2020 Update: 460+ British TV Shows You Can Watch with Amazon Prime Video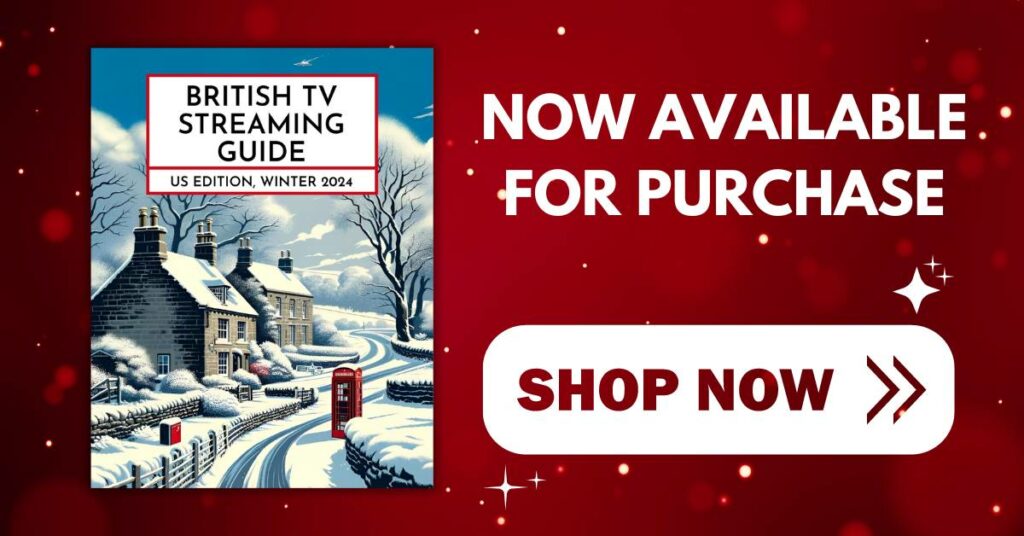 The British TV Streaming Guide: US Edition, Winter 2024 is now available. Get yours HERE.
In some cases, we earn commissions from affiliate links in our posts.
Last Updated on November 1, 2020 by Stefanie Hutson
If you have an Amazon Prime subscription and you don't take advantage of the free (with membership) videos it offers, you're overlooking a quality source of British TV shows. It may not be as comprehensive or easy to navigate as Acorn or BritBox, but it does have a lot of programming you won't find on either. As of right now, we've compiled a list of over 360 British programs free with Amazon Prime, and we've no doubt missed a few of the smaller independent programs. To watch a program or add it to your watchlist, simply click the title of the show and it will take you there.
Keep in mind – availability can change at any moment. Amazon rotates titles frequently, so while this list was accurate at time of publication, you may find slight variations in availability.We try to update it at least a few times each year, but with so many titles, it's a pretty time-consuming task.
Also, remember that the Prime Video doesn't always give you EVERY season of a show. It's not uncommon for newer seasons to command a premium – either a purchase fee or a membership to a different streaming service. As nice as it would be, those really new episodes can be very expensive in terms of acquiring streaming rights.
If you don't already have Amazon Prime and you decide you want it, you can click here to sign up. Your 1-year Prime membership gives you free 2-day shipping and viewing of all the titles below (and many more that aren't British or Britain-related). It also gives you access to Amazon Channels, which allows you to use your Amazon account to subscribe to more British-heavy channels like BritBox, Acorn, PBS Masterpiece, and more.
If you're not sure how to watch Amazon videos on your TV (as opposed to watching on your computer or tablet), scroll to the end where we talk about the options. There are devices that start at less than $30 that will help you get Amazon, Hulu, Netflix, and Acorn on your television so you can watch them on a full-size screen instead of your tablet or computer.
***New additions since the last update are in green text***
***Special note for our American readers: If you want a guide to more British TV shows on Prime Video, Netflix, Tubi, and other streaming services, check out our British TV Streaming Guide. It's a handy printed guide to roughly 2000 British TV shows across 18 different US streaming services – including an index in the back for looking up the appropriate streaming services by show name.
British Period Dramas on Prime Video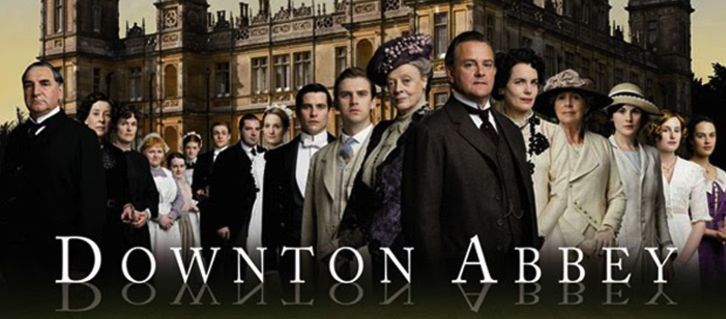 Downton Abbey – While some outlets edited the series for time, Amazon has the full and unedited Downton Abbey for your enjoyment. Special thanks to Joanne C. for pointing out that we'd missed this one!
Howards End – This miniseries is based on the E.M. Forster novel, and it examines class differences in 1900s England through the lens of three families.
Vanity Fair – This is the 1987 BBC adaptation of Thackeray's classic novel
Vanity Fair – This is the 1998 BBC adaptation of Thackeray's classic.
Vanity Fair – This 2018 ITV production of Thackeray's classic includes performances by Michael Palin, Olivia Cooke, Tom Bateman, Suranne Jones, and Martin Clunes.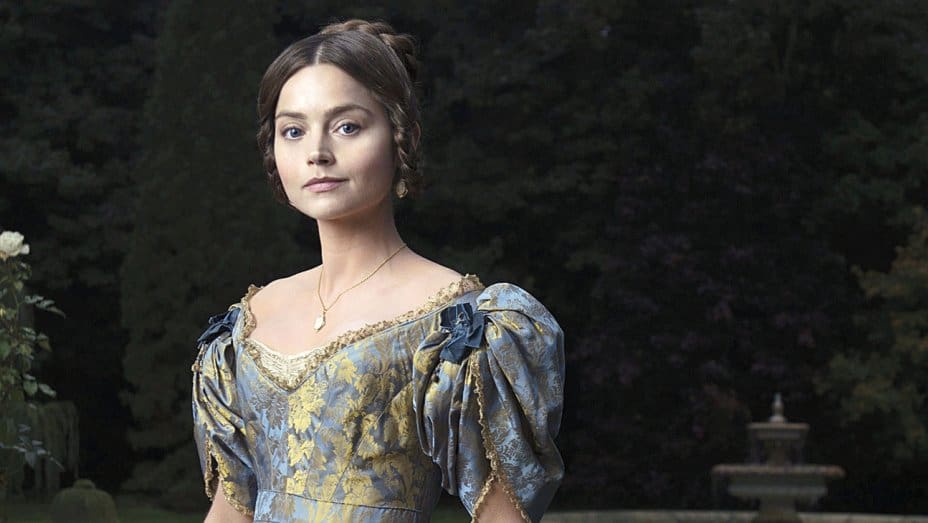 Victoria – This ITV drama features Jenna Coleman as a young Queen Victoria during her early years on the throne. Only Series 1 is available at present, but they do have some previews and bonus content for the upcoming Series 2.
Tom Jones – In Georgian England, Tom Jones finds no shortage of trouble or romance.
The Prisoner of Zenda – An Englishman poses as Ruritania's monarch when the real king is abducted.
Little Dorrit – Claire Foy and Matthew Macfayden star in this adaptation of Dickens's story of struggle in 1820s London.
Masterpiece: Indian Summers – This drama dives into live in a social club during the final years of British colonial rule of India.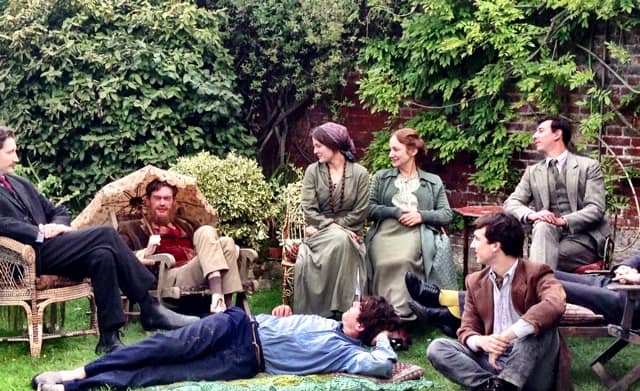 Life in Squares – This series dramatizes the lives of those in the Bloomsbury group, a set of influential artists, writers, and intellectuals in England.
Madame Bovary – In Flaubert's classic, a woman marries a doctor in hopes of escaping a boring provincial life. It doesn't work.
David Copperfield – Simon Callow makes an appearance in this adaptation of the classic Dickens novel.
David Copperfield – This 1999 adaptation of the Dickens classic includes Bob Hoskins and Daniel Radcliffe.
The Last Post – In 1965, British soldiers fight a Yemeni insurgency in British-controlled Aden. This series focuses heavily on the women and children who came with them.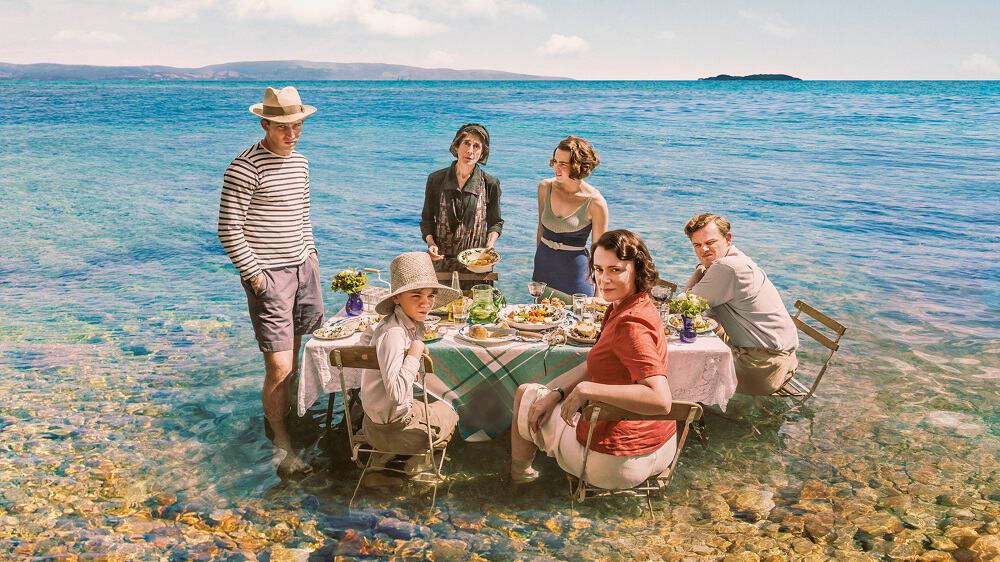 The Durrells in Corfu – This popular British series tells the story of a widow who moves her family out of 1930s England in search of a better life.
Oliver Twist – This is the 1985 BBC adaptation of the classic Dickens tale.
Women in Love – Rosamund Pike and Rachael Stirling star in this adaptation of DH Lawrence's classic novel.
Great Expectations – This is the 1981 BBC adaptation of the classic Dickens novel.
Middlemarch – Robert Hardy, Rufus Sewell, Pam Ferris, and Dame Judi Dench all appear in this 1994 adaptation of the classic George Eliot novel.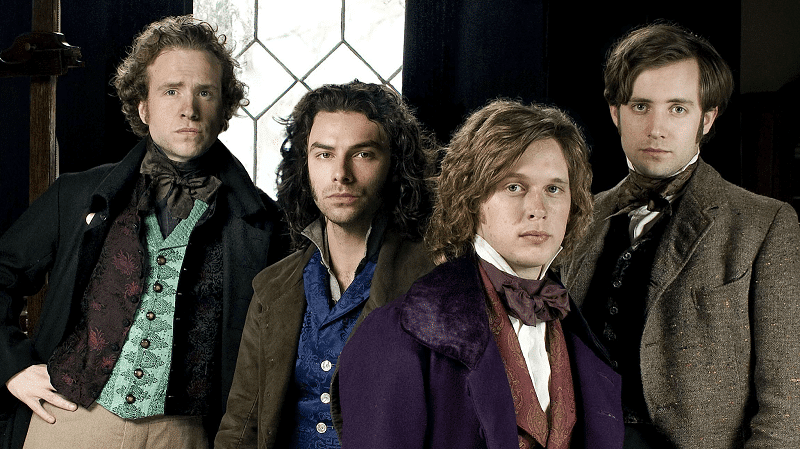 Desperate Romantics – In 1851 London, a group of artists lead colorful lives amidst the chaos of the Industrial Revolution.
Lorna Doone – When a man falls in love with a woman from the same clan that killed his father, he's horrified.
The Devil's Mistress – During the English Civil War, a young woman exploits a country in crisis for her own self-preservation.
The Aristocrats – This 18th century period drama follows the lives of the Lennox sisters, four aristocratic women hoping to find happiness.
My Uncle Silas – Based on stories by H.E. Bates, this series follows a boisterous Bedfordshire uncle as he cares for his nephew over the summer in turn-of-the-century England. Stars Sue Johnston and Albert Finney.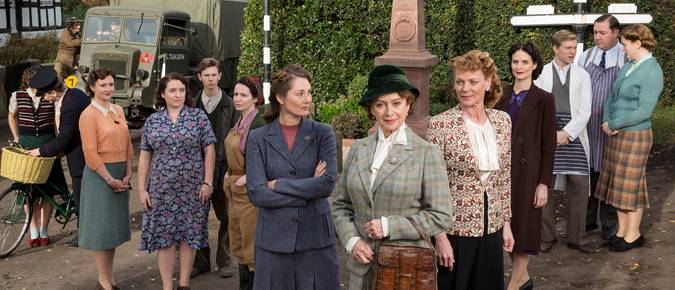 Home Fires – In WWII-era Britain, a group of women get by in a small village.
Ivanhoe – This is the BBC adaptation of the classic Sir Walter Scott novel.
Train 48 – Canada – This long-running Canadian drama takes place on a Toronto commuter train.
The Buccaneers – Four American women secure wealthy British husbands, only to find it's not all it's cracked up to be.
Fanny by Gaslight – This 1981 BBC miniseries is an adaptation of Michael Sadleir's novel of the same name. It tells the story of a young woman who is orphaned in Victorian London, facing great hardship. The story has romance, scandal, prostitution, perversion, and blackmail.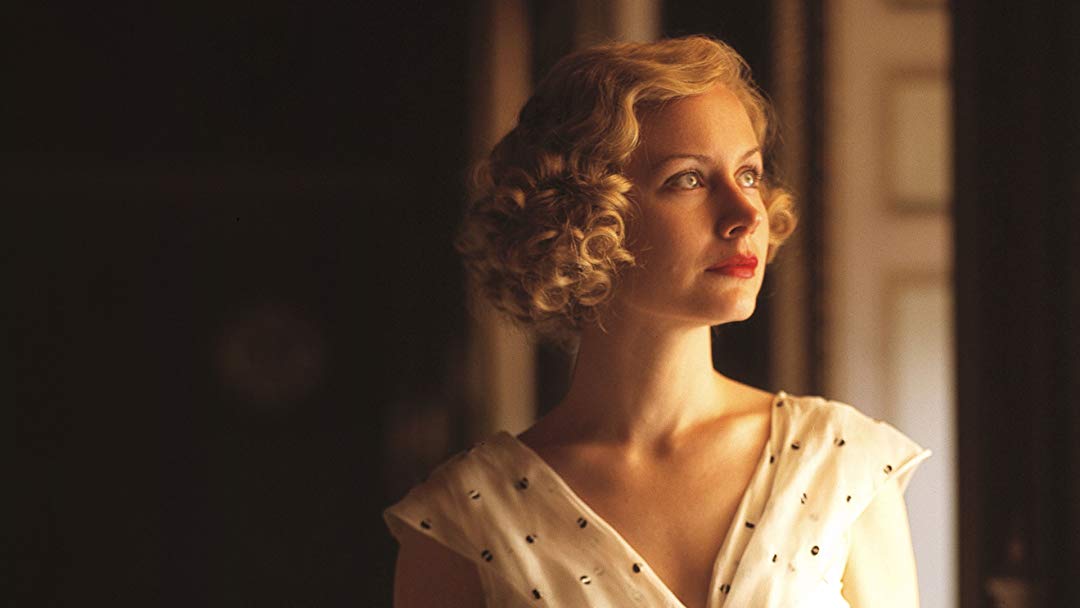 Love in a Cold Climate – Between 1929 and 1940, three young women search for love.
A Tale of Two Cities – Against the backdrop of the French Revolution, two men fall for the same woman. This is the 1980 BBC adaptation.
Poldark – Ross Poldark returns home to Cornwall after fighting in the American Revolution, only to find his fortune in ruins and the woman he loves promised to another man.
Neverland – In turn-of-the-century London, a couple of pickpockets discover a portal to Neverland.
Pinocchio – Robbie Kay plays Pinocchio alongside Bob Hoskins as Geppetto.
United – David Tennant stars in this sports period drama about the 1958 Munich air crash that claimed 8 of Manchester United's members.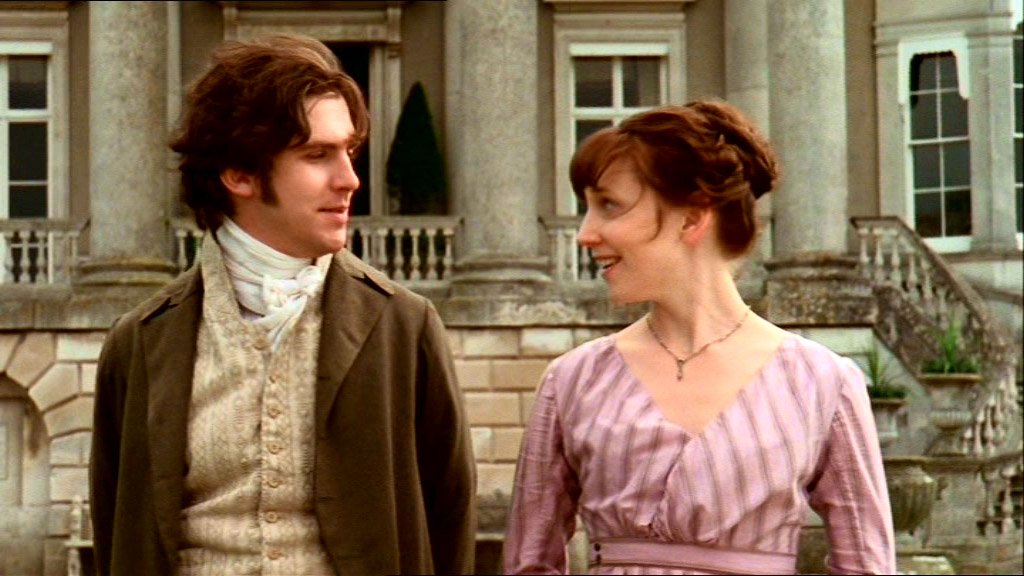 Sense and Sensibility – This BBC production is based on the Jane Austen novel of the same name.
Doctor Thorne – This series tells the story of penniless Mary Thorne and her relationship with a wealthy family nearby.
Hard Times – This 1977 adaptation of the Dickens novel contrasts seriousness and materialism against the magic of life.
Our Mutual Friend – This adaptation of Dickens's last completed novel contrasts money and poverty in Victorian London.
The Great Fire – This brief drama series showcases the events surrounding the Great Fire of London in 1666.
Heat of the Sun – This series was filmed on location in Africa, and set in 1930s high society Kenya. It follows a policeman working within the close-knit community of expats – many of whom harbour dark secrets.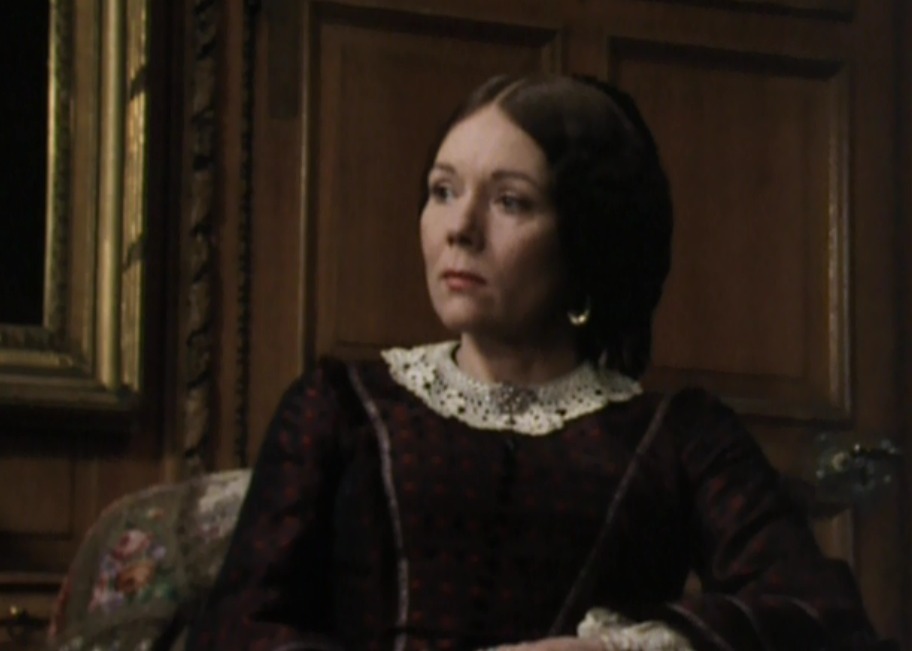 Bleak House – This 1985 adaptation of the classic Dickens novel features Diana Rigg as Lady Honoria Dedlock.
Dombey and Son – This 1983 Charles Dickens adaptation reminds us that money can't protect you from the heartbreak of life.
Dombey and Son – This 2015 miniseries chronicles the life of a man who desperately wants a son to carry on his work.
My Mother & Other Strangers – This period drama is set in 1940s Northern Ireland, documenting the culture clash that occurred when American servicemen were stationed along the Ards Peninsula.
The Palace – A fictional British royal family deals with all manner of upper class problems.
Elizabeth I – If you're really in the mood for Queen Elizabeth I, you can move on to this HBO miniseries starring Helen Mirren.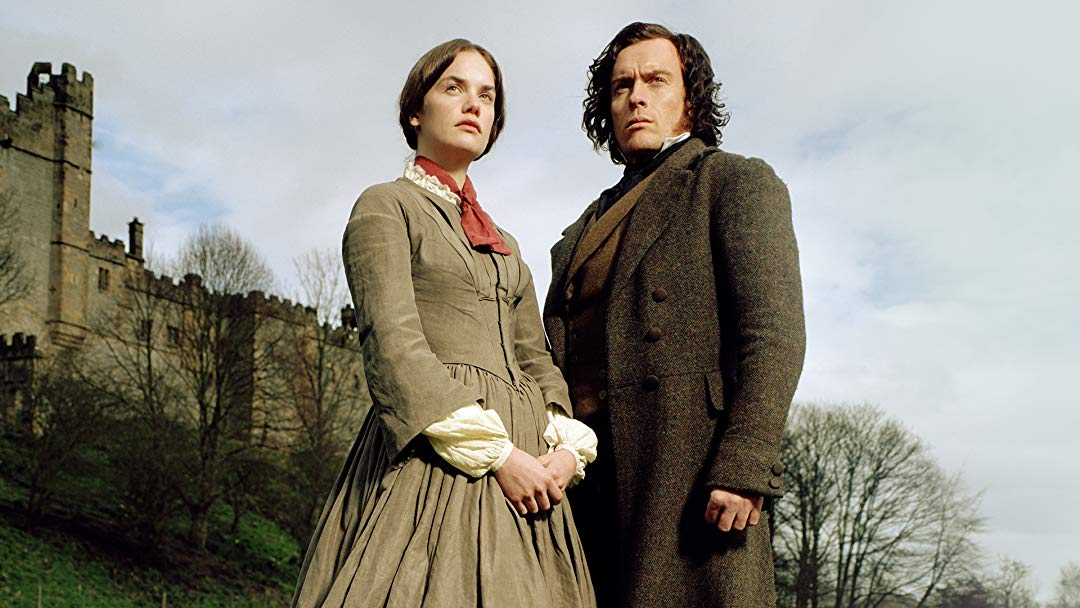 Jane Eyre – This 1983 BBC adaptation stars Timothy Dalton and Zelah Clarke as Jane and Mr. Rochester.
Jane Eyre – Anne Reid, Aidan McArdle, and Andrew Buchan star in this 2006 BBC adaptation of the Charlotte Bronte Classic.
Jessica – Australia – In Australia, a young girl is placed in an asylum on false pretenses, and her only hope is a less-than-promising lawyer.
Drovers' Gold – In 1843 Wales, an English drover refuses to give a widow a fair price for her cattle, so she sends her son to take the herd to market in London.
The Pickwick Papers – Nigel Stock and Clive Swift star in this adaptation of Dickens's great comic masterpiece.
Stranded – Roger Allam (Endeavour) stars in this retelling of the classic Swiss Family Robinson.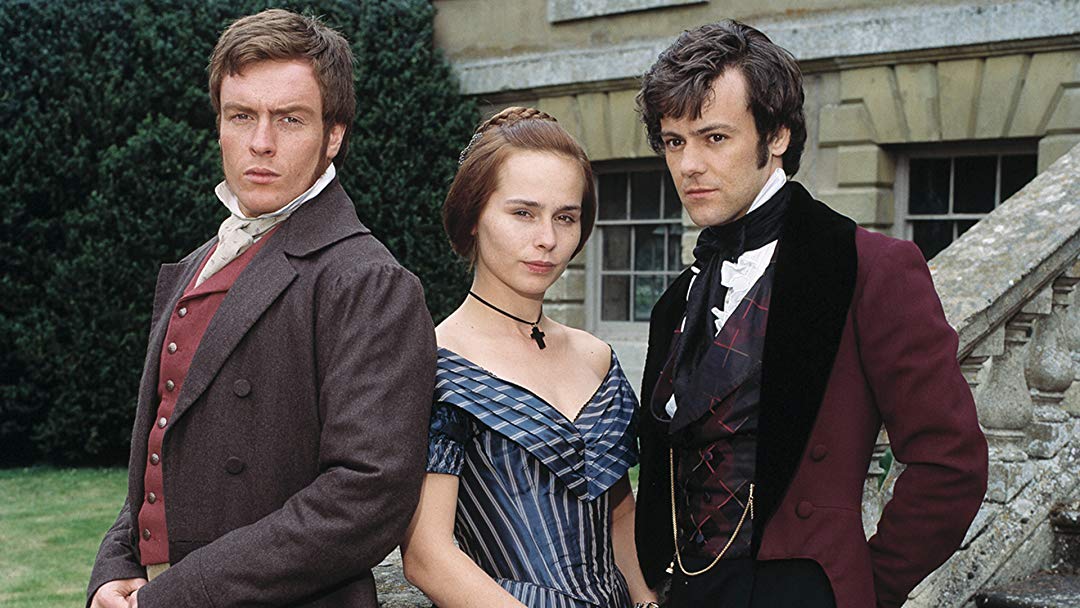 The Tenant of Wildfell Hall – In a remote Yorkshire village, a widow and her son move into the creepy, crumbling Wildfell Hall. Based on the classic story by Anne Bronte.
Island at War – This miniseries depicts life under Nazi occupation on St. Gregory Island (a fictionalized version of the Channel Islands – see The Guernsey Literary and Potato Peel Pie Society for something similar).
Enemy at the Door – This drama focuses on life in the British Channel Islands during the German occupation in WWII.
Crime and Punishment – John Simm (Life on Mars) stars as Raskolnikov in this BBC production of the classic Dostoesvsky novel.
Gunpowder, Treason, and Plot – This three-hour BBC series features Robert Carlyle (Hamish MacBeth) and centers around the reign of Mary, Queen of Scots and her son King James VI of Scotland. Though of dubious historical accuracy, it is entertaining.
We'll Meet Again – Set in 1943, this series shows us what happens in a small East Anglian town when war-weary Brits play host to American troops.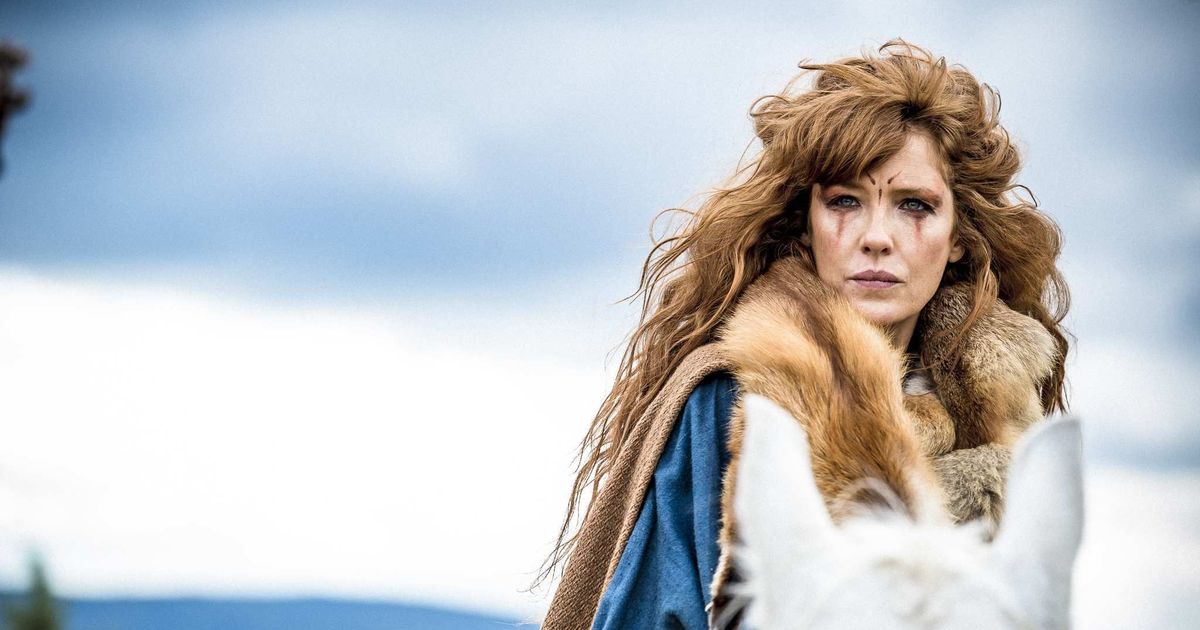 Britannia – This US-UK co-production shows the Roman invasion in 43AD Britannia.
Bramwell – In 1895, Dr. Eleanor Bramwell does her best to improve public health in Victorian London.
Banished – In 1787, Britain sent its unwanted citizens to Australia. This series is about that new society.
The Passing Bells – This BBC period drama takes place between 1914 and 1918, following two young men, one British and one German, as World War I takes a heavy toll on their lives.
Beau Geste – Three British brothers join the French Foreign Legion in this 1982 miniseries. Based on the novel by PC Wren.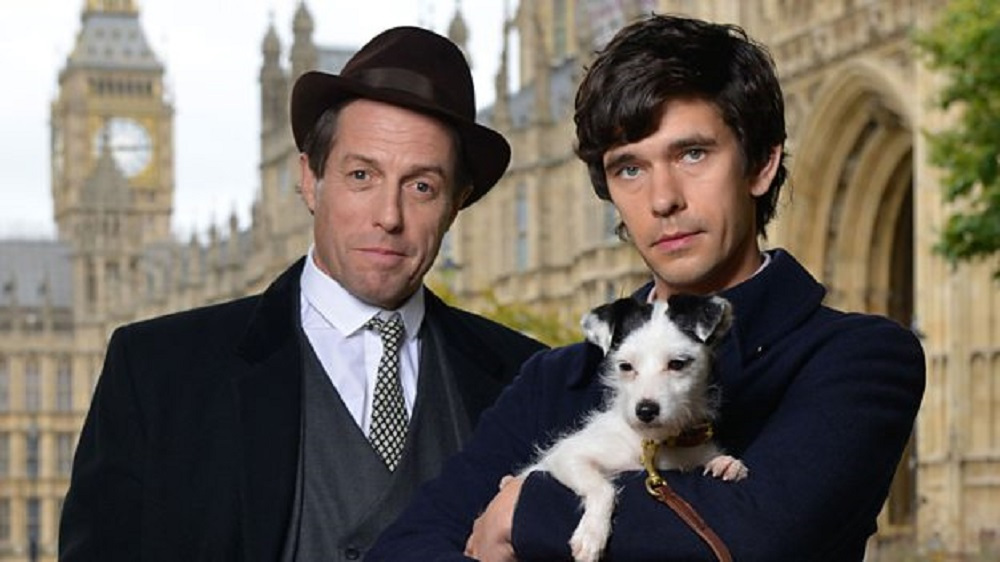 A Very English Scandal – Hugh Grant stars as the first British politician to stand trial for conspiracy to murder.
The Talisman – Based on the story by Sir Walter Scott, this miniseries tells the story of a brave Scottish knight who foils Richard the Lionheart's assassins during the Crusades.
Thomas & Sarah – This spin-off of Upstairs, Downstairs follows Thomas, the chauffeur, and Sarah the house and nursery maid after they leave Eaton Place.
Robin Hood – After fighting in the Crusades, Robin Hood returns home to find a corrupt, changed Nottingham.
Merlin – Young Merlin is geeky and awkward, slowly developing into the great wizard he'll be one day.
From There to Here – In 1996, England took on Scotland at the European Championship. At the same time, three men are caught up in an IRA explosion at a local pub, changing their lives forever.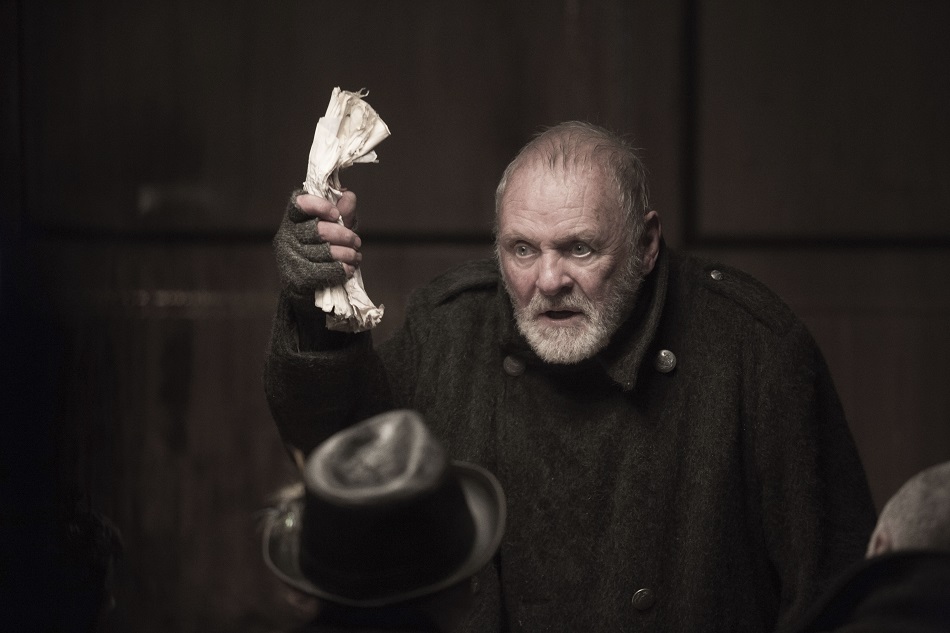 King Lear – This Prime Original stars Anthony Hopkins as King Lear.
Sinbad – This BBC production tells the story of Sinbad, a man whose life falls apart after he unintentionally kills another man.
Moby Dick – This British, Australia, and American co-production tells Herman Melville's story of Captain Ahab and the great white whale, Moby Dick.
The Nightmare World of HG Wells – This series offers a collection of various HG Wells stories.
In the Flesh – After a zombie war, scientists work to cure and rehabilitate ex-zombies.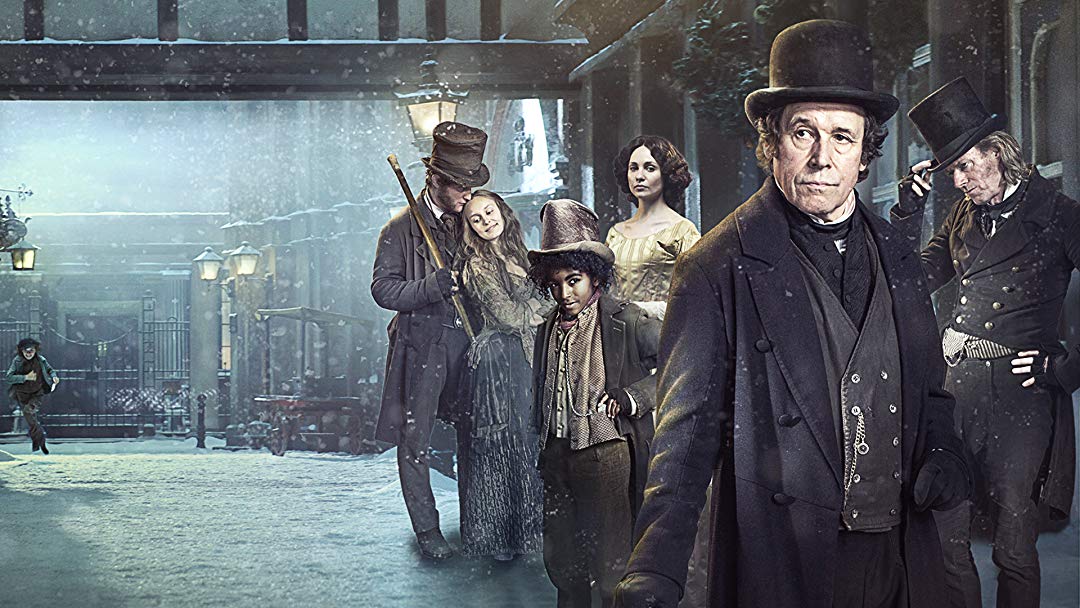 Dickensian – This ambitious miniseries is set in the world of Charles Dickens's novels, bringing together a variety of characters in 19th century London.
To the Ends of the Earth – This BBC series is based on William Golding's novels of a sea journey to Australia from England in 1812-13. Benedict Cumberbatch (Sherlock) stars.
A Family at War – In this 1970 family saga, we follow the daily life of the Ashtons, a working-class family in Liverpool during the time of WWII.
Other British Dramas on Amazon Prime Video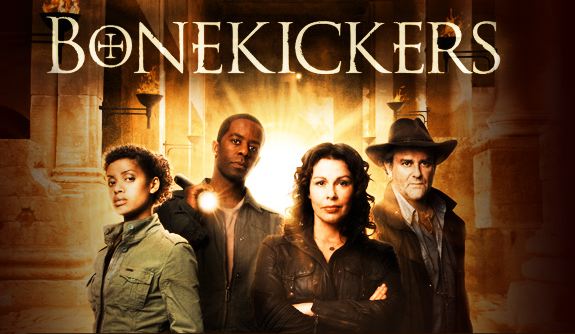 Bonekickers – Archaeologists piece together mysteries and find themselves in dangerous situations.
Silk – This series focuses on the challenges modern-day barristers face in their careers.
The Syndicate – Each season of this series looks at what happens after a group of people wins the lottery. Amazon offers Season 2 only (the one that takes place among hospital workers).
Terry Pratchett's Hogfather – The Hogfather has gone missing on Hogswatch, and Death must take his place.
Nothing Trivial – New Zealand – For one group of thirtysomething friends, a weekly trivia night is the only thing that's constant in their lives.
Desi Rascals – This series follows young adult members of the British-Asian community.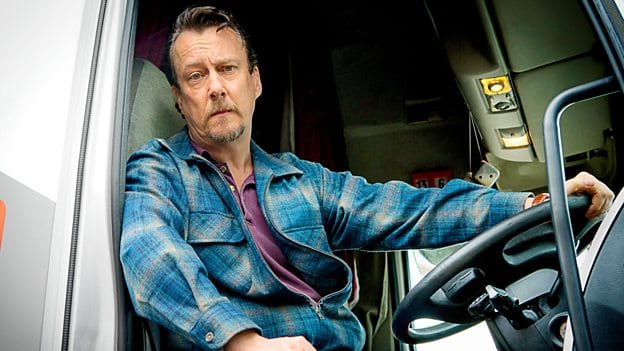 Truckers – In one of Stephen Tompkinson's stranger roles, he plays a truck driver working for a haulage yard in Northern England.
Mobile – Michael Kitchen (Foyle's War) appears in this miniseries about a fictional mobile phone conglomerate and a conspiracy tied into a gangland shooting.
The Wild Roses – Canada – In Alberta, a woman and her daughters own the land an oil firm sits on.
Prisoner's Wives – This dramatic series takes a look at the women involved with men who've been sent to prison.
William & Mary – Martin Clunes and Julie Graham star in this dramedy about an odd couple – a woman who welcomes people into the world, and a man who guides them out of it.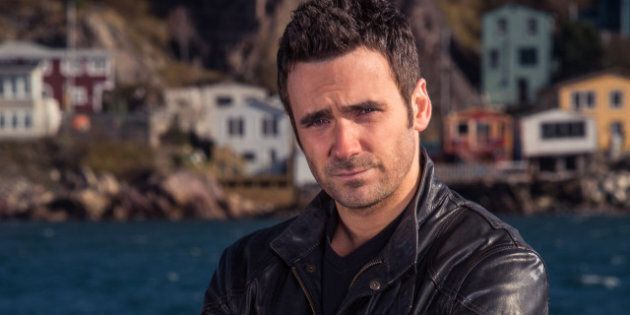 Republic of Doyle – Canada – Jake Doyle and his father Malachy work together as private investigators with a lot of rough edges. Even if it doesn't sound like your kind of show, you might love it for the scenery.
The Indian Doctor – An educated Indian couple moves to a small mining village in Wales. They have to adjust to culture shock, and Dr. Sharma must win the trust of the locals as their GP.
Band of Gold – Geraldine James stars in this Bradford-based series about desperate streetwalkers trying to make their way through hard times in Northern England.
Always Greener – Australia – This dramedy tells the story of two families who joke about swapping places, then actually do it. The series takes place in rural Inverness and suburban Sydney.
Do or Die – This two part UK drama is set over seven years in London and Sydney. When a couple's child is diagnosed with leukaemia and in need of a perfect blood match, they decide it's time to trace relatives down in Australia.
Public Enemies – Released from prison after a 10 year sentence for murder, a man attempts to adjust to life on the outside. Anna Friel stars alongside Daniel Mays.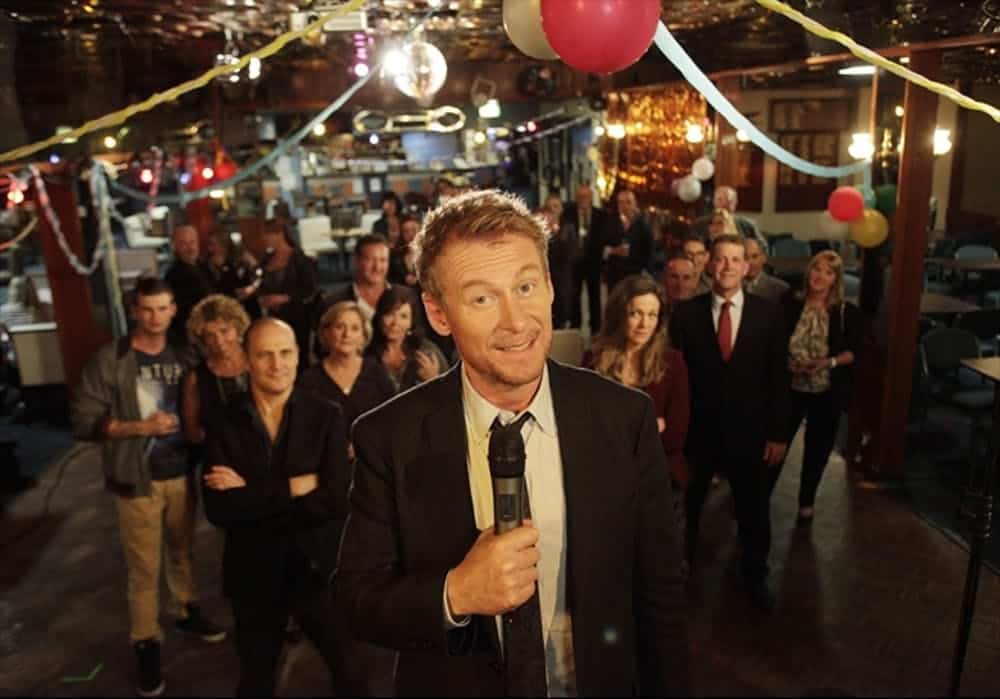 Rake – Australia – Lawyer Cleaver Greene defends the indefensible in Sydney.
Being Erica – Canada – A young woman participates in a strange form of therapy that involves time travel.
Humans – In a parallel modern world, everyone has a robotic servant.
Red Rock – Ireland – Two feuding families battle it out in this Irish soap.
Bed of Roses – Australia – After the death of her husband, a woman struggles to make ends meet and provide for her daughter.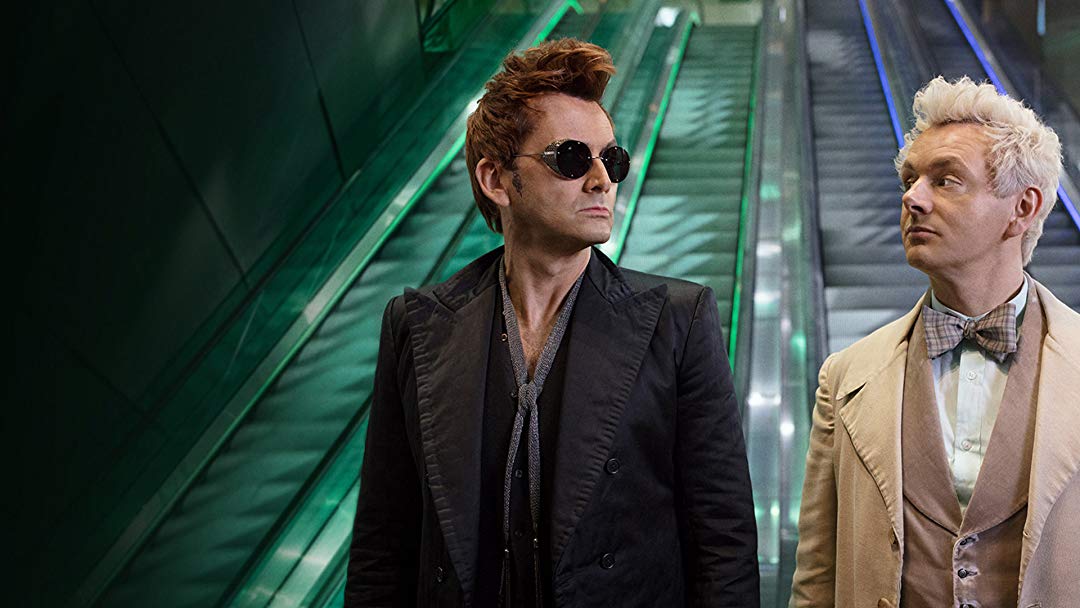 Good Omens – David Tennant and Michael Sheen star in this adaptation of Neil Gaiman and Terry Pratchett's novel by the same name. In it, two angels have grown quite fond of the human world, and they plan to do everything in their power to stop it from ending in accordance with the Divine Plan.
Peak Practice – This long-running series follows the doctors at a GP surgery in Cardale, Derbyshire.
Big Sky – Australia – This soap-y drama follows the employees at Big Sky Aviation as they form friendships and fly high over the Australian landscape.
Murder Call – Australia – This fun late 90s mystery series mixes action, suspense, mystery, comedy, and a bit of romance. Those who enjoy shows with lots of episodes will be pleased to know this one has two lengthy seasons available on Prime at time of writing.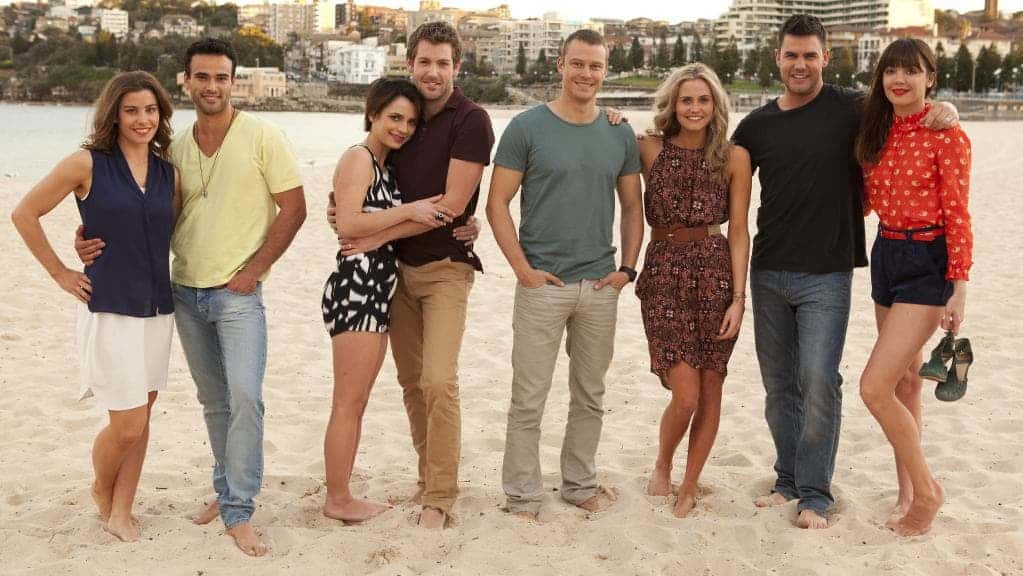 Wonderland – Australia – This relationship drama takes place in a Sydney apartment building where most of the characters live.
McLeod's Daughters – Australia – Amazon offers Series 1-8 of this Australian drama about sisters who inherit a cattle ranch in the Outback.
The Tribe – New Zealand – In a world where all the adults were killed off by a virus, a group of young people try to stay alive.
Emmerdale – This long-running British soap follows the inhabitants of a fictional village in the Yorkshire Dales. A number of seasons are available on Prime Video at time of writing.
Where the Heart Is – Pam Ferris and Sarah Lancashire star in this Yorkshire-based UK drama. It follows a group of dedicated nurses and their community.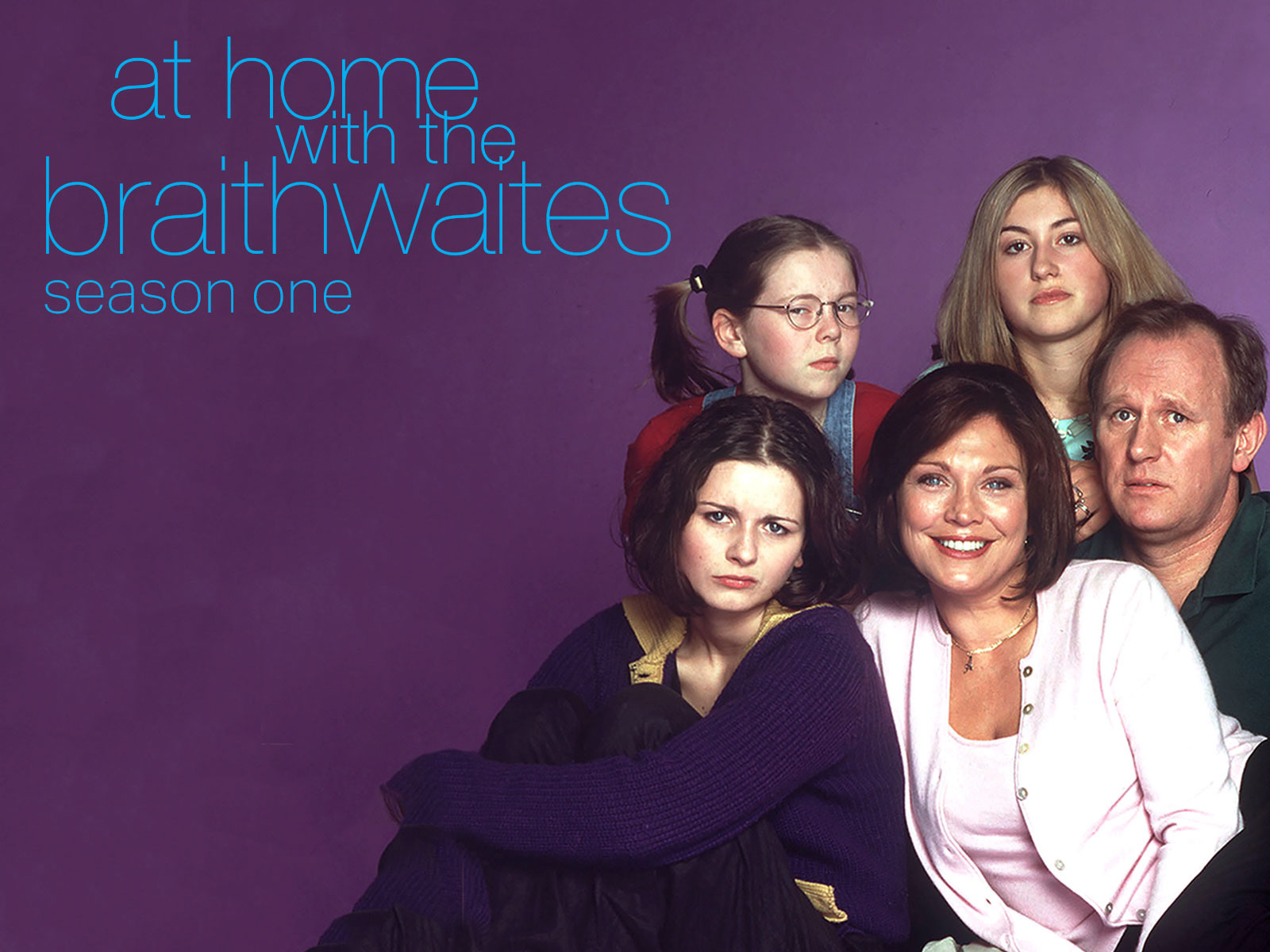 At Home With the Braithwaites – With an all-star cast that includes Amanda Redman, Peter Davison, and Julia Graham, this drama follows the life of Aliston Braithwaite and her family. She wins 38 million pounds in the lottery, only to hide it from her family in favour of setting up a secret charity to do good things with the money.
Foreign Exchange – Australia/Ireland – When two children from Ireland and Australia discover a portal between the two countries, they're able to travel between the two countries and have adventures along the way.
The Street – This drama features a number of familiar faces as they go on about their lives in a rough-around-the-edges Northern English town. Amazon offers Season 3 for viewing by Prime members, and since it's an anthology series, it's no big deal to skip Series 1 and 2.
Moving On – This anthology series gives us stories of people preparing to move on to something new in their lives.
Love/Hate – When a young man returns to Dublin after a year away, he wants to stay clean, but circumstances drag him into the world of Irish gangs.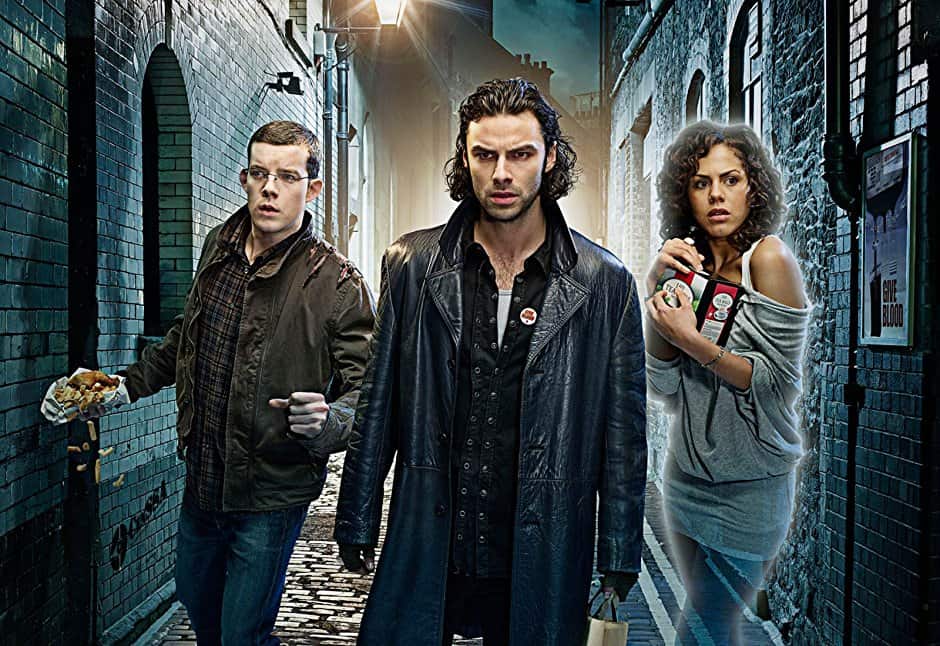 Being Human – A vampire, werewolf, and ghost try to coexist as roommates.
Love Lies Bleeding – A self-made millionaire finds himself caught up in a strange and deadly conspiracy after an old friend shows up.
Banana – This series looks at the relationships of eight gay couples in England.
Underbelly – Australia – Each season of this Australian series focuses on the rise and fall of a different underworld figure. While not all seasons are available on Prime, you can enjoy Series 6, about Leslie Squizzy Taylor, and Series 4, about two Australian crime queens.
Secret Smile – David Tennant stars as a smooth and manipulative spurned lover seeking revenge.
Run – This four-part miniseries weaves together the stories of four unrelated people facing life-altering decisions.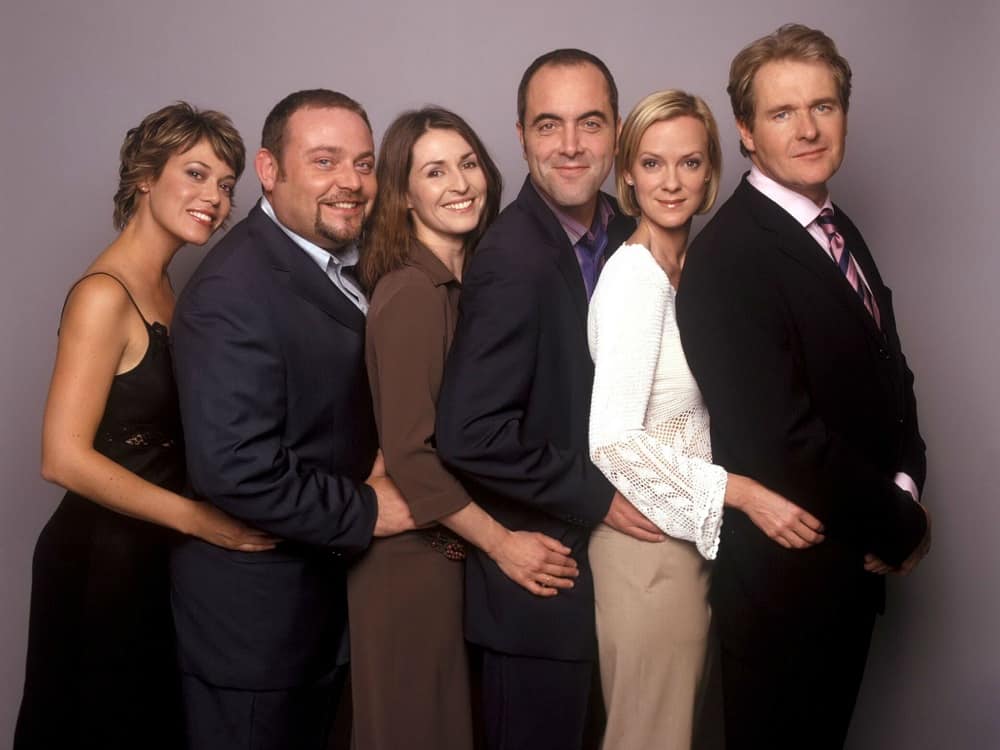 Cold Feet – This classic 1990s series follows a group of thirtysomethings as they navigate life. Strangely, Amazon offers Series 1, 3, 4, and 5. BritBox has all the seasons if you get hooked and NEED to see them in order.
Raw – Ireland – This drama follows the people who work at Raw, a new restaurant in Dublin.
Mount Royal – Canada – This drama brings to mind shows like Dallas or Dynasty, but it's set against the cosmopolitan backdrop of 1980s Montreal.
Hitchhiker's Guide to the Galaxy – Based on the Douglas Adams novel, this cult classic sees a man whisked off into space.
Flood – An engineer must rush to save millions of Londoners when floods threaten the city.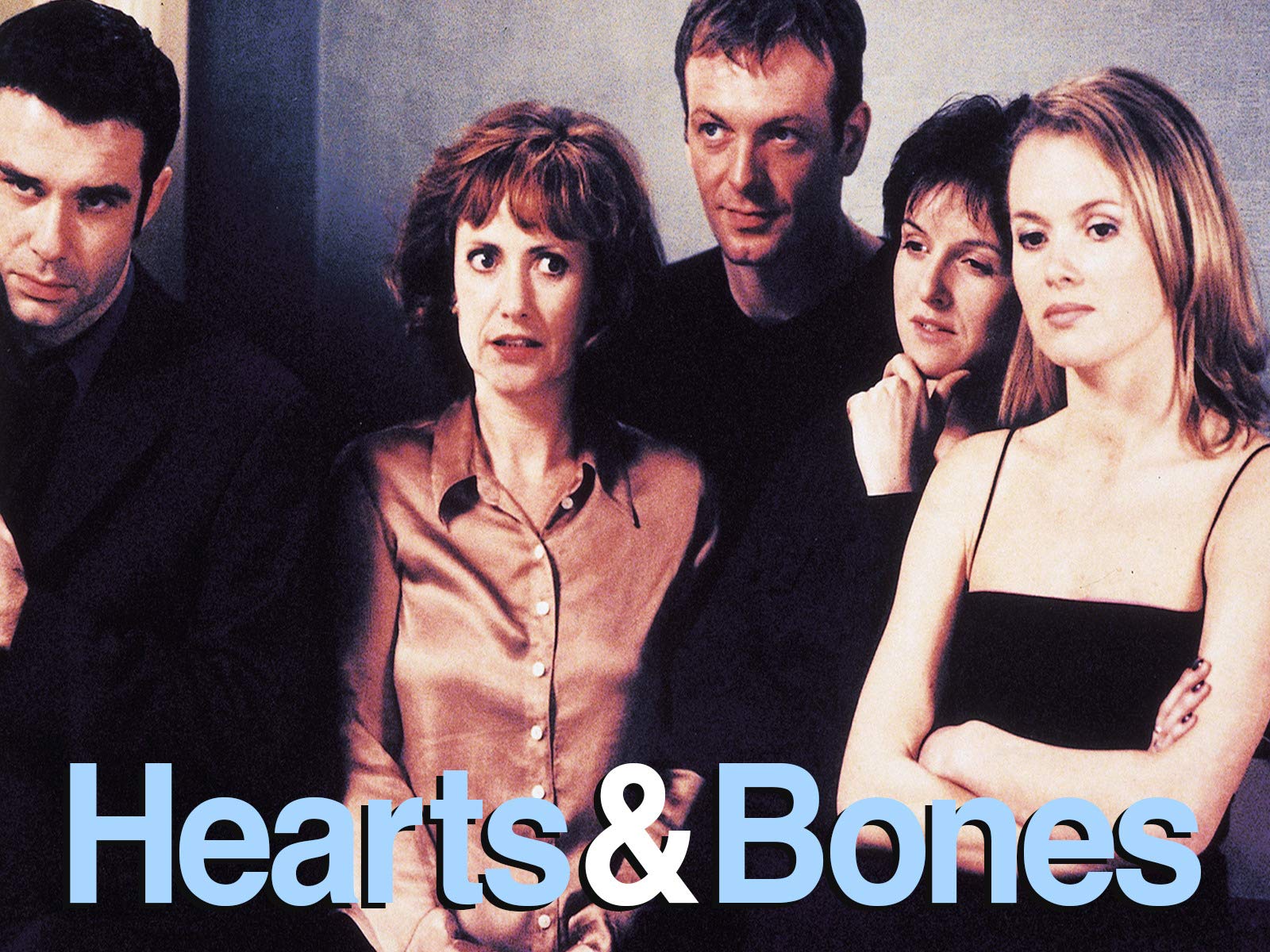 Hearts & Bones – This early-2000s drama follows a group of 20 and 30-something friends who move to London and transition into proper adult lives.
Boy Meets Girl – Rachael Stirling and Martin Freeman star in this odd 2009 dramedy about a conspiracy theorist who suddenly finds himself trapped in the body of a wealthy woman. This is not to be confused with the other Boy Meets Girl on BritBox.
Soldier Soldier – Robson Green and Jerome Flynn star in this military drama about soldiers in the King's Own Fusiliers regiment.
Chancer – Clive Owen plays Stephen Crane, a schemer who takes advantage of opportunities using manipulation and misdirection. As a young business analyst/con man in London, he's called in to help save a struggling motor company.
The Protectors – Robert Vaughn stars in this 1970s series about a worldwide crime-fighting team that strives to protect the innocent and apprehend the guilty.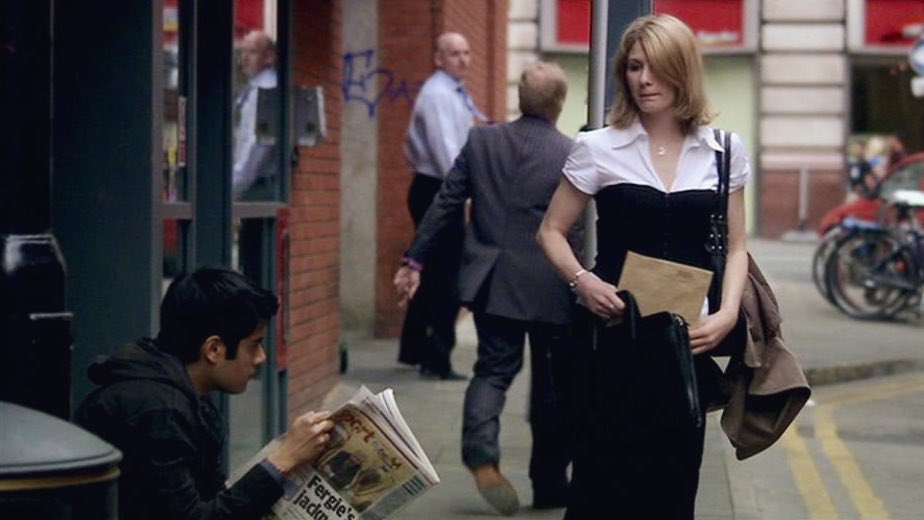 Wired – Jodie Whittaker stars alongside Riz Ahmed, Laurence Fox, Charlie Brooks, and Toby Stephens in this suspenseful London-based thriller about a young woman whose high-profile promotion carries unexpected costs. She's quickly pushed into a criminal underworld she had no desire to be a part of.
London's Burning – This long-running British series follows the firefighters of Blackwell Fire Station, at work and at home.
Jackson's Wharf – New Zealand – Set in a fictional coastal town, this series revolves around the rivalry between two brothers: cop Frank and lawyer Ben.
The Secret Life of Us – Australia – In an apartment block near Melbourne, residents navigate life's challenges with the help of their friends.
Home & Away – Australia – This 1980s soap opera follows the residents of Summer Bay, a coastal town near Sydney in Australia.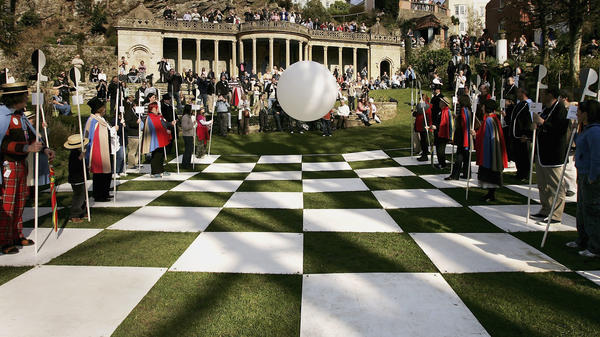 The Prisoner – Patrick McGoohan stars in this surprisingly well-aged series about a secret agent who's abducted and taken to a mysterious prison dressed up as an idyllic seaside village. Though made in 1968, it's a British classic I'd still recommend to anyone – and it was filmed in the lovely Welsh village of Portmeirion.
Danger Man, aka Secret Agent – Patrick McGoohan stars as John Drake, a special operative for NATO specialising in security assignments involving threats to world peace.
The Smoke – When a fire fighter is badly injured on the job, he spends nearly a year in recovery. On return, he realises he may not be quite as ready as he thinks.
Our Girl – This series follows a teenage girl who gets drunk on her 18th birthday, vomiting in the doorway of an army recruitment office. Strangely drawn to the office, she joins up and serves as an army medic.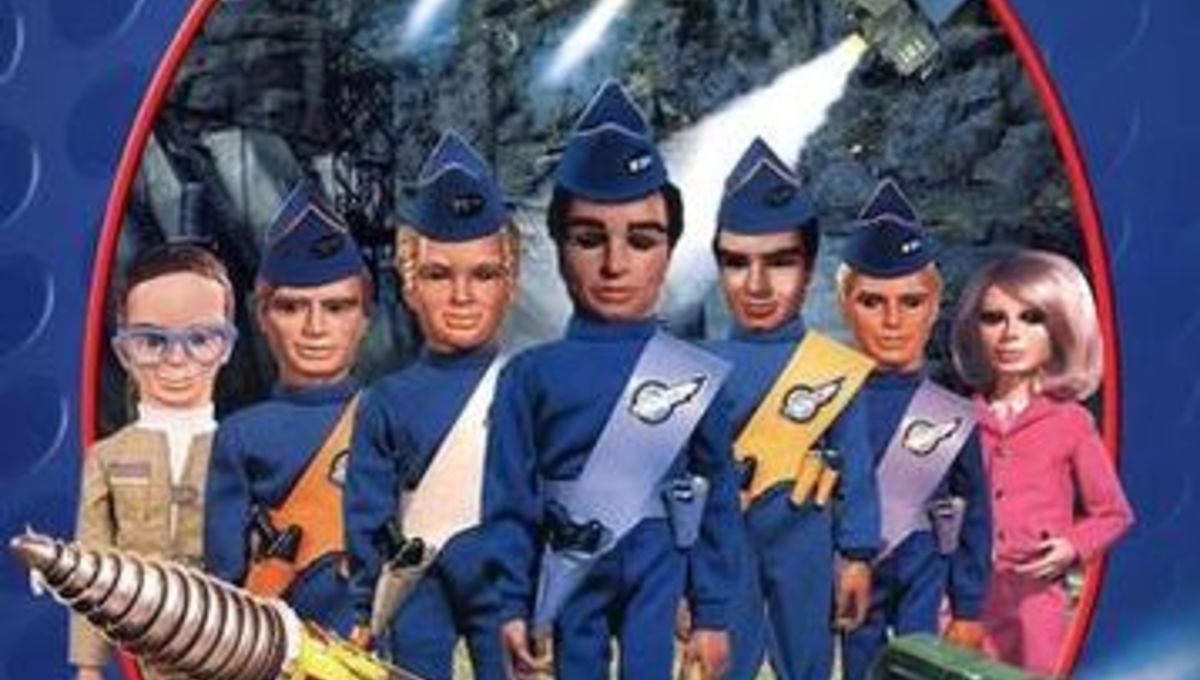 Thunderbirds – This 1960s TV series used marionettes to tell the story of the 21st century Tracy family, who operated a private emergency response service.
Stingray – This 1960s marionette-based series focused on the missions of the World Aquanaut Security Patrol.
Captain Scarlet & the Mysterons – This 1960s series followed an unkillable agent in charge of the fight against extraterrestrial terrorists.
Joe 90 – Another marionette-based programme, this one follows the adventures of a pre-teen secret agent who can almost instantly have any skills loaded into his brain.
British Mysteries on Amazon Prime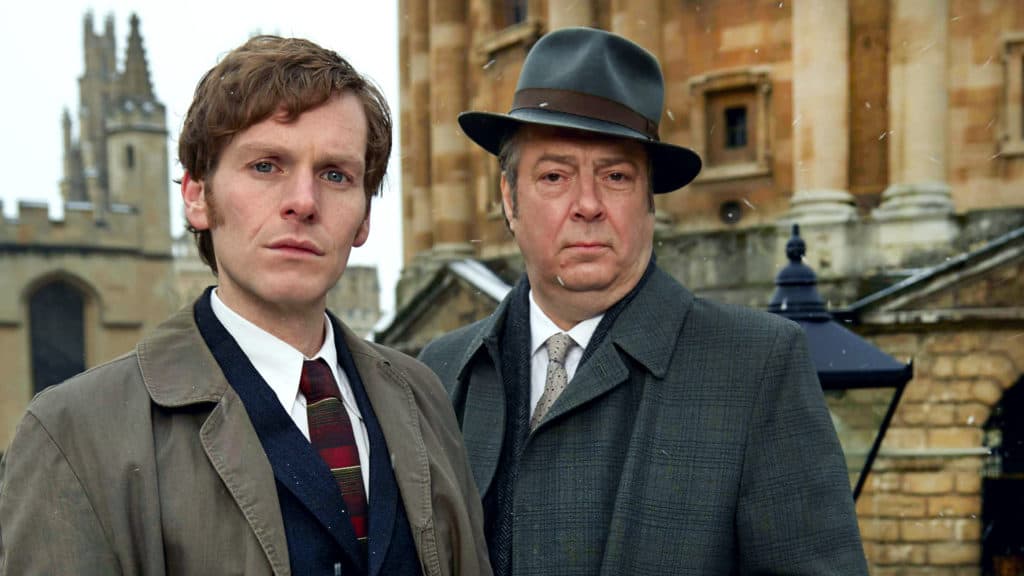 Endeavour – This series is a prequel to Inspector Morse, and a Prime membership lets you watch five series for free.
Vexed – Two English detectives have complicated personal lives and just a hint of sexual tension.
The Living & the Dead – When a man inherits his family estate in Somerset, strange things begin to happen.
The Missing – James Nesbitt (Cold Feet) stars in this drama about the disappearance of a 5-year-old and the manhunt that follows.
Gracepoint – David Tennant stars in this American remake of Broadchurch.
The Worricker Trilogy – This political thriller stars Bill Nighy (Billy Mack from Love Actually, among other roles) as MI5 officer Johnny Worricker, and features an impressive set of British and American guest stars.
Wycliffe – DS Charles Wycliffe solves murders in Cornwall with a trademark efficiency and accuracy.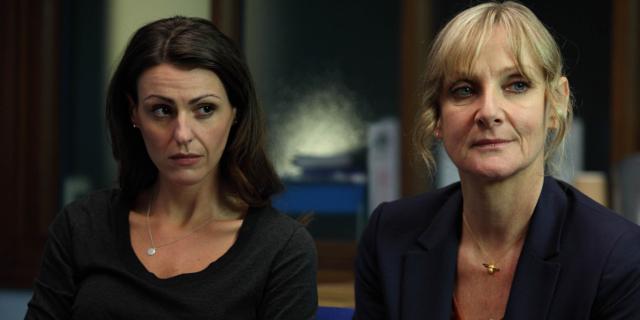 Scott & Bailey – Two very different women become friends as they work cases for Manchester Metropolitan's Murder Investigation Team.
Tales of the Unexpected – Though not a traditional mystery series, this Roald Dahl-created show features a variety of unusual and bizarre stories.
The Night Manager – Based on John le Carre's novel focuses on an ex-British soldier recruited to join MI-6 and infiltrate a group of arms dealers.
The Mixer – Though technically a French and German production, this series is set in 1930s London. It focuses on a penniless nobleman who robs thieves of their stolen property with the help of his trusty valet.
The Jury – This series follows the men and women brought together to act as jurors in a high-profile case involving a young Sikh student.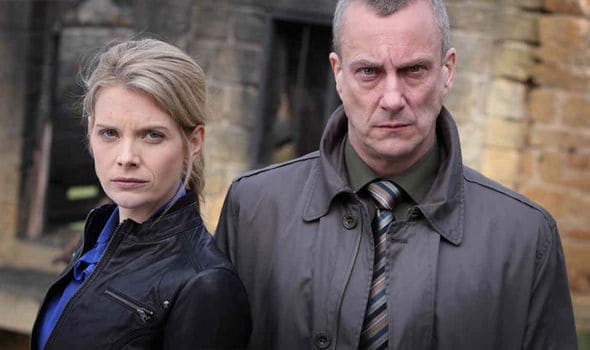 DCI Banks – In Yorkshire, DCI Banks works cases alongside two very competent female sidekicks.
Undercover – This series tells the story of Maya, a barrister about to become the first black director of public prosecutions as her personal life falls apart.
Unforgotten – Nicola Walker stars as DCI Cassie Stuart, investigating murder with DI Sunny Khan.
Thriller – This classic British anthology series features one-off tales of the strange and sinister. Though it's a bit cheesy at times, it's aged surprisingly well, and the series features early performances from a number of prominent actors.
Donovan – This psychological thriller follows Joe Donovan, a forensics expert turned author who investigates some of the most evil crimes. Some of them hit a little too close to home.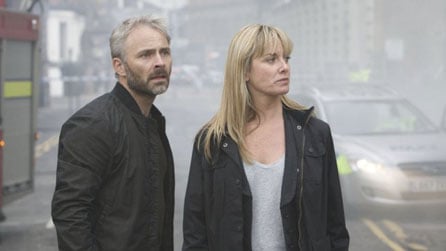 Paradox – A woman and her team race to stop a predicted and deadly incident…based on a message received from outer space.
The Nightmare World of HG Wells – This four-part series dramatizes several of Wells' short stories.
Durham County – Canada – A man moves his family in hopes of a new start, then a local serial killer throws a wrench in that peaceful new beginning.
Charlie Jade – Canada/South Africa – This sci-fi mystery series focuses on a detective trapped in our parallel universe.
Sherlock Holmes: Incident at Victoria Falls – Sherlock Holmes steps out of retirement to help transport a valuable diamond from Africa to London.
Sherlock Holmes and the Leading Lady – Sherlock Holmes pauses his retirement to help track down a stolen prototype for a bomb detonator.
Prime Suspect: Tennison – Set in the 1970s, this series is a prequel to the Helen Mirren classic, Prime Suspect.
Touching Evil – Robson Green and Nicola Walker star in this series about a police officer with a special ability to detect criminals.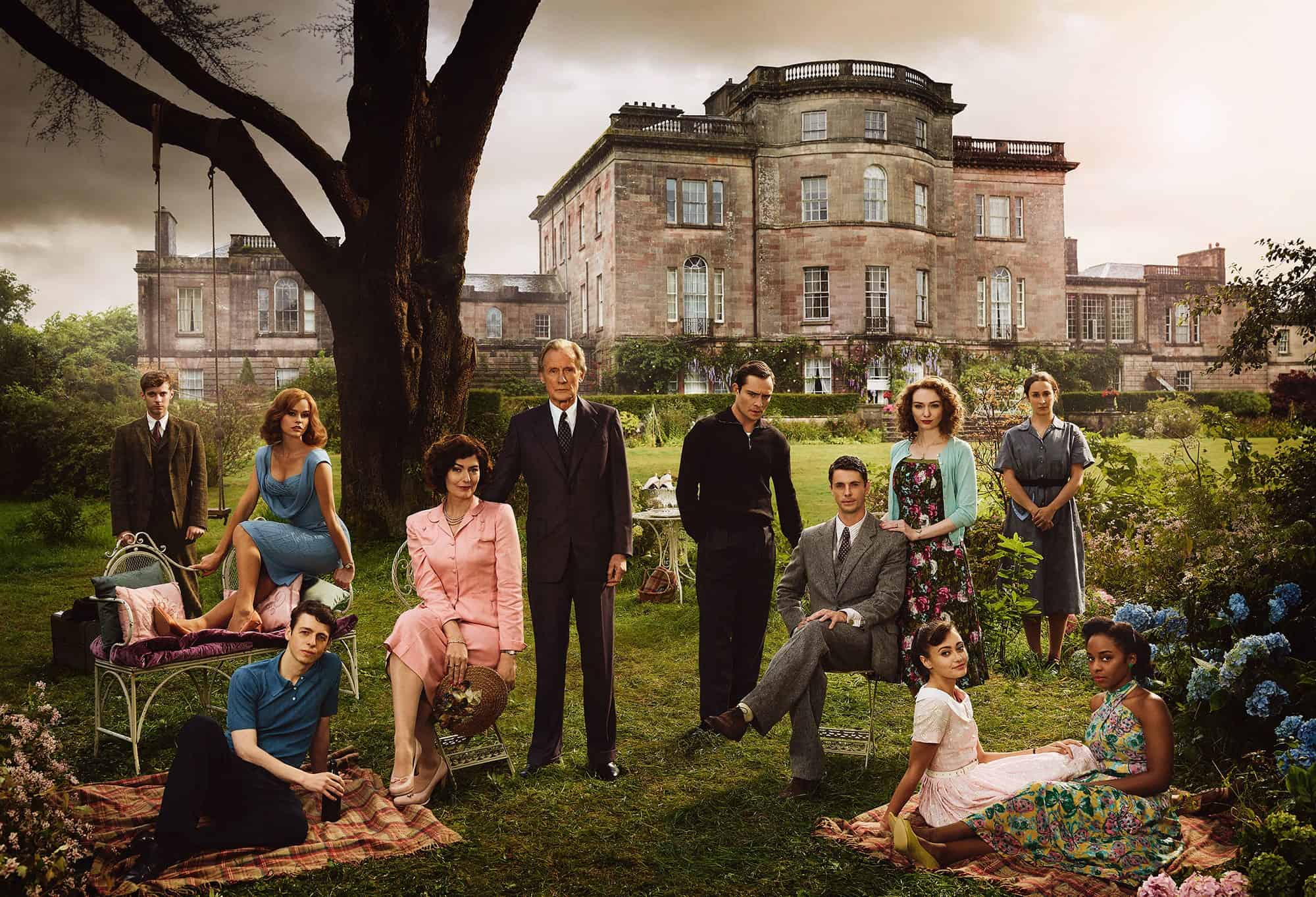 Agatha Christie's Ordeal by Innocence – When a wealthy woman is murdered, her adopted son is arrested in spite of his claims of innocence. Later, his guilt is thrown into doubt and the family scrambles to figure out who killed her.
Amber – Ireland – This Irish miniseries explores the circumstances surrounding the disappearance of a 14-year-old girl.
Casanova – The aging Casanova looks back on his life. Starring David Tennant as young Casanova.
Cuffs – In quirky coastal Brighton, police officers are over-stretched and under-resourced, but they do the best they can with what they've got.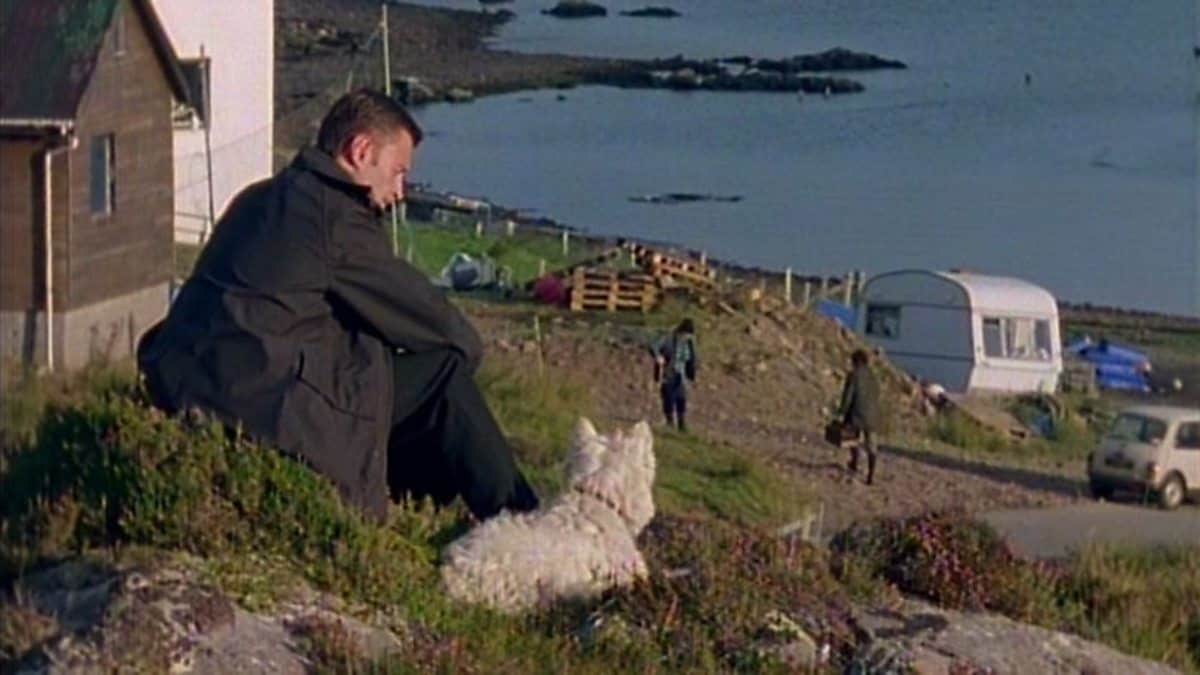 Hamish Macbeth – Robert Carlyle stars as Hamish Macbeth, an intelligent but unambitious Highlands police constable tackling a variety of unusual crimes. A 90s production, the footage can feel a bit dated – but the characters are fun and the scenery is unbeatable.
Dark Angel – Downton Abbey's Joanne Froggatt plays the Victorian poisoner Mary Ann Cotton, a woman who murdered a number of her husbands and children.
Intruders – John Simm (Life on Mars) stars as an ex-cop whose wife goes missing. The ensuing investigation leads him to Seattle, and a secret society dedicated to chasing immortality by hiding in the bodies of others.
Picnic at Hanging Rock – Australia – In the year 1900, three schoolgirls and their governess disappeared. From there, the mystery deepens.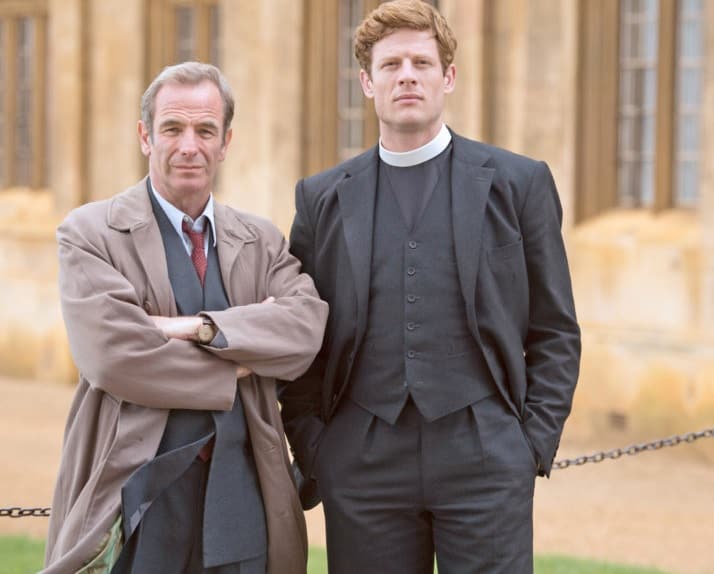 Grantchester – Series 1 and 2 are available for this detective series about a vicar and veteran cop working together to solve crimes.
Secrets and Lies – Australia – A regular suburban family guy finds the body of a young child and promptly becomes the leading suspect.
Trust – When a man's keys are found with a dead woman, his lawyer wife decides to represent him in spite of his indiscretions.
The Kettering Incident – Though this drama is technically Australian, BBC Worldwide and Channel 4 were involved in the production, and it has the feel of a British drama. The show begins when Dr. Anna Macy returns to the small Tasmania town of Kettering 15 years after the mysterious disappearance of her friend. When another little girl disappears, things get interesting.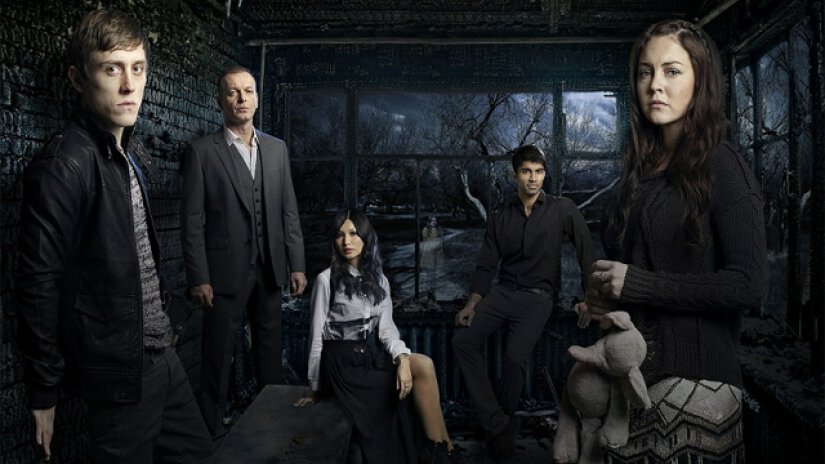 Bedlam – Dark things happen in an apartment building converted from an asylum into luxury apartments.
The Saint – Roger Moore stars as The Saint, wealthy international man of mystery.
Sapphire and Steel – Interdimensional operatives save the world from evil forces on a regular basis. Stars Joanna Lumley and David McCallum.
Amnesia – Detective Stone struggles mightily to unravel and come to terms with the disappearance of his wife.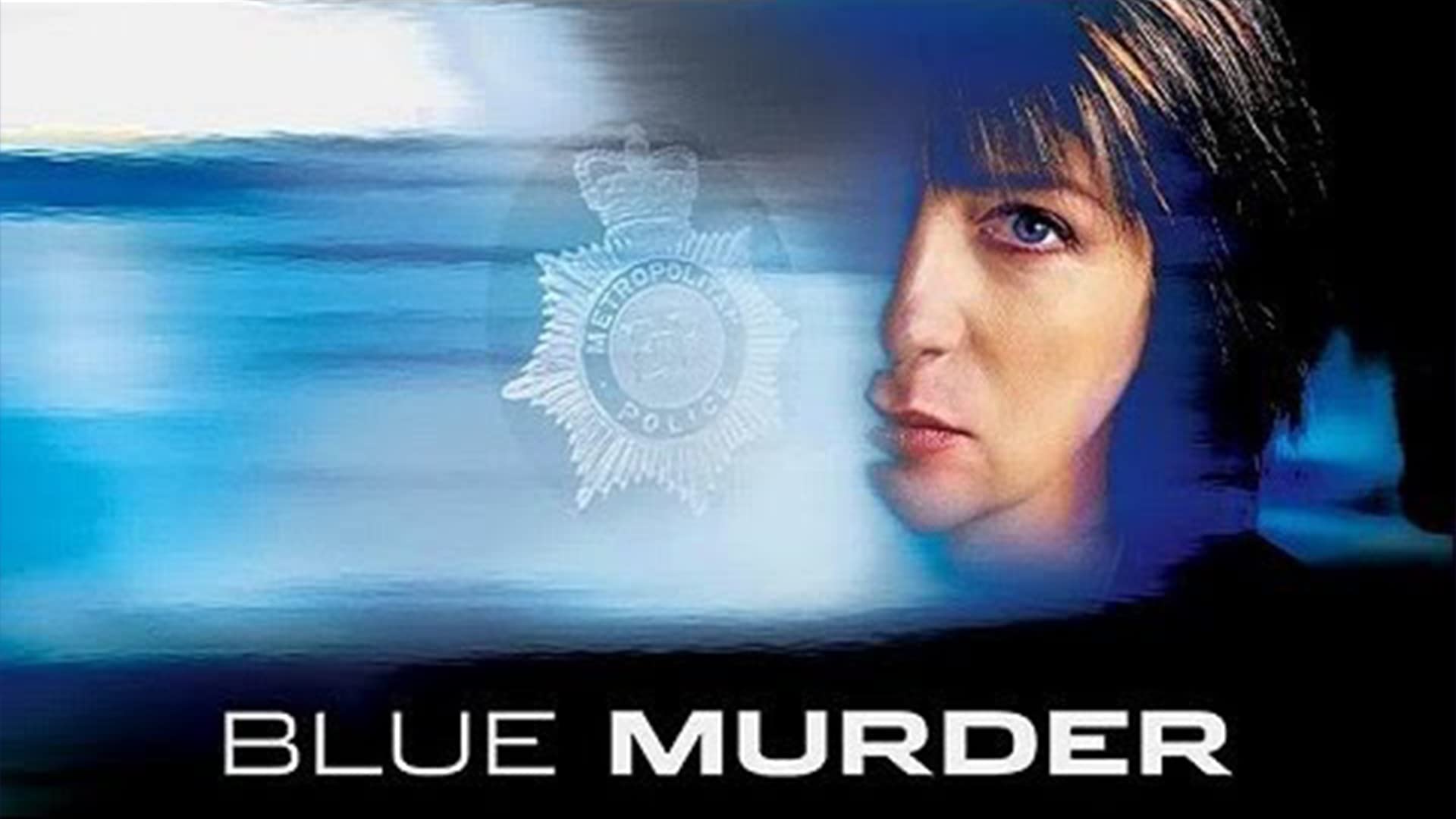 Blue Murder – Caroline Quentin stars as a single mother of four who also happens to be a DCI.
Cold Squad – Canada – This long-running Canadian series follows a team that works on cold cases ranging from 5 to 50 or more years old.
Thirteen – This BBC Three series centers around a 26-year-old woman who manages to escape from a cellar she's been trapped in for 13 years.
The Vice – Inspector Chappel leads the Metropolitan Vice Squad, investigating cases of prostitution and pornography in London.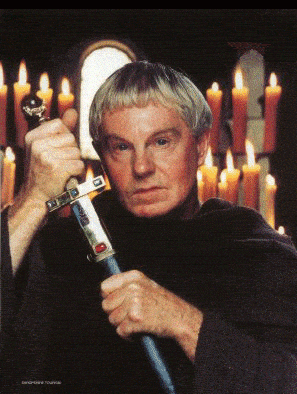 Cadfael – Derek Jacobi stars as Brother Cadfael, a medieval monk with a keen ability to solve crimes.
The Tunnel – This British-French show focuses on two teams of detectives who work together on cross-channel investigations.
The Brief – This legal series comes from the creators of Inspector Morse and Kavanagh QC, and it stars Alan Davies (Jonathan Creek) as a criminal lawyer with a penchant for gambling in all areas of his life.
Kavanagh QC – John Thaw (Inspector Morse) stars as a barrister who oversees tough criminal cases while balancing the demands of a chaotic family life.
Tin Star – A former British detective moves to the Canadian Rockies and fights crime near a massive new oil refinery.
Appropriate Adult – A woman finds herself involved in a serial killer case as the "appropriate adult" who helps vulnerable adults facing criminal charges.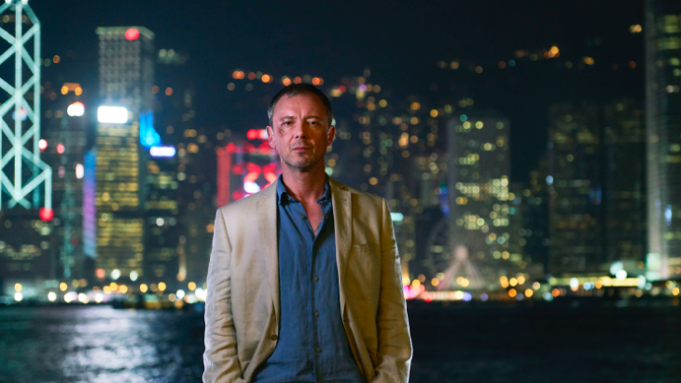 White Dragon – John Simm stars in this tense mystery about a man who starts to notice highly suspicious things after his wife is killed in a car accident in Hong Kong.
Crownies – Australia – Marta Dusseldorp (A Place to Call Home) stars in this series about young solicitors who act as primary points of contact for police, witnesses, and victims.
Colonel March of Scotland Yard – This vintage detective series offers 26 episodes of classic 1950s British mystery.
Proof – This thriller dives into the world of European high finance, beginning when a number of illegal Eastern European immigrants are found dead in a cargo container in Dublin.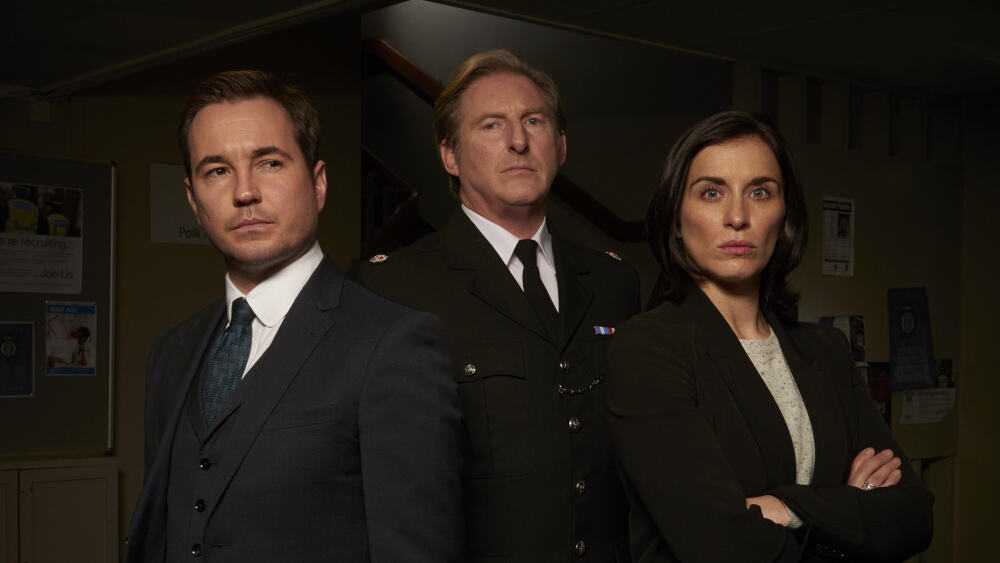 Line of Duty – This suspenseful British police series is set in the fictional "anti-corruption unit" AC-12, where the police police the police. Yes, we know that sentence is a bit weird. The series is great, though. Lennie James, Vicky McClure, Martin Compston, and Adrian Dunbar all feature.
The Guilty – Michael Kitchen and Caroline Catz star in this 1992 miniseries in which a young man gets in over his head during a search for his real father.
The Broker's Man – A former detective investigates insurance claims while trying to hold his family life together. Features Kevin Whately (Inspector Morse) in the lead.
Ruth Rendell Mysteries – This series contains stories based on the mystery novels of Ruth Rendell.
Murphy's Law – James Nesbitt stars as DS Tommy Murphy, a maverick cop with a dark personal history. When given a final chance to prove his suitability for duty, he takes on a dangerous undercover assignment.
The Widower – This miniseries is based on the crimes of convicted murderer Malcolm Webster.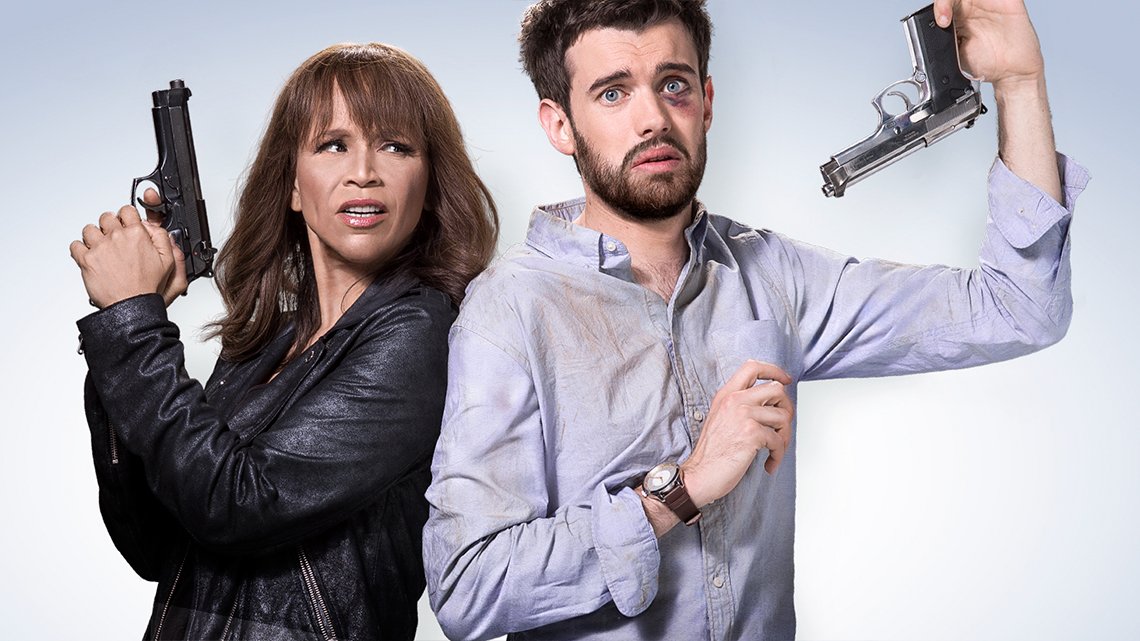 Bounty Hunters – Jack Whitehall and Rosie Perez star in this series about a sheltered Brit and a tough Brooklynite who must work together to help save his family's business after a dodgy antiques deal involving looted treasures.
City of Vice – This historical crime drama is set in Georgian London and executed with incredible attention to detail.
City Homicide – Australia – In Melbourne, Australia, a group of homicide detectives work to find justice for victims of murder.
Young Lions – Australia – This Australian police drama follows the personal and professional lives of a group of young detective senior constables.
Second Sight – Clive Owen stars in this series about an ambitious detective who is slowly but surely losing his sight.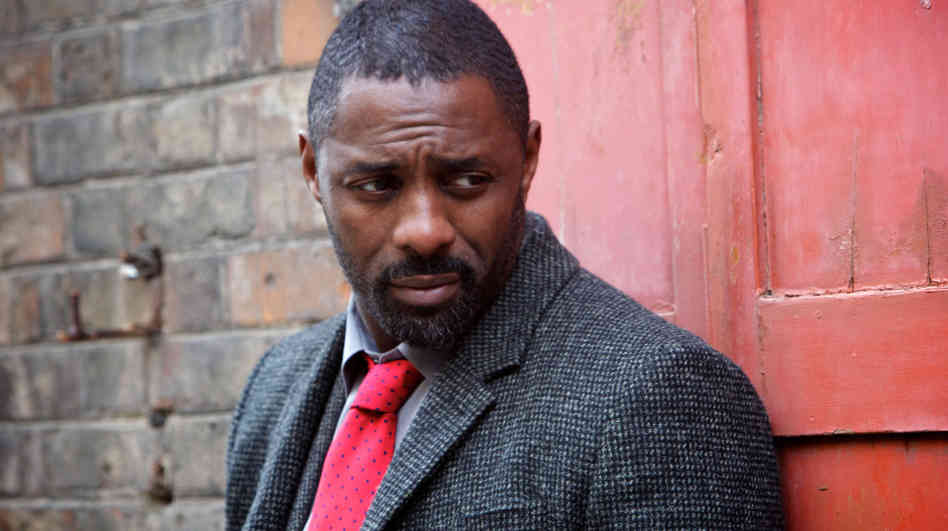 Luther – Idris Elba stars as a brilliant London detective who frequently gets into trouble because of his passion for the job.
A Difficult Woman – Australia – A woman with a brilliant career and promising relationship sees everything derailed when a close friend is murdered. As she gets more information, it leads her well out of her comfort zone as she pursues the killer.
Field of Blood – Peter Capaldi and David Morrissey are part of an excellent ensemble cast in this drama about a newspaper story whose live is upended when a murder story is connected to her family.
The City & the City – David Morrissey stars in this BBC sci-fi/mystery production about an inspector in the Extreme Crime Squad of the fictional European city-state of Beszel. When a student is murdered in Beszel's twin city of UI Qoman, he investigates.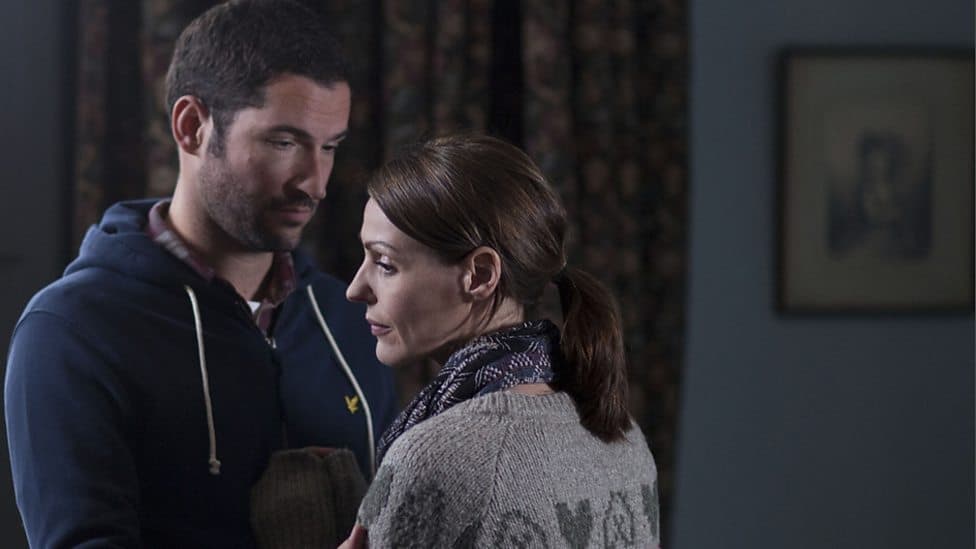 The Secret of Crickley Hall – Suranne Jones and Tom Ellis star in this miniseries about a family who moves to a haunted northern country house a year after the loss of their son.
The Silence – While struggling to integrate into the hearing world, a young girl with a new cochlear implant witnesses the murder of a police officer. Douglas Henshall is among the stars of this miniseries.
Wolcott – Warren Clarke (Dalziel & Pascoe) and George Harris (Casualty) star in this miniseries about a black policeman promoted to the CID in London's East End.
The Bench – This legal drama takes place in a busy magistrates court in Wales. It follows the challenges they face in court, along with the general pressures of working on a high-profile legal team.
Mom P.I. – Canada – Rosemary Dunsmore stars as Sally Sullivan, a widowed mother who teams up with PI Bernie Fox (Stuart Margolin) to solve mysteries and bring down criminals.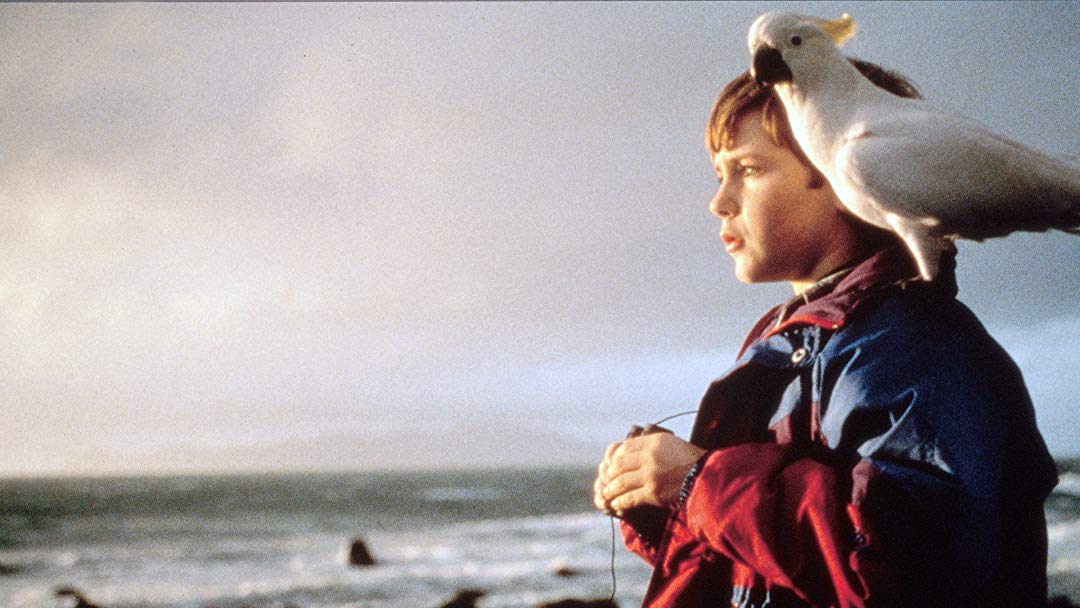 Enid Blyton Adventure Series – UK/New Zealand – This series sees a group of kids on adventures in New Zealand, and it's based on Enid Blyton's novels.
Enid Blyton Secret Series – UK/New Zealand – This fanciful young adult series is based on author Enid Blyton's much-loved Secret novels, and it s a follow-up to the Adventure Series.
Rocket's Island – Filmed on location on the Isle of Man, this young adult fantasy drama follows foster children who go on magical adventures.
Roman Mysteries – This young adult series follows four kids in Ancient Rome as they go on quests and solve mysteries.
Half Moon Investigations – This comedy-mystery series for kids was filmed in North Lanarkshire, Scotland, and follows young investigator Fletcher Moon as he goes on stakeouts and undercover operations with his partner, Red Sharkey.
British Comedies on Prime Video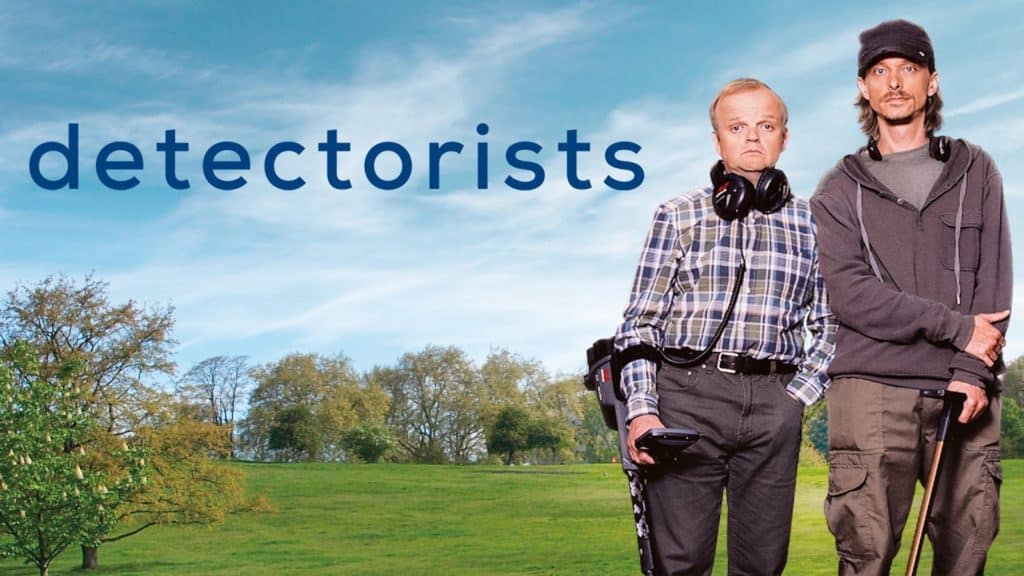 Detectorists – Although Series 3 is currently exclusive to Acorn TV, you can watch Series 1 and 2 free with your Prime subscription.
Little Britain USA – British tourists Lou and Andy travel around the United States.
Little Britain – This classic British comedy is overflowing with quirky characters, including Daffyd, the only gay man in his village.
Family Tree – This hilarious series follows one man's efforts to track down long-lost members of his family tree.
Tiny Plastic Men – Canada – Three men test toy and game prototypes in a large toy company.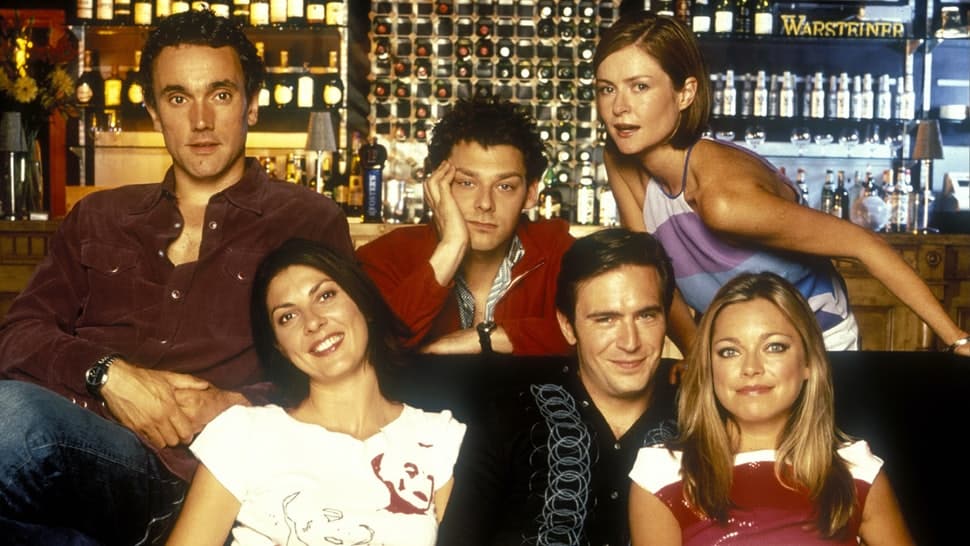 Coupling – This comedy about six friends in London is often called a "British Friends".
London Irish – This occasionally off-colour comedy focuses on a group of Northern Irish ex-pats in the city of London.
Rovers – This working class comedy centers around the people who spend time at the Redbridge Rovers Football Club.
Green Wing – Green Wing is a hospital comedy that has almost nothing to do with actual medicine.
Blandings – This fun period comedy follows an eccentric aristocratic family and their crumbling ancestral home. It's based on the writings of PG Wodehouse, and stars Timothy Spall and Jennifer Saunders.
Gavin & Stacey – Two young people meet on the internet, talk for months, then travel to London to meet up (along with their best mates). From then on, Gavin and Stacey are inseparable, bringing together a cast of interesting characters in Essex and Wales.
Only When I Laugh – A group of patients constantly attempt to one-up each other, driving hospital staff crazy.
Life's Too Short – Warwick Davis stars as a scheming actor aiming to be nothing less than Britain's number one little person.
On Order and Away – This comedy-drama revolves around a group of young people in a countryside pub in England.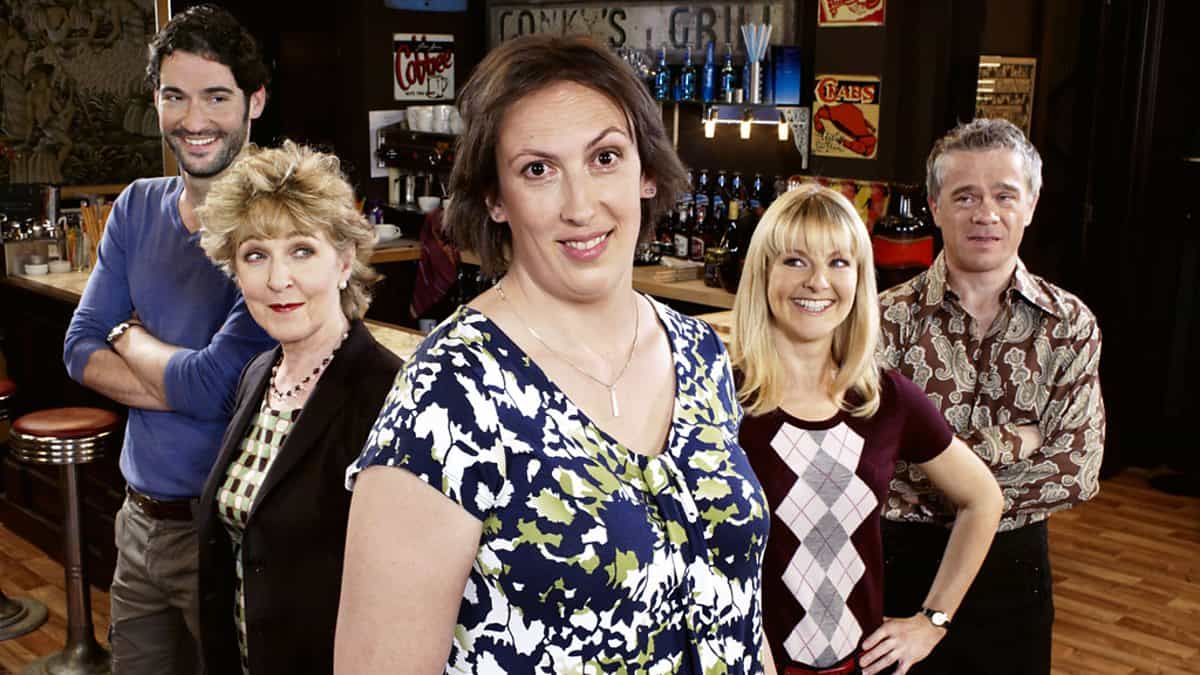 Miranda – In this series, an intensely awkward but relatable young woman struggles with work, life, and love. (IMDbTV with commercials)
Step Dave – New Zealand – A young slacker in New Zealand meets the woman of his dreams, only to realize she's 15 years older than him and comes with major baggage.
Crims – Two teenage boys with no street smarts end up together in a young offender's institute in the UK.
Westside – New Zealand – This prequel to Outrageous Fortune is set between 1974 and 1979, and it recounts stories of crime and passion in Auckland.
Outrageous Fortune – New Zealand – A trashy family of criminals tries to clean up their act.

Whites – Alan Davies (Jonathan Creek) stars alongside Katherine Parkinson (It Crowd, Doc Martin) as a chef at a country house hotel.
Flickers – During the early days of silent film, a lovable Cockney tries to make his fortune in the industry.
Go Girls – New Zealand – Three twentysomething women realize they've made little progress towards their life goals, and vow to achieve their respective goals of being married, rich, and famous within a year.
Fix Her Up – Australia – In an all-female office, four women work towards love, happiness, and career success.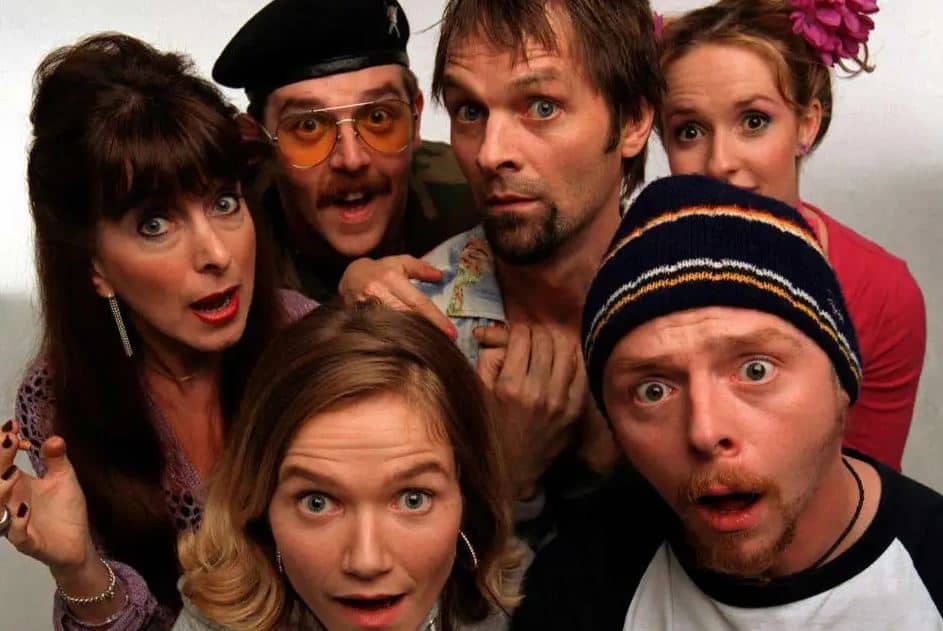 Spaced – To get an affordable flat in North London, two young people pretend to be a couple. (IMDbTV with commercials)
Mr. Bean – Rowan Atkinson stars in this classic British comedy. Also check out Mr. Bean: The Animated Series.
The Fenn Street Gang – This spinoff of Please Sir! follows the students after they leave school. (IMDbTV with commercials)
Switch – In this short-lived supernatural comedy, a group of young witches lives it up in the big city.
Still Standing – Canada – Comedian Jonny Harris embarks on a road trip around Canada, finding the humor in small and remote towns.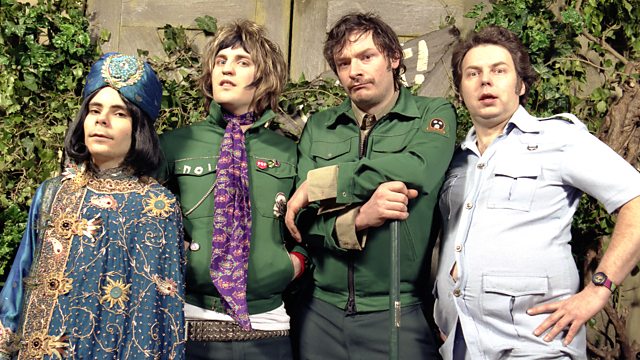 The Mighty Boosh – A couple of young men work in a very, very strange zoo.
Absolutely Fabulous – Jennifer Saunders and Joanna Lumley star in this British comedy classic about two middle-aged women who don't act their age.
MumDem – A group of young men born and raised in Cardiff dream of making it big in fashion.
Market Forces – New Zealand – This satirical comedy revolves around a group of government employees in New Zealand.
Lunch Monkeys – This comedy focuses on the administrative staff at a British law firm.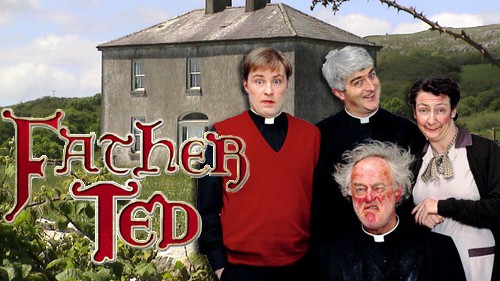 Father Ted – The classic Britcom about zany priests on the fictional Craggy Island in Ireland.
Black Books – This quirky comedy features Bernard Black, the misanthropic owner of a bookshop.
Beaver Falls – Three British friends decide to have one last crazy summer working in an American summer camp.
Black Adder – In this classic British period comedy, Prince Edmund the Blackadder spends time thinking up ways to get his hands on the crown.
A Bit of Fry and Laurie – Hugh Laurie and Stephen Fry star in this classic sketch comedy series.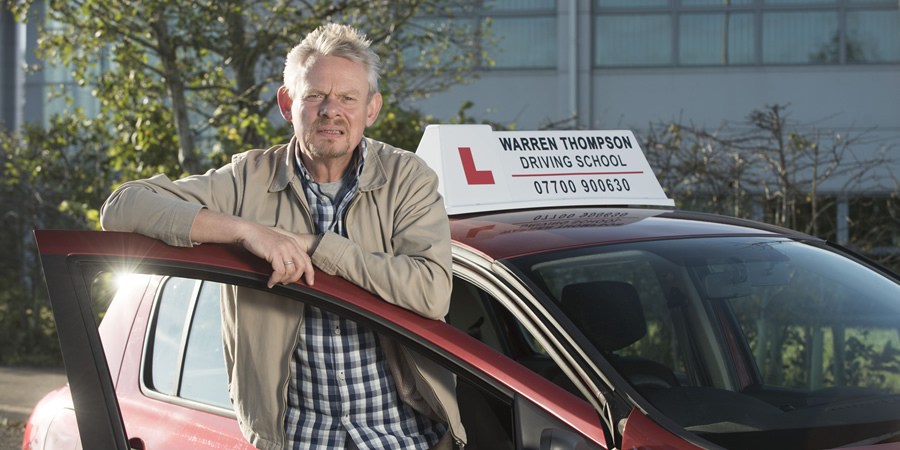 Warren – Martin Clunes stars as a grumpy, generally dissatisfied driving instructor in Northern England.
Atlantis High – New Zealand – This teen show is set in a school believed to be build atop the Lost City of Atlantis.
Two's Company – This sitcom follows the relationship between an American woman and a British gentleman.
That's My Boy – Mollie Sugden (of Are You Being Served?) visits an employment agency and quickly finds herself under the employ of the son she gave up for adoption years earlier.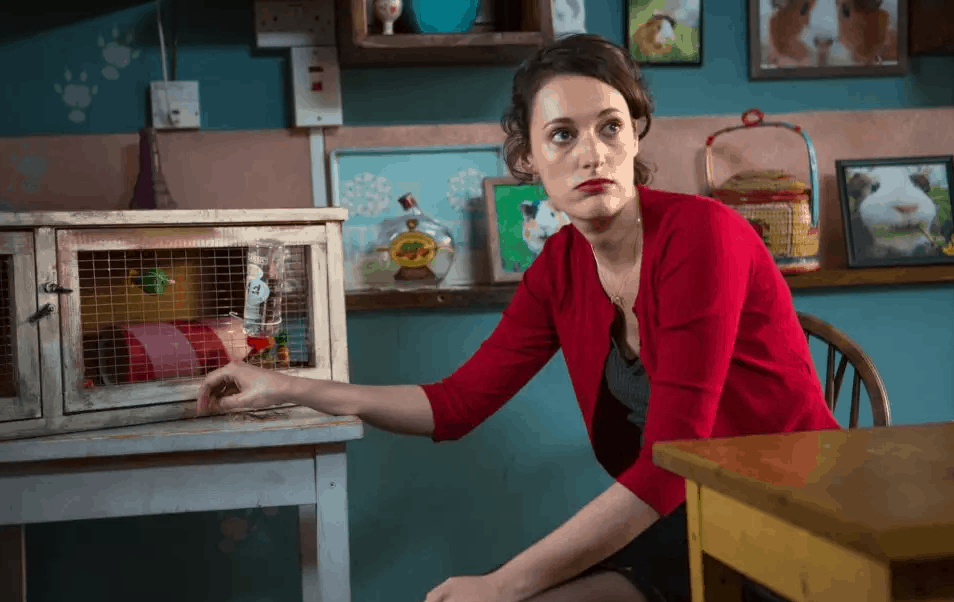 Fleabag – Phoebe Waller-Bridge stars as Fleabag, a comically troubled young woman who's experienced a great personal tragedy.
Laid – Australia – When she realizes all her former lovers are dying in unusual ways, a young woman tries to save the remaining men.
Catastophe – This Prime Original tells the story of an unintended pregnancy between an American ad man and a British teacher.
Bridget & Eamon – This comedy focuses on the lives of Bridget and Eamon, an unhappily married Irish couple with an unknown number of children.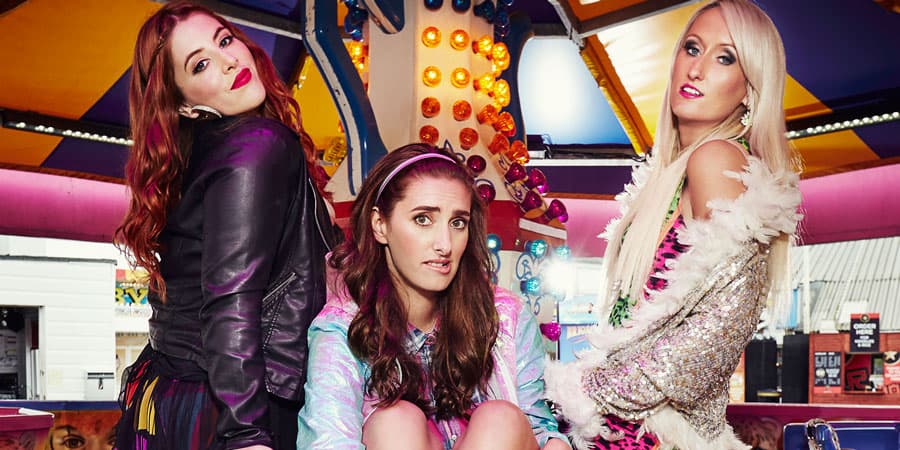 Drifters – Meg, Bunny, and Laura share a flat in Leeds and face the ups and downs of post-university life.
The League of Gentlemen – In the remote English village of Royston Vasey, everyone is a little bit…odd.
Last Contact – This low budget Sussex-based production concerns a team of university researchers seeking out novel ways to communicate with aliens.
The Delivery Man – Former police officer Matthew begins work as a midwife.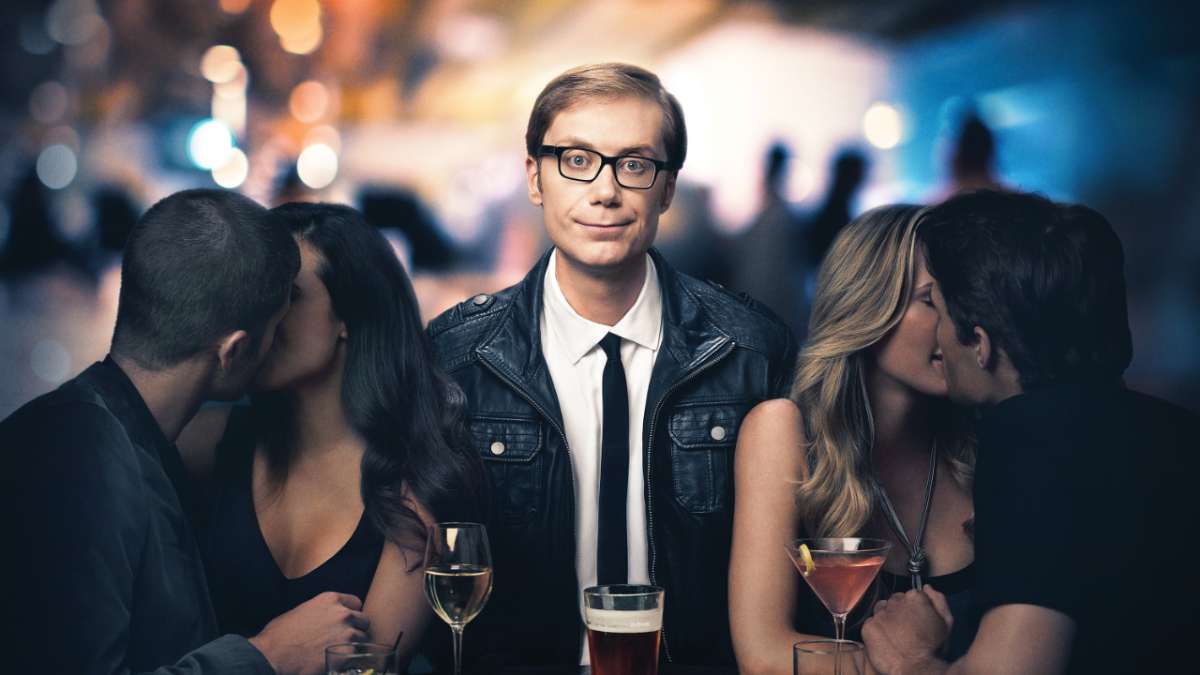 Hello Ladies – While not technically British, this series comes from Stephen Merchant, a British actor and writer who has partnered with Ricky Gervais.
Mind Your Language – This 1978 series follows Jerry Brown, an eager young teacher who takes a job teaching English to students from all over the world.
Very British Problems – This hilarious program interviews celebrities about the cultural quirks of being British.
Short Poppies – New Zealand – This mockumentary shows journalist David Farrier traveling around rural New Zealand to profile ordinary New Zealanders.

Whites – Alan Davies and Katherine Parkinson star in this comedy about life in the high-stakes kitchen of an upmarket country house hotel.
White Van Man – Will Mellor (No Offence) and Georgia Moffett (aka Mrs. David Tennant with credits that include Where the Heart Is) star in this quirky British comedy about a handyman with a terribly lazy and incompetent right-hand man.
The Thick of It – This political satire takes place among the team at the Department of Social Affairs and Citizenship, where everything seems to be one giant farce.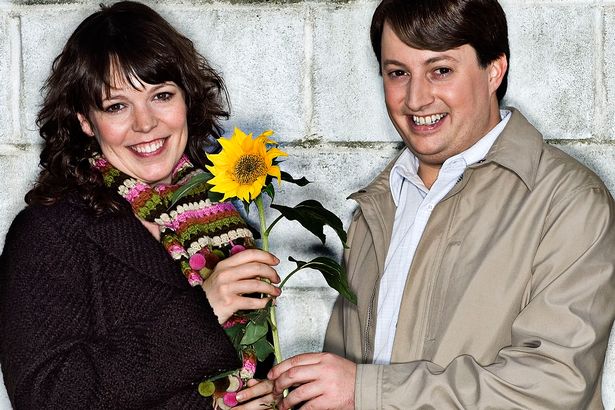 Peep Show – Two dysfunctional and very different friends share a flat in London and attempt (rather poorly) to grow up.
London Irish – This series focuses on a group of Northern Irish ex-pats living in London. Fans of Derry Girls will surely enjoy this early work by Lisa McGee.
Men Behaving Badly – Before he was Doc Martin, Martin Clunes was Gary, a young single man just trying to have fun and attract attention from the opposite sex. Harry Enfield, Caroline Quentin, and Neil Morrissey also star.
Pompidou – This unusual Matt Lucas comedy sees a down-on-his-luck aristocrat living in a caravan outside his crumbling estate, with only his faithful butler and dog to keep him company.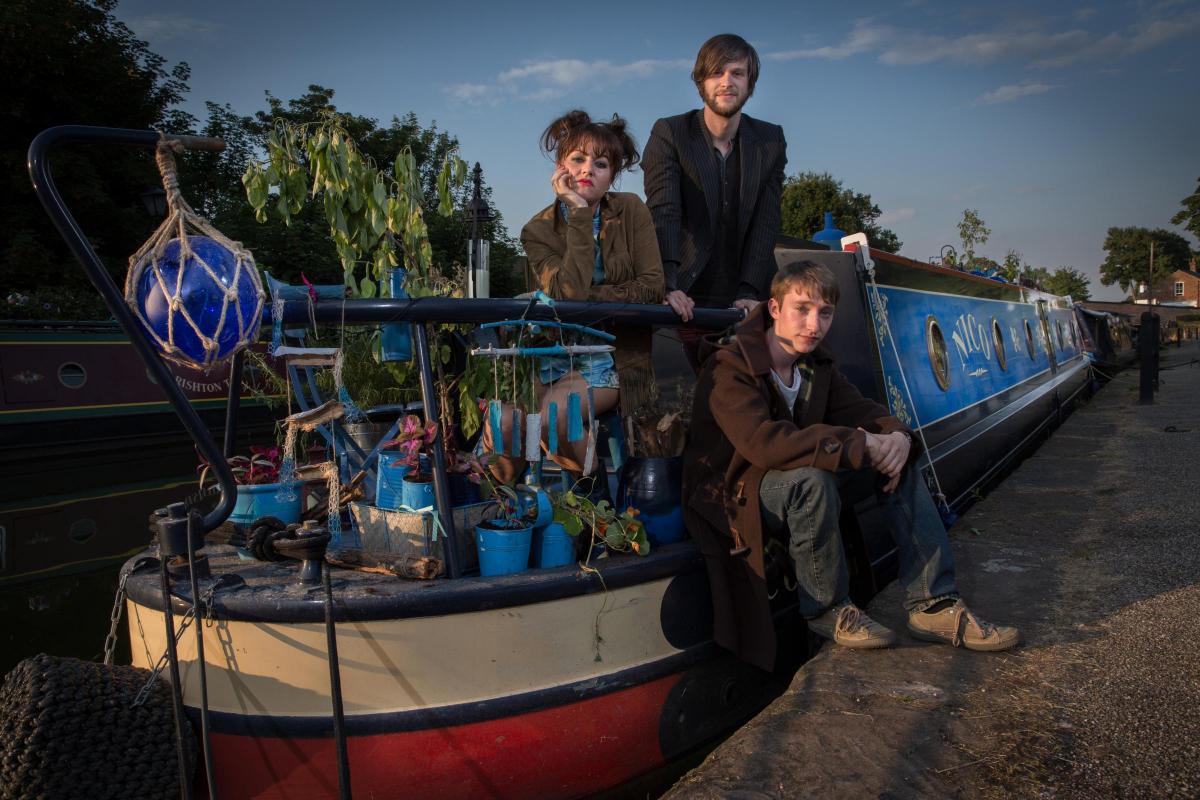 After Hours – Ardal O'Hanlon appears in this family comedy about a young man named Willow living in Northern England and feeling pretty low about his achievement level in comparison to his friends. Meanwhile, his dad is struggling to find work. Life changes when he meets two new friends who host a popular internet radio show.
British History & Culture Programs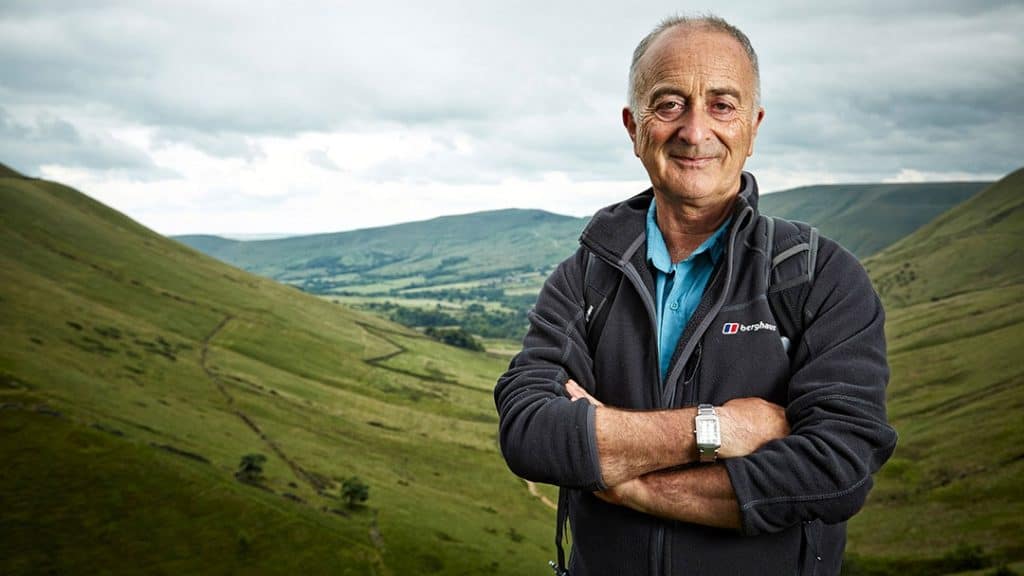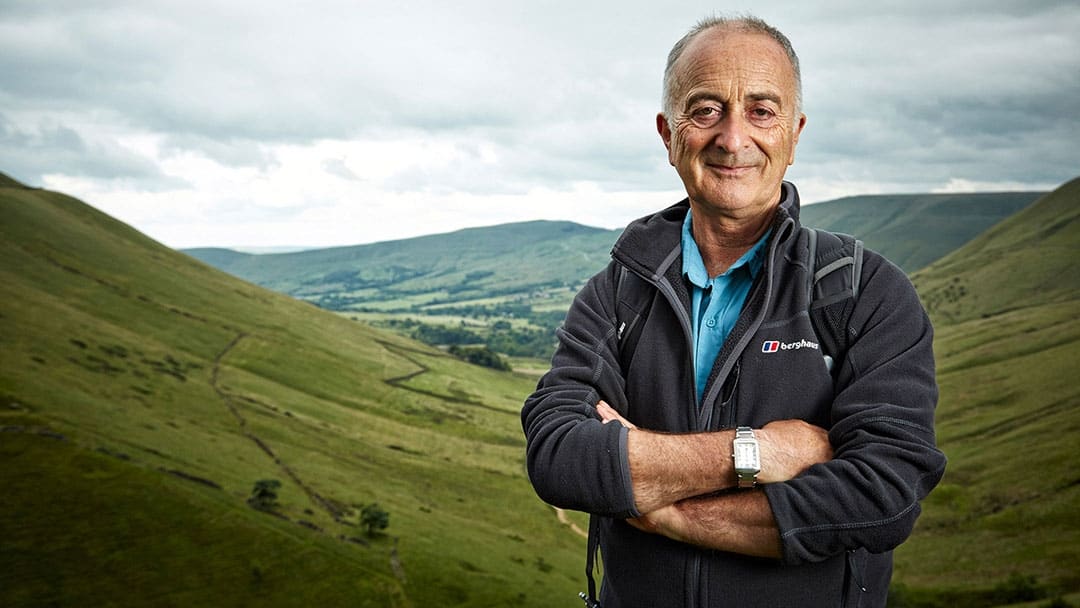 Walking Through History With Tony Robinson – Tony Robinson selects long walks around Britain for their combined scenery and historic merits.
The Celts – Amazon Prime offers all 6 episodes of this award-winning series.
The Celts: Blood, Iron, and Sacrifice with Alice Roberts and Neil Oliver – Alice Roberts and Neil Oliver examine the origins of the Celts in this three-part documentary.
Chatsworth – Explore this stately home in a one-hour video tour.
Cut from a Different Cloth – This series takes a look behind the scenes at British fashion company Superdry as they attempt to launch a high-end men's collection with Idris Elba.
The Harbor: Aberdeen – This series takes a look at life on the waterfront in industrial Aberdeen, Scotland.
Constable: A Country Rebel – This program takes a closer look at John Constable, one of England's best-loved rural landscape painters.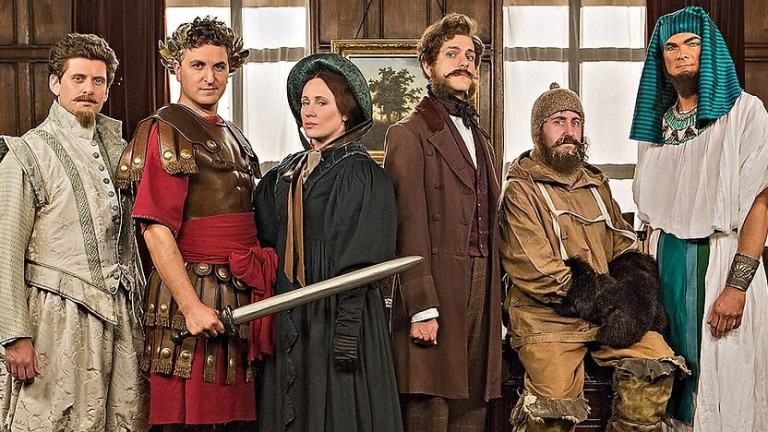 Horrible Histories – This BBC series is part-comedy, part-history. While designed as a children's show, it's well-loved by many adults.
Bomber Boys – This PBS-aired documentary series intersperses modern upcoming "bomber boys" with World War II history and footage.
Great Artists with Tim Marlow – British art historian Tim Marlow travels around the world, taking a closer look at some of its greatest artworks.
The Hotel Fixers – Ireland – Hotel experts travel around Ireland and help struggling establishments.
Snowdonia 1890 – Two modern families travel back in time to live as smallholders in Wales.
London: A City in Time – This program walks you through the city and history of London.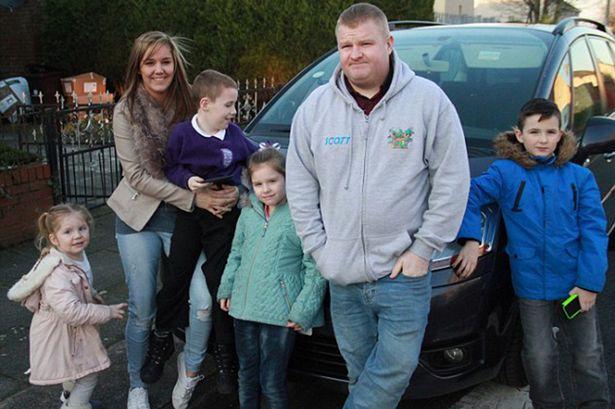 The Great British Benefits Handout – One of the problems with benefits systems is that they pay out tiny amounts over a long time, making it hard for recipients to get ahead or invest in themselves to get out of the mess. As a social experiment, this show offers benefits recipients the opportunity to quit benefits and receive a year's worth of payments in one lump sum. It follows as they invest in themselves and their new businesses.
The Scottish Covenanters – If you enjoy 17th-century Scottish history, you'll love this 54 minute program.
A Stitch in Time – Amber Butchart takes a look at historical figures through the clothing they wore.
The Impressionists – British art critic Waldemar Januszczak travels around the world investigating the great Impressionists.
Westminster – Learn what goes on behind closed doors of Westminster in this documentary filmed by Tony Benn over 12 months.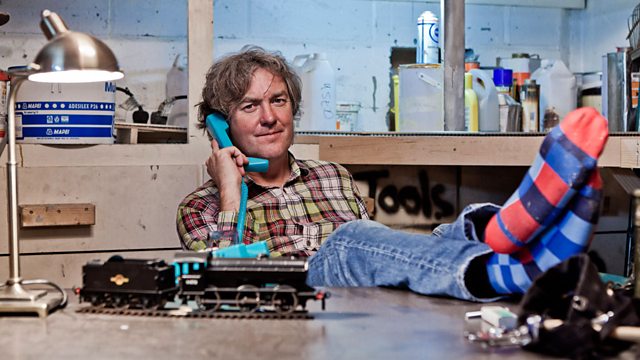 James May's Man Lab – James May sets out to teach modern men a few useful skills.
James May's Toy Stories – James May sets out on a mission to get kids away from screens and back to classic toys.
The Grand Tour – Jeremy Clarkson, Richard Hammond, and James May roam around and drive unique, luxurious, and exotic automobiles.
The Tube: Going Underground – This documentary gives you a behind-the-scenes look at what it takes to keep the Tube functioning.
Building Ireland – This new series explores the art, architecture, history, and culture of Ireland.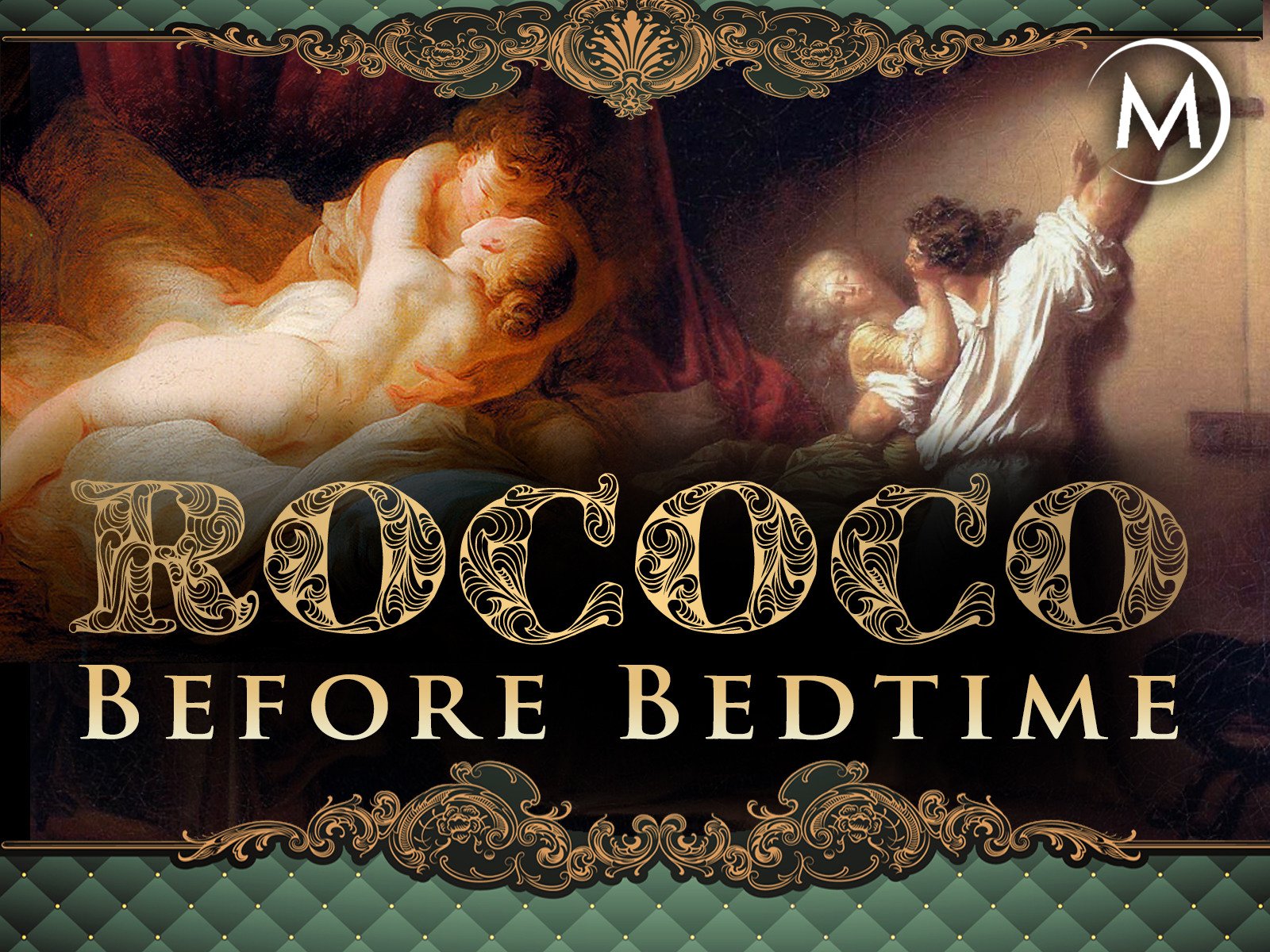 Rococo Before Bedtime – British art historian Waldemar Januszczak examines the history and grandeur of the Rococo period.
The First Silent Night – Actor Simon Callow uncovers the origins of the song Silent Night.
Renaissance Unchained – British art critic Waldemar Januszczak explores the history of the Renaissance throughout Europe.
Exhibition on Screen: History's Greatest Artists – British documentarian Phil Grabsky produces these cinematic immersions in great works of art around the world, many filmed in conjunction with galleries like London's National Gallery and the Royal Academy of Arts.
The Special Needs Hotel – On the Somerset coast, a grand Victorian hotel trains special needs individuals for careers in hospitality.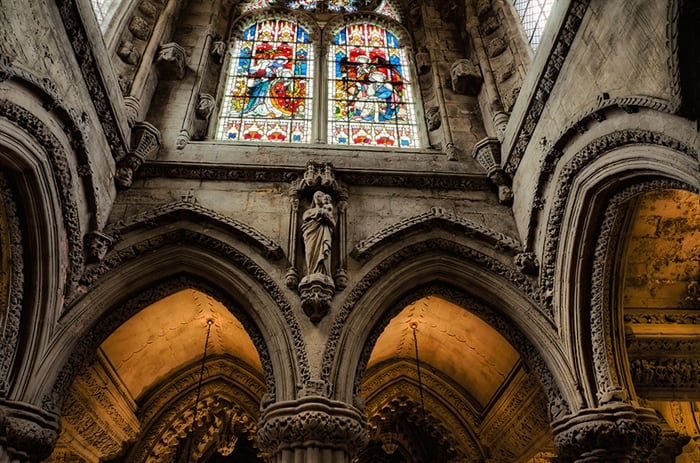 Great Estates of Scotland – This four-part series includes episodes on locations around Scotland, including Rosslyn Chapel (perhaps best known because of the Da Vinci Code).
Treasure Houses of Britain – This series travels around Britain, exploring the history and architecture of some of the island's greatest estates.
Holbein: Eye of the Tudors – British art historian Waldemar Januszczak looks at how Hans Holbein recorded the most notorious period in British history.
Tudor Monastery Farm at Christmas – Historians and archaeologists look at how the Tudors celebrated the 12 days of Christmas.
Art Deco Icons: Britain's Bling and Glamour – David Heathcote visits four Art Deco icons around Britain – Claridge's, London Transport HQ, Casa Del Rio (an art deco home in Devon), and The Orient Express (as it leaves Victoria Station for Venice).
The Harbour: Aberdeen – This documentary-style show explores the history and modern reality of Aberdeen Harbour, a busy industrial harbour along the Northeastern coast of Scotland.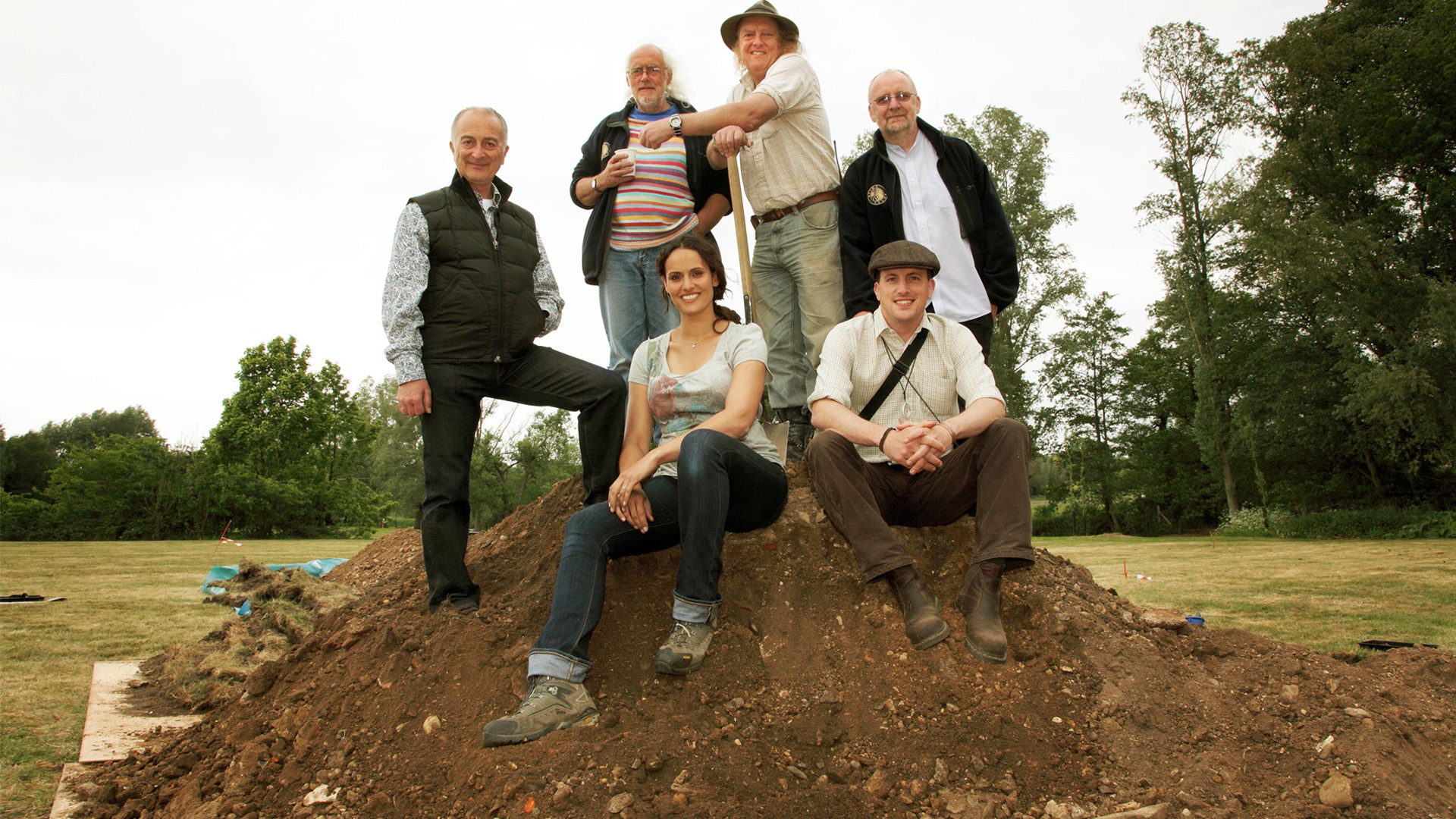 Time Team – A group of archaeologists visits different excavation sites. Amazon currently offers Set 20 of this long-running British series. If you like that one, you can go here for more.
The Nurse – This series takes a look at district nurses who travel around the UK, caring for patients at home.
Secrets of the Stones – This two-part series dives into the history and archaeology of Ireland.
Older Than Ireland – This series interviews 30 Irish centenarians to build a living history of modern-day Ireland. (IMDbTV with commercials)
A Royal Hangover – This series takes a look at British drinking culture and binge drinking.
Castle Builders – This series takes a look at what was involved in building the great castles of Europe.
Len and Ainsley's Big Food Adventure – Two celebrities go on a culinary road trip of Britain.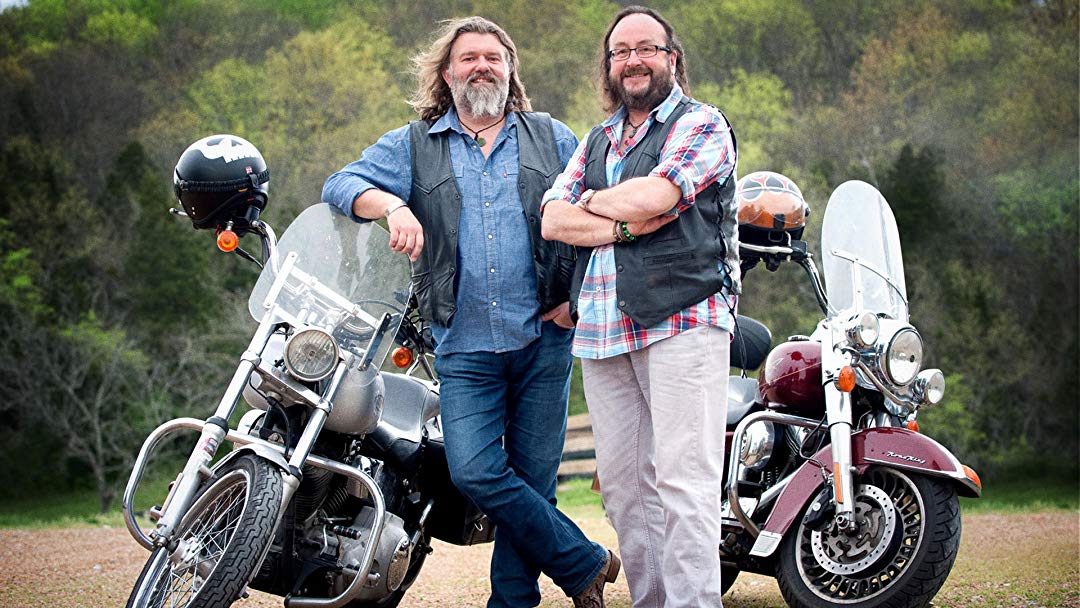 Hairy Bikers: Pubs that Built Britain – David and Si travel around Britain, visiting the island's best pubs.
Comfort Eating – British comedian Nick Helm travels around Europe, eating food and making new friends.
Scotch! The Story of Whisky – This short series takes a look at the history and science of the Scottish whisky industry.
The English Gentleman – In this documentary, we get a look at where the "English Gentleman" stereotype came from, and whether it still exists today.
Bridges that Built London – This hour-long special examines London's great bridges.
Salt Beef and Rye – This fun documentary looks at the characters who frequent London's Brick Lane.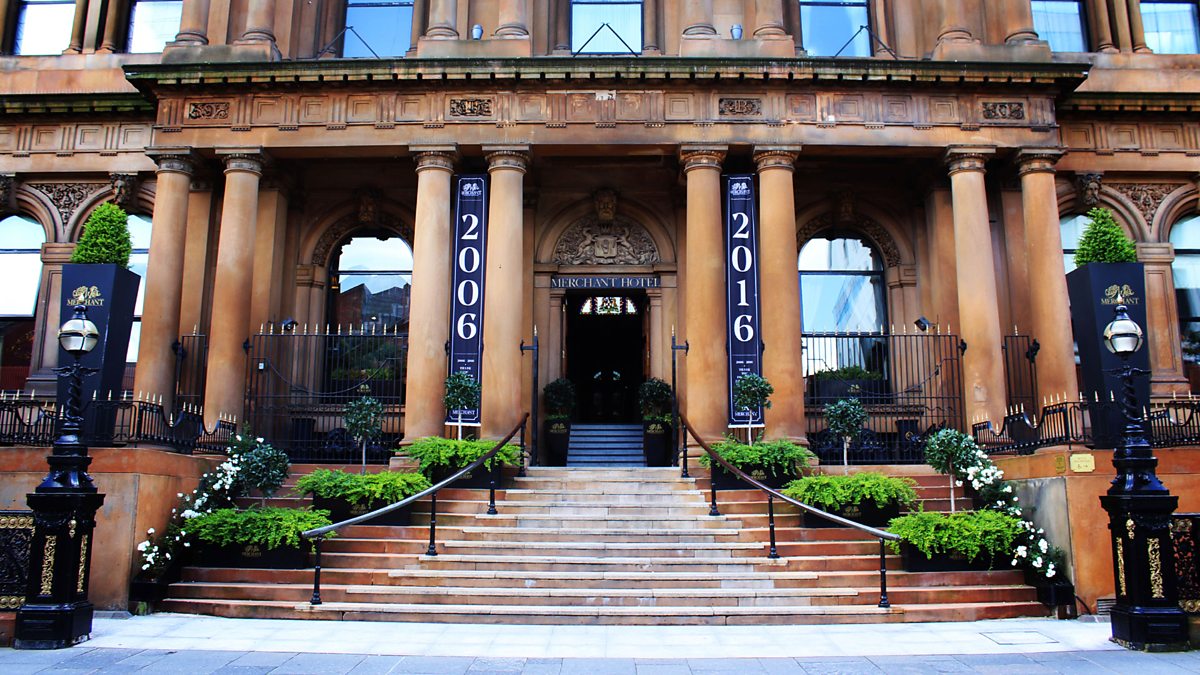 Inside the Merchant – This series takes a behind-the-scenes look at the Merchant Hotel in Belfast, Northern Ireland.
The Irish Pub – This documentary explores the history and culture of pubs in Ireland.
The Auction House – Roger Allam appears in this docu-series about the eccentrics that populate the world of British auction houses.
Inside the Ambulance – In this series, an ambulance is rigged with cameras to offer a new perspective on the lives of paramedics in the West Midlands region of the UK.
Helicopter Search & Rescue – Ireland – Watch real-life rescues by some of Ireland's most important rescue services – the Irish Coast Guard, the RNLI, Mountain Rescue Teams, Cork Fire Brigade, and the Irish Naval Services.
Emergency Firefighters – This series takes a look at the intense, demanding situations encountered by the Avon Fire and Rescue Service.
British Home Buying & Renovation Shows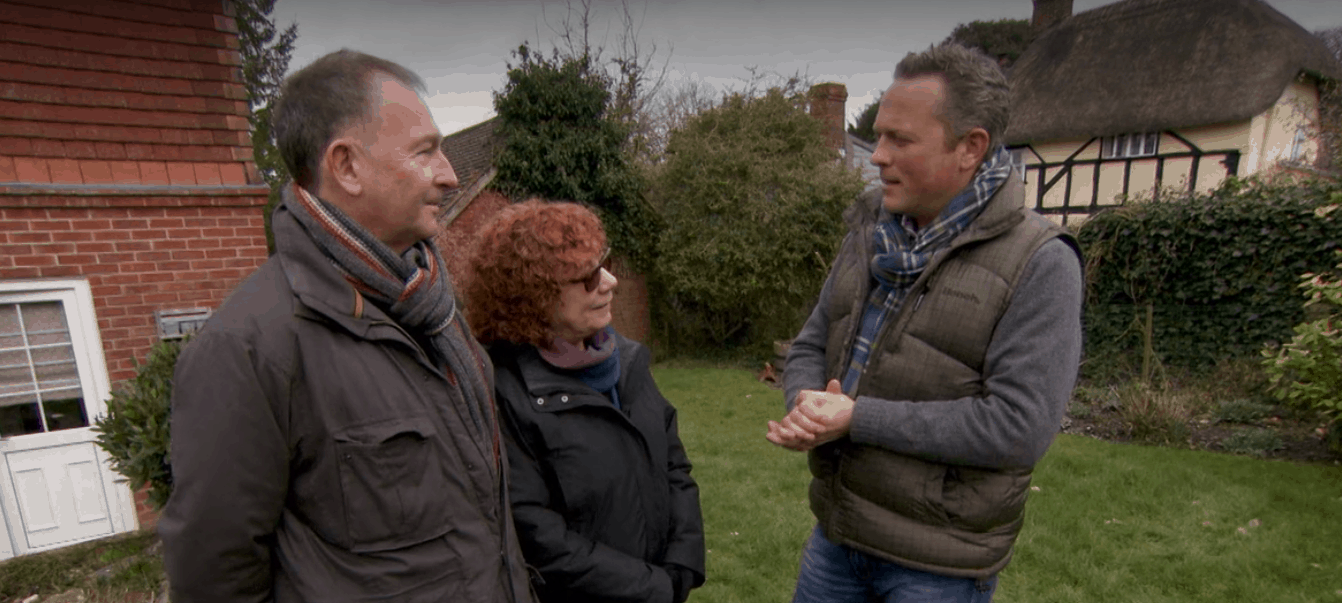 Escape to the Country – Each episode follows a different set of homebuyers looking to leave crowded areas and find new homes in the British countryside. (free with ads on IMDbTV)
Half-Built House – Property guru Sian Astley helps people who've started home renovations and gotten stuck.
Project Restoration – Historical building surveyor Marianne Suhr scours the UK for the most exciting and ambitious restoration projects.
Posh Neighbours at War – This series takes a look at the multi-million pound disputes between London neighbours as they embark on messy and noisy building projects in cramped quarters.
The Big House Reborn – This series follows National Trust conservators as they work on restoring The Mount Stewart House.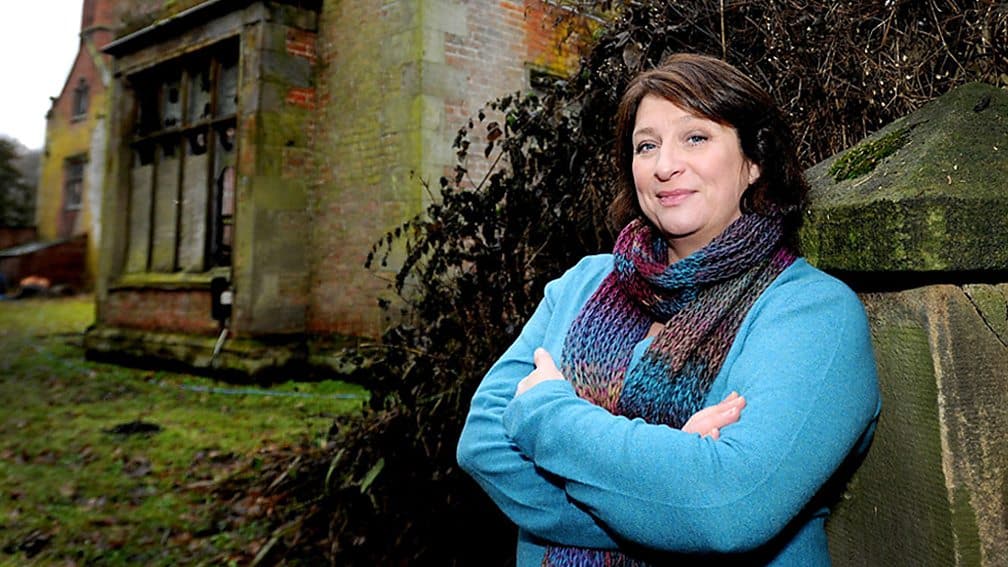 Restoration Home – This series sees old buildings all over the UK getting new life through restoration. Caroline Quentin (Jonathan Creek) hosts. (free with ads on IMDbTV)
Double Your House for Half the Money – Host Sarah Beeny follows a variety of couples as they make their homes more suitable for their lifestyles.
Make My Home Bigger – Host Jonnie Irwin (Escape to the Country) helps homeowners with plans to expand.
Project Restoration – Historical building surveyor Marianne Suhr travels the UK helping out on challenging restoration projects.
Room to Improve – Irish architect Dermot Bannan travels Ireland helping people create their dream homes.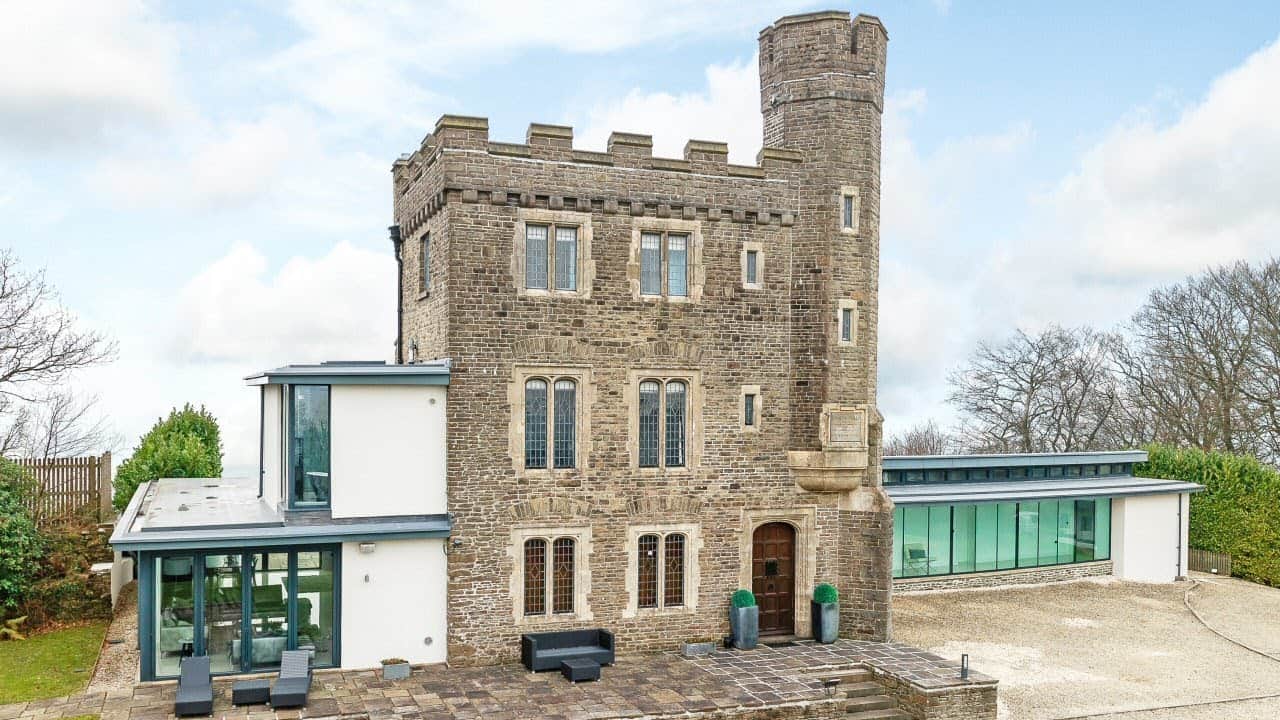 Grand Designs – Kevin McCloud follows people as they attempt to build their dream homes. (free with ads on IMDb TV)
The Farm Fixer – Ireland – This show visits struggling small farms around Ireland and attempts to help them improve their situations.
The House that £100k Built – This show follows couples attempting to build homes for no more than 100k.
Million Pound Properties – This docu-series takes us home shopping around the UK with well-to-do buyers.
Design Doctors – Ireland – This series helps Irish homeowners make their homes more attractive.
My Dream Derelict Home – This series follows homeowners putting everything that have on the line to save and restore dilapidated properties around the UK.
Home of the Year – Ireland – Around Ireland, 21 homeowners compete to win "Home of the Year".
British Shows About Animals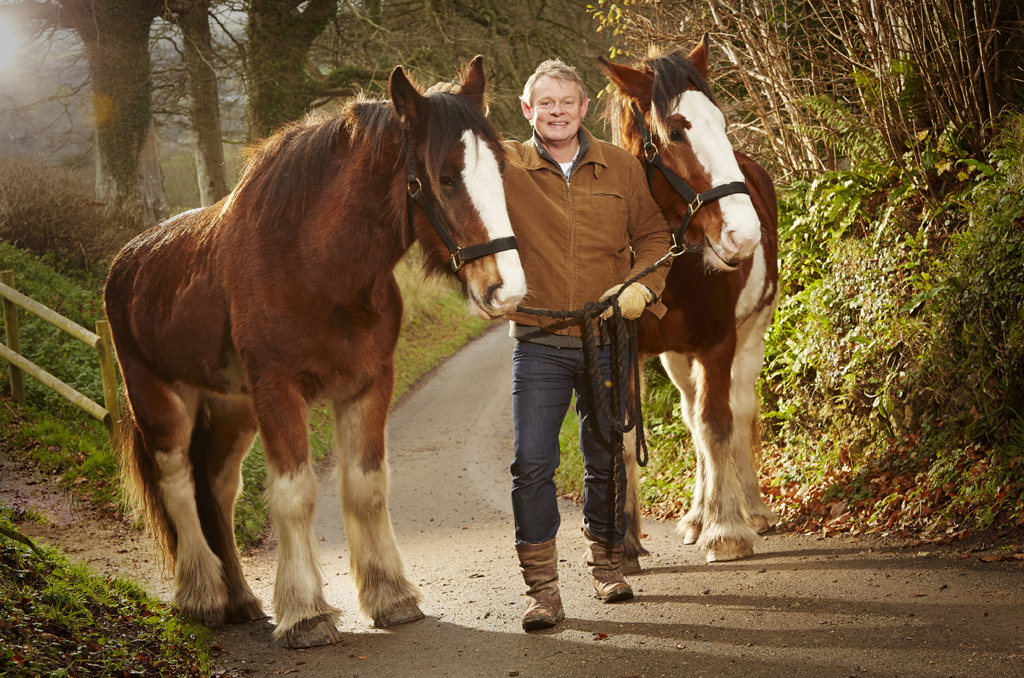 Martin Clunes: Heavy Horsepower – Doc Martin star Martin Clunes investigates man's relationship with horses.
Martin Clunes & a Lion Called Mugie – Martin Clunes travels to Kenya to meet an orphaned lion cub brought to the Kora National Reserve.
Man & Beast with Martin Clunes – Animal lover and actor Martin Clunes sets out to explore the relationship between man and beast.
Martin Clunes: Last Lemur Standing – Martin Clunes travels to the Indian Ocean to find out about the challenges facing lemurs.
Animal A&E – Ireland – This series follows a team of emergency veterinary specialists who help animals in need of urgent care.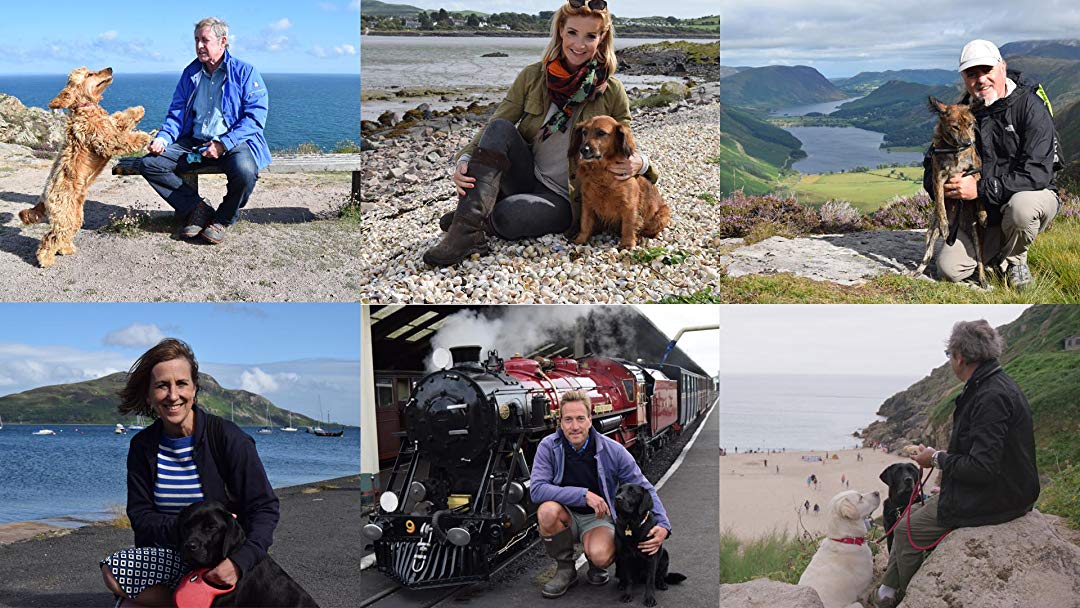 Walks with My Dog – Celebrities like Robert Lindsay and John Nettles walk through beautiful scenery with their canine companions.
Anna's Wild Life – After buying a wildlife park with no actual experience in caring for wild animals, Anna and Colin are somehow surprised to find it's quite challenging to care for 100+ exotic creatures.
Small Animal Hospital – John Barrowman (Doctor Who) immerses himself in the world of animal care at Glasgow University's School of Veterinary Medicine.
Animal Rescue Squad – This series takes us along as professionals work tirelessly to rescue animals from dangerous situations.
Animal Squad – This show follows RSPCA officers are they work to protect animals.
Pet School – In this series, children are taught what's really involved in providing proper care for the pets they'd love to have. If they're good students, they might just get the chance to bring a new animal companion into their homes.
Shows About British Literary History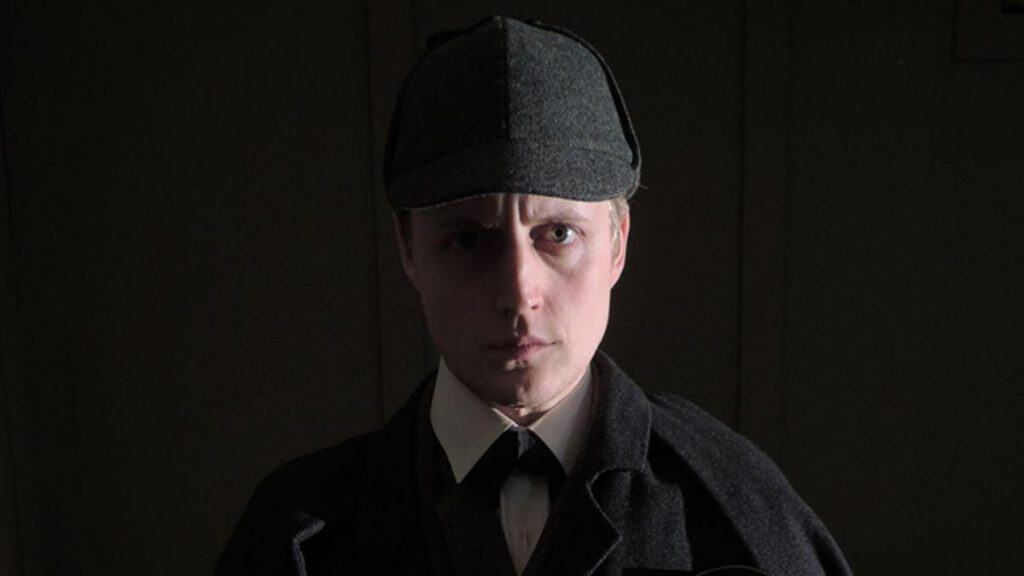 How Sherlock Changed the World – Narrated by Andrew Lincoln (The Walking Dead), this BBC documentary looks at the impact of Sherlock Holmes's techniques on real-life criminal and forensic strategies.
Cracking the Shakespeare Code – Codebreaker Petter Amundsen and historian Dr. Robert Crumpton investigate possible secrets buried in Shakespeare's first folio, also looking at a coded map.
To Walk Invisible: The Bronte Sisters – This two-part series takes a look at the incredible Bronte sisters and their unexpected success in light of their male-dominated time period.
The Bronte Sisters – This series charts the lives of the Bronte sisters.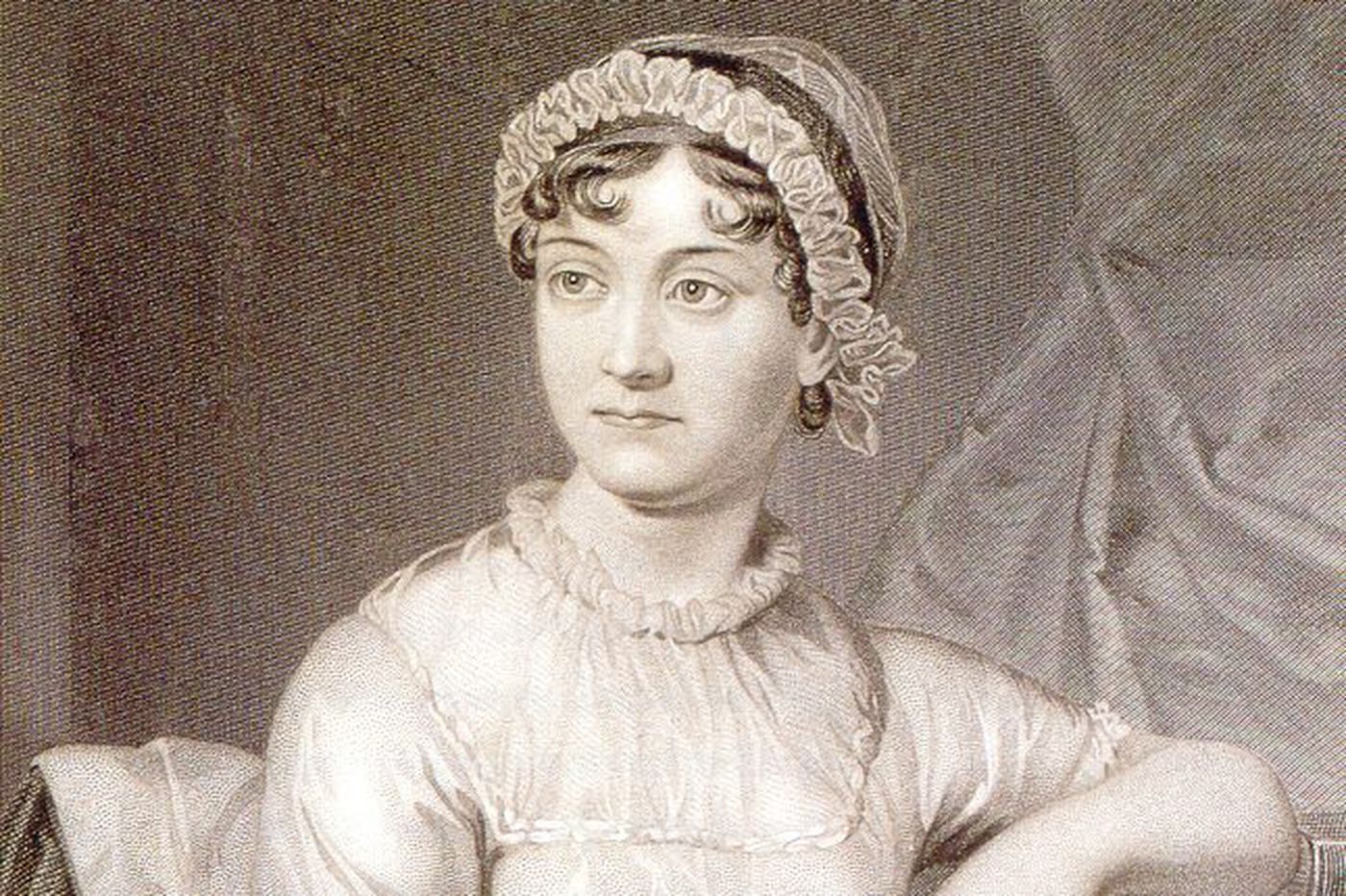 Jane Austen: Life – This program takes a look at what author Jane Austen may have really been like, visiting places she lived and examining her correspondence.
Shakespeare's Tomb – This one-hour PBS Special sees a team of archaeologists embark on the first-ever scientific investigation of Shakespeare's tomb.
Murder Rooms: Mysteries of the Real Sherlock Holmes – This series takes a look at the influences on Sir Arthur Conan Doyle, particularly his mentor and medical instructor Dr. Bell.
Sherlock Holmes Against Conan Doyle – This series takes a look at the enormous success of Sherlock Holmes – success that prompted some of the people of his time to contact Sir Arthur Conan Doyle in hopes that Holmes might help them.
Legends of King Arthur – This series takes a look at the enduring appeal of Arthurian legend.
Shows About British Royals & the Upper Classes
The Manners of Downton Abbey – Alastair Bruce, historical advisor to Downton Abbey, tells the secrets of how the other half lived during early 1900s Britain.
King of Scots – This documentary looks a the life and times of Robert the Bruce.
Manor House – This reality show gives us an idea of what life was really like in an early 1900s manor house.
Lord Montague – Upstairs, Downstairs and Downton Abbey fans will enjoy this documentary on one of 20th century England's most controversial aristocrats.
Queen Victoria's Letters: A Monarch Unveiled – This series takes a look at Queen Victoria through her correspondence and writings.
Windsor Castle: After the Fire – This one-hour program goes into the aftermath of the fire at Windsor Castle.
Henry VII: Winter King – Author Thomas Penn dives into the world of the first Tudor King, Henry VII.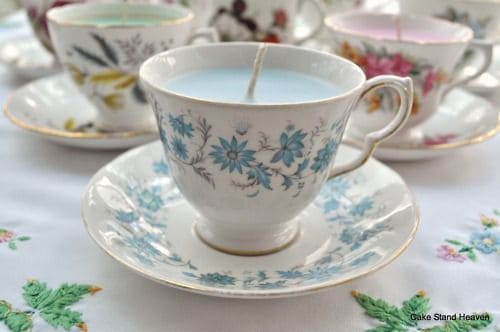 God Save the Queen – This series explores the origins of British traditions.
Crown and Country – HRH Prince Edward hosts this series that tours some of England's greatest landmarks.
Edward & Mary: The Unknown Tudors – This two-part special tells the story of King Edward and Queen (Bloody) Mary, eldest daughter of Henry VIII and first English queen since Matilda.
Harrow: A Very British School – A reality program set in a posh boarding school.
Legends of Power with Tony Robinson – Tony Robinson dives into the lives of some of the world's most powerful leaders.
True Crime & Dark History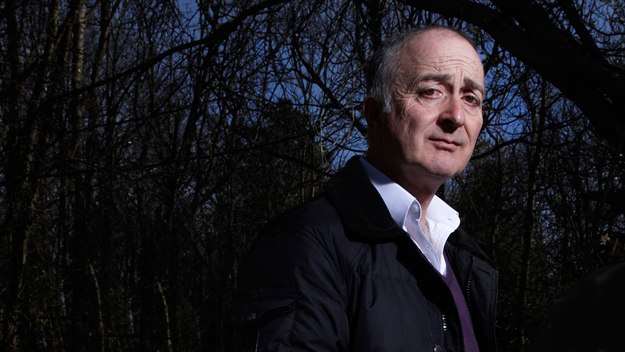 Tony Robinson's Gods and Monsters – Tony Robinson explores the dark corners of Britain's history, including witches, human sacrifice, demons, and sprites.
Halloween: Feast of the Dying Sun – This documentary explores the Celtic origins of Halloween.
Tony Robinsons's Crime and Punishment – Blackadder star Tony Robinson presents this four-part series about the history of Britain's legal system, along with some commentary on the present and future.
Inside the Tower of London: Crimes, Conspiracies, Confessions – This four-part series goes into the gruesome history of the Tower of London.
Britain's Outlaws: Highwaymen, Pirates, and Rogues – This series looks at some of the outlaws who ran wild in 17th and 18th century Britain.
The Tower – This eight-part series takes an in-depth look at the Tower of London.
Fred Dinenage Murder Casebook – Fred Dinenage takes a modern forensic look at various murders that shocked the UK over the 20th century.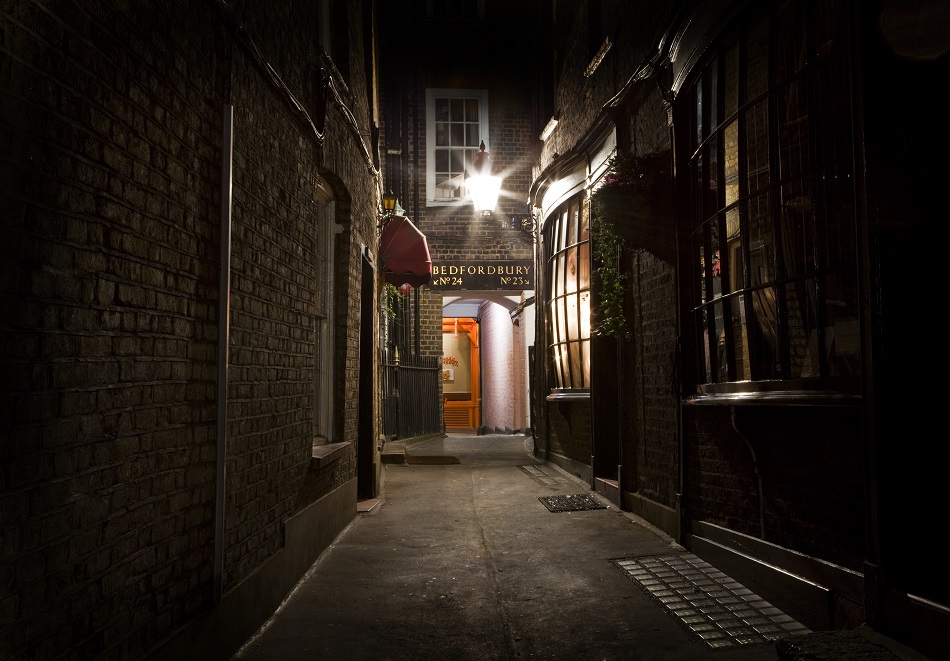 Jack the Ripper Revealed – This series takes us back to 1888 and considers possible suspects for Jack the Ripper, alongside a bit of history for context.
Jack the Ripper: The Definitive Story – This documentary attempts to dispel myths and misconceptions surrounding the Jack the Ripper case, offering what they believe to be the real truth.
Jack the Ripper: Conspiracies – This documentary visits the sites of the Jack the Ripper murders, looking at available evidence and challenging the viewer to decide who really did it.
The Secret Identity of Jack the Ripper – Actor Peter Ustinov stars in this 1988 documentary which saw many of the world's best forensic scientists and criminologists reexamining the infamous case.
Jack the Ripper – UK murder squad detective Trevor Marriott builds a team in an effort to unveil the identity of the infamous killer.
The Moors Murders – Back in the mid-1960s, Ian Brady and Myra Hindley abducted, tortured, and murdered children and young teenagers, horrifying the British public. This documentary looks back at archival footage, creates dramatic reconstructions, and talks with some of those involved in the case.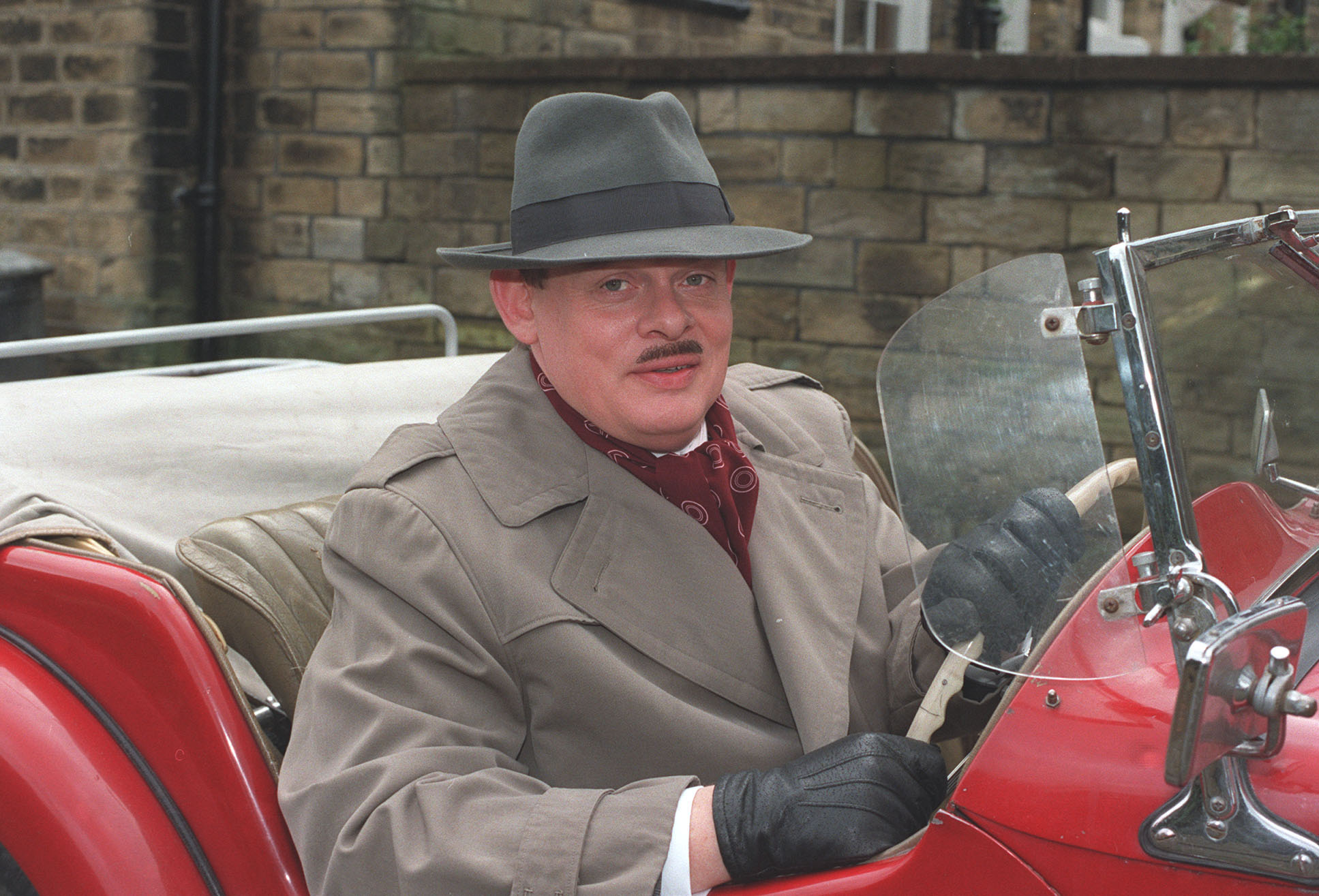 A is for Acid – Though technically a movie, this one sees Martin Clunes playing John George Haigh, the "Acid Bath Murderer" who killed at least 6 people in 1940s England. Also stars Keeley Hawes.
The Man Who Killed Richard III – This documentary presents a theory about a Welshman who may or may not have killed Richard III. (IMDbTV with commercials)
The Detectives – More true crime than mystery, this documentary series follows a special sex crimes unit in the Greater Manchester Police.
The Life & Crimes of William Palmer – Based on a true story, this miniseries tells the story of Victorian doctor and murderer William Palmer.
This is Personal: The Hunt for the Yorkshire Ripper – This short series is a dramatisation of the investigation into the Yorkshire Ripper murders of the 1970s, and the effect it had on the man who led the enquiry.
Scapegoat – This story is the dramatisation of the real story of one of Ireland's most famous unsolved murders, which resulted in an innocent man being found guilty but insane.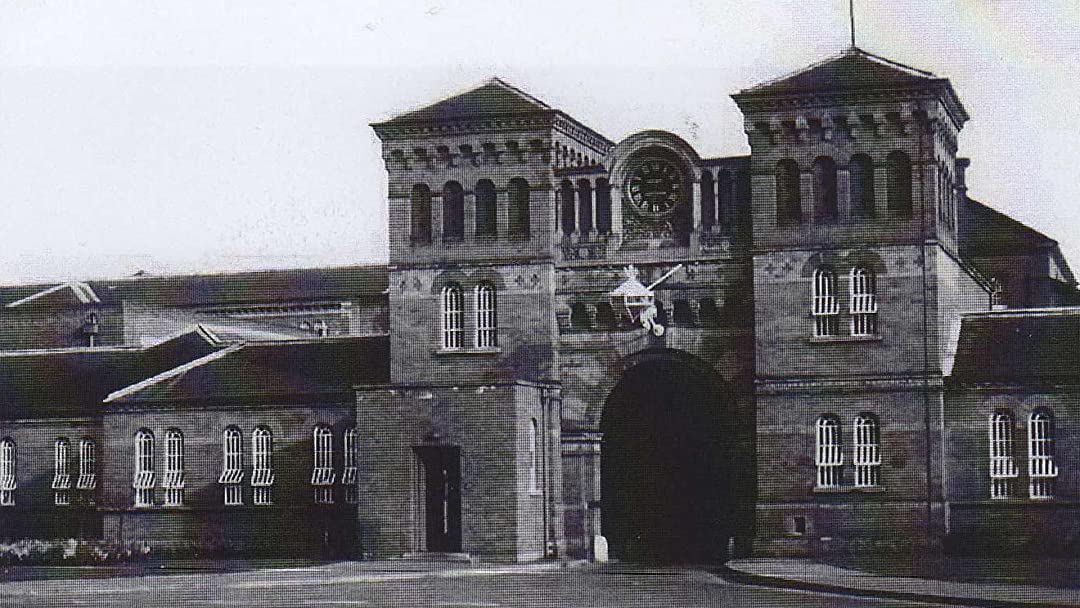 Broadmoor: A History of the Criminally Insane – This documentary sees criminology professor David Wilson using interviews and archives to look back at Britain's most dreadful criminals and the asylum that held them.
Children of Shame – Ireland – In 2014, a mass grave of nearly 800 children was found on the former grounds of a home for single mothers. The discovery opened up a history of shame, where children were hidden away and treated abysmally.
Neighbourhood Blues – This series takes a look at police operations in Avon and Somerset as they deal with typical, day-to-day crimes.
Donal MacIntyre – Ireland – In this series, Donal MacIntyre takes a look at youth crime and what causes it.
Crime & Violence in England – This series takes you into the world of the people who work to combat gangs and street violence in England.
British Gardening TV Shows on Amazon Prime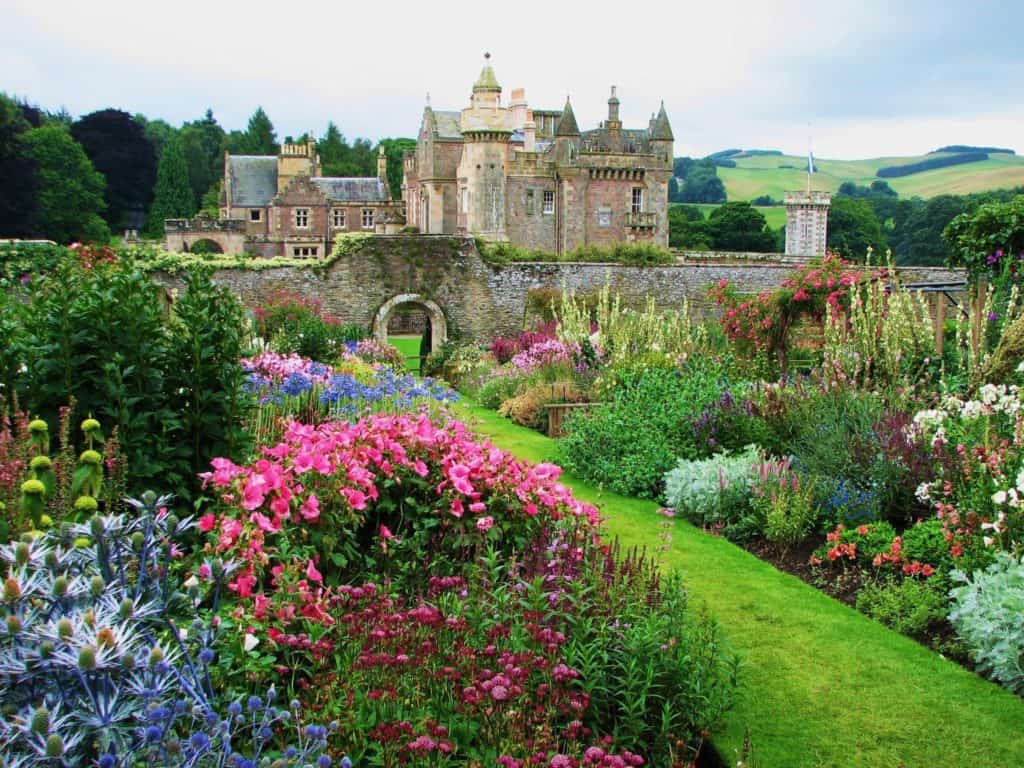 Gardening fans are in luck. We found enough of these to justify their own subcategory within travel and documentaries.
Gardens of the National Trust – Four episodes take you to some of England's finest gardens.
The Great Gardens of England – More eyecandy for English garden lovers.
English Cottage and Country Gardens – This video explores 8 private gardens and offers a bit of advice along with the scenery.
Glorious Gardens from Above – Horticulturist Christine Walkden explores some of Britain's loveliest gardens from a hot air balloon.
Greatest Gardens – Our hosts set out to find the loveliest gardens in Northern Ireland.
Secret Gardens of England – In this program, you'll visit 8 lesser-known but still very beautiful gardens in England.
The Great Gardens of England – Though it has the same name as another entry on this list, this one is actually a series of episodes that each feature gardens in different parts of England.
Get Growing – New Zealand – Hosts Lynda Hallinan and Justin Newcombe encourage viewers to transform their outdoor living spaces.
Through the Garden Gate: A Diary of the English Countryside – This series takes a look at everyday nature in the British countryside.
Nature: What Plants Talk About – Canada – This series takes a look at plant behaviour.
British Travel Shows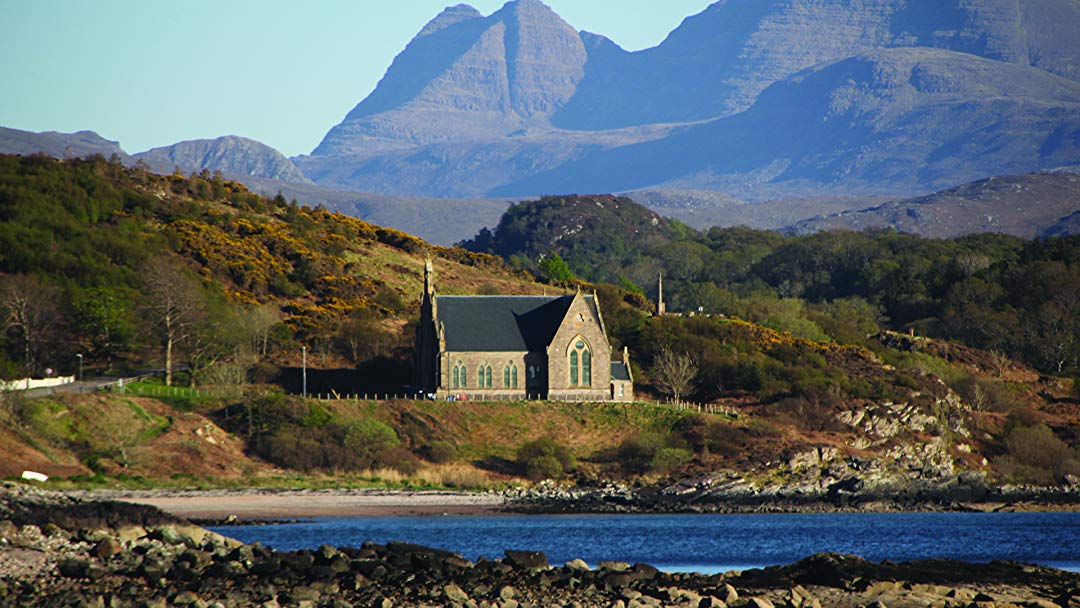 Grand Tours of Scotland's Lochs – Historian Paul Murton takes us on an incredibly scenic journey around some of Scotland's most beautiful lochs.
Grand Tours of the Scottish Islands – Paul Murton guides us around some of Scotland's most beautiful islands.
Smart Travels with Rudy Maxa – Although not exclusively about Great Britain, this series includes episodes in London, the London countryside, Dublin, Ireland's West Coast, Bath, South Wales, Edinburgh, and St. Andrews (not to mention a lot of other lovely cities around the world).
Derek Acorah's Ghost Towns – This paranormal investigation show takes you around England with host Derek Acorah.
Discover England – With 13 episodes on different regions of England, this series is a wonderful way to experience England when you can't actually be there.
Ireland with Ardal O'Hanlon – This three-part series is a quick romp around Ireland with famed comedian Ardal O'Hanlon.
Trolley Dollies – This docu-soap features the lives of a charter flight crew that travels to some of the most popular vacation destinations in the world.
The Real Cornwall – This hour-long documentary takes you around Cornwall.
Flavors of Scotland – 6 great episodes that take you to places often overlooked by other travel shows.
Treyvaud Travels – Paul Treyvaud travels around Ireland over the course of nine half-hour episodes.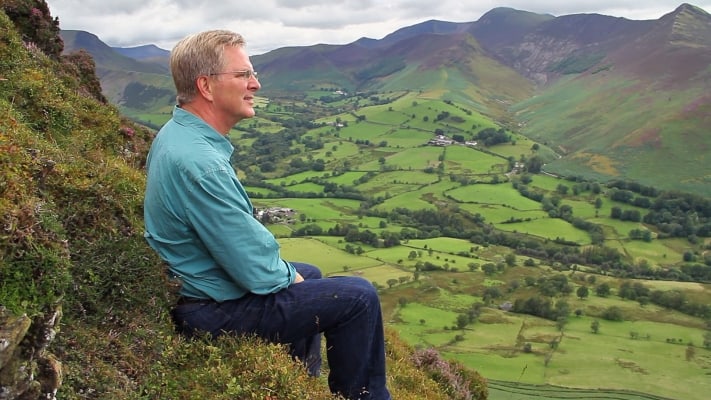 Rick Steves's Europe – Seasons 7 to 10 of this popular series are offered on Amazon. Of interest to Anglophiles will be: 7-8, London, 7-9 Northern England, 9-8 Western England, 9-9 Southeast England, 9-10 Cornwall, 10-1 Heart of England, 10-10 Scotland's Highlands, 10-11 Scotland's Islands, and 10-12 Glasgow.
The Shelbourne Hotel – This Irish reality show (we're counting it because hey, Ireland is in the British Isles) takes us behind the scenes at one of Dublin's poshest hotels.
British Bouncers – This isn't quite a travel show, but if you want to shatter all your posh illusions about Britain, this show about drunken Brits going up against bouncers might be just the thing.
Travel Scotland with James McCreadie – This half-hour special has James McCreadie taking you on a journey through the Trossachs.
Terry Jones' Great Map Mystery – Monty Python star Terry Jones travels around Britain to see if it's still possible to follow the earliest roadmaps of Wales.
Scotland! – It's a bit dated, but this 1 hour and 23 minute program on Scotland still offers beautiful scenery.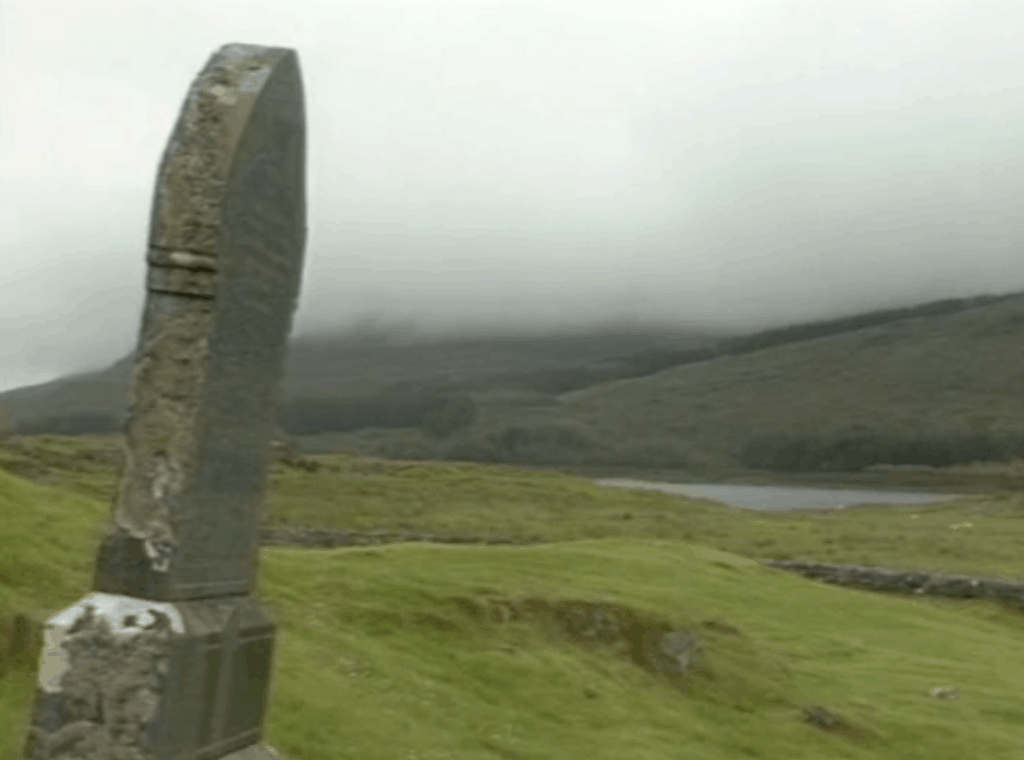 Discover Scotland – Heavy on the history, this series offers four 1-hour episodes that take you around Scotland.
Discover Ireland – Once you've watched Discover England and Discover Scotland, why not check out Discover Ireland? Sadly, there is no Discover Wales or Discover Northern Ireland.
Galway, Ireland: Busy Streets and Irish Music in the Pubs – This series looks around Galway, Ireland.
English Towns & Villages: The Cotswolds – Few parts of England are as immediately recognizable as The Cotswolds. Though dated, this one hour program does an excellent job of showing off the scenery and including local history.
Memories of Scotland – This 48-minute program focuses on the major tourist attractions in Scotland.
Visit Wales with Rachel Hicks – This hour-long travel show explores a variety of locations around Wales.
Europe's Classic Romantic Inns: Scotland – It's short, and the quality is a bit lacking (it's rather old), but it's still an enjoyable 18 minutes.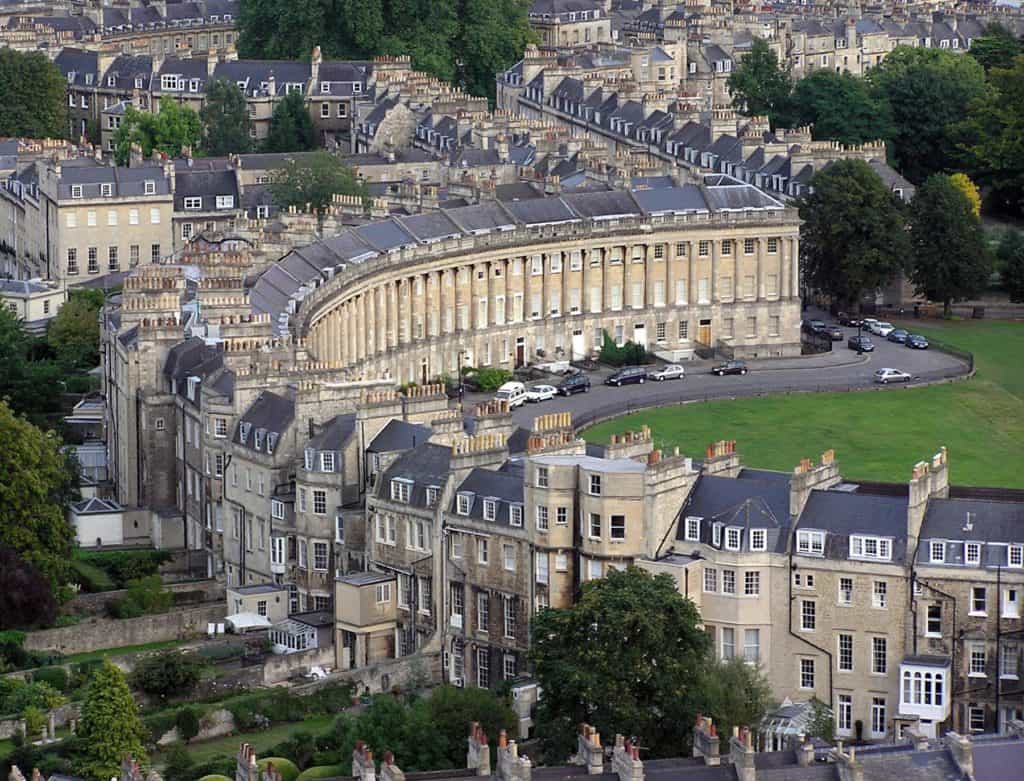 Bath, England – This extremely short 4-part series offers excellent views of Bath, and would be perfect for anyone who is considering including it on an upcoming trip.
The North York Moors: A Land for All Seasons – This one-hour program focuses on the gorgeous landscapes of North York.
Mysterious Places of Scotland and Ireland: Swans of Loch Lomond– No dialogue, just scenery. Enjoy the views.
Warwickshire, Home of Shakespeare – This hour and a half documentary takes you on a lovely tour of the county of Warwickshire.
Wales Land of Song – This hour and a half program features a musical journey through Wales.
On the Ballykissangel Trail – This short documentary discusses the making of Ballykissangel, along with a tour of the area.
Alternate Routes: Edinburgh – This unusual travel piece lets you follow along with young backpackers in Edinburgh.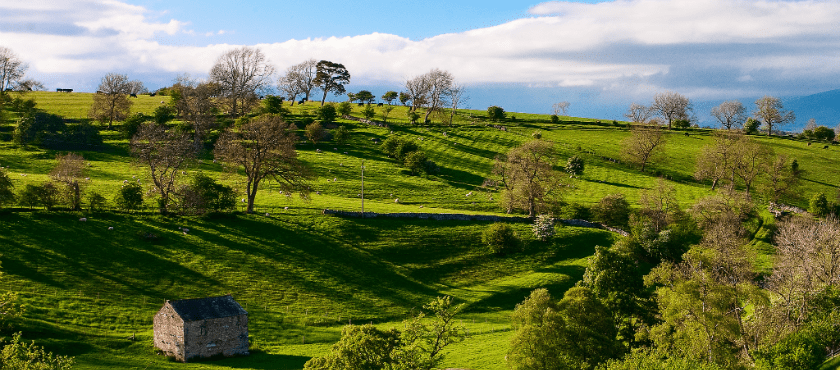 Yorkshire Dales: A Landscape of Longing – Travel around the beautiful Yorkshire countryside in 52 minutes.
London: A Tale of Two Cities – This hour-long documentary looks at the highs and lows London has faced over the years.
The Seasoned Traveler: Scottish Castles – This brief program tours a number of Scottish castles.
It's Great Britain: A Jolly Great Journey Round England, Scotland, and Wales – This program offers a historical tour of many of the great sites of England, Scotland, and Wales.
Undiscovered Wales – Often overlooked, this series takes you on a lovely journey around Wales.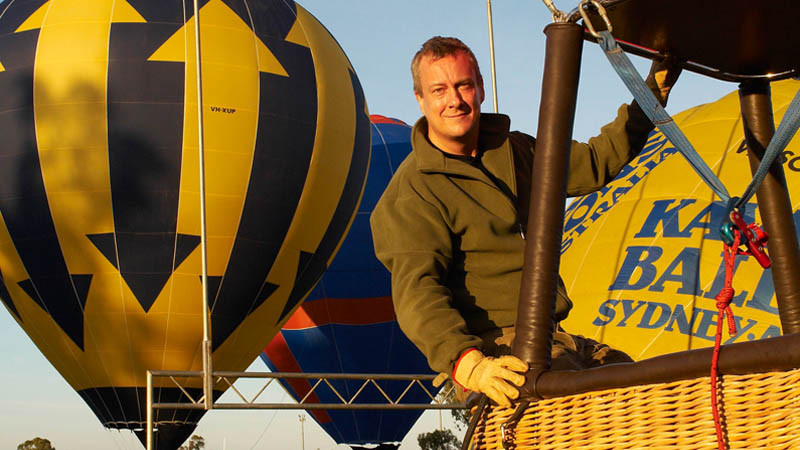 Stephen Tompkinson's Australian Balloon Adventure – Stephen Tompkinson (Ballykissangel, DCI Banks) stars in this three-part travel series checking out Australia by balloon.
Walks Around Britain – Britain is one of the greatest places in the world to go walking, and Amazon Prime lets you enjoy two series of short scenic walks around the countryside.
Walks Around Britain: The Great Glen Way – This 48-minute programme shows rambler Andrew White walking The Great Glen Way from Fort William to Inverness. If you enjoy this one, also check out Footloose in Scotland: The West Highland Way. Together, the two journeys represent a walk all the way from Glasgow to Inverness.
Europe's Classic Romantic Inns: Shakespeare Country – Though the quality is a bit lacking, this is still a lovely way to explore the region from your couch.
Secrets of the Irish Landscape – This series sets out to explore how Ireland came to look as it does.
Over Ireland – This video tour offers a look at some of Ireland's most famous landmarks and landscapes.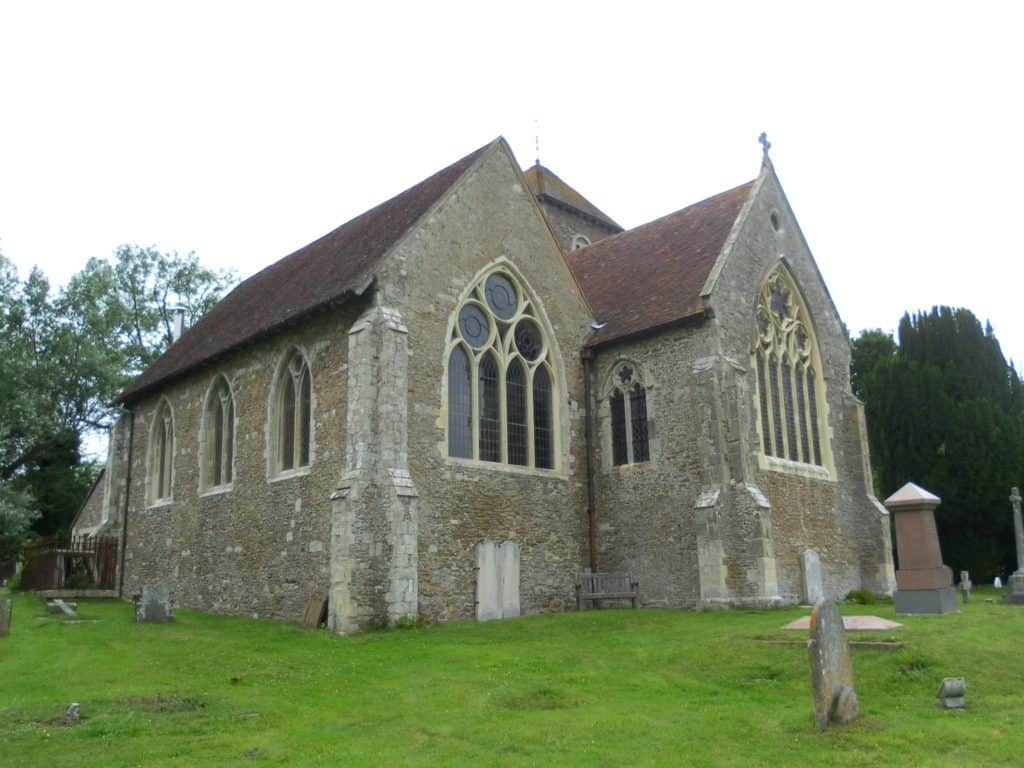 English Towns & Villages: Stratford-Upon-Avon – Though a bit dated, this program offers great scenery and a bit of history.
Brushstrokes: Every Picture Tells a Story – British art critic Waldemar Januszczak dives into the stories behind four works from Gauguin, Van Gogh, Cezanne, and Dobson.
Travelview International English Countryside – This 25-minute program takes you rambling through the British countryside.
Kent and Sussex Visits – This brief program takes you to three historic sites in Kent and Sussex.
Daniel & Majella's B&B Road Trip – This show offers a delightful journey through some of the loveliest B&Bs in Ireland.
The Footloose Series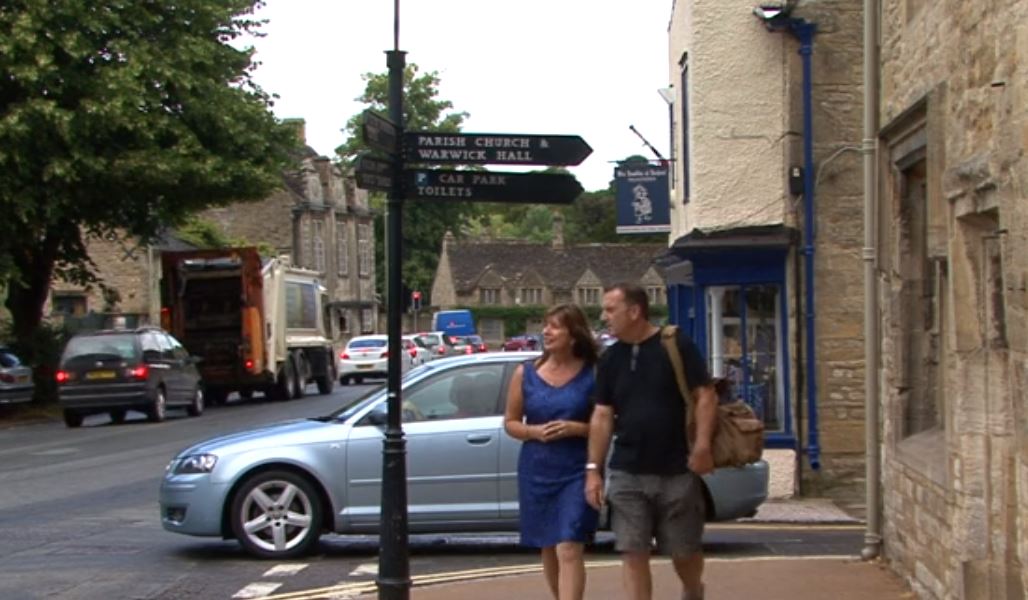 This series of travel videos features a British couple as they travel around Europe. We've only listed the episodes pertaining to the British Isles, but there are others set in mainland Europe if you search for them. They're great because instead of rushing through each bit and showing only the highlights, their videos are long and in-depth.
Footloose in the Cotswolds, Part 1 – UK filmmakers Debra and David Rixon visit Stow, Chipping Camden, Broadway, and the gardens of Kiftsgate and Hidcote.
Footloose in the Cotswolds, Part 2 – UK filmmakers Debra and David Rixon visit Cheltenham, Painswick, Tetbury, and the City of Bath.
Footloose in London: All the Best Sights of our Capital – UK filmmakers Debra and David Rixon offer budget-minded tips for visiting London and viewing its best sites.
Footloose in London: Undiscovered and Unusual – This episode takes a look at some of London's less conventional attractions and sites.
A Classic Tour of Scotland: Footloose Special – UK filmmakers Debra and David Rixon travel Scotland in an Airstream trailer, stopping off to visit locations like the Isle of Skye, Glasgow, Stirling Castle, Edinburgh, and Inverness.
Footloose in Scotland: The West Highland Way – This two hour programme follows David and Debra as they walk the 95-mile West Highland Way from Glasgow to Fort William.
Footloose in Ireland – This nearly two-hour programme sees David and Debra travling both Dublin and the Dingle Way.
British Shows About Narrowboats & Canals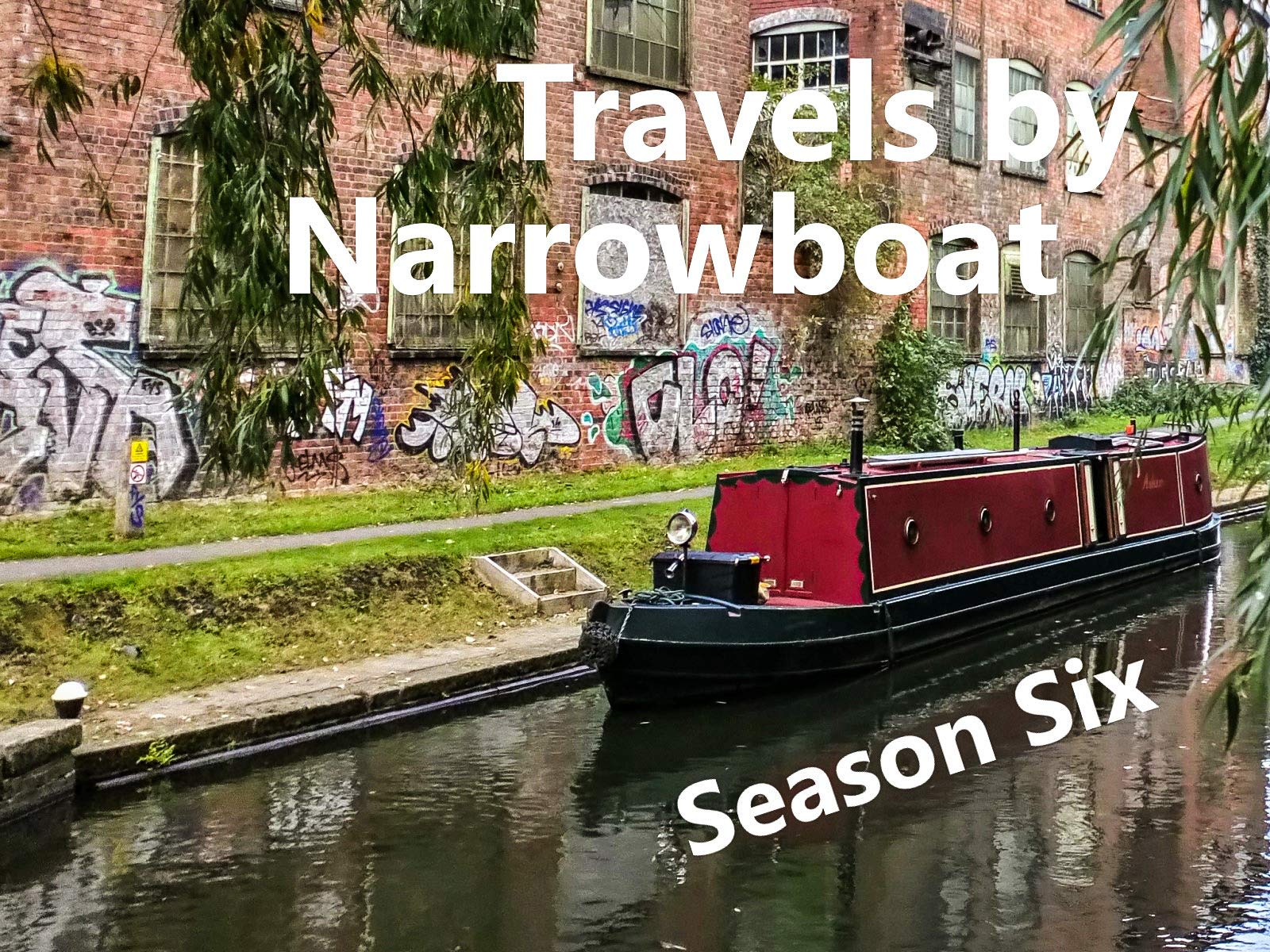 Travels by Narrowboat – Newer than many of the other narrowboating shows on Amazon, this one follows Kevin as he quits his job and embarks on a new life on the canals.
Cruising the Cut – This is another series about a different British man who quit his job to go live on the canals and travel.
British Inland Waterways – If you've ever dreamed of lazily floating along the beautiful canals of England and Scotland, this series will be sure to delight.
Narrowboats – A Novice's Guide – This 2006 programme takes a look at the history of canalboating in the UK and the current rise of canalboating for leisure.
Narrowboats – Working on the Canals – This series looks at the history of working canal boats.
Narrowboats – Holidaying on the Canals – This hour-long programms traces the history of canals from "stinking ditches" in the late 1700s to a modern holidaymakers leisurely paradise.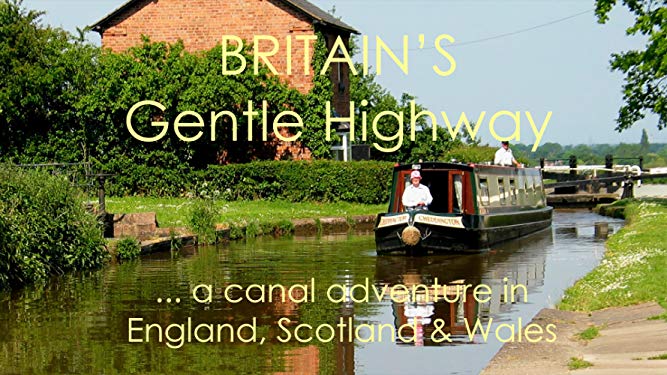 Britain's Gentle Highway – This series follows a canal journey around England, Scotland, and Wales.
Narrowboats – Living on Canals – This programme looks at the lifestyle of those who choose to live on the canals full-time.
Narrowboat Houseboating Through the English Countryside – This instruction-oriented programme shows you what it takes to make the most of your houseboating adventure.
Narrowboats: A Guide to Buying and Owning – If you're interested in the practical aspects of narrowboat ownership, this hour-long documentary should help.
Narrowboats: Narrowboat Tales – This series takes a closer look at life on the water in Great Britain.
British Railway Journeys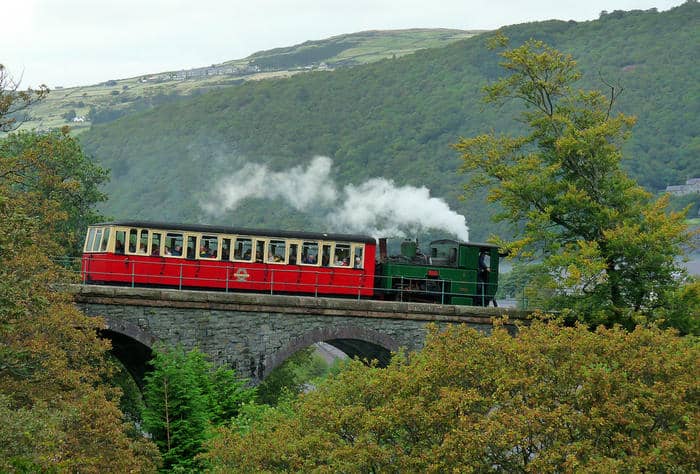 If you've never traveled England, Scotland, and Wales by rail, it's hard to emphasize how important the rails are to British life.
Vintage Steam Trains: Great British Steam – This hour-long feature focuses exclusively on the British steam train and its history.
British Railway Journeys – Each of these episodes is roughly an hour long, and they take you through interesting railway journeys around Britain. There is some commentary, and plenty of scenery around the rails (you're not just looking out a train window). The footage is slightly dated, but they're worth a watch.
Byways of Steam: In the Valleys and the Mountains – The varied terrain within the British Isles presented many challenges for early trains, but it also makes for some gorgeous scenery in this 50 minute feature.
Classic British Steam Engines – This series devotes nearly an hour each to several of Britain's most famous trains.
Best of British Heritage Railways –
How Can I Watch British TV Shows from Amazon Prime on My Television?
If you have a smart TV or a streaming device like a Roku or Fire Stick, you're in luck. On a Roku or Smart TV, just look for the Amazon app (or install it if it's not already there). From there, you can link the device with your Amazon account. With a Fire Stick, the entire device is basically an Amazon app. Just use the search function to find the ones you want and you're set.
If all of this is over your head, check out this article we put together: What's a Roku and How Can it Help You Watch More British TV?
Is There MORE British TV on Amazon?
Yes – through Amazon Channels subscriptions. Check out the full list of Amazon channels (with a special list of those of interest to British TV lovers) here.
You can also check out our list of British TV Shows on Netflix HERE.
Save it to Pinterest!