41 Hilarious British Comedies on Hulu
In some cases, we earn commissions from affiliate links in our posts.
Last Updated on March 8, 2022 by Stefanie Hutson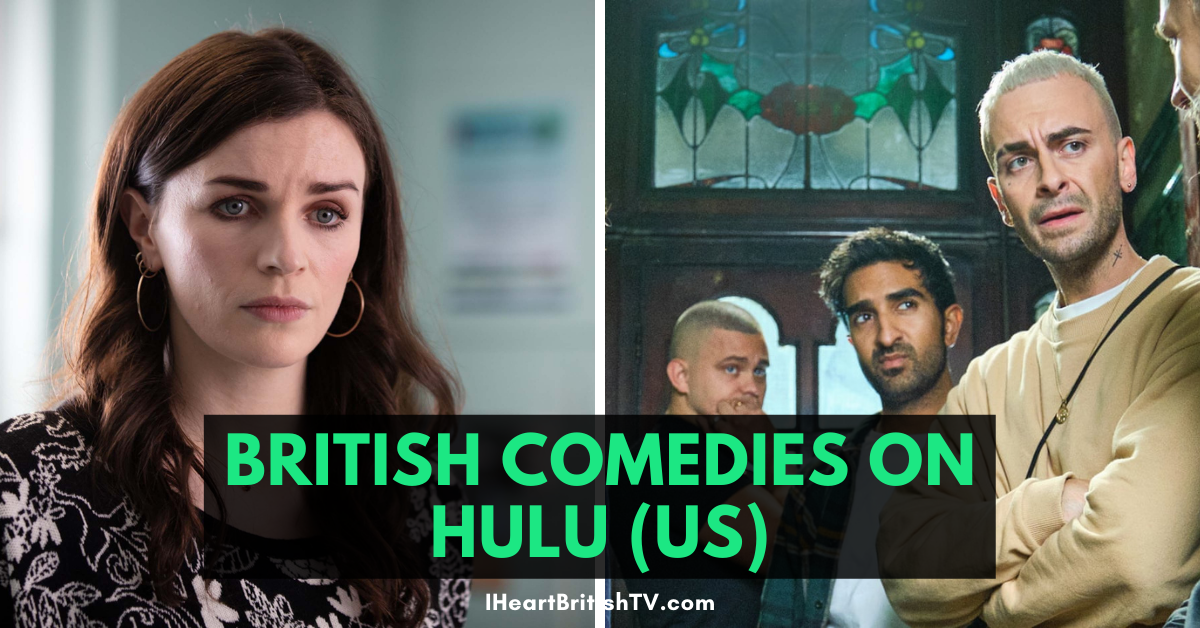 When it comes to watching British TV in the US, our top recommendations are generally Acorn TV and BritBox, follows by PBS Masterpiece (if you like mysteries and period dramas) or BBC Select (if you like documentary and lifestyle programming).
Still, Hulu has been quietly building up a solid library of British TV shows, and they're particularly strong in the British comedy department. Curious about which British comedies are available on Hulu? Below, we take a look at what's on offer as of March 2022.
Not enough British comedies for you? Check out:
41 Hilarious (Mostly) British Comedies on Hulu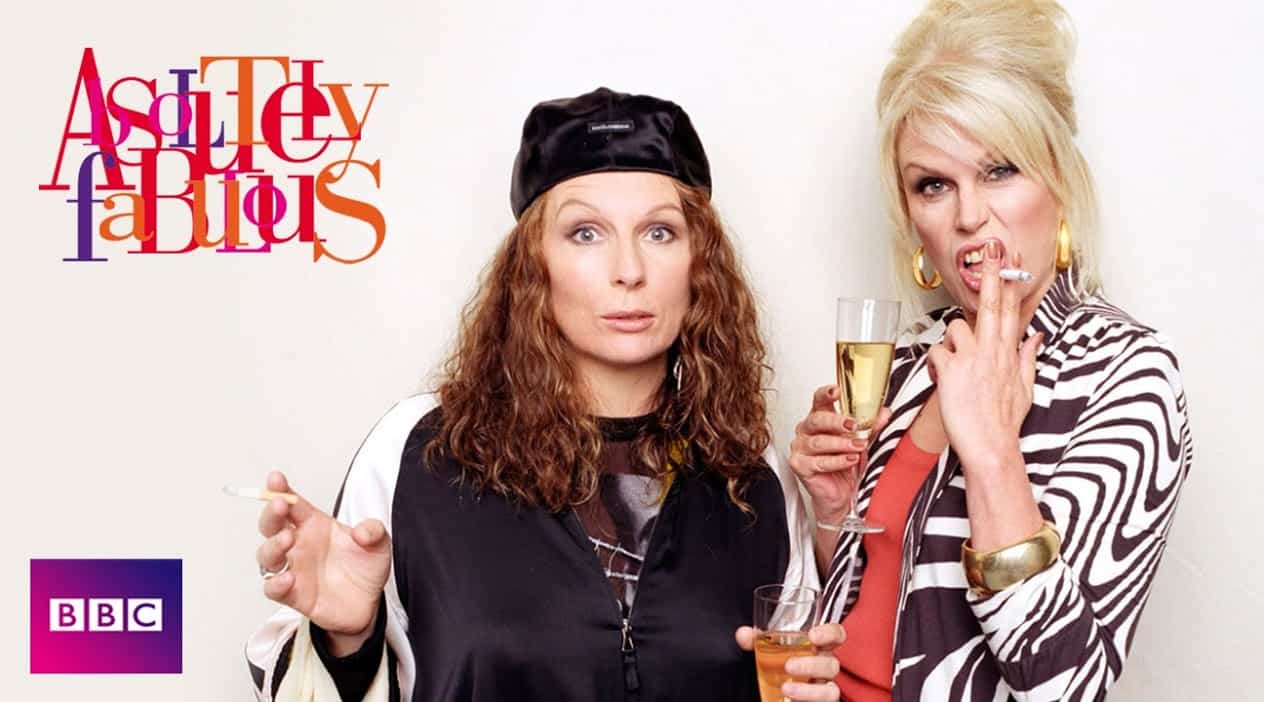 Absolutely Fabulous – 1992 to 2012 – In this groundbreaking British comedy classic, two wild women do everything but act their age. The series was based on a sketch comedy called "Modern Mother and Daughter" by Dawn French (Vicar of Dibley) and Jennifer Saunders (Edina Monsoon in Absolutely Fabulous). Joanna Lumley stars alongside Saunders as Patsy Stone, and Julia Sawalha plays Edina's daughter Saffron.
The Aliens – 2016 – After aliens crash-land in the Irish Sea, they're allowed onto British soil but forced to live in a ghetto called Troy. Border guard Lewis helps to maintain the separation, but it becomes a tough position to hold when he learns he's half-alien.
Blackadder – 1983 to 1989 – Rowan Atkinson stars as antihero Edmund Blackadder, accompanied by Sir Tony Robinson as his sidekick Baldrick. Each series of this quirky comedy is set in a different period within British history, and Edmund carries different titles throughout. The "essence" of each character remains largely the same in each series, though.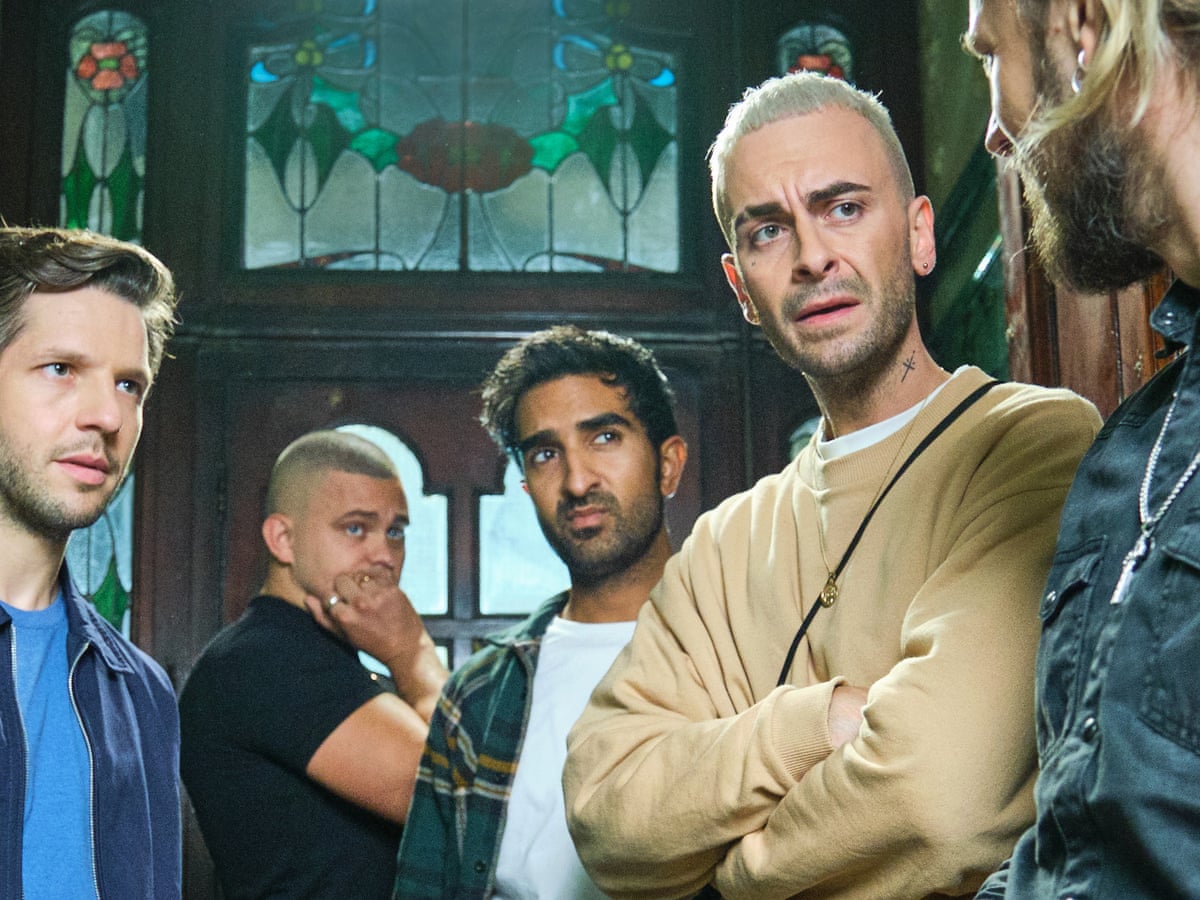 Brassic – 2019 to present – This working-class comedy follows a young man named Vinnie (Joe Gilgun) and his occasionally criminal friends as they go about their lives in the northern English town of Hawley. It's a lively, rough-around-the-edges comedy about desperate small-town life and the ever-present question of whether there might be something better elsewhere. Brassic gets its name from Cockney rhyming slang. It's a shortening of "boracic lint", slang for "skint".
Breeders – 2020 to present – Martin Freeman (Sherlock) and Daisy Haggard (Black Mirror) star in this sitcom about modern parenting and the inevitable discovery that you're not quite the person you thought you were before you had kids. Freeman was quoted saying it explores "some of the less-discussed truths and challenges of being a parent."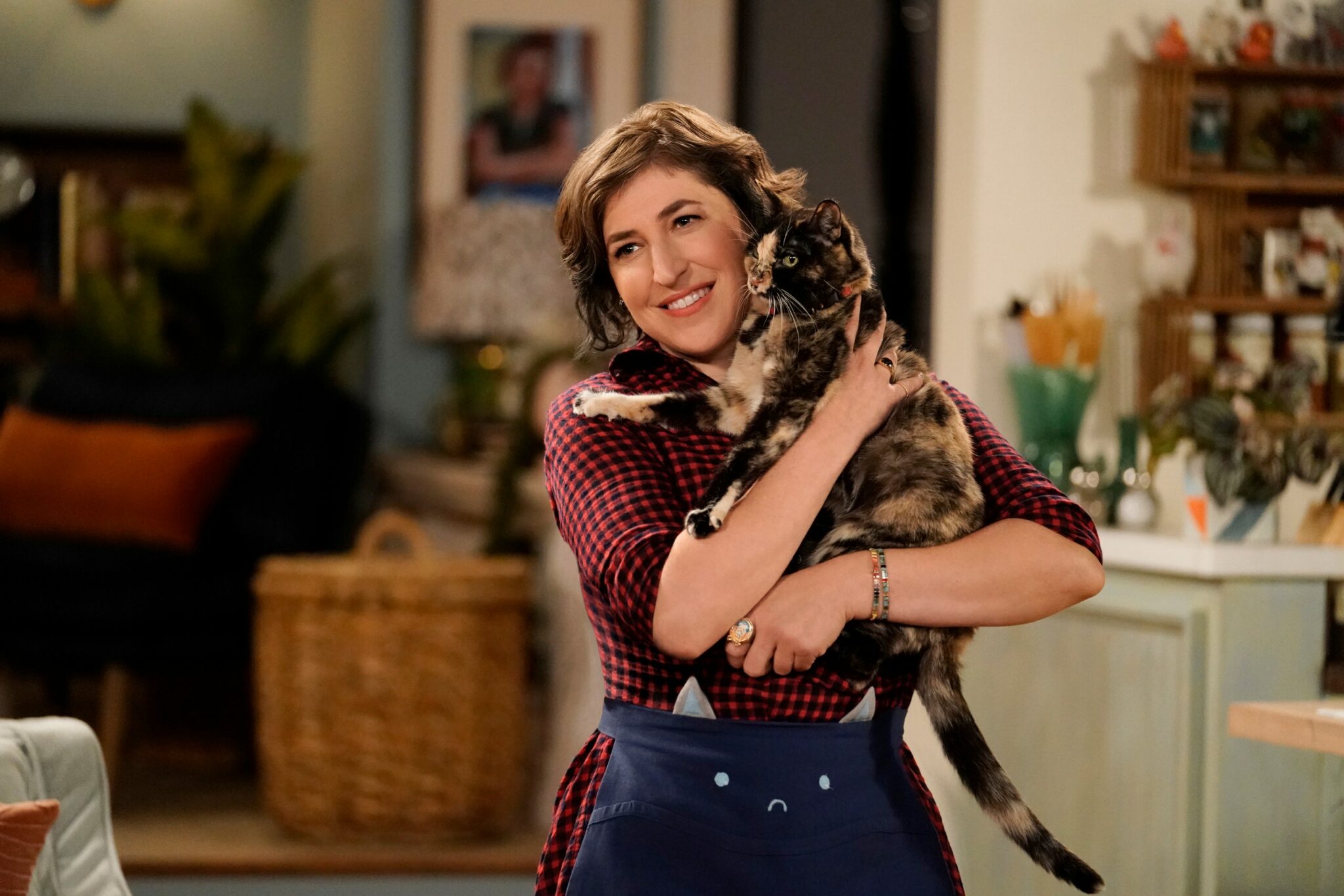 Call Me Kat – United States – 2021 – Though not British, this one's based on British sitcom classic Miranda. It's a VERY loose adaptation that sees Mayim Bialik (Blossom, The Big Bang Theory) playing the single owner of a cat cafe.
Coupling – 2000 to 2004 – Six young adults in London navigate work, love, and the transition into responsible adulthood. Many have called this "the British Friends".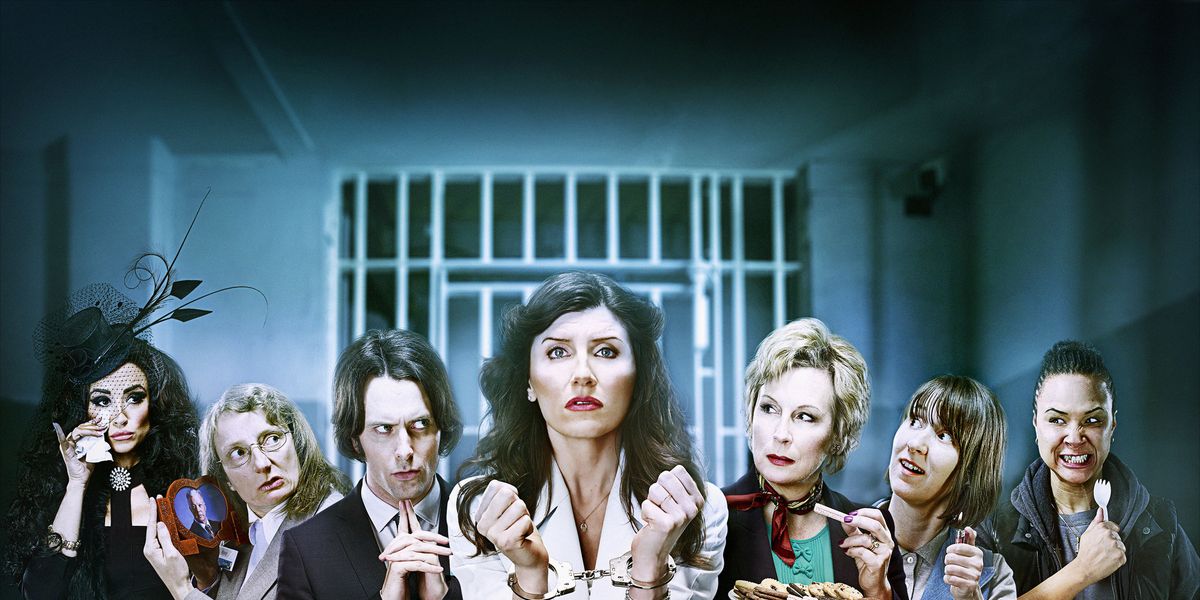 Dead Boss – 2012 – Helen Stephens has been wrongly convicted of killing her boss, and while she hopes she'll be cleared soon, everyone she knows seems to want her in prison.
Dirk Gently's Holistic Detective Agency – United States – 2016 to 2017 – While this reinterpretation of the famous Douglas Adams detective is technically an American production, it's based on the work of a British author, so we'll include it. In this one, a holistic detective investigates cases involving the supernatural.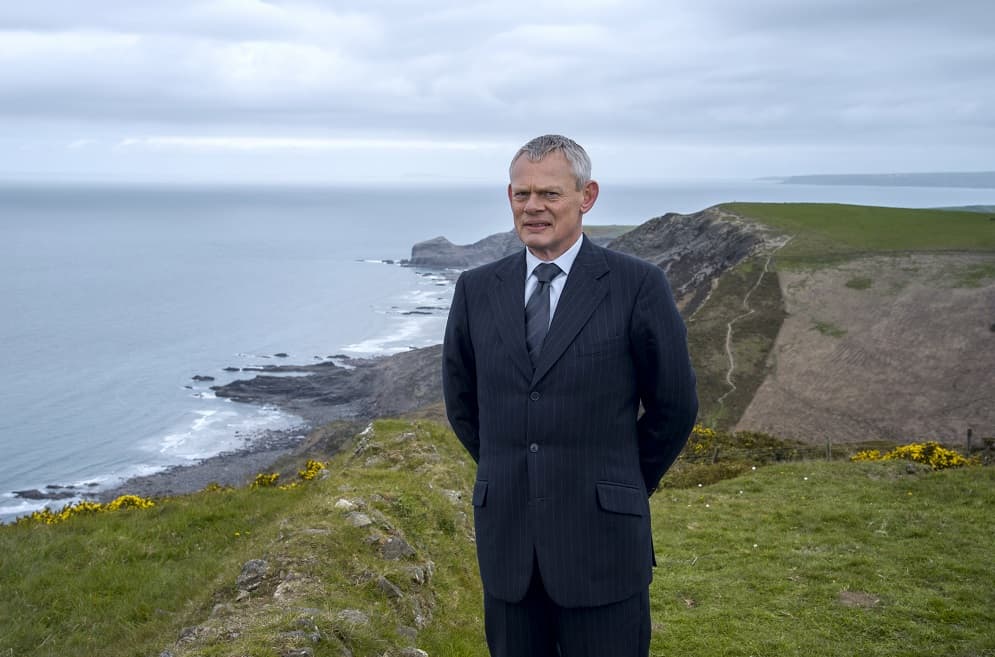 Doc Martin – 2004 to present – Martin Clunes (Men Behaving Badly) stars in this comedy about a brilliant but grumpy London surgeon who suddenly develops a fear of blood. He leaves his high-flying career and takes a post in a Cornish fishing village where he spent holidays as a child with his Aunt Joan. His bad attitude and lack of social skills makes it a challenge to adapt to his new life.
Dream Corp LLC – 2016 to present – Though this animated series is not strictly British, Brit Stephen Merchant plays a lead role as T.E.R.R.Y., and the series includes guest appearances from Liam Neeson, Toby Kebbell, and Rupert Friend. It's a workplace comedy that takes place in a dilapidated dream therapy centre in a strip mall. Patients come to have their dreams recorded, studied, and occasionally, adjusted. Darren Boyd (The Salisbury Poisonings) stars.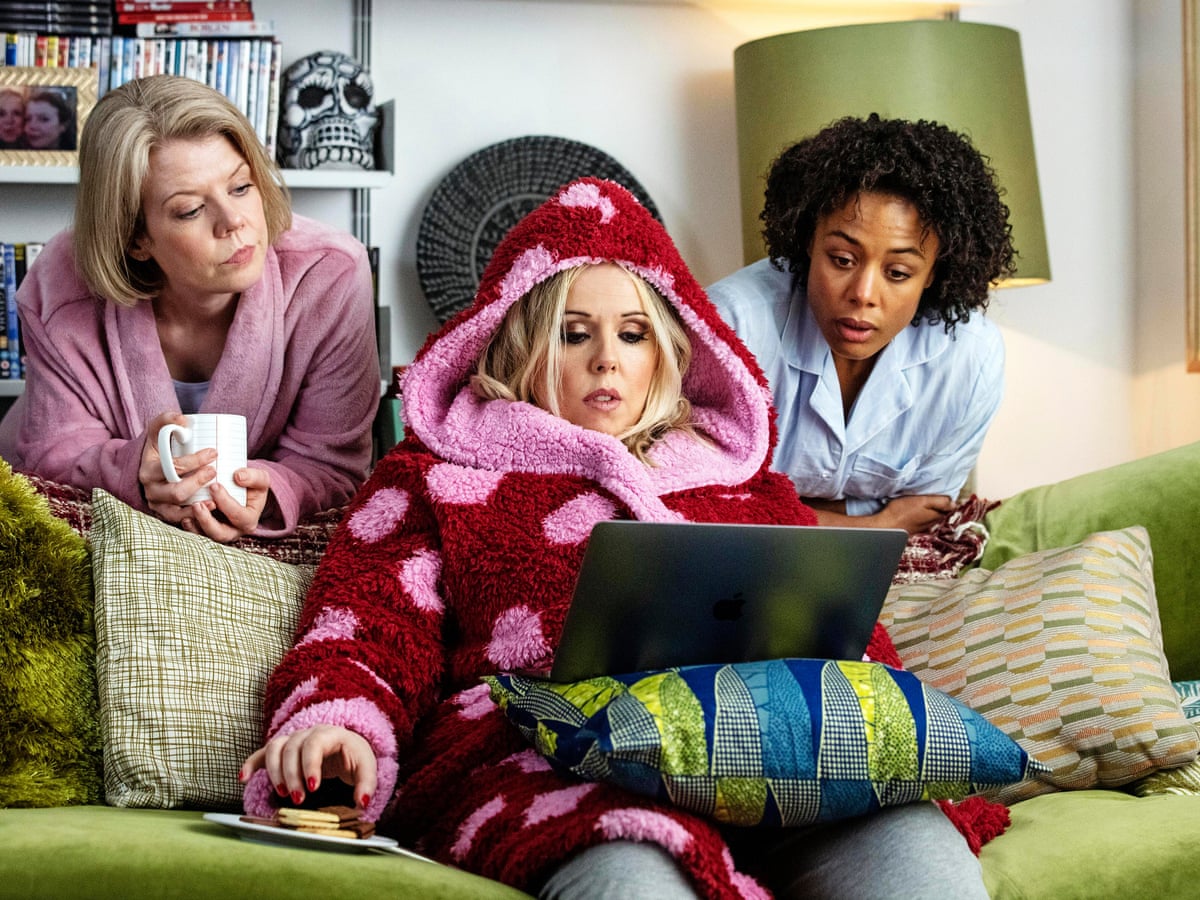 Gameface – 2014 to 2019 – A young woman navigates her 30s with the help of her friends, a questionable life coach, and her eternally patient driving instructor.
Getting On – 2009 to 2012 – This dark comedy follows the staff and residents in a geriatric ward.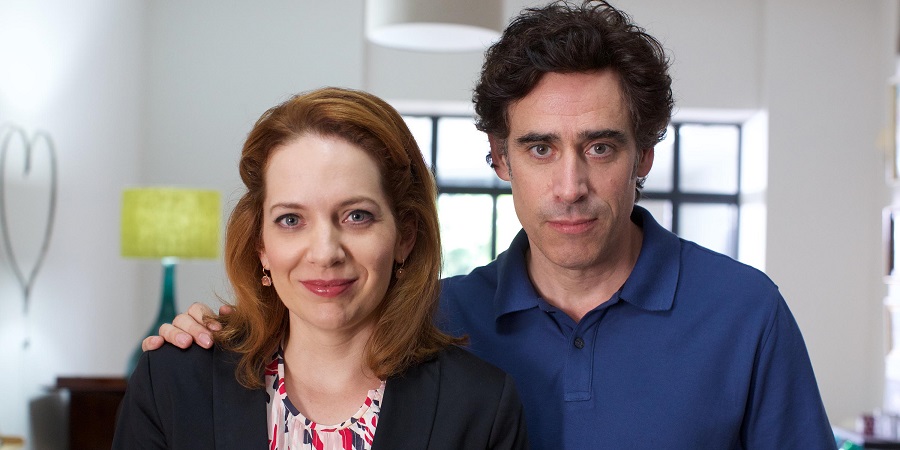 Hang-Ups – 2018 – Stephen Mangan (Dirk Gently) stars as a therapist whose practice has collapsed, leaving him to conduct therapy sessions via webcam. Katherine Parkinson (The IT Crowd) also stars.
The Hitchhiker's Guide to the Galaxy – 1981 – Arthur Dent is one of the last surviving members of the human race. Still in his dressing gown, he's dragged through an intergalactic portal and sent on an adventure through the universe. The series is based on Douglas Adams' novel of the same name, and he also wrote the TV adaptation.
Horrible Histories – 2009 to present – While designed for children, this amusing educational program is every bit as entertaining for adults. The sketches cover different parts of history, but always with a dramatic or funny take on the event.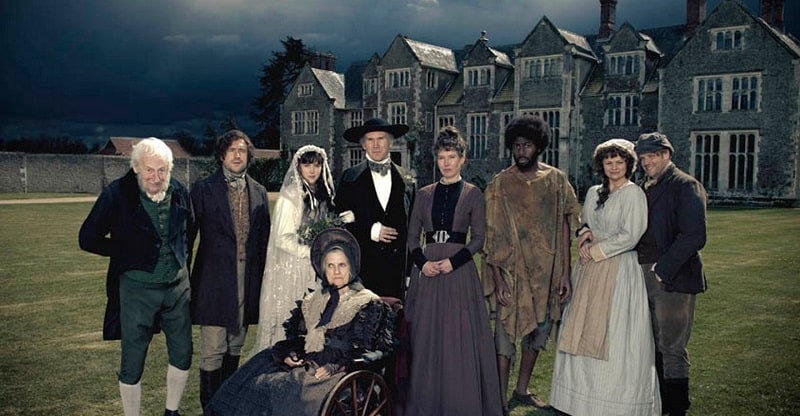 Hunderby – 2012 to 2015 – Julia Davis stars in this dark period comedy about a woman who washes ashore after a shipwreck off the English coast.
In My Skin – 2018 – This coming-of-age series follows 16-year-old Welsh teenager Bethan as she deals with growing up, her mother's mental illness, and her own questions about sexuality.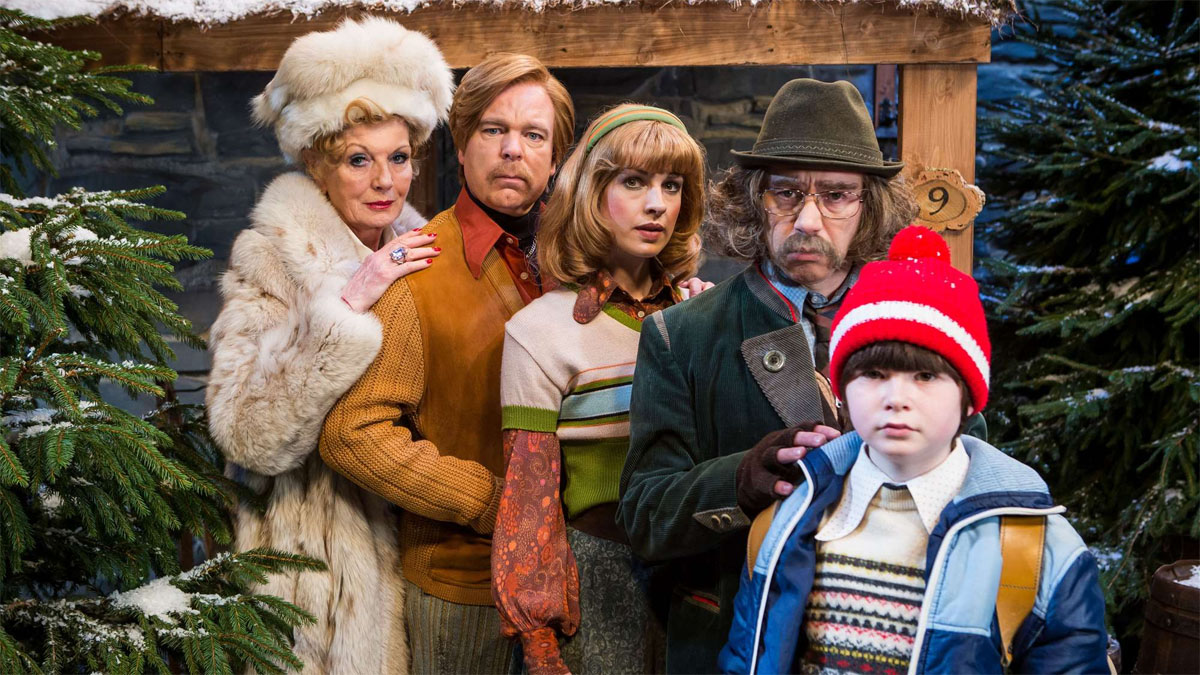 Inside No. 9 – 2014 to 2020 – Dark humor, crime, drama, and horror are showcased in this anthology series. Every episode incorporates the number nine in some way, so keep an eye out as you watch.
The Kennedys – 2015 – Katherine Parkinson (The IT Crowd) stars in this comedy about a family moving from a housing estate to a home, eager to move up the social ladder.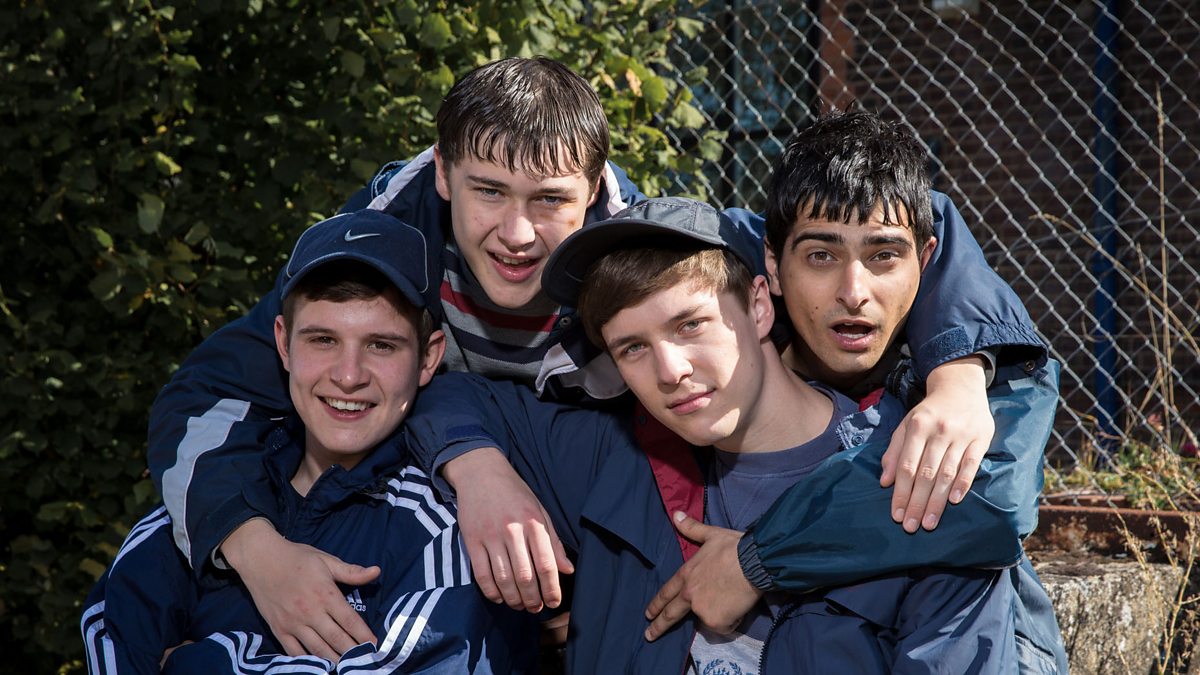 Ladhood – 2019 to present – This coming-of-age sitcom takes a look at mischief and modern masculinity.
Maxxx – 2020 – Maxx is a has-been boy band star working on a comeback, but between the distractions in his life and his massive ego, he'll have some challenges.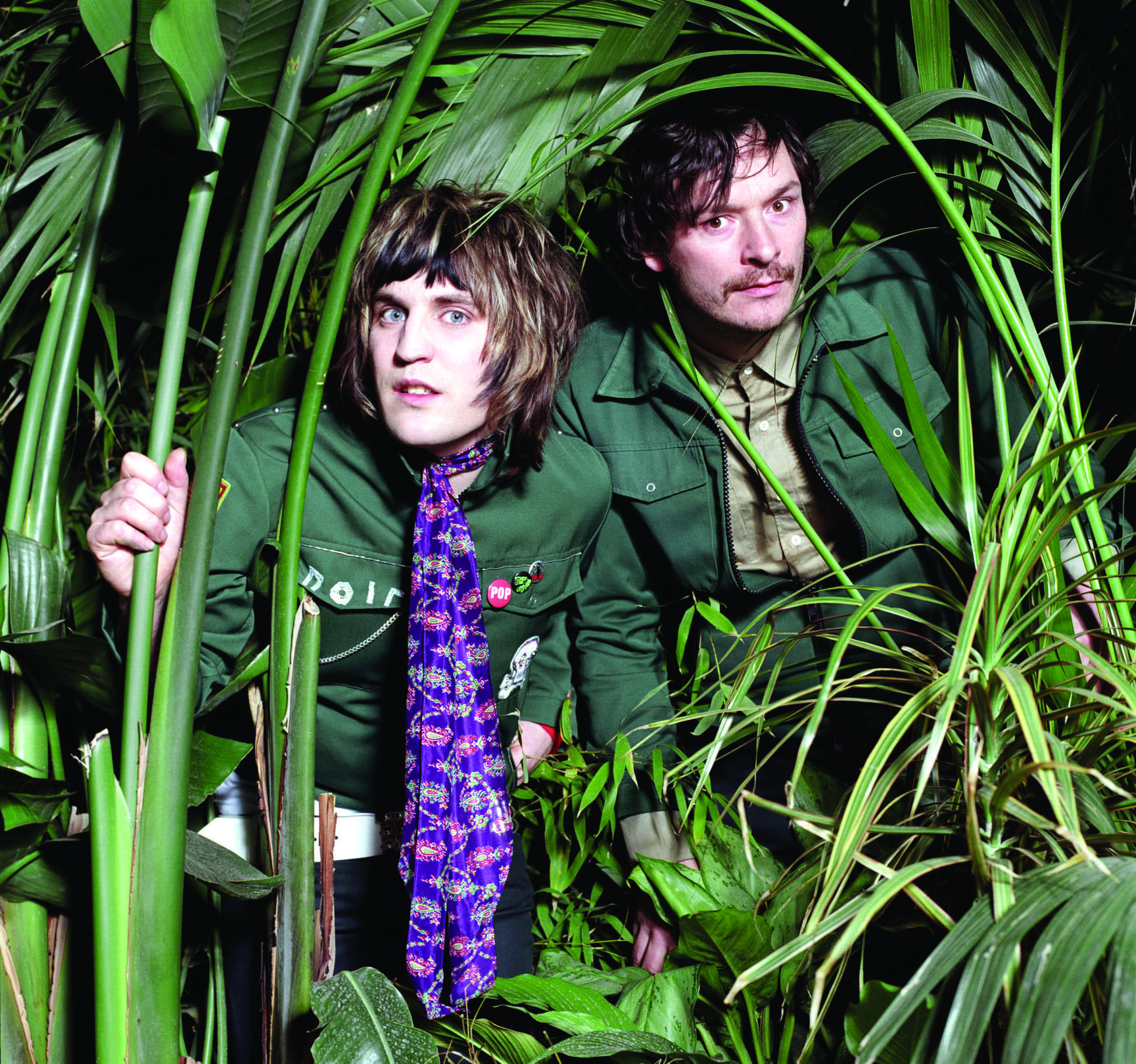 The Mighty Boosh – 2003 to 2007 – Two young musicians work for a madman at a zoo.
Misfits – 2009 to 2013 – A group of young offenders develops superpowers when they're struck by lightning.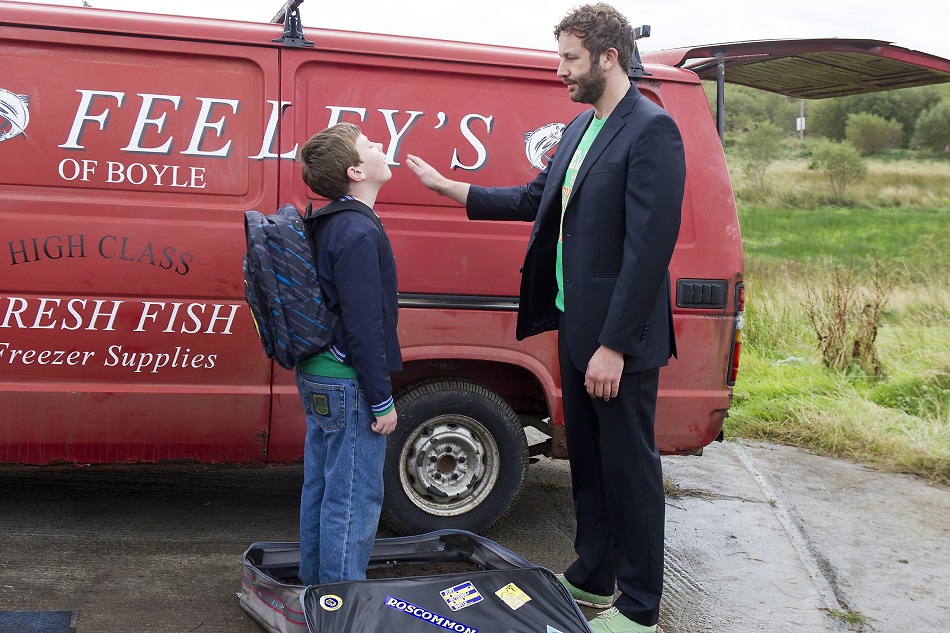 Moone Boy – Ireland – 2012 to 2014 – A young boy copes with life in a small Irish town, thanks to his imaginary friend.
Mr. Bean – 1992 to 1995 – Bumbling Mr. Bean rarely speaks and has some very peculiar ways of doing things, but it usually works out for him. Rowan Atkinson (Maigret) stars as the iconic British character.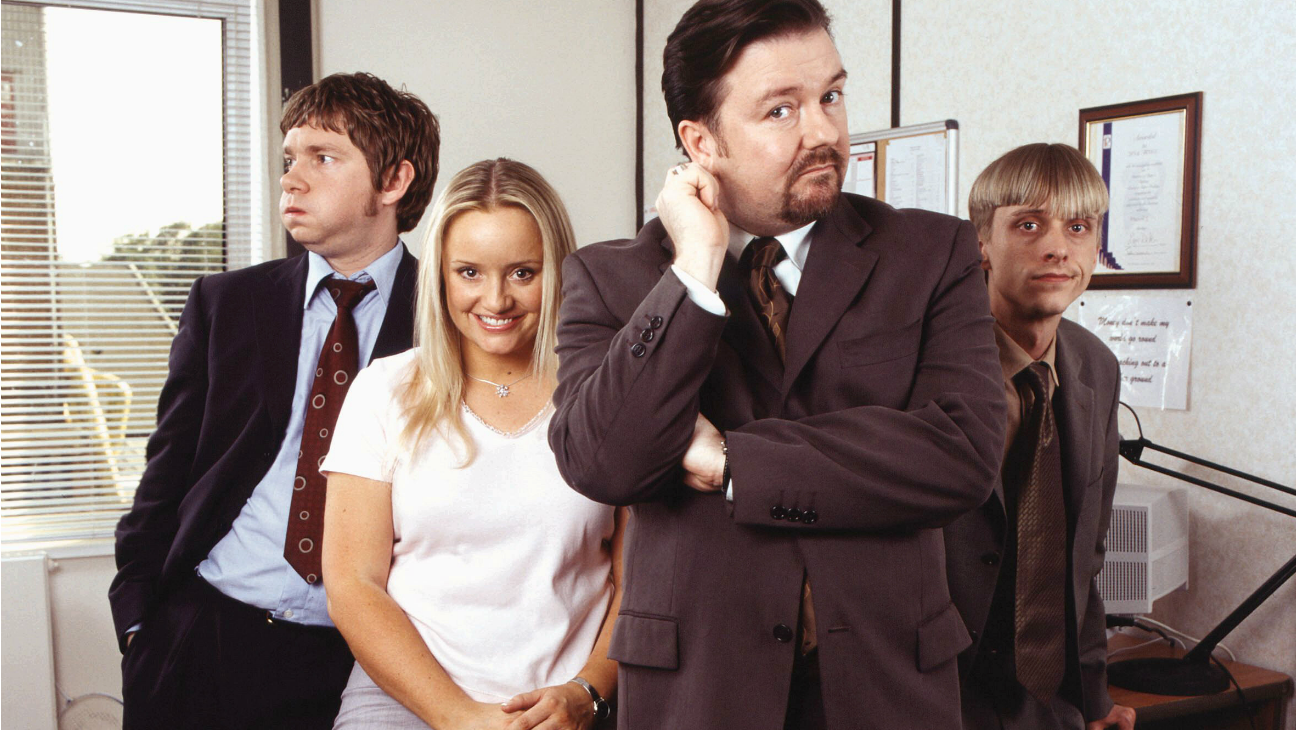 The Office – 2001 to 2003 – Before there was Michael Scott in the US, there was David Brent in Slough, England. Written by Ricky Gervais (After Life) and Stephen Merchant (Hello Ladies), this mockumentary-style programme takes place in the office of the fictional Wernham Hogg paper company. Mackenzie Crook (Detectorists) and Martin Freeman (Sherlock) are also among the stars.
RELATED: 20 Hilarious British Workplace Comedies
Offspring – Australia – 2010 to 2017 – Set in Melbourne, this series follows thirty-something obstetrician Nina and her circle of friends and family.
The Other Guy – Australia – 2017 to 2019 – This Australian sitcom follows a radio host who suddenly finds himself single for the first time in many years after his girlfriend cheats on him.
Packed to the Rafters – Australia – 2008 to 2013 – This family dramedy follows the Rafter family as they cope with the challenges of modern work, love, and family life.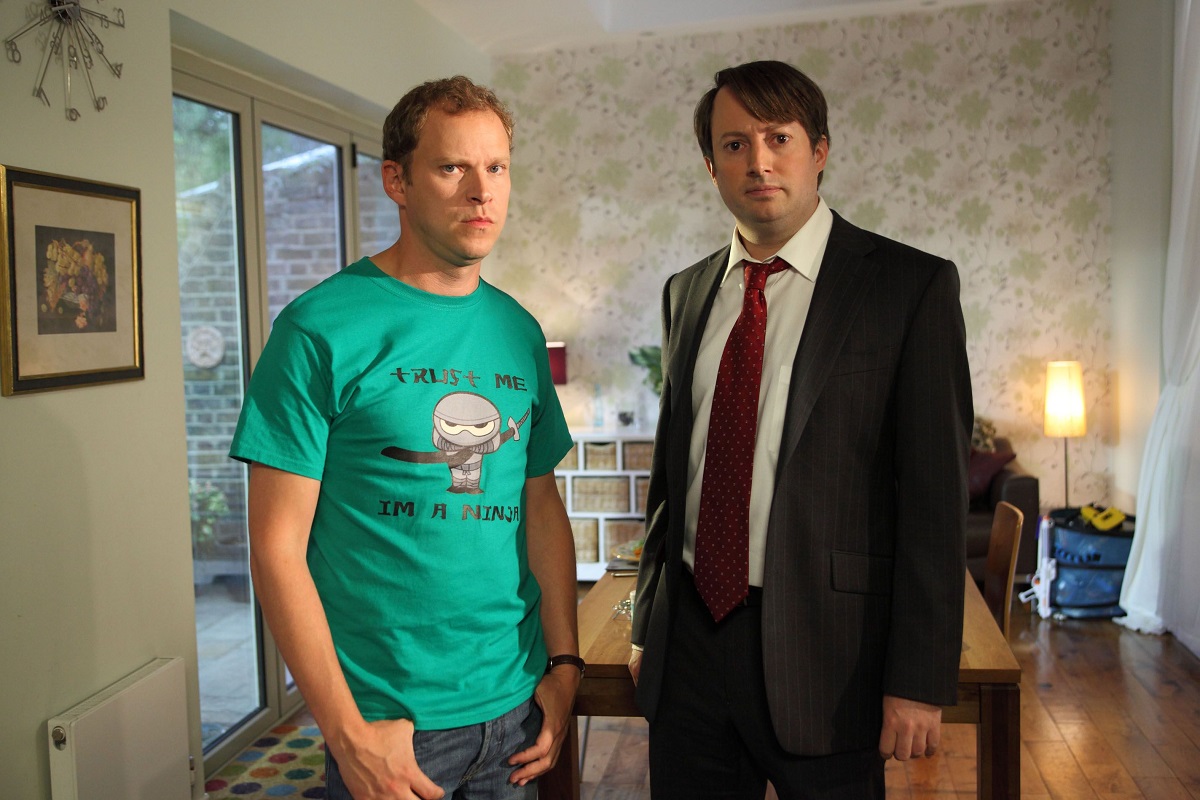 Peep Show – 2003 to 2015 – Two dysfunctional and very different friends share a flat in London and attempt (rather poorly) to grow up.
Please Like Me – Australia – 2013 to 2016 – This dramedy follows a twentysomething man who's been dumped by his girlfriend, only to realise he might be gay. At the same time, he's dealing with a mentally ill mother who has attempted suicide.
Shameless – 2004 to 2013 – Before he created No Offence, Paul Abbott created Shameless – the story of a rough-around-the-edges family living in a Manchester housing estate. This one contains some strong language and sexual content, so it's not for everyone.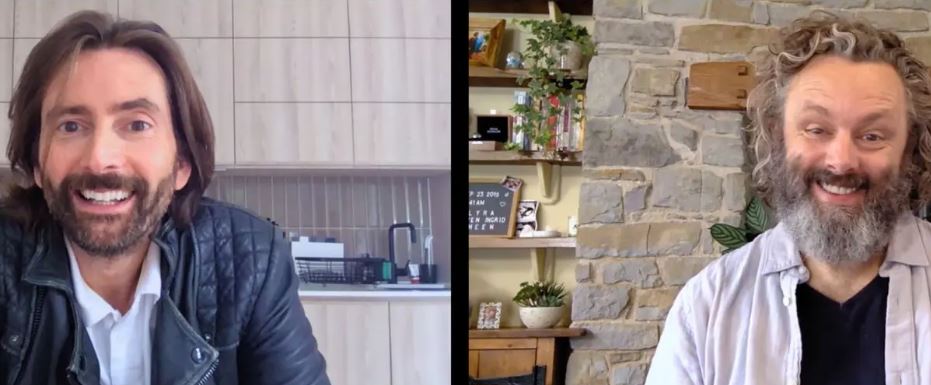 Staged – 2020 – This comedy series, set during the COVID-19 pandemic, was filmed using video-conferencing technology. David Tennant (Doctor Who) and Michael Sheen (Frost/Nixon) play fictionalized versions of themselves attempting to rehearse Luigi Pirandello's play, Six Characters in Search of an Author, during the lockdown.
RELATED: David Tennant Moves & TV Shows
The Thick of It – 2005 to 2012 – This political satire takes place among the team at the Department of Social Affairs and Citizenship, where everything seems to be one giant farce.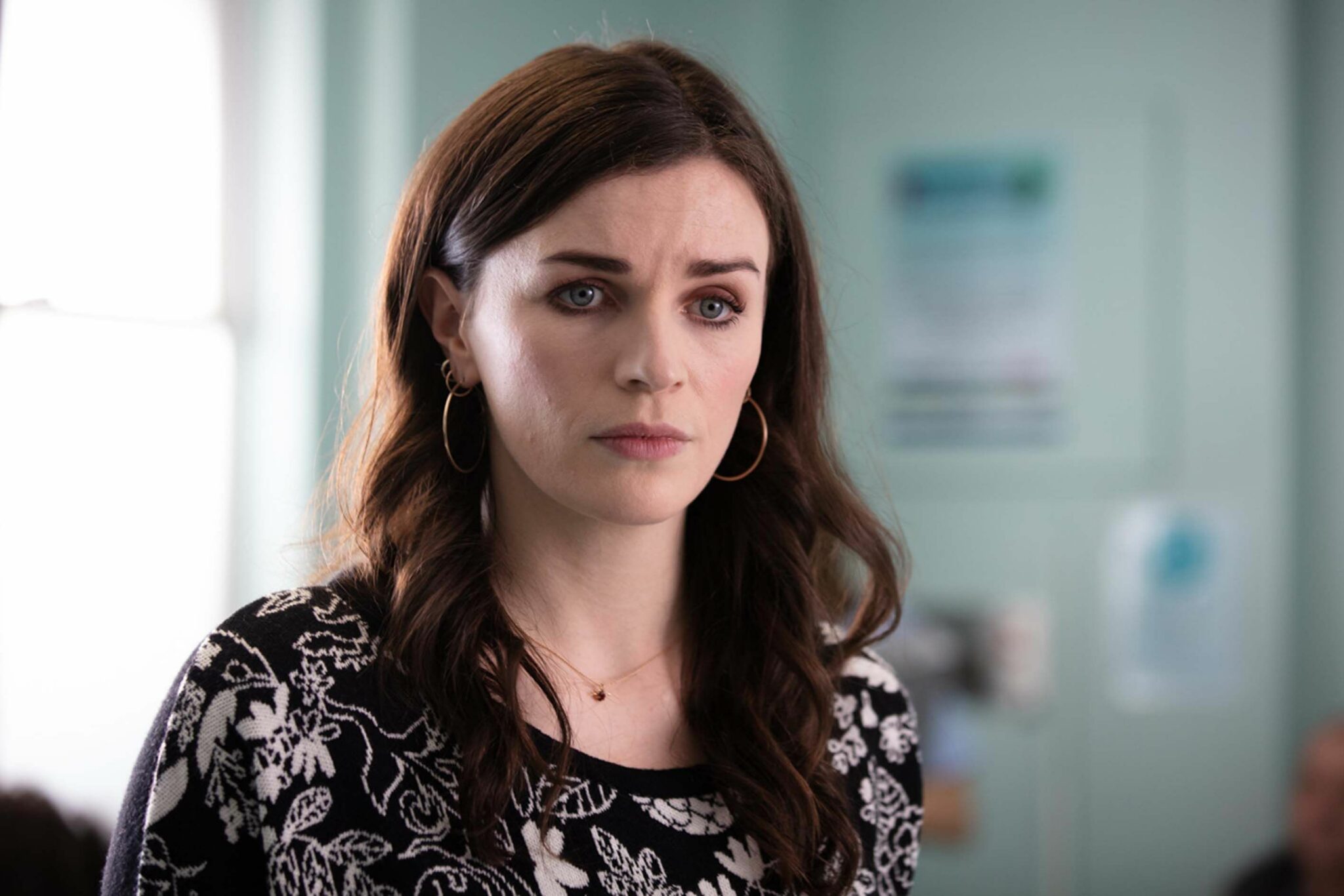 This Way Up – 2019 – Aisling Bea (Trollied, Finding Joy) stars as Aine, a single Irish Catholic woman who has a nervous breakdown while living in London and teaching English as a second language. Sharon Horgan (Catastophe) co-produces and co-stars as Shona, her older sister.
Uncle – 2014 to 2017 – Nick Helm stars as Andy, a 30-something slacker who's left to care for his nephew in spite of the fact that he's utterly unsuited to the task.
Wasted – 2016 – In the fictional West Country village of Neston Berry, young slackers spend their days getting drunk and smoking marijuana at "Stoned Henge", a souvenir shop and tattoo parlour.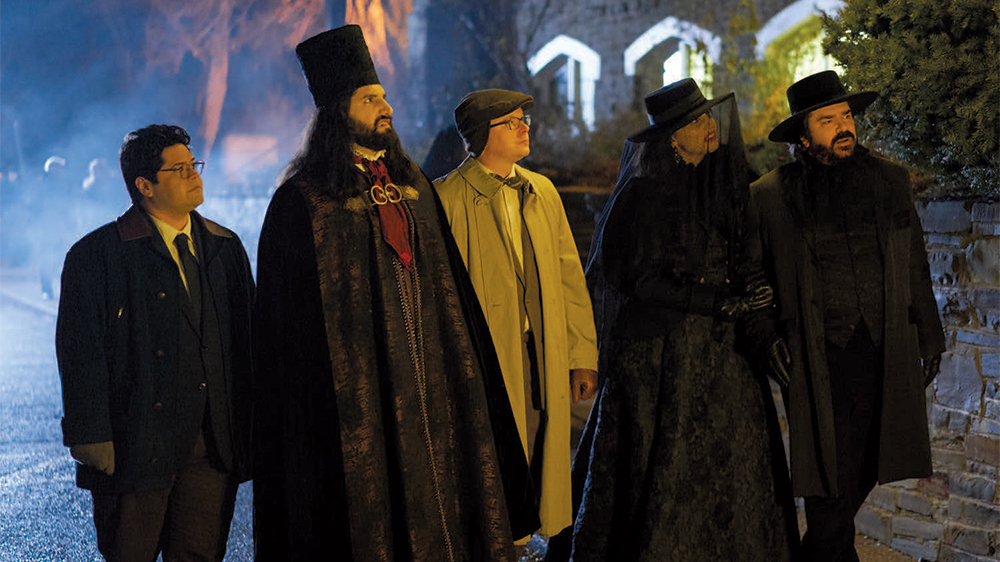 What We Do in the Shadows – United States – 2019 to present – Matt Berry (The IT Crowd) stars in this comedy about a group of centuries-old vampires who've been living in New York City for the last couple hundred years. Season 3 premiered in September 2021.
Whose Line Is It Anyway? – 1988 to 1999 – While the US has since made its own version, this is the original Whose Line, the show where four performers create characters, songs, and scenes on the spot based on prompts they receive from the host or audience.
RELATED: 11 Great British Comedy Panel & Game Shows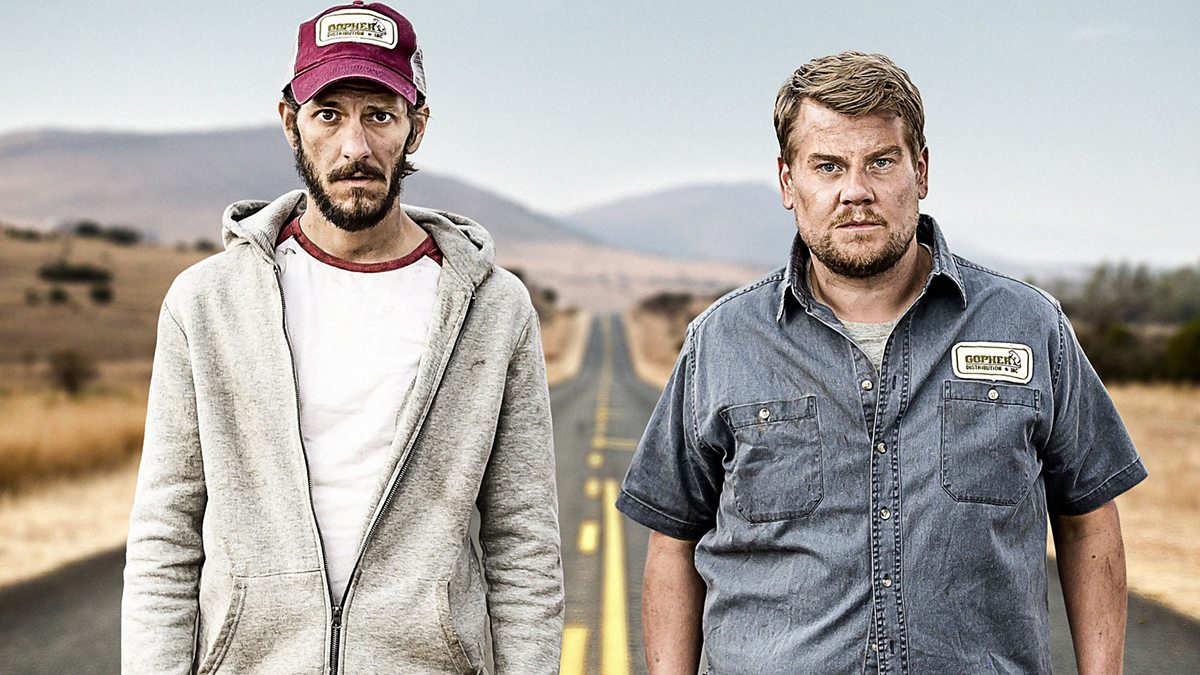 The Wrong Mans – 2013 to 2014 – After a council worker answers a ringing phone at the site of a crash, he and an acquaintance in the same building become entangled in a web of crime and corruption. James Corden (Gavin & Stacey) and Mathew Baynton (Horrible Histories) star.
Zomboat! – 2019 – This apocalypse comedy sees zombies unleashed in Birmingham, England. Two sisters join up with a couple of guys and flee by narrowboat. For those not familiar with narrowboats and British canals, it's worth noting that canal speed limits are generally 3-4 mph, and the boats themselves can't go much faster unless there's a strong current pushing them along.
How to Watch These British Comedies on Hulu
If you like modern British comedies, there's plenty to enjoy at Hulu – perhaps not enough to justify keeping the subscription all the time (if you only watch British TV), but definitely as an "every now and then" kind of thing.
Curious about how to get started? It's simple – you can sign up for a trial of Hulu HERE and be watching in just minutes.