Where to Watch British Soaps in the US
In some cases, we earn commissions from affiliate links in our posts.
Last Updated on June 20, 2019 by Stefanie Hutson
For British TV fans, soaps have long been one of the most difficult and frustrating things to find through legal means. It makes sense, of course, given that there are so many episodes and most people don't re-watch them – meaning they're not generally put out on DVD except in "best of" collections or jumbled box sets that get really expensive and hard to collect. Luckily, modern streaming services have made it cheap, easy, and legal to watch your favorite British soaps. We've compiled this simple guide to help you find (or discover) them.
Coronation Street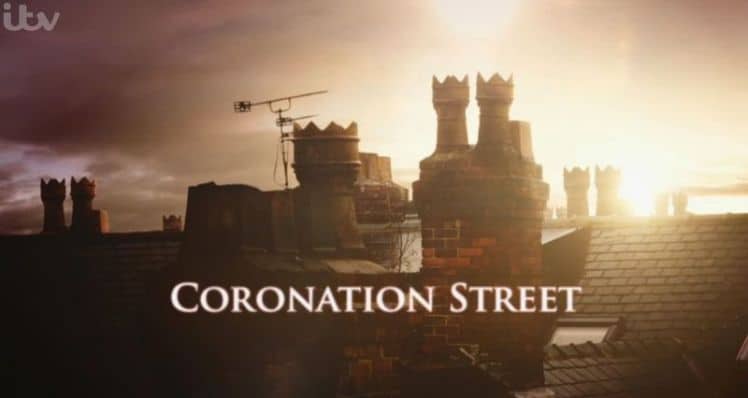 Coronation Street is probably the number one British soap of all time. It's been running since 1960, and there are over 9400 episodes of this daytime drama classic. The show is set in the fictional area of Wetherfield, where residents walk cobbled streets among terraced houses and the ever-present Rovers Return pub. Over the years, the show has developed real depth, with strong female characters and a great mix of laughter and drama.
Many actors from Coronation Street (or Corrie, as fans often refer to it) have gone on to become quite famous.
Where to Watch Coronation Street in the US
At any given time, you can find the most recent month or so of Coronation Street episodes here on BritBox. You can also find some seemingly random episodes available for purchase to stream here.
Not enough Corrie for your tastes? There's also a Coronation Street coloring book, a 50th anniversary book, Christmas on Coronation Street, and a Rovers Return book. There are also a number of DVD collectibles like This is Coronation Street, The Road to Coronation Street, and Coronation Street Family Albums. Please note that most of these DVDs require a region-free DVD player.
EastEnders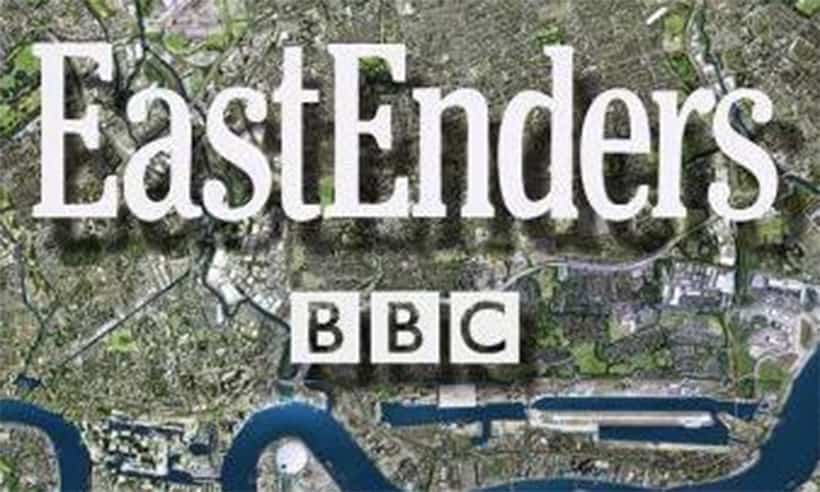 Just behind Coronation Street, you'll find EastEnders. EastEnders has been running since 1985, and it was a success from the very start. At its peak, more than half the nation tuned in to see what was happening in the always-chaotic marriage of Den and Angie Watts. The show is set in the fictional London borough of Walford around a Victorian square that includes a pub (The Queen Vic), a market, a launderette, and a cafe.
EastEnders is known for its diversity and modern storylines, and it's been a thorn in Coronation Street's side very since it began. Like Coronation Street, EastEnders has been a popular early role for many famous actors.
Where to Watch EastEnders in the US
As with Coronation Street, you'll find EastEnders here on BritBox, and they keep about a month or so of recent episodes available at any given time. Hulu also carries some episodes HERE.
If you really, REALLY love EastEnders, you might also want to get your hands on one of these life-size Steve McFadden cut-outs (and if it's a gift, you can wrap it in this EastEnders wrapping paper). If you're just getting started and you'd like to catch up a bit, consider this First 10 Years book or the 20th Anniversary Special.
Emmerdale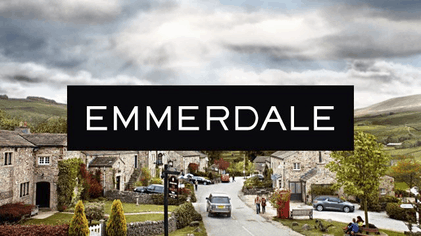 This Yorkshire-based soap has been around since 1972, but it's generally regarded as the third-place British soap. The show was known as Emmerdale Farm originally, and the village was Beckindale – but that changed after a major catastrophe occurred in the show in 1993-94 and the village renamed itself Emmerdale. While the original focus was on the Sugden family and their farm, it gradually expanded focus and cast numbers, and now it centers around the village of Emmerdale. While early episodes were fairly tame, more recent storylines have gotten bigger, sexier, and more dramatic.
Some recognizable actors who have appeared on Emmerdale include:
Where to Watch Emmerdale in the US
Emmerdale is also available on here on BritBox (proving that BritBox is the place to be if you love British soaps). You can watch the most recent 1-2 months of episodes, and they air the next day after they air in the UK. Sometimes, you may find you have to scroll down a bit on the season's episodes to get to the ones that are still available.
Hollyoaks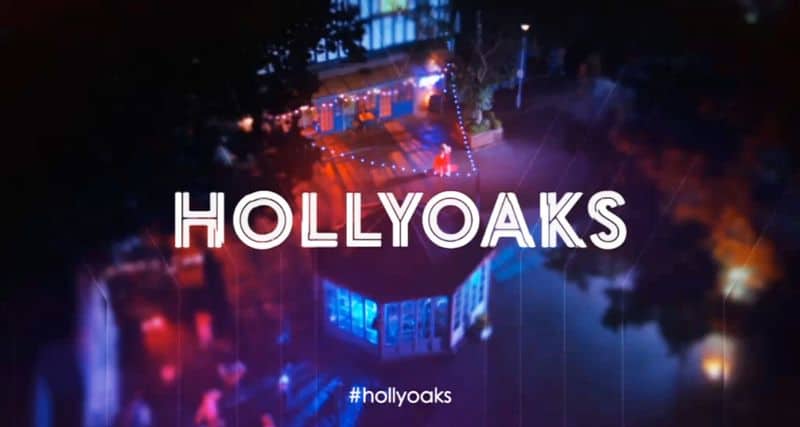 Hollyoaks is a younger soap, set in a fictional suburb of Chester. The show focuses on a cast of 50+ recurring characters, mostly aged in their late teens through mid-30s. As a show designed to target the younger audience, Hollyoaks features much edgier storylines and topics. Underage sex, STDs, abortion, and gender issues have all been featured at some point or another. Given the way things aimed at younger audiences often go out of style quickly, it's quite incredible to see Hollyoaks still going strong since 1995.
Some of the former Hollyoaks actors you might recognize include:
Where to Watch Hollyoaks in the US
Sadly, this one is not on BritBox. You'll need to use Hulu to catch the latest episodes of Hollyoaks.
Not surprisingly, Hollyoaks has generated a number of beefcake/pinup-type product to go along with the series. You can get the Hollyoaks Dance Workout, a poster of the Hollyoaks "babes", or the Hollyoaks Hunk Calendar, among other items.
The Only Way is Essex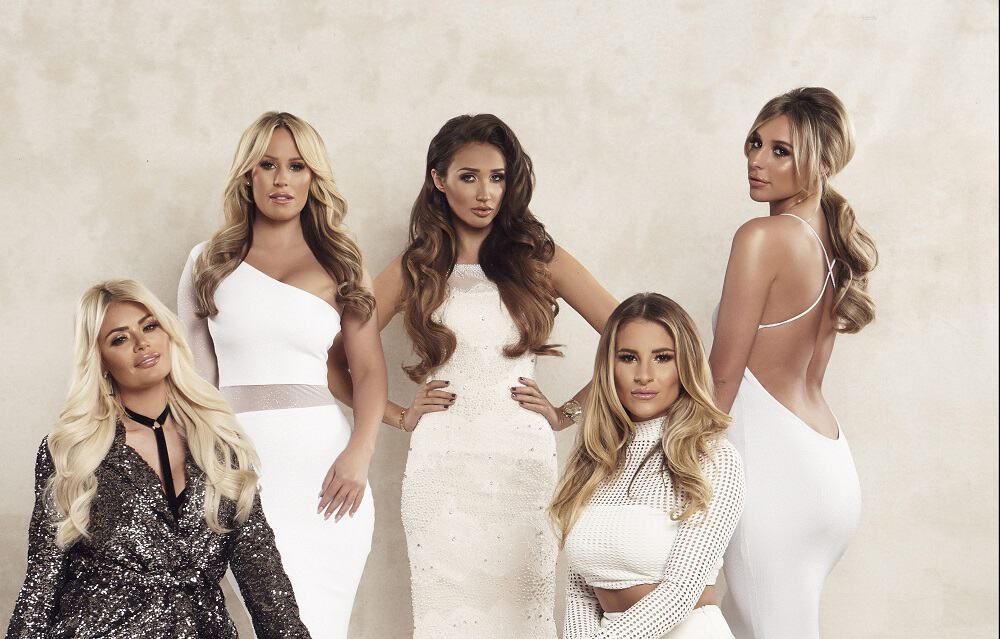 While The Only Way is Essex isn't technically a soap opera, it's often been compared to a living soap. Frequently referred to as TOWIE, this British reality series focuses on a group of young and not particularly deep individuals living in Essex (that's where Gavin and Smithy hailed from in Gavin and Stacey).
You can watch TOWIE on Hulu in the States.
Take the High Road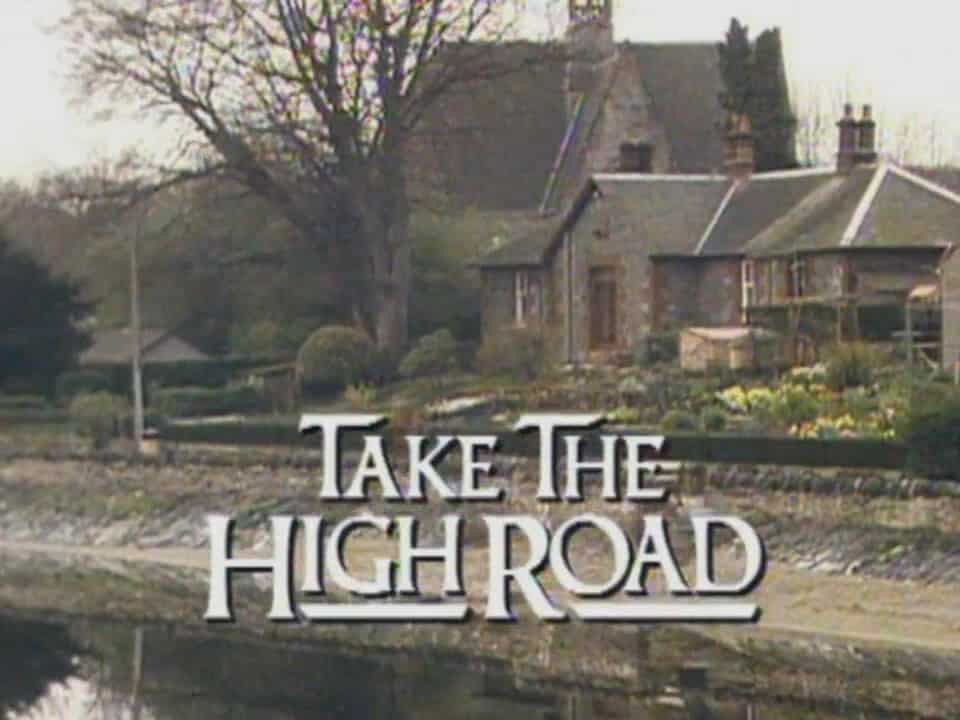 This Scottish soap opera ran from 1980 – 2003, and it focused on the residents of a fictional village called Glandarroch. The actual filming location was in the gorgeous village of Luss along the banks of Loch Lomond. While there are quite a lot of "non major" soaps in British TV history, I include this one because (a) you can still find a lot of episodes on DVD, and (b) it's very different from all the other soaps on this list.
Where can you watch? While it's never been released for US markets, you can use a region-free DVD player to watch. Also, keep in mind that you can order from Amazon UK even if you're a US resident. In many cases, it's cheaper (where British TV DVDs are concerned).
What's Your Favorite British Soap?
These aren't the only British soaps, but the first few are certainly the most popular – and the only ones readily available through the major streaming services at the time of update (June 2019). Let us know your favorite(s) in the comments!
Save it on Pinterest!