Big Bang Theory's Mayim Bialik & Jim Parsons to Produce American Miranda Adaptation, Call Me Kat
In some cases, we earn commissions from affiliate links in our posts.
Last Updated on July 15, 2020 by Stefanie Hutson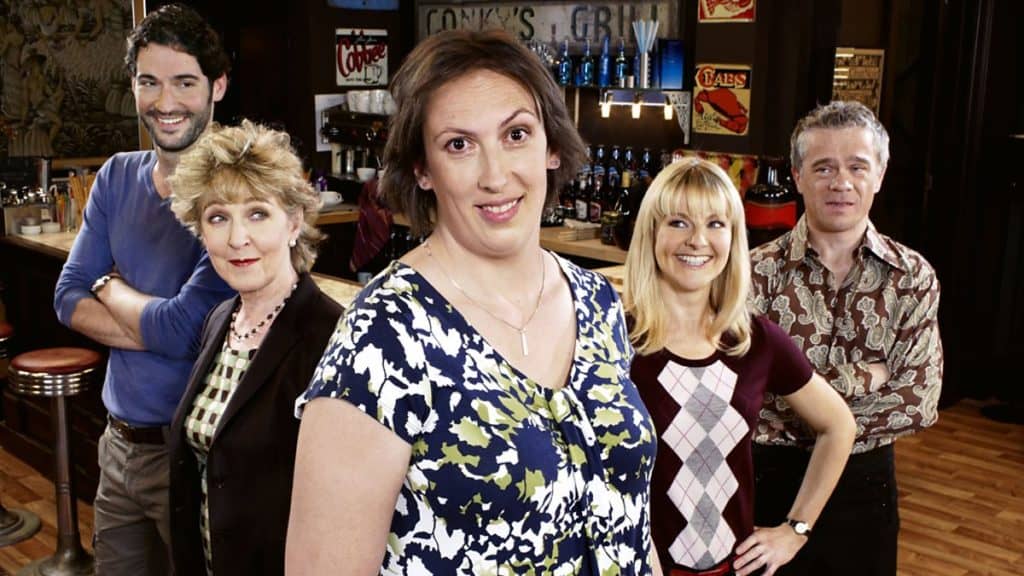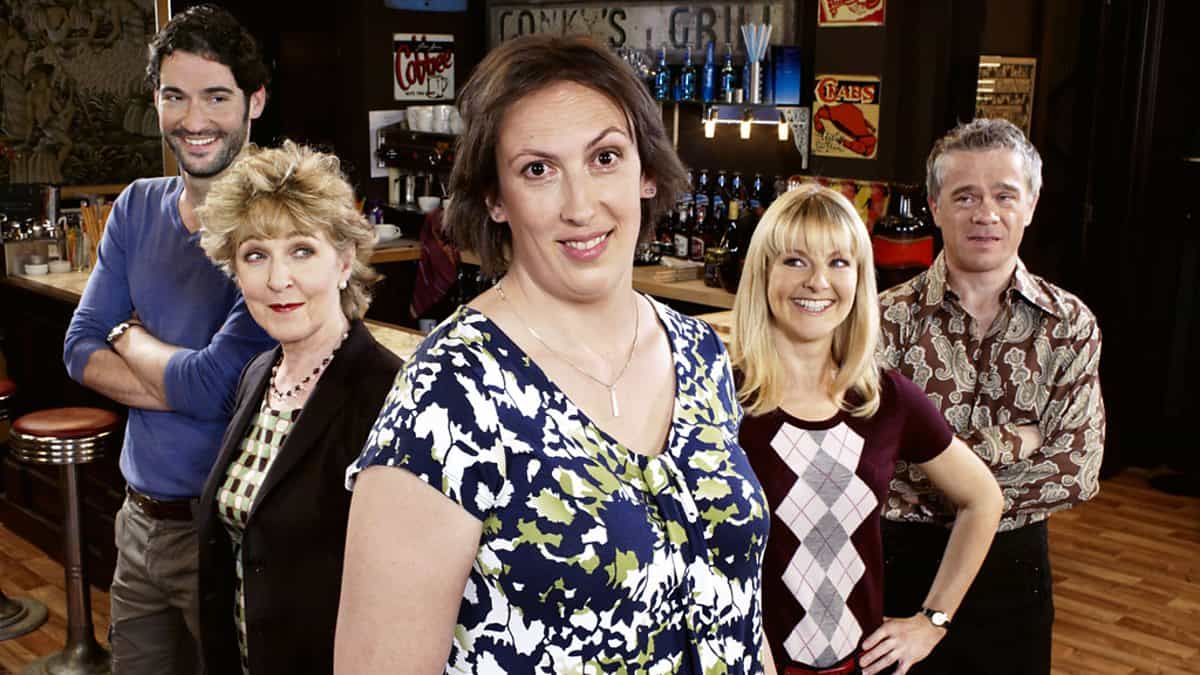 In a move that's sure to divide British TV fans everywhere, it's just been announced that Jim Parsons and Mayim Bialik will be teaming up to produce an American adaptation of the beloved British sitcom Miranda. After a bidding frenzy involving all the major broadcast networks, the new series has found a home at FOX for autumn 2020.
Unfortunately, due to the pandemic, production was forced to stop and it's now uncertain when the series will premiere. Many guesses estimate mid-season 2020-2021.
What Will the American Adaptation of Miranda be Like?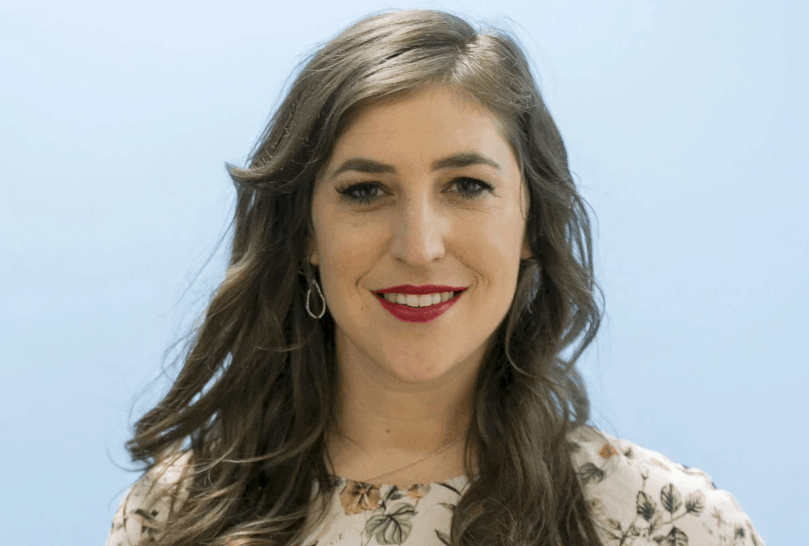 In the British version of the show, awkwardly delightful comedienne Miranda Hart plays a 30-something single woman who runs a joke shop in spite of her complete lack of business acumen. She's tall, often mistaken for a man, and generally inadequate in the eyes of her very middle-class mother.
In the American version, we'll see Mayim Bialik starring as a 39-year-old woman who uses her wedding fund to open a cat cafe in Louisville, Kentucky. Instead of calling it "Miranda", it will be "Kat". Parsons and Bialik will executive produce, with Bialik starring in the series.
The series will be written by Darlene Hunt, a woman whose credits include 90210, The Big C, and Will & Grace.
Fox Entertainment President Michael Thorn said:
In pursuing a hand-crafted approach to our scripted development, Charlie and I knew Carla, written by Darlene Hunt, was a project with great potential that could become the centerpiece of our comedy slate – and Jim Parsons and Mayim Bialik coming to Fox Entertainment is obviously an enormous part of that equation. Carla is an unapologetically big, broad multi-cam with a strong female point-of-view, pushing the format in a way that will be distinctive.
Note: The series was originally going to be called "Carla", but the change to "Call Me Kat" was announced in February 2020.
Who Else Will Star in Call Me Kat?
Alongside Mayim Bialik, we'll see:
Swoosie Kurtz as Sheila
Kyle Pratt as Randi
Cheyenne Jackson as Max
Leslie Jordan as Phil
Julian Gant as Carter
We don't know a great deal about the individual characters, but we do know that Swoosie Kurtz will be playing Kat's mother, Sheila. She's a woman who grew up in Louisville and subscribes to traditional gender roles – viewing her unmarried daughter as personal failure.
Unlike Miranda's mother Penny in the original, Sheila will be a widowed sexpot and charming narcissist who dates an endless string of men now that Kat's father is not around.
Can Call Me Kat Measure Up to Miranda?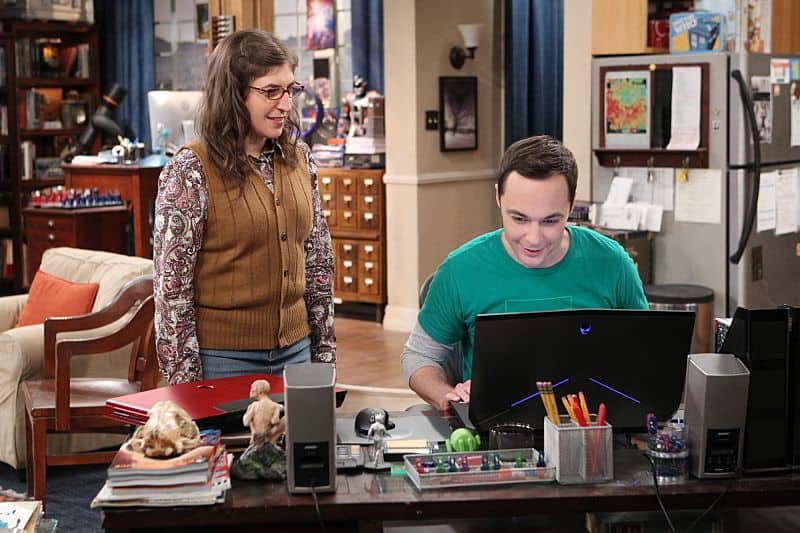 With the British series Miranda, actress Miranda Hart both wrote and starred in the series. It was loosely based on her BBC Radio 2 comedy Miranda Hart's Joke Shop, and that was semi-autobiographical. It's smart, fun, and incredibly clever while also being totally quirky and endearing.
Can any of that translate to an American series on an American network, written by someone who is neither the actress nor the original subject matter? How will they address the class-based humour between Miranda and her mother and her old school friends? That's not really something they "do" in American comedy, given that class isn't as big of an obsession in the US.
Will an American version of Miranda work? It remains to be seen. Will it be loved by British TV fans? My guess is that it might appeal to the average American, but British TV fans tend to be a bit more discerning. I quite like Mayim Bialik, so I'll do my best to reserve judgment until we've seen a few episodes.
Curious About the Original Miranda?
If you haven't watched the original British series behind this new production, I highly recommend it. It's hilarious and quirky and downright strange at times – in the way so many great British comedies are.
You can watch the original British series online in a couple places:
You can check out the trailer below if you're not at all familiar with the show.
Will You be Watching Carla, the American Adaptation of Miranda?
Will you give this new series a try? As British TV bloggers, we'll certainly have to give it at least a couple episodes and try to be objective. It's hard to imagine any adaptation even coming close, though. If nothing else, we hope the deal is making Miranda Hart a very wealthy woman. She's brightened up enough lives that she's certainly earned it.