Olivia Colman Movies & Shows + Where to Watch Them
In some cases, we earn commissions from affiliate links in our posts.
Last Updated on January 27, 2022 by Stefanie Hutson
Olivia Colman is quickly becoming one the UK's most-loved actresses. Though she's been quietly "paying her dues" for many years, it's only in recent years that she's found enormous popularity overseas.
Whether you're new to Colman's work or you'd just like to revisit some of her performances, we've assembled a list to help you navigate the options for streaming her best and most interesting work online. If we've missed any (and you know of legal streaming outlets or DVD releases), feel free to share them in the comments!
Who is Olivia Colman?
There's no such thing as a stupid question, of course, but if you don't know who Olivia Colman is, I do question your love of British TV just a bit. Olivia Colman is a talented Norfolk-born actress who's well on her way to becoming the Judi Dench of her generation – gracious, talented, and dignified, with a sort of non-traditional beauty.
She's Cambridge-educated (that's where she met her husband), and she's excelled in everything from zany comedies (like Peep Show and Green Wing) to serious dramas (Broadchurch and The Night Manager).
Where to Watch Olivia Colman: TV Shows
Landscapers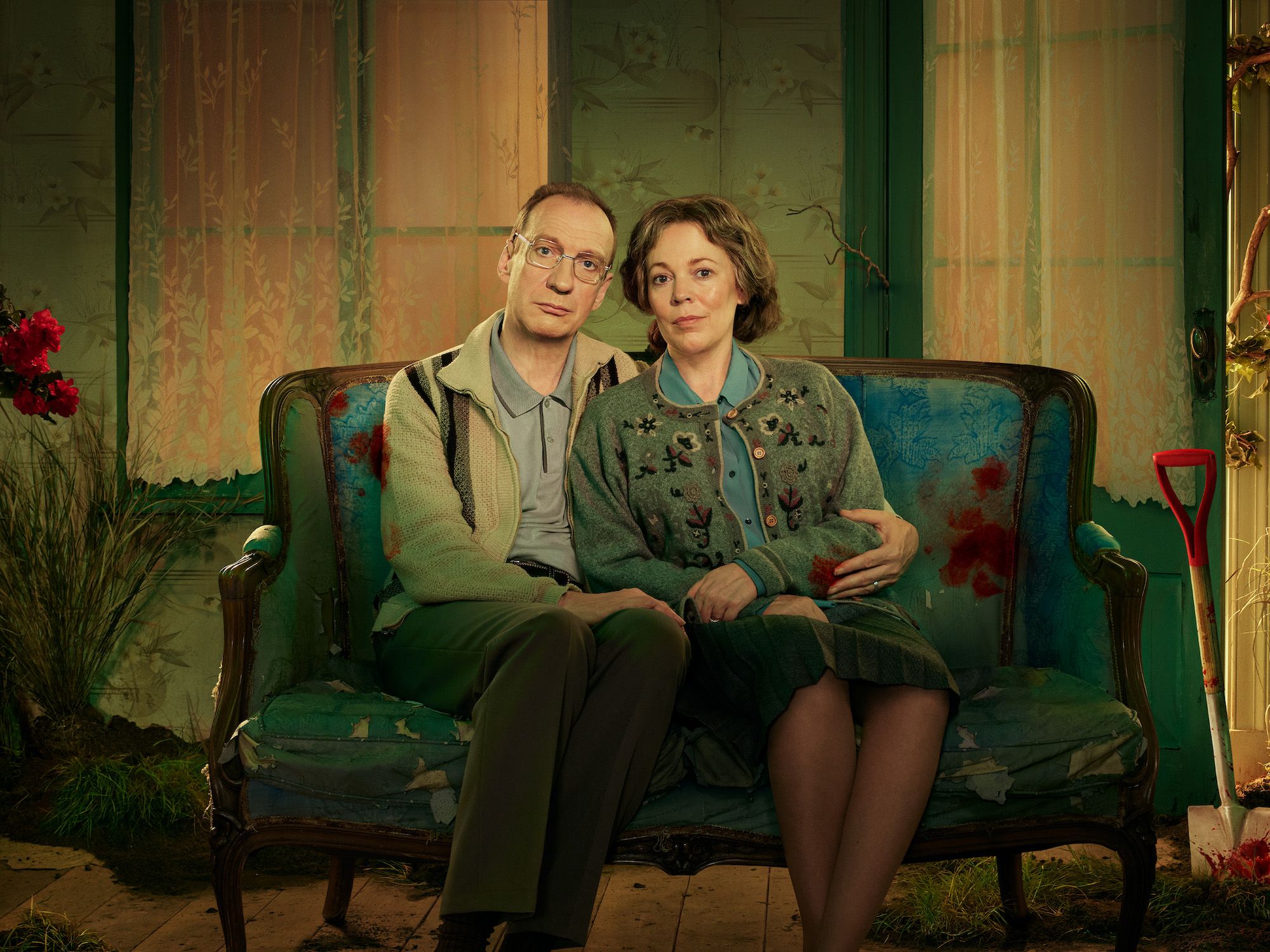 This unusual series is part true crime, part dark comedy – and unlike anything else you're likely to see anytime soon. Olivia Colman stars alongside David Thewlis in this adaptation of the true story of murderers Christopher and Susan Edwards.
Together, the couple killed Susan's parents, buried them in the back garden of their Nottinghamshire home, and continued to collect their benefits and convince people they were alive for years to come.
RELATED: The Best British True Crime Shows
The Crown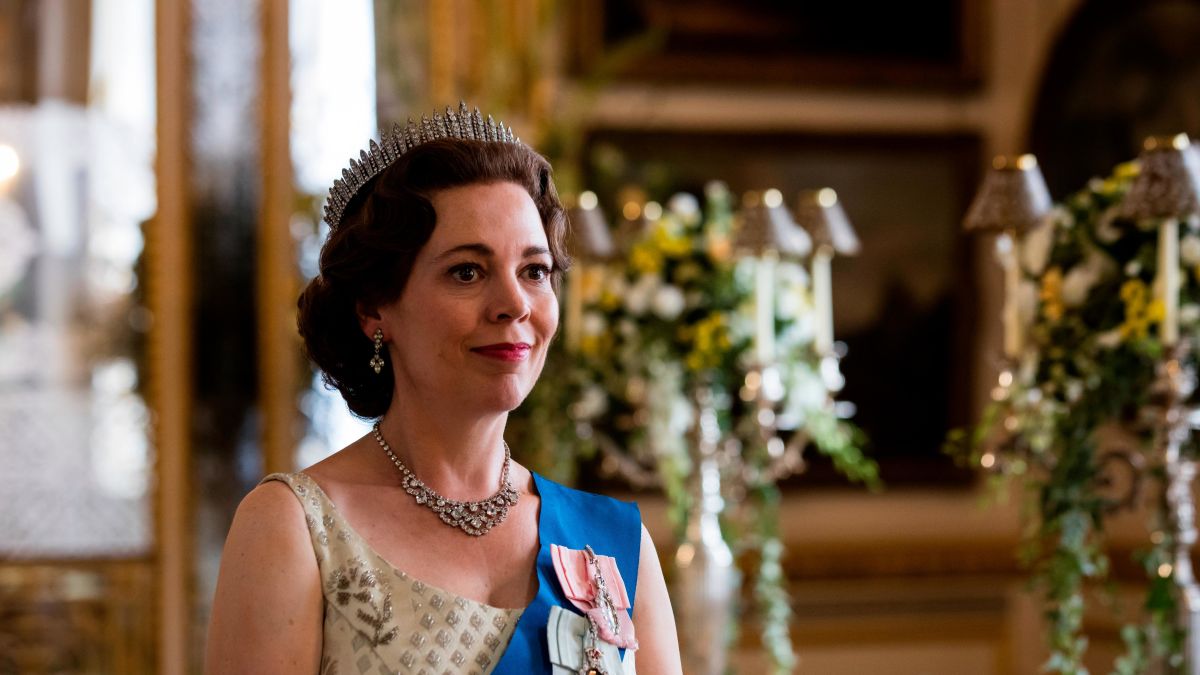 The Crown is a popular Netflix series that follows the reign of Queen Elizabeth II, beginning with the years just before she came to the throne. In seasons one and two, Claire Foy played her – but in seasons three and four, Olivia Colman took over.
Though controversial and a bit loose with the facts (since none of us can really know what goes on behind closed doors), the series is visually stunning, well-written, and fun to watch – however dirty it might leave you feeling. In the final seasons, Imelda Staunton will replace Olivia Colman.
Les Misérables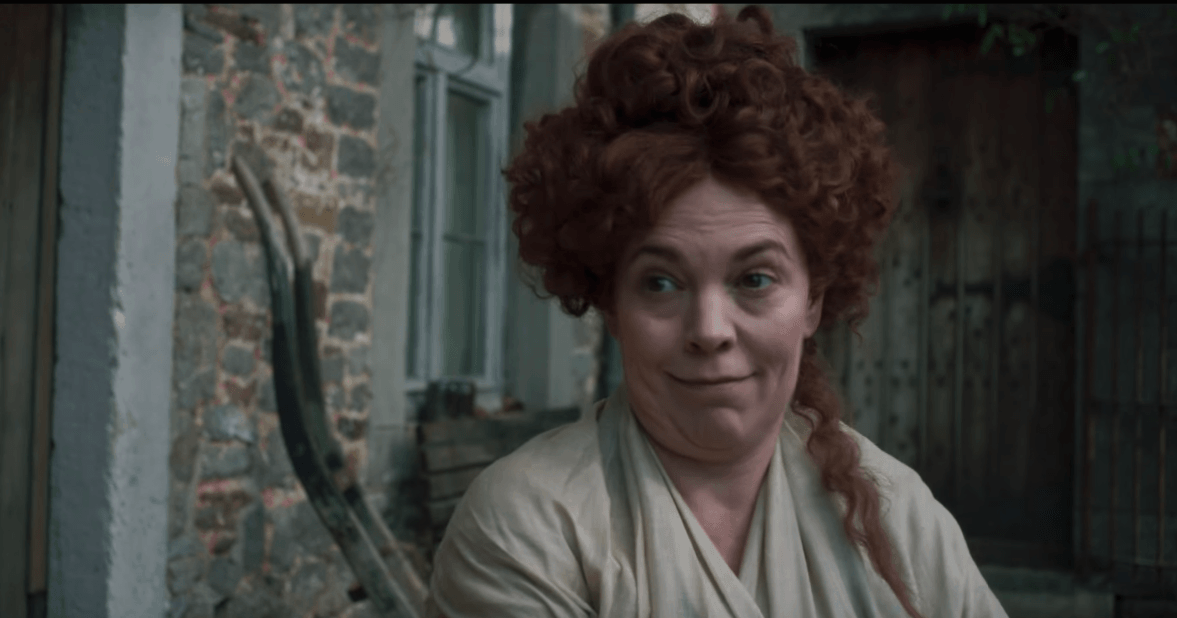 This miniseries is based on Victor Hugo's classic, following Jean Valjean as he evades capture by the determined Inspector Javert. The story is set against the backdrop of post-Napoleonic France, with unrest growing in the city. Olivia Colman stars as Madame Thénardier alongside Dominic West, David Oyelowo, and Lily Collins. Stream it HERE.
Flowers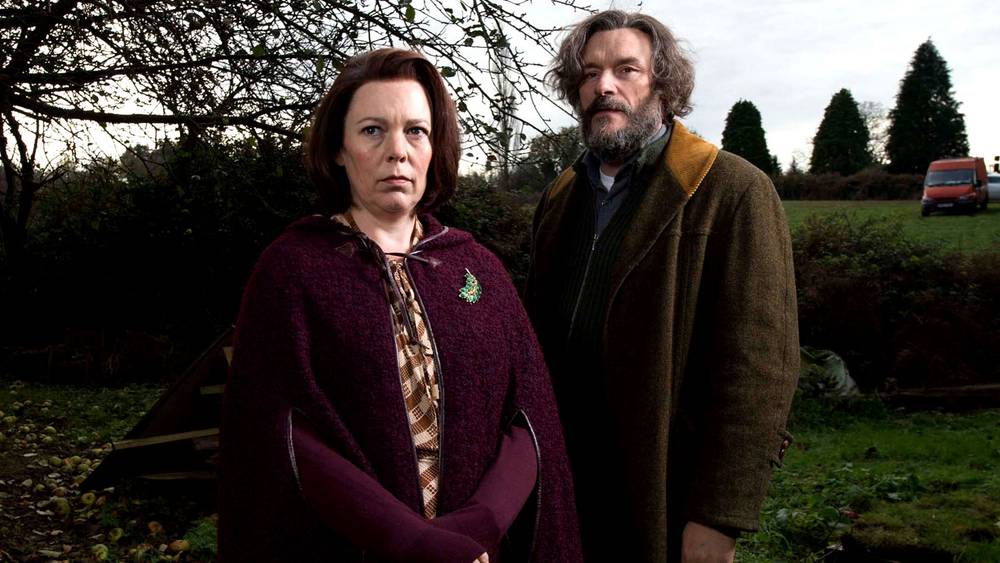 In Flowers, Olivia Colman plays the matriarch of a quirky British family of creatives. It's a dark comedy, so it may not be everyone's cup of tea – but the entire cast does a wonderful job with it.
Broadchurch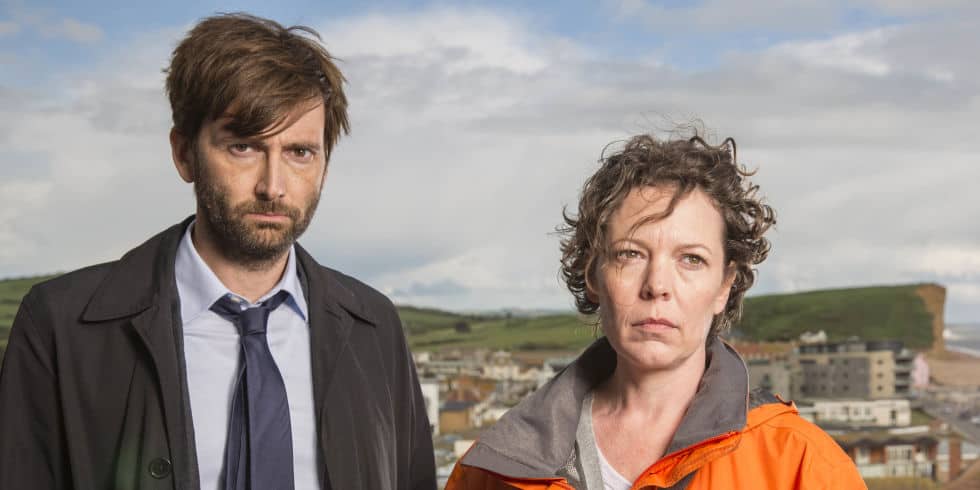 Broadchurch sees Olivia Colman investigating murders alongside David Tennant in a small town in Dorset. Broadchurch is kind of a cross between the dark and atmospheric Scandi-noir murder mysteries and the brighter, more cheery English village mysteries – and it works.
RELATED: 17 British TV Shows Like Broadchurch
Fleabag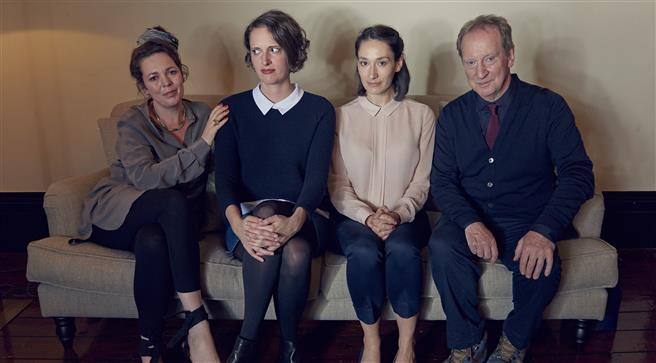 While this is a smaller role, Colman is still delightful as the godmother of Phoebe Waller-Bridge's trainwreck character, Fleabag. Fair warning: If you're sensitive about sex, nudity, profanity, and general depravity, you'll want to skip this show. It's funny and clever, but not for the pearl clutchers among us.
The Night Manager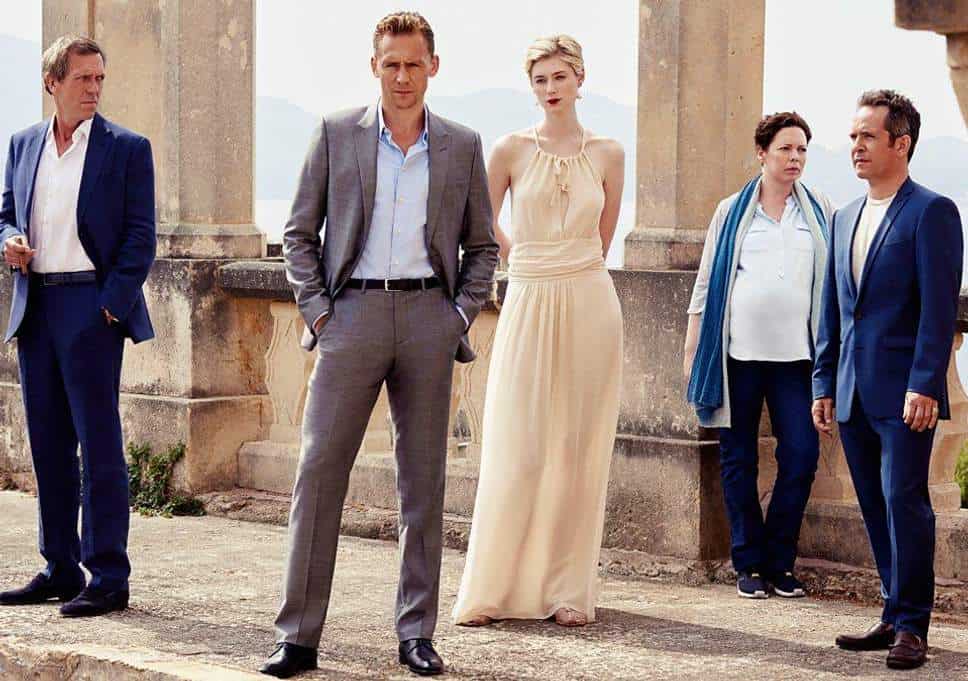 The Night Manager may have been "just" a six episode drama, but it made a huge impact, winning awards and accolades from both critics and the general public. The Sun called it "one of the greatest series of all time". A second series is currently in development, but it's moving very, very slowly.
Olivia Colman played the role of Angela Burr, an intelligence operative who recruited luxury hotel manager Jonathan Pine (Tom Hiddleston) to infiltrate the inner circle of an arms dealer (played by Hugh Laurie).
Peep Show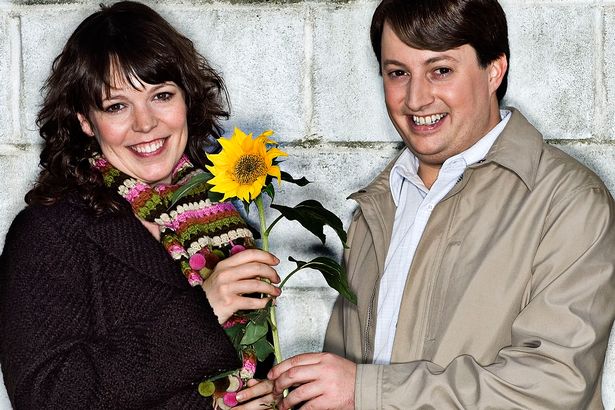 Peep Show was a long running British sitcom that aired from 2003 until 2015. The series revolved around Mark and Jez (played by David Mitchell and Robert Webb) as two flatmates with very different outlooks on life. Colman plays Sophie, coworker and object of desire for Mark.
Rev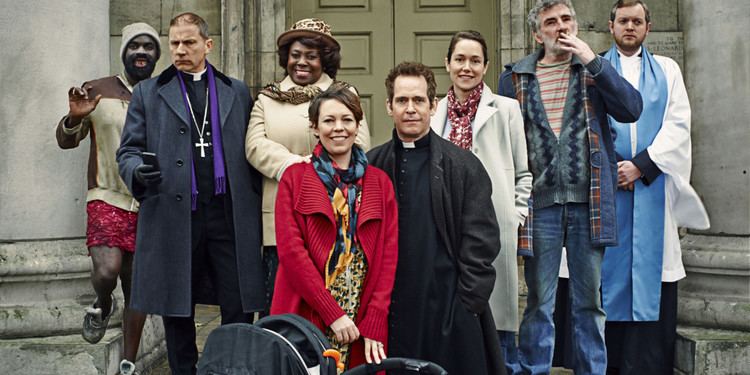 Olivia Colman and Tom Hollander starred in this quirky comedy about an Anglican priest who moves from a small village parish to a rough inner-city parish in East London. Colman plays his remarkably understanding wife. Streaming on BritBox
RELATED: 29 British TV Shows Featuring Churches & Members of the Clergy
Green Wing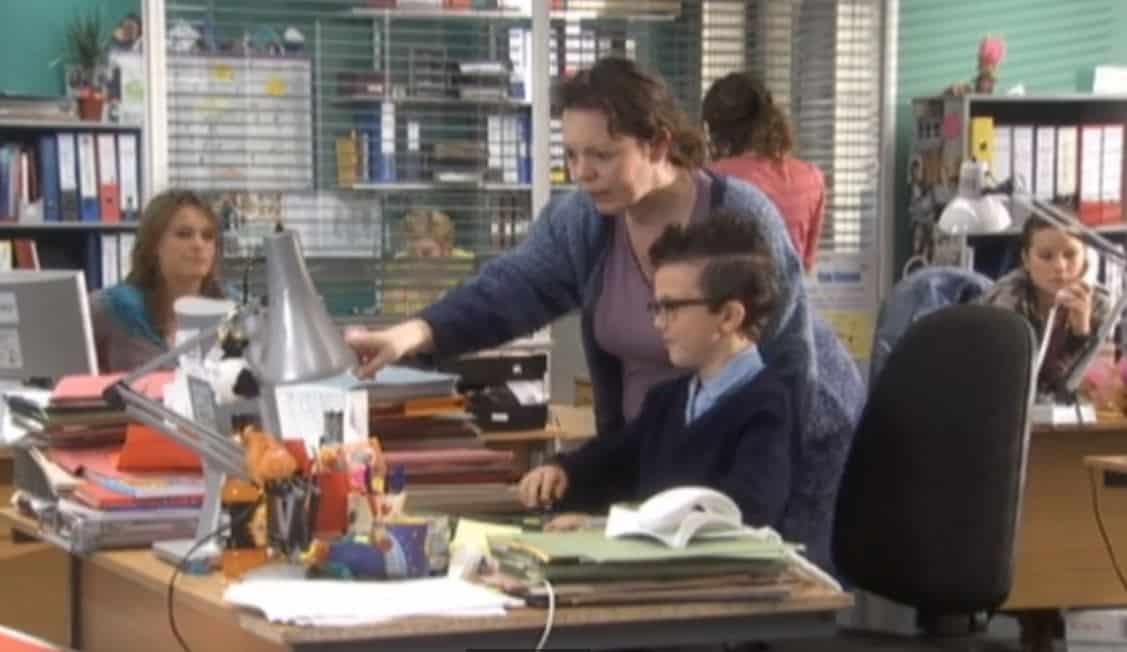 Green Wing is a zany sort of hospital comedy where nothing particularly "medical" ever seems to happen. Olivia Colman starred as Harriest Schulenburg, an unhappy and overworked HR employee.
RELATED: 40+ of the Best British TV Medical Shows
Twenty Twelve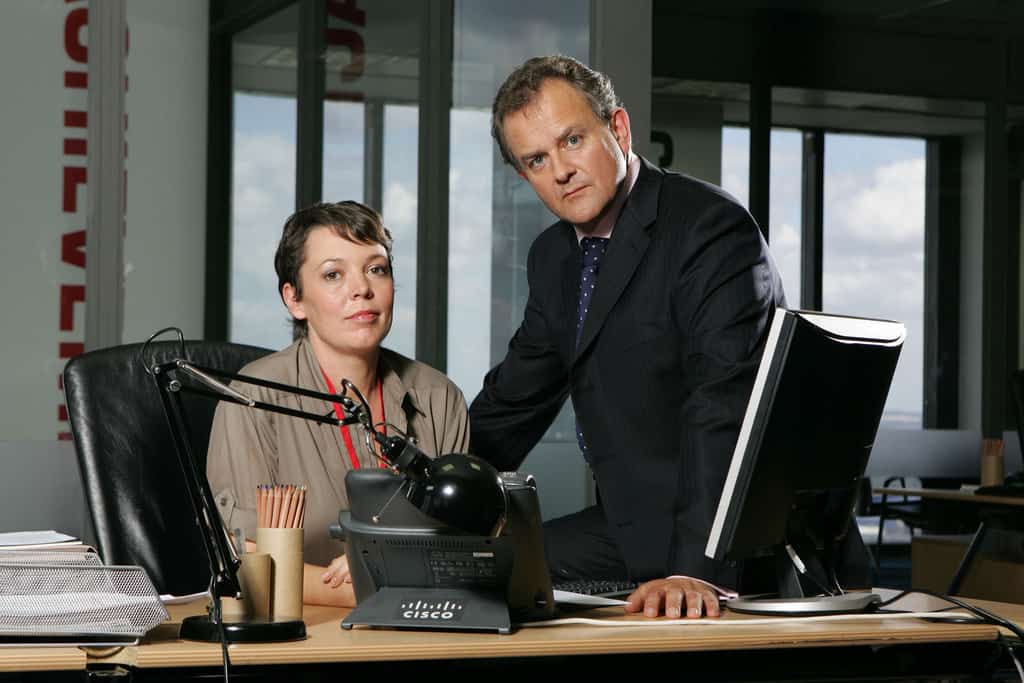 In this mockumentary-style sitcom, cameras follow the people responsible for making the London Olympics happen on time and budget. Colman plays the role of Sally Owen, assistant to Ian Fletcher, Head of Deliverance of the Olympic Deliverance Commission (played by Hugh Bonneville).
Run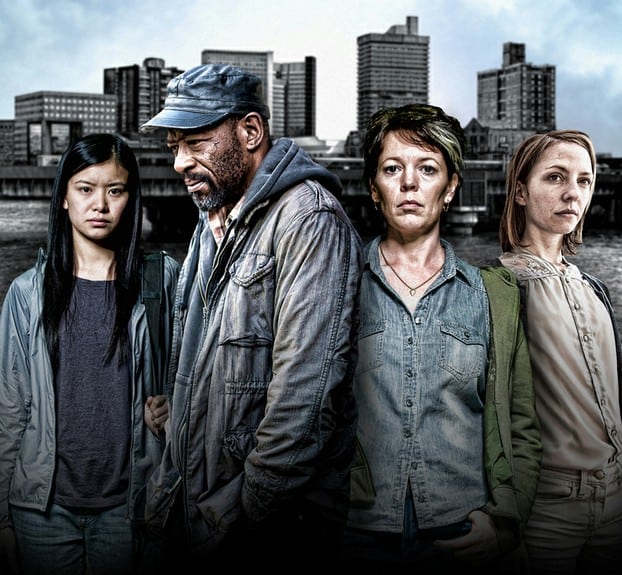 Olivia Colman stars alongside Lennie James in this miniseries about four struggling Londoners whose lives are woven together by a series of dark and tragic events.
The Time of Your Life
Olivia Colman doesn't play a lead role in this 2007 series, but she appears in every episode. The series is about a young woman who wakes up at 35 after having been in a coma since the age of 18. Her family has been irrevocably altered due to her condition, and her friends have all moved on without her.
Beautiful People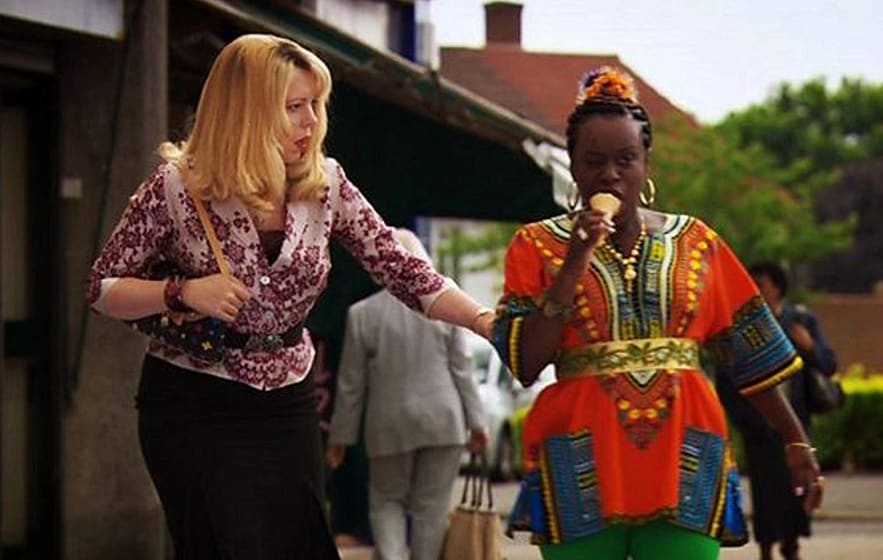 For two seasons, this series told the story of Simon Doonan and his best friend Kylie. Simon is an effeminate young teenager who dreams of the day when he can leave boring 1990s Reading and move to glamorous London. It's based on the memoirs of Simon Doonan, though he was born in 1952 and certainly wouldn't have been a teenager in the 1990s. Colman plays Simon's hard-drinking mother.
This series isn't available through North American streaming services at time of writing, but you can import the DVDs from Amazon UK if you have a region-free DVD player to watch them.
Exile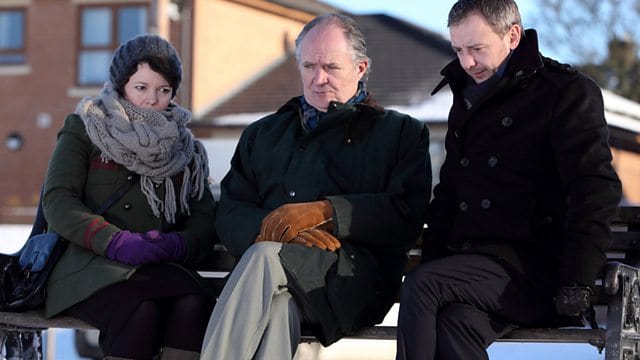 In this 176-minute miniseries, John Simm plays a successful London journalist who returns to his Lancashire hometown to visit his father who's suffering from Alzheimer's disease. Olivia Colman plays his sister, their father's caretaker. The series is part mystery, part thriller, with Simm working to uncover a childhood mystery that drove him away years before.
This is a UK release, and you'll need a region-free DVD player to watch it.
The 7.39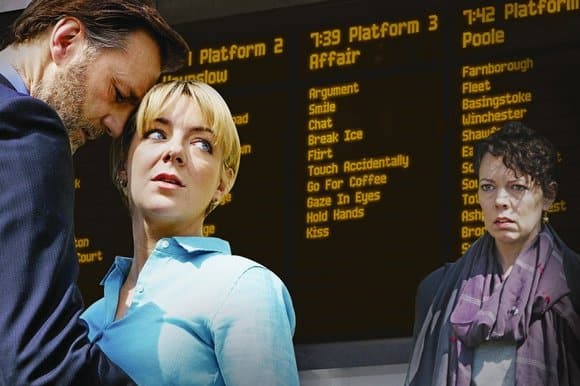 In this miniseries, Olivia Colman plays the role of Maggie, a woman whose unsatisfied husband commutes on the 7.39 train to London. As it so often happens, he meets a young and attractive woman and the two grow increasingly intimate with one another. The two parts combine to make one feature-length series. This miniseries isn't available through US streaming outlets, but with a region-free DVD player, you can get it on an imported DVD HERE.
Look Around You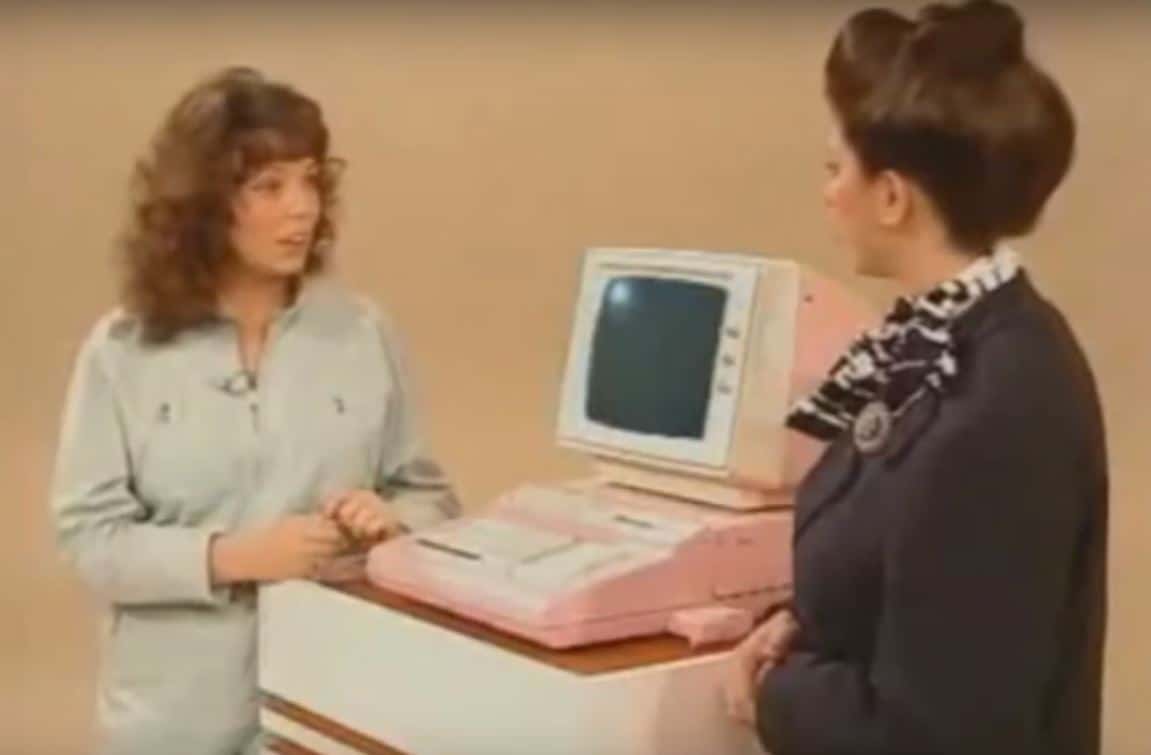 This early-2000s sketch comedy features some of Colman's earliest comedy work. While sketch comedies can be difficult to describe, you can view a fantastic clip of Colman describing "a computer for women" here. The sketch is a parody of a quirky old technology show called Tomorrow's World, which ran on the BBC from 1965 until 2003.
Mr. Sloane
In 1969 England, everyman Nick Sloane has had enough. His wife has left him, he's been sacked from his job, and he's come to learn he can't even kill himself properly. The series follows his attempts to get life back on track – including his hope for getting his wife, played by Olivia Colman, back in his life. It's worth noting that this one comes from the director of Curb Your Enthusiasm.
I'm not aware of any streaming options for this one in North America, but if you have a region-free DVD player, you can pick up a copy of the imported DVD.
Midsomer Murders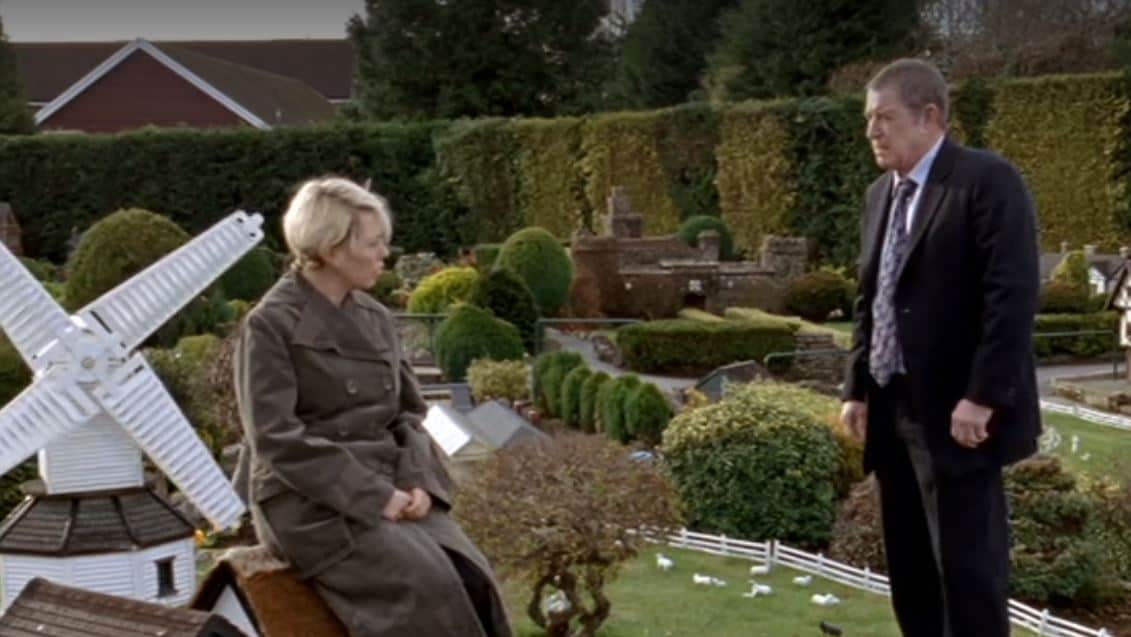 Olivia Colman only appeared on one episode of Midsomer Murders, but it was a good one. In Series 12, episode 5, we can see Colman in an episode titled "Small Mercies", where a villager opens his model village to the public, only to get a most unpleasant surprise.
Where to Watch Olivia Colman: Movies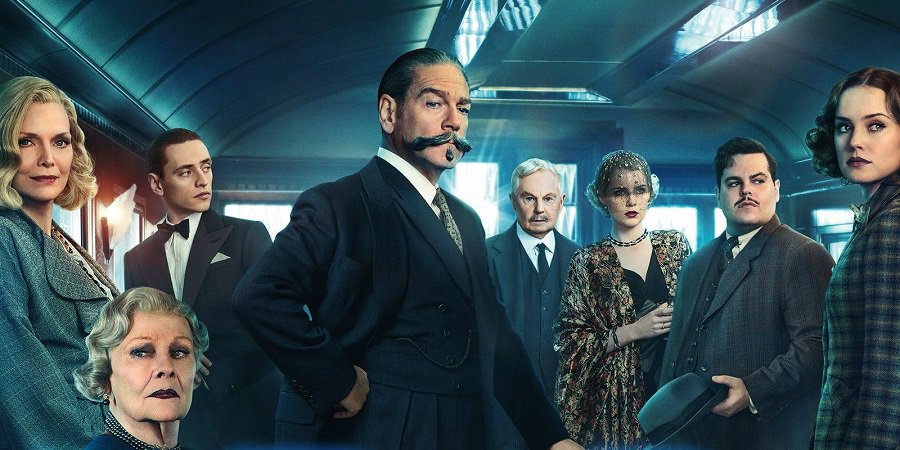 Given her Oscar win, I'd say The Favourite goes without mention. It's currently available for digital purchase HERE.
Murder on the Orient Express
Colman plays Hildegarde Schmidt in this 2017 adaptation of the Agatha Christie classic. Streaming HERE
The Lobster
In a strange version of the future, single humans are transferred to a hotel where they're forced to find mates or be transformed into animals and released into a nearby forest. Colman plays the hotel manager. It's also worth noting that this is the only time we (the IHBTV editors) have walked out of a movie theater mid-film. Streaming HERE
London Road
After five prostitutes are found dead in a Suffolk neighborhood, the residents come together to help each other cope. Streaming | DVD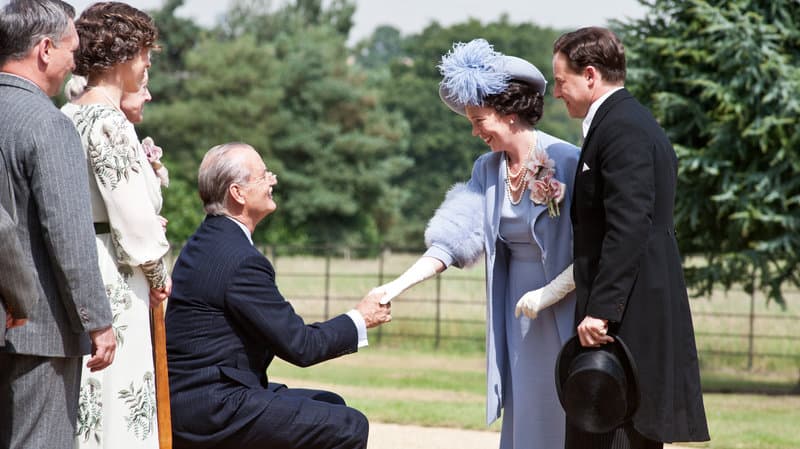 Hyde Park on Hudson
Olivia Colman stars alongside Bill Murray and Laura Linney in this film about the Queen Elizabeth and King George VI visiting FDR's upstate New York home. Colman plays the role of Queen Elizabeth. Streaming HERE
Tyrannosaur
In this film, an unemployed, violent widower encounters Hannah (Colman), a kind charity shop worker who might just be his salvation. Streaming
The Suspicions of Mr. Whicher: The Murder in Angel Lane
Inspector Jack Whicher of the newly-formed Scotland Yard detective division offers to help a woman find her missing niece, unwittingly getting himself in the middle of a high-profile murder case. Colman plays Susan Spencer, the wealthy woman in search of her niece. Streaming HERE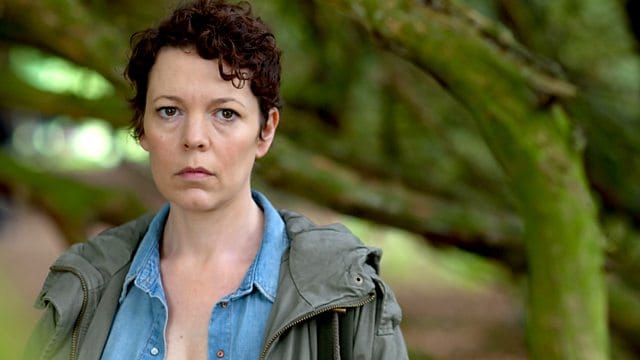 The Thirteenth Tale
This made for television movie was based on the Diane Setterfield novel of the same name, and while the book was a commercial success here, very few Americans have actually seen this film.
The story is one of a reclusive writer known for a collection of twelve stories she's written over the course of her life. Facing old age and death, she calls upon a young biographer to take down the story of her tragic past – her thirteenth tale. It has elements of du Maurier's gothic creepiness, and while the movie certainly isn't on par with the book, the trio of Colman, Vanessa Redgrave, and Sophie Turner is not to be missed. You can't stream this in the US, but if you have a region-free DVD player, you can pick up an imported DVD copy HERE.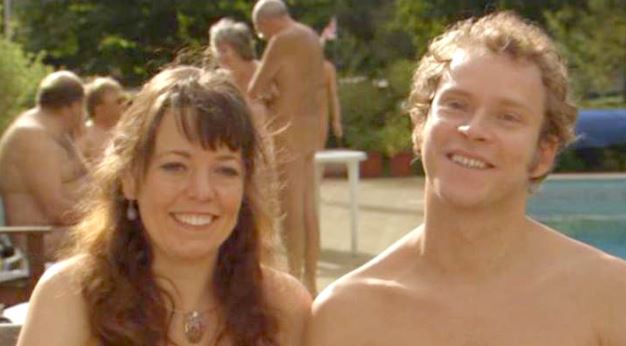 Confetti
Three British couples try to earn the title of "Most Original Wedding of the Year". This relatively successful comedy also included Martin Freeman, Jessica Hynes, Stephen Mangan, Robert Webb, and Alison Steadman, among others you'll likely recognize from other British shows. Streaming HERE.
Zemanovaload
This film isn't likely to go down as one of Colman's greatest performances, but if you're a huge fan, you may enjoy the light, slightly raunchy/adult comedy. Ed Byrne stars as a man with obsessive compulsive disorder who's recently been dumped. Instead of replacing her the normal way, he develops an obsession with a Czech model, Veronika Zemanova. Olivia Colman plays the role of a TV producer. To watch this one, you'll need a region-free DVD player. You can order the imported DVD HERE.
The Iron Lady
This biographical film about the life of Margaret Thatcher earned quite a lot of praise and awards for lead actor Meryl Streep. It was Colman she called out during her BAFTA Awards acceptance speech, though, calling her "divinely gifted" after she played the role of Thatcher's daughter, Carol. Stream it HERE.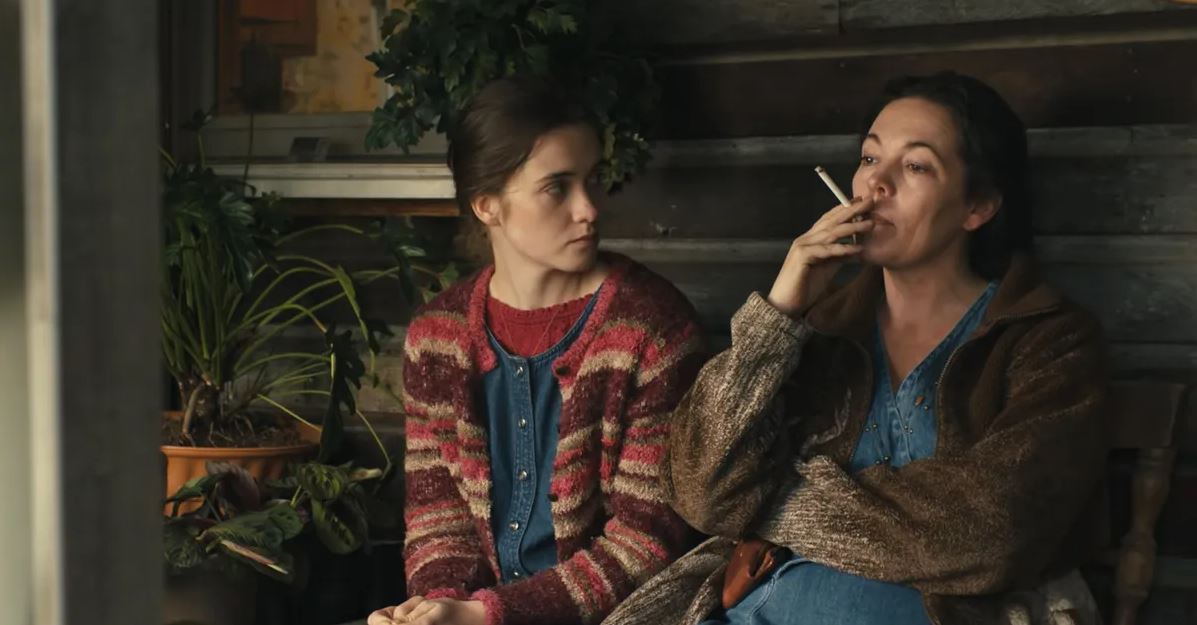 Them That Follow
Olivia Colman stars in this Appalachia-set series about devoutly religious people who handle deadly snakes to prove their faith. In this small, insulated community, a pastor's daughter holds a dark secret. Colman plays a gas station attendant whose non-believing son is the object of the pastor's daughter's affection. Stream it HERE.
I Give it a Year
Though not highly rated in the US, this 2013 rom-com is likely to go down a little easier for those with an appreciation of British humour. The story focuses on a newly married couple that seems doomed, and they're the only ones who don't seem to realize it. Colman's role is relatively small, but fans of British actor Stephen Merchant (and Australian Simon Baker) will be delighted with their wealth of screen time. Streaming HERE.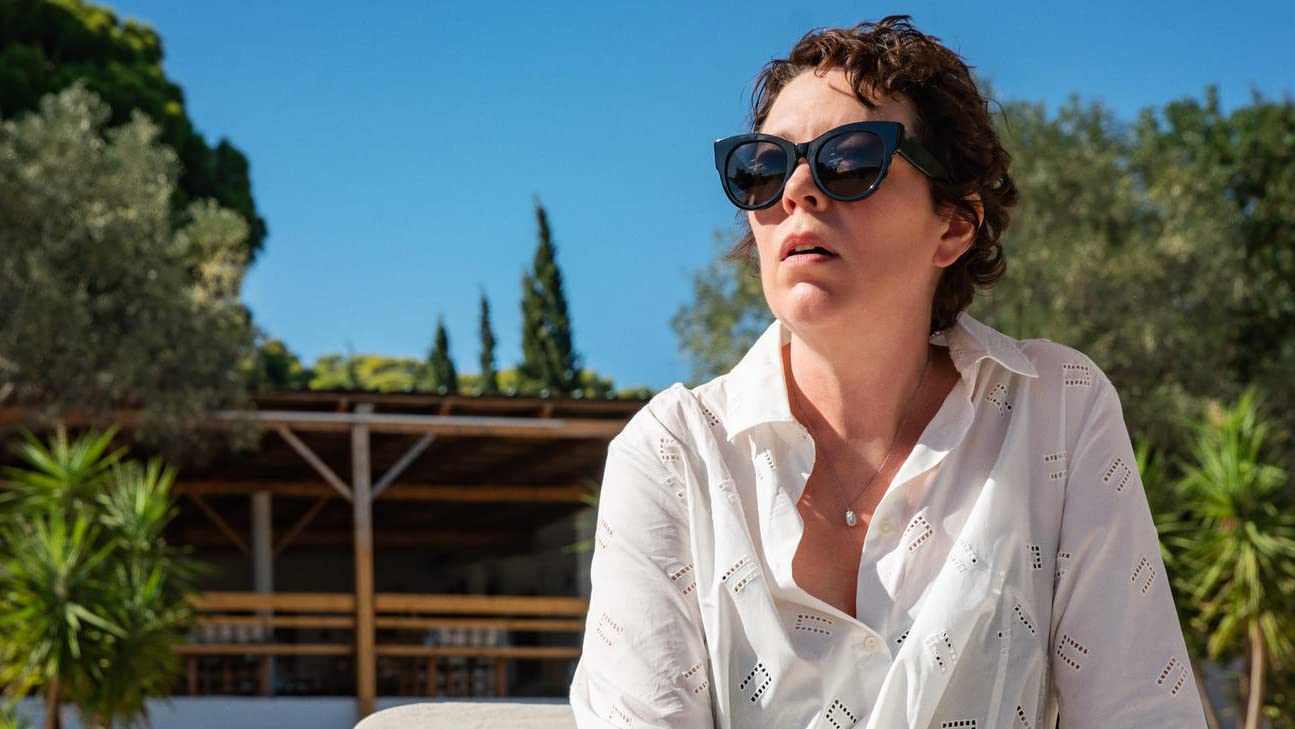 The Lost Daughter
Reviews were incredibly mixed for this Netflix film about a woman's seaside vacation that takes an unsettling turn when she unintentionally awakens memories of her past. Stream it on Netflix.
What's Your Favorite Olivia Colman TV Show or Film?
While we didn't cover them all, we did hit the majority of Colman's more substantial performances. Do you have a favorite? Did we miss a great one? Let us know in the comments!