Keeping Up Appearances Guest Stars You May Recognize
In some cases, we earn commissions from affiliate links in our posts.
Last Updated on October 9, 2017 by Stefanie Hutson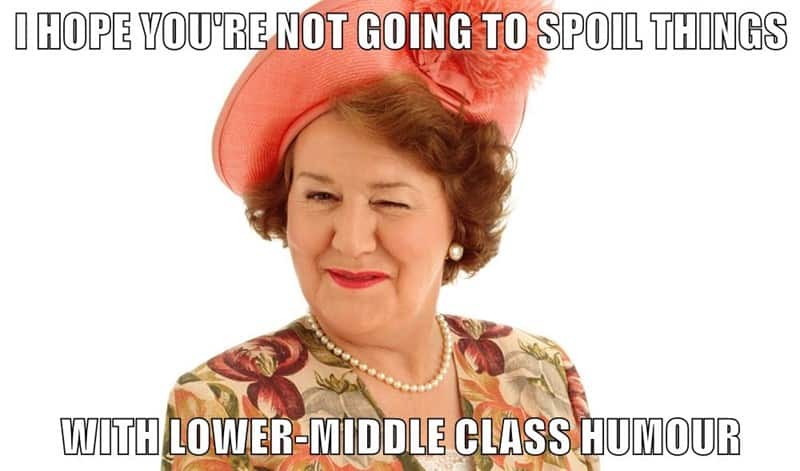 One of my favorite things about watching old British shows is that you occasionally come across surprising guest stars – particularly people early in their careers who later go on to do much bigger, more recognizable things. Keeping Up Appearances is no exception, and there are quite a few you may recognize if you pay close attention.
As a side note, viewing information for all mentioned shows is at the bottom of this post – so be sure to scroll down if you're curious about where to find one of the British TV shows we mention.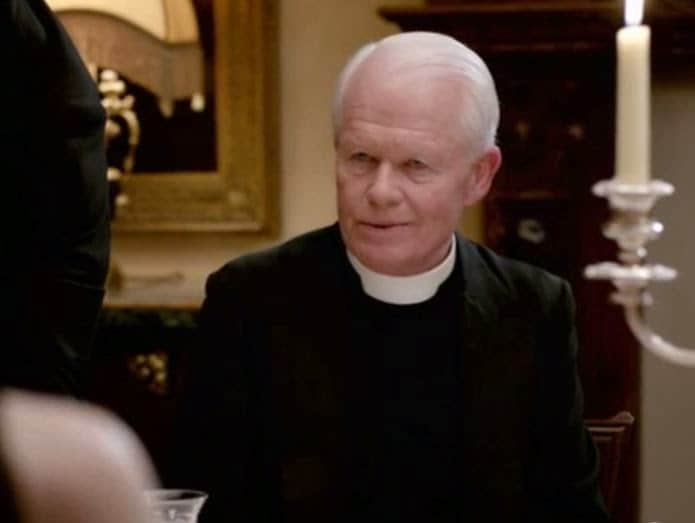 Michael Cochrane
Michael Cochrane spent one episode on Keeping Up Appearances portraying "The Ship's Officer". Though he was a veteran actor with plenty of lead roles under his belt, he wasn't above playing a supporting role. But really, how could you NOT jump at any role alongside the great Dame Patricia Routledge?
You may recognize Mr. Cochrane as Lord Cranleigh in Doctor Who during the 80s, or as Richard Monkton (alongside Penelope Keith) in No Job for a Lady. His most popular recent role, though, is probably when he played Reverend Travis in Downton Abbey.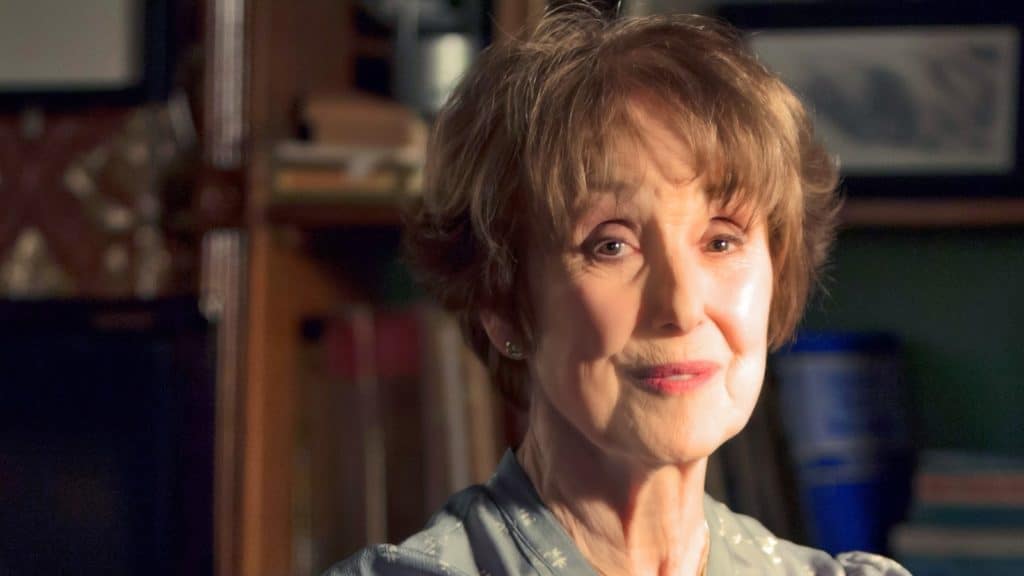 Una Stubbs
Una Stubbs played Mrs. Moody in one episode of Keeping Up Appearances – "The Pageant". She was in her mid-50s at the time, already an established actress with credits like Tricky Business, In Sickness and in Health, and the popular children's show Worzel Gummidge. Still, most of those shows are relatively unknown among non-Brits. Most of us are more likely to recognize her from a more recent role – Mrs. Hudson in Sherlock (the recent Benedict Cumberbatch incarnation).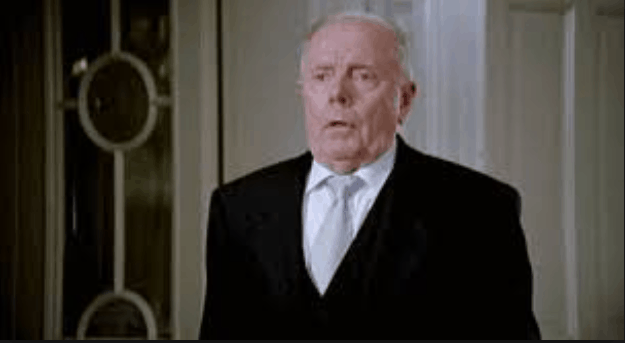 Angus Lennie
This Glasgow-born actor worked steadily throughout his life, with significant roles on shows like Doctor Who and Crossroads. Many of the shows he worked on are quite old, though, and some seem to have been lost in the archives (or simply never released in any modern format). Most British TV fans will recognize him in his final role, though. In series 4 and 5 of Monarch of the Glen, he played the role of Badger, Kilwillie's long-suffering butler.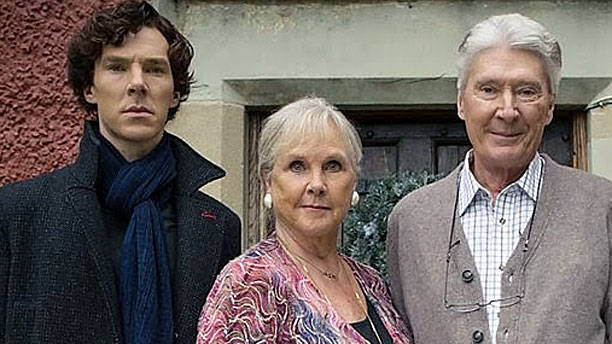 Timothy Carlton
Remember the "Rolls Royce" episode of Keeping Up Appearances? You might have noticed Timothy Carlton as "The Salesman" in that episode. It's more likely you'll recognize him as Sherlock Holmes' father in Sherlock. He's also Benedict Cumberbatch's father in real life AND his real life wife of over 40 years, Wanda Ventham, played Sherlock's mother. The two have acted alongside one another in quite a few shows, including Next of Kin, Heartbeat, Executive Stress, and The Lotus Eaters. Young Benedict even got in on a few bit roles in Heartbeat.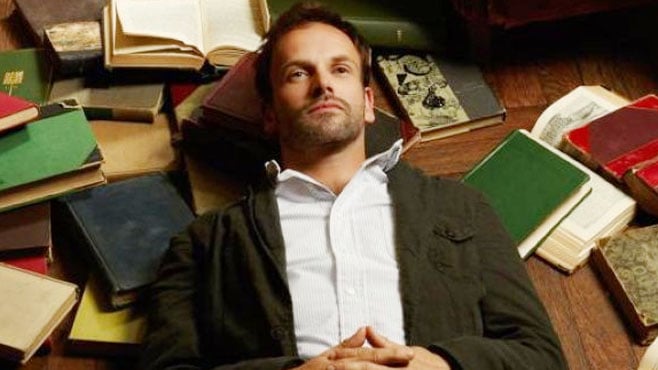 Jonny Lee Miller
Just in case you haven't gotten enough Sherlock Holmes trivia, here's one more fun fact. Before acting as Sherlock in the US series Elementary, Mr. Miller played the less-than-memorable role of "The youth" in episode 1.5 of Keeping Up Appearances. Just 17 or 18 at the time, he later went on to play Jordan Chase in Dexter, Eli Stone in the show Eli Stone, and Sick Boy in Trainspotting.
Where to Watch Guide
Keeping Up Appearances – A classic of British television, this show gives us Patricia Routledge as Hyacinth Bucket, a women desperate to rise above her middle class existence. Streaming | DVD
Classic Doctor Who – Before Christopher Ecclestone and David Tennant took the reins, William Hartnell kicked things off in black and white. Journey back in TV time to see where it all began. Streaming | DVD
No Job for a Lady – Penelope Keith plays Jean Price, a newly-elected female MP determined to make a difference (and challenged by stodgy old men at every turn). Streaming | DVD
Downton Abbey – Julian Fellowes (aka Lord Kilwillie of Monarch of the Glen fame) created this world-famous series about live at Downton Abbey, a luxurious Edwardian estate in the Yorkshire countryside. Streaming | DVD
Tricky Business – This British children's sitcom ran from 1989 to 1991, and featured a rabbit puppet as the lead alongside human actors. It's not offered streaming or on DVD, but you can view a brief excerpt here on YouTube.
In Sickness and in Health – This BBC sitcom ran from 1985 to 1992 and acted as a sequel to another very successful sitcom, Til Death Do Us Part, which ran from 1965 to 1975. Although the original series was partially lost or destroyed, In Sickness and in Health is available on Region 2 DVD (which means you need a region-free DVD player to watch it). It's very similar to Archie Bunker, and fair warning – it's not exactly politically correct by modern standards.  DVD
Worzel Gummidge – The UK has produced some wonderfully strange and imaginative children's shows, and Worzel Gummidge is one of them. It starred Jon Pertwee (the third Doctor, of Doctor Who) as a scarecrow alongside Una Stubbs, his main squeeze (herself a fairground doll). It's only available on Region 2 DVD (which means you need a region-free DVD player to watch it), and you may find you get a better deal on the Amazon UK site. We've included links to the ultimate collection on both. Amazon UK also has a good selection of the individual series sets.  Amazon US | Amazon UK
Crossroads – Crossroads was a British soap opera set in a motel in a small Midlands village on the outskirts of Birmingham. Though known for poor production values, the stories were engaging and it was immensely popular. It aired from 1964 to 1988. A modern remake (2001-2003) saw the motel turned into a hotel. Due to the large number of episodes, soaps can be difficult to track down, especially after their air dates have passed. However, there are a number of Crossroads collections available on Region 2 DVD from Amazon UK. Remember, you'll need a region-free DVD player to watch Region 2 DVDs.  DVD
Next of Kin – This Britcom ran from 1995 to 1997 and starred Penelope Keith and William Gaunt as a couple forced to abandon their early retirement dreams to care for their orphaned grandchildren after the death of their estranged son. Available on Region 2 DVD (which means you need a region-free DVD player to watch it). Amazon US 
Heartbeat – Heartbeat was a long-running British police drama set in North Riding of Yorkshire during the 1960s. The show ran from 1992 to 2010, and there are 372 episodes in total. It's only available on Region 2 DVD (which means you need a region-free DVD player to watch it). Prices are often better on Amazon UK, so while I've linked to both, I'd highly recommend checking it out on Amazon UK if you're interested in getting started. Amazon US | Amazon UK
Executive Stress – Although this post didn't set out to be about Penelope Keith, it does seem to have moved in that direction. This comedy sees Penelope Keith playing the role of Caroline Fairchild, a woman who heads back into the business world after her 5 children leave the nest. It's available on Region 2 DVD (only plays on a region-free DVD player). Series 1 DVD 
The Lotus Eaters – To eat the fruit of the lotus is to lose the desire to return home. That's the theme of this early 70s BBC drama set on the island of Crete. Wanda Ventham plays a sleeper agent forced to marry a drunk as part of her cover story. There are three series, though it can occasionally be difficult to find them. Only available on Region 2 DVD (requires a region-free DVD player to view). Series 1 DVD
Trainspotting – Jonny Lee Miller was the only non-Scottish main character in this 1990s movie about four drug-using friends in Edinburgh. Streaming | DVD
Elementary – This Sherlock Holmes reboot sees Jonny Lee Miller in NYC in the lead role, with a female "Joan Watson" played by Lucy  Liu. Because it's an American show, there are a lot more episodes to enjoy (and you still get at least a few British accents). Streaming | DVD
Eli Stone – This American comedy-drama series features Jonny Lee Miller as a promising young lawyer who thought he had it all until he started hallucinating. Streaming | DVD
Dexter – Jonny Lee Miller stars in season 5 of this American show about "good guy serial killer" Dexter, the blood spatter analyst who kills bad guys who escape the system. If it's Jonny Lee Miller you're after, you'll want to focus on season 5 – but if you like a slightly gruesome detective series with a twist, you might enjoy the whole thing (even though it's not British). Streaming | DVD