15 Things You Might Not Know About Dame Maggie Smith
In some cases, we earn commissions from affiliate links in our posts.
Last Updated on December 27, 2021 by Stefanie Hutson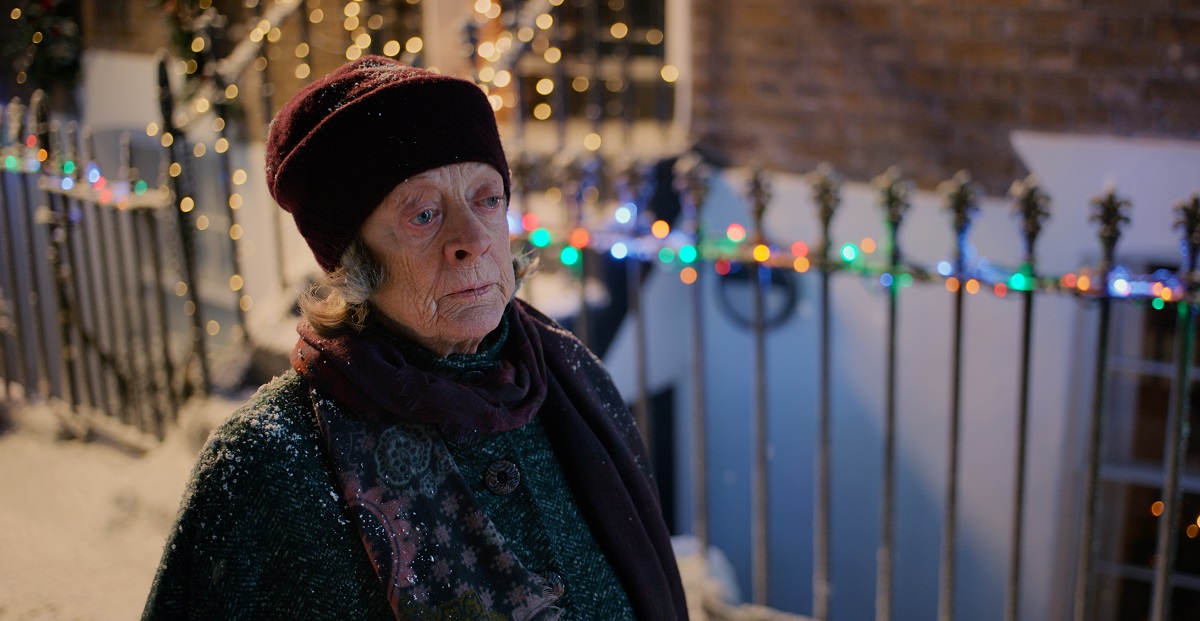 As we're writing this, Dame Maggie Smith is preparing to celebrate her 87th birthday on December 28th, 2021. Like we did for Dame Judi Dench earlier this month, we thought it would be fun to take a look at some trivia about the much-loved actress.
Though she's an notoriously private person, we've done our best to dig up interesting, publicly-available trivia – no slimy gossip site speculation here. We hope you enjoy it.
15 Things You Might Not Know About Dame Maggie Smith
1 | Her most famous roles were not her favourites.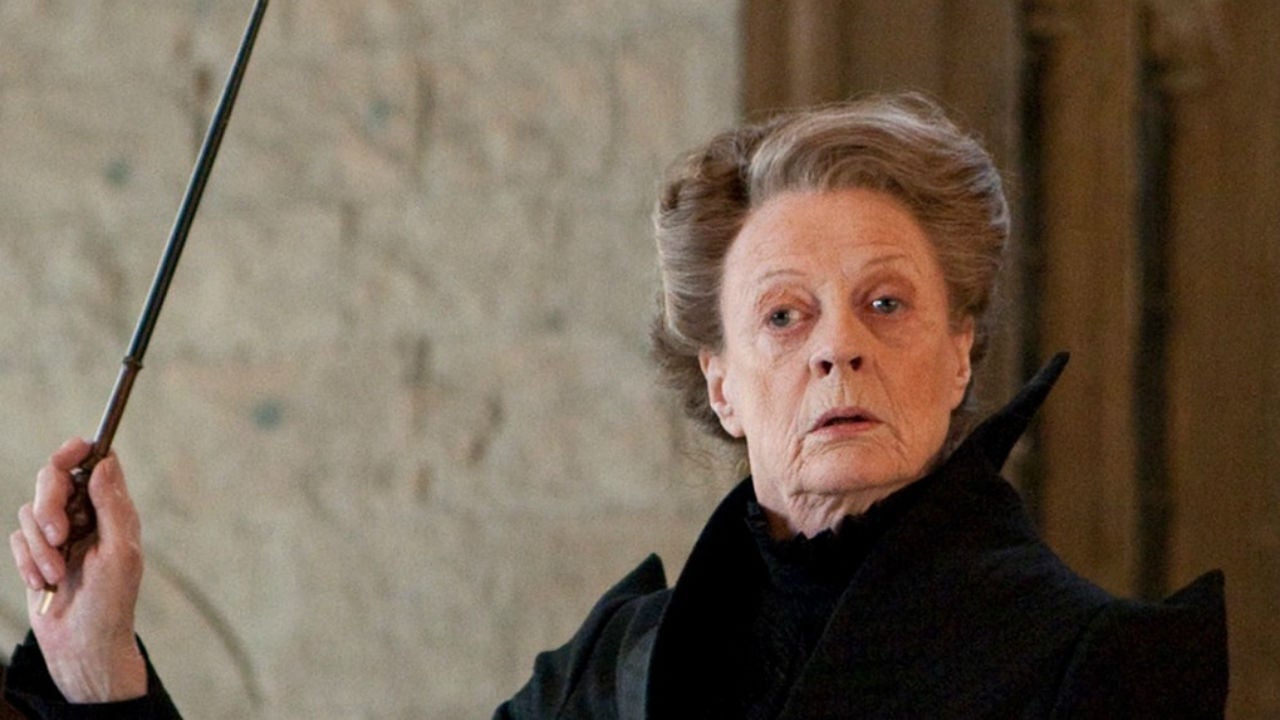 Though she's best known to modern audiences as either the Dowager Countess (Downton Abbey) or Professor Minverva McGonagall (Harry Potter), she's commented on several occasions that they weren't her favourite roles, and they didn't bring her a lot of satisfaction.
In an interview with the Evening Standard, she said, "I am deeply grateful for the work in Potter and indeed Downton but it wasn't what you'd call satisfying. I didn't really feel I was acting in those things."
She was also quite reluctant to join the Downton Abbey movie when it filmed in 2016, expressing concerns that it was "squeezing it dry".
Though her performances were extremely well-received, we can appreciate that a talented stage veteran like herself might not be quite as challenged by ensemble roles in film productions. We hope she's able to find some more challenging and enjoyable roles while she's still willing and able to take center stage.
2 | She's woman enough to play two characters in one.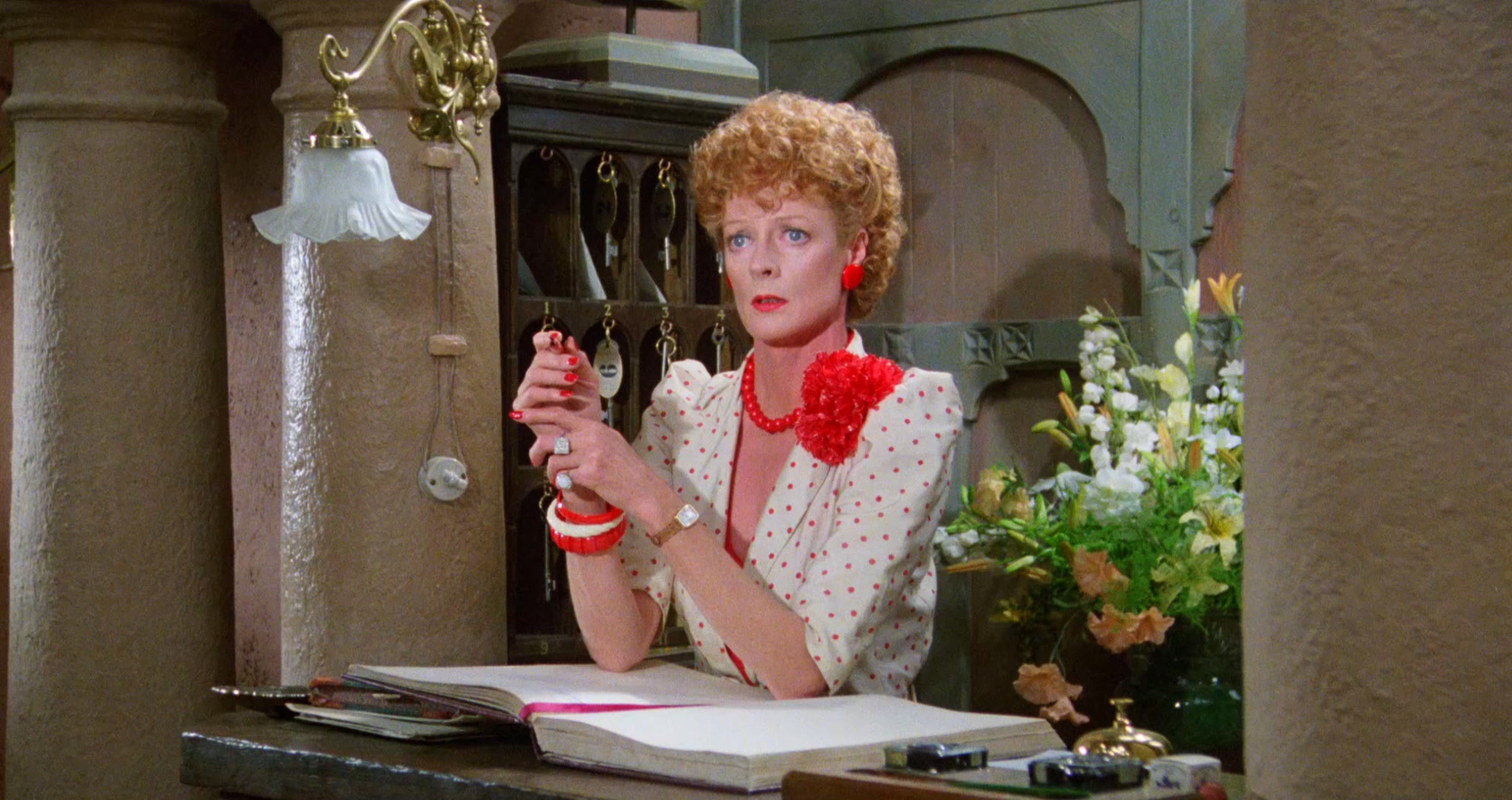 In the 1982 adaptation of Agatha Christie's Evil Under the Sun, Dame Maggie Smith played a single character called Daphne Castle. Those who've read the book will know there were actually two characters combined into that one role – Mrs. Castle and Rosamund Darnley.
And on top of that – she sings. The film features a delightful duet with her and the late Dame Diana Rigg.
You can catch her performance HERE on BritBox.
3 | She shared an early acting teacher with Miriam Margolyes.
In the late 1940s, Smith began attending Oxford High School, an all-girls institution in Oxford, England. The prestigious institution also educated pottery entrepreneur Emma Bridgewater, comedian Mel Giedroyc, poet Elizabeth Jennings, and fellow actress Miriam Margolyes.
Though Smith was no academic (she barely scraped by with passing marks), teacher Dorothy Bartholomew was instrumental in helping her shift her focus to acting. Bartholomew also taught Margolyes during her years at OHS.
4 | Dame Maggie (as the Dowager Countess) is a meme
The sharp words of the Dowager Countess are the best part of #DowntonAbbey for many people. Share your favorite Dowager Countess memes this weekend during the #LPBDowntonMarathon. Remember to tag @lpborg . We'll get you started with this one! pic.twitter.com/BEWazBSuQ8

— LPB (@lpborg) May 23, 2020
Quite a few memes, really. Between her perfect facial expressions and the fantastic one-liners the Dowager Countess gets in Downton Abbey, she's become internet famous. Even people who've never watched an episode have likely seen one of her memes floating around.
5 | Downton Abbey changed her life.
Though she was a successful working actress for most of her life, it wasn't until Downton Abbey that things really changed. She talks about it a bit on the Graham Norton Show, mentioning that she avoids certain places where people are likely to approach her – and while that may seem ungrateful to her fans, we certainly don't blame her.
British TV and film may not pay nearly as well as American productions (in most cases), but the fame is no less real – and being approached endlessly by fans must surely be tiresome, especially when you never set out to become famous and you don't want to be put in a position where you have to either chat endlessly or disappoint people.
Remember how we said Smith is notoriously private? Her 2015 interview on The Graham Norton Show was her first appearance on a TV talk show in 42 years.
6 | Both of her sons are actors.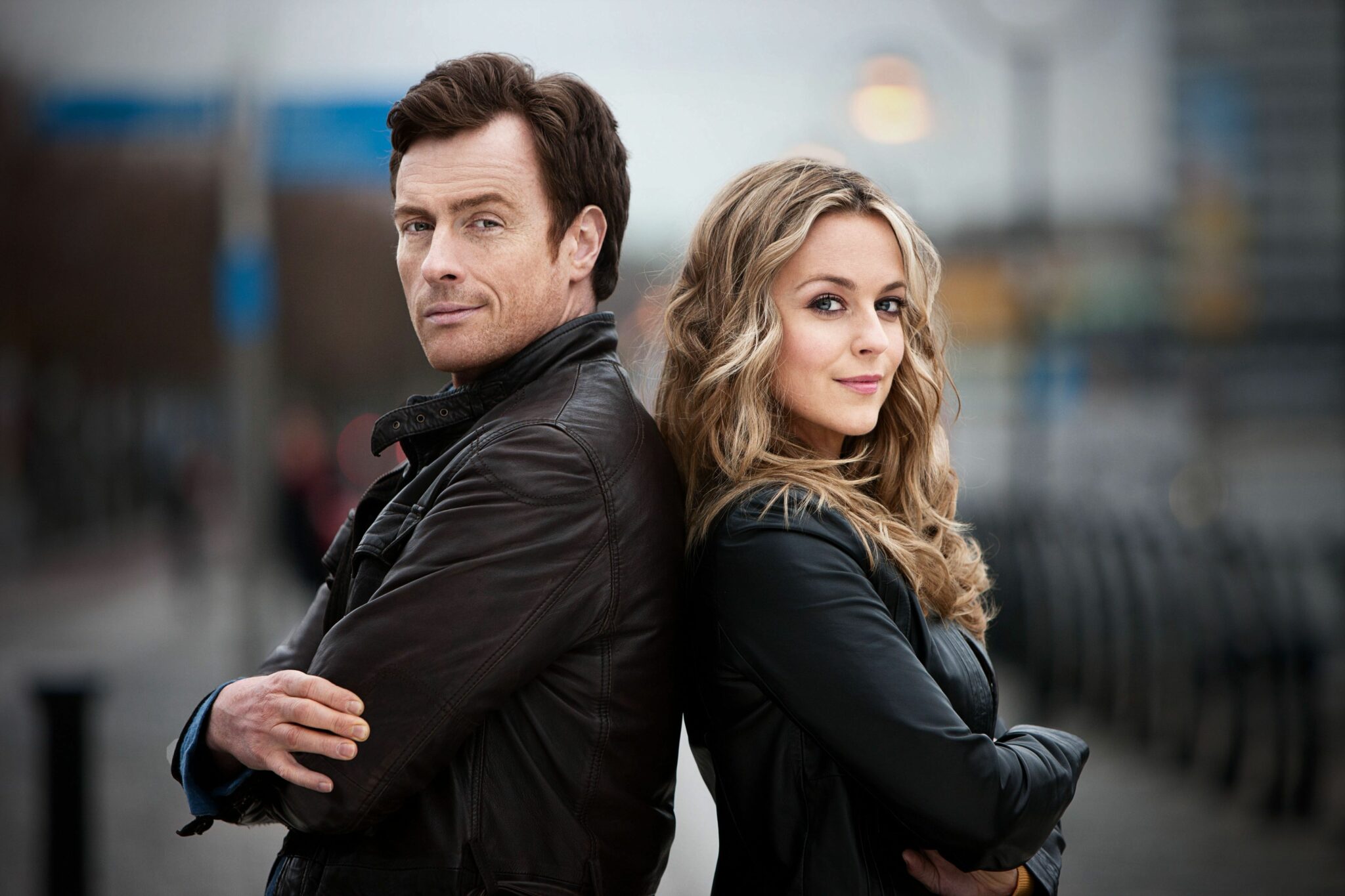 Smith had two sons with fellow actor Sir Robert Stephens, and both of those sons went on to become actors.
Her older son, Chris Larkin (a stage name taken to distance himself from his famous parents), has completed numerous stage roles. You can also see him in shows like Black Sails (as Captain Berringer), Outlander (as Richard Brown), and the Father Brown episode "The Devil You Know".
Her younger son, Toby Stephens, is better known for his screen roles. Most recently, he appeared in season 2 of Alex Rider as Damian Cray. He also played Jack Armstrong in Vexed, James McGraw/Flint in Black Sails, and John Robinson in the recent Lost in Space production on Netflix.
7 | She appeared in TWO films called "Quartet"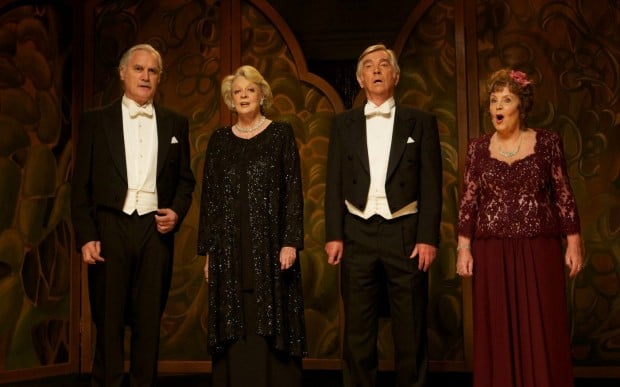 If someone tells you to check out Quartet with Dame Maggie Smith, they're probably talking about the 2012 film about retired musicians trying to save their retirement home – but it's not guaranteed.
Back in 1981, Smith played a substantial role in another film with the same name. The 1981 Quartet starred Isabelle Adjani and followed a young woman left penniless after her art dealer husband was convicted of theft. Smith played one-half of the couple that took in the young woman.
Want to watch them both? You can find the 2012 Quartet on Netflix, or the 1981 Quartet HERE.
8 | She beat breast cancer while filming the sixth Harry Potter movie.
In spite of fatigue and a complete lack of hair, Smith never stopped working (though we certainly wouldn't have faulted her if she did). With the aid of a wig and supportive folks around her, she was able to complete the film and several others in the following years.
We're pleased for her, and we wish her many more years of good health.
9 | She won a Best Actress Oscar while working alongside her first husband.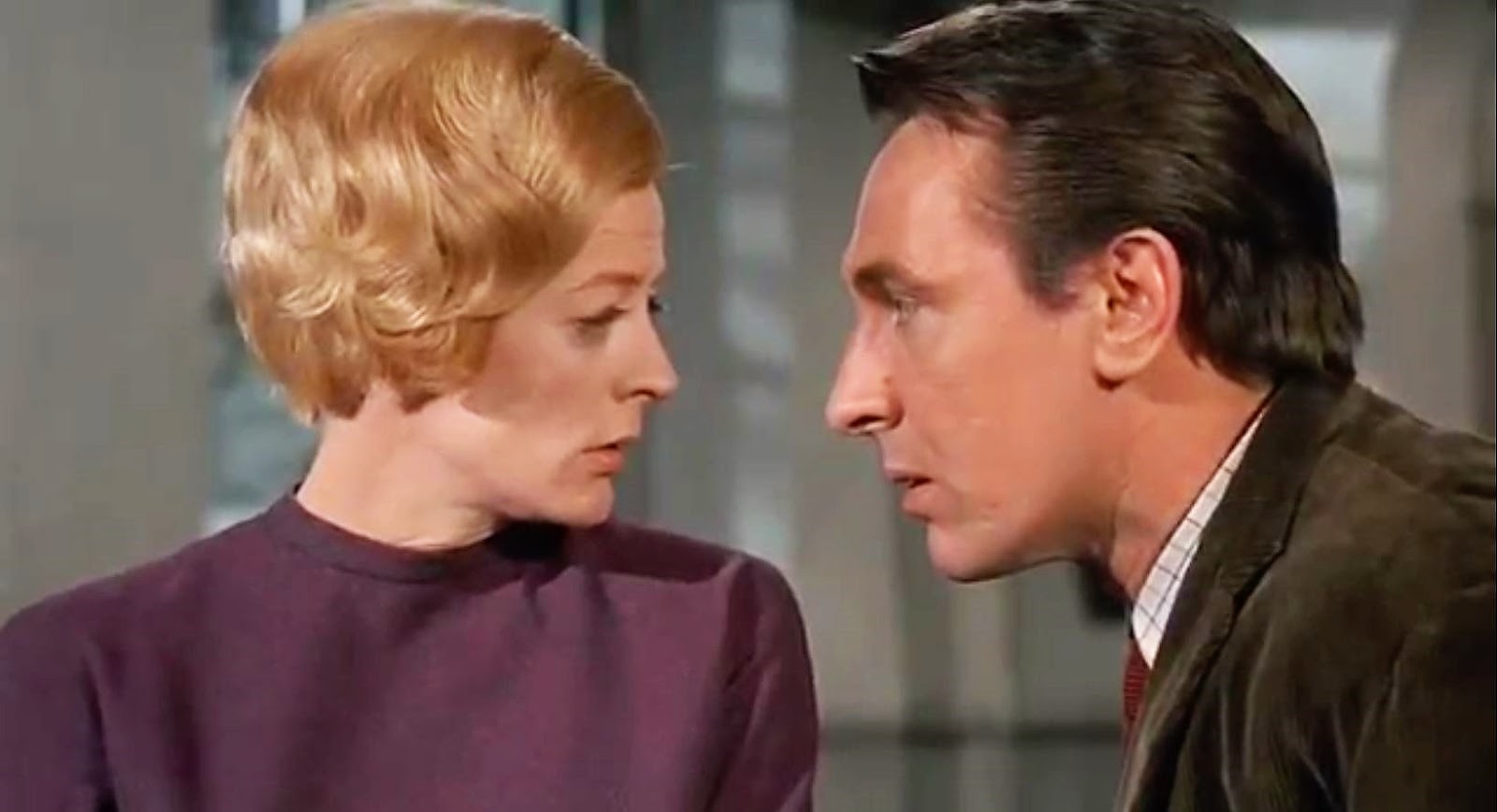 A little less than 10 years before Geraldine McEwan filled the role, Smith played the eccentric Scottish teacher from Muriel Spark's 1961 novel – and it won her a Best Actress Oscar. Robert Stephens, her then-husband, played Teddy Lloyd (seen above).
While you can watch the McEwan version on Acorn TV, you'll need to get the Maggie Smith version on DVD. You might also have luck at your local library.
10 | Downton Abbey wasn't her first rodeo with Julian Fellowes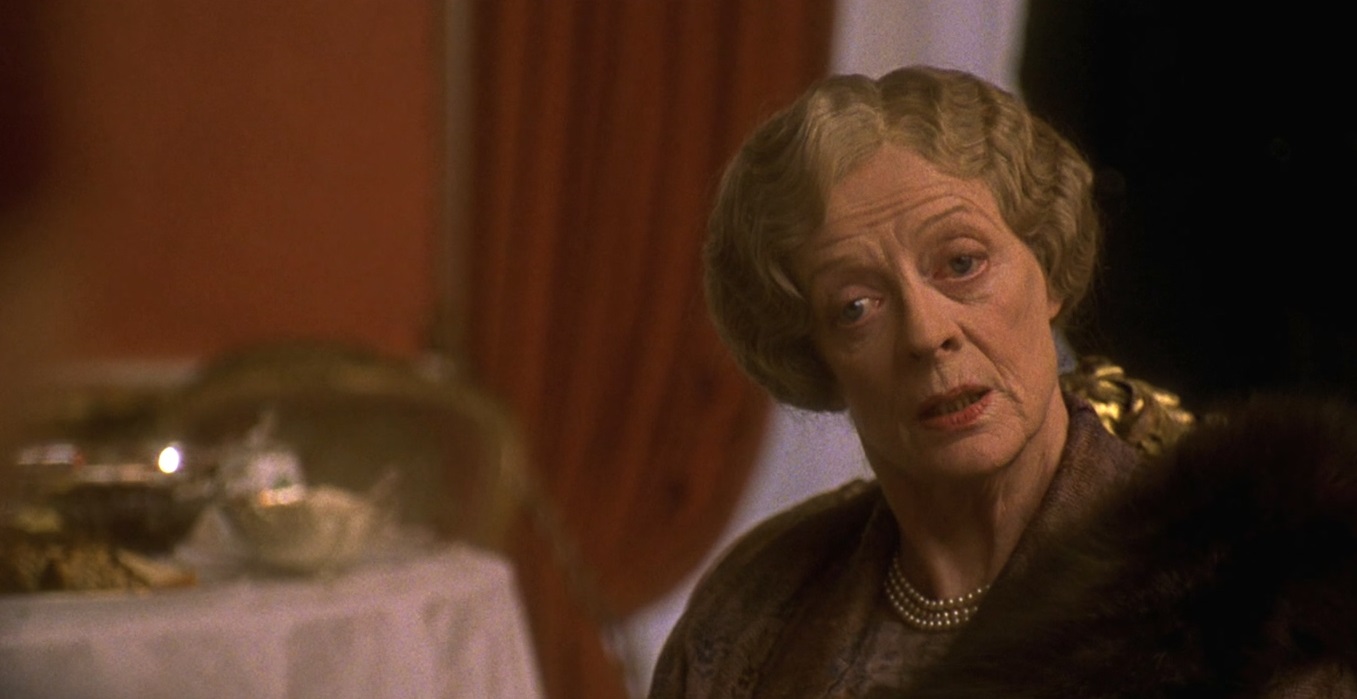 In 2001, Smith was part of the ensemble cast for Gosford Park, a black comedy/mystery film written by Julian Fellowes – the man who would later go on to create Downton Abbey. The film was wildly successful, earning Best Supporting Actress Oscar nominations for both Smith and her co-star, Dame Helen Mirren (along with 5 other Oscar nominations and 9 BAFTA nominations).
Downton Abbey was originally intended as a spin-off of the film, but it was later decided that Downton would be a standalone set in a slightly earlier time period. Given her performance in Gosford Park, it's no surprise Smith was called in for Downton Abbey.
11 | Her Harry Potter role has some unusual connections to another one of her roles.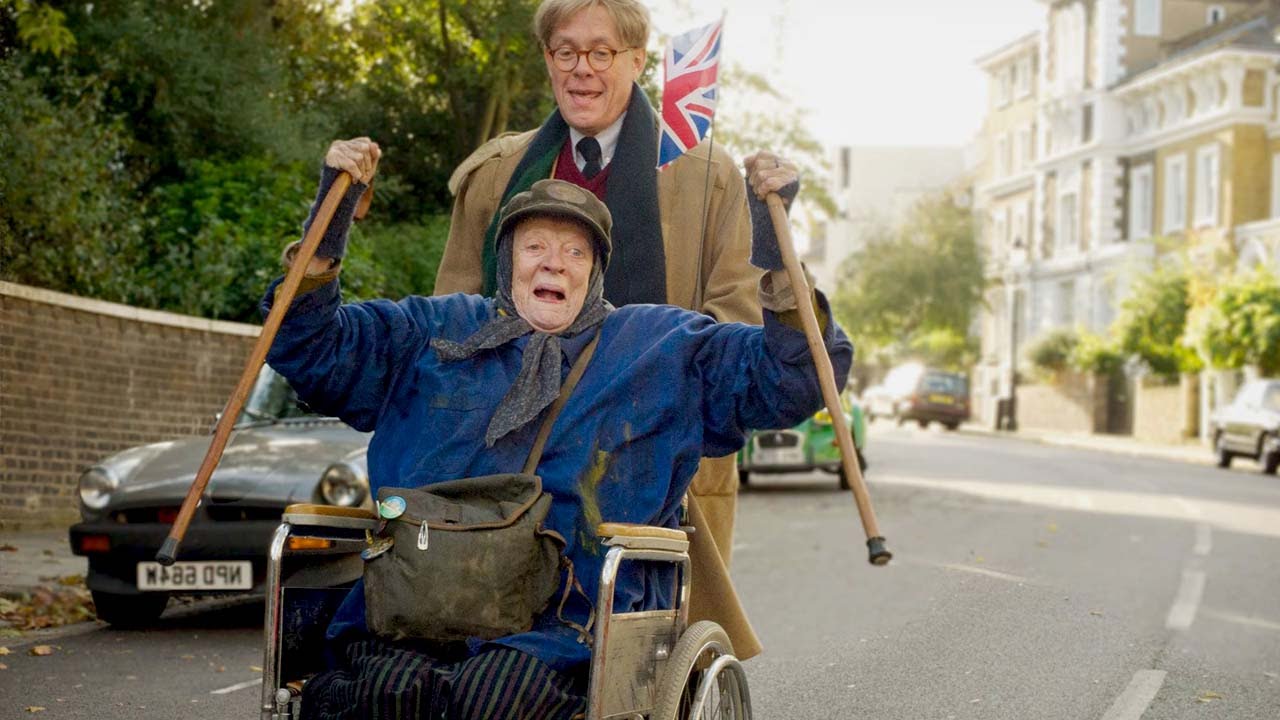 The Lady in the Van is a 2015 film in which Dame Maggie Smith plays a poor woman who parks in a man's driveway "temporarily" and stays for 15 years. Aside from being a great movie, there are some interesting coincidences between it and her Harry Potter role.
In The Lady in the Van, there's a point where Smith's character muses about transfiguration – and her Harry Potter character, Professor McGonagall, was a professor of transfiguration.
There's also a point in The Lady in the Van where Smith's character asks Alan to get her some sherbet lemons at the store. In Harry Potter, "sherbet lemon" is one of the passwords for Professor Dumbledore's office – one Smith's Professor McGonagall had to use to let Harry Potter into the office.
12 | She's done a bit of radio work.
If you've watched everything she's ever done and you still want more, you can check out some of the radio work she's done:
The best part? You're sure to recognise a number of other British acting greats as you listen.
13 | Related to Will Smith?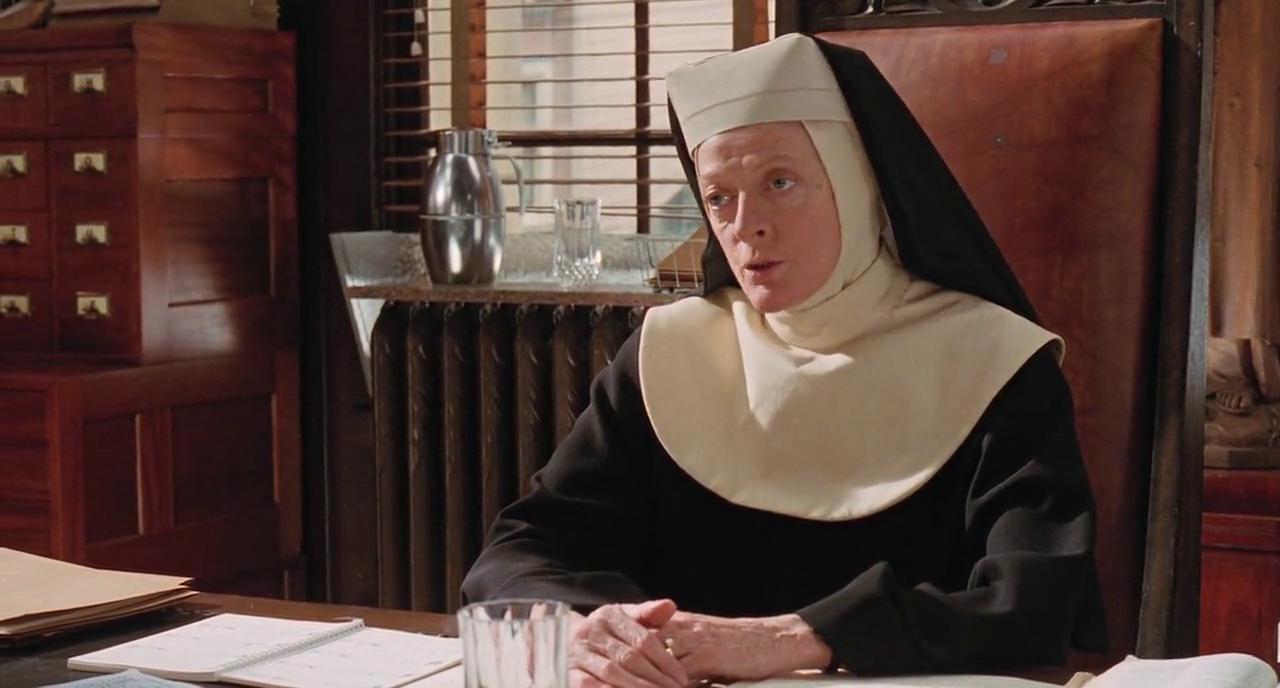 Not exactly. At the 2002 Academy Awards, Whoopi Goldberg (with whom Smith appeared in Sister Act and Sister Act 2) introduced Dame Maggie, Will Smith, and Jada Pinkett Smith as "The Smith Family".
14 | She and Dame Judi Dench have not only worked together – but with each other's children.
Dame Maggie worked with Dench's daughter, Finty Williams, in Gosford Park – while Dame Judi worked with Toby Stephens in Die Another Day.
15 | The second time was the charm for Dame Maggie.
Though her first marriage gave her children but ended in divorce, it was her second marriage that gave her great satisfaction. She married playwright Beverley Cross in 1975, and they were together until his passing in 1998 at the age of 66.
Several years later, she told The Guardian:
I still miss him so much it's ridiculous. People say it gets better but it doesn't. It just gets different, that's all." The other night she dreamt about him. Even in my dream I kept saying to him, 'You are dead. You can't be here'.
She met Cross on the steps of Oxford's Ashmolean when she was 18 and he was a bit older – and though he asked her to marry him, he was already married. While waiting on his divorce, she met Robert Stephens and began a tumultuous relationship that she wouldn't speak about publicly for decades.
Happily, after each had divorced, Smith and Cross were able to enjoy more than two happy decades together.
Where to Watch Dame Maggie Smith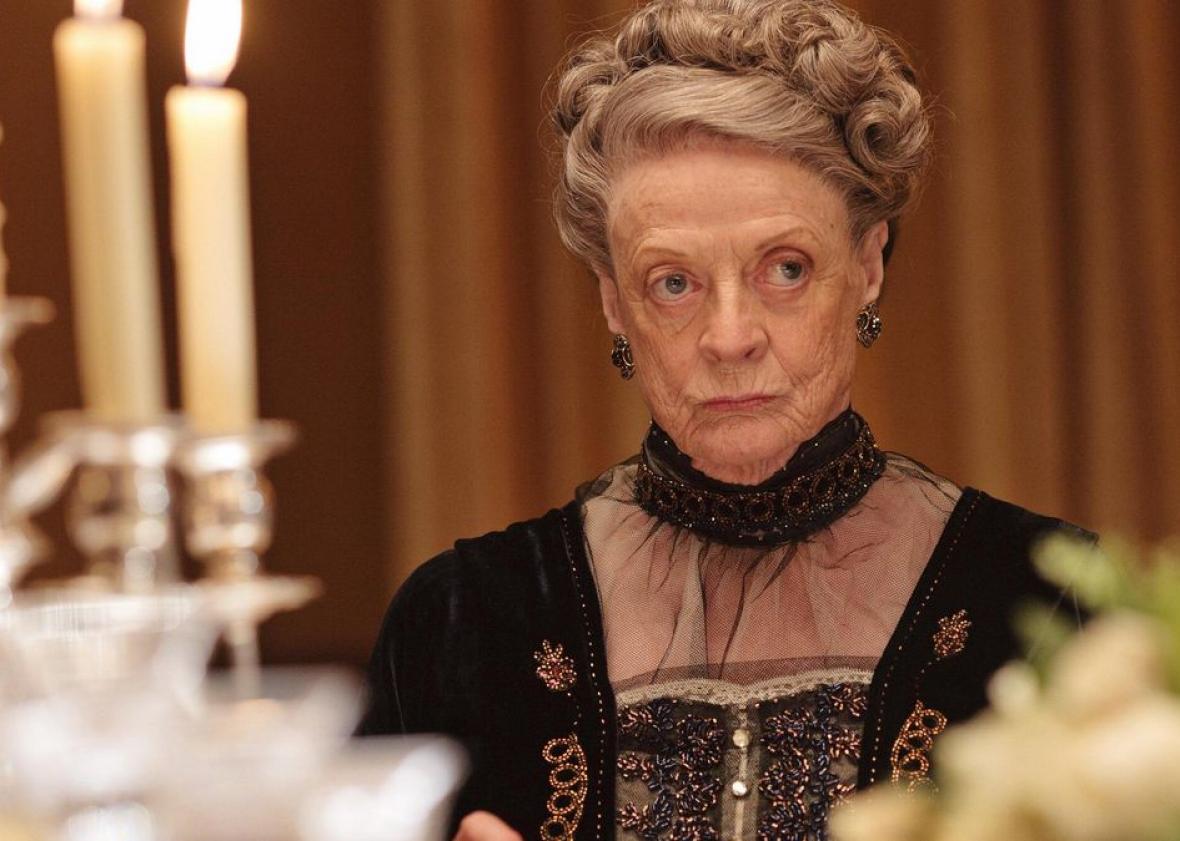 With a career as long as hers has been, we could dedicate pages to listing all her roles (especially stage roles!) – so we'll stick with a few highlights that are currently available to stream in the US.
What's Your Favourite Maggie Smith Role or Bit of Trivia?
Feel free to share your favourite anecdotes, roles, or trivia in the comments!
Save it to Pinterest!