British Period Dramas on Netflix (US): 2021 Update
In some cases, we earn commissions from affiliate links in our posts.
Last Updated on January 1, 2021 by Stefanie Hutson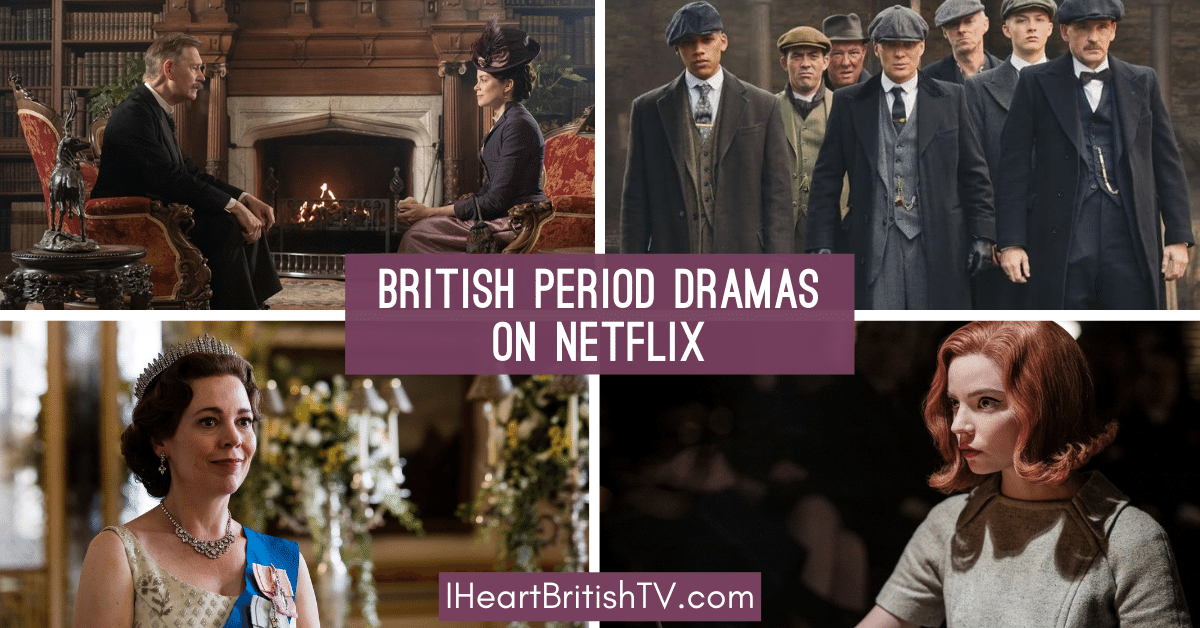 Fans of British period dramas often overlook Netflix in favor of more targeted subscription services like PBS Masterpiece and Acorn TV and BritBox, but that doesn't mean there aren't some real treasures to be found there. Below, we've gathered up lists of British period drama TV shows, movies, and relevant documentaries you can find on Netflix.
As always, we've also thrown in a few others likely to appeal to fans of British period dramas – namely, American works with a strong British connection, shows and movies from the Commonwealth, and a few period dramas from Europe.
Want to check out more of our British TV lists?
British Period Drama Shows on Netflix in 2021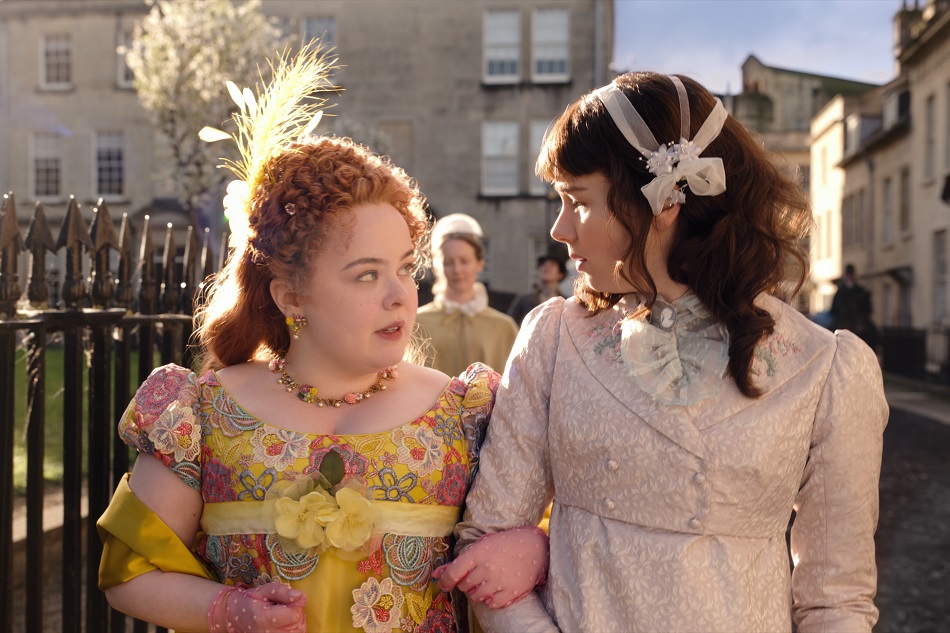 Bridgerton – This Shondaland period drama is set in the English city of Bath, and it follows the eldest Bridgerton sister as she heads out to Regency London's marriage market. It's based on the best-selling romance novels of American author Julia Quinn, and it's likely to appeal to those who enjoy modern takes on the period drama genre (faster, more American pacing, modern music, historically inaccurate costumes, etc.). If you're a purist, this one is definitely not for you.
Ripper Street – A detective series set in 1889 London in the aftermath of the Jack the Ripper killings.
Land Girls – This series follows the ups and downs of life for four women in the Women's Land Army during World War II.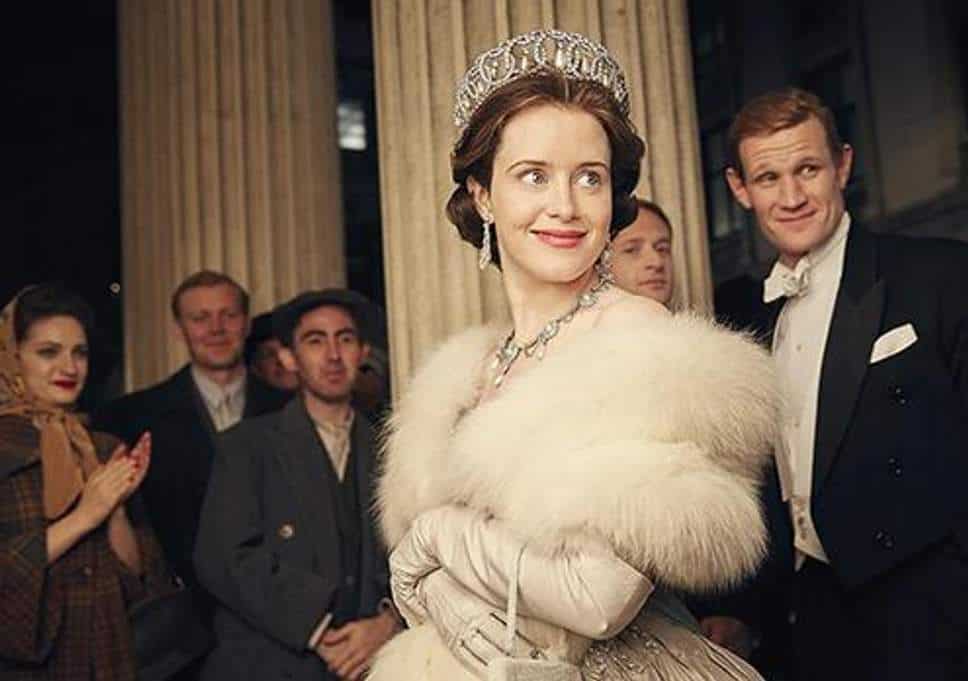 The Crown – This Netflix original follows some particularly dramatic times in Queen Elizabeth's reign during the last half of the 20th century. It begins with Claire Foy and Matt Smith portraying Elizabeth and Philip, and it changes over to Olivia Colman and Tobias Menzies for the third season (due out soon).
Anne With An "E" – Canada – Based on Anne of Green Gables, this series follows a spirited young orphan who goes to live with a spinster.
Troy: Fall of a City – Paris falls for Helen of Sparta, igniting the Trojan War.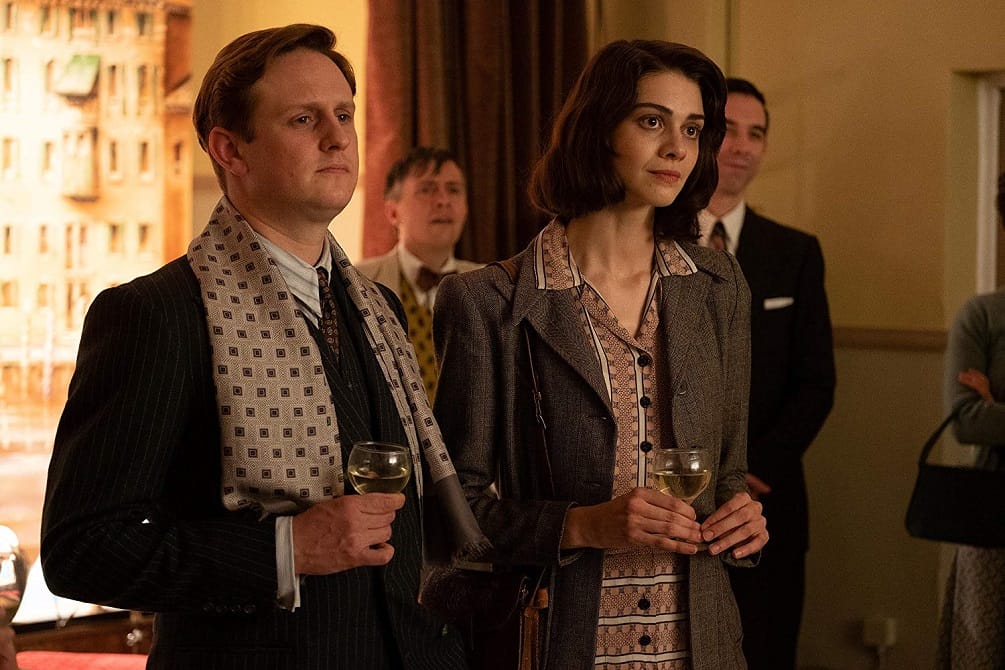 Traitors – Keeley Hawes (Bodyguard) and Emma Appleton (Grantchester) star in this post-WWII drama about a British woman who helps an American agent root out Russian spies in the British government.
Frontier – Canada – In 18th-century North America, trappers and traders try to gain control in the fur trade.
Rebellion – During WWI, three Irish women must choose sides in the revolt against English rule.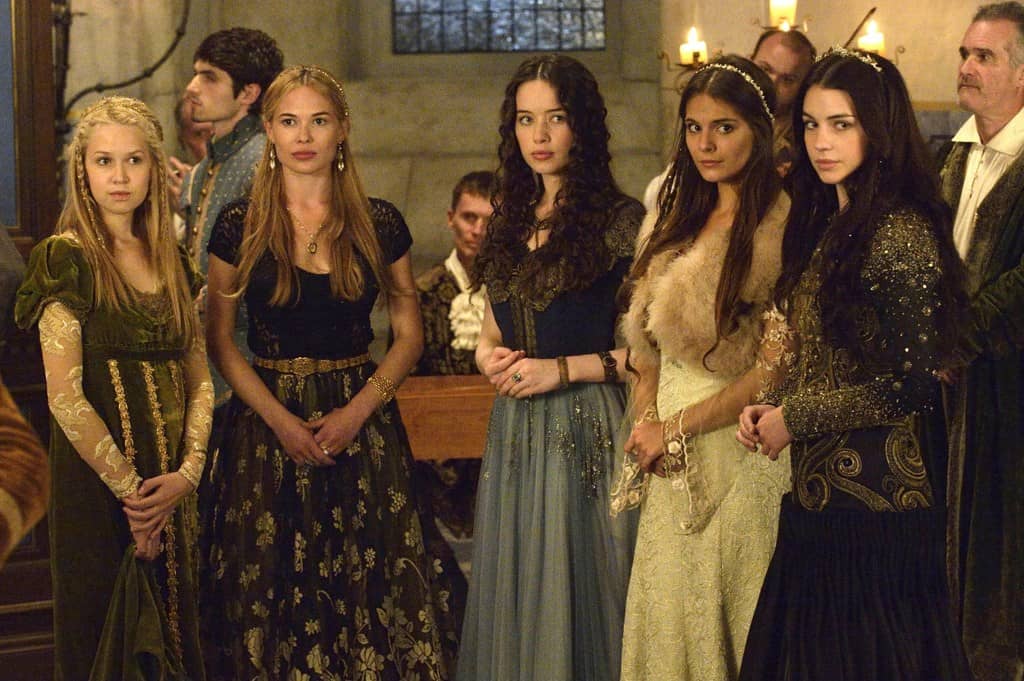 Reign – This historical drama focuses on the life of Mary, Queen of Scots. If historical inaccuracy bothers you, you will find this series particularly problematic.
The Last Kingdom – Set in the days of Alfred the Great, this Netflix Original takes us on one man's quest to reclaim his birthright.
Outlander – Though it's technically an American production, Outlander definitely qualifies as a period drama and it's set in Scotland. Based on Diana Gabaldon's popular romance series, Outlander focuses on the love story between two time-crossed individuals.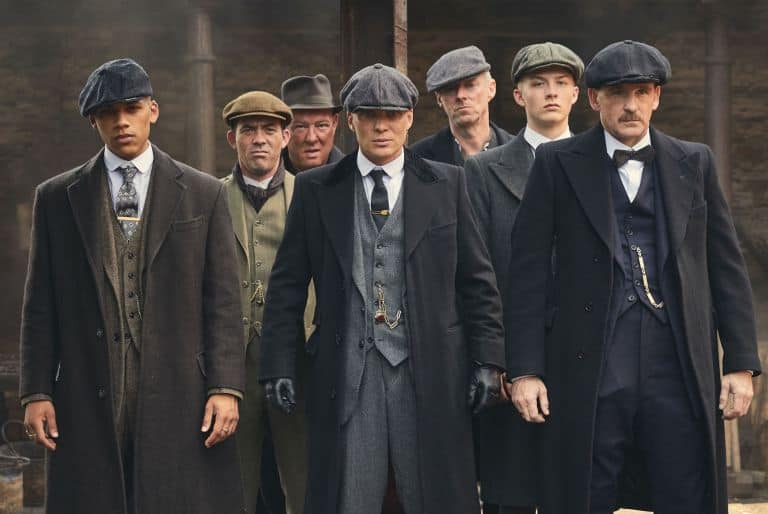 Peaky Blinders – This epic story tells the tale of a crime family in Birmingham, England between WWI and WWII.
Merlin – This is a fun and family-friendly retelling of the King Arthur and Camelot saga.
The Frankenstein Chronicles – In 1827 London, a detective tracks a killer who enjoys dismembering people. Sean Bean stars.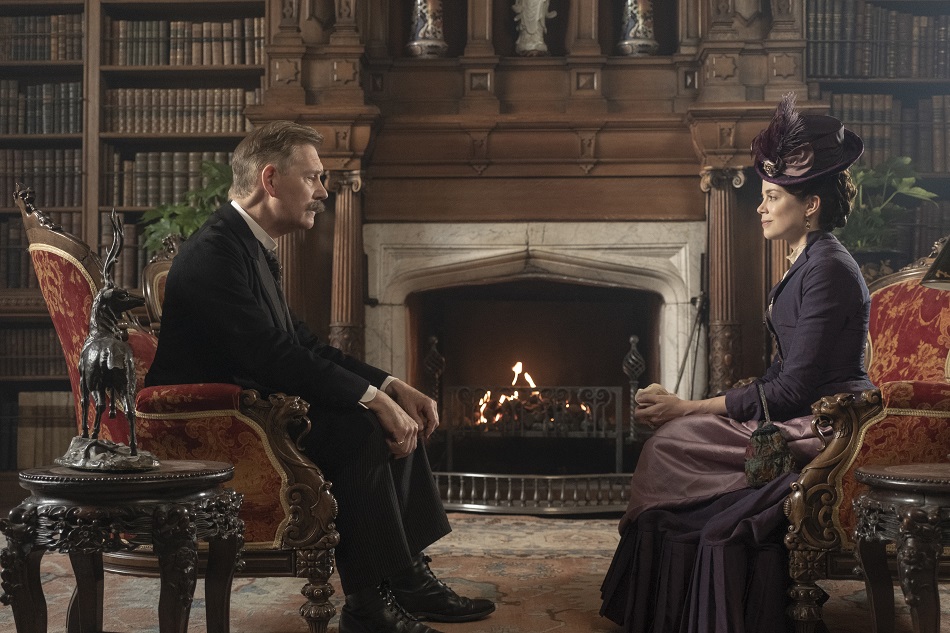 The English Game – Created by Downton Abbey creator Julian Fellowes, this period drama follows the early days of football in 19th-century Northern England, along with the class divides that permeated the sport.
The Borgias – Canada – This period drama follows the notorious and frequently unethical Borgia family.
Alias Grace – Canadian – In 19th-century Canada, a murderess might be deemed not guilty by reason of insanity. This limited series is based on Margaret Atwood's novel.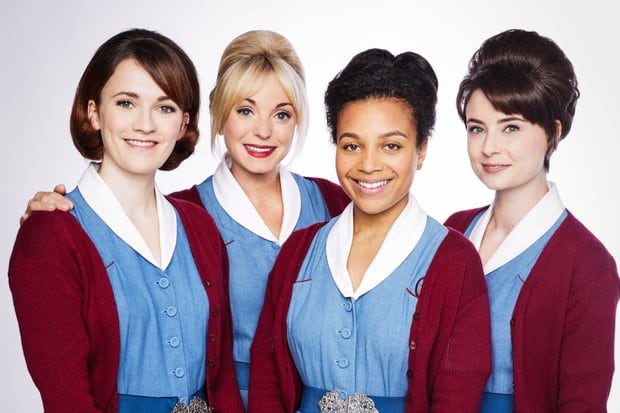 Call the Midwife – This drama looks into the lives of dedicated midwives in impoverished East London of the 1950s and 60s.
The Tudors – Canada – This series follows Henry VIII in 16th-century England.
Versailles – France – This miniseries is set during the reign of Louis XIV as the Palace of Versailles was being constructed.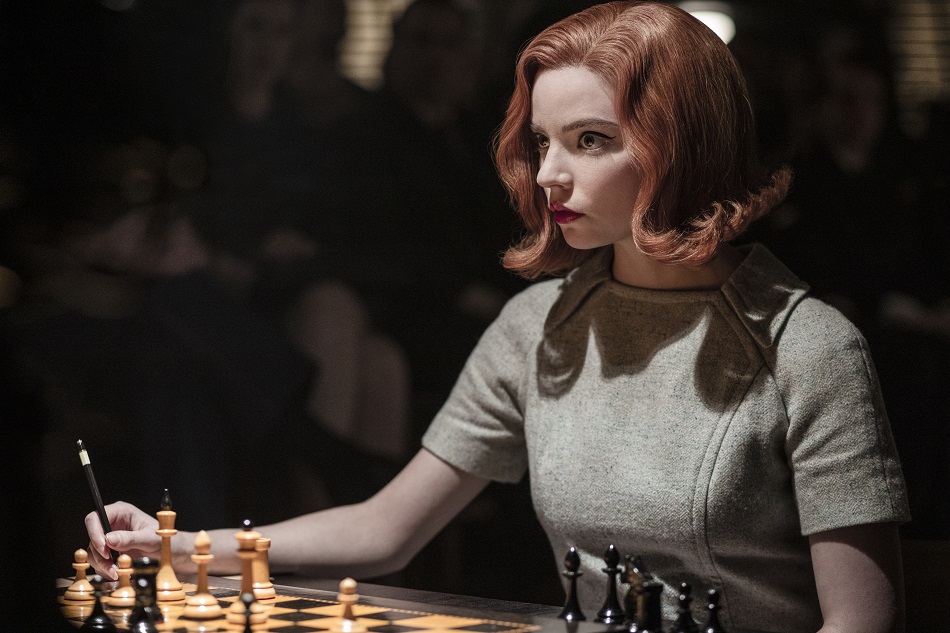 The Queen's Gambit – United States – Though it's an American production, we're making an exception for this one because a large portion of the cast is actually British. The Queen's Gambit tells the story of an orphaned young woman who becomes a chess prodigy and works her way up through the ranks in the traditionally male world of chess. Eagle-eyed Endeavour fans will recognise star Anya Taylor-Joy from the episode "Nocturne".
Bonfire of Destiny – France – This French period drama follows three women whose lives are changed by an 1897 fire.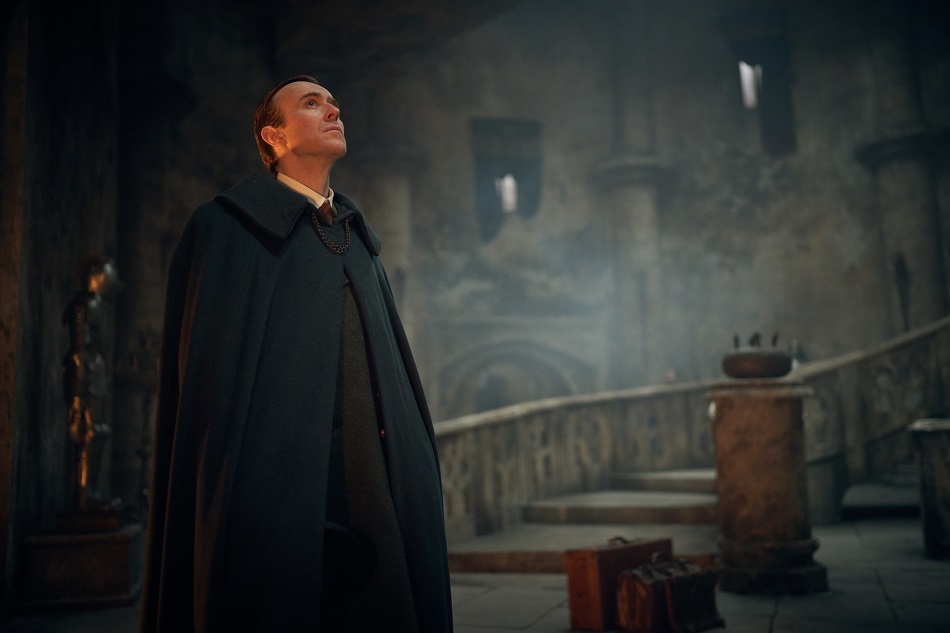 Dracula – Claes Bang stars as Dracula in this dark and suspenseful take on the world's most famous vampire. Mark Gatiss and Steven Moffat (the creators of the recent Sherlock series) developed this series.
Cable Girls – Spain – Beautifully filmed and full of soapy drama, this series follows four young women working at a telephone company as they seek love, friendship, and independence.
British Period Drama Movies on Netflix
A Little Chaos – Kate Winslet and Alan Rickman star in this period drama about a woman hired to design a garden at Versailles for Louis XIV.
The Eichmann Show – This movie dramatizes the story behind the live 1961 broadcast of Adolf Eichmann's trial.
Outlaw King – In 1300s Scotland, Robert the Bruce leads an uprising to take back Scotland's independence from the English.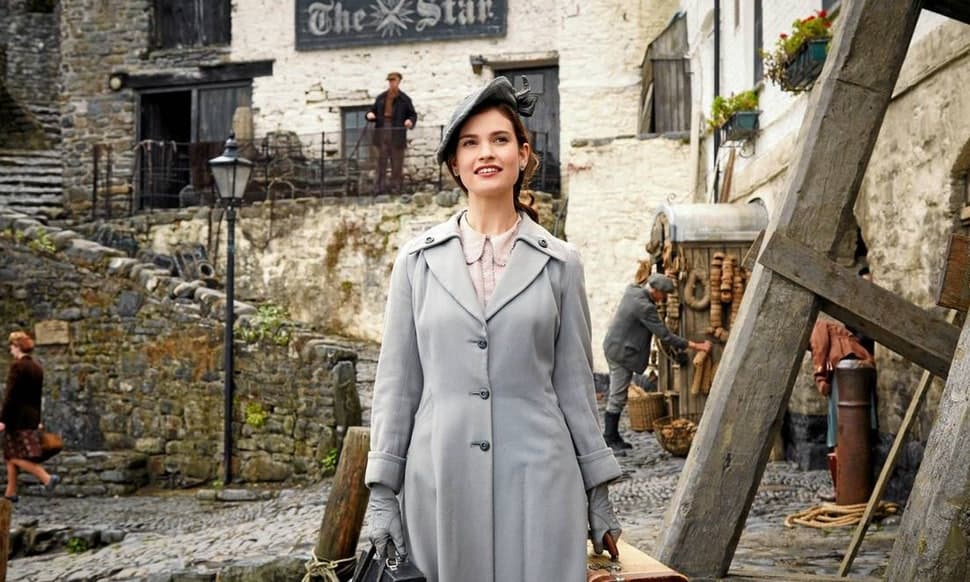 The Guernsey Literary and Potato Peel Pie Society – A young writer travels to Guernsey to learn about a mysterious society with roots in the German occupation of the island during WWII.
Howards End – Set in Edwardian England, this movie tells the story of what happens when you choose to go against the deathbed wishes of a spouse.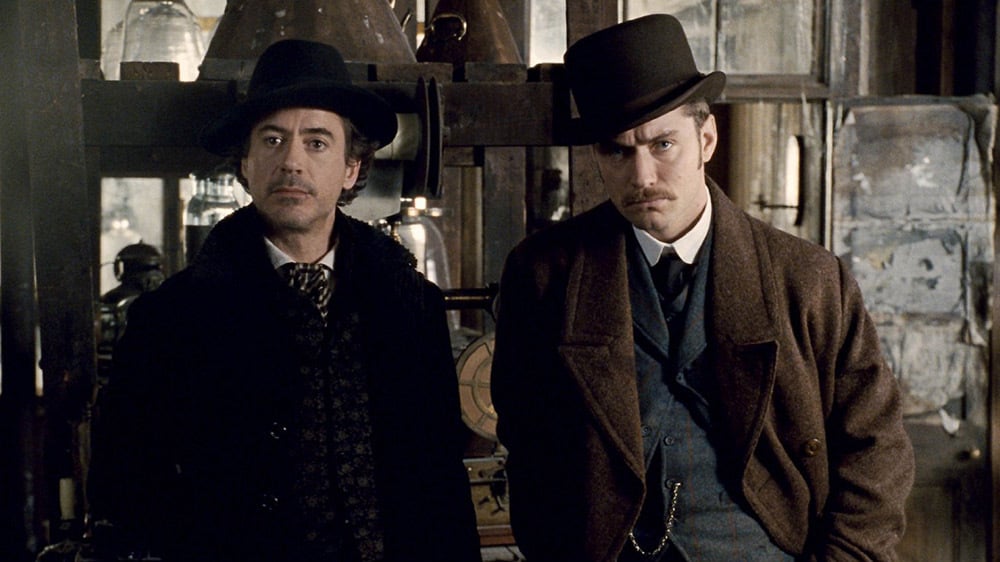 Sherlock Holmes – Robert Downey Jr. stars as Sherlock Holmes in this Guy Ritchie adaptation from 2009.
The Professor and the Madman – Mel Gibson and Sean Penn star in this period film about a mysterious contributor to the original Oxford English Dictionary.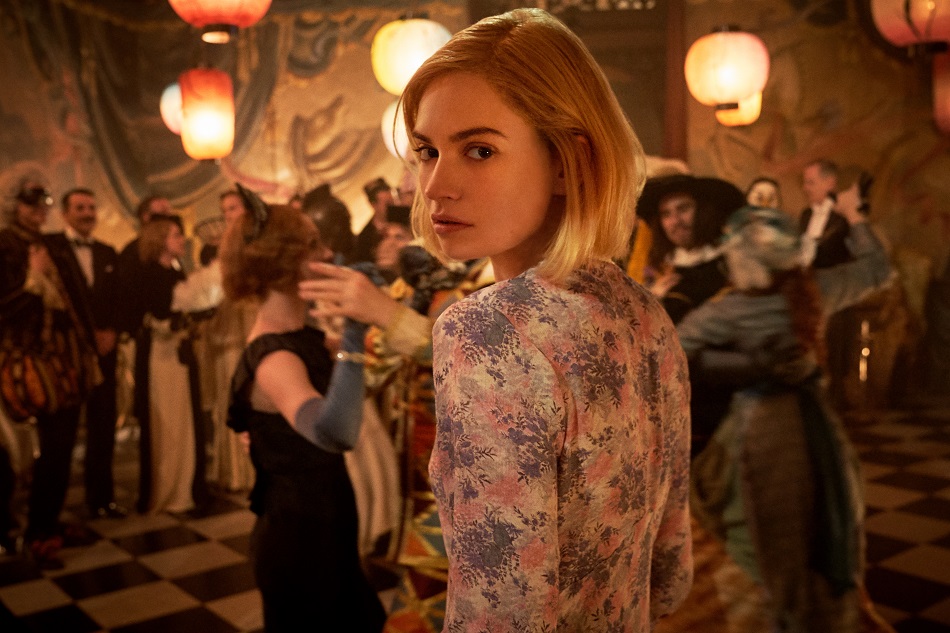 Rebecca – Lily James and Armie Hammer star alongside Kristin Scott Thomas in the latest adaptation of the classic Daphne du Maurier novel.
Once Upon a Time in London – Set in 1930s London, this film follows the rise of organised crime in the city – and the two legendary gangsters who ran things.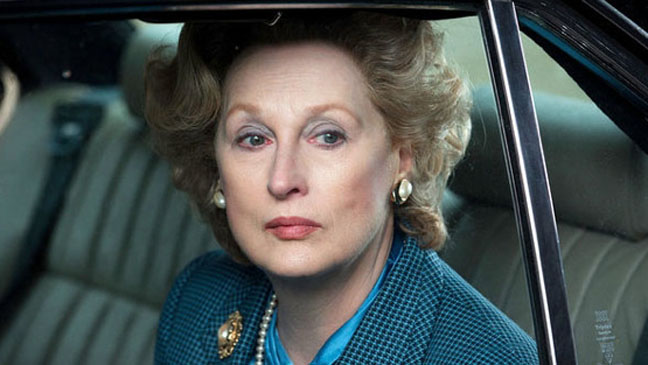 The Iron Lady – If you enjoyed the latest series of The Crown and its portrayal of Margaret Thatcher, you may also enjoy this 2011 film. Meryl Streep portrays the "Iron Lady".
Legend – Tom Hardy portrays both of the infamous Kray twins in this 1960s London gangster film.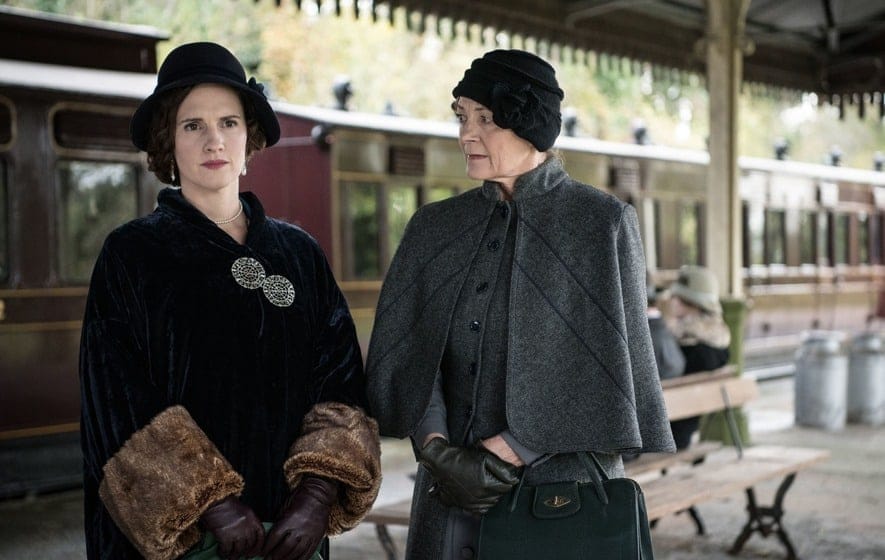 Agatha & the Truth of Murder – This movie is a dramatized version of what might have happened during Agatha Christie's mysterious 11-day disappearance during the 1920s.
The Sapphires – Australia – Set in 1968, this Australian period drama follows a group of performing Aboriginal women as they perform for troops in Vietnam.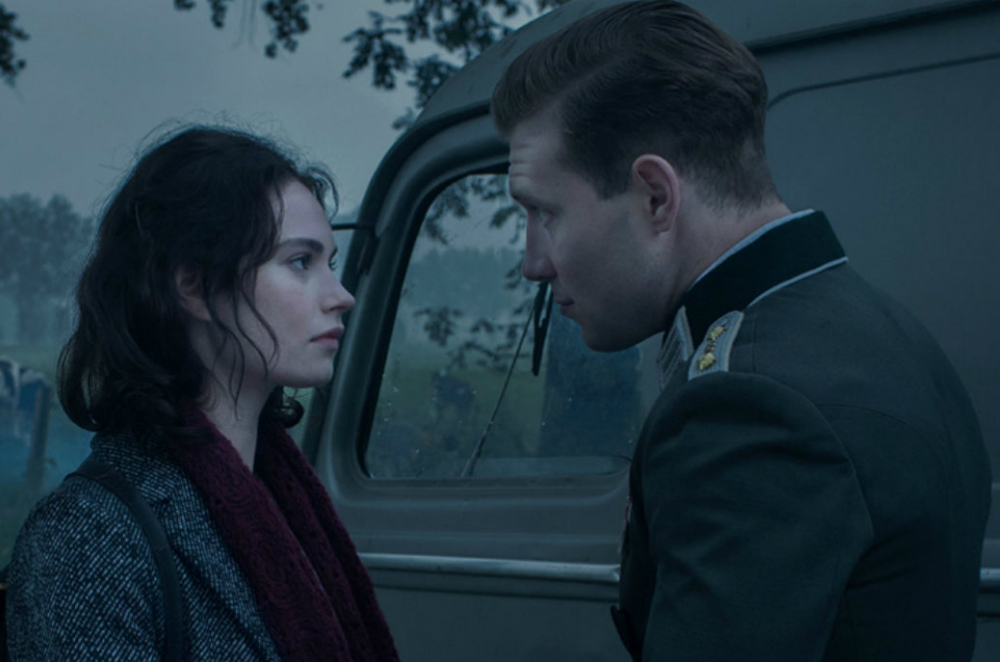 The Exception – Lily James and Christopher Plummer star in this WWII-era film about a Nazi officer who begins a steamy affair with a Dutch maid.
The Danish Girl – Eddie Redmayne, Alicia Vikander, and Ben Whishaw are among the stars of this period series about two married artists in 1920s Denmark. The film was inspired by the life story of trans pioneer Lili Elbe.
Oktoberfest – German – In 1900 Munich, a fiercely ambitious brewer, Curt Prank, endeavours to build the leading beer hall to dominate the city's Oktoberfest.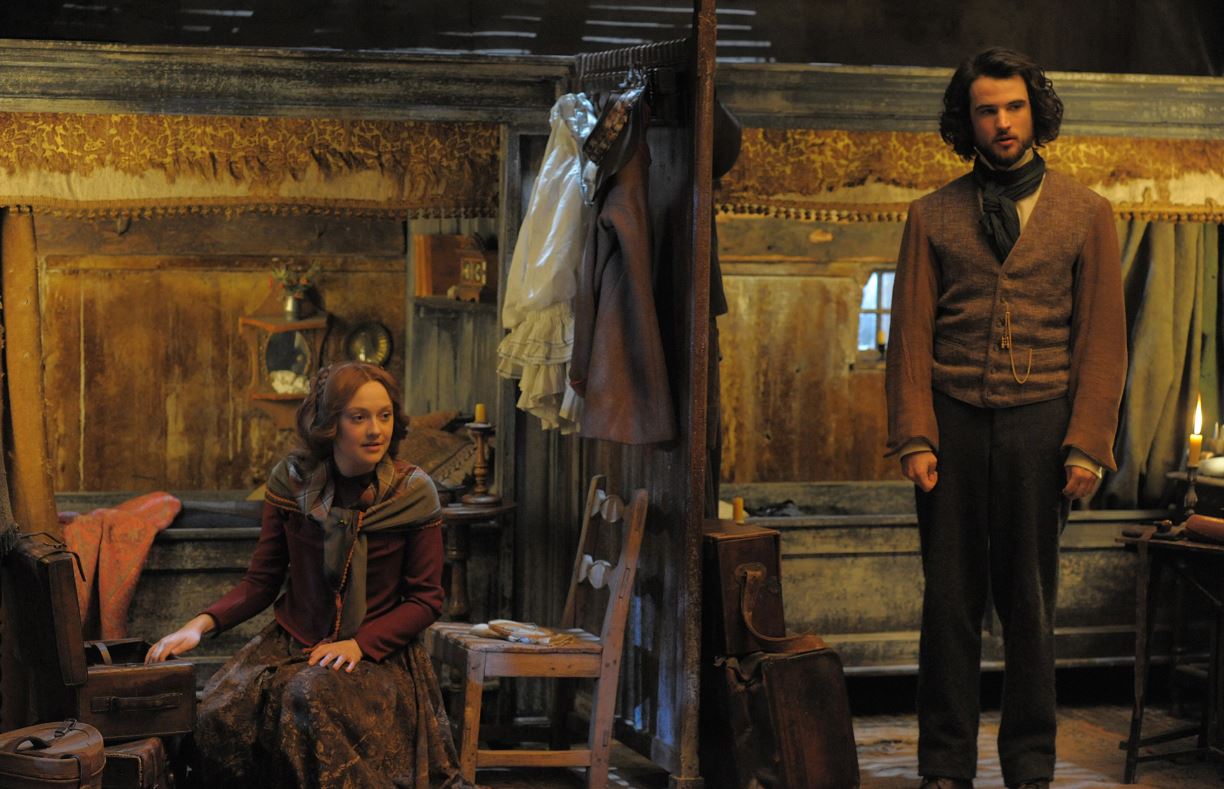 Effie Gray – Stuck in an unpleasant marriage, the lovely young wife of Victorian art critic John Ruskin finds escape in the arms of an artist.
A Little Chaos – Kate Winslet and Alan Rickman are among the stars of this film about a strong-willed young woman hired to design a garden at Versailles.
Les Miserables – Hugh Jackman, Russell Crowe, and Anne Hathaway star in this musical version of Victor Hugo's epic tale of love and sacrifice.
Nonfiction Series of Interest to Fans of Period Dramas on Netflix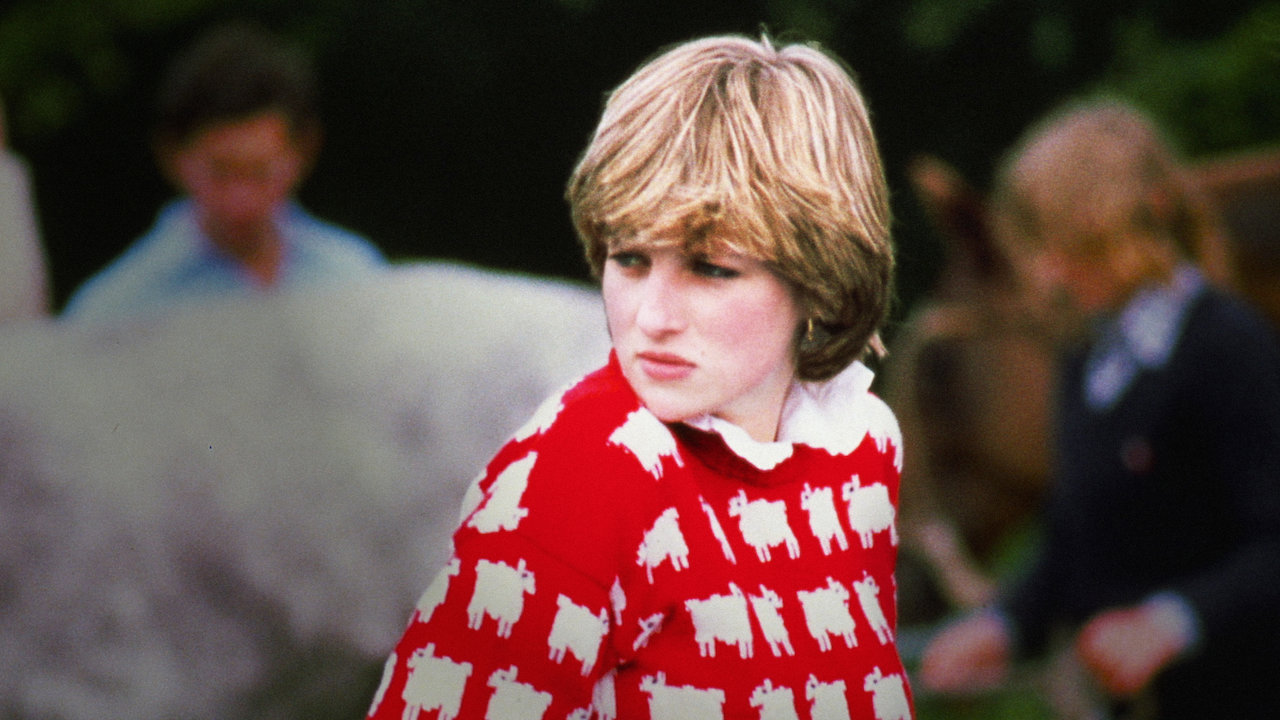 Diana: In Her Own Words – Though the royal family has kept relatively quiet about what went on during Charles an Diana's marriage, she had rather a lot to say on the matter. This documentary uses archival footage and recorded interviews with Diana to tell her side of the story.
Secrets of Great British Castles – This series visits some of Britain's best-known castles, including Edinburgh Castle, Cardiff Castle, Lancaster Castle, Leeds Castle, York Castle, and Arundel Castle.
The Royal House of Windsor – This short series examines the Windsor family, and the ways in which they've managed to survive in a world where inherited power is a fading notion.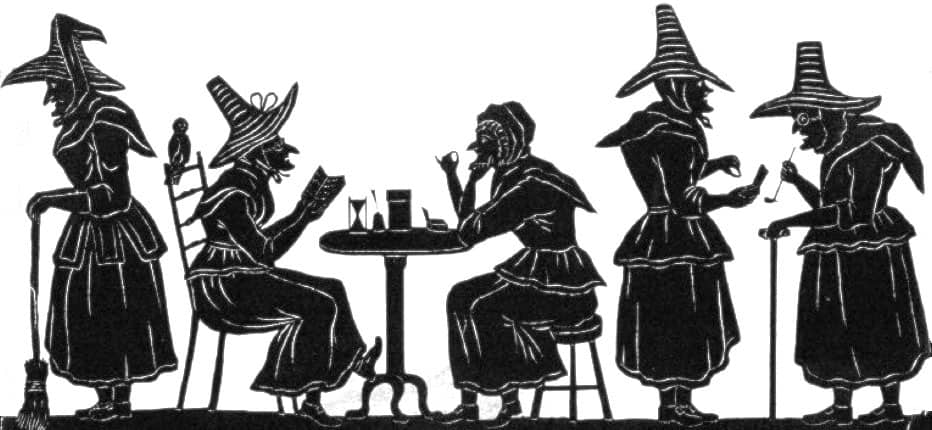 Witches: A Century of Murder – This docuseries focuses on the witch hunts that were common throughout Britain during the 17th century.
Churchill's Secret Agents: The New Recruits – In this modern series, a group of contestants go through the same selection process used for WWII spies.
What's Your Favorite British Period Drama on Netflix?
Let us know which British period drama is your favorite – and if you like some that aren't British, feel free to share those in the comments, too!
Save it on Pinterest!