British Kid & Young Adult Shows You Can Watch for Free
In some cases, we earn commissions from affiliate links in our posts.
Last Updated on December 3, 2021 by Stefanie Hutson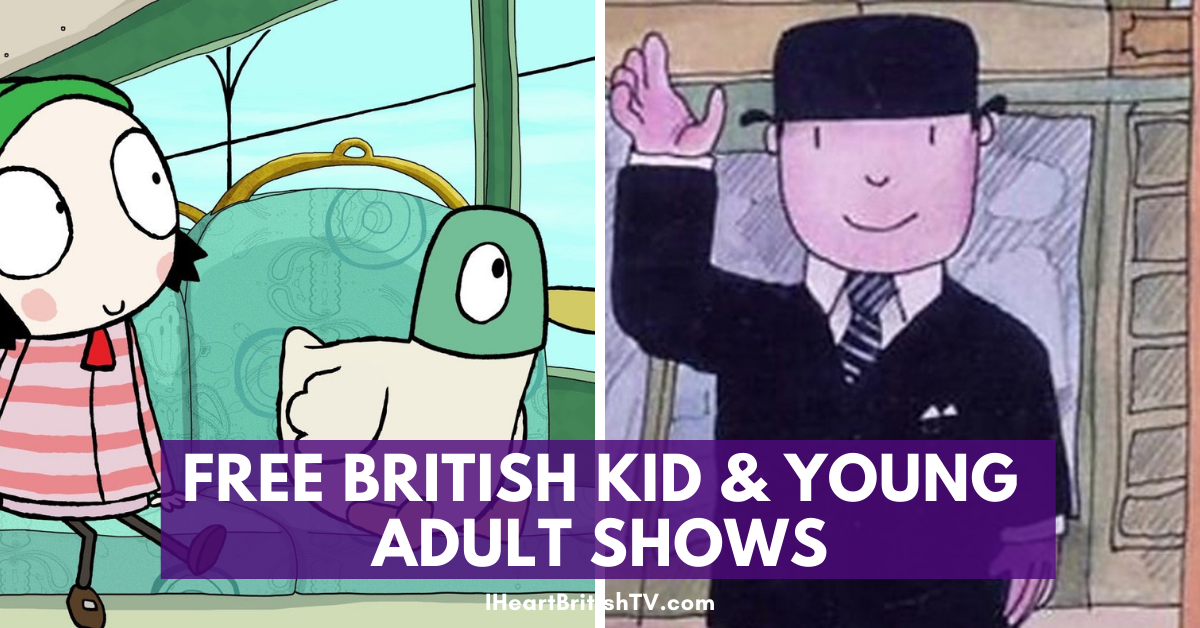 A lot of readers have mentioned that they enjoy sharing their British TV obsession with their young kids or grandkids. Unfortunately, you can't just plop them down next to you with Luther or Line of Duty or Secret Diary of a Call Girl. Or at least, I don't think that's how it's supposed to work.
The good news is that there are plenty of fun, age-appropriate British shows aimed at kids and young adults, including many on free streaming services. In this post, we take a look at the shows available to watch on free, ad-supported streaming services.
Keep in mind that if your kids or grandkids are a bit older, there are probably plenty of shows you could enjoy together in the other categories, too. Click HERE to check out our complete list of British TV shows you can stream for free.
British TV Shows for Kids & Young Adults (That are Free to Stream)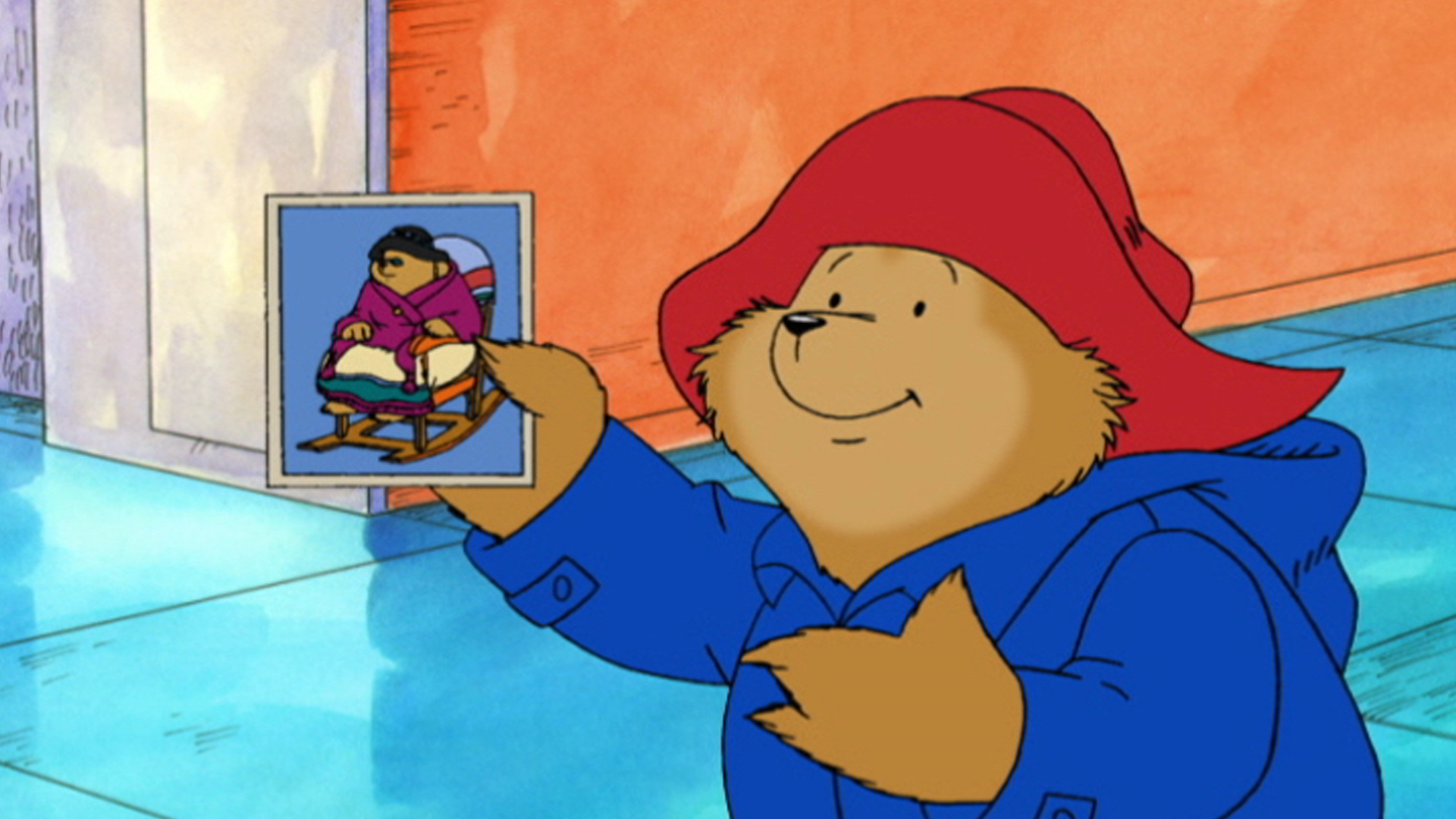 The Adventures of Paddington Bear – 1997 to 2000 – This classic animated series follows the adventures of a Peruvian bear who comes to England as a refugee from an earthquake. The Brown family finds him in Paddington Station and adopts him. Tubi
Atlantis High – New Zealand – 2001 – This teen show is set in a school believed to be build atop the Lost City of Atlantis. IMDb TV, Vudu, Tubi
Enid Blyton Adventure Series – UK/New Zealand – 1996 – This series sees a group of kids on adventures in New Zealand, and it's based on Enid Blyton's novels. IMDb TV, Vudu, Tubi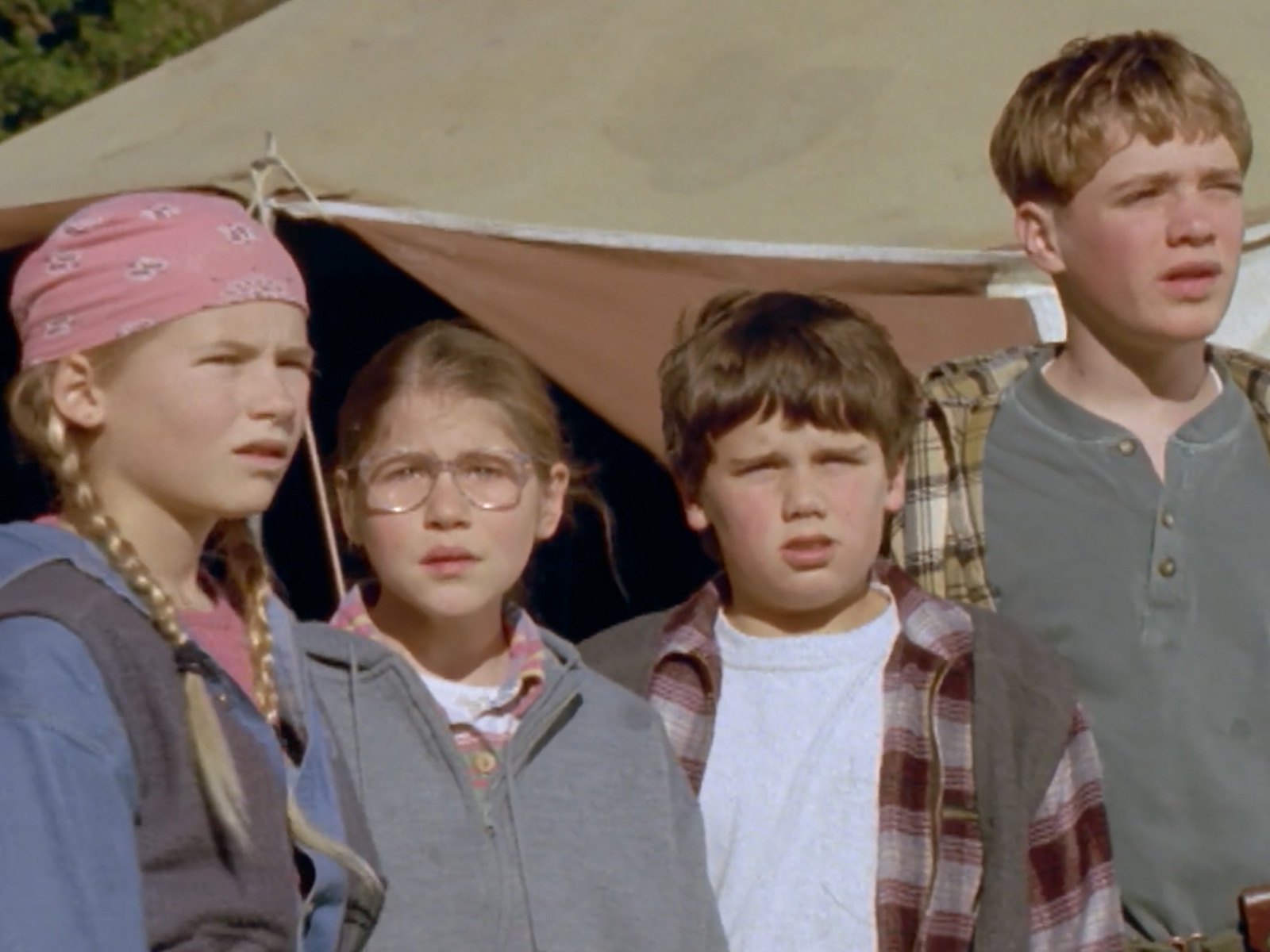 Enid Blyton Secret Series – UK/New Zealand – 1997 – This fanciful young adult series is based on author Enid Blyton's much-loved Secret novels, and it s a follow-up to the Adventure Series. IMDb TV
Gordon the Garden Gnome – 2005 to 2006 – TV gardening presenter Alan Titchmarsh voices the lead role in this animated children's series designed to help kids get interested in gardening. Tubi
Half Moon Investigations – 2009 – This comedy-mystery series for kids was filmed in North Lanarkshire, Scotland, and follows young investigator Fletcher Moon as he goes on stakeouts and undercover operations with his partner, Red Sharkey. IMDb TV, Tubi
Hank Zipzer – 2014 to 2016 – This children's show follows the adventures of a dyslexic schoolboy in London. Ted Lasso fans will spot Nick Mohammed (Nate) in the role of Mr. Love. Pluto
The Hive – 2010 to 2014 – This animated British children's series educates kids about early life through the activities of the Bee family. Tubi
In the Night Garden – 2007 to 2009 – This live action preschool series is narrated by Derek Jacobi (Cadfael) and follows a group of characters who live in a magical forest. Tubi
Mr. Bean Animated Series – 2002 to 2019 – This animated version of the classic British series as the (rare) voice of Mr. Bean, a childish man who rarely does normal things in the normal way. Tubi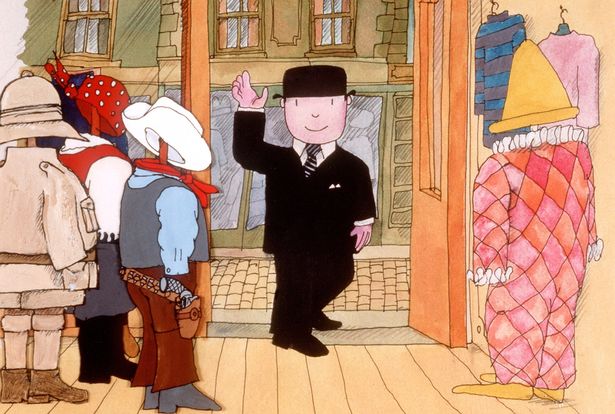 Mr. Benn – 1971 to 1972 – This vintage animated series follows the daily adventures of Mr. Benn, a British man who lives at 52 Festive Road in London. Tubi
Rocket's Island – 2012 to 2015 – Filmed on location on the Isle of Man, this young adult fantasy drama follows foster children who go on magical adventures. IMDb TV, Roku Channel, Tubi, Pluto, Filmrise
Roman Mysteries – 2007 to 2008 – This young adult series follows four kids in Ancient Rome as they go on quests and solve mysteries. IMDb TV, Tubi, Pluto, Vudu, Filmrise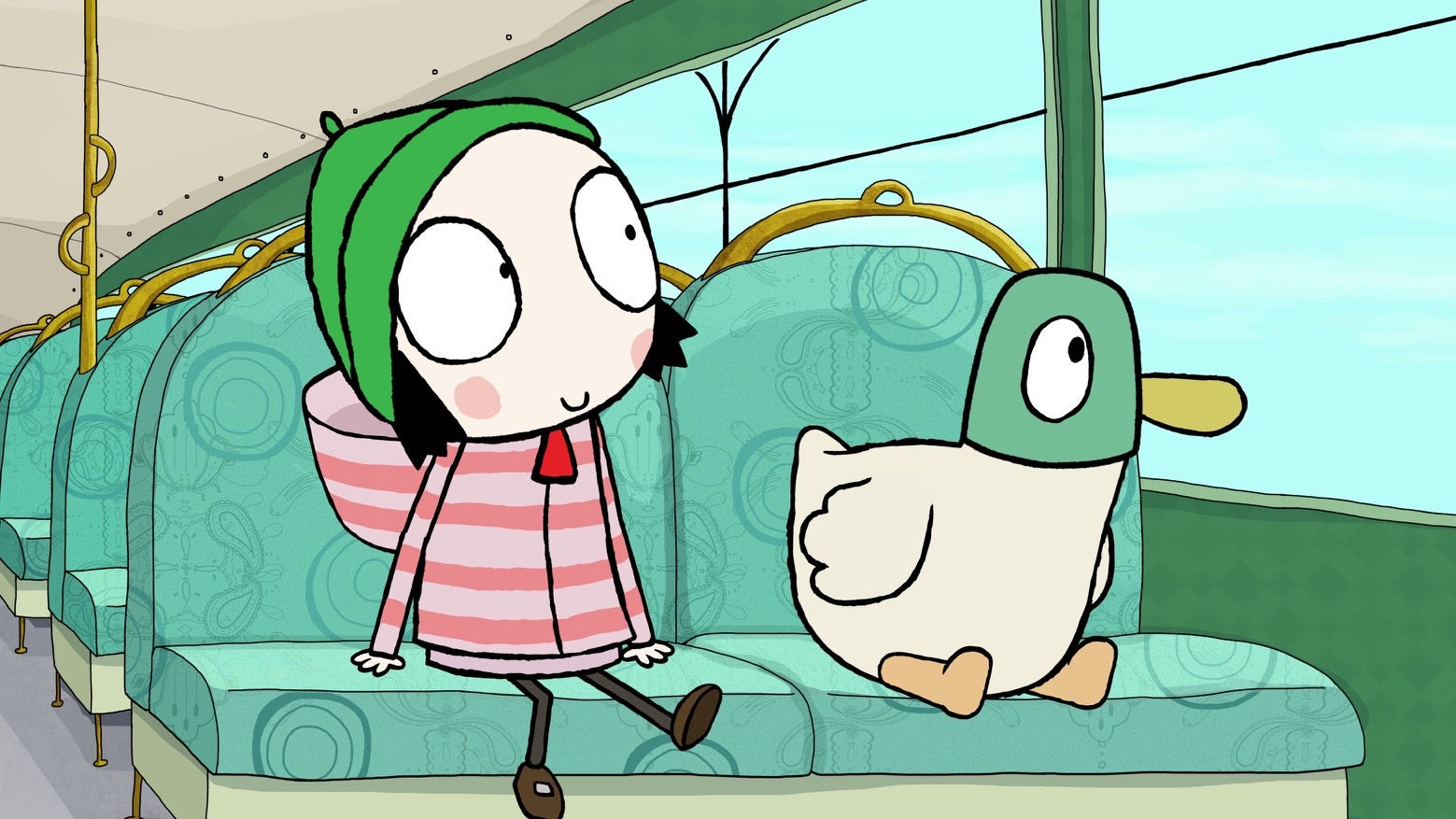 Sarah & Duck – 2013 to 2017 – Narrated by Roger Allam (Endeavour), this series follows the adventures of a 7-year-old girl and her duck. Tubi
Simon's Cat – 2008 to present – This animated web cartoon is based on the work of British animator Simon Tofield, and it follows a hungry cat who will stop at nothing to get more food. Tubi
Wibbly Pig – 2009 to 2010 – This British-Canadian co-production is based on a series of children's books by Mick Inkpen, and it walks kids through everyday situations with simple language. Tubi
Wizards vs Aliens – 2012 to 2014 – Created by Doctor Who screenwriter Russell T. Davies, this series follows a teenage wizard and his bright best friend as they fight against an alien race that has arrived to feast on the magical energy of wizards. Roku Channel ***Thanks, Beth N.!
Wolfblood – 2012 to 2017 – This British-German young adult series revolves around the lives of "wolfbloods", creatures that look like humans but have the ability to transform into wolves at will – and with the full moon. The series focuses on the challenges of growing up and the added difficulties of occasionally transforming. Roku Channel, Tubi, Pluto, IMDb TV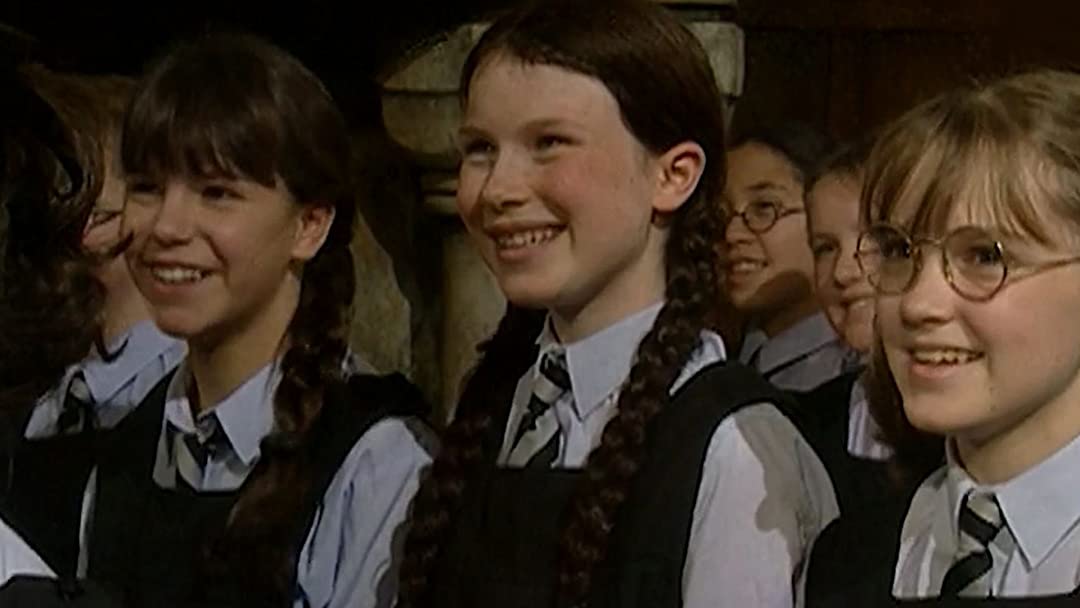 The Worst Witch (1998) – 1998 to 2001 – This British-Canadian co-production was made by ITV, and it follows a group of young witches at a school for magic. Una Stubbs (Sherlock) appears as Miss Bat. Tubi, IMDb TV
Young Dracula – 2006 to 2014 – Count Dracula is a single father, and he's moved his kids Vlad and Ingrid to modern-day Britain. Now, little Vlad wants nothing more than to be a normal British kid and fit in with his friends. IMDb TV, Roku Channel, Tubi, Pluto, Filmrise, Crackle
Yakka Dee – 2007 – Chatterbox Dee encourages kids to learn and say simple words. Tubi
What's Your Favourite British Kids' Show?
Peppa Pig may get all the press for giving kids British accents, but we much prefer the quirky Sarah & Duck or Mr. Benn. And of course, the Enid Blyton stories are classics worth a re-watch, even as adults.
Save to Pinterest!