Top 10 Best British TV Shows Streaming on Amazon Prime Video (US)
In some cases, we earn commissions from affiliate links in our posts.
Last Updated on October 5, 2022 by Stefanie Hutson

Editor's Note: This post has been updated to ensure it reflects what's currently available – so some selections may not reflect the original author's views.
Top 10 Best British TV Shows Streaming on Amazon Prime Video (US)
Amazon Prime has a huge selection of British shows, so we're narrowing this list down to the 10 most popular and highest rated TV shows, in no particular order.
Need more? We also have a huge list of roughly 200 British shows on Amazon Prime.
*Some of these shows may have later seasons that aren't included in Prime but are available for purchase though Amazon, so if you're prompted to buy a season or an episode, that's because it isn't yet included to stream with Prime. If you choose to purchase, it will be in your Amazon digital library to watch forever.
***Special note for our American readers: If you want a guide to more British TV shows on Amazon Prime Video and other streaming services, check out our British TV Streaming Guide. It's a handy printed guide to more than 2000 British TV shows across 21 different US streaming services – including an index in the back for looking up the appropriate streaming services by show name.
Endeavour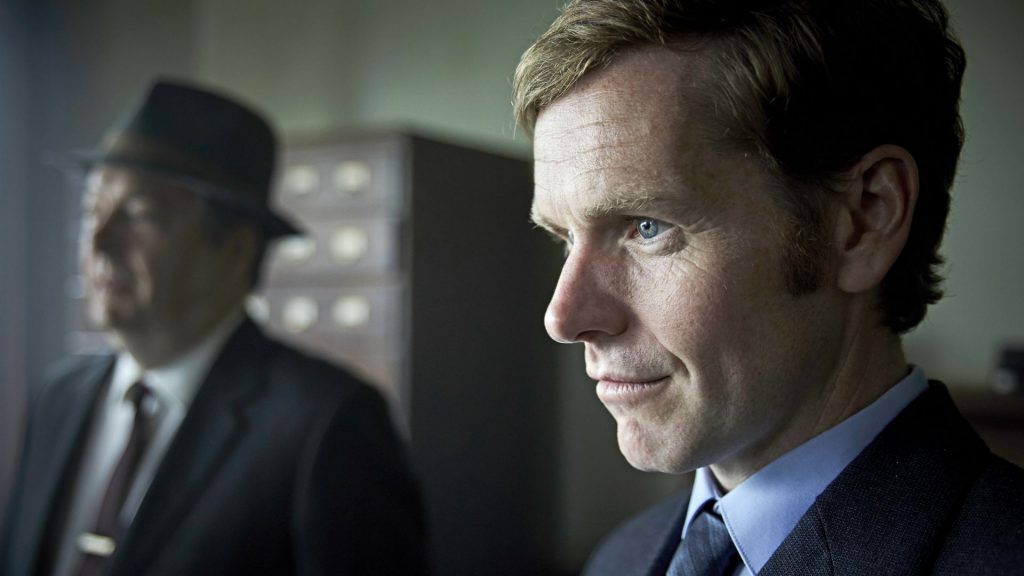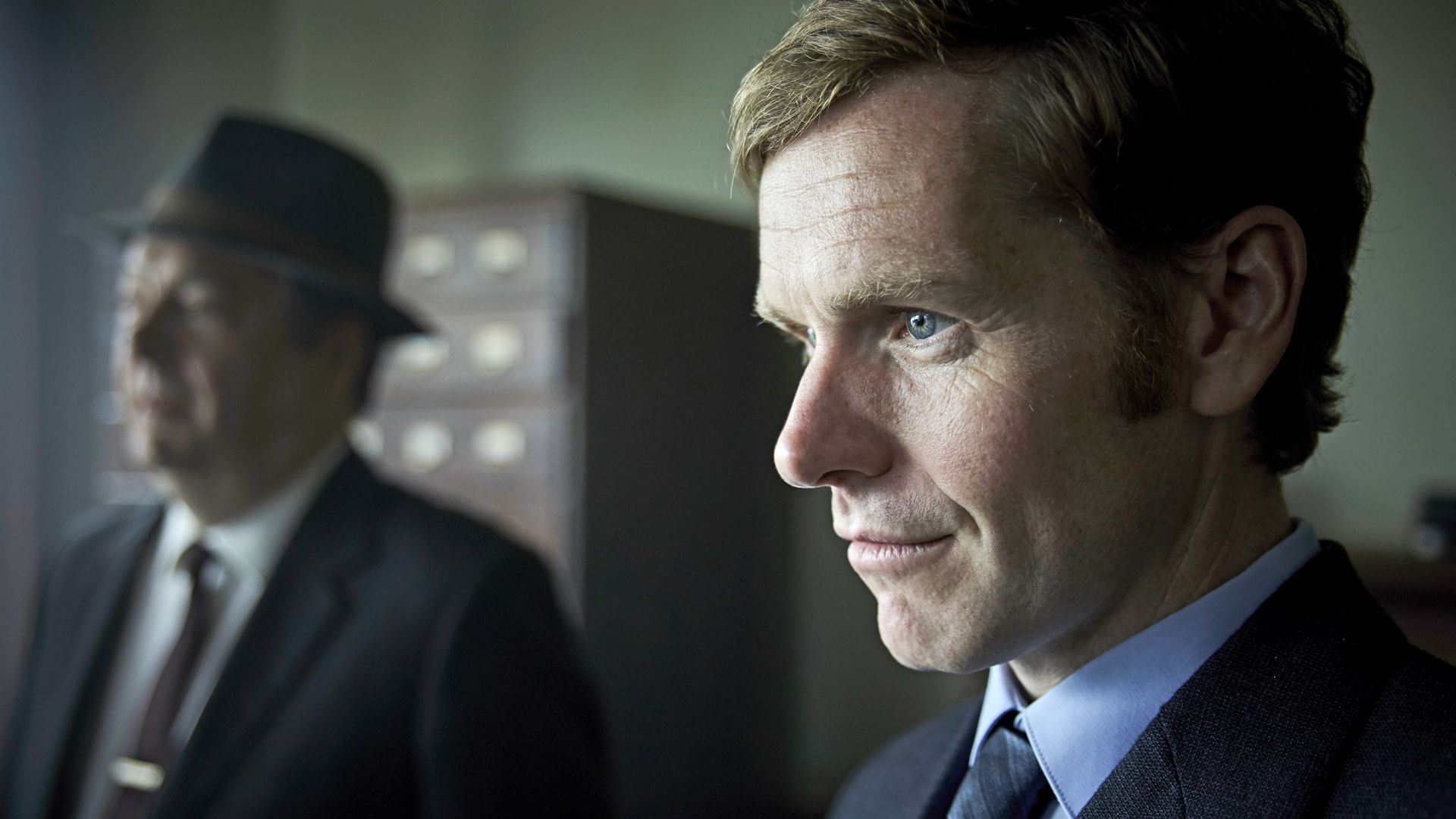 Endeavour is a prequel series for Inspector Morse, the 1987 crime drama starring John Thaw. But plenty of people watch and enjoy Endeavour without having seen Morse, so it definitely isn't a prerequisite to watch Morse first.
This show boasts gorgeous cinematography of Oxford and the surrounding area, intricately composed music with a 'secret' message, and characters with plenty of complexities.
Endeavour stars Shaun Evans as Endeavour Morse and Roger Allam as Fred Thursday along with Anton Lesser, Sean Rigby, Sara Vickers, James Bradshaw, and Caroline O'Neill. Abigail Thaw, the daughter of John Thaw, even has a recurring role.
Stream Endeavour on Amazon Prime.
Unforgotten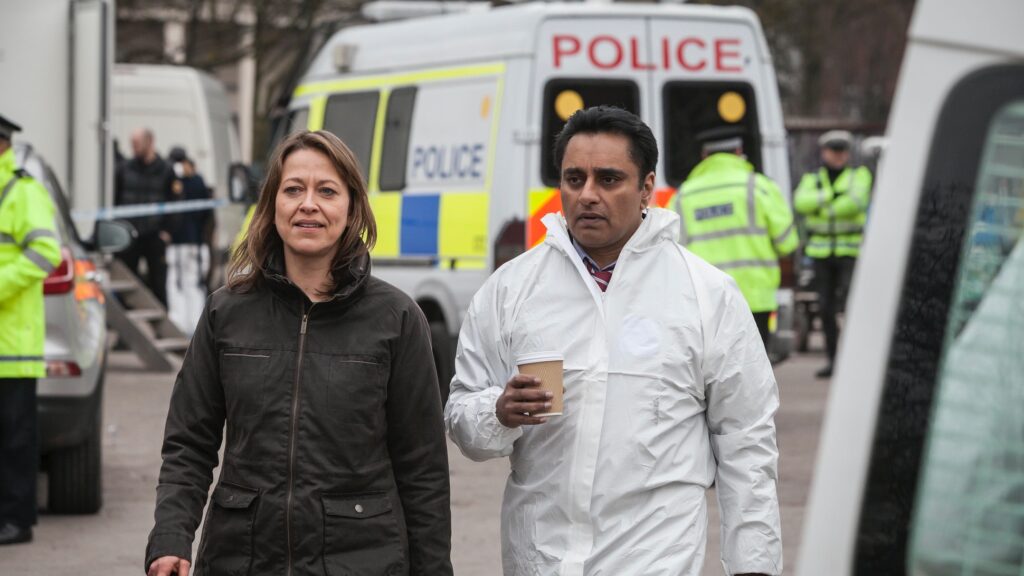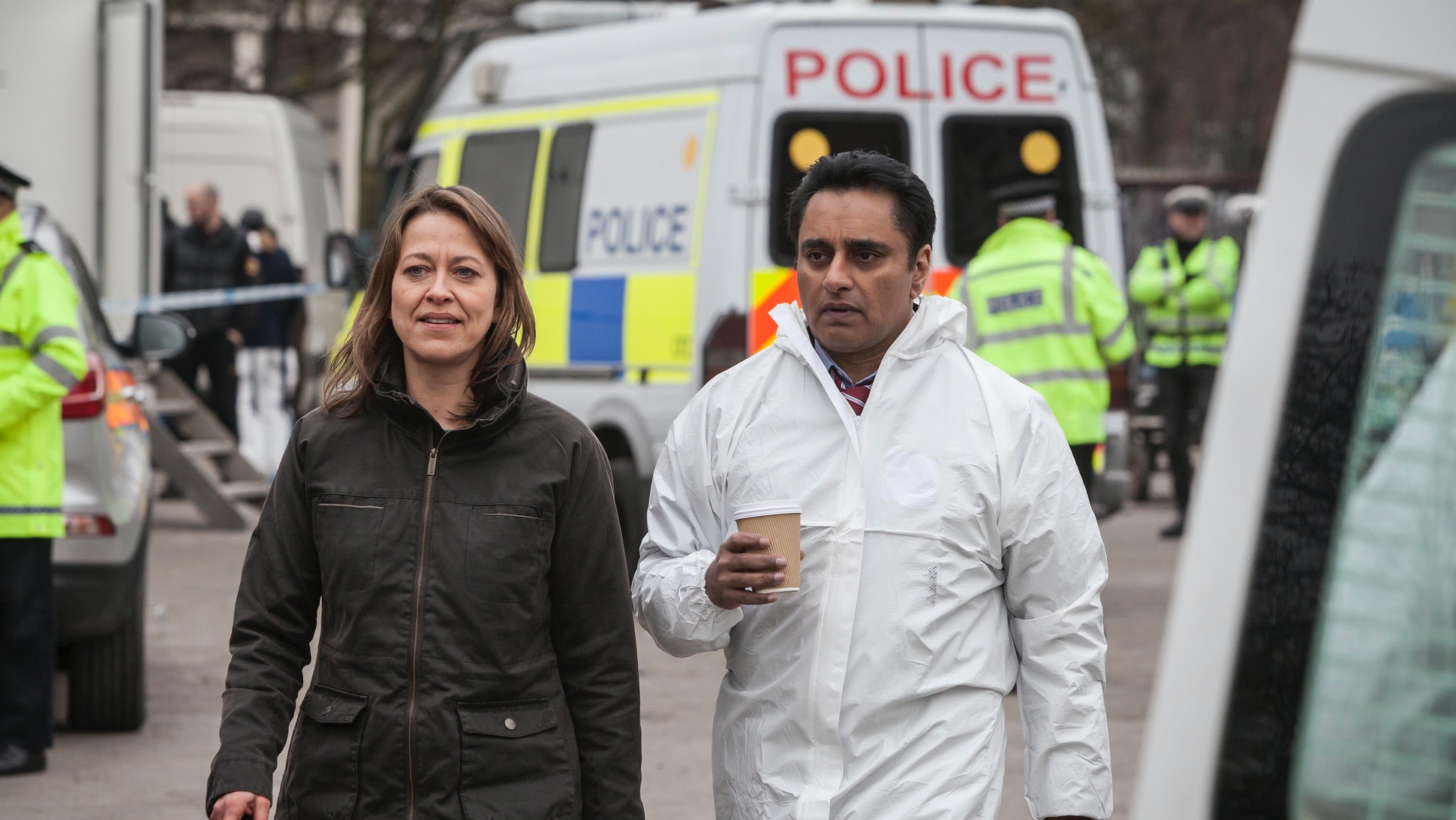 Unforgotten follows the career of DCI Cassie Stuart (Nicola Walker) and DS Sunny Khan (Sanjeev Bhaskar) as they use ounce of grit they have to find the truth to long forgotten crimes. Season one uncovers the story of a skeleton found in the cellar of a house.
Unforgotten also features realistic, modern forensic science.
Stream Unforgotten on Amazon Prime.
Grantchester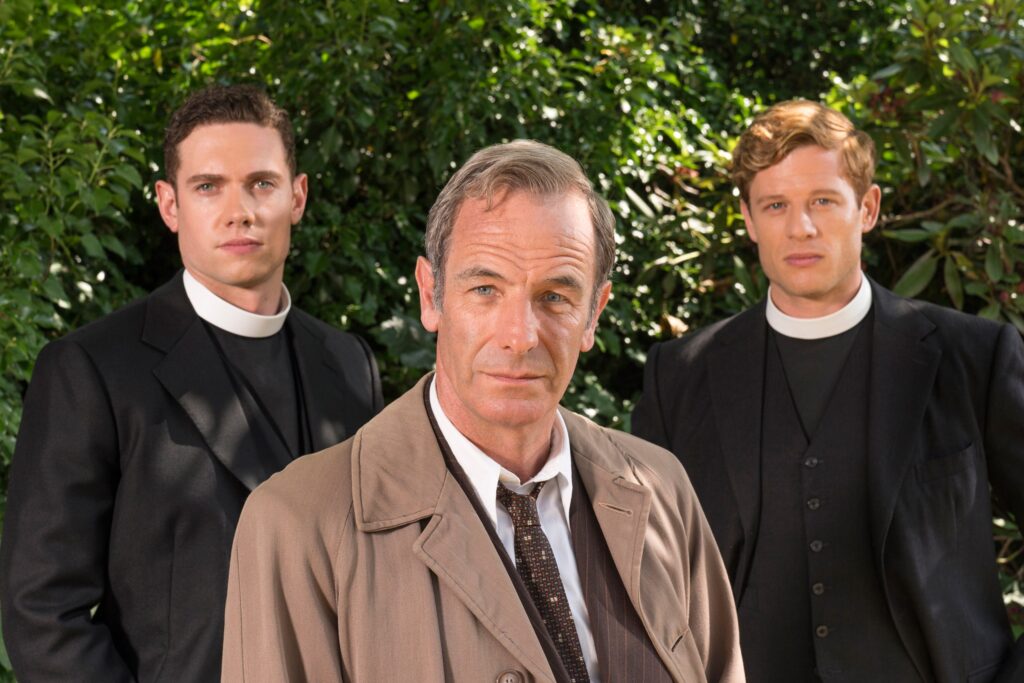 Grantchester is a cozy mystery that isn't quite cozy. The series follows a vicar (first James Norton, later Tom Brittney) who helps a police detective while also grappling with the issues of being young and single and religious. Robson Green stars as DI Geordie Keating in all seasons to date.
The show is first set in 1950s Cambridgeshire, but now that we're up to the eighth season of Grantchester, they're beginning to get into the 1960s.
Stream Grantchester on Amazon Prime.
The Outlaws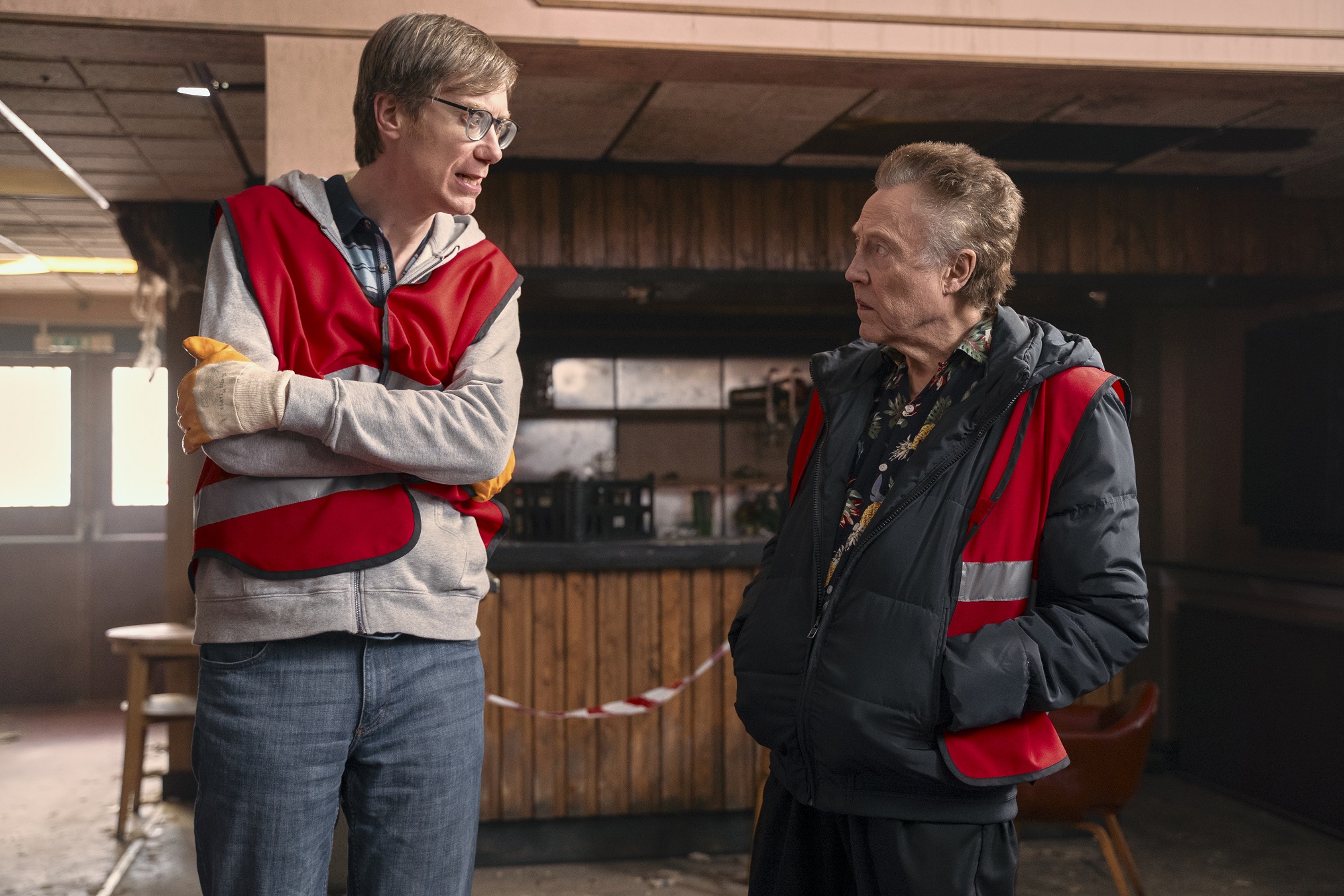 Christopher Walken, Stephen Merchant, and Eleanor Tomlinson are among the stars of this delightfully original dark comedy about a group of people doing community payback for a variety of minor criminal offenses. Though each would prefer to get the hours over with and move on with life, a series of unfortunate circumstances force them into further criminal behaviour.
Along the way, each of them deal with the issues that brought them there in the first place, and they each help each other to improve in their own small ways.
Poldark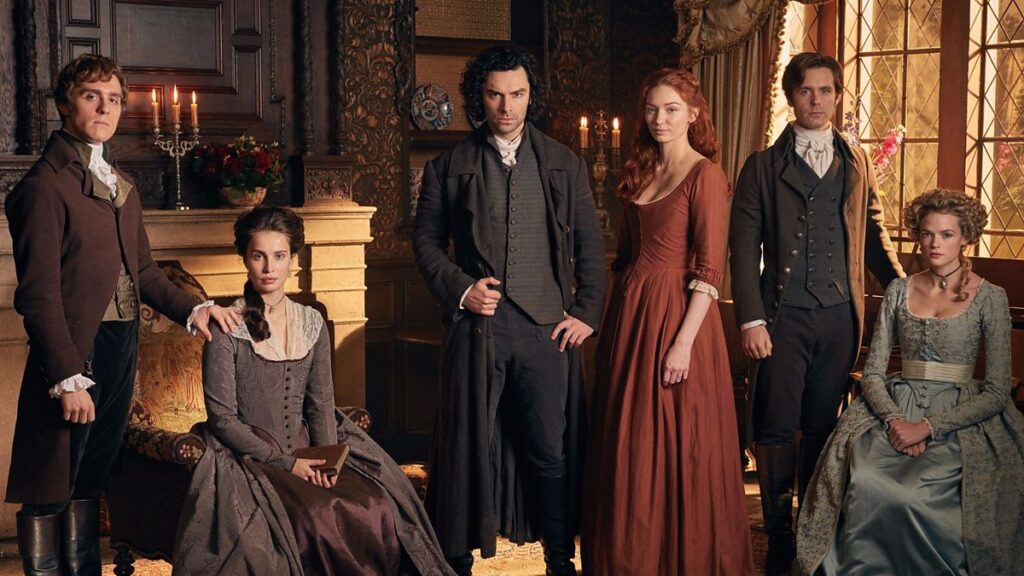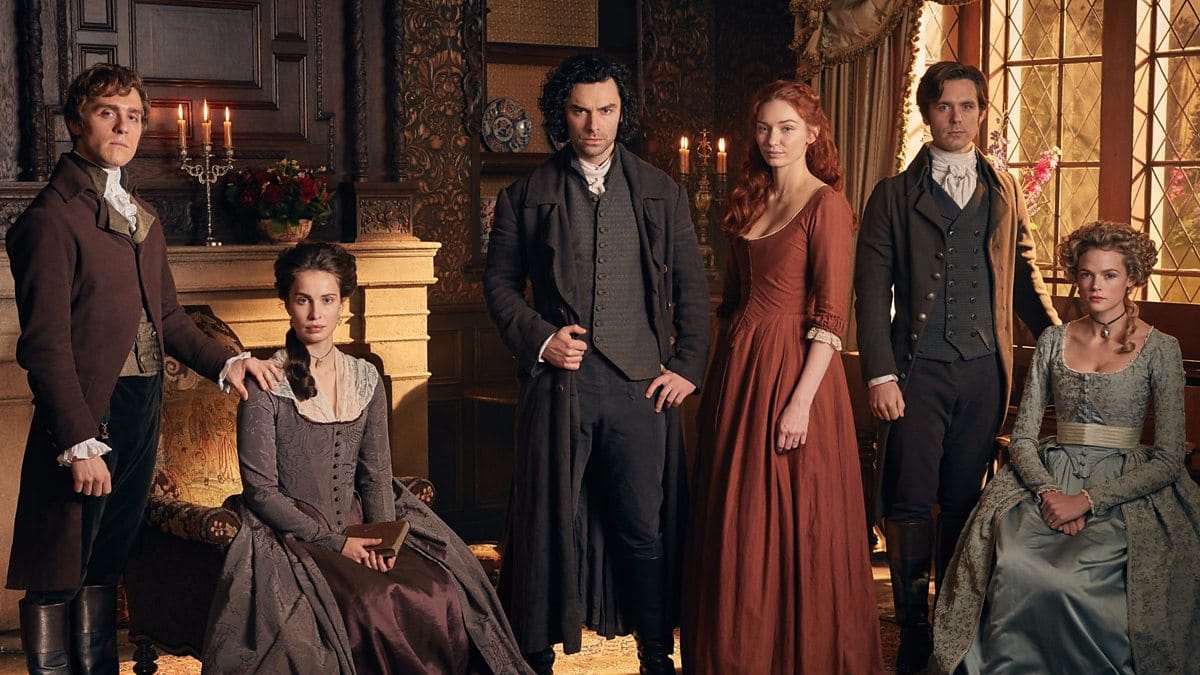 Poldark begins when Ross Poldark comes home to Cornwall after fighting for the British in the American War of Independence. Unfortunately for him, his life will never be the same. His father is dead, his family's mine is closed, and the love of his life is engaged to his cousin. It couldn't get much worse, so the only way to go is up. The series follows along as he attempts to build a new life from the rubble of the old one.
It was a popular show with a massive following when it aired from 2015 – 2019. Poldark stars Aidan Turner, Eleanor Tomlinson, Phil Davis, and more.
Stream all five seasons of Poldark on Amazon.
Good Omens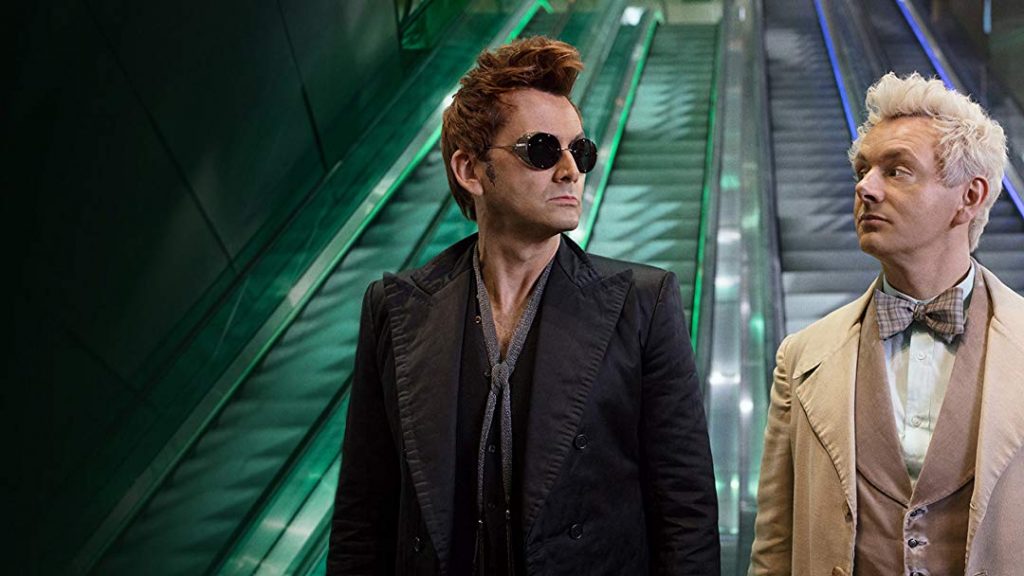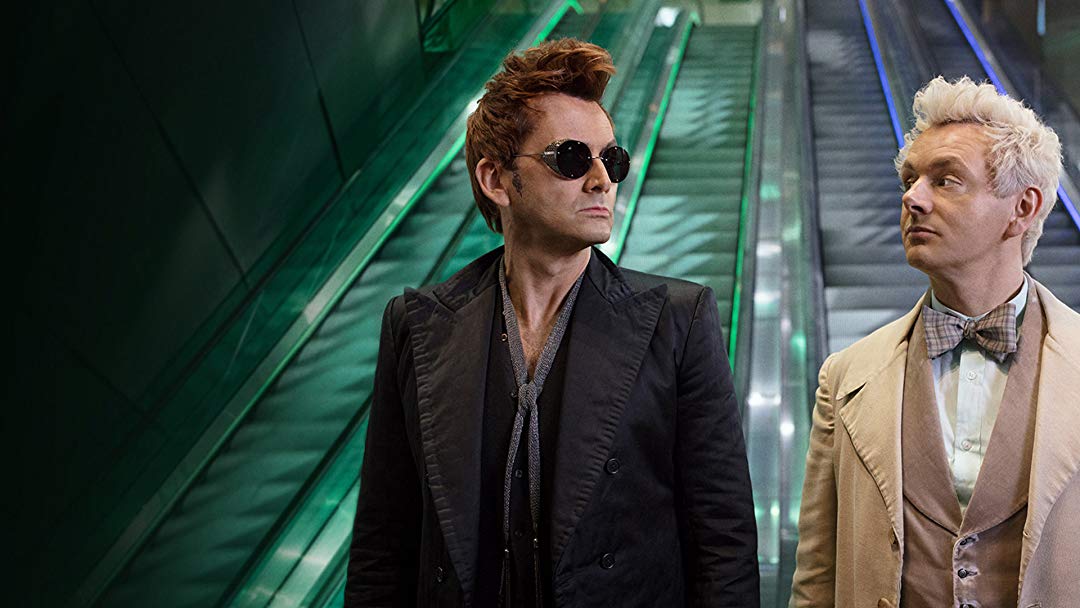 Good Omens is based on the book by Neil Gaiman and Terry Pratchett and stars David Tennant, Michael Sheen, Jack Whitehall, John Hamm, and more.
An angel and a demon must put aside their differences to stop the apocalypse. Unfortunately, they've lost track of the Antichrist, an 11-year-old boy who's oblivious to his part in the grand scheme.
Although it was originally assumed to be a miniseries, a second series has been commissioned (no air date yet).
Stream Good Omens on Amazon Prime.
RELATED: 13 Things You Might Not Know About Good Omens
Truth Seekers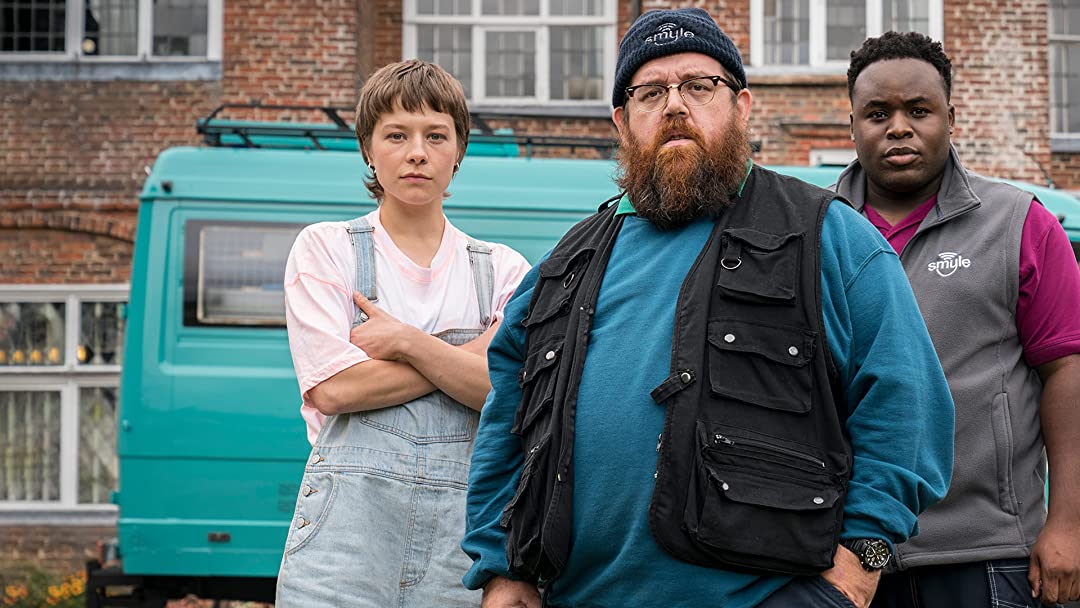 Simon Pegg (Shaun of the Dead) and Nick Frost (Hot Fuzz) star in this oddball comedy about internet installers who moonlight as part-time paranormal investigators. Using homemade gadgets to track ghosts, their haunted adventures get increasingly terrifying as they're drawn further into the supernatural world.
Sadly, for as fun and clever as this one was, it didn't get renewed for a second season.
The Fall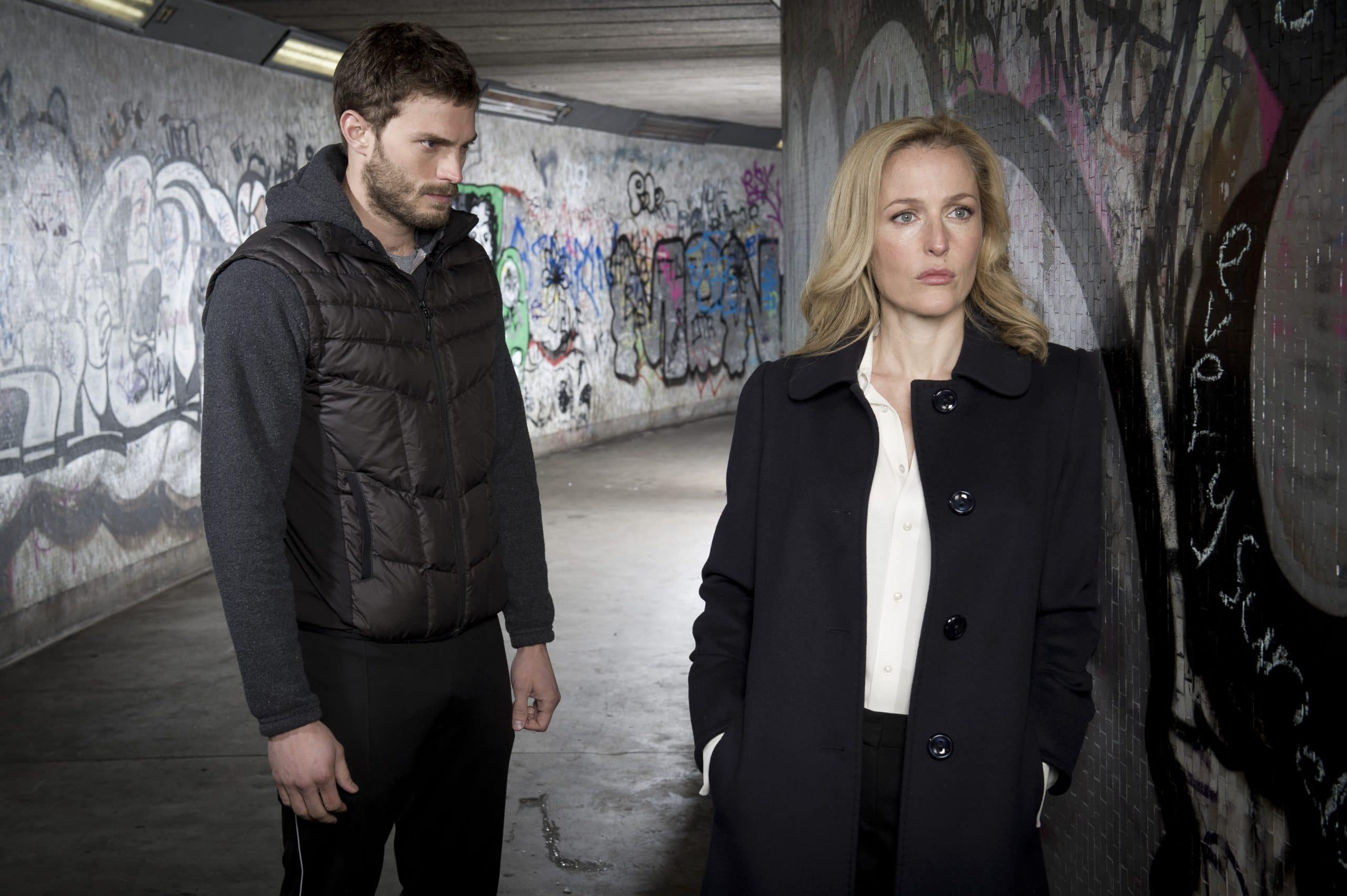 Gillian Anderson (The X-Files) and Jamie Dornan (50 Shades of Grey) star in this series about a senior investigator who goes head-to-head with a serial killer who's attacking young professional women in Belfast.
Though it might not SEEM like you could build three seasons of compelling TV around a single killer, it's one that's hard to stop watching. If you've previously written this one off as "just another murder show", give it an episode or two to win you over.
The Durrells in Corfu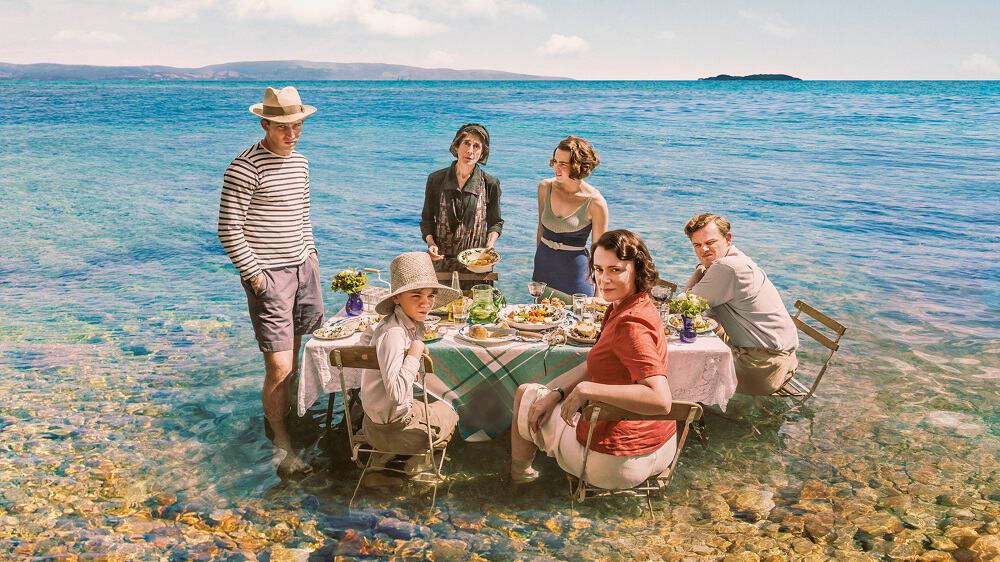 The Durrell family heads to Corfu looking for a new start. There, they get up to all sorts of shenanigans, especially with the youngest son so interested in the native critters, a brother who doesn't know what to do with himself, a boy-crazy teenage girl, and an exasperated writer. Keeley Hawes stars as their mother; she's doing her best to keep the kids in line.
This show boasts gorgeous scenery, quirky characters, and heartfelt story lines. Also starring Josh O'Connor, Milo Parker, Daisy Waterstone, and Callum Woodhouse.
Stream The Durrells in Corfu on Amazon Prime.
The Grand Tour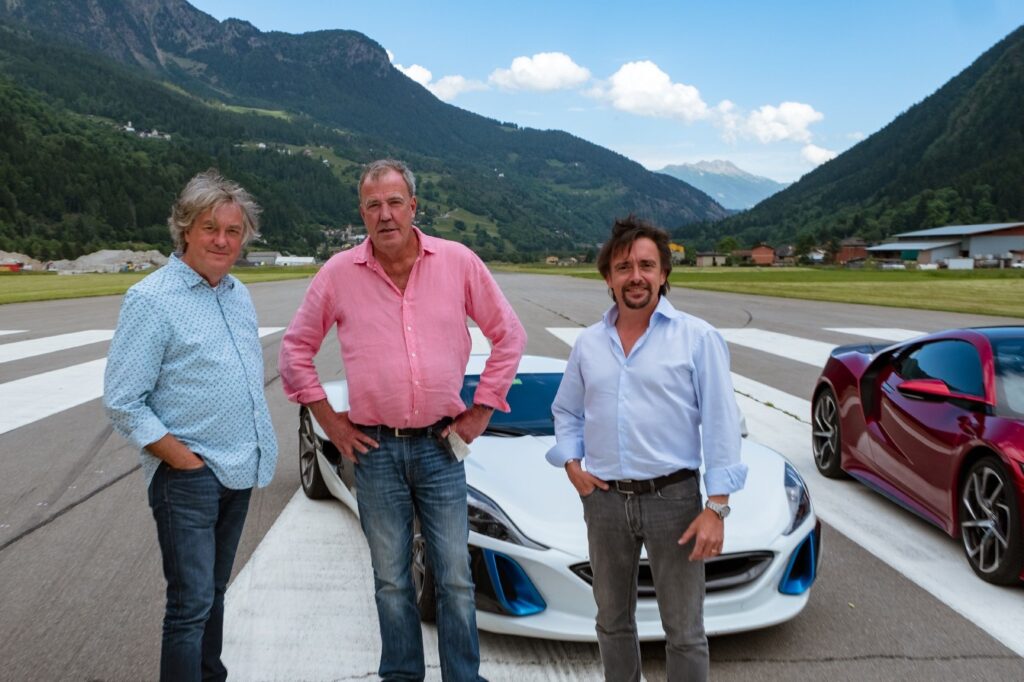 Top Gear was the BBC's most commercially successful program and the world's most widely-broadcast factual TV show. That's a lot of hype for a "car show," right? But it's more than that. It was much-loved by all types of people, even those who aren't gearheads. Unfortunately, the trio's last episode of Top Gear aired in June 2015.
Since then, Jeremy Clarkson, James May, and Richard Hammond found a new home with Amazon Prime. Producer Andy Wilman and script editor Richard Porter, among other filmmakers followed the trio to Amazon, too.
The Grand Tour focuses more on travelling, but it isn't without its kinks. Many things the trio wanted to do were halted by the BBC for being too similar to their old version of Top Gear. So, they do not interview guests in the first season and had to introduce a running gag where the people they planned to interview were killed off before they can come on. Not everyone loved this, but they were working under limitations.
Despite this, The Grand Tour is still rated an astounding 8.7/10 on IMDb.
Follow this hilarious (if sometimes cantankerous) trio across the world as they head to places like Canada, Croatia, Colombia, Georgia to Azerbaijan, Italy, Mongolia, Morocco, Mozambique, Namibia, Switzerland, and more. A trip to Madagascar will air later in 2020.
Stream The Grand Tour on Amazon Prime.
Save it to Pinterest!