Louise Penny's Three Pines TV Adaptation: Trailer & Premiere Date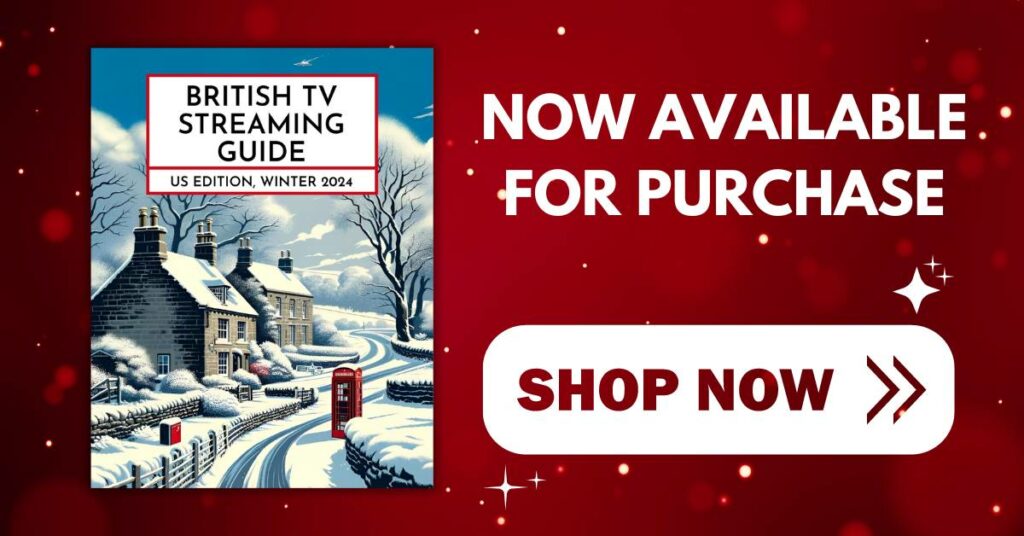 The British TV Streaming Guide: US Edition, Winter 2024 is now available. Get yours HERE.
In some cases, we earn commissions from affiliate links in our posts.
Last Updated on November 2, 2022 by Stefanie Hutson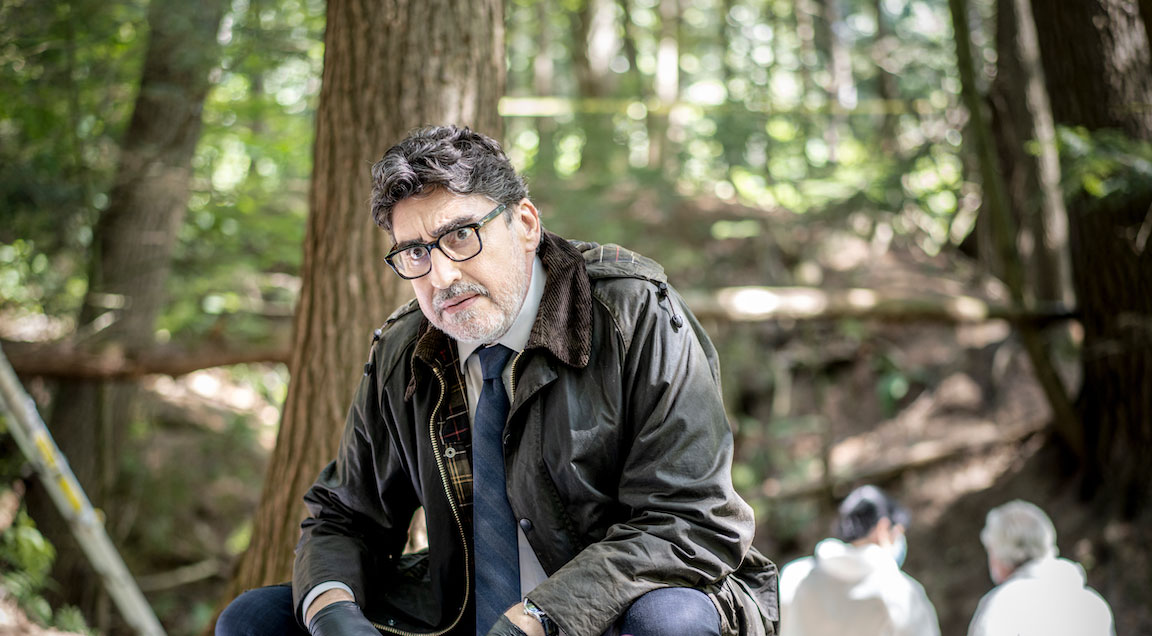 Many fans of Louise Penny's popular Inspector Gamache novels complain that the 2013 Still Life: A Three Pines Mystery production didn't live up to their expectations. Though English actor Nathaniel Parker (Inspector Lynley) delivered a solid performance as Gamache, the production as a whole wasn't very well-received.
Luckily, a new TV adaptation is on the way – and you won't have to wait much longer.
What's Three Pines About?
If you're not familiar with Louise Penny's much-loved mystery novels, they follow Chief Inspector Armand Gamache of the Sûreté du Québec as he investigates murders in the idyllic Canadian village of Three Pines. A native French speaker, Gamache is said to speak English with a British accent since he learned while at Christ's College, Cambridge. Clever and well-educated, Gamache sees things other investigators don't.
In the initial season, we'll see Gamache investigating a murder in which one victim quickly turns into three, and long-buried secrets (including a few of his own) start to emerge. It becomes clear that local police haven't given enough attention to cases of missing indigenous women, and larger corruption may be occurring.
The mysteries are relatively gentle and character-driven, often exploring the relationships between regular characters. Some would argue that they're not quite true cozies since those typically feature amateur detectives – but they're free of graphic sex and violence and have the small town setting that's all but required in any cosy mystery.
Penny's Inspector Gamache series has garnered numerous awards since it began back in 2005, including the CWA New Blood Dagger award and multiple Agatha, Dilys, Anthony, and Arthur Ellis awards.
Watch the Three Pines Teaser & Trailer
To date, Amazon Studios has released both a teaser video and a trailer for the upcoming Three Pines series. We've included both below for your convenience.
Three Pines Teaser Video
Three Pines Trailer Video
When Does Three Pines Premiere?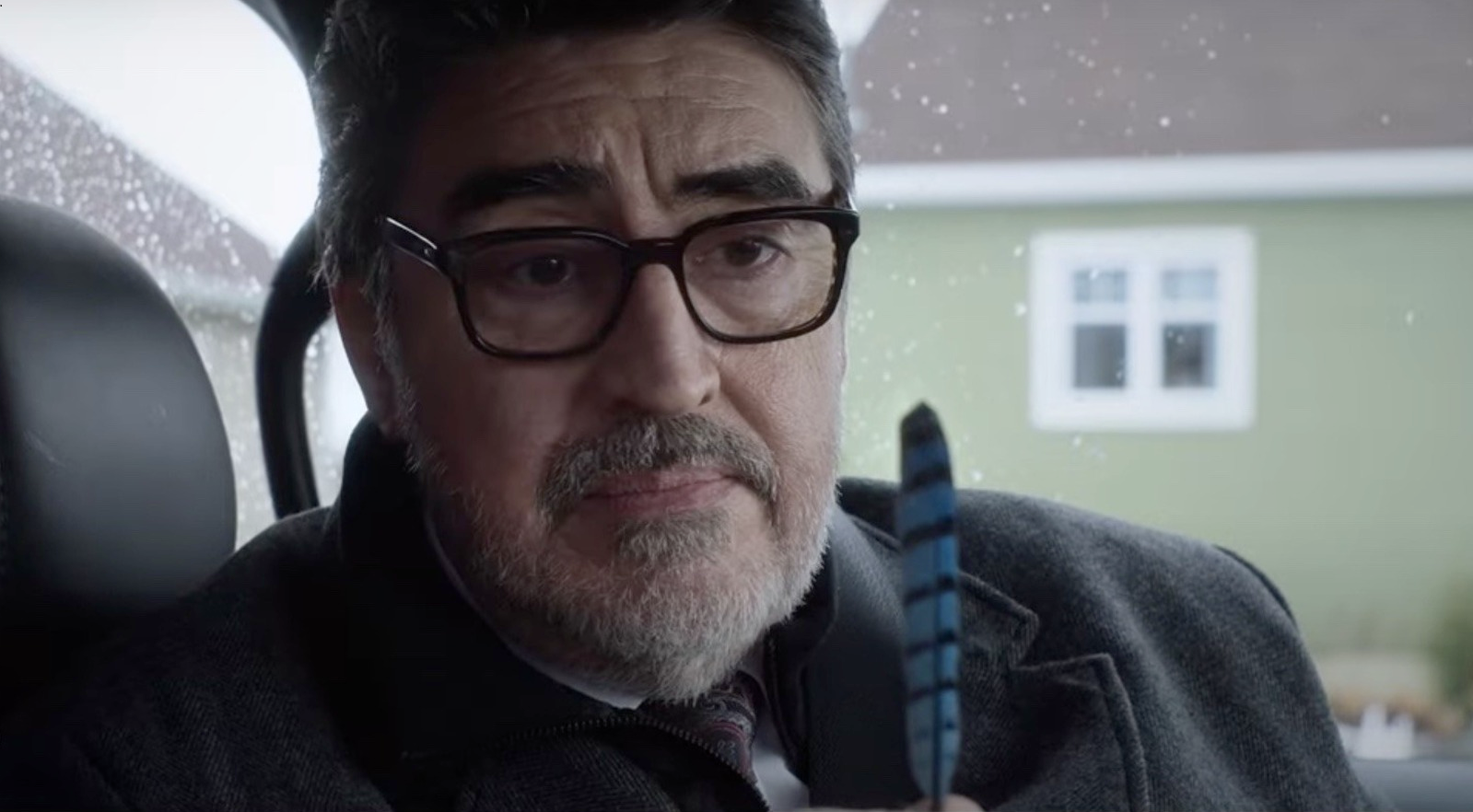 In the US, Canada, UK, Ireland, Australia, New Zealand, Sweden, Denmark, Finland, and Greenland, Three Pines will premiere on December 2nd with two episodes each week.
In those territories, it will be exclusively available through Amazon Prime Video. There will be eight one-hour episodes in Season 1 of Three Pines.
Elsewhere, Sony Pictures Television will handle distribution.
Who's in the Three Pines Cast?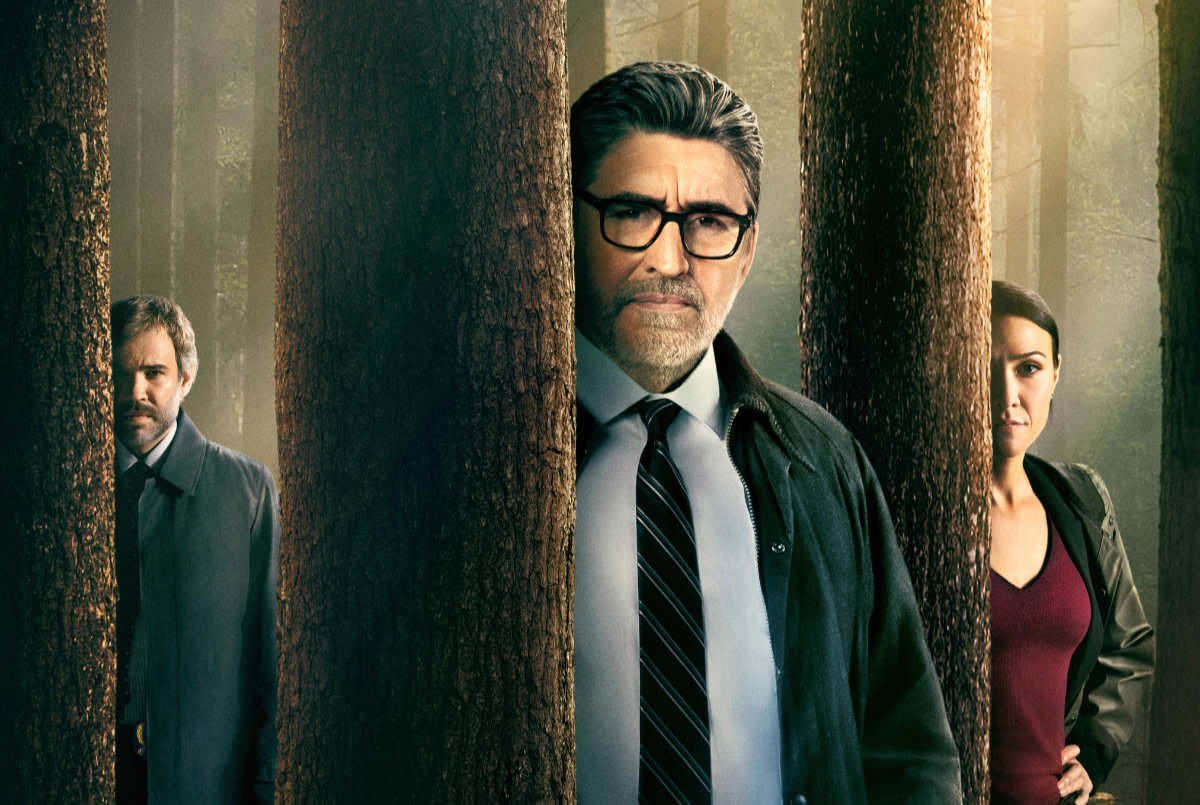 British-American actor Alfred Molina will star as Chief Inspector Armand Gamache.
British TV Trivia: Alfred Molina was married to British actress Jill Gascoine (The Gentle Touch) until her death in 2020. They met in the 1980s when she was 49 and he was just 33, and she's quoted saying, "It was lust at first sight." By all accounts, the two enjoyed a happy partnership until her passing.
Along with Alfred Molina, Rossif Sutherland, Elle-Máijá Tailfeathers, and Sarah Booth will star as as members of Gamache's investigation team.
The village's eccentric residents will include the owners of the Bistro, Gabri (Pierre Simpson) and Olivier (Frédéric-Antoine Guimond); artists Peter (Julian Bailey) and Clara (Anna Tierney); psychologist-turned-bookshop-owner, Myrna (Tamara Brown); gallery owner Bea (Tantoo Cardinal); and poet Ruth (Clare Coulter). Also in the cast are Marie-France Lambert, Frank Schorpion, Marcel Jeannin, Georgina Lynn Lightning, Crystle Lightning, Isabel Deroy-Olson, and Anna Lambe.
While You Wait for the Premiere: Explore the Filming Locations for Three Pines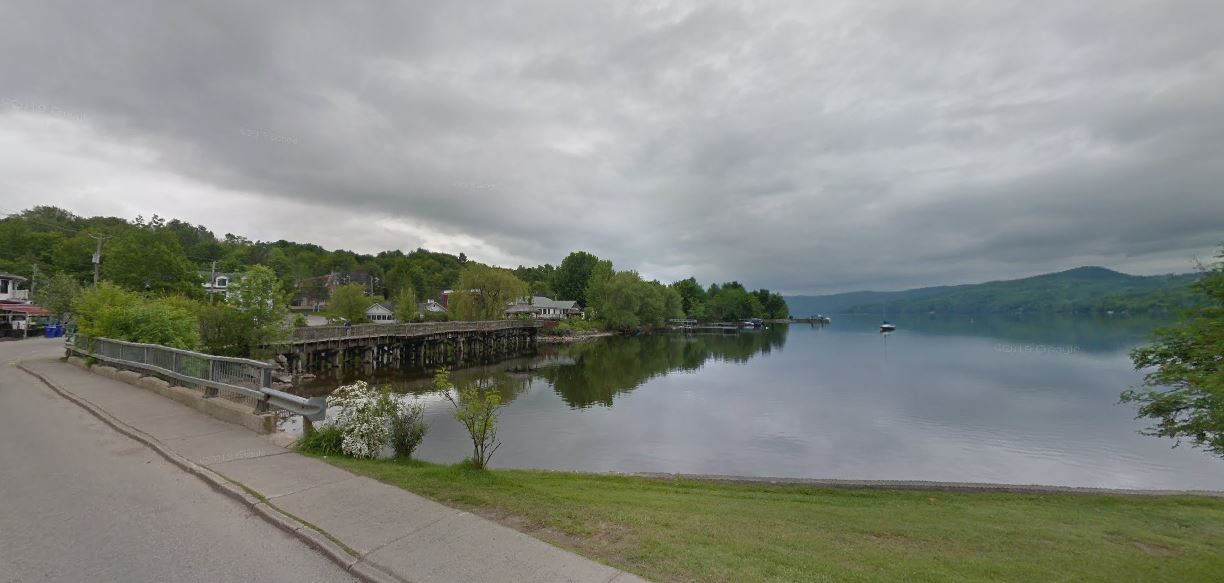 Three Pines is being filmed in Montreal and surrounding parts of rural Quebec. Though we don't yet have a lot of information on the exact towns used, there are a few specific locations Louise Penny has cited as inspiration for the fictional location of Three Pines.
We've included Google StreetView links for each so you can click through and virtually wander around the villages.