The Complete List of 140+ Amazon Video Channels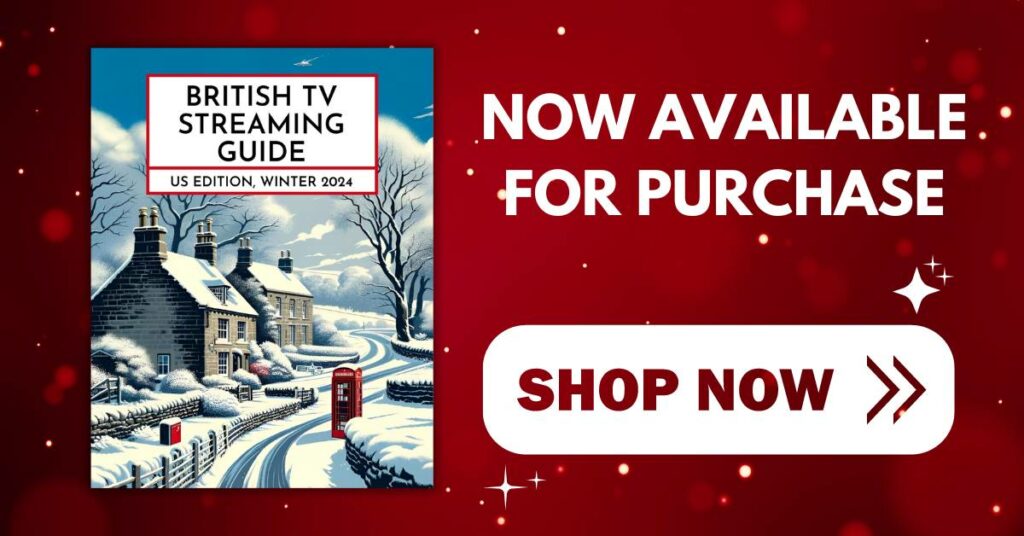 The British TV Streaming Guide: US Edition, Winter 2024 is now available. Get yours HERE.
In some cases, we earn commissions from affiliate links in our posts.
Last Updated on September 11, 2019 by Stefanie Hutson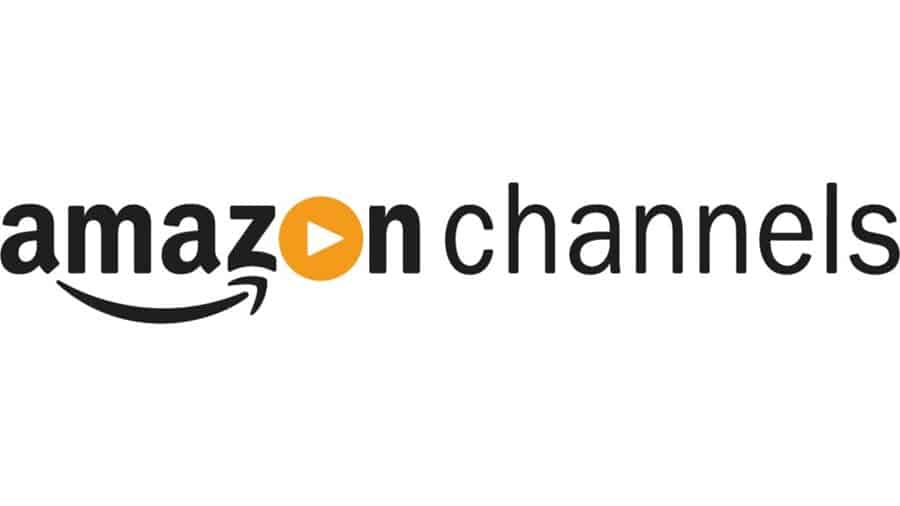 Most of us around here know about the two main Amazon channels of interest to Britsh TV lovers, but people often ask me whether there are other Amazon channels that would be of interest. Some want to know if there's a place to view the entire list of channels. I wasn't aware of such a resource, so I figured I should create it.
How Do Amazon Channels Work?
Before we go any deeper, let's first go over how Amazon channels work. To start, you have to have an Amazon Prime subscription. If you don't already have one, they'll give you the opportunity to start a trial on both Prime and the channel of interest. Your Prime trial will last 30 days, but channel trials are typically 7-days (there may be exceptions, but I'm not aware of them). They let you know all of this when you sign up.
Your Prime membership will give you free 2-day shipping on many items, along with "free" access to a fair bit of British content all by itself. Channels are something separate, though, and they typically cost less than $10/month. Many are less than $5/month. All of them have a free 7-day trial to let you check out their offerings and see if you feel it's worth the subscription.
When you subscribe to a channel on Amazon, that membership is completely separate from any subscription you might have created directly with the content provider. For example, if you went to Acorn's website and created a membership there, it won't let you watch Acorn on Amazon. Similarly, if you signed up for Acorn on Amazon, you wouldn't be able to watch Acorn on their website, or through their Roku channel. You WOULD be able to watch Acorn through the Amazon app, though.
If you wish to cancel an Amazon channel, it's very simple. You don't need to talk to any humans, and nobody's going to pressure you to stay. Just go to this link and you'll be able to quickly see which channels you subscribe to, when they renew, and what they cost. There's also a column for "actions" – and that's where you cancel.
Amazon Channels of Interest to British TV Lovers
Acorn TV – The original British TV streaming service – with roughly 250 titles at any given time.
BritBox – BritBox is a joint venture between BBC and ITV, and while they had a bit of a bumpy start, the service is quite solid now. In 2019, the BBC took a number of big titles away from Netflix and began the process of migrating them over in BritBox in preparation for the UK version of BritBox.
Best of British Television – The newest British TV channel, this one focuses on shows that are a few years old. Although they don't have nearly the selection of Acorn TV and BritBox, they do have a few you won't see elsewhere.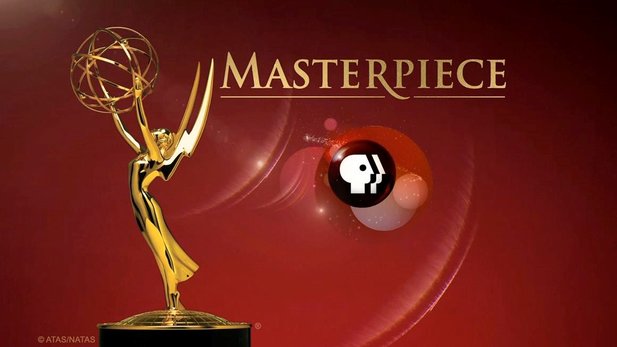 PBS Masterpiece – PBS Masterpiece is a bit heavy on period dramas, but they also have a fair selection of premium mysteries and movies. Endeavour, Frankie Drake Mysteries, and Grantchester are all on this one.
Inside Outside – Home and garden shows from the UK and around the world. There isn't a ton of programming, but if you enjoy binging on popular British shows like Homes Under the Hammer or House Swap, this might be worth at least a trial.
Sundance Now – Dramas, comedies, and series from Sundance. They generally have a number of British programs at any given time. Here's our most recent list of British shows on Sundance.
MHz Choice – While not a channel for British shows, MHz Choice features a lot of European content, and many of the shows are similar to what you'd find on British television – just in different languages. They've even got some Agatha Christie in the mix.
Cinemax – The classic premium cable movie channel comes to Amazon.
Next Up Comedy – Stand up comedy from the UK.
PBS Living – PBS Living is not entirely made up of British programming, but it does include a number of programs that would be of interest to many Anglophiles and PBS fans – mostly in the home, travel, and cooking areas.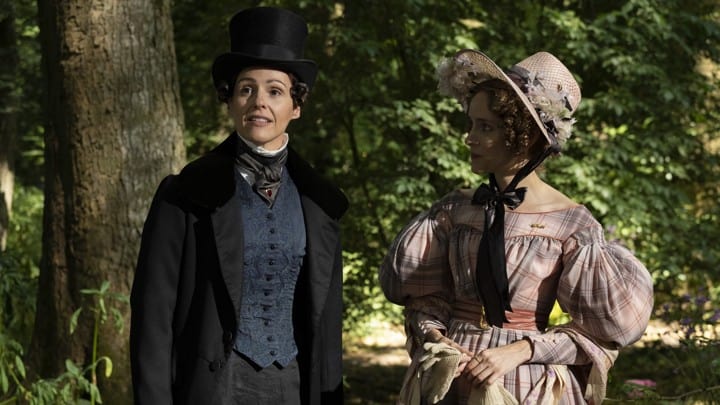 HBO – Though HBO isn't necessarily known for British television, they've headed up a number of US-British coproductions in recent years, and they've been acquiring the rights to a number of high-end British productions. They currently offer Gentleman Jack and Chernobyl, and they'll soon have Catherine the Great and His Dark Materials, along with a number of others.
STARZ – The popular movie channel comes to Amazon. It's worth noting that this is the subscription you'd need to watch the latest episodes of the Scotland-based drama Outlander.
British Pathé Presents Secrets of Cinema – A channel for classic cinema buffs.
If you can only choose one, we'd highly recommend either BritBox or Acorn TV. You really can't lose with either one, but we've written a post here to help you weigh the pros and cons of each: BritBox or Acorn TV?
The Complete List of Amazon Video Channels
We've gone through and checked out all the different channels and included brief descriptions to help you navigate the options. If you want to browse the programming for any of them (or sign up), just click on the name below.
88bb – A channel that helps kids learn Chinese.
Acacia TV – This is an on-demand exercise program channel that skews a bit female, with most of the options centering around things like yoga, barre, pilates, and dance. The channel features a number of "Arthritis RX", beginner, and prenatal workouts for those who aren't yet at a high level of fitness.
Alchemiya – Films and documentaries about Muslim life.
All Babies Channel – Songs, phonics, and lullabies for babies.
All Warriors Network – This channel focuses on military content, most of which appears to be historic rather than modern.
Ameba – Quality educational content for kids. Includes Highlights (like the magazine) and Gumby, among others.
Anime Strike – An extensive selection of anime content from Japan.
Baeble Music – Features live concerts of performers like Mumford and Sons, Snowden, and Sara Bareilles.
BeFit – A workout video channel featuring programs on barre, ballet fitness, Brazilian booty burn, and more. Includes titles starring Denise Austin and Jane Fonda.
Best TV Ever – Features classic television programming like The Beverly Hillbillies, Dragnet, Petticoat Junction, and Bonanza.
Best Westerns Ever – The channel for people who enjoy old westerns.
Broadway HD – Fairly self-explanatory – a channel featuring numerous Broadway musicals.
Brown Sugar – Iconic black movies, cult classics, and TV shows.
CBS All Access – If you're a recent cord-cutter looking to get your fix of shows like Blue Bloods or Elementary or Big Bang Theory, you can do that on CBS.
Cheddar – A live business news network aimed at millennials, broadcast from the New York Stock Exchange.
CineFest – CineFest focuses on cult classics, independent films, and foreign movies.
CinePride – LGBT favorites and cult classics.
Cohen Media Channel – Cohen Media Channel focuses on quirky and independent film offerings, many from Europe and many fairly recent. You can definitely find some familiar British faces among their offerings, but it's probably not worth an ongoing subscription unless you like a wide variety of independent productions. Check out My Old Lady with Maggie Smith or The Awakening with Imelda Staunton.
Comedy Central Stand-Up Plus – All the stand-up you can…stand.
Comedy Dynamics – Comedic movies and stand-up specials.
Comic-Con HQ – Sci-fi, original interviews, and other content that may be of interest to people who enjoy conferences like Comic Con.
CONtv – A small channel devoted to the topic of sci-fi/comic book fan conventions.
Cross Counter – This channel provides entertainment and training for people who enjoy fighting video/computer games.
CuriosityStream – 1500+ documentaries on demand.
Daily Burn – A popular workout video subscription service.
Daring Docs – A collection of documentaries.
Dekkoo – Gay movies, TV shows, and original series.
Destination Unknown – Programs that explore the paranormal world.
Destiny Image TV – This is a channel for people who identify as Christian.
Doc Club – Home to award-winning documentaries.
DocComTV – Documentaries and biographies from around the world.
Docurama – Extensive collection of documentaries.
Dove Channel – Features family-friendly, often faith-based material for a primarily Christian audience. Much of the content is similar to what you'd find on the Hallmark Channel.
Dox – A collection of documentaries.
DramaFever Instant – TV shows, movies, and original programs from Asia.
DreamWorks TV – This channel features animated content inspired by well-known DreamWorks franchises like Trolls, Kung-Fu Panda, and She-Ra.
EchoBoom Sports – Focuses on action sport films (think skiing, surfing, skateboarding, etc).
El Gourmet – This channel focuses on Spanish-language cookery programs.
Eurocinema – Modern and classic European films.
Fandor – Independent films from around the world. Their selection is large, and includes many film shorts in addition to full-length movies.
Fear Factory – Scary movies and documentaries.
Filmbox – Indie, classic, and arthouse films.
FITFUSIONTV – Featuring premium workout videos from fitness celebrities like Jillian Michaels and Billy Blanks.
FullMoon – For lovers of horror, sci-fi, fantasy, and generally bizarre genre films (yes, they used the word bizarre).
Gaia – Programming to "awaken and evolve your consciousness". Includes yoga instructional content, documentaries, and other eclectic programming.
Gilad TV – Body-sculpting workouts from Gilad Janklowicz.
GONE TV – A channel for hunting and fishing content.
Grokker Yoga and Fitness – Expert-led fitness classes for home viewing.
Hallmark Movies Now – Hallmark movies and family-friendly content, occasionally of a religious or inspirational nature.
Here TV – Award-winning gay and lesbian programming.
History Vault – Even though their cable network doesn't show that much actual history anymore, the Amazon channel seems to have a bit of it.
Hi-YAH! – Asian action films.
HooplaKidz Plus – A channel full of "HooplaKidz" programming.
Horror TV – A healthy supply of horror films, both modern and classic.
Indie Club – A channel dedicated to independent films and documentaries.
IndieFlix Shorts – If you enjoy cinematic shorts, this is the channel for you.
Indiepix Unlimited – Another channel devoted to independent films and documentaries.
Jennifer Adams: Home & Lifestyle – A home improvement and DIY channel featuring Jennifer Adams.
Kikiriki – Fun and educational preschool shows.
Lifetime Movie Club – New and classic, mostly made for TV movies from the popular cable channel.
Magnolia Selects – Mostly high-end independent films from Magnolia (the film company that own Landmark Theaters, partially owned by Mark Cuban).
Miao Mi – Asian educational content for preschools, in English and Chinese.
Monsters and Nightmares – As they claim, "the creepiest, most terrifying horror films of the last decade".
Motor Trend OnDemand – Car and motorsport-related programming.
Motorland – A channel that celebrates all things automotive.
Motorvision TV – Loads of motorsports and car reviews for automotive enthusiasts.
Mubi – A curated selection of award-winning films.
NatureVision TV – Uninterrupted footage of various places out in nature.
NBA League Pass – If you can't go without basketball coverage, this is the place to get it on Amazon.
Nursery Rhymes Club – Learn numbers, colors, and shapes through nursery rhymes. This channel doesn't appear to have much content (mostly 1 and 2 minute videos).
Outside TV Features – A collection of content related to adventure sports (skiing, rafting, snowboarding, skateboarding, etc).
Panna – Quality educational content related to cooking – not just the how, but the why.
Pantaya – Hit Spanish-language movies from a variety of countries, time periods, and genres.
Paul Rabil Experience – Lacrosse techniques and advice from an MVP.
Paula Deen Network – The perfect channel for anyone not getting enough Paula Deen reruns on the Food Network.
PBS Kids – Programs for children, from the Public Broadcasting System.
PGA Tour Live – This channel offers a great deal of golf coverage.
Pinoy Box Office – Popular movies from the Philippines.
Pio Pio – Spanish-language entertainment for children.
PixL – Family-friendly romances, dramas, and other heartwarming content.
Pongalo Next – Spanish languages movies and shows, including telenovelas.
Powerslam Wrestling Network – Pro wrestling from around the world.
Premo – Described as "diverse entertainment for a diverse world".
Qello Concerts – Thousands of full-length concerts and music documentaries.
REELZ Now – Often scandalous stories about real lives and real celebrities.
RingTV – Lots of boxing matches for anyone who enjoys boxing.
Say Yes – A TLC channel devoted to weddings.
ScholarView – Islamic lectures from scholars around the world.
ScreamBox – Nonstop horror for those who love scary movies.
Secret Golf – A fledgling channel with golf shows filmed all over the country.
Shout! Factory TV – Cult and classic films and TV.
Showtime – You no longer need a cable package to subscribe to this premium cable movie channel.
Shudder – A channel for people who enjoy scary movies.
Smithsonian Earth – High-quality educational and documentary content from the Smithsonian.
SpaceRip – A collection of space and astronomy videos.
Sport Now – Highlights, news, and documentaries for sports fans.
Sports Illustrated TV – Loads of interviews, documentaries, and movies about sports.
Stingray Classica – A channel celebrating classical music, opera, and ballet.
Stingray Jazz – Jazz concerts, films, and portraits.
Stingray Karaoke – The channel for karaoke enthusiasts.
Strand Releasing – Eclectic and critically-acclaimed films and documentaries from around the world.
SweatFlix – 12-minute workouts to help you get in shape.
Tastemade – Food, travel, and lifestyle videos for the connected generation.
The Great Courses Signature Collection – Over 2600 lectures from top professors around the world.
The Surf Network – Hundreds of surf films and videos.
The/Drive – Described as "original series and features celebrating automotive speed and innovation".
Toku – Live-action, anime, and cult classics.
Toonscape – A cartoon channel for fans of all ages. Includes Garfield.
Tribeca Shortlist – Handpicked movies and recommendations from people who love movies. Their website claims "90% not on Netflix".
True Crime Files by ID – Real-life mystery and suspense programming.
TV1000 – Russian-language movies ranging from small art house films to blockbusters.
Undisputed Champion Network – Boxing chat and analysis.
UP Faith and Family – Family-friendly, often faith-based content.
Urban Movie Channel – Content featuring mostly African American actors/characters.
Vaporvue – Extreme sports videos.
Vemox Cine – A collection of films and series from Latin America.
Viewster – A small anime channel.
Warriors and Gangsters – Action-packed content featuring warriors, gangsters, and other similarly masculine protagonists.
XiveTV Documentaries – Award-winning documentaries on history, science, and civilization.
XLTV – Described as "action, genre, documentary, and family movies and TV".
Xterra.tv – Programming related to endurance sports and adventure.
Yoga Anytime Channel – All yoga, all the time.