British TV Shows on Starz Right Now (2021)
In some cases, we earn commissions from affiliate links in our posts.
Last Updated on February 24, 2021 by Stefanie Hutson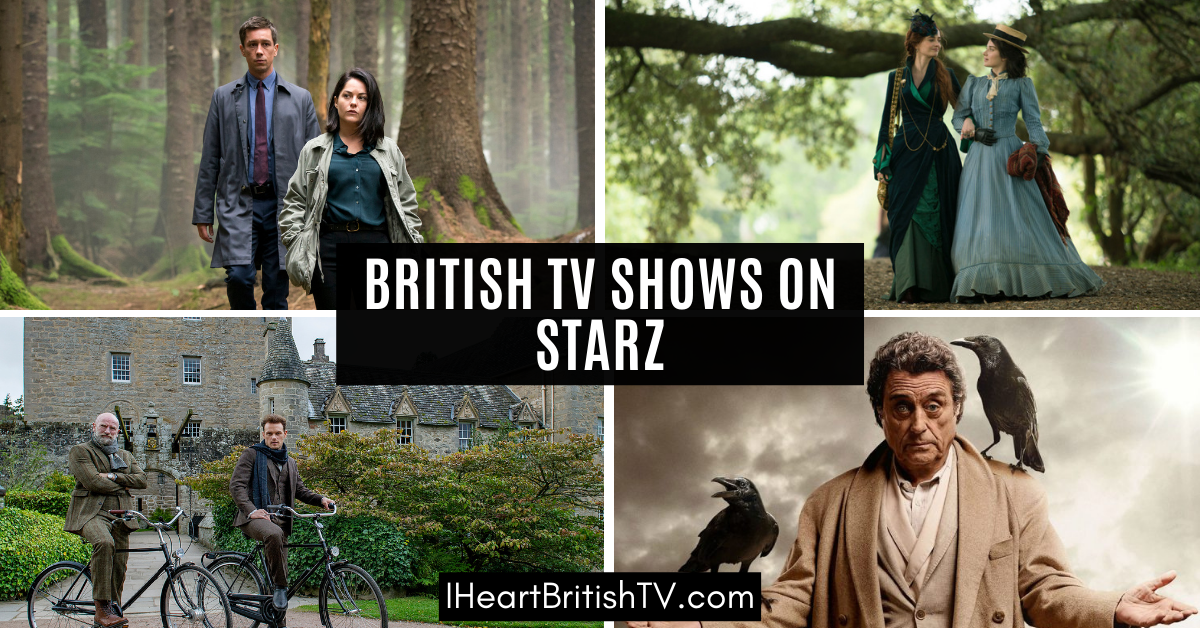 In case you've been thinking about checking out Starz but you're not sure whether it has enough British programming for your tastes, we've rounded up not just the names, but also short descriptions of each of the British TV shows currently available on Starz (as of late February 2021).
When we think about subscriptions for feeding our own British TV habit, there are some channels we regard as "always" channels, like Acorn TV and BritBox – and others, like Starz, that are our "sometimes" channels. If you enjoy a lot of their American productions and other international shows and movies, you may feel Starz is worth keeping all the time – but since we run a British TV site, we don't find a whole lot of time for watching non-British productions.
If you don't already have Starz, there are two very easy ways to sign up:
Both options offer a free trial period, and you can actually get the free trial twice if you sign up once through each platform.
British TV Shows Available on Starz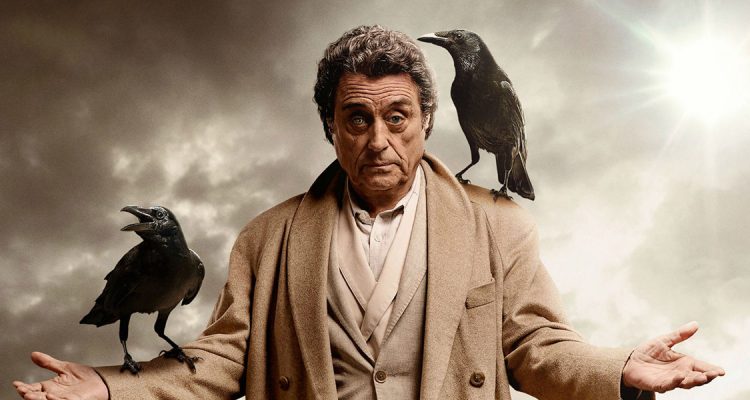 American Gods – United States – 2017 to present – Though it's an American production, American Gods is based on the novel of the same name by British-born author Neil Gaiman, and the series stars Ian McShane (Lovejoy). It tells the story of a prisoner who's just days away from release when he gets the news that his wife has been killed in an accident. After his early release, he encounters a strange men, Mr. Wednesday (McShane), who offers him a job that ultimately brings him into a world of magic and old gods.
Da Vinci's Demons – 2013 to 2015 – This historical fantasy offers a fictional retelling of Leonardo da Vinci's early life.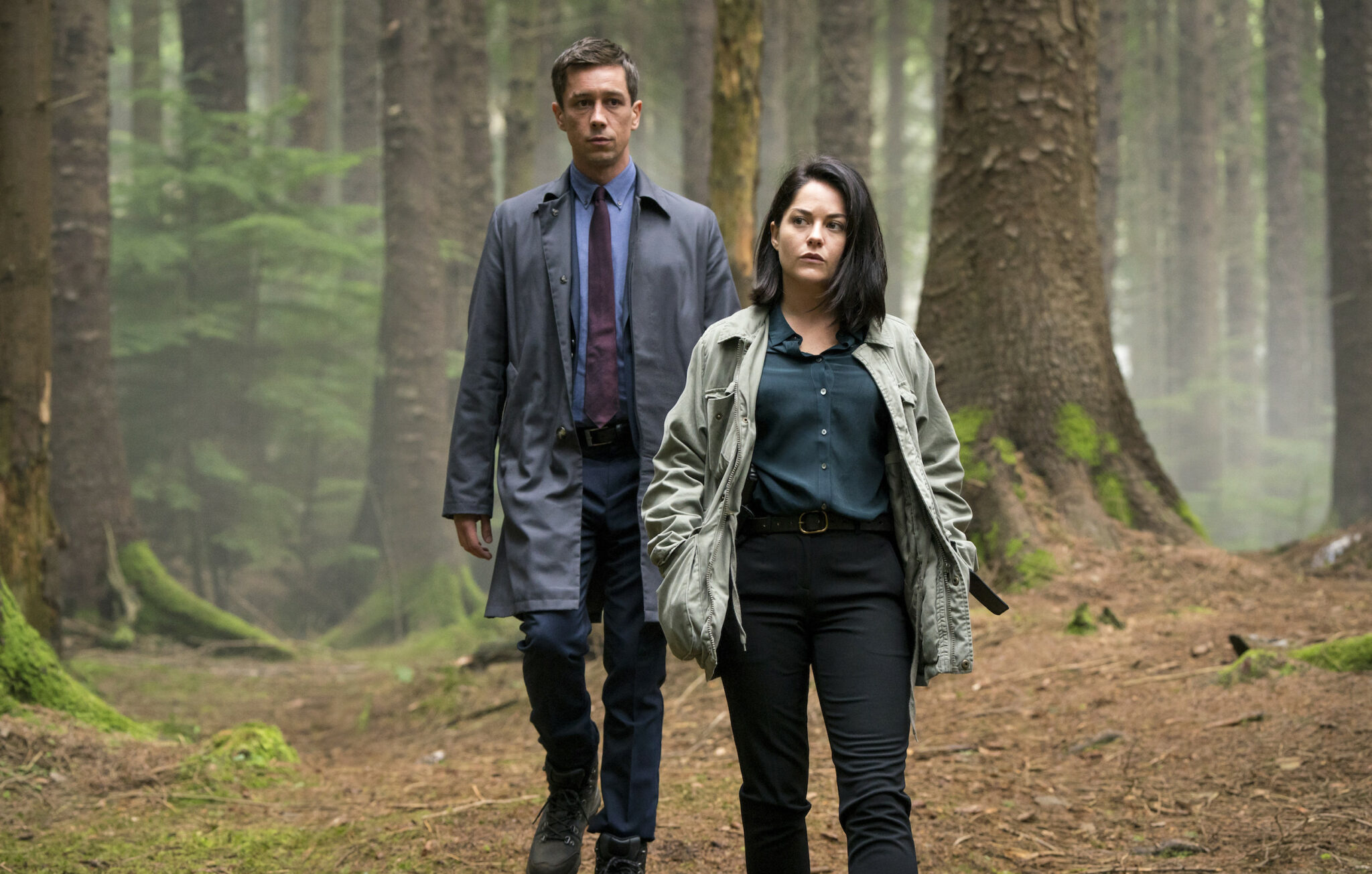 Dublin Murders – 2019 – Based on the Dublin Murder Squad book series by Tana French, the first season of this British-American-Irish co-production features eight episodes adapted from In the Woods and The Likeness. Killian Scott (C.B. Strike) stars as Rob Reilly, and English detective dispatched to investigate the murder of a young girl just outside Dublin. The case forces Reilly to confront his own dark past, and it puts his relationship with partner Cassie Maddox (Sarah Greene, Penny Dreadful) to the test.
Howards End – 2017 – This miniseries is based on the E.M. Forster novel, and it examines class differences in 1900s England through the lens of three families.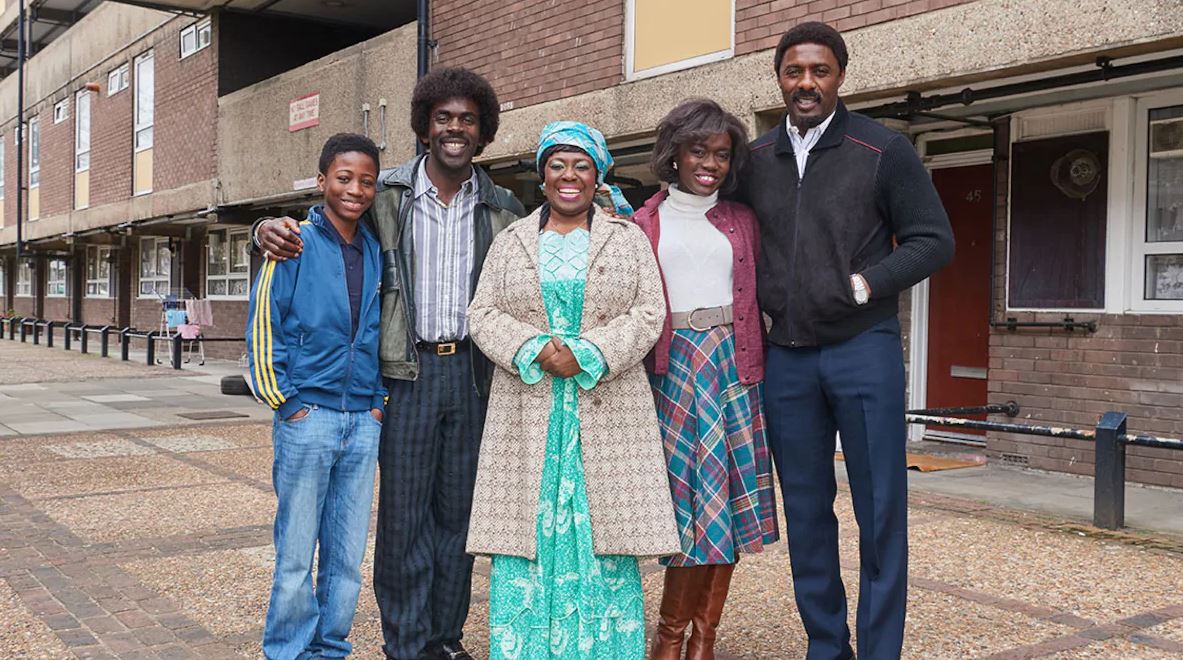 In the Long Run – 2017 to present – This period comedy is set in 1980s London, where the Easmon family sees their lives disrupted when a relative from Sierra Leone moves in. Created by Idris Elba (Luther), this series stars Jimmy Akingbola (Rev) and Madeline Appiah (Partners in Crime).
Little Dorrit – 1987 – Sir Derek Jacobi (Cadfael) stars in this classic Dickens tale of a young girl, her indebted father, and the benefactor who helps her.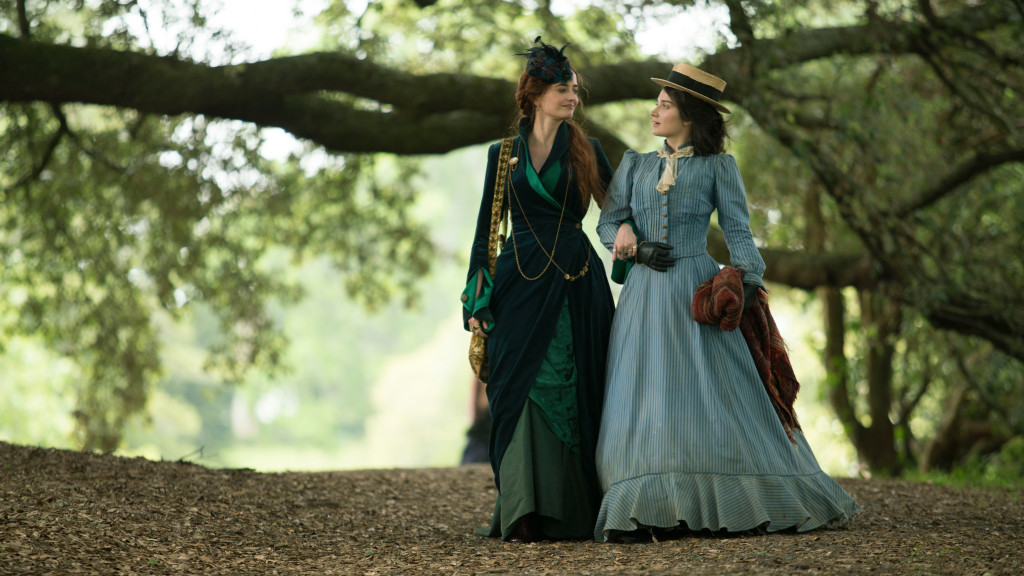 The Luminaries – New Zealand – 2020 – This British-New Zealand co-production is based on Eleanor Catton's Booker Prize-winning novel of the same name, and it follows a young adventurer named Anna Wetherell as she travels from the UK to New Zealand during the 1860s West Coast Gold Rush.
Luther – 2010 to 2019 – Idris Elba stars as a brilliant London detective who frequently gets into trouble because of his passion for the job.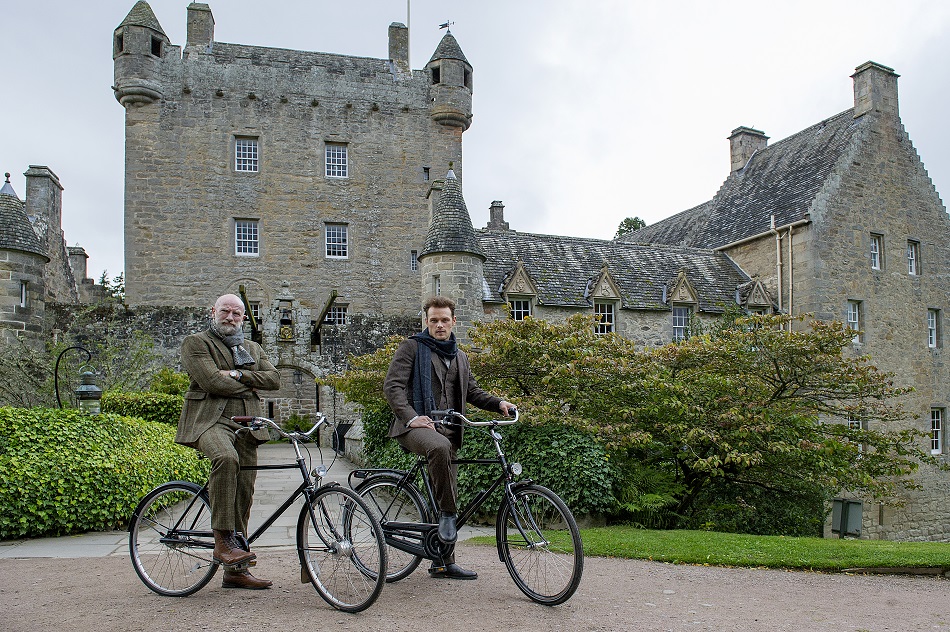 Men in Kilts – 2021 – Sam Heughan and Graham McTavish (both of Outlander) host this travel series in which they escort viewers around their native country of Scotland.
The Missing – 2014 to 2017 – James Nesbitt (Cold Feet) stars in this drama about the disappearance of a 5-year-old and the manhunt that follows.
MotherFatherSon – 2019 – Richard Gere stars in his first major television role as Max Finch, American newspaper owner. The 8-part series is a psycho thriller about power, politics, and the media. Helen McCrory (Peaky Blinders), Sarah Lancashire (Happy Valley), Sinéad Cusack (Marcella), and Ciarán Hinds (Above Suspicion) are among the other cast members.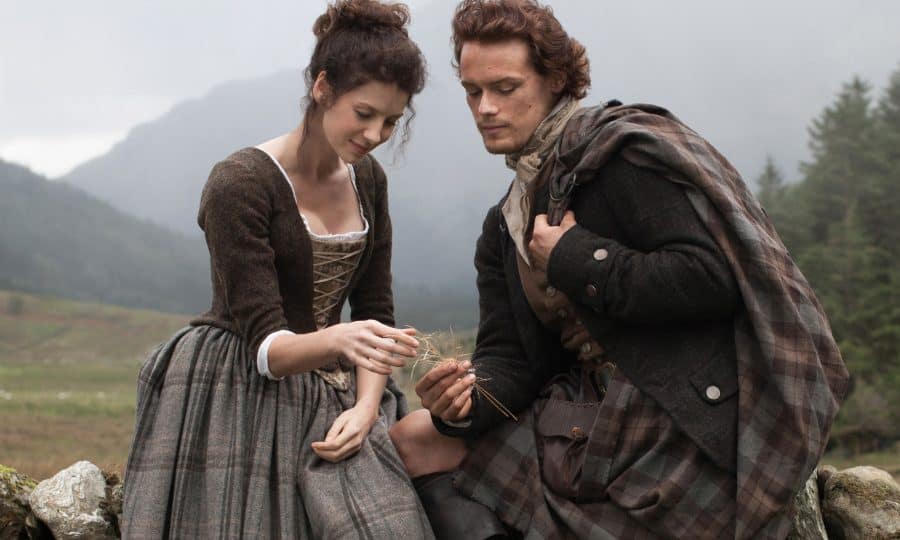 Outlander – 2014 to present – In 1945, an English nurse is mysteriously transported back in time to Scotland in 1743. The massively-popular series is based on the novels of Diana Gabaldon.
The Pillars of the Earth – 2010 – This miniseries is based on the 1989 Ken Follett novel of the same name, and it follows the construction of a cathedral during the 12th century.
The Rook – 2019 – Emma Greenwell stars as Myfanwy Thomas, a young woman who finds herself at the Millennium Bridge in London surrounded by corpses and no memory of how she ended up there. While the series is American, it features a largely British cast, and it takes place in London. It was based on the novel of the same name by Daniel O'Malley, originally adapted by Stephenie Meyer of Twilight fame.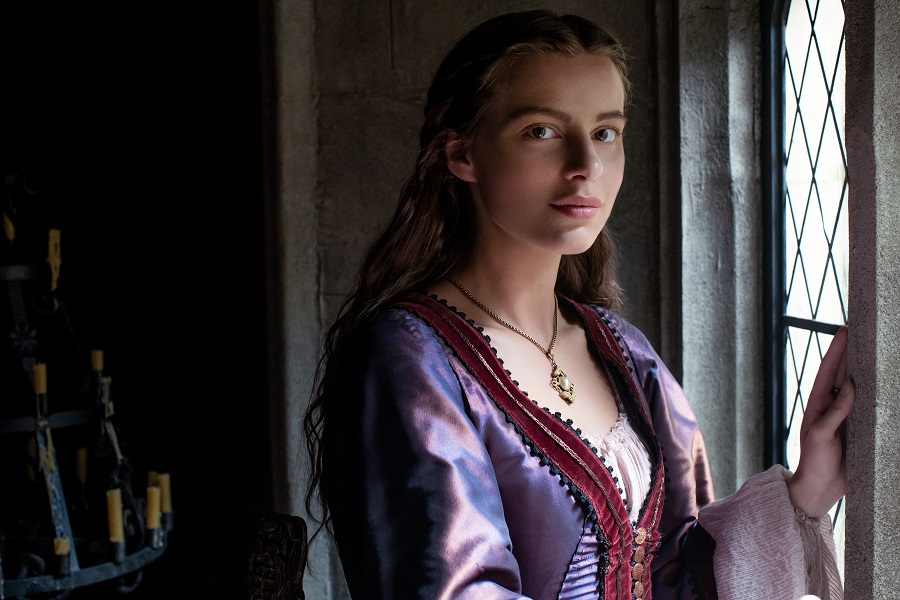 The Spanish Princess – 2019 – This period drama is based on the novels The Constant Princess and The King's Curse by Philippa Gregory, and it's a sequel to the previous miniseries The White Queen and The White Princess. The series follows teenage princess Catherine of Aragon as she travels to England to meet her husband by proxy.
The White Princess – 2017 – Based on the Philippa Gregory book of the same name, this miniseries tells the story of Elizabeth of York and her marriage to Henry VII. It's the sequel to The White Queen.
The White Queen – 2013 – This miniseries is based on Philippa Gregory's historical series, The Cousins' War, and it tells the story of the women involved in the conflict for England's throne during the War of Roses.
World Without End – 2012 – This miniseries is a sequel to The Pillars of the Earth, and it's set 150 years later in the same English town of Knightsbridge. This time, they're facing the outbreak of the Black Death and the Hundred Years' War. It's based on the Ken Follett novel of the same name.
What's Your Favourite British TV Series on Starz?
Have you checked out any of the shows listed here? What's your favourite British TV series on Starz? For us, it's probably a toss-up between Dublin Murders and Luther – but Men in Kilts has been a fun watch so far, too. Share your thoughts in the comments!
Save it to Pinterest!