BritBox Commissions New Shows for 2022 & Beyond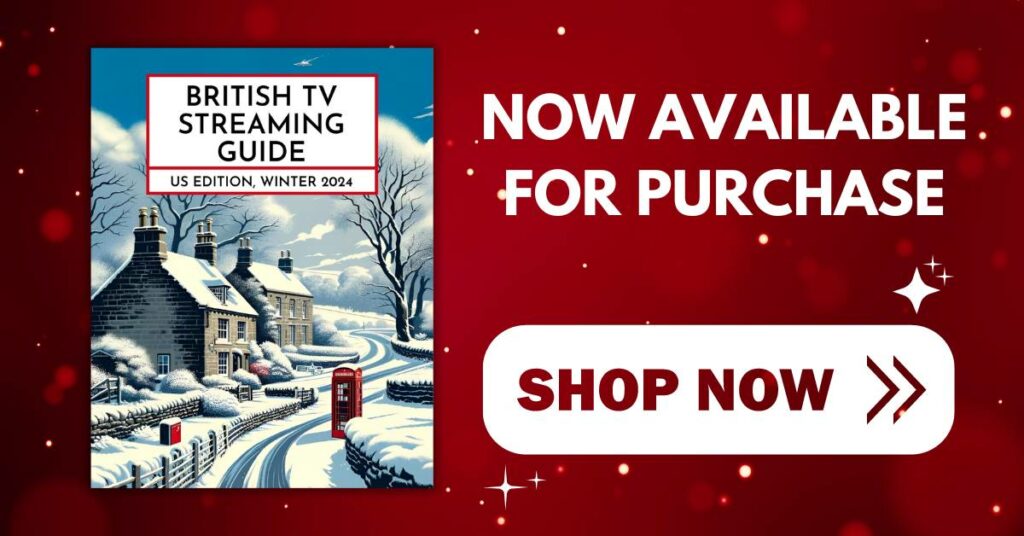 The British TV Streaming Guide: US Edition, Winter 2024 is now available. Get yours HERE.
In some cases, we earn commissions from affiliate links in our posts.
Last Updated on June 29, 2022 by Stefanie Hutson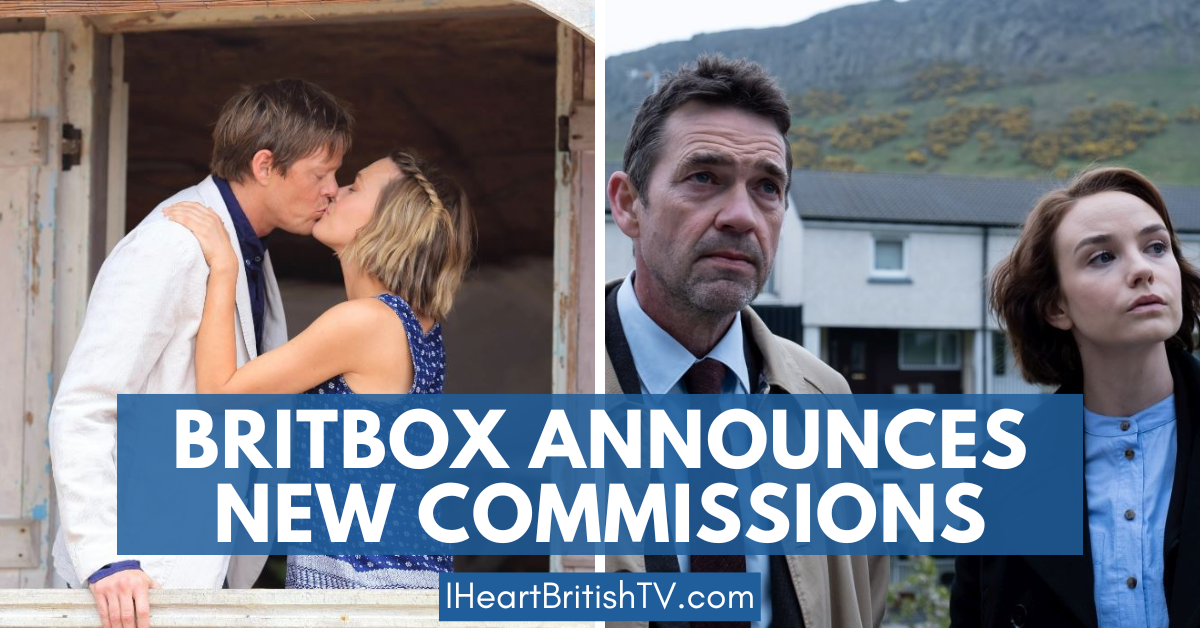 As the world of streaming TV gotten increasingly competitive, the streaming services themselves have gotten more and more involved in the process of commissioning new programming. As a result, it's no surprise to hear BritBox's announcement today that they're commissioning a number of new shows with ITV and the BBC.
New British TV Shows Commissioned by BritBox for 2022 and Beyond
Though it's too soon to have precise dates for the shows below, we've shared plot details and available markets wherever possible.
Need something that can keep you entertained a little sooner? Check out the BritBox July 2022 schedule instead.
Beyond Paradise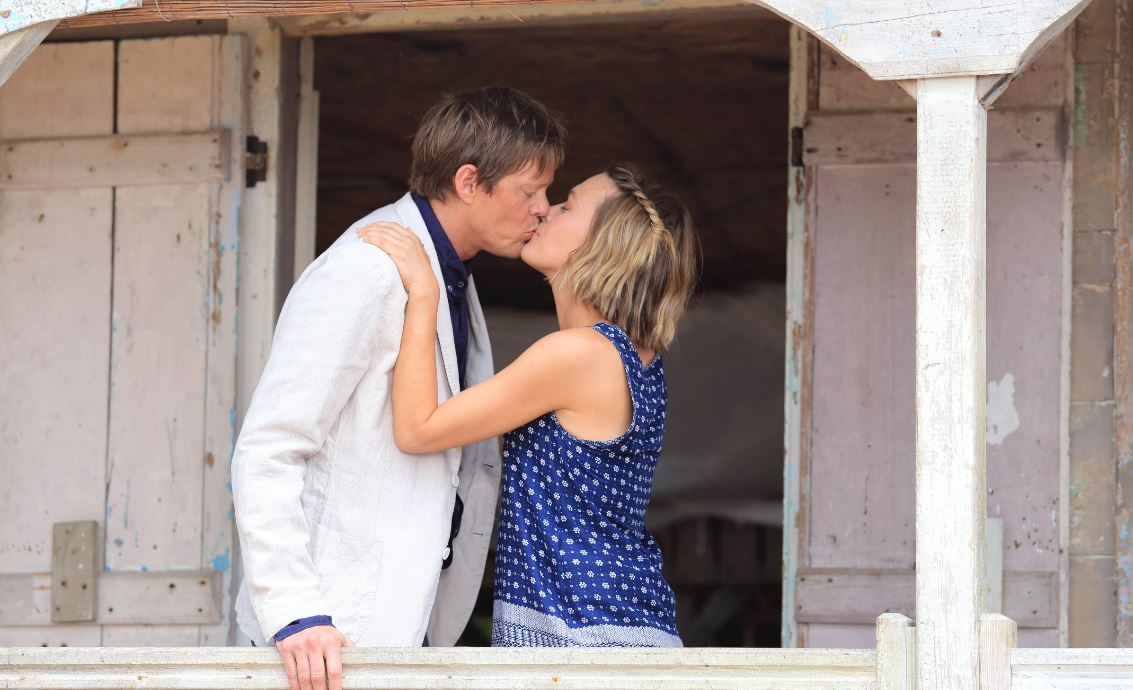 If you ever wondered about Humphrey and Martha's happy ending in Death in Paradise, you'll definitely want to tune in to Beyond Paradise, the upcoming series that takes a look at what happened in DI Humphrey Goodman's life after leaving Saint Marie.
After meeting British tourist Martha Lloyd, Humphrey fell in love and followed her back to the UK. Beyond Paradise will pick up as Martha and Humphrey move back to Martha's childhood town in search of a quieter life – but of course, we all know how that goes in British mysteries.
The two will soon find that their new home is anything but quiet, and the crime rate is through the roof. Humphrey can't help but get distracted by all the puzzles around him.
Created by Tony Jordan and Robert Thorogood, Beyond Paradise is a co-commission between BBC One and BritBox International and will be produced by Red Planet Pictures, part of the Asacha Media Group. Jordan, will act as showrunner and lead a team of writers working across the 6×60 series and he, Tim Key and Belinda Campbell will be executive producers for Red Planet Pictures. Diederick Santer and Tommy Bulfin will executive produce for BritBox International and BBC respectively. BBC Studios will handle international distribution.
Availability: Beyond Paradise will be available in all BritBox International markets outside of Australia.
RELATED: Death in Paradise, Season 12: What We Know Right Now
Make it at Market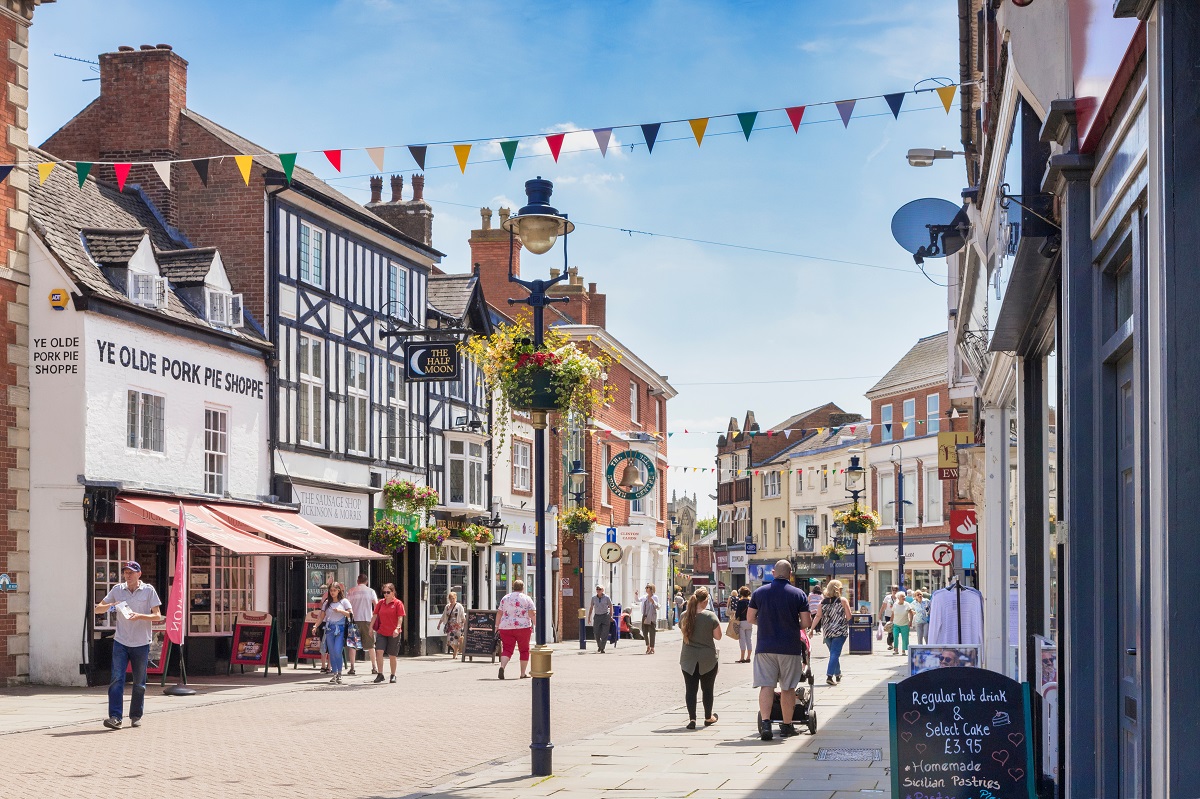 This reality series is filmed in the Leicestershire countryside on the secret grounds of Stoneywell, where Dom Chinea works with a team of business and craft experts to test amateurs and see if they have the skills to make a living of their craft-related hobbies. Together, they'll figure out how good they really are and what kind of business model might best suit their abilities.
The series will feature talented amateurs with skills ranging from weaving, blacksmithing, and pottery to jewellery making, furniture creation, and woodworking.
Make it at Market was commissioned by former Head of Daytime and Early-Peak Carla-Maria Lawson as part of BBC Daytime's commitment to deliver realistic, informative programming with universal appeal, to better serve audiences.
Make It At Market is made by Flabbergast TV, the executive producer is Andrew Snowball for Flabbergast, the commissioning editor for BBC Daytime is Rachel Platt and the commissioner for BritBox International is Diederick Santer. The programme will be arriving on screens later this year.
RELATED: Watch The Repair Shop HERE
Three Little Birds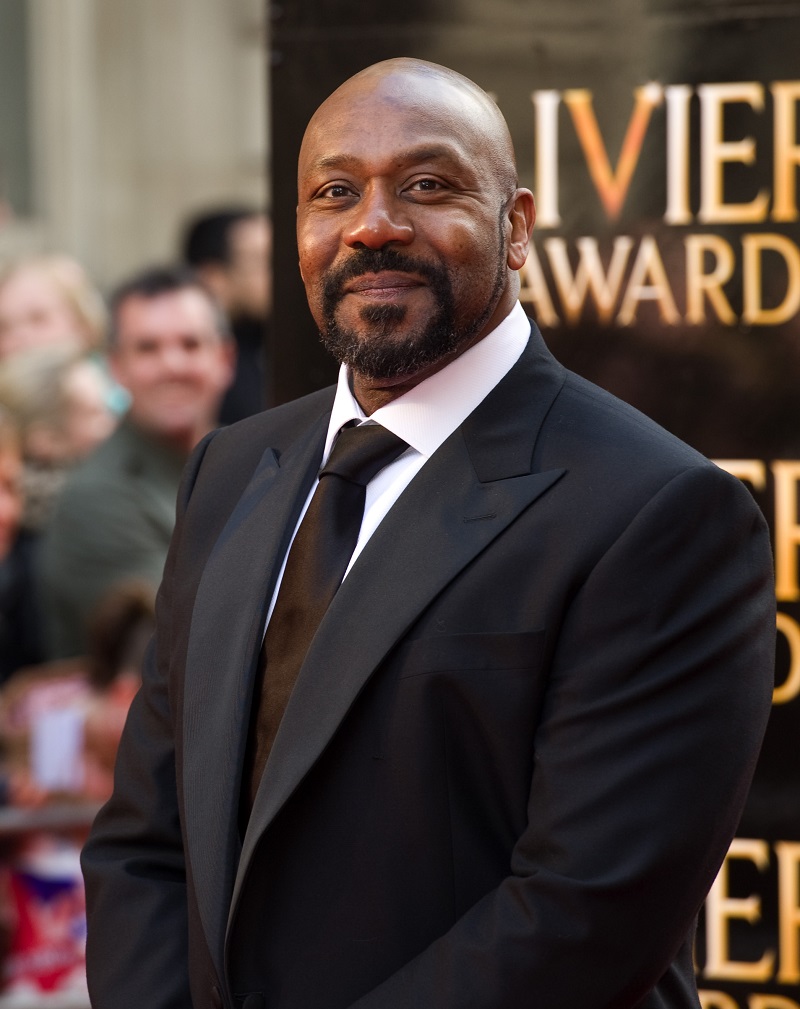 Sir Lenny Henry (Chef!) has written this new series inspired by the stories of his mother Winifred. As he grew up, she used to tell him about leaving Jamaica for Great Britain in the 1950s. The upcoming drama will explore topics of love, parenting, sisterhood, and friendship, along with the joys and challenges of making a new life in an unfamiliar and different place.
It follows three young women – sisters Chantrelle and Leah, along with a God-fearing acquaintance, Hosanna. When their older brother Aston asks them to travel to Britain and bring him a potential wife from back home, the two sisters make the proposal to Hosanna, and she leaves her preacher father to embark upon the journey.
When a new life in London's Notting Hill doesn't quite work out, they head for the Midlands to try to integrate with their new culture and country. Though they each have their secrets and struggles, what follows is a celebration of overcoming obstacles and carving out a uniquely blended identity in unfamiliar surroundings.
Tiger Aspect Productions will produce the six-part drama, written by Sir Lenny Henry and guest episode writers Carol Russell and Avril Russell, in association with his production company Douglas Road Productions. Both companies are part of the Banijay UK group.
Charles McDougall, Yero Timi Biu and Darcia Martin will direct two episodes each and Lenny Henry, Russell T Davies, Lucy Bedford, Charles MacDougall will serve as Executive Producers, along with Diederick Santer for BritBox International. Polly Hill originally commissioned the series for ITV. Banijay Rights will handle international distribution. The series is co-produced by BritBox International.
RELATED: Racially-Diverse British TV Shows
Crime, Season 2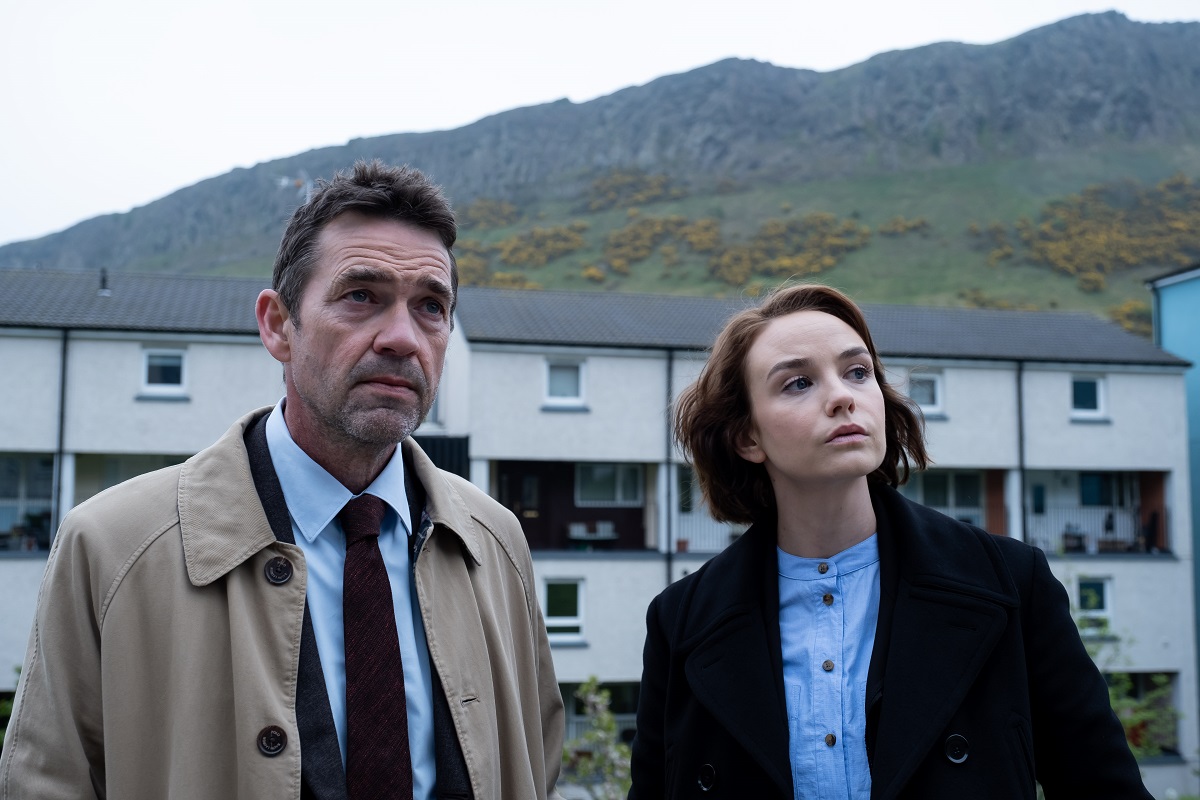 Dougray Scott (My Week with Marilyn) stars as DI Ray Lennox, a man who must put aside his own personal demons to investigate the disappearance of a local schoolgirl. The Edinburgh-based series is based on Irvine Welsh's bestselling novel of the same name.
The second series will see Ray Lennox settled back into life with Edinburgh's Serious Crimes team, having fully recovered from his breakdown after the toll of his last investigation. When a high-ranking member of the establishment is found dead in a Leith warehouse, he's thrown into a case which quickly reveals itself as the work of a serial killer. As victims mount up, Lennox realises the killings are not random.
Availability: BritBox International will be the exclusive home to the series in all BritBox territories.
RELATED: 19 of the Best Scottish Mysteries & Crime Dramas
Karen Pirie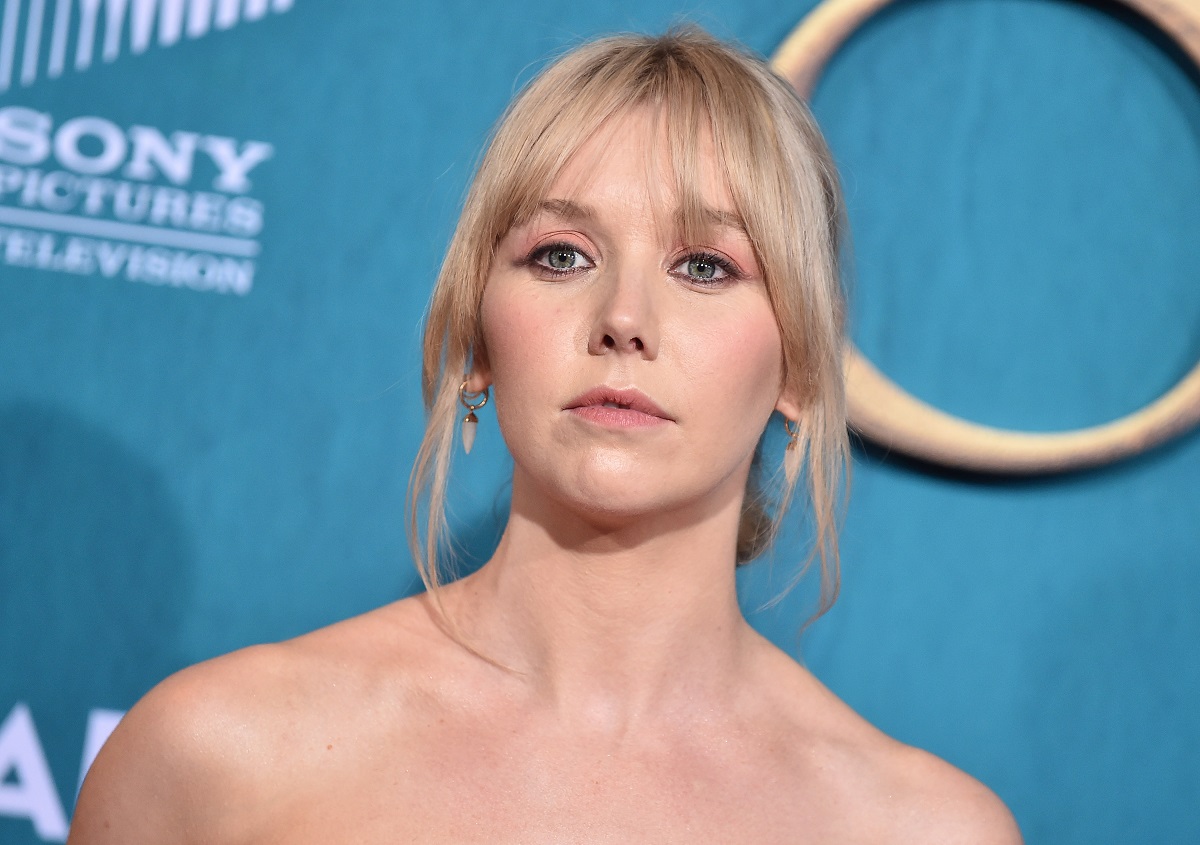 Another Val McDermid adaptation is on the way. In Karen Pirie, Lauren Lyle (Outlander) will play the titular role, a young and fearless Scottish investigator with a burning desire to get to the truth.
The adaptation has been handled by Emer Kenny (Harlots), who will also play the role of Karen's friend, River Wilde. Chris Jenks (Sex Education) will play Jason 'Mint' Murray and Zach Wyatt (Blithe Spirit) will fill the role of DS Phil Parhatka.
The series is based on Val McDermid's first Karen Pirie novel The Distant Echo, and the first episode will see Karen tasked with reopening an unsolved murder after it's been featured on a provocative true crime podcast.
When teenager Rosie Duff (Anna Russell-Martin, Casualty) was found brutally murdered in the Scottish university town of St Andrews back in 1996, it was assumed to be the work of three drunken students who were discovered at the scene, claiming to have found her body. With minimal forensic evidence, however, no charges were brought and the case stalled.
Twenty-five years later, someone is trying to suppress the case. Do the three men know more than they had shared? Was the original investigation botched? Can Karen uncover the truth?
Other cast members include Michael Schaeffer (The Salisbury Poisonings) as Tom 'Weird' Mackie senior, Ariyon Bakare (His Dark Materials) as Alex Gilbey senior and Alec Newman (Unforgotten) as Sigmund 'Ziggy' Malkiewicz senior.
Karen Pirie has been commissioned for ITV by Head of Drama, Polly Hill. Drama Commissioner Huw Kennair-Jones oversaw production from the channel's perspective.
Karen Pirie is executive produced by Simon Heath, World Production's CEO, Emer Kenny and Val McDermid. Directed by Gareth Bryn (Line of Duty, Hidden) and produced by Clare Kerr (The Nest) will produce.
Availability: BritBox International will be the exclusive home to the series in North America.
The Cleaner, Season 2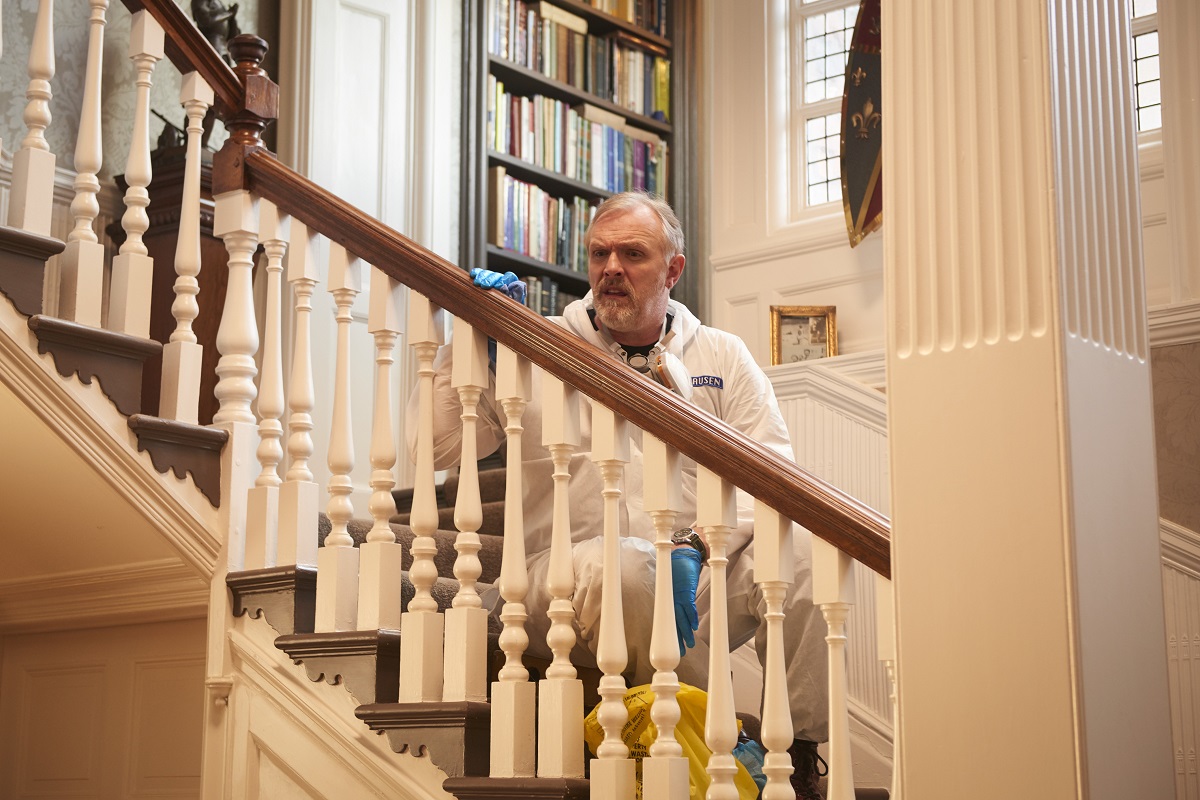 Greg Davies (The Inbetweeners) stars in this British adaptation of a hit German comedy, Crime Scene Cleaner (Der Tatortreiniger in the original German). In it, Davies plays Wicky, a crime scene cleaner who helps restore homes and properties to their original state after horrible crimes have occurred. Along the way, he comes into contact with people who own the properties, those who knew the victims – and sometimes the criminals themselves.
The new series sees Wicky encounter more larger than life characters, all in the wrong place at the wrong time. And as his luck will have it, there's also a pub in desperate need of his particular variety of janitorial expertise.
Season 1 included a variety of well-known guest stars like David Mitchell (Peep Show) and Helena Bonham Carter (The Crown). Series 2 is written by Greg Davies and one other co-writer per episode made up of a combination of established and emerging comedy talents – Paul Allen, Ronan Blaney, Barry Castagnola, Meg Stalter and Mike Wozniak.
The Cleaner is a SHUK production for BBC One written by and starring Greg Davies based on 'Der Tatortreiniger' created by Mizzi Meyer. BBC Commissioner is Ben Caudell. The Exec Producer is Vivien Muller-Rommel and the Producer is Sam Ward. BBC Studios will distribute the series globally, excluding German language markets.
Watch the original German series HERE
RELATED: 20 Hilarious British TV Workplace Comedies
Curious About the Nearer Future on BritBox?
While these shows give us plenty to look forward to in the next year or two, there's plenty to come in the very near future, too. Check out BritBox's July premieres HERE or view all their recent months HERE.