Grantchester, Season 9: What We Know Right Now
In some cases, we earn commissions from affiliate links in our posts.
Last Updated on July 12, 2023 by Stefanie Hutson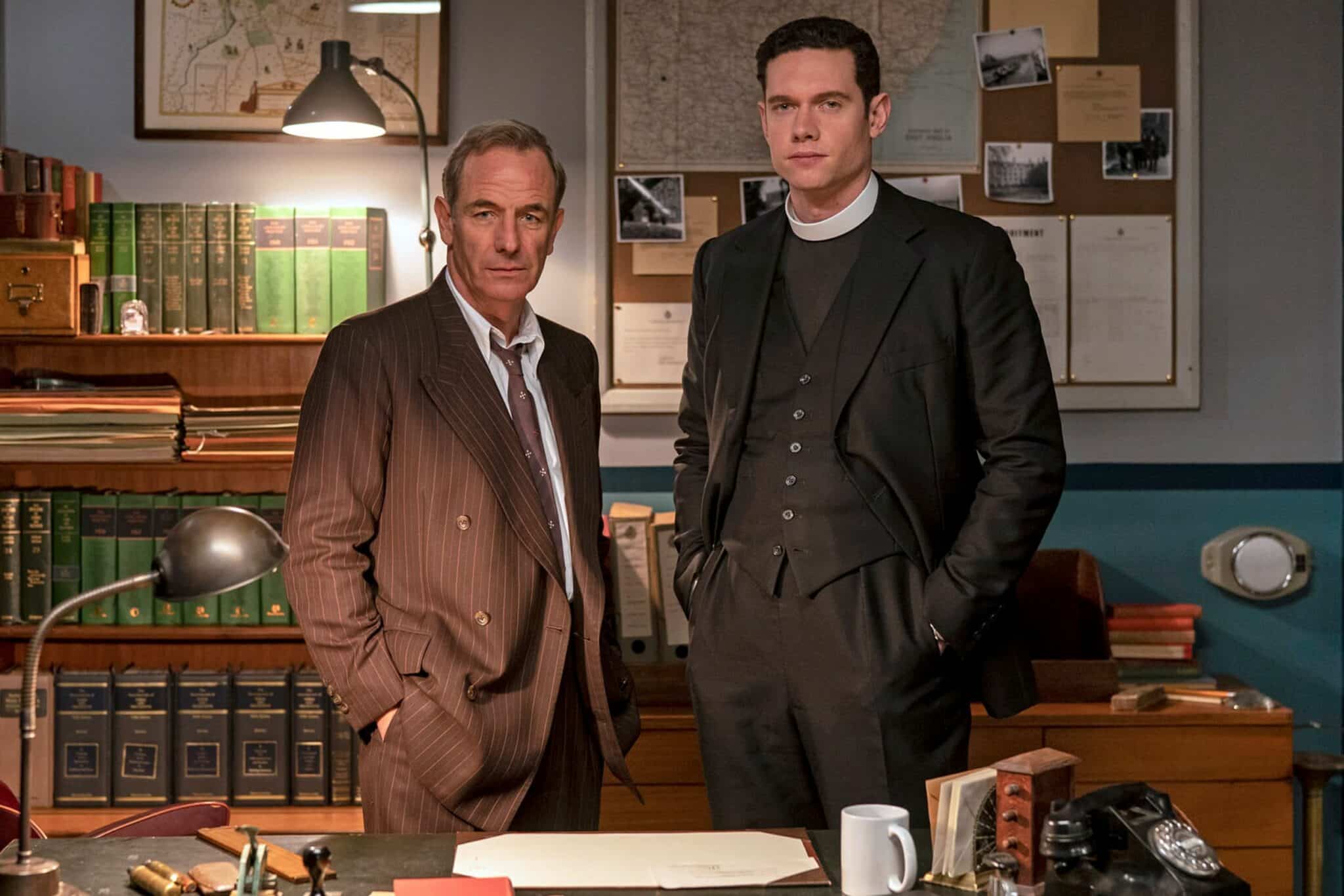 At time of writing, we're still waiting for the premiere of season 8 of Grantchester – but we're excited to share that casting notices have already gone out for season 9.
What is Grantchester About?
Grantchester's been around for almost a decade now, but we don't want to assume that means everyone has had a chance to watch it. Set in the Cambridgeshire village of Grantchester, the series is based on The Grantchester Mysteries collection of short stories by James Runcie.
At its heart, Grantchester is a cosy mystery that skews a bit darker and more serious than its category. It has the quaint, scenic village and the crime-solving vicar who works with a local detective – but it combines that with serious crimes, bouts of lust (nothing too graphic, but more than you might expect), and major social issues. While the early James Norton seasons have a certain innocence about them, more recent seasons have included some pretty intense storylines.
Some people love the way the series shows the very real moral and emotional challenges facing a young vicar during the socially conservative 1950s and 60s, but others are put off by the very same thing. Either way, though, it's an easy series to fall into. The mysteries are interesting, the characters are morally complex, and the lead actors provide plenty of eye candy for a variety of preferences.
What's Happening in Season 9 of Grantchester?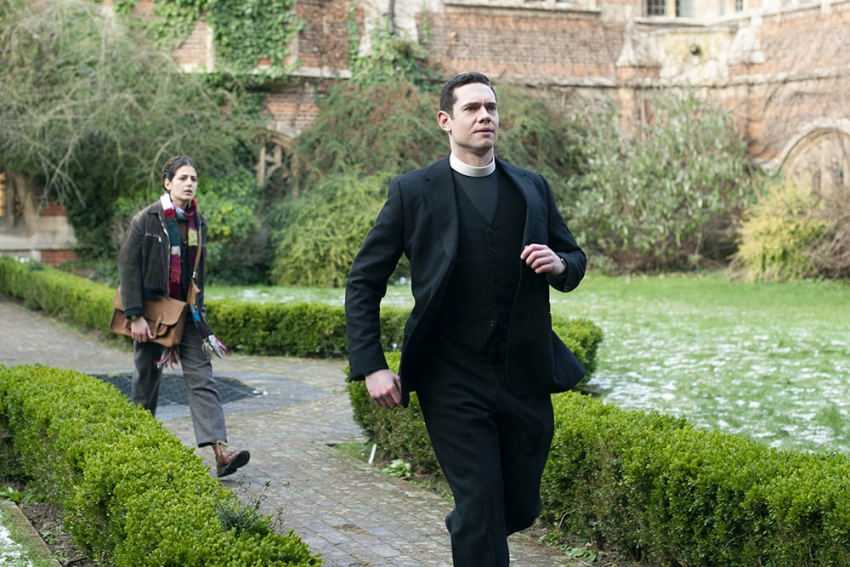 Given that season 8 hasn't aired yet, it's hard to say where they'll be by season 9. We've no doubt there will be plenty of murder, intrigue, and moral questioning – but beyond that, it's anyone's guest (aside from the scriptwriters who are surely working hard ahead of the upcoming filming this summer).
When we know more, we'll update this section.
Who's in the Cast of Season 9 of Grantchester?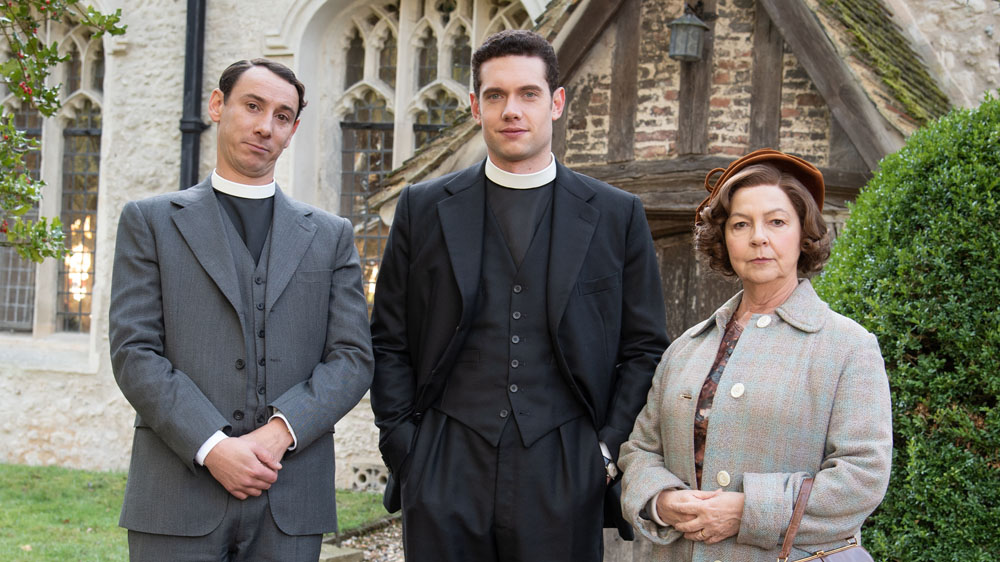 In season 9, we would expect to see Robson Green and Tom Brittney returning in their lead roles as DI Geordie Keating and vicar Will Davenport. Then again – James Norton left the series after the first several seasons, so it wouldn't be entirely unprecedented if they DID have a cast shakeup at some point. With any luck, a few production photos will get shared this summer so we know who's on the set.
We'd also be surprised if Tessa Peake-Jones failed to return as Mrs. C, Al Weaver as Leonard Finch, Kacey Ainsworth as Cathy Keating, Oliver Dimsdale as Daniel Marlowe, or Nick Brimble as Jack Chapman. Even though they're not the main characters, they all add a great deal to the depth of the fictional world.
When confirmed cast details are made available, we'll update this with whatever we know about returning actors and new guest stars.
RELATED: Why Did James Norton Leave Grantchester?
When Will Season 9 of Grantchester Premiere?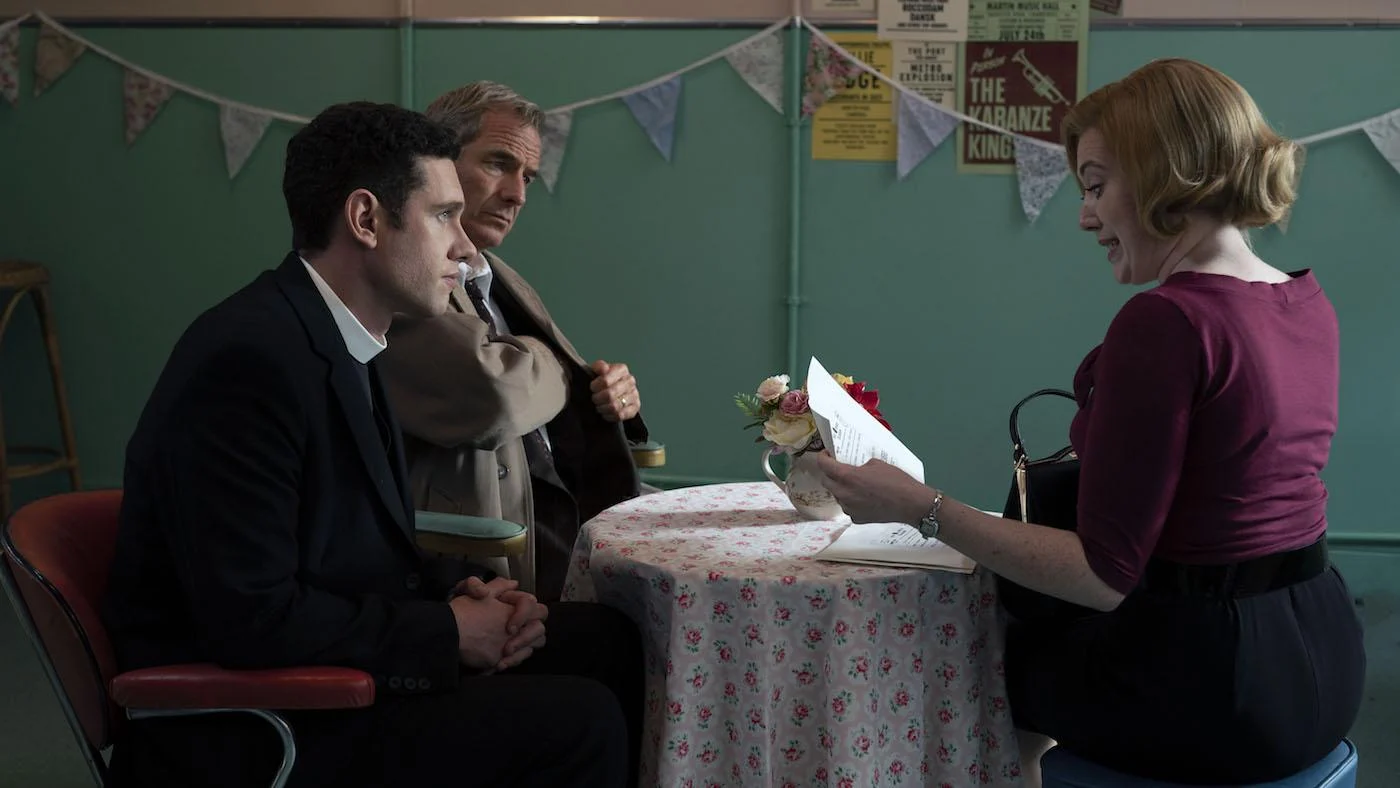 Season 9 will begin filming in July 2023. As a result, it's still too soon to have an exact air date. We know that season 8 of Grantchester is due to air at some point in 2023, most likely during the spring or summer months. With that in mind, it's not a big stretch to imagine season 9 would air around the same time in 2024.
In the UK, Grantchester airs on ITV. In the US, all past seasons have been available on PBS and the Amazon PBS Masterpiece channel.
While You Wait for Season 9 of Grantchester…
We strongly recommend checking out James Runcie's original novels on which the series is based. They have a very different tone, but they're solid mysteries and it's fun to see how they differ from the TV adaptation.
Like the show, the books tell the story of a vicar who solves crimes in Cambridgeshire, England – inspired by Runcie's own father, the former Archbishop of Canterbury, Robert Runcie.
Below, we've listed the Grantchester books in order (for those who prefer to read in sequence):