Feature-Length Detectorists Special (2022): Air Date & Details
In some cases, we earn commissions from affiliate links in our posts.
Last Updated on December 22, 2022 by Stefanie Hutson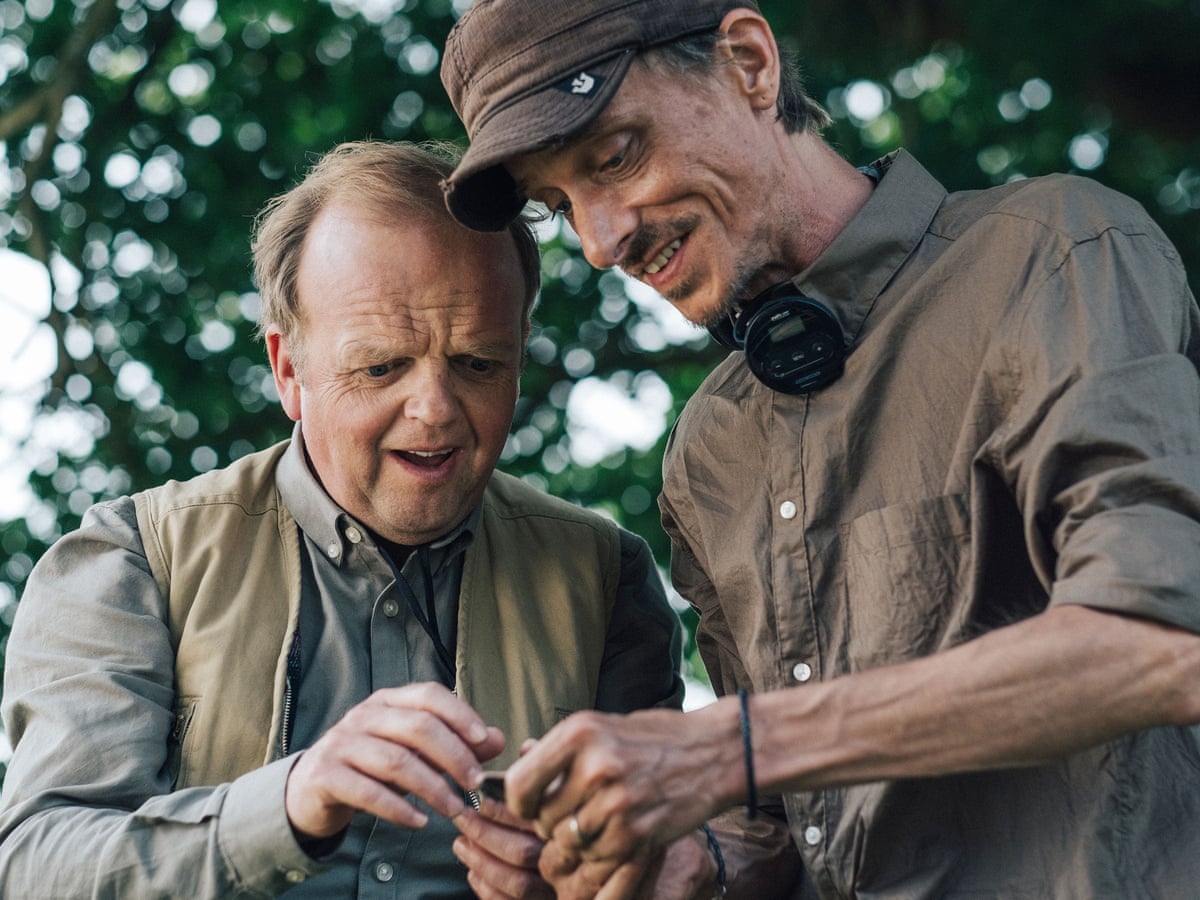 It's been five years now since new episodes of Detectorists have graced our screens, and fans have been wishing and hoping for new episodes ever since (aside from those rare folks who loved the ending so much that they don't want to risk the pain of a bad reboot). Over the years, Mackenzie Crook's public comments have wavered – initially saying there weren't going to be any further seasons, then toying with the idea of "getting the band back together".
Until very recently, we were all left wondering – but now, we have some good news. A feature-length special has been officially commissioned.
What's Detectorists About?
On the off chance that someone has arrived here without knowing, we'll summarise. Detectorists was created, written, acted in, and directed by Mackenzie Crook (The Office). The story revolves around two middle-aged guys, Andy Stone (Mackenzie Crook) and Lance Stater (Toby Jones), who enjoy metal detecting in and around the fictional town of Danebury in northern Essex.
The duo are members of the Danebury Metal Detecting Club, and other members of the club help add richness and humour to the series. Although metal detecting is the central activity in the show, it's really a story about friendship and getting the chance to peer into the lives of a unique – yet totally ordinary – group of hobbyists.
When asked about the series, Mackenzie Crook said:
I guess I'd say it's a comedy about ordinary people and their hobbies, but it's actually turned out to be much more than that. And in hindsight, I can't really claim that I set out to create this thing that explored so deeply these ordinary lives. Essentially it's about two friends who just spend their time out in the fields metal detecting. I just totally proved your point there. I can't really describe it.
If you haven't watched this delightful series, we strongly recommend giving it a try. Even if it doesn't seem like your sort of thing, give it an episode or two. It doesn't immediately grab everyone, but it has a way of growing on people.
Watch it HERE on Acorn TV | Watch it free with ads on Freevee
The Detectorists Special (2022)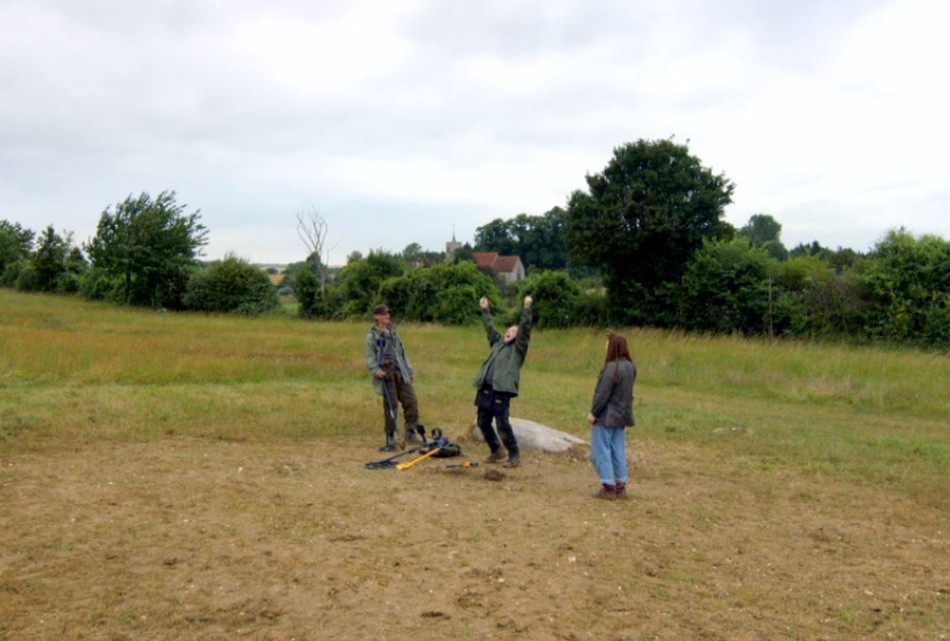 The upcoming Detectorists special will be a 75-minute episode, set to air later in 2022. It will catch us up with the characters five years after the big events of season 3 (which we won't go into, just in case someone here hasn't watched it all).
Like previous episodes, the feature will be written and directed by Mackenzie Crook, with both him and Toby Jones returning to star. Production will begin soon, made by Treasure Trove Productions, Channel X North and Lola TV.
Of the new special, Crook said:
It was 2017 when we were last in Danebury and I miss my old friends in the DMDC. I've had a story percolating for a while and I thought it was worth getting Lance, Andy and the rest of the band back together for. The affection expressed for Detectorists over the years has been incredible and I hope fans of the show will enjoy this new, extended episode.
Producer Gill Isles also commented, saying:
It's absolutely thrilling to be spending the summer back in Danebury with Mackenzie and the team. There is so much love for the show that I can't wait for everyone to see what Mackenzie has in store in this next chapter.
We certainly can't wait – and we'll be curious to see whether the truce between the Antiquisearchers/Dirt Sharks/Terra Firma guys holds up, or whether they're back in their own club with another new name.
When Will the Detectorists Special Air?
At long last, we have air dates for the 2022 Detectorists special:
In the UK, the Detectorists special will air on Boxing Day (26 December) at 9pm on BBC Two. Presumably, it will be on iPlayer shortly after, like the rest of the Detectorists episodes.
In the US, the Detectorists special will be on Acorn TV beginning Monday, January 9th.
The gang was spotted in and around Framlingham throughout the summer and autumn of 2022. Fan shots have been popping up all over the place, and comments seem to indicate that both cast and crew have seemingly endless patience for all the well-meaning fans who've come out to watch and say hello. You can see a couple of spottings below:
#Detectorists are filming! ❤️ pic.twitter.com/OCsZQjRmXQ

— Carpy™ (@Carpy_UK) August 30, 2022
Three giggling geeks met some actors filming the #detectorists special episode. What lovely, kind people. Absolutely made my day, no, year! @CuppaWtf #Framlingham pic.twitter.com/wwrDsEkTsy

— Dan Flâneur #GTTO #ItWasAScam (@CaptainFlange) September 2, 2022
Where Can I Watch the Detectorists Special?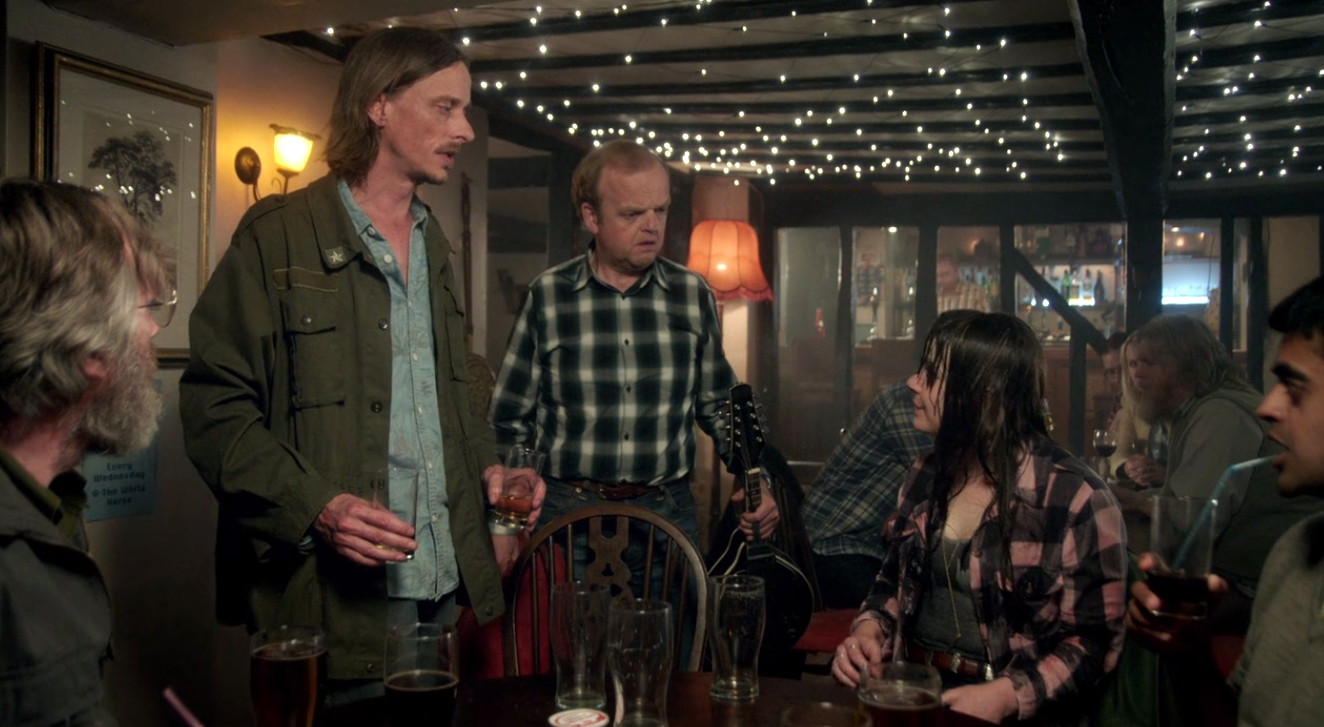 As it's a BBC series, it's expected to air on a BBC channel – though whether it will be BBC Four (as in the past) or one of the others is still unknown. There's a lot of speculation that it will air as part of the BBC's Christmas programming lineup, but we've yet to get firm confirmation of that.
Unfortunately, it's still too soon for us to have any idea where the special will air outside the UK. Our hope is that it would appear alongside the other seasons on Acorn TV, but again, we have to wait on official confirmation to be at all sure about that.
While We Await the Detectorists Special…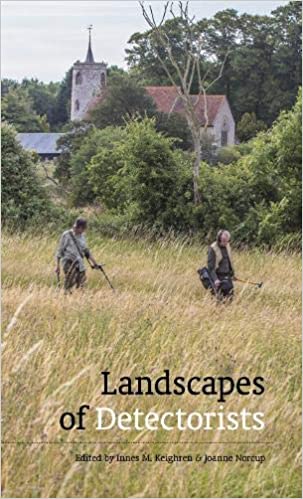 Not sure how you're going to survive the wait? Aside from re-watching the original in preparation, you might also like to check out the "Landscapes of Detectorists" book. Fair warning, though – the book does use American spellings and punctuation, so that may be a bit jarring to some who are more accustomed to the British way of doing things (particularly in a book about a British series).
You can also use the time to catch up on some of what the cast members of Detectorists have been up to in the years since the show aired. We recommend: