Judi Dench Au Naturel – And Other Hilarious British TV Things People Search For…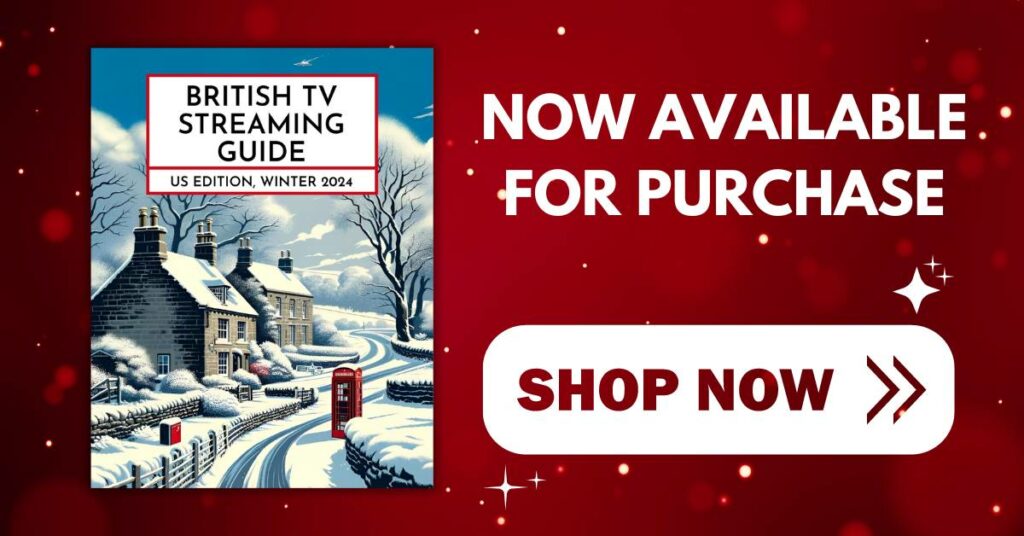 The British TV Streaming Guide: US Edition, Winter 2024 is now available. Get yours HERE.
In some cases, we earn commissions from affiliate links in our posts.
Last Updated on September 10, 2021 by Stefanie Hutson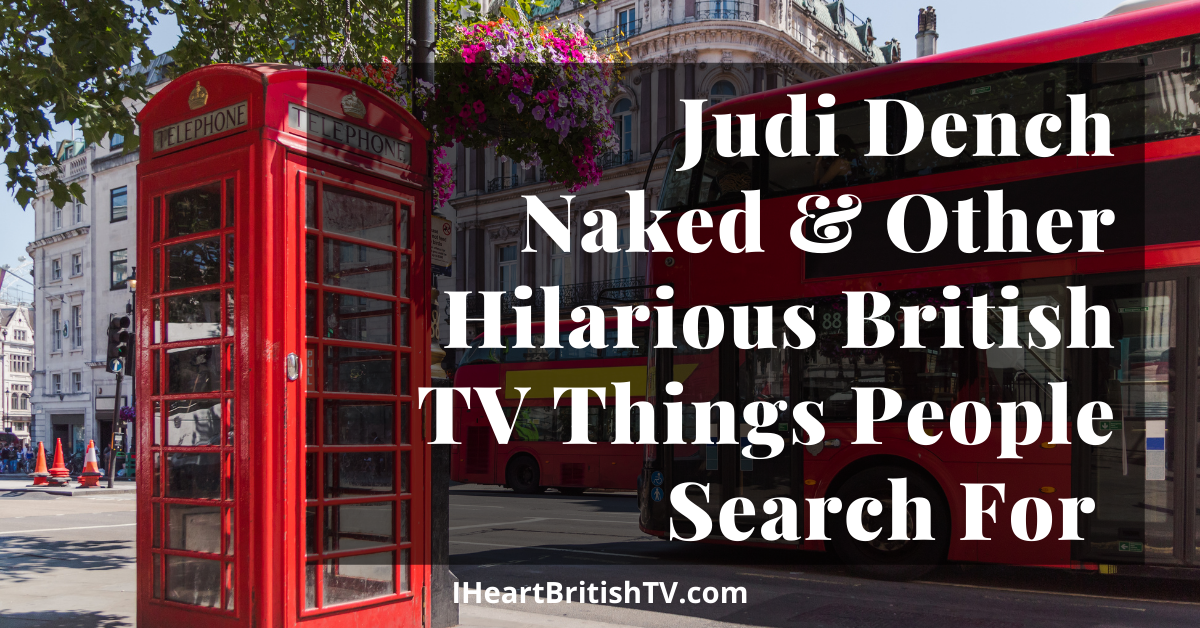 When we're writing about British TV topics, we like to make sure we're writing about things people want to know. Aside from listening to reader feedback, we also use tools like SpyFu that let us know how many people are searching for something in a typical month (via Google).
Most of what we find is what you'd expect. People search things like "Is Downton Abbey real?" and "Where is Doc Martin filmed?" and "When does Season 10 of Call the Midwife premiere?"
Occasionally, though, we find topics that make us laugh, smile, or seriously wonder about the people doing the searches. In the interest of sharing the fun, we decided to start collecting the best ones. Fair warning – this one gets a bit silly.
The search numbers we include here are accurate at time of writing, but keep in mind that some will change over time. People do more searches about topics that are current or recently in the news.
1 | Judi Dench Naked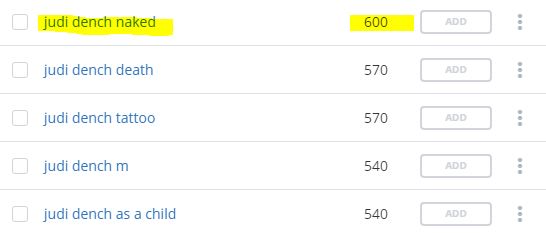 This is what you're here for, right? In a typical month, roughly 600 people are looking for more information on "judi dench naked".
To save you the trouble of doing a search, we'll go ahead and fill you in on the details. Dame Judi has mentioned in interviews that she's a big fan of being naked.
On Episode 12 of the "That's After Life" podcast, Dame Esther Rantzen mentioned that she enjoys skinny dipping, and asked Dame Judi if she does the same. Her response?
Well, I do that because we're lucky and we have a pool, so you can quietly do it sometimes if somebody isn't going to come around, certainly. I don't want to be caught at it.
She also mentioned a 1978 film she did called Langrishe, Go Down. There was one particularly naughty scene in which her co-star, Jeremy Irons, had to lick whipped cream off her nipples. Here's a link to the DVD in case you feel the need to own that scene.
2 | Did Miranda Hart Ever Meet Diana?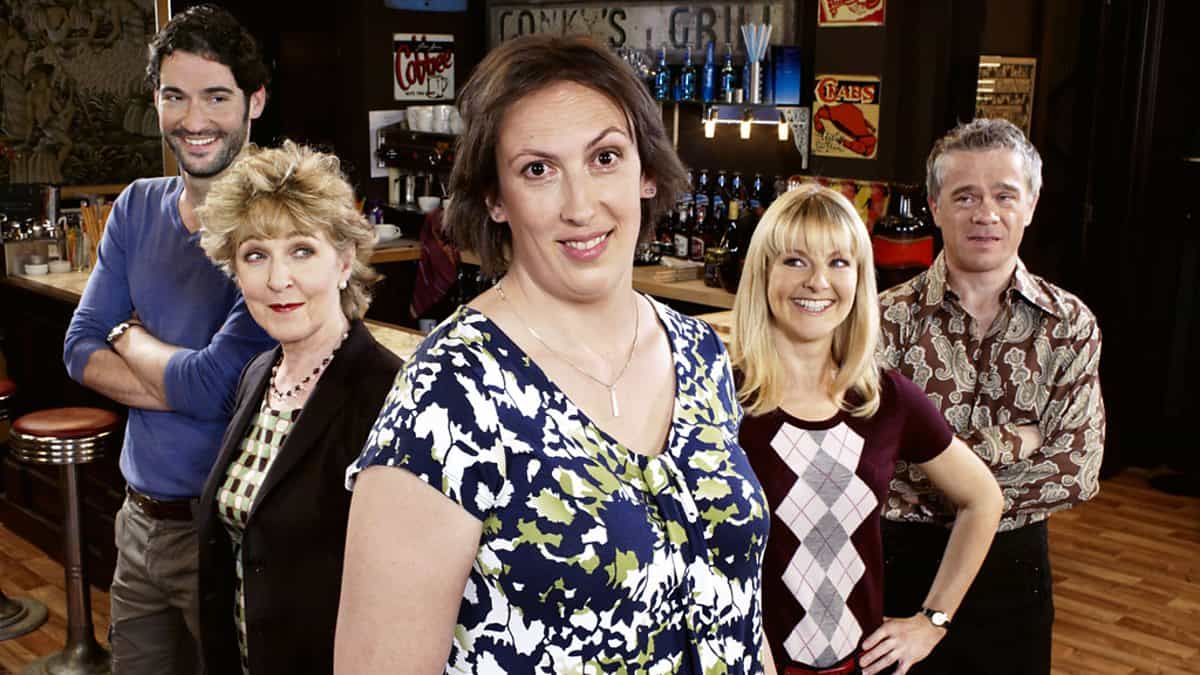 Roughly 55 people each month search for details on whether Miranda Hart, star of the delightful Britcom Miranda, ever met Princess Diana.
Apparently, someone inaccurately reported that the two were fourth cousins, and it's one of those errors that managed to replicate before it was corrected. Miranda herself has even responded to the rumours:
It keeps being reported (and I believe comes from Wikipedia) that I am a fourth cousin of Princess Diana. Whilst this is a delightful notion it's very much not true. Just saying. !

— Miranda Hart (@mermhart) March 10, 2020
3 | Is Martin Clunes a Smoking Buddhist Who Yells at Dogs?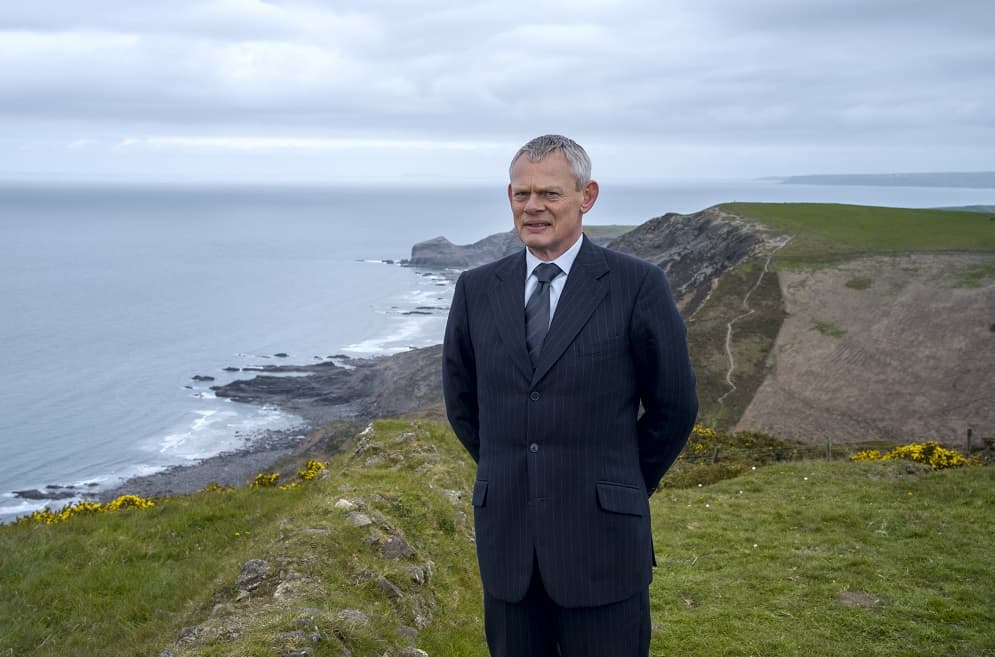 Apparently, there's a great deal of confusion about the actor who plays the much-loved Doc Martin character. We found the following searches for him:
Does Martin Clunes smoke cigarettes? (80) – Yes, he's mentioned this in interviews.
Does Martin Clunes yell at the dogs? (70) – We can't say he's never done it in a moment of frustration, but he's definitely a dog lover. When we interviewed him, he talked about how two of his own dogs have appeared in shows he was in (read more HERE). He's also done a feature-length documentary, Martin Clunes: A Man & His Dogs.
Is Martin Clunes Buddhist? (70) – If you're the kind of person who does crafts or chores while watching TV, you may not have noticed – but there's a large Buddha that moves around the set of Doc Martin, along with a number of other scattered Buddhas. I've yet to see an answer about why they're there, but we'll certainly put it down as a question to ask if we should ever interview him again.
4 | What Does Aidan Turner Look For in a Woman?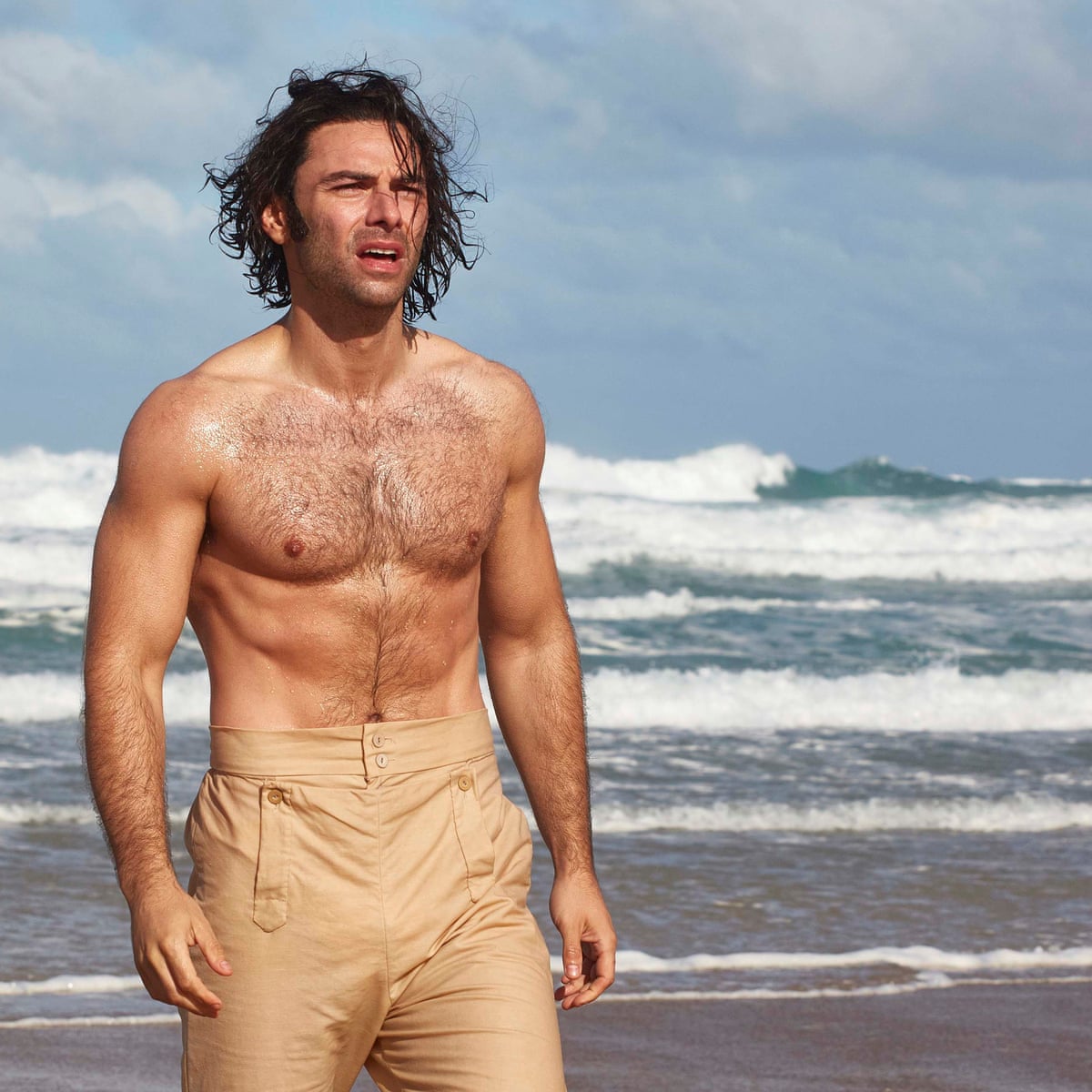 If you've seen Poldark, it probably won't surprise you that people perform the following Aidan Turner-related searches:
Aidan Turner wife (2500)
Aidan Turner girlfriend (1700)
Is Aidan Turner married? (540)
Is Aidan Turner in a relationship? (420)
Is Aidan Turner engaged? (180)
The one that made us laugh, though, was, "What does Aidan Turner look for in a woman?" It seemed like a handful of people out there are doing some very serious prep work.
5 | Is Hugh Bonneville a Naked Mormon…With a Large Penis?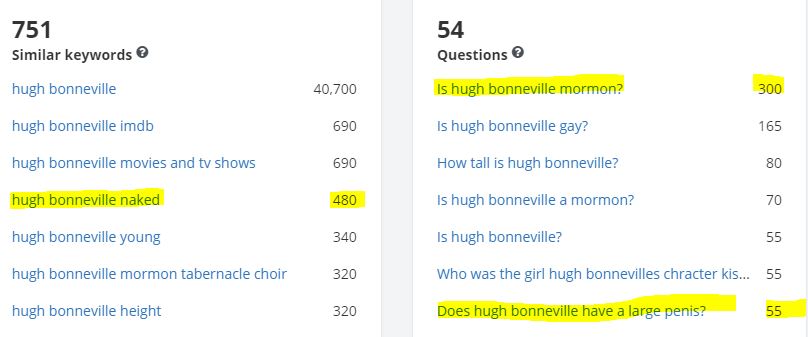 Hugh Bonneville is probably best known for playing the uber-posh Lord Grantham on Downton Abbey – not a show known for its nudity. So why, then, are nearly 500 people each month searching "Hugh Bonneville naked", or the more amusing "Does Hugh Bonneville have a large penis?"
We decided to go down this strange internet rabbit hole so you wouldn't have to (imagine explaining THAT Google search to your husband or grandchildren).
My best guess is that it stems from the first few scenes of Da Vinci's Demons. If you've ever thought to yourself, "By George, I think I'd like to see Hugh Bonneville's bottom today," the Starz series Da Vinci's Demons is the place to do it.
At the very beginning of the first episode, the nude Duke of Milan (Bonneville) urinates into a chamber pot while moaning, "I've a beastly hangover, and my bowels are in a tumble."
The fans Googling penis questions are out of luck, though – those bits are just below the screen in frontal shots.
And what about the Mormon thing? Back in 2017, Hugh Bonneville hosted a Christmas performance of the Mormon Tabernacle Choir. There's nothing to suggest that HE is Mormon, but clearly, it's made some people wonder.
6 | Is Selfridges a Real Store?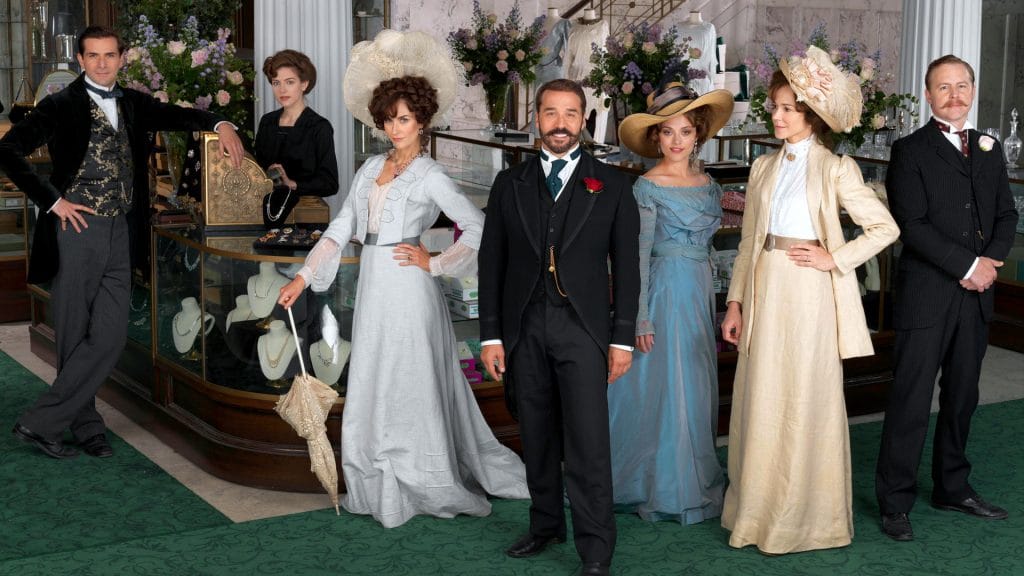 In one that's sure to amuse many Brits, there are numerous frequently-searched phrases related to whether Selfridges and Harry Gordon Selfridge are real people (a lot of people do the same for the Titanic). "Mr. Selfridge real" gets an average of 100 monthly searches, while "Is Selfridge a real store?" gets 40.
7 | Why is Nudity Allowed on British TV?

Every month, a few dozen people turn to the Google gods to find out WHY those filthy Brits allow nudity and penises on their TVs.
I really don't have an answer for this one. Anecdotally, it does seem that (on average) Americans are a bit more uptight and prudish about things like that on television, but I'd hardly call the UK a nation of hot-blooded sex maniacs.
If any of this perplexes you, don't even TRY to understand the Danish kids' show about a man with an exceedingly long and hard-to-control penis.
8 | Is John Nettles a Jerk?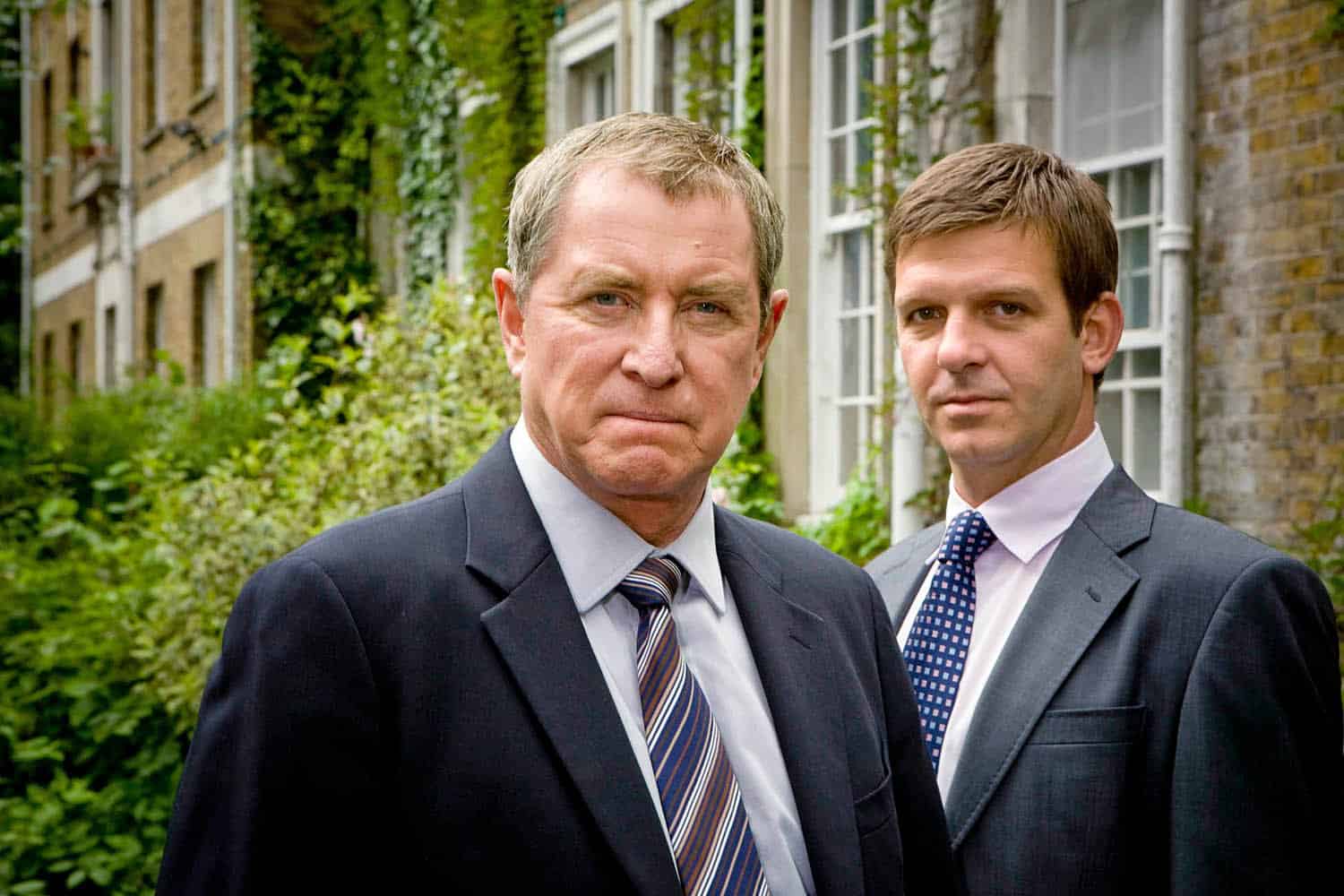 Each month, roughly 80 people search this one – and to be honest, we've no idea why. We've never heard of him being anything but polite and friendly, so perhaps it's down to his acting in some particular show.
9 | Miriam Margolyes Fart

I'll be honest, I was a bit nervous about what might pop up when checking on Miriam Margolyes search terms. If you've ever watched one of her interviews, you'll know she's a colourful lady who doesn't hold back.
I was a bit surprised when the oddest thing to pop up for 40 searches/month for "Miriam Margolyes fart". Apparently, she did a recent interview on This Morning and happened to let one slip in front of the cameras.
When she talked about how she made some Americans "feel uncomfortable" on a recent trip, host Phillip Schofield blamed her farting. She quickly fired back, "I don't know if it was that. I didn't fart everywhere, come on – I know how to behave."
Have You Ever Googled Something Strange About British TV or an Actor?
Feel free to share your funny Google searches in the comments!