Murder, She Wrote: Abroad – 8 Times Jessica Fletcher Visited the British Isles
In some cases, we earn commissions from affiliate links in our posts.
Last Updated on June 14, 2022 by Stefanie Hutson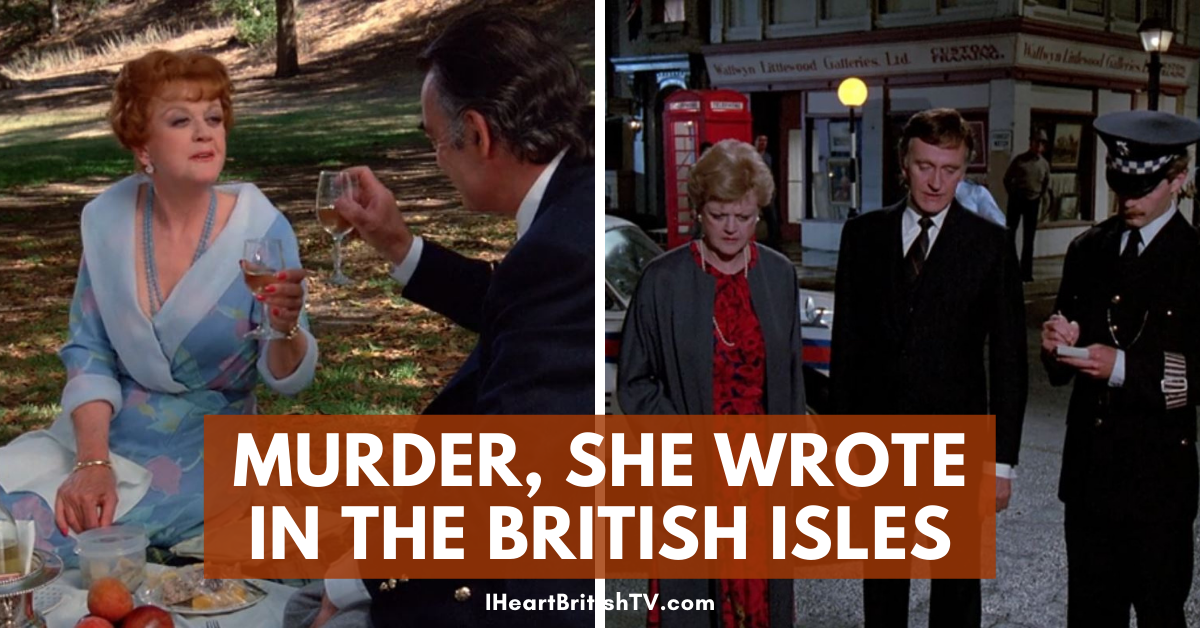 When we think of Murder, She Wrote, most of us think of us think of Cabot Cove, Maine. It wasn't really in Maine (it was Mendocino, California), but that's not the point. The idea of an older lady solving murders in a cozy seaside Maine town was the core concept.
In reality, though, a large number of the episodes were set in other places. That makes sense, given that tiny Cabot Cove didn't really have enough residents to keep up with the body count that followed Jessica Fletcher. Most were in the US, but a handful took place in other countries.
Even though Murder, She Wrote is an American show, Angela Lansbury herself was born in London back in 1925 (meaning the Downton Abbey: A New Era film, set in 1928, takes place within her lifetime). We thought it might be fun to take a look at those episodes in which she ventures back towards her homeland – the British Isles.
To the best of my knowledge, none of these episodes were actually filmed on location – aside from establishing shots woven into the episodes. Those more accustomed to British terminology will also notice quite a few "errors" in the words chosen for British characters. Lifts are called elevators, guide dogs are called seeing eye dogs, etc. The accents are often terrible, especially in the Irish episodes.
Still, they're fun. If anything, spotting the errors might make them even more entertaining. Nobody's watching Murder, She Wrote for realism.
Side note: For those not sure, here's a guide to the difference between Great Britain, the UK, and the British Isles.
8 Times Jessica Fletcher Visited the British Isles
Below, we've gathered up the Murder, She Wrote episodes in which Jessica Fletcher ventures to the British Isles. They're in chronological order, with the movie sequel at the end.
If you're not sure where to watch Murder, She Wrote these days, you can find it on:
Season 2, Episode 5 | Sing a Song of Murder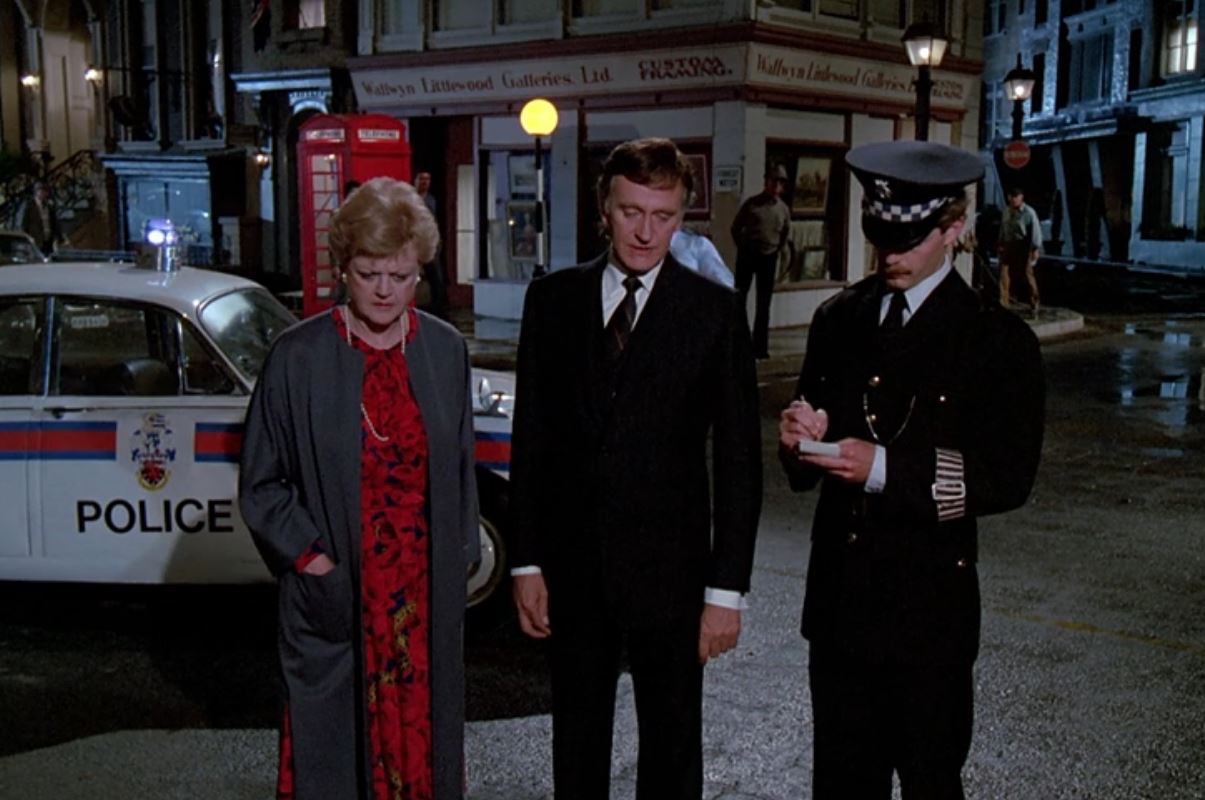 When Jessica's London-based cousin, Emma MacGill, finds herself a target for murder, she fakes her death in an attempt to draw out the hopeful murderer. Jessica travels to England to attend the funeral, only to learn her cousin is still alive – and very much in need of her sleuthing skills.
Jessica and Emma are "identical cousins", with Lansbury playing both roles. As Emma, she sings "Goodbye Little Yellow Bird", the same song she performed in the 1945 film The Picture of Dorian Gray.
Season 3, Episode 12 | The Corpse Flew First Class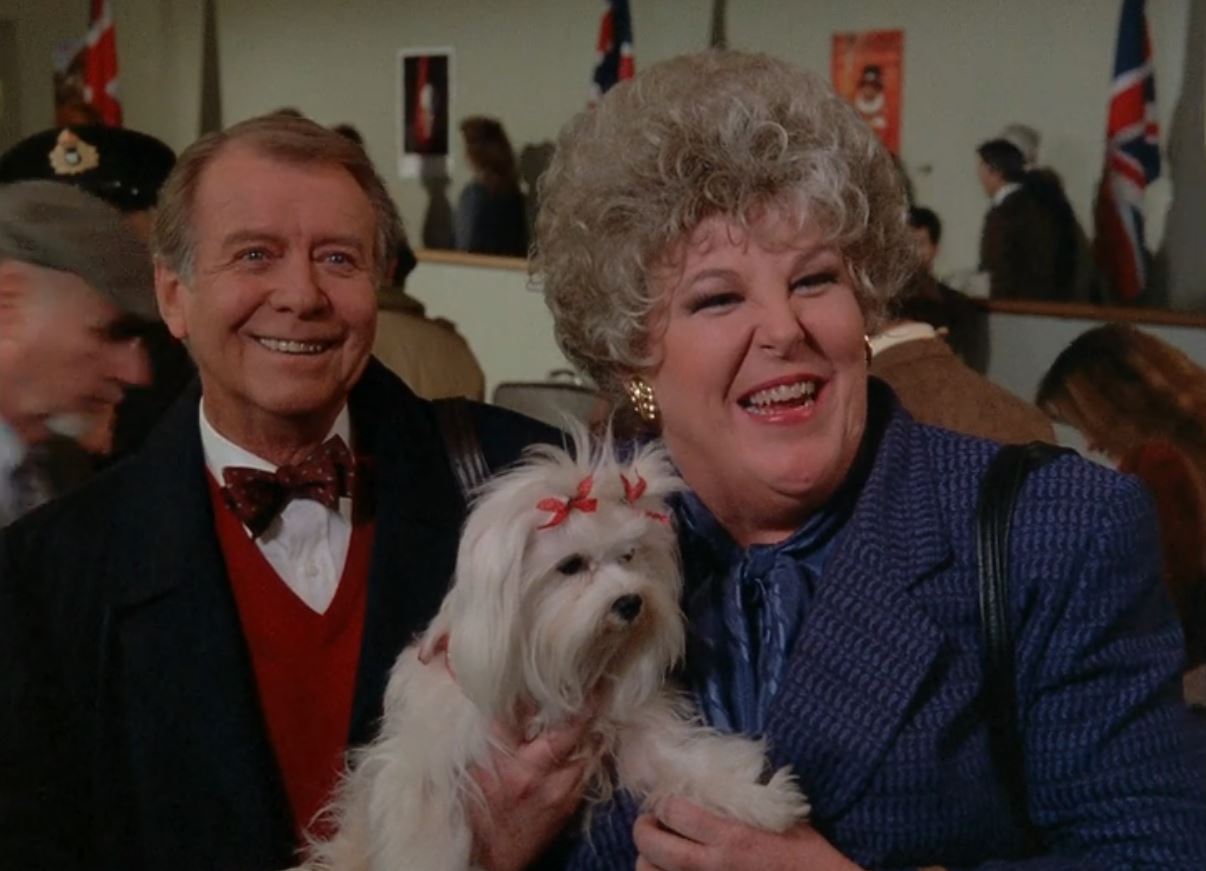 This one just barely slips in under the criteria, as it sees Jessica flying to London – but no actual London scenery aside from some flags in the airport telling us where we're supposed to be.
Almost all of the episode takes place "in flight" after a wealthy woman's chauffeur dies suddenly and they realise the valuable necklace he'd been carrying is missing. Jessica Fletcher zooms into action, unraveling the plot and solving the whole thing by touchdown.
Season 4, Episode 6 | It Runs in the Family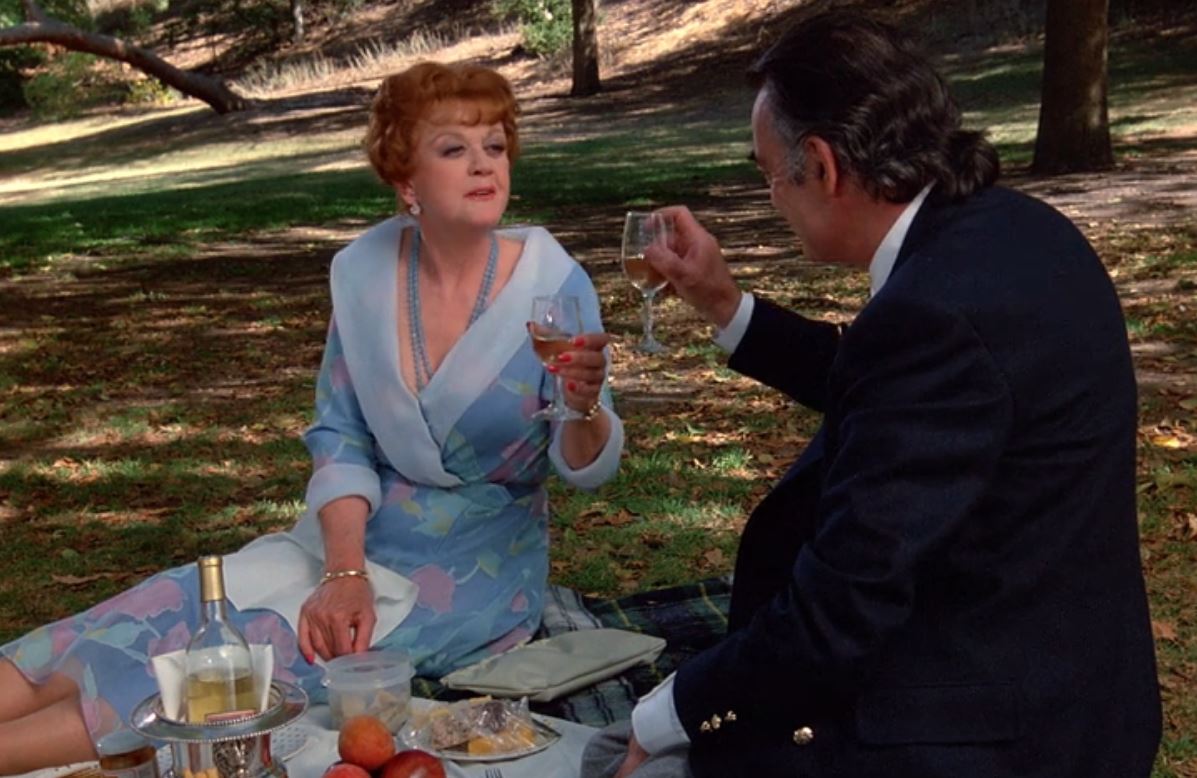 Jessica's British cousin "Emma MacGill" makes her second appearance – this time without having to share the episode with her Stateside cousin. When Emma is suspected of killing an aristocrat, she has to channel her cousin's abilities to clear her own name.
This episode is also notable because it contains a couple of familiar faces. Christopher Hewitt (aka Mr. Belvedere) appears, as does Jane Leeves of Frasier fame.
Season 8, Episode 15 | Tinker, Tailor, Liar, Thief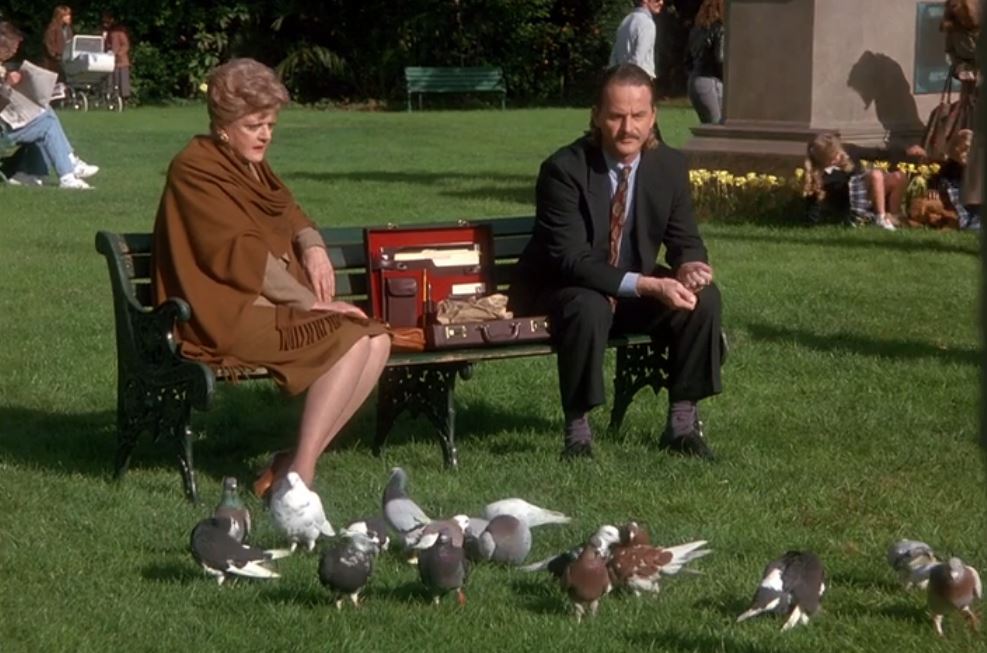 With a name inspired by the British spy classic Tinker Tailor Soldier Spy, it should come as no surprise that this episode sees dear Jessica caught up in a bit of espionage. While visiting London, Jessica happens upon a disappearing corpse and finds herself in the midst of a cover-up involving the British Intelligence Agency.
Regular British TV watchers will likely recognise Trevor Eve (Shoestring, A Discovery of Witches, Kidnap & Ransom) playing Julian Fontaine.
Season 9, Episode 4 | The Wind Around the Tower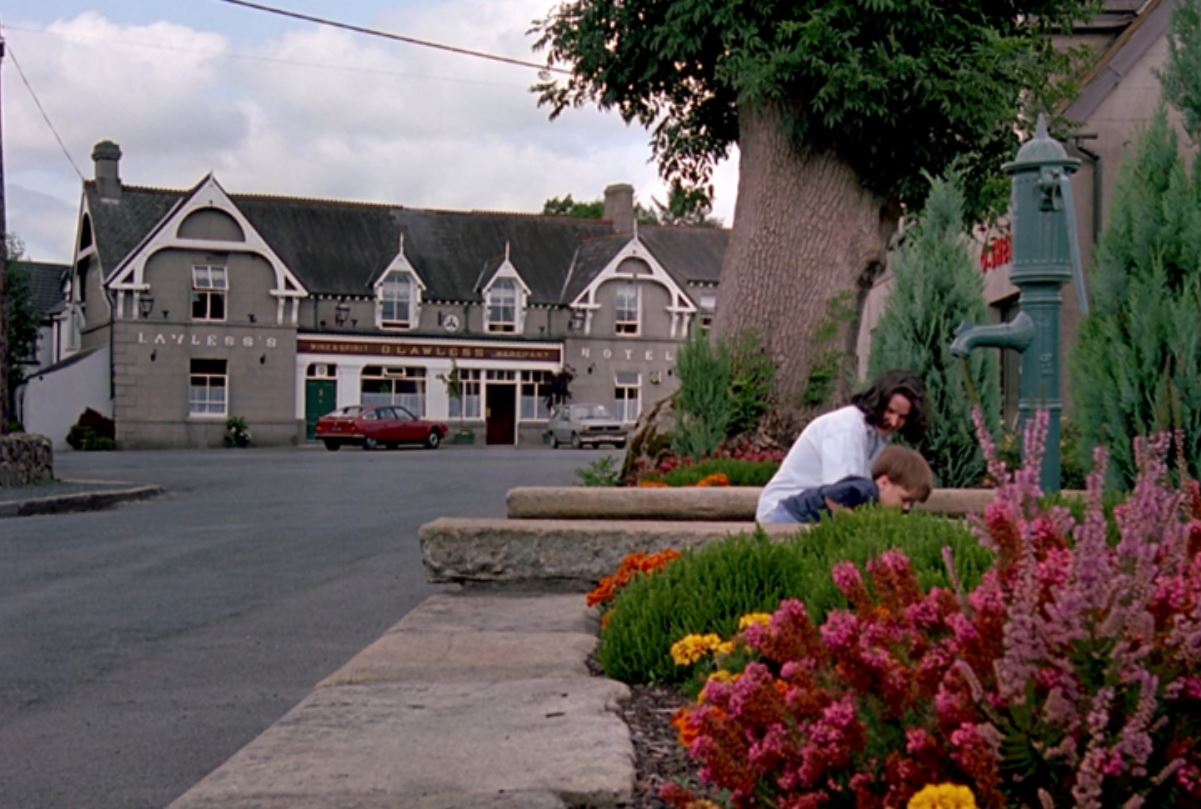 While visiting an estate in Ireland on a research trip, Jessica's host confides that he fears he will be murdered. Sure enough, it's not long before he's murdered and we learn all the different reasons everyone wanted him dead.
This is a fun episode, with a creepy old estate and a possible ghost (the Crying Lady) – but if you have ANY kind of ear for accents, it will drive you a bit mad. The majority of the actors are not Irish.
Though nearly all of Murder, She Wrote was filmed in California, they often stick establishing shots of real places in between scenes. If you feel like wandering around the area, you can do so in the window below. I'm not sure if they've renovated the hotel a bit since the episode was filmed, or if the shot came from a different angle (it looks like they've built on) – but you can see it's the same place.
Season 10, Episode 7 | A Killing in Cork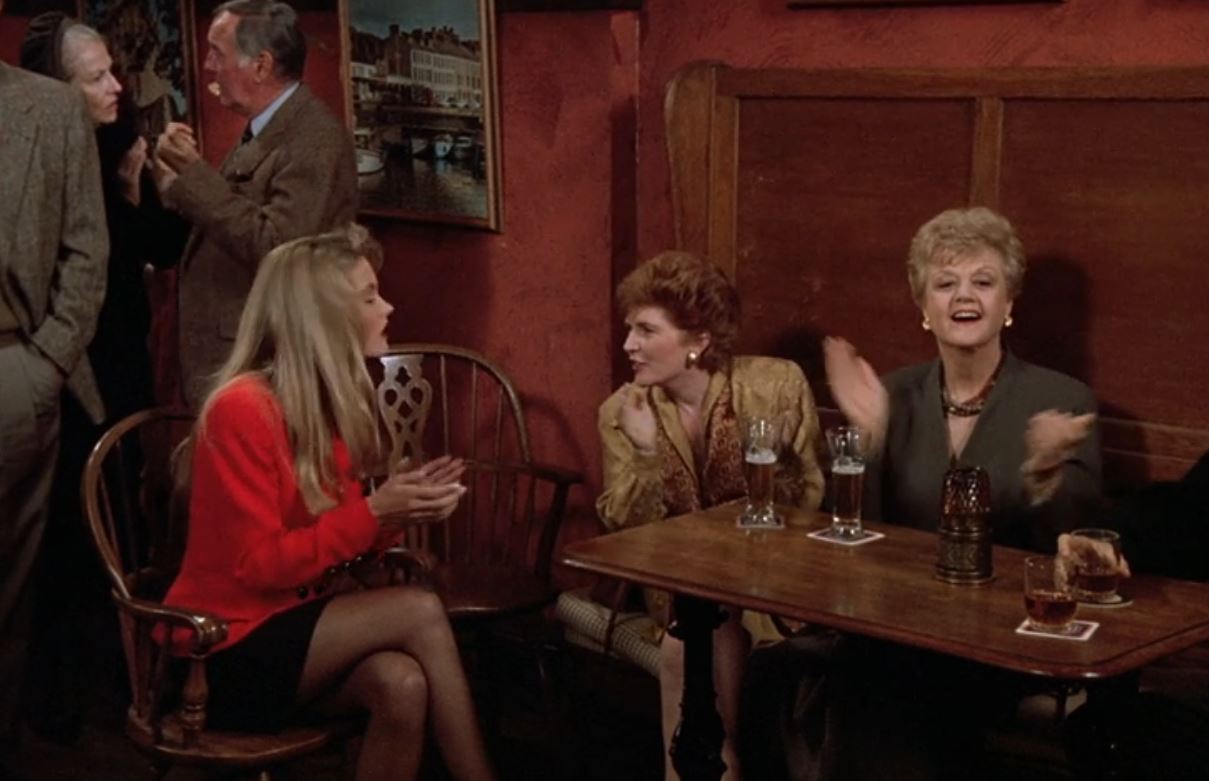 As with the other Irish episodes, the accents in this one are all over the place – but the episode itself is still fun. This time, Jessica searches for clues when a widowed friend's son is suspected of murder. Along the way, she'll enjoy watching Irish dancers in the local pub (seen above).
Fans of American TV and movies may recognise Bridgette Wilson-Sampras (before the Sampras part) playing Emily Griffith.
Season 11, Episode 20 | Another Killing in Cork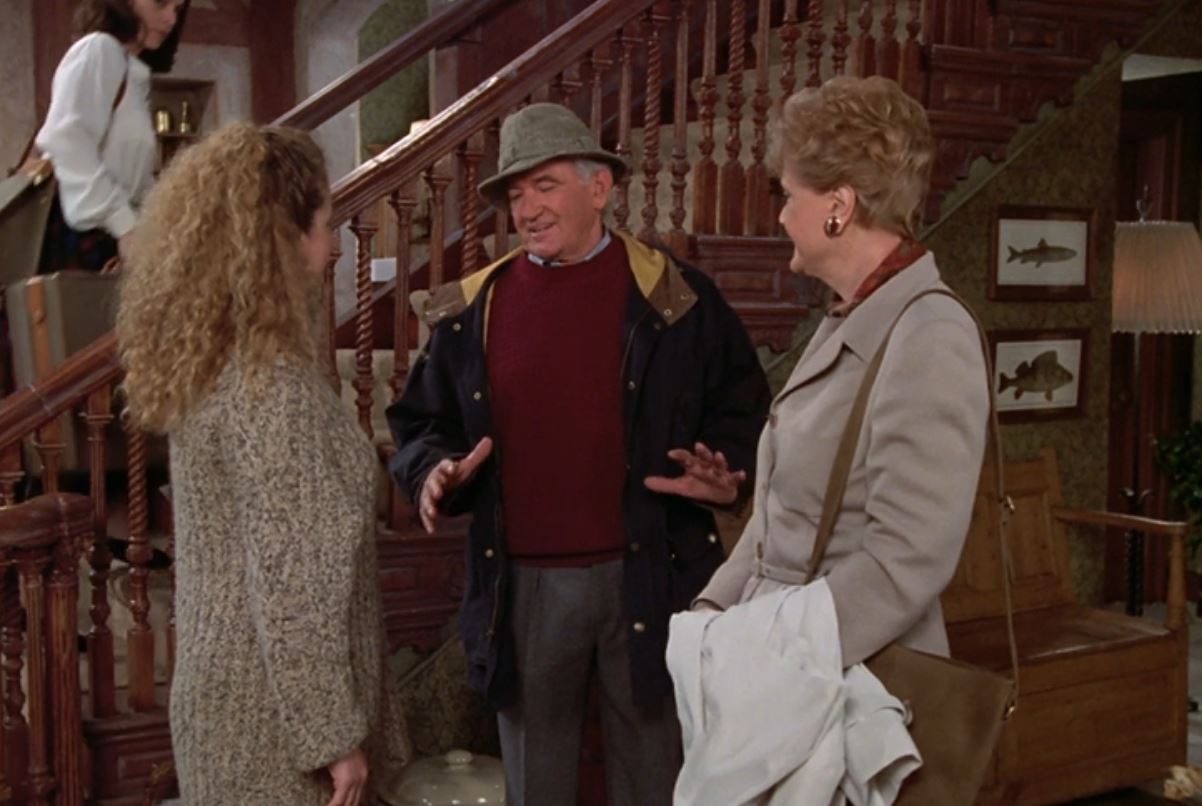 Jessica Fletcher is back in Ireland, this time to visit her friend Tom Dempsey and his wife at their new fishing lodge in Cork. Unfortunately, an evil strip mining company wants to purchase the land, and everybody seems divided on the issue. Tom feels his life is in danger.
Soon enough, there's a murder nearby and many suspect it has something to do with the proposed mining activity.
Season 12, Episodes 6 & 7 | Nan's Ghost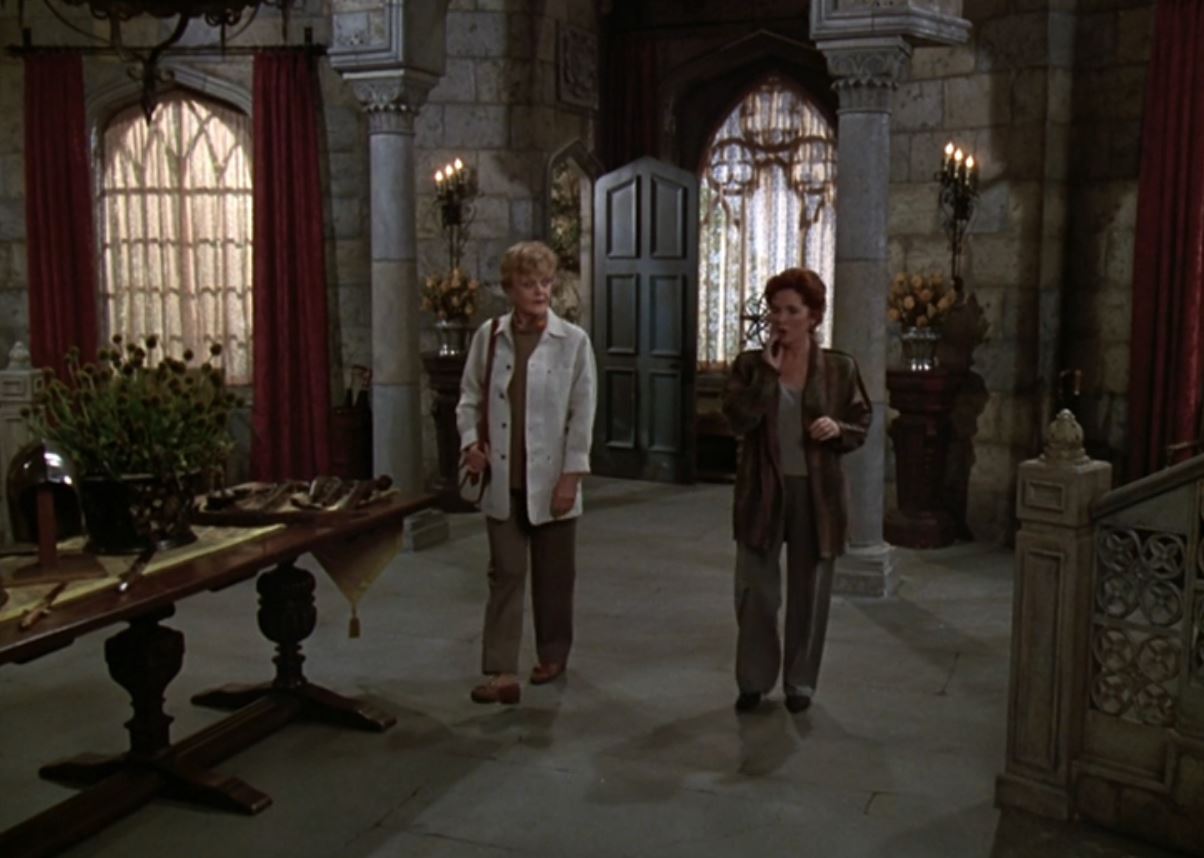 This two-part episode sees Jessica holidaying at an Irish hotel. Upon arrival, she learns police have just found the body of Nan Conroy. Everyone thought the lass had run away with a boy, but it turns out she was trapped in a crypt instead.
This episode has it all – ghosts, a castle, murder, shady antiques trading…and even though it would have been better filmed on location, it's still well worth a watch.
Murder, She Wrote Movie | The Celtic Riddle
"The Celtic Riddle" was the fourth and final TV movie to follow the wildly successful TV series. While it's not streaming anywhere at the moment, you CAN get it on DVD HERE.
The movie is particularly special not only because it was the last entry into the series, but because it was dedicated to Lansbury's late husband, Peter Shaw. The couple had a seaside cottage constructed in Ireland during the 90s, and they would often vacation there together.
After filming this TV movie in 2002 (with establishing shots in Ireland), they spent their last summer together in the retreat. The following January, he died in Los Angeles.
In terms of plot, the film sees Jessica heading to Ireland where she attends the will reading for her deceased friend, Eamon Byrnes. His widow and daughter are upset to learn his last wish is for friends and family to take part in a treasure hunt to find an heirloom.
As people start investigating the riddle, bodies begin to pile up – and Jessica Fletcher pulls off one last investigation.
Have We Missed Any British Isles-Based Murder, She Wrote Episodes?
If we've missed any, definitely let us know and we'll update this post.
Save it to Pinterest!