18 British TV Shows Like Poldark, Streaming Now
In some cases, we earn commissions from affiliate links in our posts.
Last Updated on January 23, 2021 by Stefanie Hutson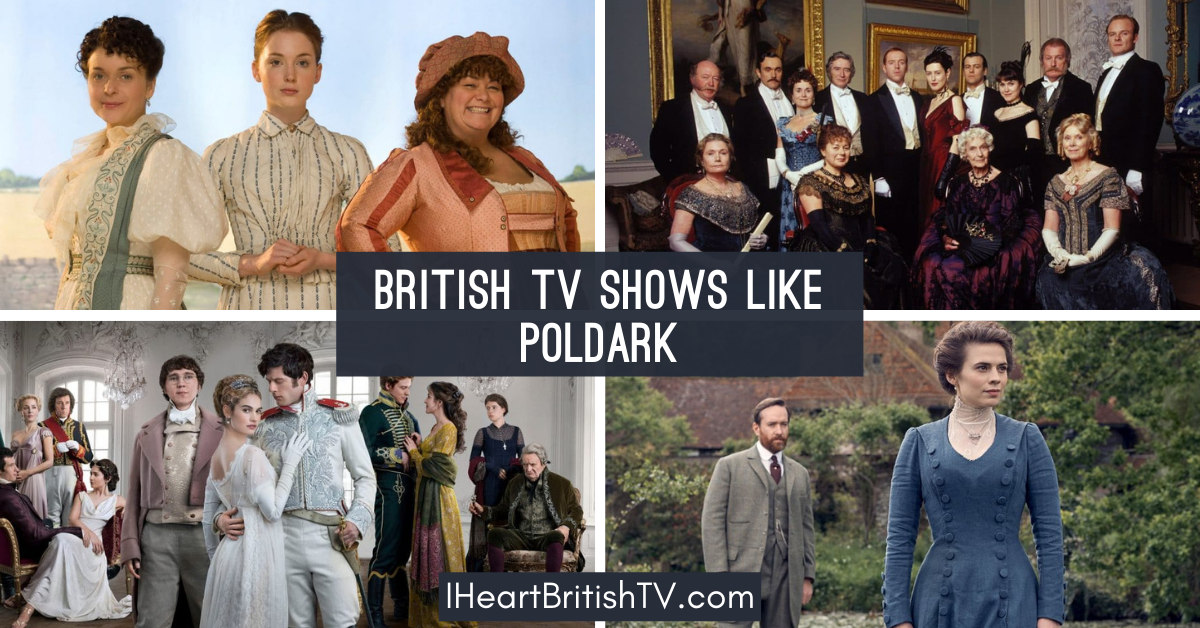 Poldark stars Aidan Turner as Ross Poldark, a British soldier thought to have perished while fighting in the American Revolutionary War. When he returns home to Cornwall, he finds his love engaged to his cousin and his family business in disrepair. What follows is an emotional roller-coaster of trying to find success and happiness. Also starring Eleanor Tomlinson, Heida Reed, Phil Davis, Jack Farthing, Ruby Bentall, Kyle Soller, and more.
Just want to re-watch Poldark? All five seasons are streaming HERE.
The 2015 Poldark may be the most popular, but there are two other adaptations of Winston Graham's book series. BBC made the first Poldark series in 1975 starring Robin Ellis as Ross Poldark. If Robin Ellis looks familiar, that's because he also plays Reverend Halse in the 2015 Poldark. Then, a feature film was released in 1996 starring John Bowe as Ross Poldark, along with Kelly Reilly and Ioan Gruffudd.
Speaking of popularity: You know a show is popular when you visit a convenience store in your little Ohio town and see a Poldark coloring book for sale! I didn't buy it, but I was both astounded and chuffed to see it on the shelf.
18 British TV Shows like Poldark, Streaming Now
While few shows can hold a candle to Poldark, we must find something to fill the void. Fans of Poldark may enjoy the following British TV shows…
The Paradise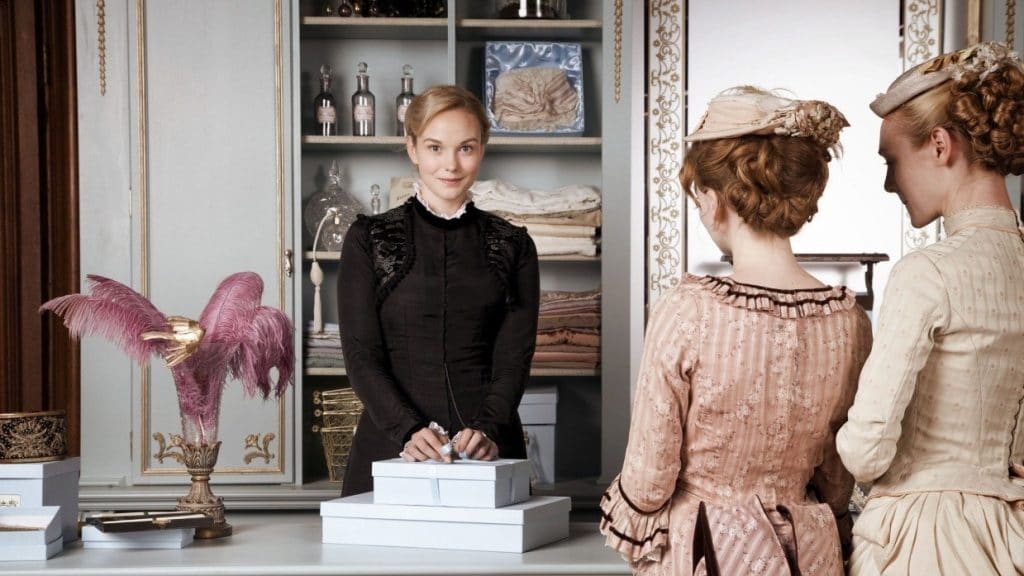 The Paradise revolves around a country girl who takes a job at England's first department store. Although it only lasted two seasons, it's still a worth a watch.
It stars Joanna Vanderham, Sarah Lancashire, Matthew McNulty, Emun Elliot, Marc Jobst, Elaine Cassidy, and many more. Keen Poldark fans will recognise Ruby Bentall (Verity Poldark) in The Paradise.
You can stream The Paradise on Amazon Prime.
Jane Eyre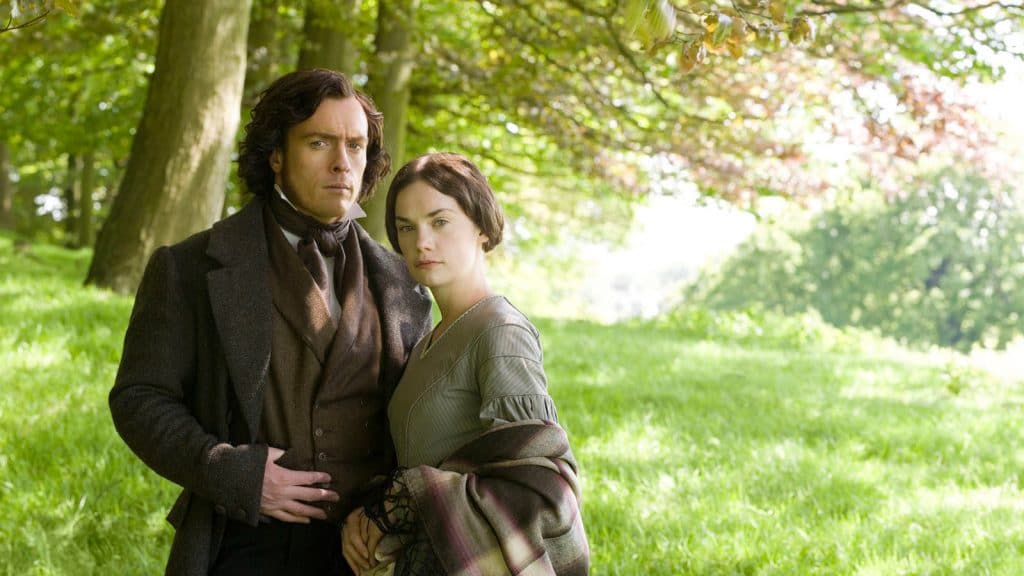 There are a lot of adaptations of Jane Eyre, but this one is the highest-rated on IMDb. Plus, who can say "no" to Toby Stephens and Ruth Wilson? Jane Eyre is a story about overcoming hidden secrets. Jane is an orphaned governess who finds employment with the mysterious Mister Rochester.
This version is a mini series, allowing ample time to tell the full story.
Stream Jane Eyre on Amazon Prime.
The Musketeers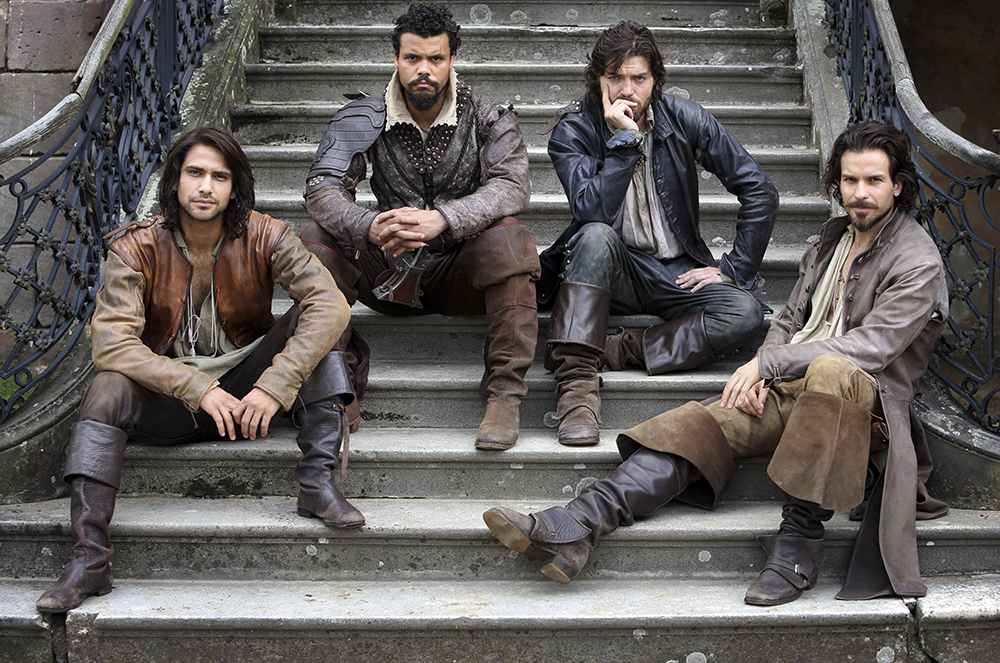 The Musketeers has a little more action than Poldark, but it holds up if you enjoy sword fighting and the fun, sarcastic taunting of Athos, Porthos and Aramis. If you're not familiar with The Three Musketeers, they're essentially highly trained bodyguards who protect the King, so it also deals with political conspiracy.
Although it takes place in 17th century Paris, it is a BBC production so it stars a lot of British actors. To start, Tom Burke plays Athos and Luke Pasqualino is d'Artagnan.
The Musketeers is streaming on Hulu and available to purchase on Amazon.
The English Game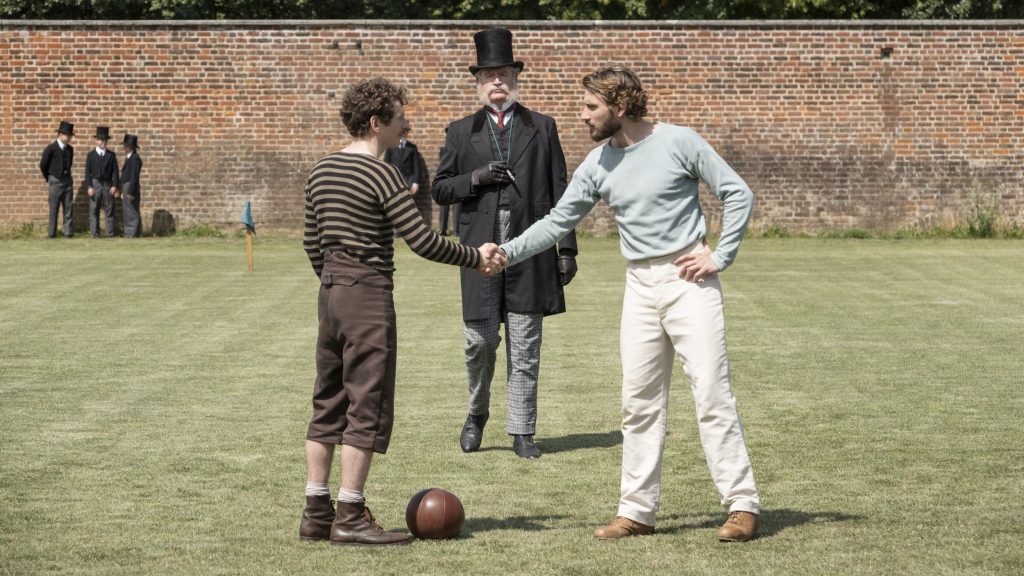 The English Game is created by Julian Fellowes, creator of Downton Abbey. If you're not a sports fan, don't worry. It's primarily a historical drama about social class contentions and the birth of an elitist sport eventually claimed by the whole world. There are many wonderful characters whose stories are compelling. There's romance, drama, and a little football, too.
The English Game is a 6-part miniseries streaming on Netflix.
Wolf Hall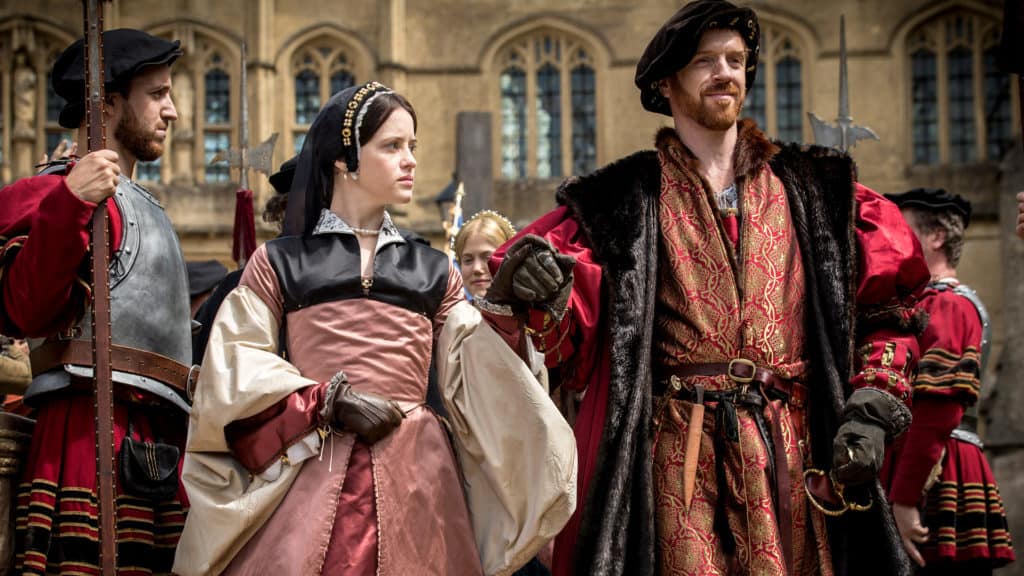 This is an adaptation of two novels by Hilary Mantel, Wolf Hall and Bring Up the Bodies. Wolf Hall follows the rise of Thomas Cromwell, an advisor in Henry VIII's court. It starts Mark Rylance as Thomas Cromwell, Damian Lewis as Henry VIII, Claire Foy as Anne Boleyn, Bernard Hill as Duke of Norfolk, Anton Lesser as Thomas More, Mark Gatiss as Stephen Gardiner.
Wolf Hall is available to own on Amazon or stream through PBS Masterpiece via Prime Channels.
Peaky Blinders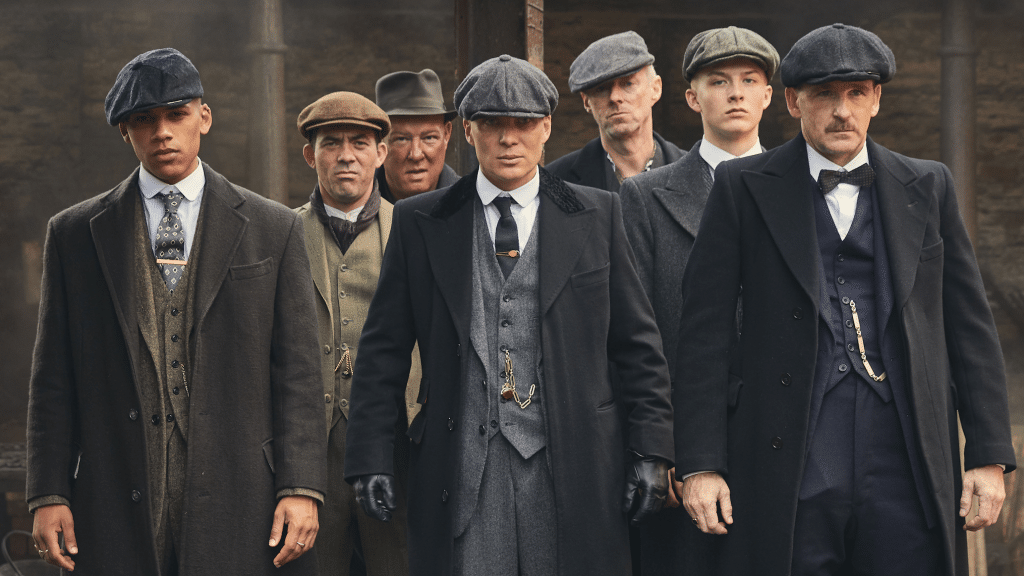 Like Poldark, Peaky Blinders is an immensely popular TV show with high production values. Set in industrial Birmingham, Peaky Blinders follows Thomas Shelby, a crime boss hell-bent on success. The characters are complex and the women are powerful. It's also a unique look at a historical criminal underworld not often featured on screen.
While it definitely isn't as quaint as Poldark, fans of historical drama and action will enjoy Peaky Blinders.
It stars Cillian Murphy, Paul Anderson, Helen McCrory, Sophie Rundle, and many more wonderful actors.
Peaky Blinders is streaming on Netflix.
The Forsyte Saga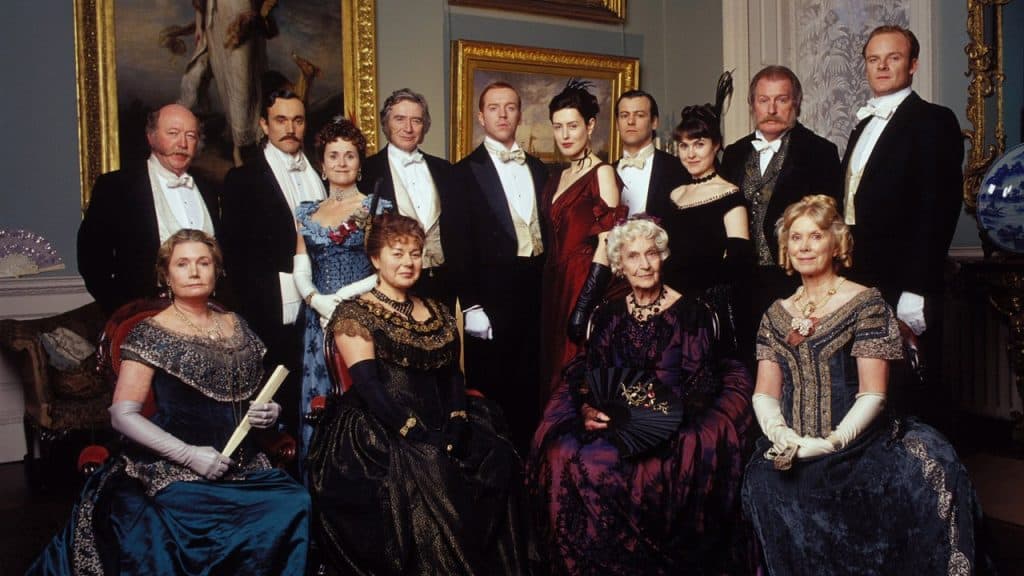 The Forsyte Saga follows three generations of an upper-middle class family. The saga starts in the 1870s and ends in the 1920s. As you can imagine, this is an epic tale following many people through half a century. It's based on the book by John Galsworthy. If you prefer a look at the lives of the lower class, this may not be for you. Servants are seen, not heard.
It stars Damian Lewis, Rupert Graves, Gina McKee, Corin Redgrave, Ioan Gruffudd and many more.
The Forsyte Saga is streaming on PBS Masterpiece.
Upstairs, Downstairs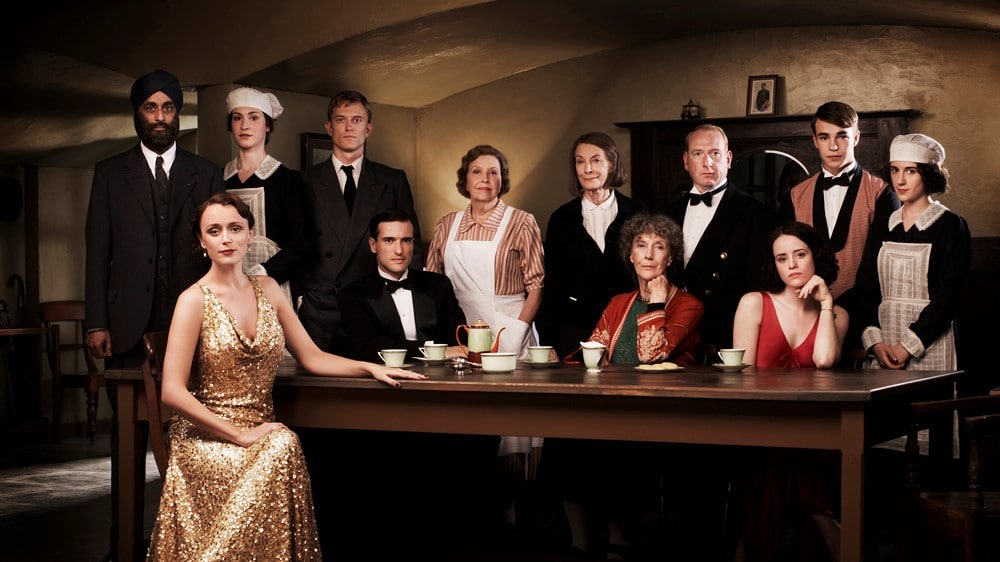 Upstairs, Downstairs got a makeover in 2010 with Keeley Hawes and Ed Stoppard as the lead actors. It also stars Claire Foy and Eileen Atkins. Although there are only nine episodes across two seasons, it's still worth watching. Jean Marsh reprises her role as Rose Buck and becomes the housekeeper of the new household. This iteration is set at the beginning of WWII, six years after the original season finishes.
Upstairs, Downstairs is streaming on BritBox.
Of course, we love the original, too…
You can stream all 68 episodes of the original Upstairs, Downstairs on BritBox.
War & Peace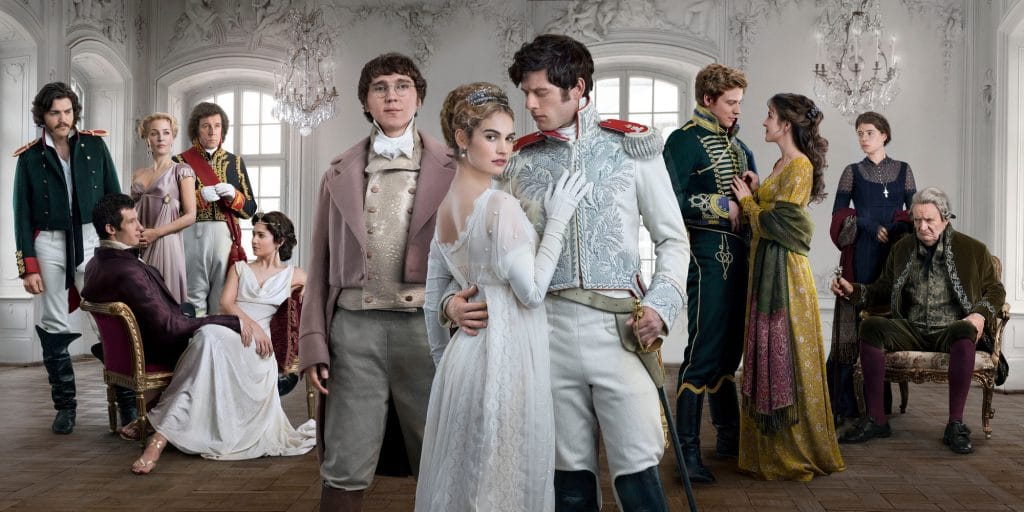 War & Peace takes place in imperial Russia and follows the ebb and flow of five aristocratic families, circa 1815. In particular, it shows how the lives of three people are affected by Russia's wars with Napoleon.
This six-part adaption of Tolstoy's classic novel also stars Paul Dano, Lily James, Tom Burke, Jim Broadbent, Rebecca Front, and Tuppence Middleton.
You can own War & Peace on Amazon.
Banished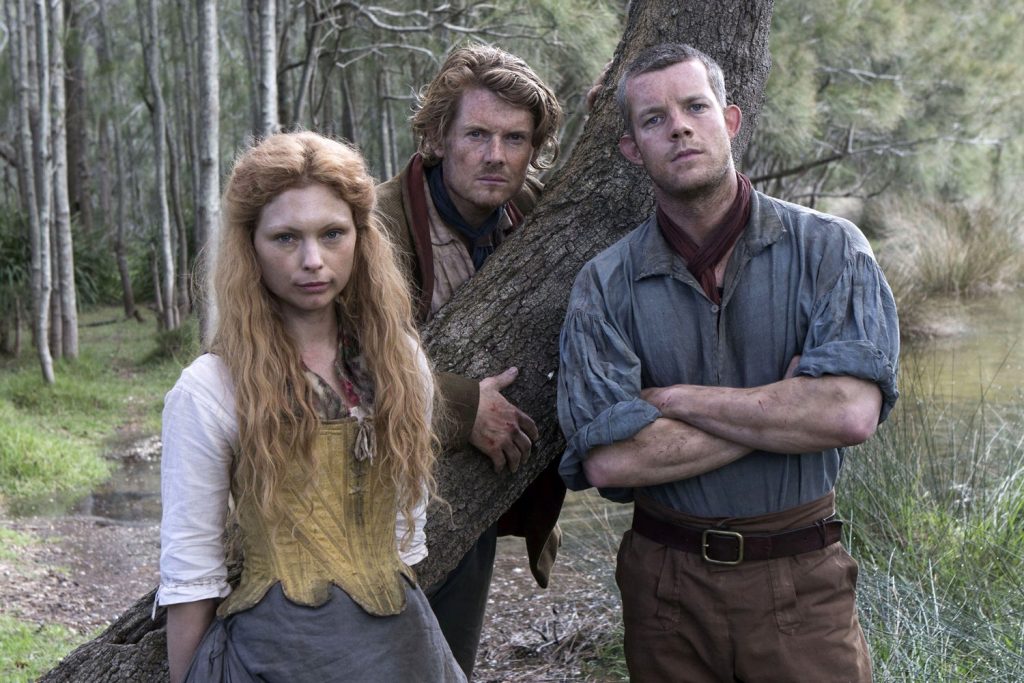 This historical drama takes place in 1788 in New South Wales, Australia. It follows the founding of a British penal colony where a group of convicts must fight to survive. Like Poldark, it is historical fiction with some romance thrown in.
Starring David Wenham, Joseph Millson, Myanna Buring, Julian Rhind-Tutt and Russell Tovey.
Banished is streaming on Amazon Prime Video US.
Downton Abbey
It wouldn't be right to leave Downton Abbey off the list. If you haven't watched it yet, it is an epic tale beginning with the sinking of the Titanic in 1912 and ending in the roaring 1920s ('26, to be exact).
Downton Abbey features diverse social classes, family drama, and a historical atmosphere. It also has gorgeous cinematography, intricate costumes, and an outstanding cast. So, it's no wonder how popular it is.
The popularity of the Downton Abbey show allowed the franchise to expand onto the big screen; a movie came out in 2019 and Julian Fellowes is writing a sequel.
All six seasons of Downton Abbey are streaming on Amazon Prime Video US.
Howards End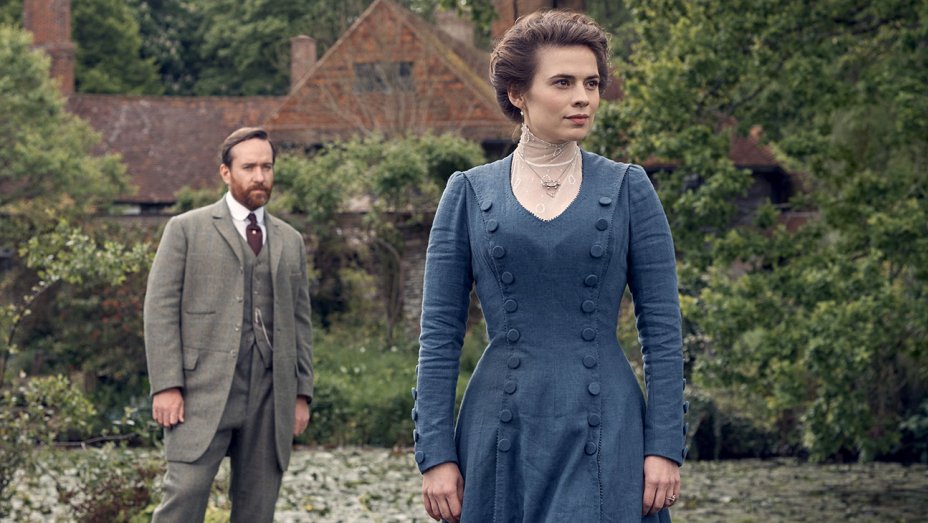 The story of Howards End revolves around three families: the Wilcoxes, the Schlegel siblings, and the Basts. Margaret Schlegel befriends the Wilcox matriarch who promises her the family house, Howards End. But when Mrs. Wilcox dies, her will is nowhere to be found. This story delves into social divides and is based on a classic novel. It also has some gorgeous cinematography.
Starring Haley Atwell and Matthew Macfayden.
Howards End is streaming on Amazon Prime.
Outlander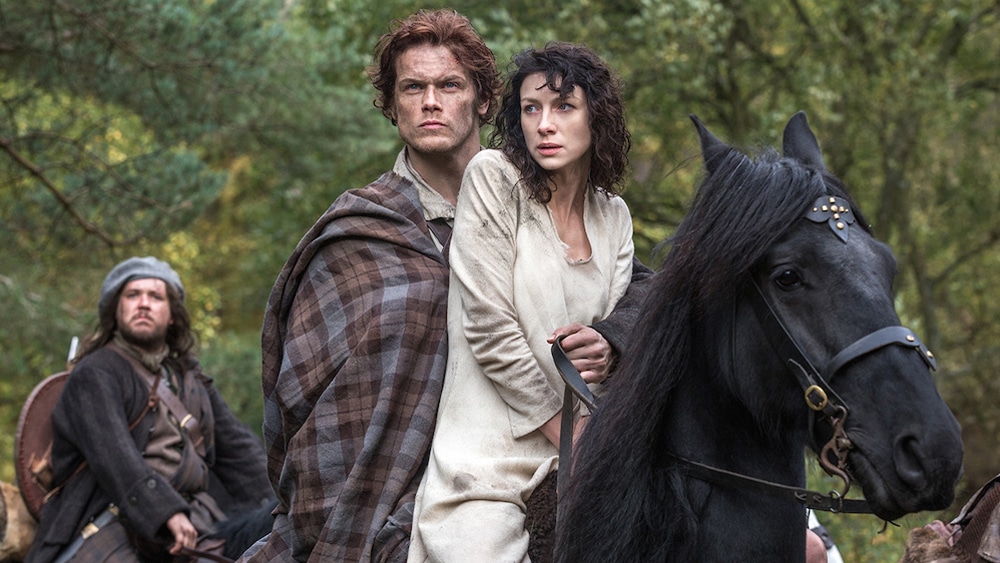 Outlander is part historical drama, part fantasy. It begins in 1945 in post-war England when a stone circle mysteriously transports Claire Randall, a married WWII nurse, to 1743 where she's thrown into the Jacobite rebellions and into the arms of Scotsman Jamie Fraser. Fans of action, romance, and historical dramas will enjoy Outlander. It's based on a series of books by Diana Gabaldon. It's not as quaint as Poldark, but if you enjoy shirtless men, sex, and action, you might give it a go.
It stars Caitriona Balfe, Sam Heughan, Tobias Menzies, and countless veteran Scottish actors, like Graham McTavish, Richard Rankin, and more. Even Douglas Henshall is in four episodes.
Keen Poldark fans will recognise Andrew Gower (James Hadfield in Poldark). In Outlander, he plays Bonnie Prince Charles Edward Stuart.
Outlander is streaming on Starz and Netflix.
Lark Rise to Candleford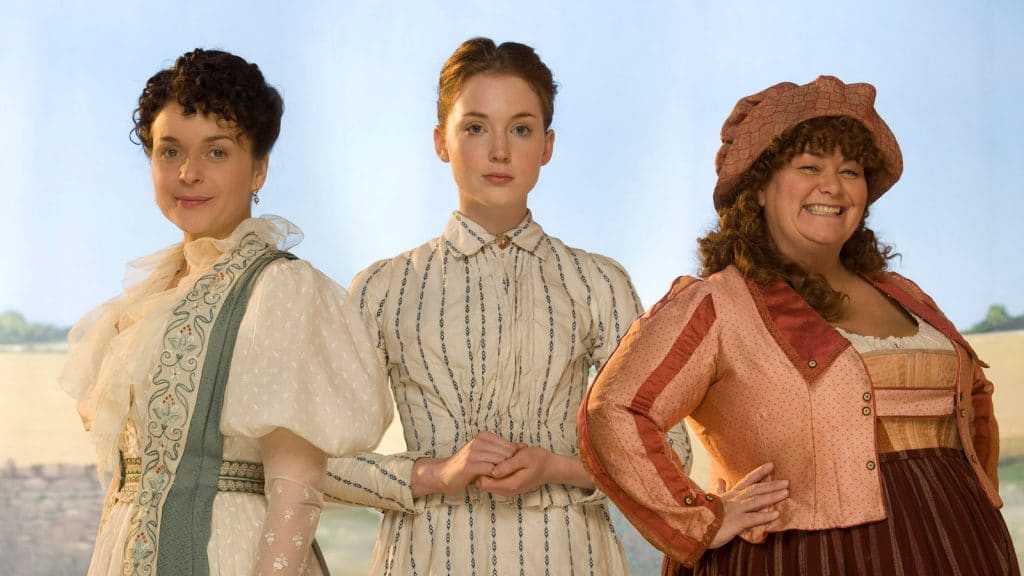 Lark Rise to Candleford is based on the semi-autobiographical trilogy by Flora Thompson. It is set in a small hamlet called Lark Rise in the Oxfordshire countryside and the neighboring market town, Candleford. The story follows the lives of many characters, their complexities, and how they are all interwoven with one-another.
You'll see the familiar faces of Brendan Coyle, Dawn French, Mark Heap, Ben Aldridge, Victoria Hamilton, and Ben Miles. The series is narrated by Sarah Lancashire.
Keen Poldark fans will recognise Ruby Bentall (Verity Poldark) and Richard Harrington (Captain Andrew Blamey). Another thing to look out for: The Chavenage House ("Trenwith" in Poldark) was also used in Larkrise to Candleford as the Squires manor.
Lark Rise to Candleford is streaming on BritBox and Hulu.
Beecham House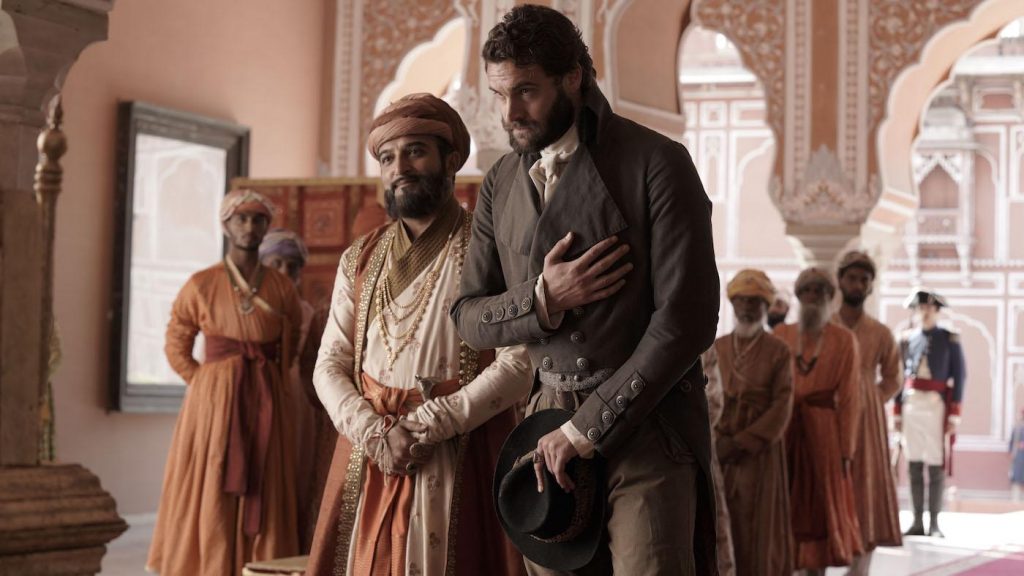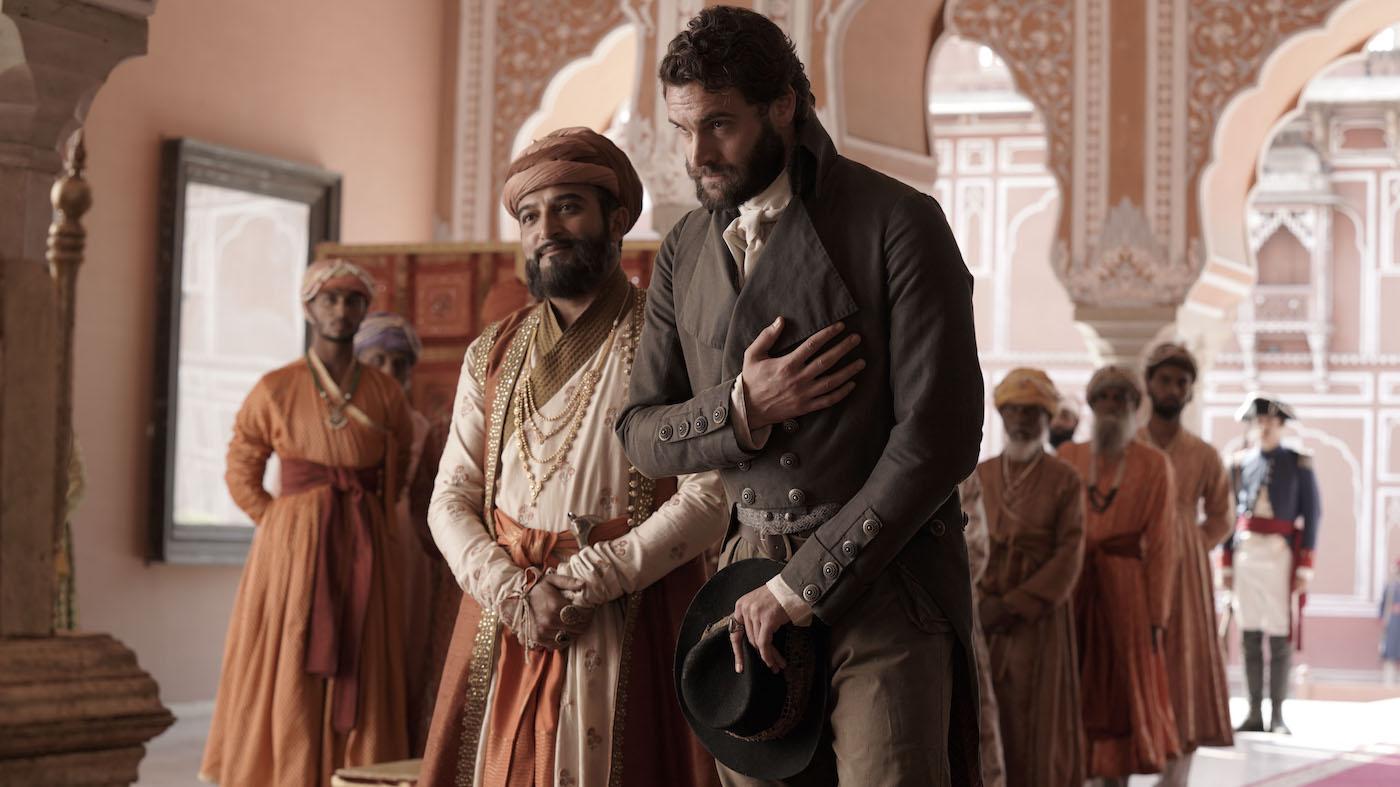 Beecham House begins in 1795 in Delhi. It follows John Beecham, a former soldier for the East India Trading Company, and his baby as they start a new life.
It stars Tom Bateman, Lesley Nichol, Dakota Blue Richards, Leo Suter, Marc Warren, Grégory Fitoussi, Bessie Carter, Viveik Kalra, Goldy Notay, and Shriya Pilgaonkar.
Unfortunately, ITV did not renew it for a second season, so prepare to settle with an open ending.
Beecham House is available to own on Amazon or stream with PBS Masterpiece via Prime Channels.
The White Queen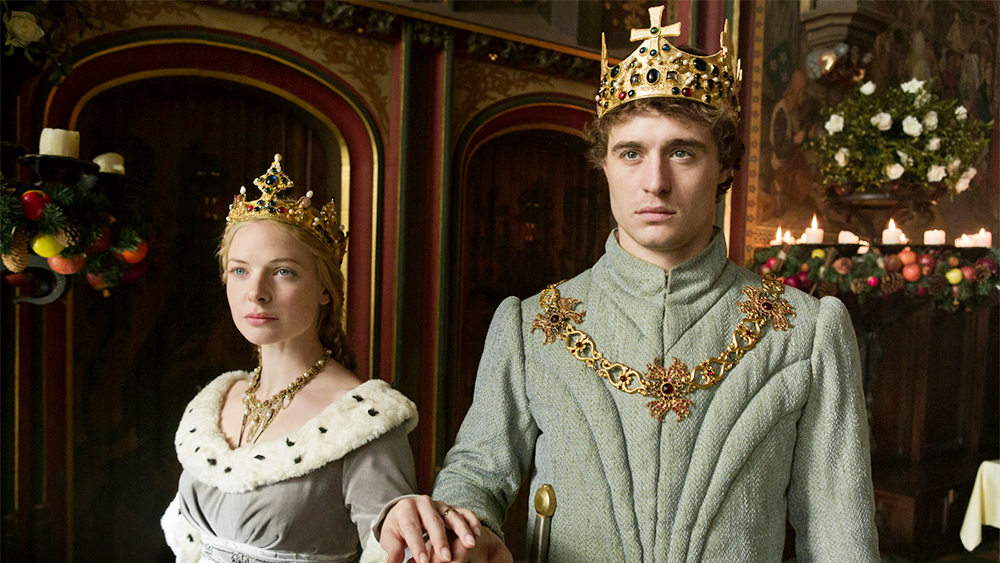 The White Queen follows three women as they fight for the crown. The story begins in 1464 during a feud between the House of York and the House of Lancaster over who will rule the country. Edward IV, heir to the House of York, is coronated. But when Edward falls in love with commoner Elizabeth Woodville, she finds Margaret Beaufort and Anne Neville to be her adversaries. Based on the book by Phillipa Gregory.
Keen Poldark fans will recognise Eleanor Tomlinson (Demelza) as Isabel Neville.
Starring Max Irons, Aneurin Barnard, Rebecca Ferguson, Amanda Hale, Faye Marsay, James Frain, Janet McTeer, and Rupert Graves.
The White Queen is streaming on Starz or available to own on Amazon.
Gentleman Jack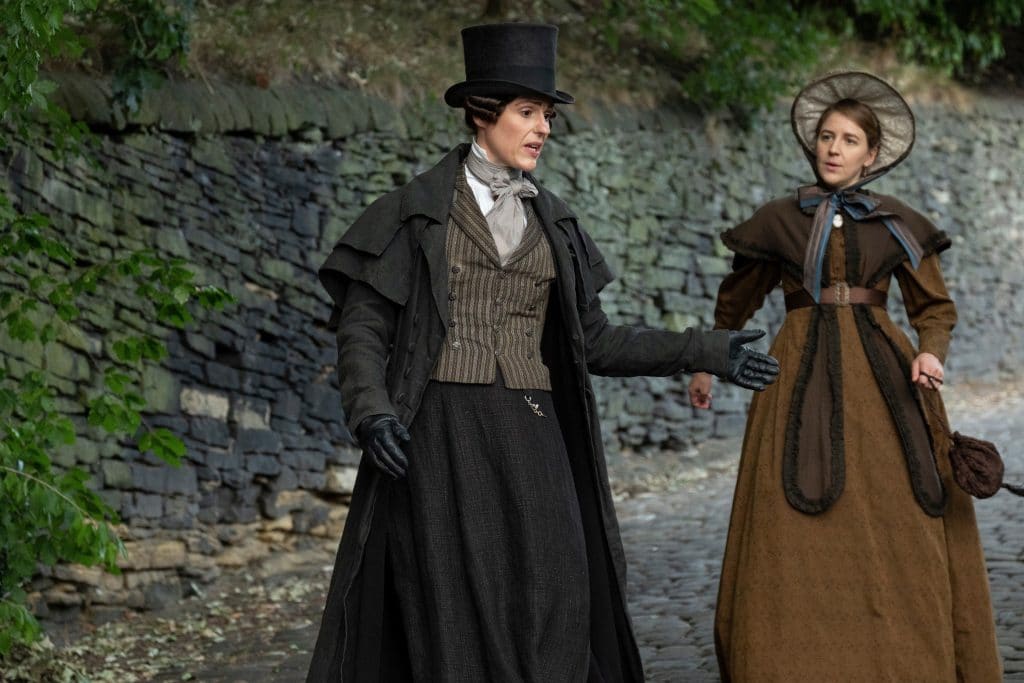 Gentleman Jack follows the story of 19th century landowner Anne Lister. She intends to save her ancestral home, Shibden Hall, in West Yorkshire and marry a woman. This miniseries is based on the true diaries of Anne Lister. A second season is in the works.
It is a co-production between HBO and BBC and stars Suranne Jones as Anne Lister along with Sophie Rundle, Gemma Whelan, Gemma Jones, Joe Armstrong, Peter Davison, Stephanie Cole, Jodhi May, Shaun Dooley, Katherine Kelly, Timothy West, and more.
Gentleman Jack is streaming on HBO. You can also buy it on Amazon.
Desperate Romantics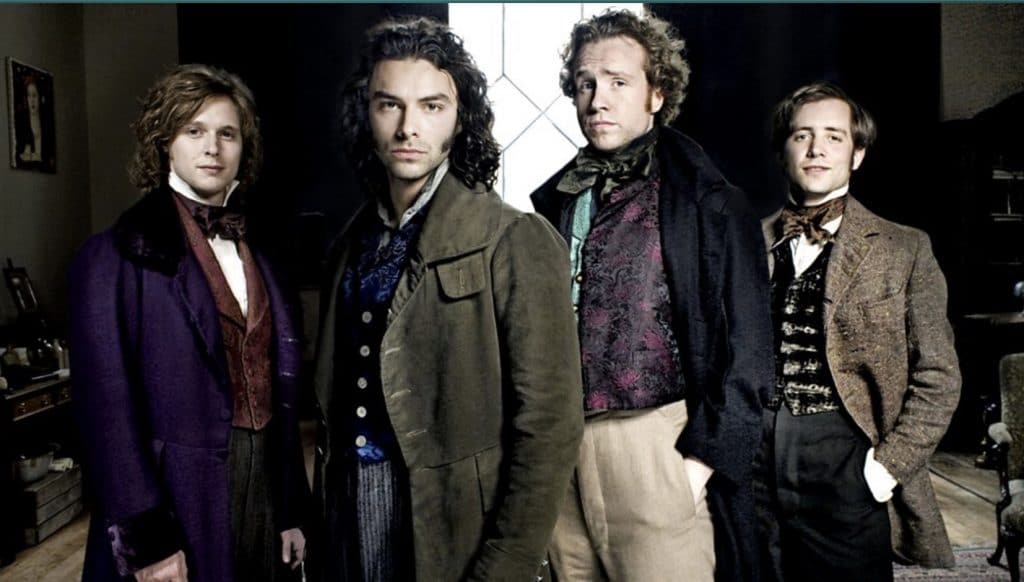 Desperate Romantics takes place in London, 1851. It follows The Brotherhood, a collection of four pre-Raphaelite artists desperate for recognition.
Starring Aidan Turner (A.K.A. Ross Poldark), Rafe Spall, Samuel Barnett, and Sam Crane along with Tom Hollander, Mark Heap, and Phil Davis (who you'll also recognise from Poldark).
Stream Desperate Romantics on Amazon.
American Honorable Mentions
Every now and then, we like to recommend a few shows from Scandinavia, continental Europe or the Americas if they offer production values, great storytelling, and compelling characters similar to what we're used to with the British shows we love. Many American shows, for example, star British actors whose careers we enjoy following.
Here are two notable American shows which fans of Poldark and historical fiction may enjoy…
Turn: Washington's Spies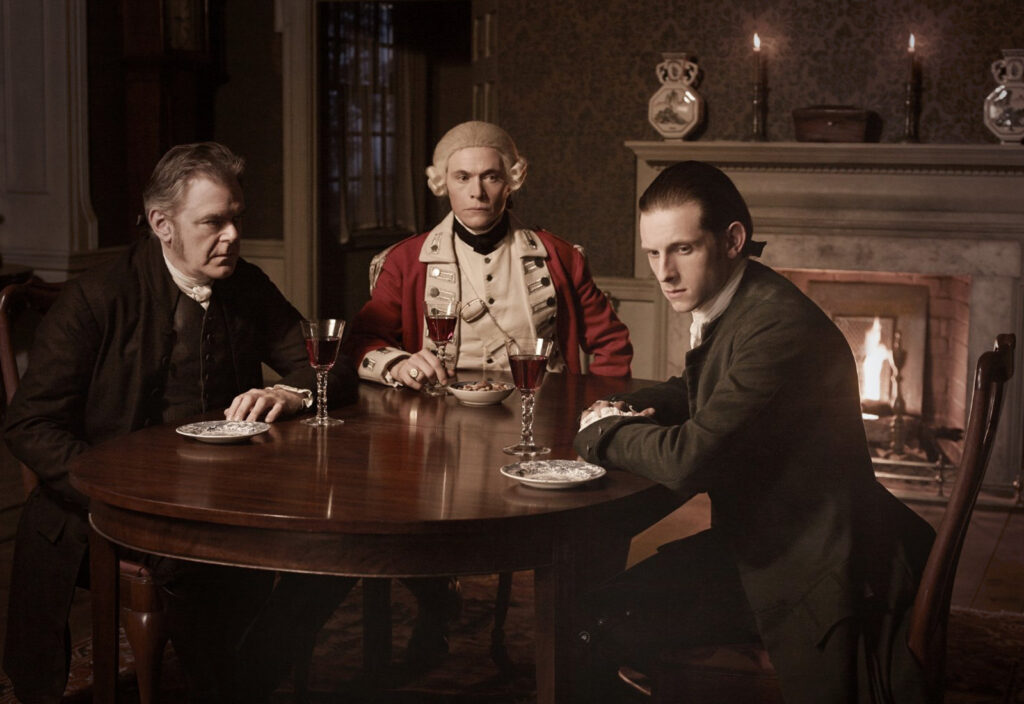 Poldark begins after the British have lost the American Revolutionary War, but if you want to take a few steps back, AMC's production Turn: Washington's Spies is a great piece of historical fiction (with some truth to it). It's based on the book by historian Alexander Rose. This show has drama, romance, a little action, history, and plenty of espionage.
It stars British actor Jamie Bell alongside Burn Gorman, Samuel Roukin, Seth Numrich, Heather Lind, Daniel Henshall, Ian Kahn, Owain Yeoman, Kevin McNally, Angus Macfadyen, and JJ Feild. A few familiar faces!
Stream Turn: Washington's Spies on Netflix or own it on Amazon.
Mercy Street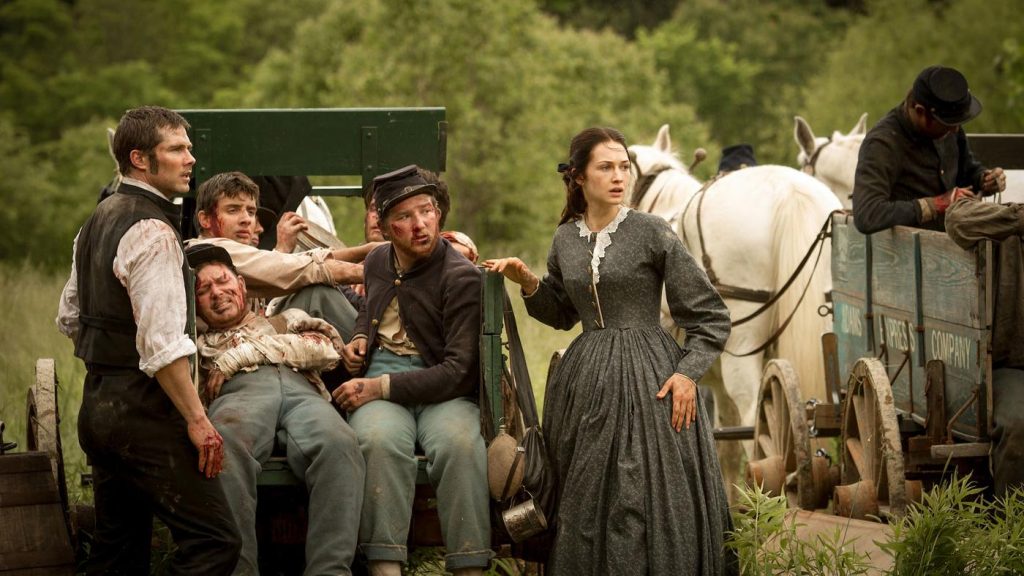 Fans of historical fiction will enjoy Mercy Street. It is a PBS Original Series that takes place in Union-occupied Alexandria, Virginia during the American Civil War. It offers drama, political tribulation, and a little romance. It stars American actress Mary Elizabeth Winstead as Mary Finney, a new nurse thrown in the deep end in a hotel-turned-hospital.
Tara Summers and Suzanne Bertish are both British actors with major roles in this production.
Both seasons of Mercy Street are streaming on Amazon Prime Video US.
Coming Soon
Leonardo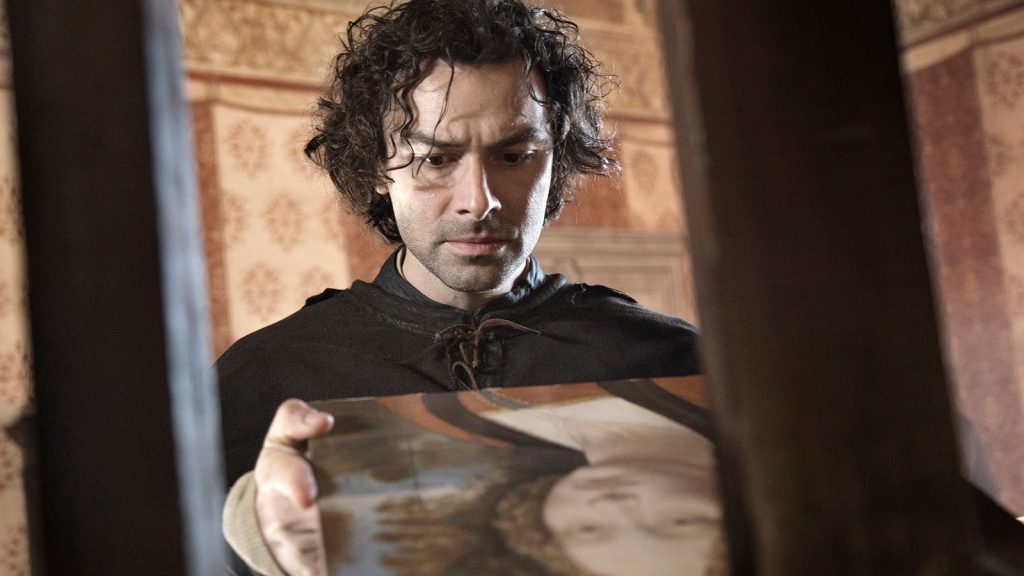 Leonardo (working title) will star Aidan Turner as Leonardo da Vinci. It is set in late 1400s Italy when Leonardo is suspected of murder by a Milan police officer played by Freddie Highmore. It is being developed by writers Stephen Thompson (Sherlock, Vienna Blood) and Frank Spotnitz (The Man in the High Castle, The X-Files).
It will also star Matilda De Angelis as Caterina da Cremona, Giancarlo Giannini as Andrea del Verrocchio, along with Carlos Cuevas and James D'Arcy.
Although we know it finished filming, there is no news where it will be available to watch or when it will be released (other than 2021).
What shows do you recommend to fans of Poldark?
Connect with fellow fans in our official Facebook group! We'd love to hear from you.
Save it to Pinterest!