Why Did James Norton Leave Grantchester?
In some cases, we earn commissions from affiliate links in our posts.
Last Updated on August 15, 2022 by Stefanie Hutson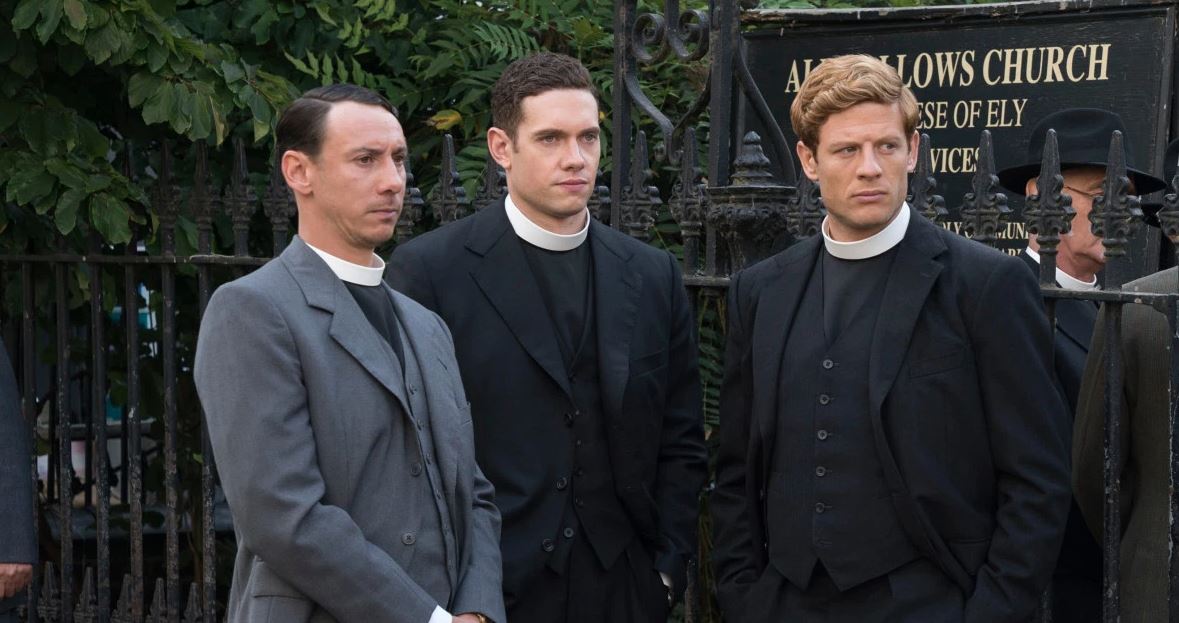 Even though it's been a few years now, every new season of Grantchester brings a flurry of emails with the same question:
Why did James Norton Leave Grantchester?
Occasionally, they've been peppered with colourful expletives, but they're mostly just polite and curious. Though we don't know James Norton personally, we initially wondered the same thing, so we did a bit of research.
So, Why DID James Norton Leave Grantchester?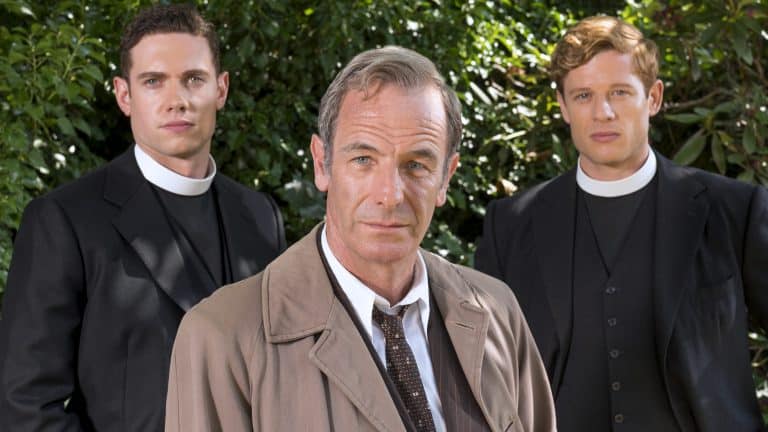 First off, don't read this if you haven't watched all the episodes from seasons 1-3. Some of the quotes contain spoilers.
Ultimately, it sounds like James Norton left Grantchester for two primary reasons:
A feeling that his character's story had run its course, and
A desire to move on professionally and explore new roles and opportunities
In an interview with Radio Times, Norton said:
It was a combination of things [why I chose to leave]. The Amanda storyline tying up the way it did with her and Sidney breaking up and him choosing the church in the third series felt like a natural conclusion to Sidney's story. It felt like it would be better to hand over the baton to someone else and give Grantchester a fresh injection of energy.
Apparently, Norton wanted to be killed off – but those of us who've watched his final season (Season 4) know producers didn't take his suggestion.
Who Replaced James Norton on Grantchester?
James Norton was replaced by Tom Brittney in Season 4. Brittney plays new chaplain Will Davenport, another young beefcake to play opposite Robson Green's "silver fox" detective.
Prior to his lead role in Grantchester, Brittney did a few episodes on The Syndicate and Outlander, along with more substantial roles in The Five and UnREAL.
Fun Facts About James Norton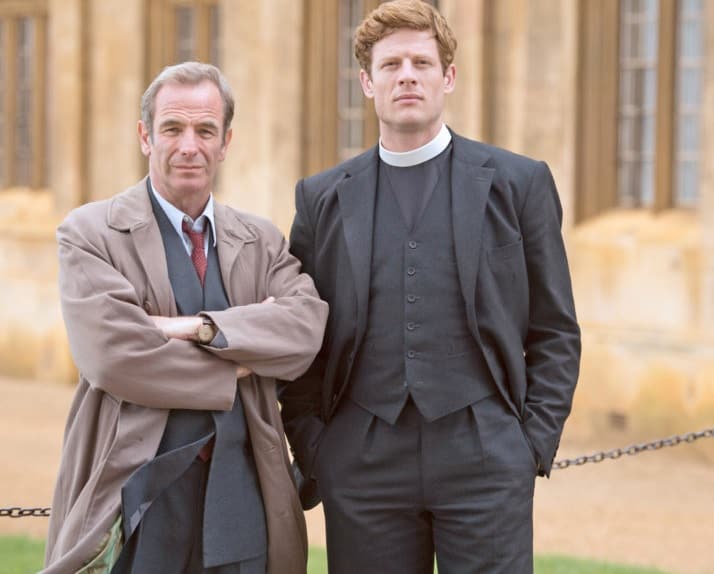 Want to know a little more about the man behind the vicar? A few James Norton fun facts…
1 | James Norton suffers from type 1 diabetes, as do his mum and younger sister.
One for the T1s. Just upgraded to #dexcom G6 and it's worth all the hype. So sleek and unobtrusive. And no more calibration, so no more finger pricks!! I mean…what a relief. My poor fingers took a battering for 10 years, and finally they can take a break. Thank you @dexcom #G6

— James Norton (@jginorton) October 3, 2018
2 | His dad is an extra in pretty much everything he does. As he told What's On TV UK…
…this is a bit embarrassing: we've got a scene where there's a big outdoor fete and not only is my dad coming, but my mum and my two aunts as well! They've been begging me the whole time, 'Please can we?' So my Aunt Bridget and Aunt Alison are going to be people visiting the fete.
3 | He's smart.
After graduating from Ampleforth College and working at a theatre in Scarborough, he read theology at Fitzwilliam College, Cambridge. There, he was a member of Cambridge's Marlowe Society theatre club. He also attended RADA for a time, but didn't graduate.
4 | He's a feminist.
Norton has been openly critical of the entertainment industry's treatment of women, and he's expressed excitement about an upcoming generation of female leaders in theatre.
5 | He's a National Trust member.
So if all the other stuff isn't enough, he may be able to attract ladies with the promise of free parking at Stourhead and Fountains Abbey.
Where Else Can You See James Norton, if Not Grantchester?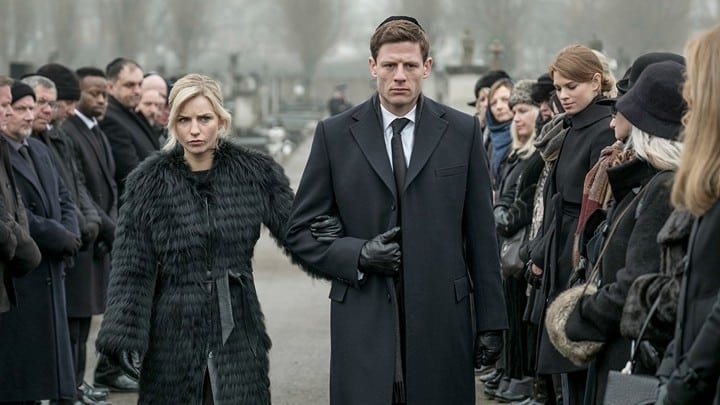 There have been rumours that Norton might be up for the Bond role after Daniel Craig finishes his tenure, but since that remains unconfirmed (they haven't chosen anyone yet), let's take a look back at what you can watch him in NOW.
Life in Squares – This miniseries dramatises the lives of the famed Bloomsbury group of artists and intellectuals.
Happy Valley – Norton plays a very bad guy in this Sally Wainwright series about a middle-aged police officer in West Yorkshire. The best part? It's coming back for a third series in the not-too-distant future.
McMafia – McMafia follows Alex Godman, the British-raised son of a former Russian mafia member. Though he's got his life together, it all falls apart when he's inadvertently pulled into his family's old business.
The Trial of Christine Keeler – This miniseries dramatises the story of the Profumo Scandal that rocked the British government back in the 1960s. US premiere details are not yet known.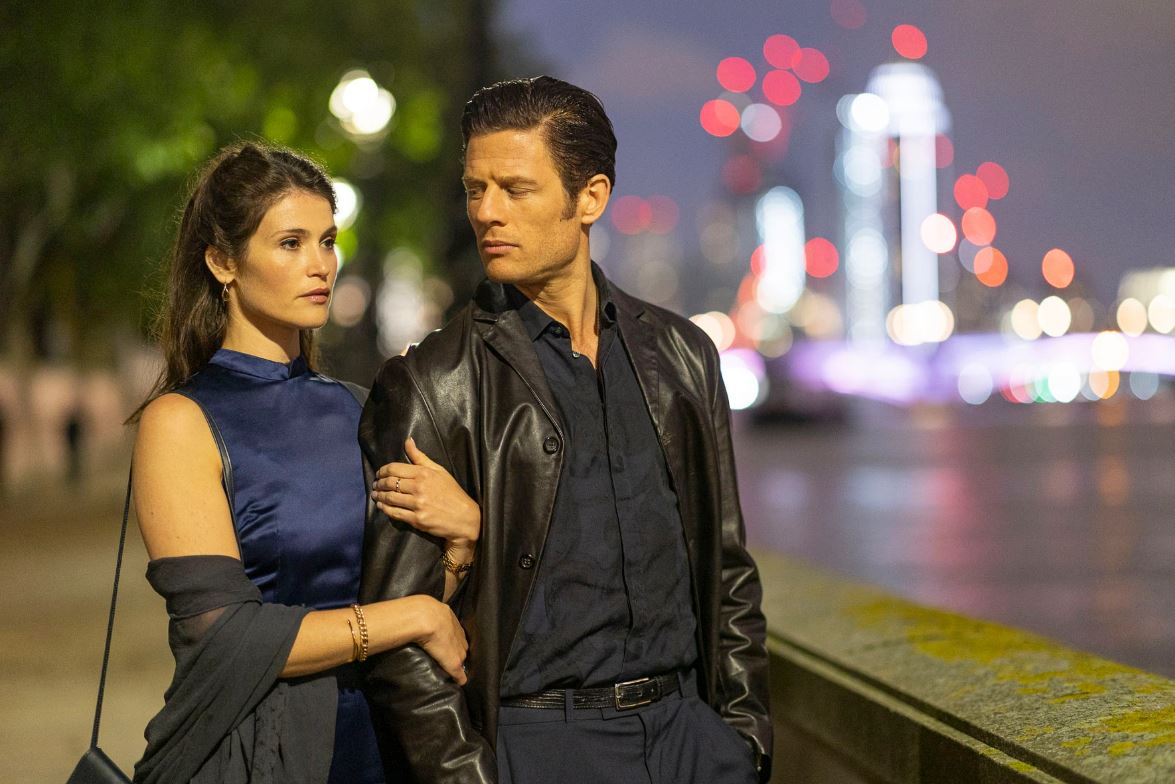 Rogue Agent – This film dramatises the true story of Robert Freegard, a conman who pretended to be an MI5 agent to get money and sex from the women who believed his lies.
War & Peace – James Norton stars alongside Lily James, ex-girlfriend Jessie Buckley, and Paul Dano in this retelling of the classic Tolstoy novel.
Death Comes to Pemberley – Though not in a leading role, you can see one of Norton's earlier roles in this adaptation of the P.D. James continuation of Pride & Prejudice.
To Walk Invisible: The Bronte Sisters – Norton appears as the Duke of Wellington in this television movie about the lives of the Bronte sisters.
Curious about more places to watch James Norton? We have a longer post on the topic here: Where to Watch James Norton
Grantchester Will Continue Without James Norton…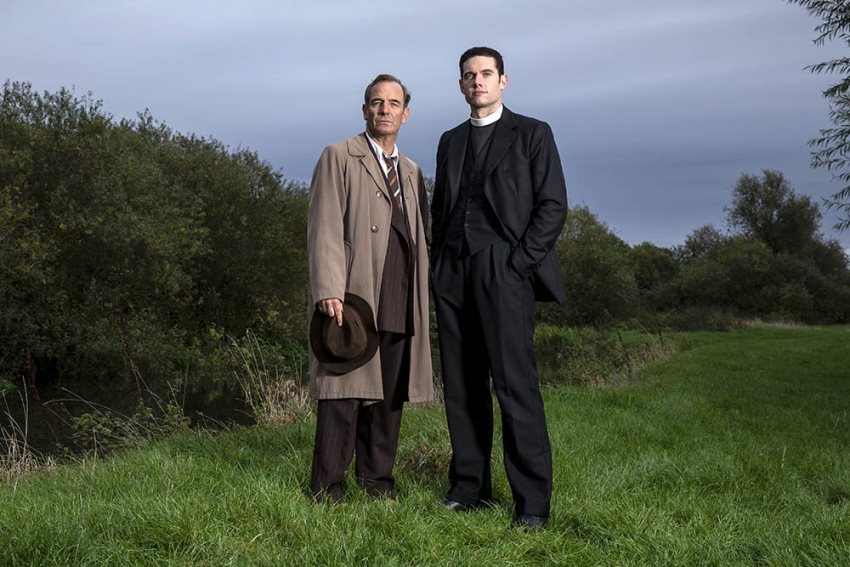 One thing's for certain – Grantchester isn't quite the same without James Norton around anymore. It's great that everyone else is still around, though – we've certainly seen a few shows that had almost completely different casts by the end (Monarch of the Glen comes to mind). The tone may be different in many ways, but the mysteries and scenery continue.