Grantchester Season 5: Release Date & Where to Watch
In some cases, we earn commissions from affiliate links in our posts.
Last Updated on April 8, 2020 by Stefanie Hutson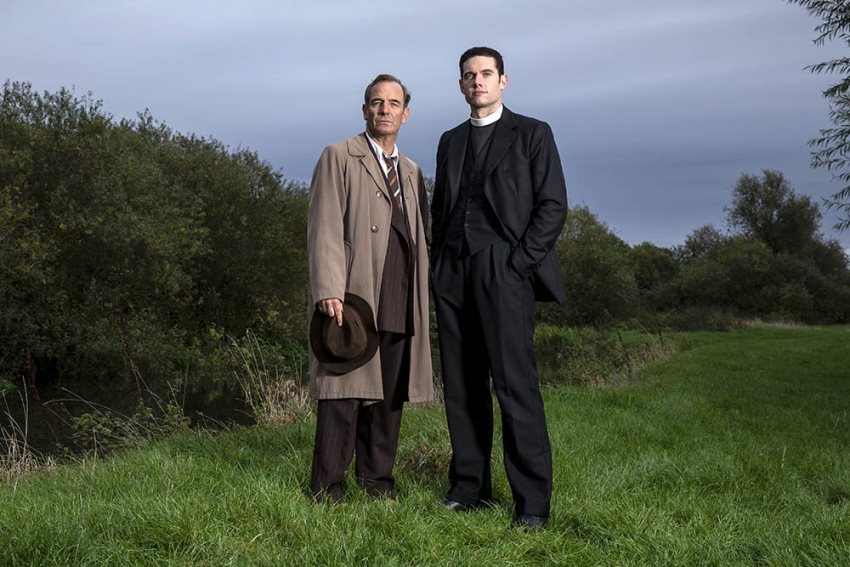 Historically, a new series of Grantchester has always been accompanied by almost universal excitement. After the last season and the changing of the vicars, however, I suspect there will be more mixed feelings about the upcoming Season 5. Personally, I'm excited to see how the series continues now that new vicar Will Davenport has had a chance to get settled into the role. It's no longer about the departure of Sidney Chambers, and we can start to focus on the new normal for more than just a couple of episodes.
When Does Season 5 of Grantchester Air, & Where Can I Watch It?
In the UK, Series 5 of Grantchester premiered on Friday, 10th January 2020 at 9pm on ITV.
Grantchester is premiering in the US on Sunday, June 14th on MASTERPIECE. By the next day, you'll be able to watch it on the PBS Masterpiece channel on Amazon. Grantchester is a co-production between Kudos and MASTERPIECE on PBS, so we don't expect to see this one popping up somewhere else (not in the short-term, anyway).
In the meantime, you can watch Series 1-4 HERE.
What's Happening in Season 5 of Grantchester?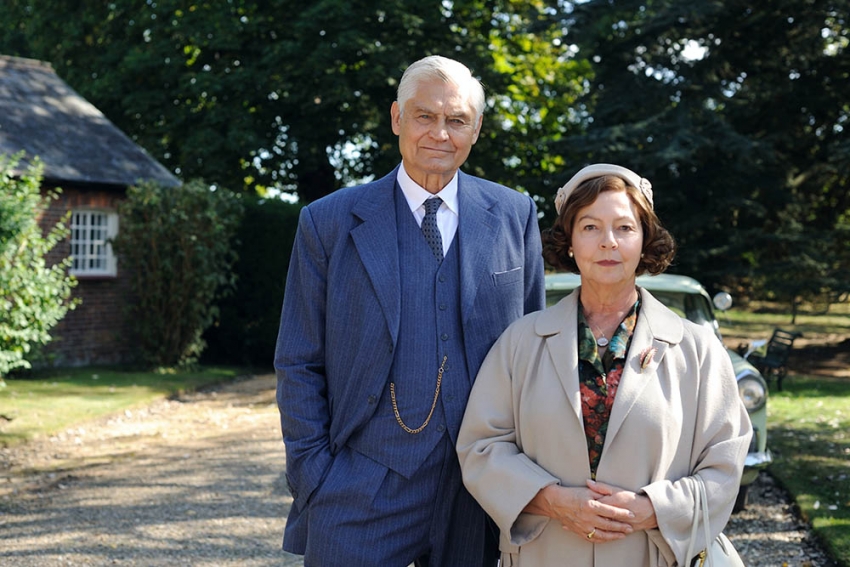 In the new season, we see everyone settling into their new roles and relationships. Of the new season, head writer Daisy Coulam says:
Geordie and Cathy's marriage is back on track. Leonard and Mrs C have patched things up after she found out he was gay. Leonard and Daniel have managed to carry on their relationship in secret. Even Mrs C – who I'm pretty sure we've only seen smile once in five series – is (dare I say it) happy with her lovely husband Jack.
And of course, where there's a sexy vicar, there will be romance – so look out for Reverend Davenport to start checking out the local singles landscape (well, to the extent that there is a local singles landscape in a tiny 1950s village). Actor Tom Brittney hints at some heat coming up in Season 5, saying of his character, "He also deals with a new woman in his life who challenges his very tightly hold vow of chastity."
Actor Robson Green (who plays DI Geordie Keating) said of the new series:
I think this is the darkest series yet. However, the light and shade still remains because this is one of the funniest series as well. The charm remains throughout the series, despite the terrible things that are happening because the characters, you care about them enough to want to follow them. The series has gone from strength to strength and I feel, and I think everyone agrees, that this is the best
yet, most definitely.
Returning cast members include Robson Green as Geordie Keating, Tom Brittney as Will Davenport, Al Weaver as Leonard Finch, Tessa Peake-Jones as Mrs. Chapman, Kacey Ainsworth as Cathy Keating, and Oliver Dimsdale as Daniel Marlowe.
The most prominent new character in the upcoming series seems to be Ellie Harding, played by actress Lauren Carse. She'll be playing a recurring role as a journalist with the Cambridge Echo.
Season 5, Episode 1
It's spring ball season, and when a student from a prestigious all-female college is found murdered, Geordie and Will dive into the world of university societies and on-campus politics. Not far behind them is attractive investigative journalist Ellie Harding, who could just as easily be a help as a hindrance.
At the same time, Geordie and Cathy are dealing with marital issues, and Leonard has arrived home after a liberating stint in Marrakech with Daniel.
Season 5, Episode 2
Will and Leonard are witness to a deadly hit-and-run accident in Grantchester, and Geordie traces the car to a highly dysfunctional family out in the countryside. As more secrets are uncovered about the victim, it starts to look less and less like an accident.
On the personal side of things, Will's mum comes to stay – along with a new beau. The vicarage also gets a new television set, just in time for Eurovision.
Season 5, Episode 3
Episode 3 begins with Will on a date at the "flicks" – but these things can never go smoothly in Grantchester. The date is cut short when they hear a scream from the projection booth and we learn a brutal murder has taken place in the cinema. Geordie comes to investigate, and we soon learn the murder has a link to Mrs. C's new husband.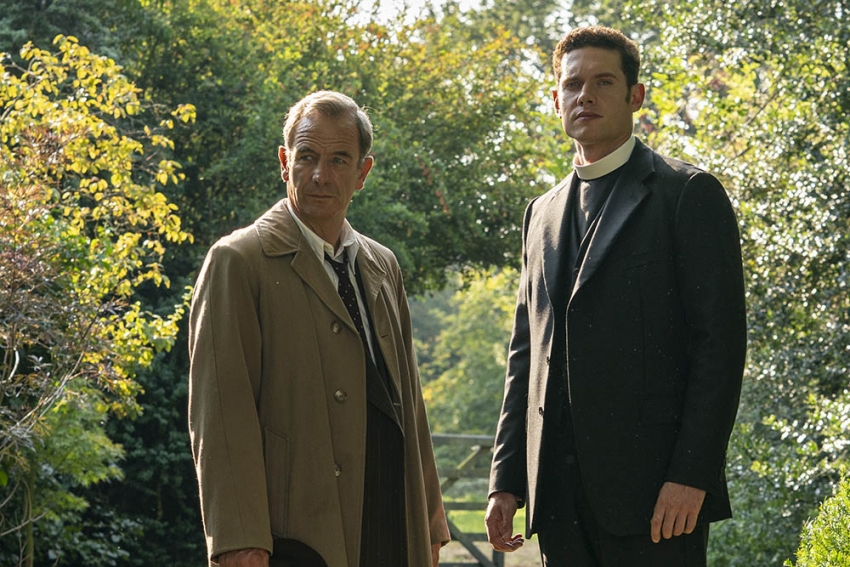 We've yet to see summaries for episodes beyond episode 3, but we're certainly excited to see what they have in store for us.
A trailer has been made available, but sadly, they've blocked it from North American viewers. If you're in the US, you can watch it HERE.
Read the Grantchester Books
The Grantchester television series is adapted from the Grantchester books of James Runcie. Like the show, the books tell the story of a vicar who solves crimes in Cambridgeshire, England – inspired by Runcie's own father, the former Archbishop of Canterbury, Robert Runcie.
In an interview with The Telegraph, Runcie once said:
There are, perhaps, indulgences. Sidney (named after my father's favourite Anglican, Sydney Smith) becomes intrigued by a piano- playing German woman who loves Bach (my mother taught the piano); his first love (played by Morven Christie) is an amalgamation of two of my best friends; while Inspector Geordie Keating (played by Robson Green) is named after Roly Keating, now chief executive of the British Library.
Below, we've listed the Grantchester books in order (for those who prefer to read in sequence):
Interestingly, James Runcie's father Robert was also a novelist.
Will You Be Watching Season 5 of Grantchester?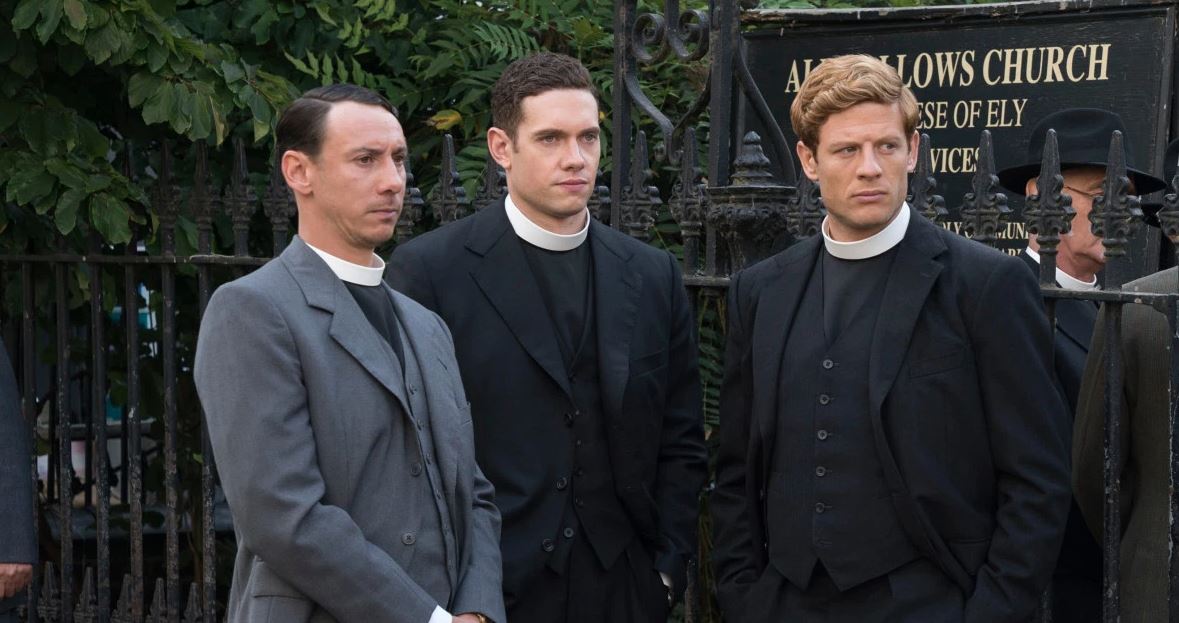 After everything that's changed, are you still on board for more episodes? We're cautiously optimistic and looking forward to how writer Daisy Coulam and her team handle the challenges of moving forward with a new vicar.