Father Brown Spin-Off Sister Boniface Mysteries: Premiere Date & Where to Watch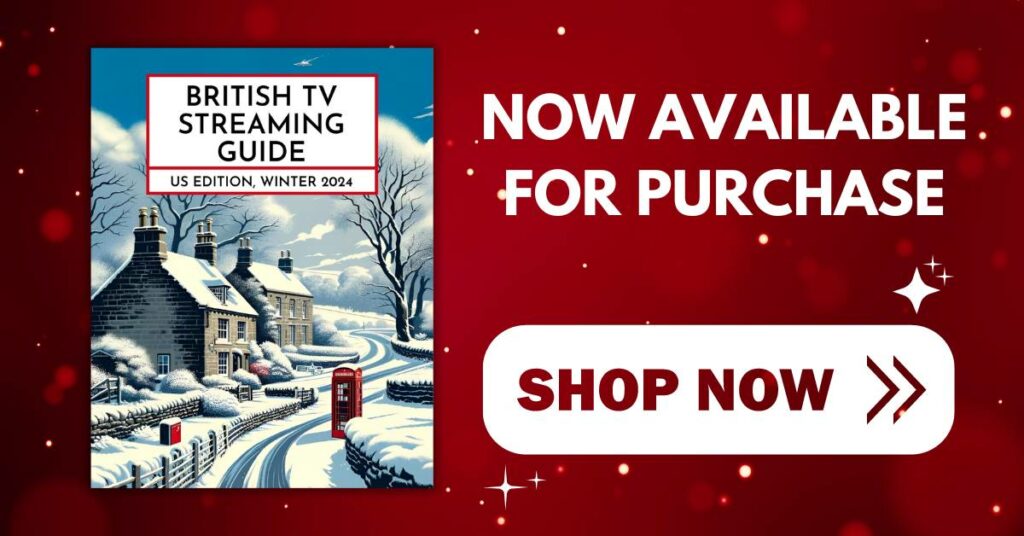 The British TV Streaming Guide: US Edition, Winter 2024 is now available. Get yours HERE.
In some cases, we earn commissions from affiliate links in our posts.
Last Updated on December 15, 2021 by Stefanie Hutson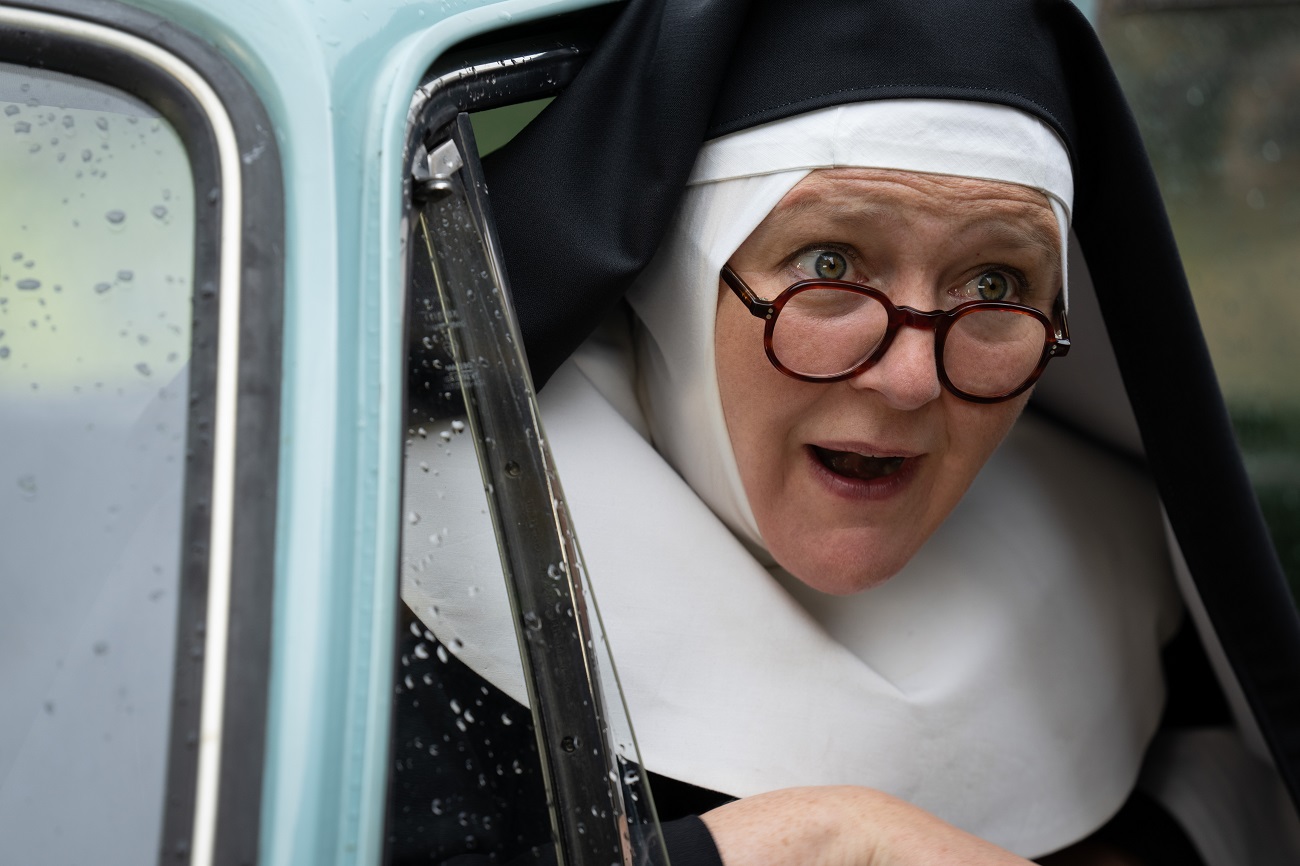 Father Brown has featured quite a few memorable characters, but few managed to make an impression as quickly and efficiently as Sister Boniface. The clever, quirky nun appeared in just one episode, but she's getting an entire spin-off series of her own – and we couldn't be more pleased about it.
What is Sister Boniface Mysteries About?
This brand new mystery from the creators of Father Brown follows a Vespa-driving, crime-solving, Cotswold-dwelling nun. Lorna Watson reprises her role as Sister Boniface.
Of the opportunity, she said:
She is such a fun character to play. Quirky, funny, endearing and a total brain when it comes to forensics. In many ways she's ahead of her time and I love her for that. It's not every day you get to play a crime-solving, Vespa driving nun.
Slightly removed from the Father Brown timeline, this one's set in the 1960s. It's a time period when police forensics were still quite primitive, and even simple blood tests could take days. "DNA" didn't exist as a term, and there was little awareness of trace evidence.
And then there's Sister Boniface. Tucked away in St. Vincent's Convent with a bunch of winemaking nuns, she has an IQ of 156 and a PhD in forensic science. Instead of the usual cozy detective who meddles and blunders about, she has an actual role as the official Police Scientific Advisor, working with DI Sam Gillespie and DS Felix Livingstone – and advise she does, finding mud, blood, hairs, stains, and fibres at the crime scenes. Her laboratory is far superior to anything the police have at HQ.
Father Brown and Sister Boniface Mysteries creator Jude Tindall said of the series:
Since Lorna Watson as Sister Boniface bounced so joyfully into season one of Father Brown I always had a plan to bring her back. Now that plan has come to fruition, I couldn't be more thrilled.
Who's in the Sister Boniface Mysteries Cast?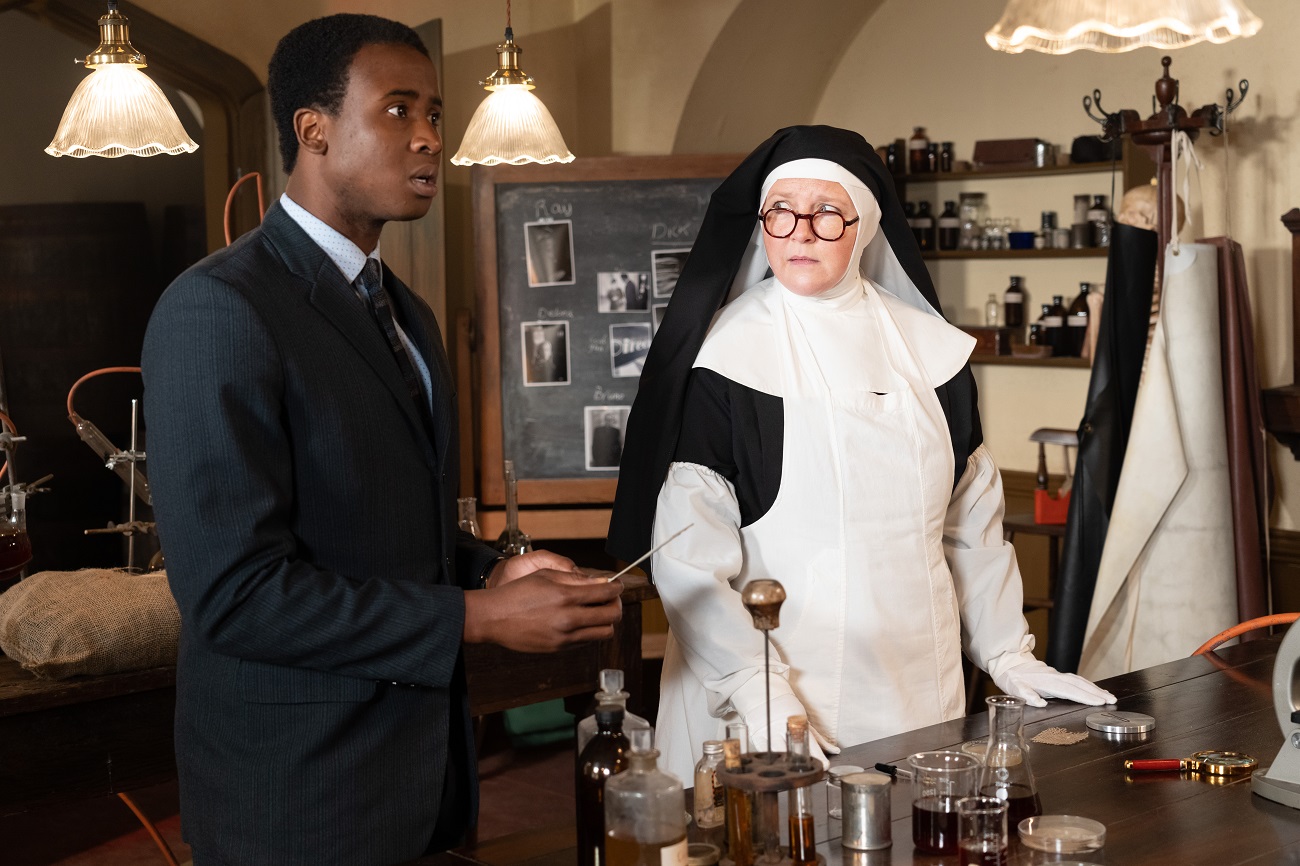 As mentioned before, Lorna Watson will return to the role of Sister Boniface. Alongside her, we'll see Miranda Raison (MI-5) as investigative journalist Ruth Penny, Ami Metcalf (The Mimic) as the young police constable Peggy Button, and Tina Chiang (Coronation Street) as Sister Peter.
Jerry Iwu (Sex Education) will play the role of DS Felix Livingstone, and Max Brown (The Royals) will be DI Sam Gillespie. Niamh McGrady (The Fall, Holby City) is also part of the cast as Nurse Libby.
Additional cast members include Belinda Lang (Inspector Alleyn Mysteries), Sarah Crowden (Grantchester), David Sterne (Detectorists), Virginia Fiol (EastEnders), and Ivan Kaye (The Coroner).
Mark Williams – Father Brown himself – will also make a special appearance.
The Sister Boniface Mysteries was commissioned by BritBox North America president Soumya Sriraman, with Will Trotter executive producing. The series was created by Jude Tindall for BBC One and executive produced by Will Trotter. Peter Bullock is the Series Producer and Neil Irvine is the Script Producer. BBC Studios Distribution is the global distributor for the series.
When Does The Sister Boniface Mysteries Premiere – and Where Can I Watch It?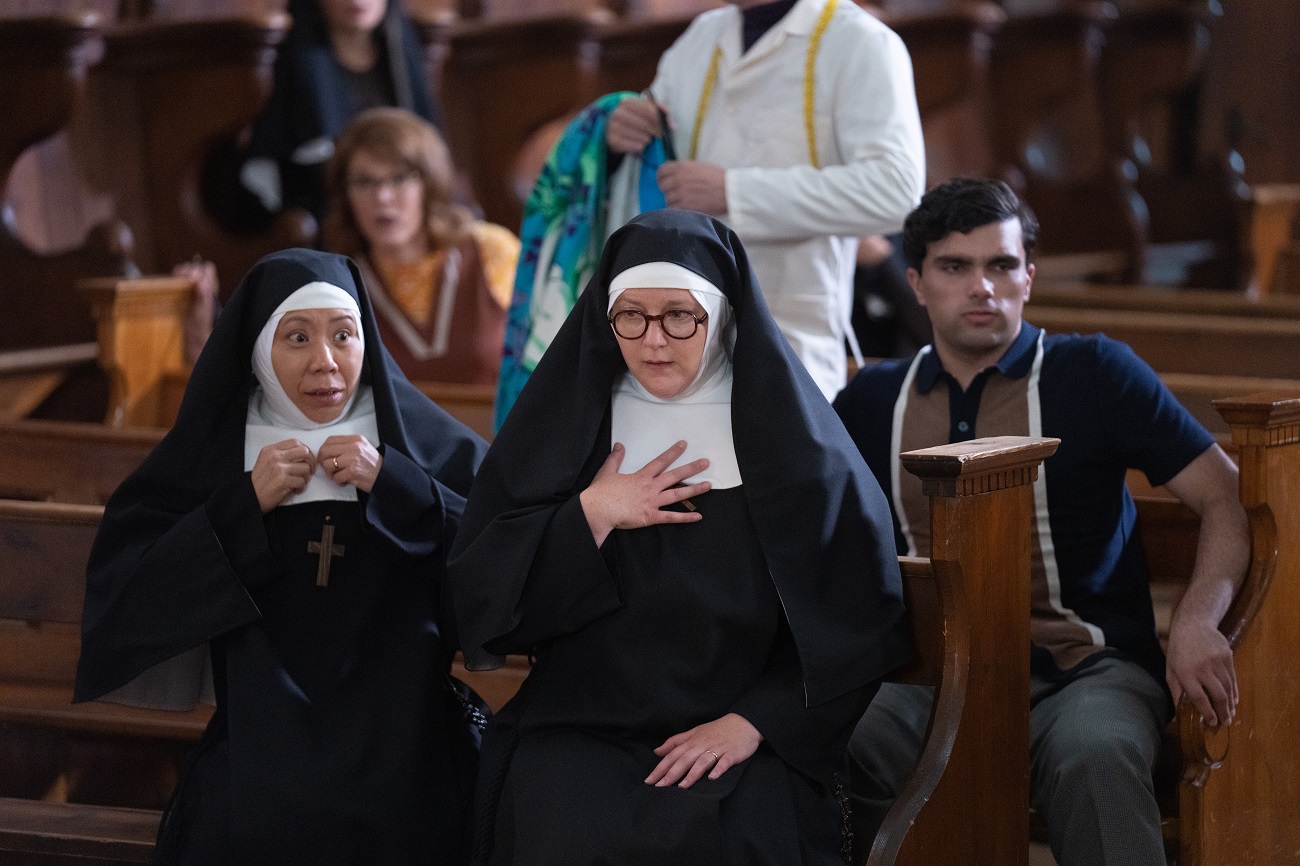 Sister Boniface Mysteries will premiere on BritBox in North America on February 8th, 2022.
The Sister Boniface Mysteries will be a 10-part drama.
Watch Sister Boniface in Father Brown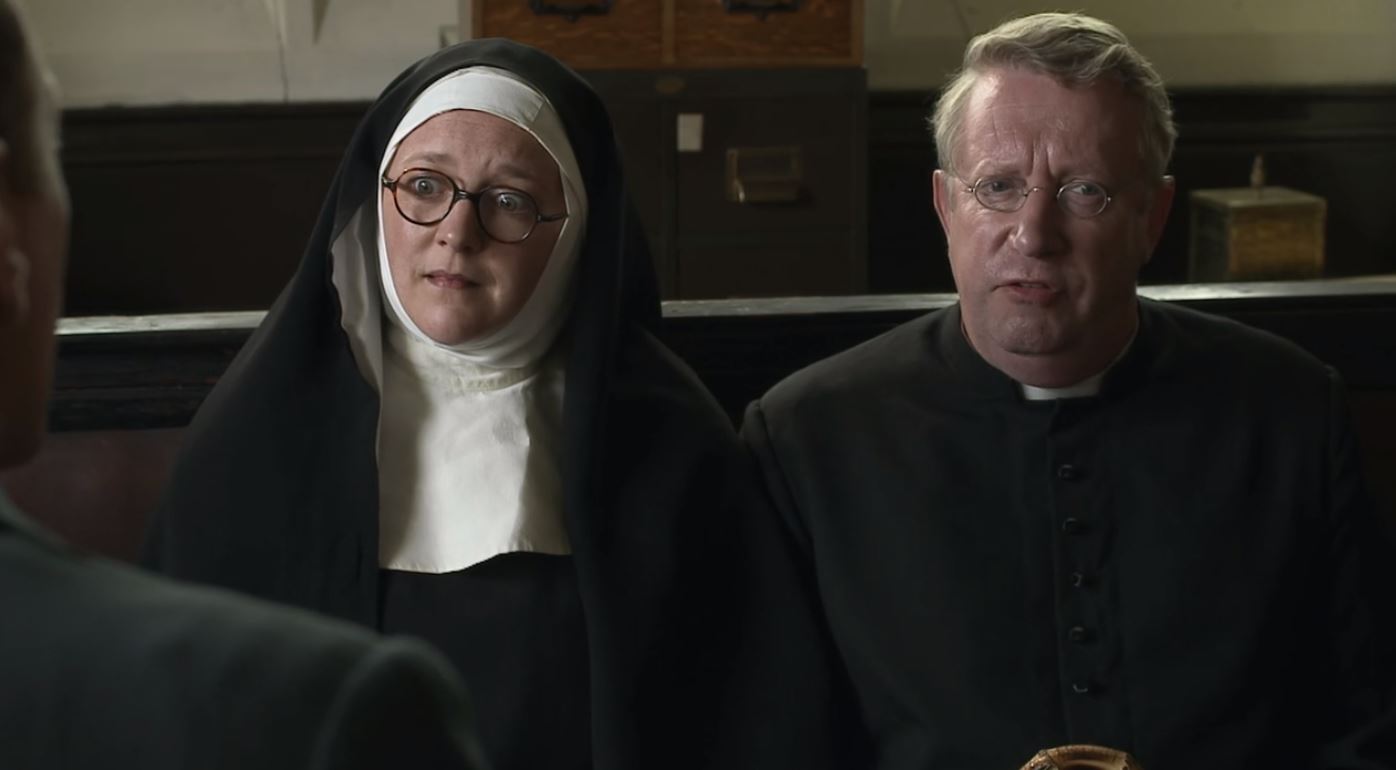 If you haven't already, we recommend checking out Sister Boniface's original appearance in Father Brown. You'll find her in Season 1, Episode 6: The Bride of Christ. Even if you're not normally a Father Brown fan, you might like The Bride of Christ. Sister Boniface really brightens up the story, and you can see pretty clearly why she was picked for a spin-off role.
Are You Excited for the Premiere of Sister Boniface Mysteries?
Will you be tuning in to Sister Boniface Mysteries when it premieres next year? We've been eagerly awaiting this one for more than a year now, so we'll definitely be watching. Let us know what you think in the comments!
And if you want to see more images of the upcoming series, check out this post full of first-look images.