5 More Great British Mystery Shows Based on Novels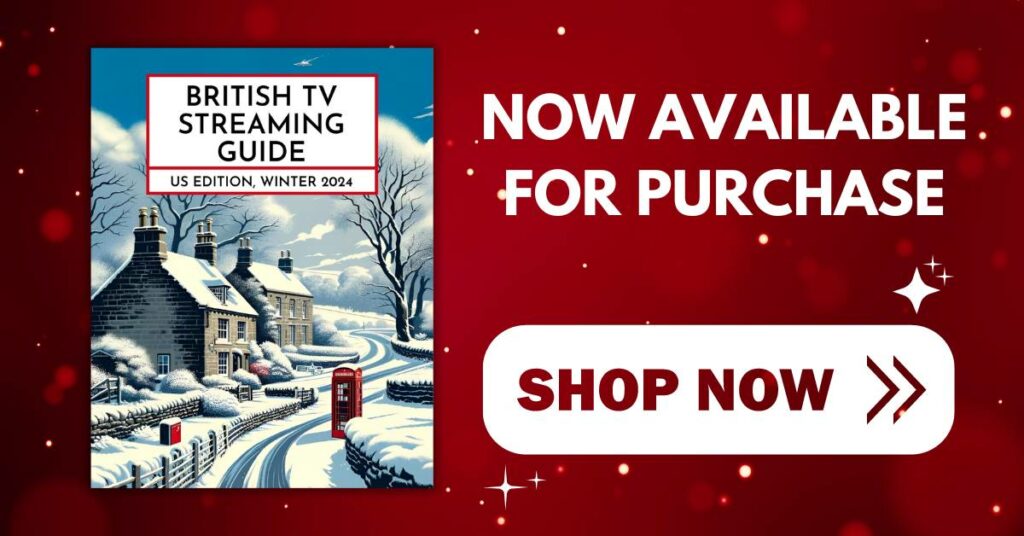 The British TV Streaming Guide: US Edition, Winter 2024 is now available. Get yours HERE.
In some cases, we earn commissions from affiliate links in our posts.
Last Updated on August 21, 2021 by Stefanie Hutson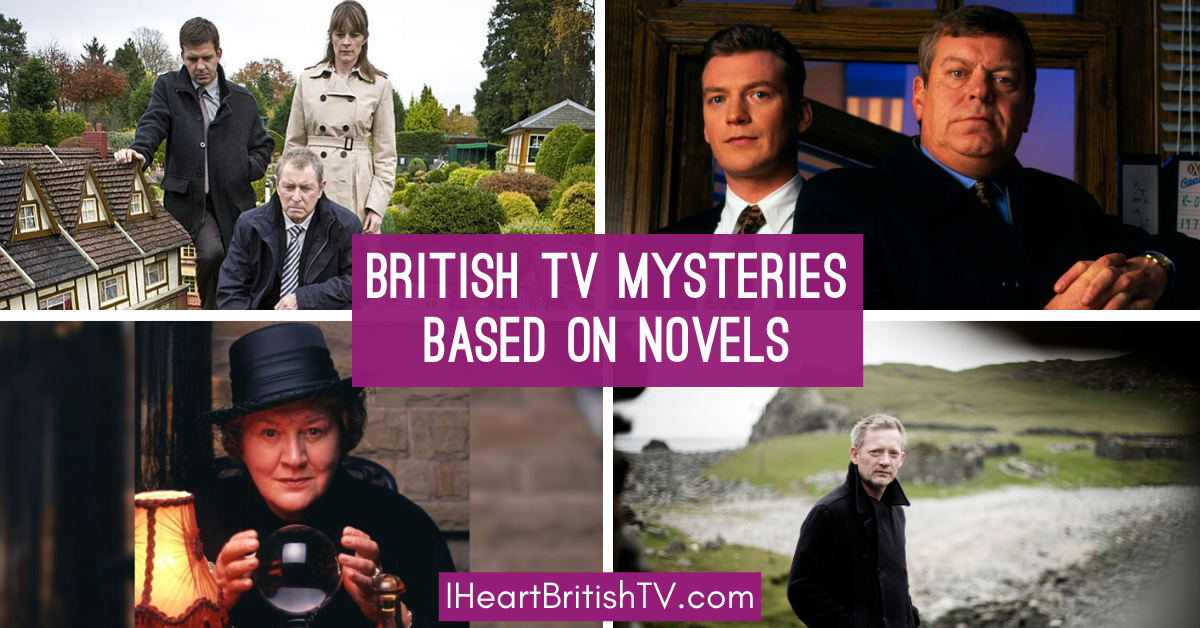 While it seems like most American mystery and detective shows come from screenwriters, and abnormally large percentage of British mystery shows are based on novels. We did a post on this topic once before, which you can read here. This post makes part 2 in the ongoing series, and we still have plenty more to cover in the future.
Hetty Wainthropp Investigates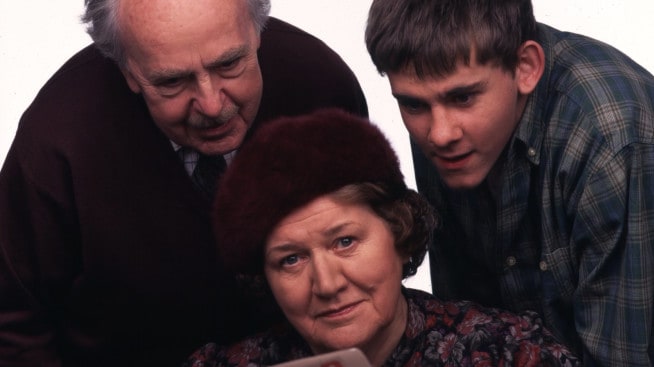 Hetty Wainthropp Investigates is one of my personal favorites, as it was one of the first British shows I really loved. I also spent the better part of a summer re-watching the entire series with my granny (who's also a huge British TV fan). And of course, you really can't beat Dame Patricia Routledge.
Hetty Wainthropp is a particularly interesting case of novel-to-show because the original author also wrote a number of the screenplays for the show. People often complain that books aren't translated faithfully to screen (*cough* Agatha Raisin), but when you have the author involved in the process, that's much less likely to happen.
David Cook wrote the novel Missing Persons in 1986 when he was 46. At that point, he'd already seen one of his works translated into a film starring Ian McKellen, but it's hard to say if he had similarly high hopes for dear old Hetty.
A pilot episode was created 1989, but it's usually not included as part of the official series. The episode saw Hetty visiting an old friend and finding out that her husband Frank had a child from another marriage. After getting a taste of the investigative life, she decides to set up a detective agency.
We much prefer the 1996 pilot that shows Hetty rescuing young Geoffrey from a life of crime and investigating pension fraud. It just wouldn't have seemed right for her to be married to a cheater named Frank instead of the ever-faithful and tolerant Robert.
Where to Watch Hetty Wainthropp Investigates
At the time of writing, you can watch Hetty Wainthropp Investigates in two places:
Shetland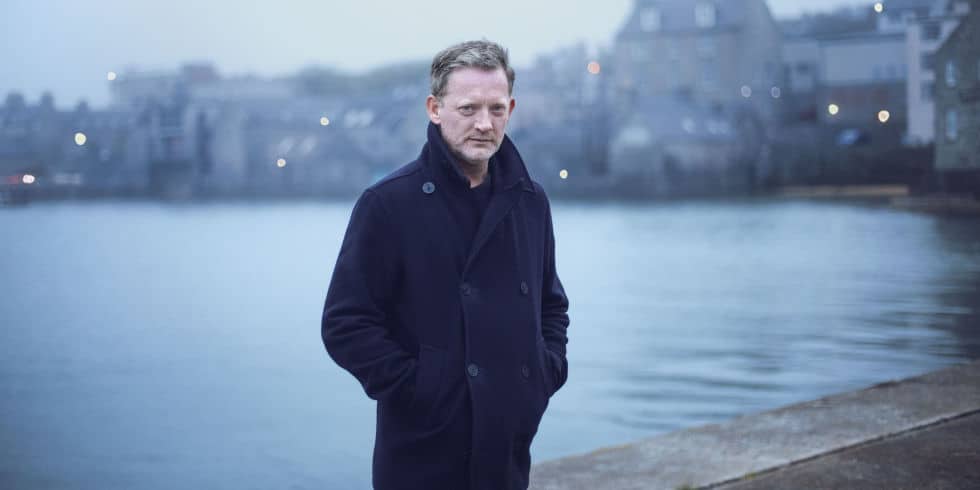 Though not all the episodes of Shetland have been based on novels, the series began with a 2 episode series based on the Ann Cleeves book Red Bones. Later episodes were based on Raven Black, Dead Water, and Blue Lightning.
Series 3 and 4 changed things up, and instead of basing the episodes around books, they created one new mystery to spread out over all 6 episodes of each series. Perhaps they knew they'd outpace Mrs. Cleeves' books if they didn't change strategies. The nice thing about that is that you get similar types of stories from each, but since the new seasons use original stories, you can read the books freely and still get surprises from the show (all while staying with the characters you love).
To date, Mrs. Cleeves has written 7 Shetland Island Mysteries:
Where to Watch Shetland
Dalziel & Pascoe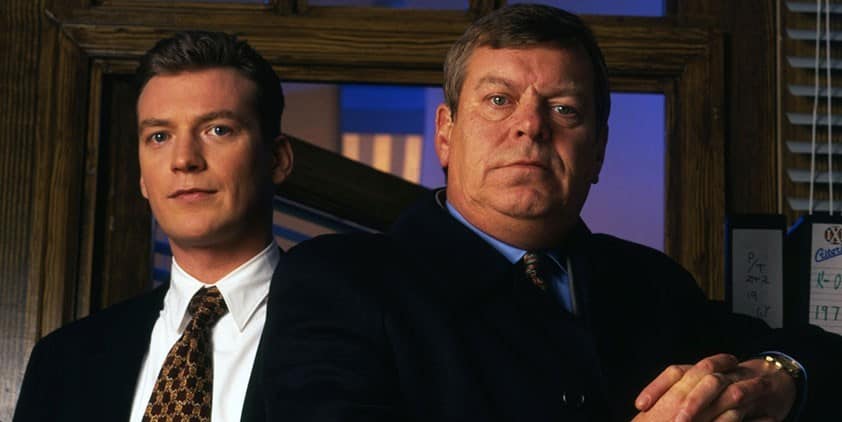 Dalziel and Pascoe ran for 11 seasons between 1995-2007, getting axed in 2007 due to falling viewer numbers. The show was set in the fictional Yorkshire town of Wetherton, and it features two vastly different detectives pushed together. DS Andy Dalziel is an old school, politically incorrect walking copper stereotype, and DI Peter Pascoe is polite and well-educated. Together, they're brilliant crime solvers.
While there are a lot of Dalziel and Pascoe books, not every episode was based on one of them. Series 1-3 were based on novels, along with part of Series 4. After that, the episodes were made of fresh material created specifically for television.
Reginald Hill wrote 24 Dalziel and Pascoe novels, novellas, and short stories before his death in 2012 at the age of 75.
Where to Watch Dalziel & Pascoe
Unfortunately, only the first seven seasons are available through the major streaming services. At present, you'll have to get DVDs to watch the last four.
Dirk Gently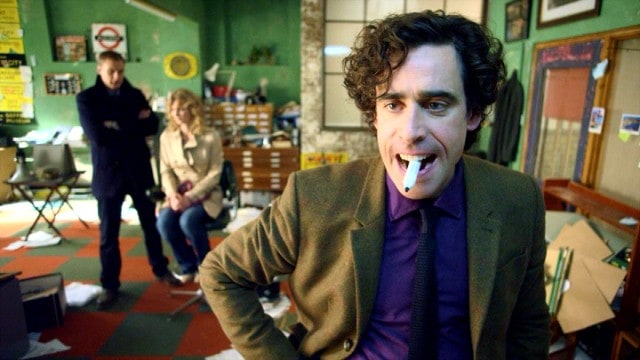 Dirk Gently is sort of an odd show because it's part mystery, part comedy, and part sci-fi. The show (both the old Stephen Mangan version and the newer Samuel Barnett version) is based on a set of Douglas Adams works, though Dirk Gently himself was never translated too faithfully. The holistic detective was originally intended to be a pudgy man who wears a heavy light brown suit, red checked shirt, and green striped tie with a long leather jacket, red hat, and metal-rimmed spectacles.
There's often a bit of a supernatural element to Dirk Gently stories, so this isn't the series for people who prefer a serious and realistic portrayal of crime solving. For those who can appreciate a bit of whimsy, however, the series is delightful – and quite unlike anything else out there.
Where to Watch Dirk Gently
To date, there have been two television productions of Dirk Gently.
Midsomer Murders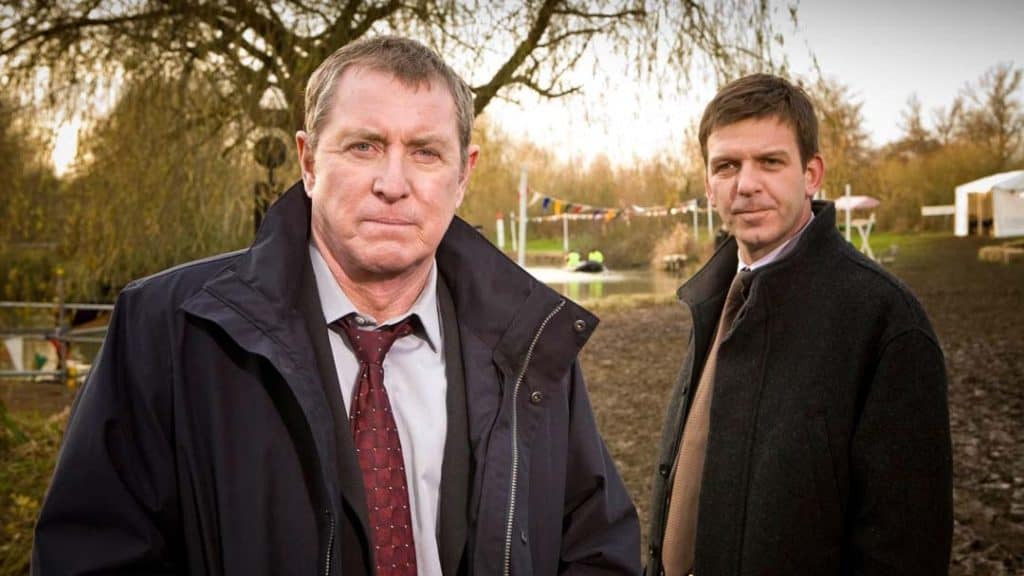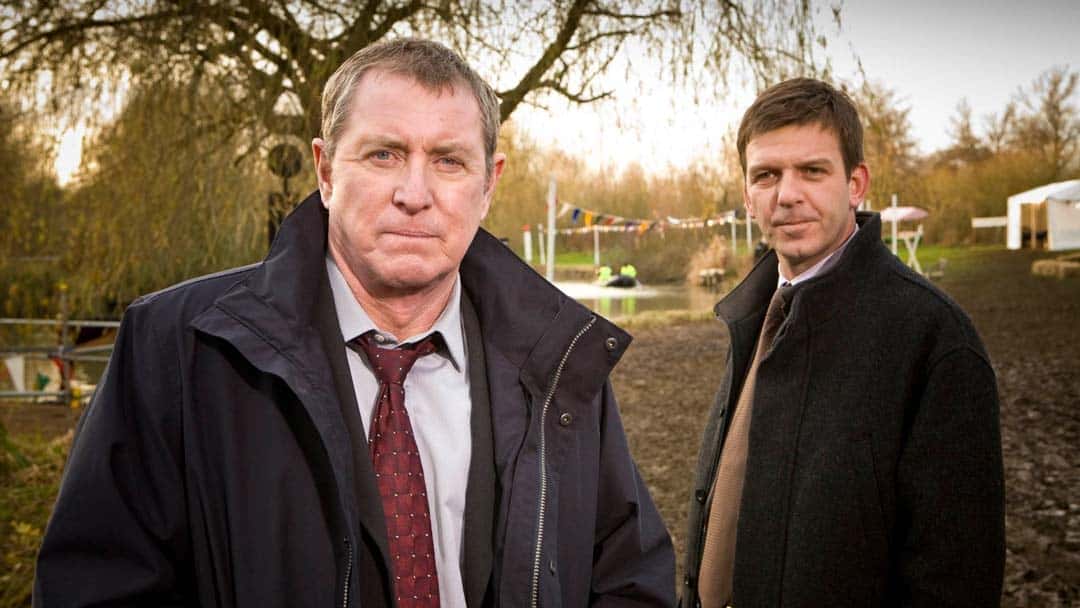 It amazes me sometimes that a long-running series like Midsomer Murders came from a series of just 7 novels (only 5 of which had been released when the show started back in 1997. The novels were written by Caroline Graham, an accomplished playwright, screenwriter, and of course, novelist.
Although I doubt many people end up on this site without having some idea about Midsomer Murders, I'll give a quick summary. Basically, Midsomer Murders tells the ongoing story of Tom Barnaby (and later, John Barnaby) as they live and work around a group of lovely villages with an almost comical homicide rate (and a truly un-British amount of sunshine).
Midsomer Murders is filmed in and around Oxfordshire and Buckinghamshire, and many consider it to be the quintessential British mystery program. It's certainly one of the most popular.
Where to Watch Midsomer Murders
Given its extreme popularity, Midsomer Murders is all over the place:
Want to See More British Mystery Shows Based on Novels?
You can view the first entry of our British Mysteries Based on Novels series here. Let us know your favorites in the comments!
Save it to Pinterest!