British TV & BBC Shows Leaving Netflix in March & April 2020
In some cases, we earn commissions from affiliate links in our posts.
Last Updated on March 7, 2020 by Stefanie Hutson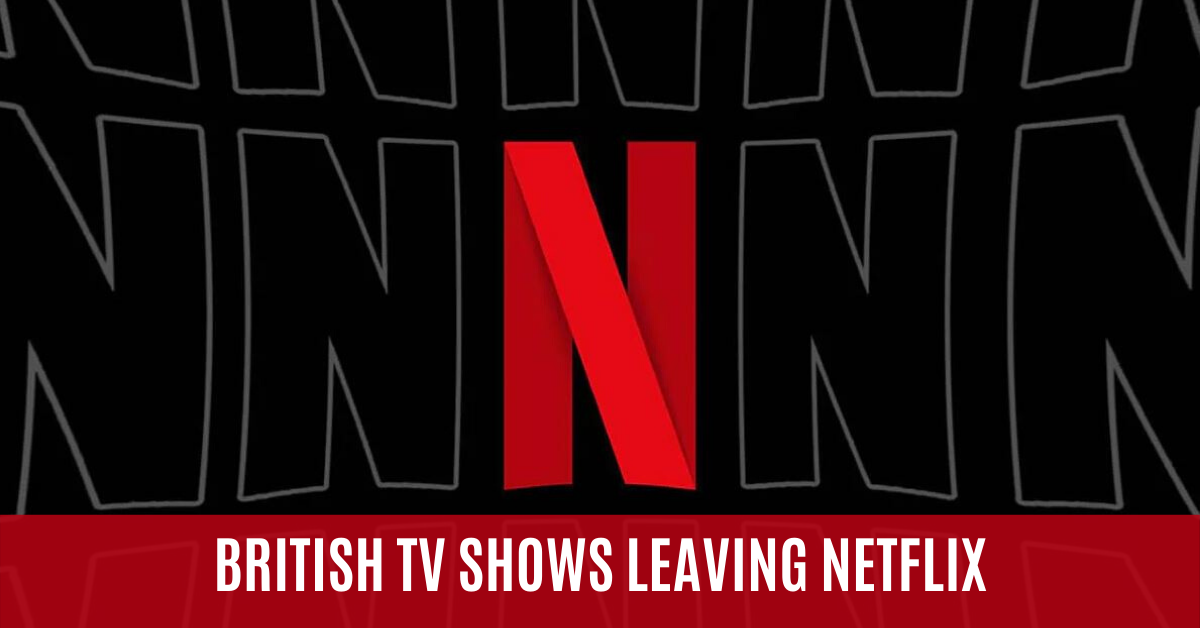 While we normally put most of our focus on shows COMING to streaming services, there are occasionally big programming dumps that justify their own post. That's definitely the case with the British TV programming leaving Netflix in March and April 2020.
A number of British TV shows, especially BBC shows, will be leaving Netflix over the next 30 or so days. The good news is that many of them will be popping up elsewhere, so in many cases, it's not really a goodbye. Where possible, we've listed alternative streaming options for the programmes below.
In a way, these departures could even be considered GOOD news for British TV fans, as it's a sign that British TV continues to grow in popularity. In the long-run, that means viewers can expect to see more content produced to meet the ever-growing demand of insatiable British TV fans. You can read more about that here: Understanding the British TV Bloodbath at Netflix & Why It's a Good Things for British TV Fans.
British TV & BBC Shows Leaving Netflix in March & April 2020
March 12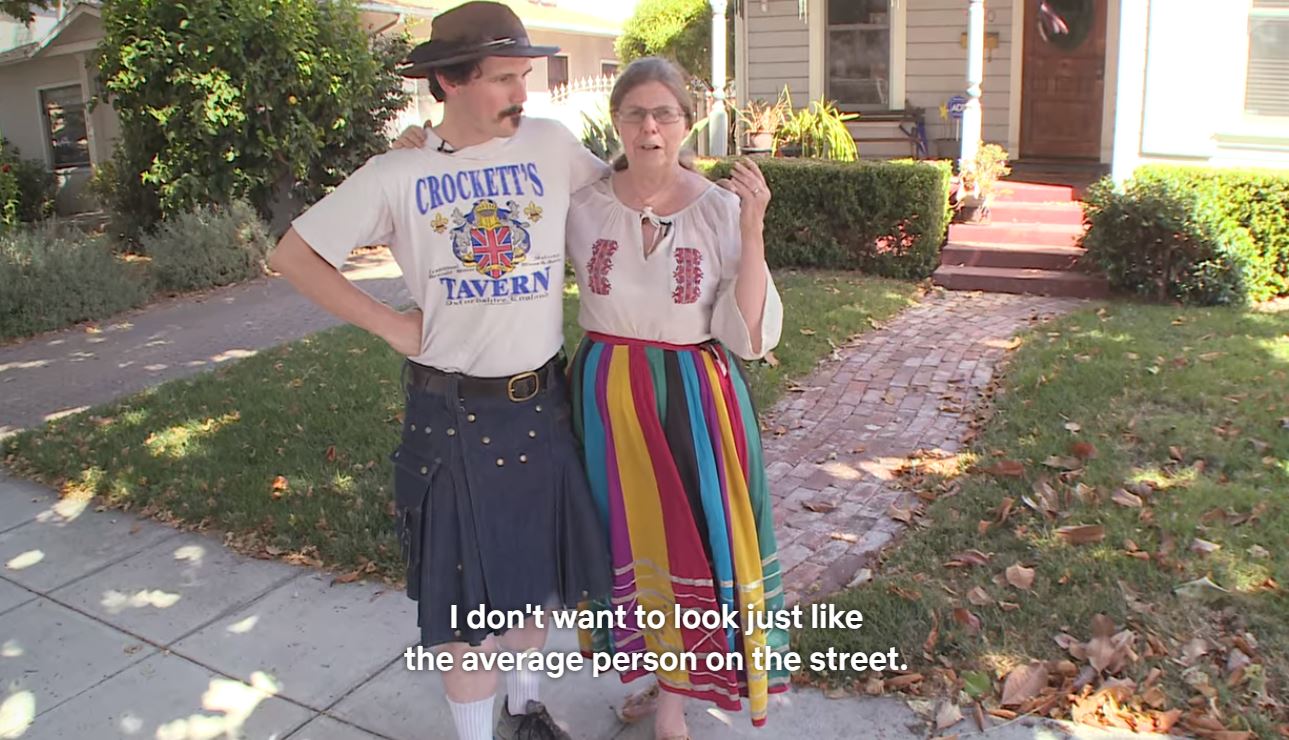 Age Gap Love – This Channel 5 reality show features couples with extreme age disparities, attempting to explain why it just works for some people. US
Ainsley Eats the Streets – This show features British chef Ainsley Harriott as he travels the world in search of the most delicious street foods. US
Encounters With Evil – This British reality series takes a look at the minds of people who commit truly horrific crimes. US
Mega Food – Another British reality show, this one takes a look at some of the world's largest-scale food preparation operations. US
Money For Nothing – In this series, entrepreneur Sarah Moore hunts down items set to become rubbish, then repurposes them to create value and turn a profit. US
Nightmare Tenants, Slum Landlords – This British reality series focuses on Britain's housing crisis and the troublesome situations it has created between landlords and tenants. US
March 16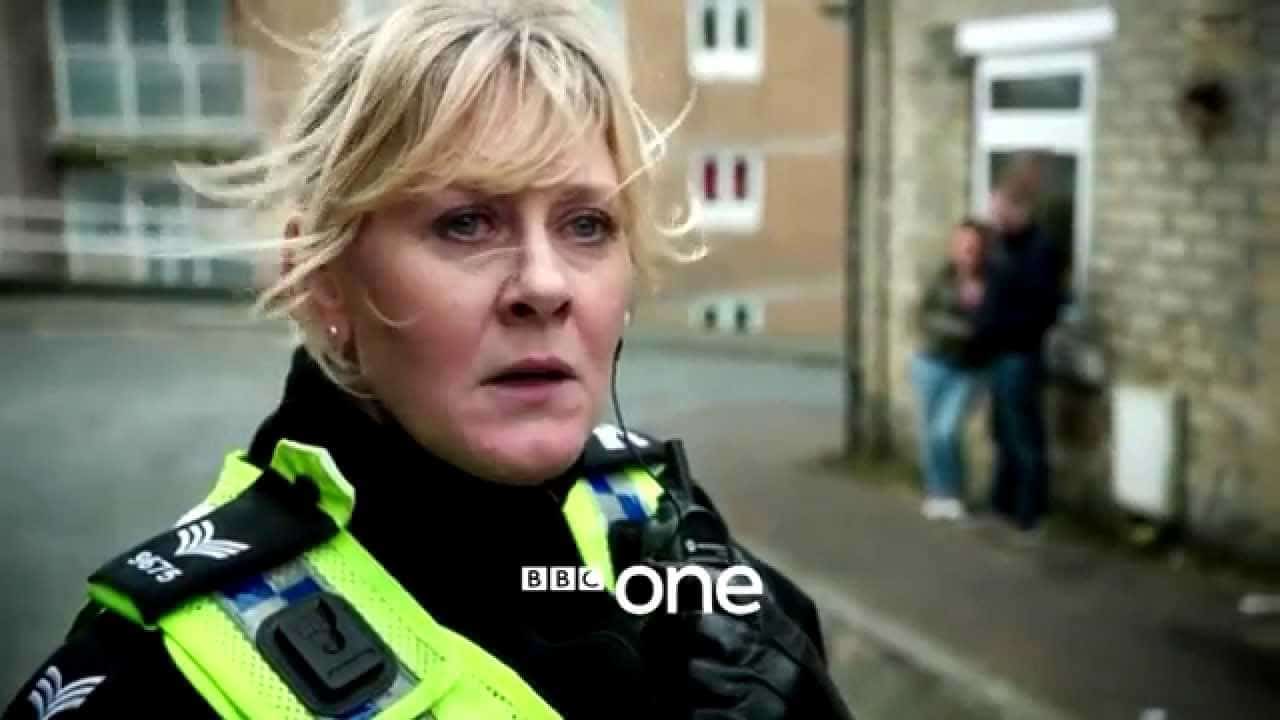 Happy Valley – Sarah Lancashire and James Norton appear in this gritty Sally Wainwright crime drama about a Yorkshire police sergeant in pursuit of the man who assaulted her late daughter. US
March 31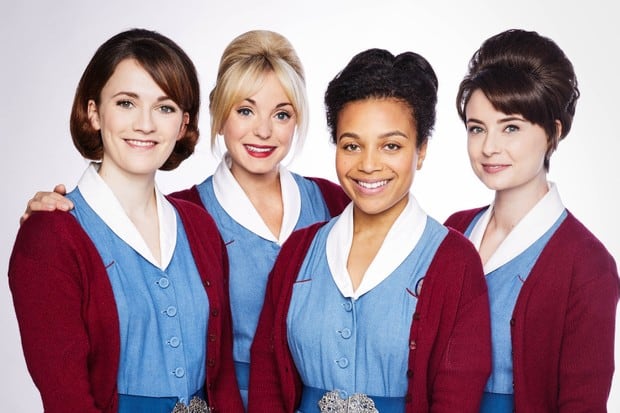 Call the Midwife – This tearjerking period drama follows a group of midwives working in East London in the 1960s. We suspect this one may end up over on BritBox, but it's purely a guess at this point. Watch up while you can, because a small eternity passed between when Death in Paradise left Netflix and arrived on BritBox. CAN
Life & Death Row – This factual series tells the story of capital punishment through the eyes of people who have been affected by it. This one is available over on Hulu. CAN
Life Below Zero – This BBC Worldwide series looks at the daily challenges of life in the remote Alaskan wilderness. It's also available on Hulu. CAN
New Blood – In this crime drama, two young investigators come together to hunt down some very rich and powerful criminals. It's currently available on BritBox. CAN
The Honourable Woman – Maggie Gyllenhaal stars in this political spy thriller about a businesswoman haunted by her past. After inheriting her father's company, she aims to shift the business from arms dealing to laying data cables to improve connectivity between Israel and the West Bank. CAN
Dad's Army – This classic British comedy is about an armed British citizen militia comprised of men deemed too old to fight on the frontlines of WWII. US
Thirteen – Jodie Comer (Killing Eve) stars in this miniseries about a 26-year-old woman who was the victim of a kidnapping at the age of 13. 13 years later, she escapes from the cellar and attempts to adjust to normal life. This one is also available on Prime Video for now (no word on whether that will change in the near future). CAN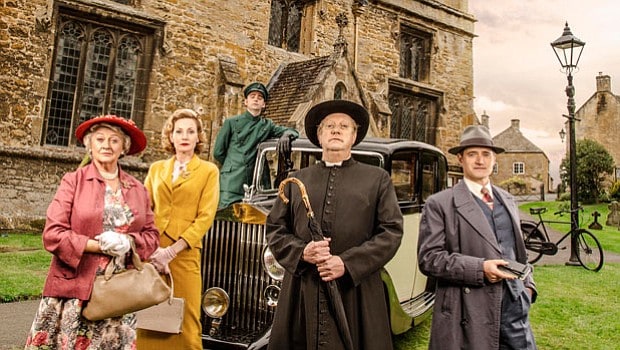 Father Brown – In the sleepy Cotswold village of Kembleford, Father Brown is a clergyman with a knack for solving crimes that puzzle everyone else. Though we can't be certain, it seems likely this one will end up on BritBox since they have the most recent season and they recently announced a spinoff series, The Sister Boniface Mysteries. US/CAN
April 1
The Great Train Robbery – This two-part miniseries tells the story of the Great Train Robbery of 1963 – once from the side of the robbers, and once from the side of the police. US
April 4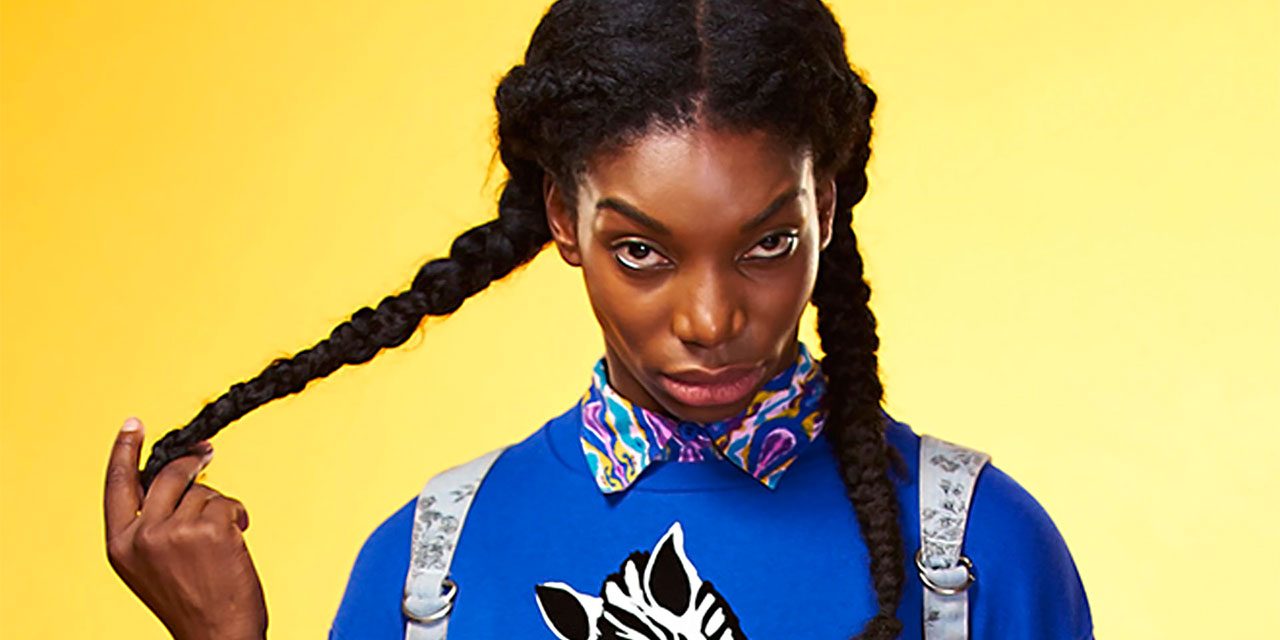 Chewing Gum – A strictly religious young woman sets off into the real world. To grow up, her first mission is to have sex. US
Netflix Remains Committed to British Programming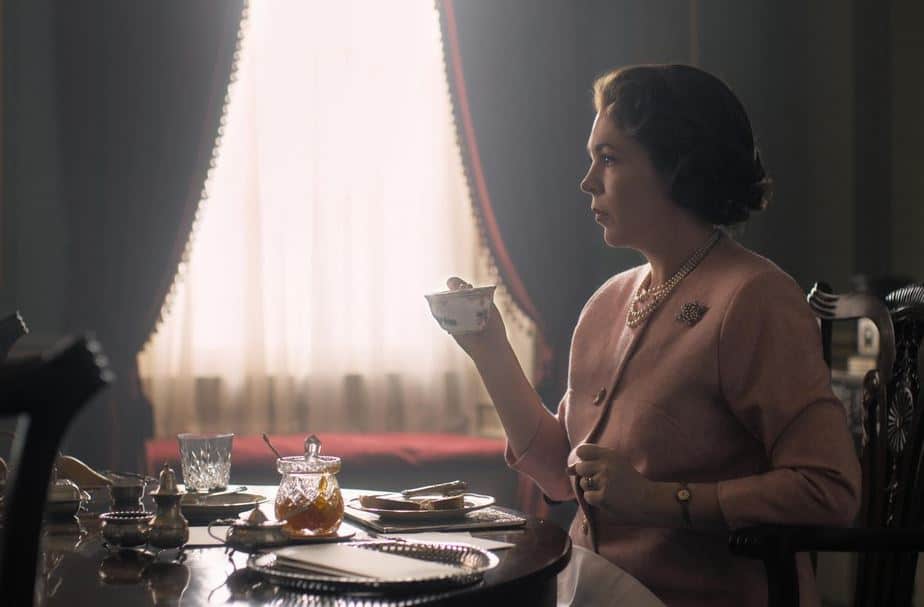 Though many people are quite frustrated with Netflix about this, it's not up to them whether they get to keep these shows. They were produced by the BBC and other British networks, so they have sole control over who gets the streaming rights.
Netflix DOES produce a number of British programmes, though, so it's not like it's all doom and gloom. Shows like The Crown, After Life, Sex Education, Lucifer, and Black Mirror are owned by Netflix, and they've already announced their intention to invest at least $500 million in new British-made content in 2020.
Will it be enough to keep you as a subscriber? Share your thoughts in the comments!
Save it to Pinterest!