Vienna Blood, Season 2: BBC & PBS Premiere Dates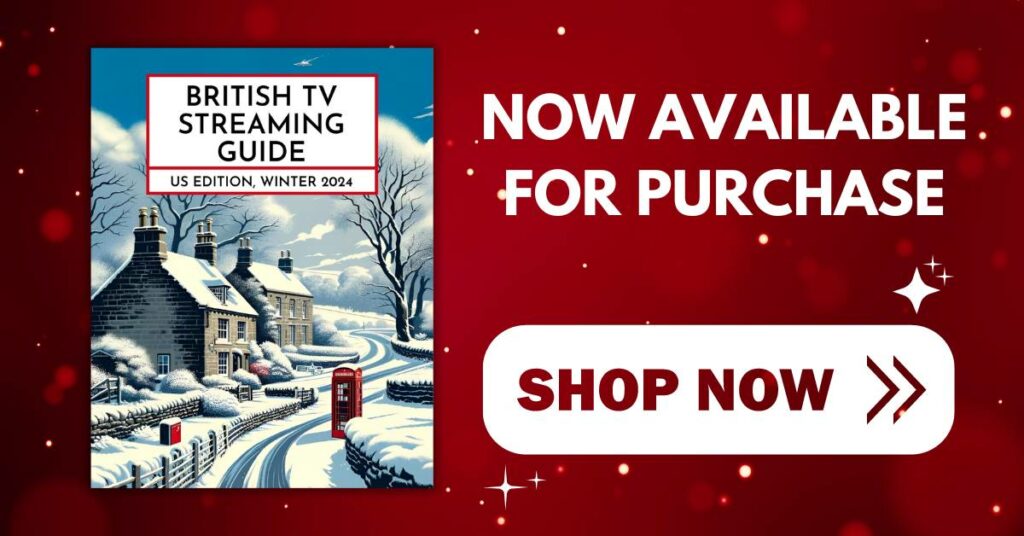 The British TV Streaming Guide: US Edition, Winter 2024 is now available. Get yours HERE.
In some cases, we earn commissions from affiliate links in our posts.
Last Updated on December 11, 2021 by Stefanie Hutson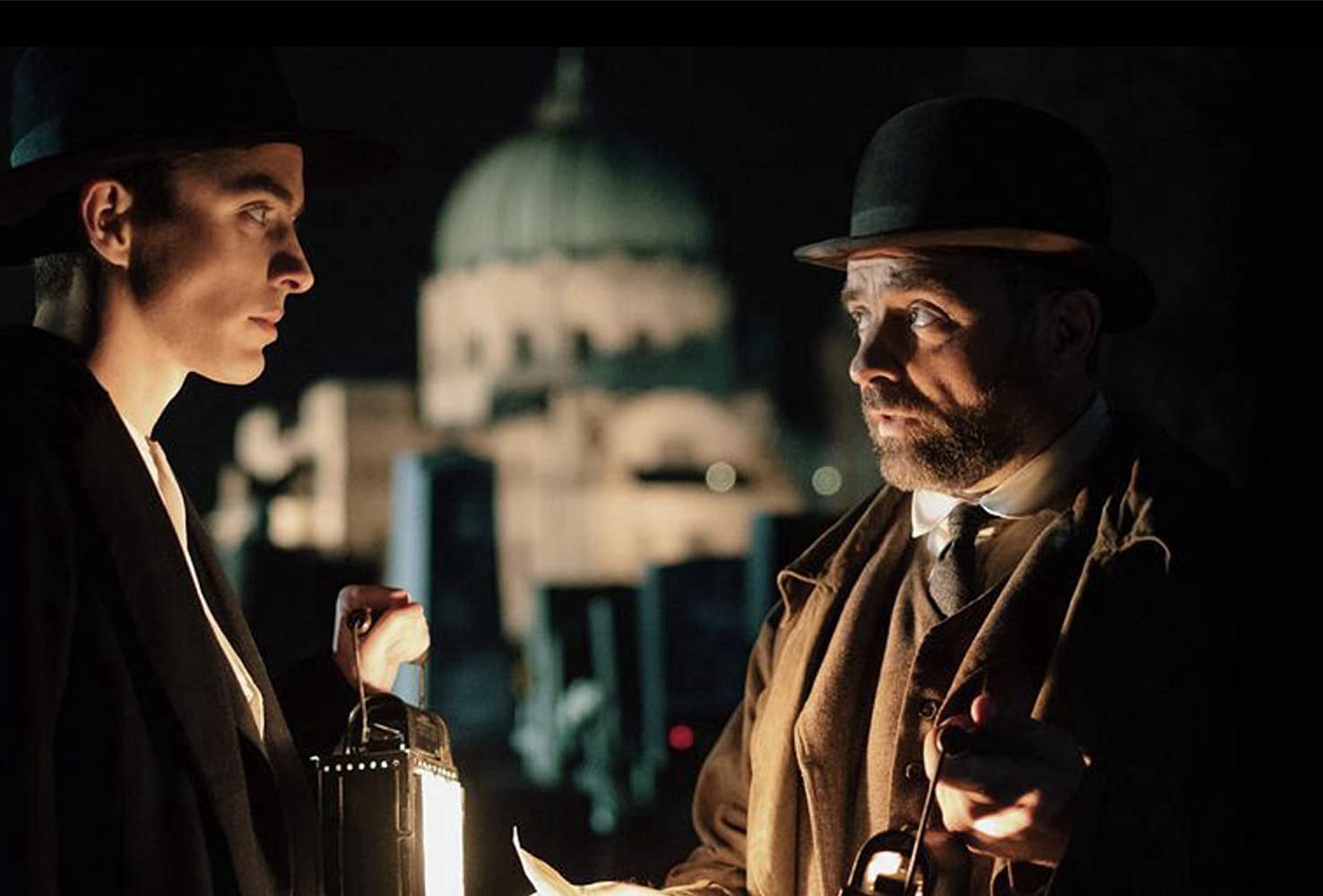 It's been a while since the 2019 premiere of Vienna Blood, but fans of the not-too-gruesome British-Austrian mystery will be pleased to know the second season is not far off.
What is Vienna Blood About?
Vienna Blood is a period mystery set in early-1900s Vienna. It's based on the Liebermann Papers books by Frank Tallis, which are set between 1902 and 1914 – when some of the world's most renowned philosophers and intellectuals were concentrated in the area, including Sigmund Freud.
At the heart of it all is Dr. Max Liebermann, a student of Freud himself. He finds himself teaming up Inspector Oskar Rheinhardt to solve a murder…and then another, and another. Max is a young man with superior powers of perception, a surprising understanding of human behaviour, and a grasp of the emerging field of forensics. Rheinhardt is…gruff.
Unlike some shows that are purely procedural, Vienna Blood devotes a great deal of time to the psychological motives of the murderers. At the same time, the show explores a continuing theme of antisemitism against Dr. Liebermann and his family.
Vienna Blood falls somewhere in the middle of the cosy/gritty spectrum. The murders and theme are occasionally dark, but the filming is bright and the on-screen violence/profanity level is mild compared to many of the darker modern mysteries.
If you haven't already seen it, you can watch the trailer for Vienna Blood below. All episodes are currently available via a PBS Masterpiece subscription HERE. In the UK, you can watch it on BBC iPlayer.
Who's in Vienna Blood?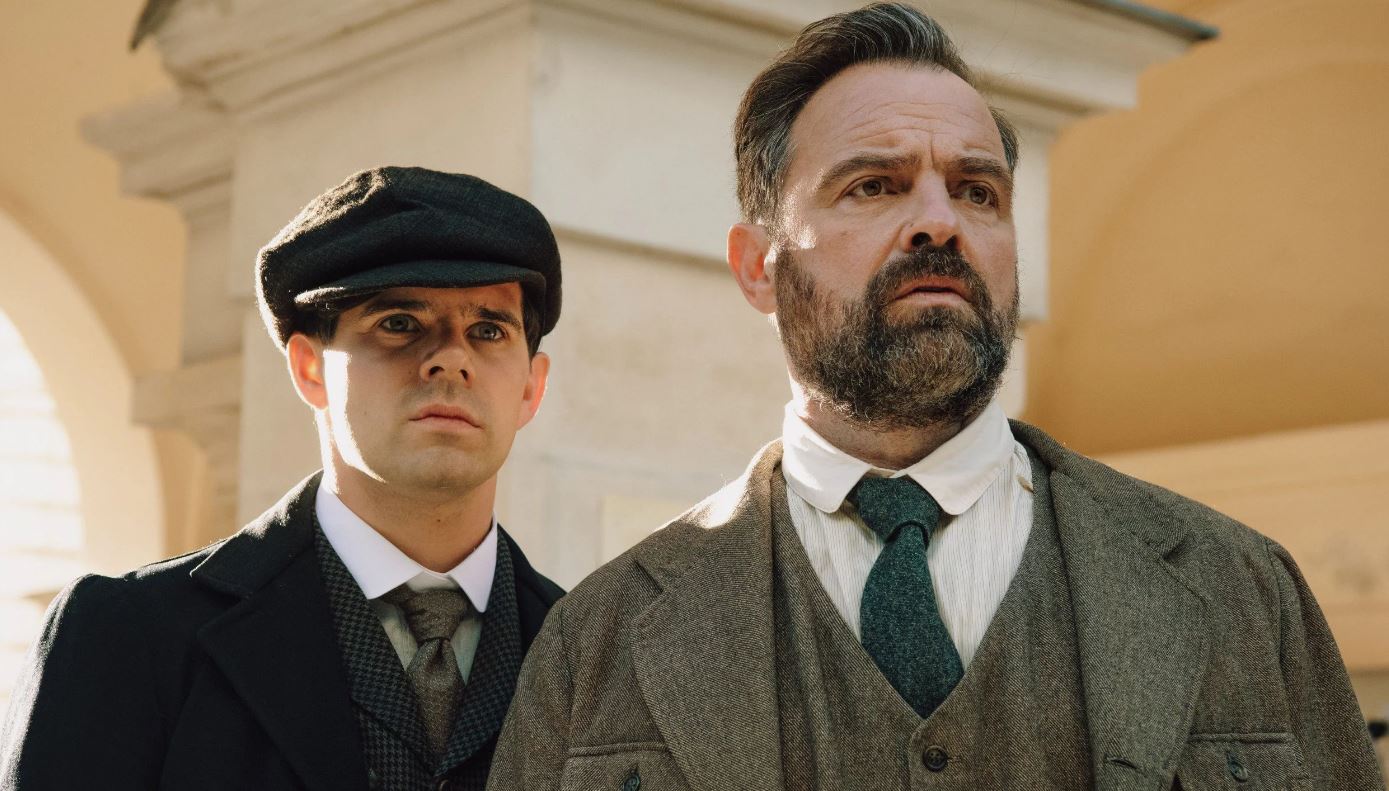 Vienna Blood stars Matthew Beard ("The Imitation Game", "And When Did You Last See Your Father?") as central character Max Liebermann, and Jürgen Maurer ("Vorstadtweiber", "Tatort") as Detective Inspector Oskar Rheinhardt. Both will be returning for season 2.
Additional cast members include Luise von Finckh as Clara, Amelia Bullmore as Rachel Liebermann, Jessica De Gouw as Amelia Lydgate, and Conleth Hill as Mendel Liebermann.
Endor Productions and Austria's MR Film will be producing another three feature-length episodes for season 2, with Sherlock writer Steve Thompson and Robert Dornhelm (The Venice Project) returning to write and direct.
What's Happening in Season 2 of Vienna Blood?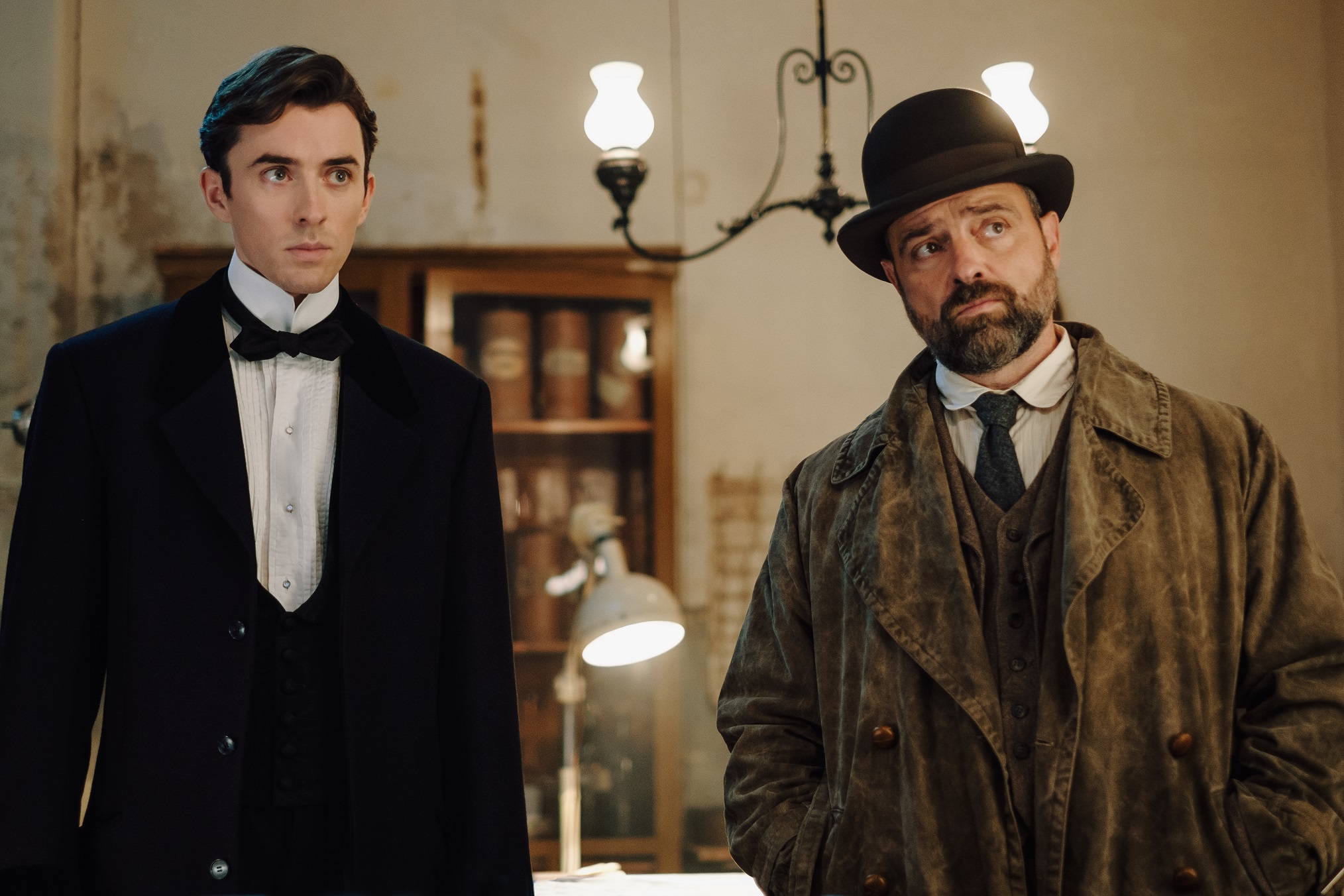 Season 2 of Vienna Blood is made up of three more feature-length episodes. They are:
The Melancholy Countess: When a troubled Hungarian countess drowns in her hotel suite, it seems like suicide – but Dr. Liebermann thinks there might be something more sinister going on. He had been seeing her professionally, and his reputation is at stake.
The Devil's Kiss: When an impoverished young girl finds a mutilated corpse in the slums of Vienna, detective Rheinhardt is told by the secret services that he needn't concern himself with it. When he starts getting anonymous messages about the murder, however, he's unable to resist the temptation to poke around.
Darkness Rising: When a monk is murdered in a nearby monastery, it seems to be the work of a religious Jew who was opposed to the monk's antisemitic beliefs. The mystery finds Max and Oskar deep in the world of prejudice, religion, and personal belief.
When Does Vienna Blood, Season 2 Premiere?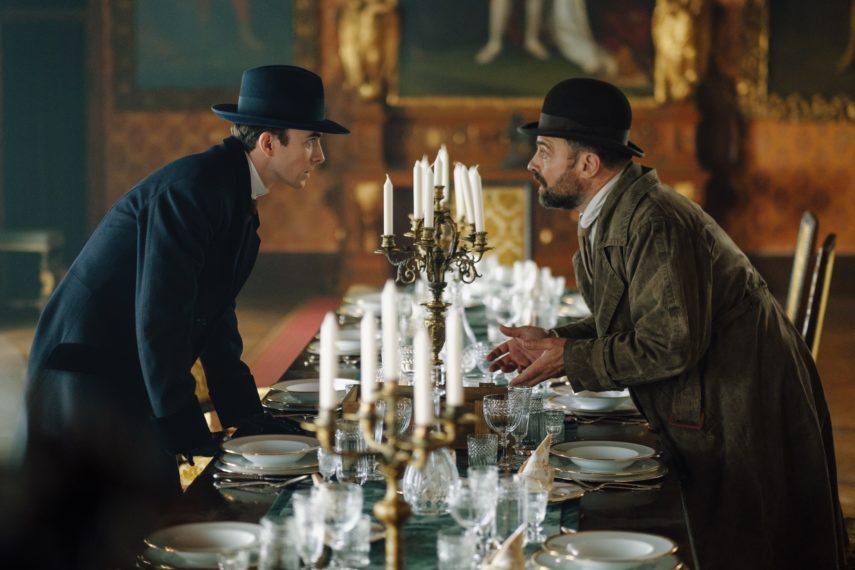 In the UK, episodes of season 2 premiered in December 2021, and all episodes are now available on BBC iPlayer.
In the US, the three feature-length episodes of Vienna Blood will be divided into six two-part mysteries that will air across six consecutive Sundays. The first episode will premiere on Sunday, January 9th in 2022 – and though we've yet to see official confirmation, we expect they'll probably arrive on Amazon's PBS Masterpiece channel within a day of that.
Where is Vienna Blood Filmed and Set?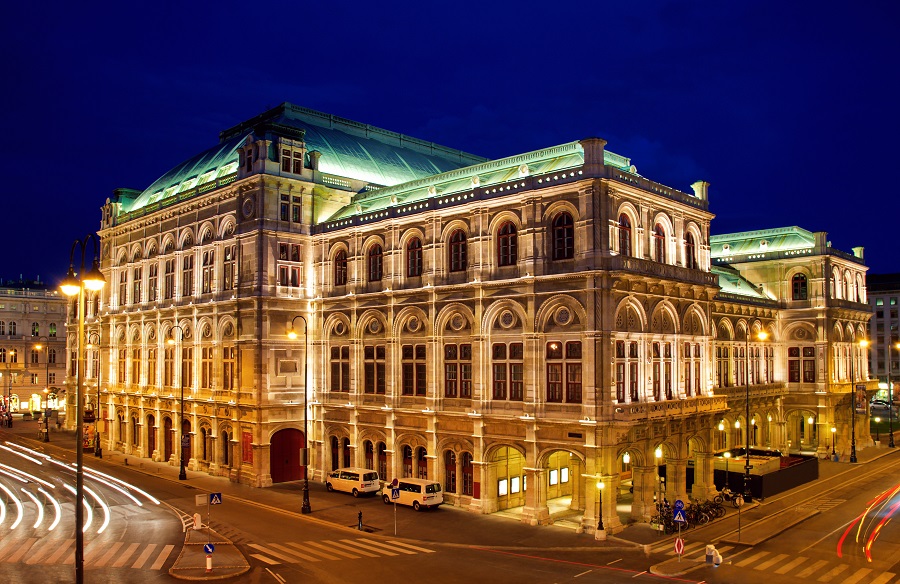 Vienna Blood was filmed on location in Vienna and other nearby parts of Austria – including scenes at the Vienna State Opera House (above), the Natural History Museum, the Riesenrad, Schloss Grafenegg, the Vienna University Archive, the Burggarten Park, and Cafe Sperl.
You can take a peek at the "normal" appearance of Cafe Sperl below:
Early 20th century Vienna isn't a popular setting for British period dramas, but it makes a good one. It was a relatively peaceful time in Vienna's history. The city was growing rapidly, and there was a distinct middle-class sector within the population.
WW1 hadn't yet happened, and even more importantly, WWII hadn't happened. Sadly, it would go on to decimate roughly 20% of the city and kill or drive out much of their Jewish population.
Artists like Gustav Klimt formed the Vienna Secession movement in 1897, and their exhibitions were well-known for their incredible artistic achievements. Creatively and intellectually, Vienna was a serious hotspot.
Read the Vienna Blood Books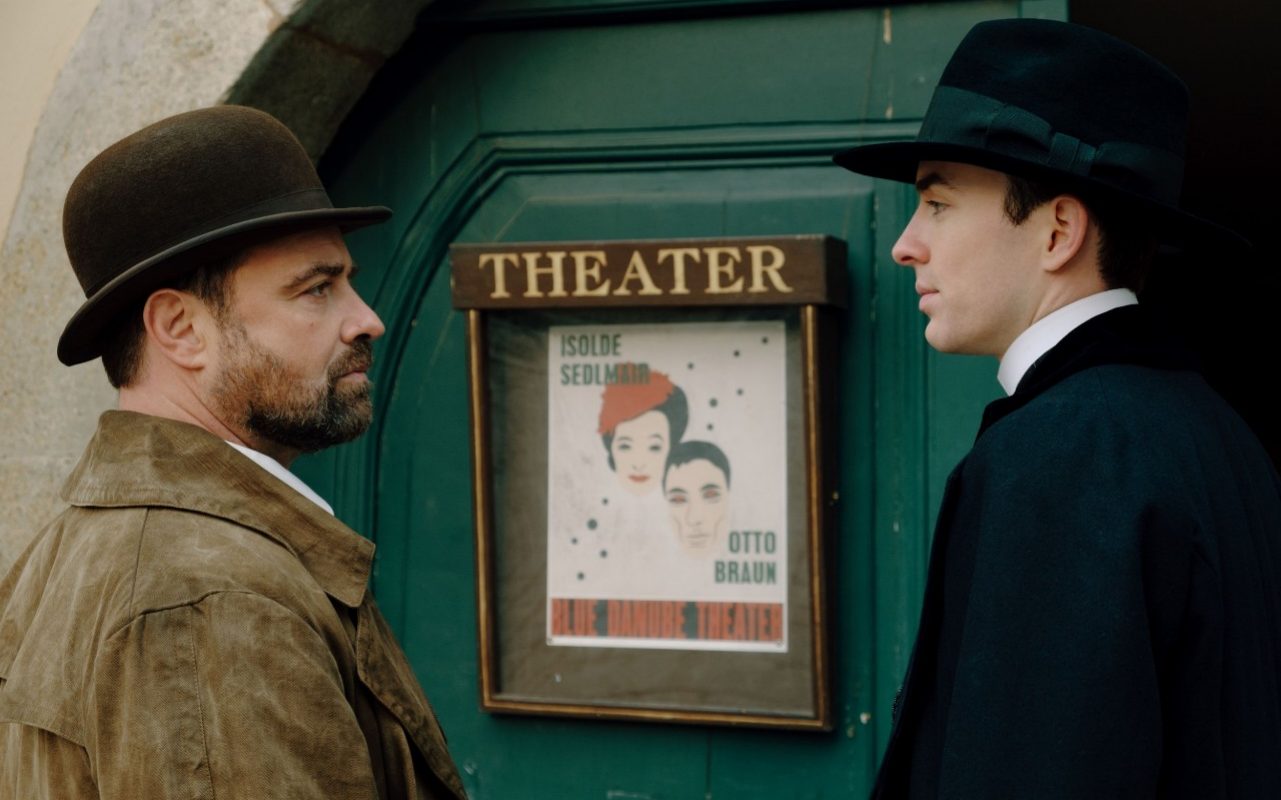 The first season of Vienna Blood was based on the first three books in Frank Tallis' Liebermann Papers novels. They are:
Will You be Watching Season 2 of Vienna Blood?
Personally, I'm excited to see how the characters evolve with another three feature-length episodes. The first season may not have achieved immediate greatness like some shows, but there was a solid foundation and plenty of room to grow.
Will you be tuning in for season 2 of Vienna Blood? Don't hesitate to share your thoughts in the comments!