42 British Mysteries You Can Stream on Amazon Prime Video (US)
In some cases, we earn commissions from affiliate links in our posts.
Last Updated on June 6, 2022 by Stefanie Hutson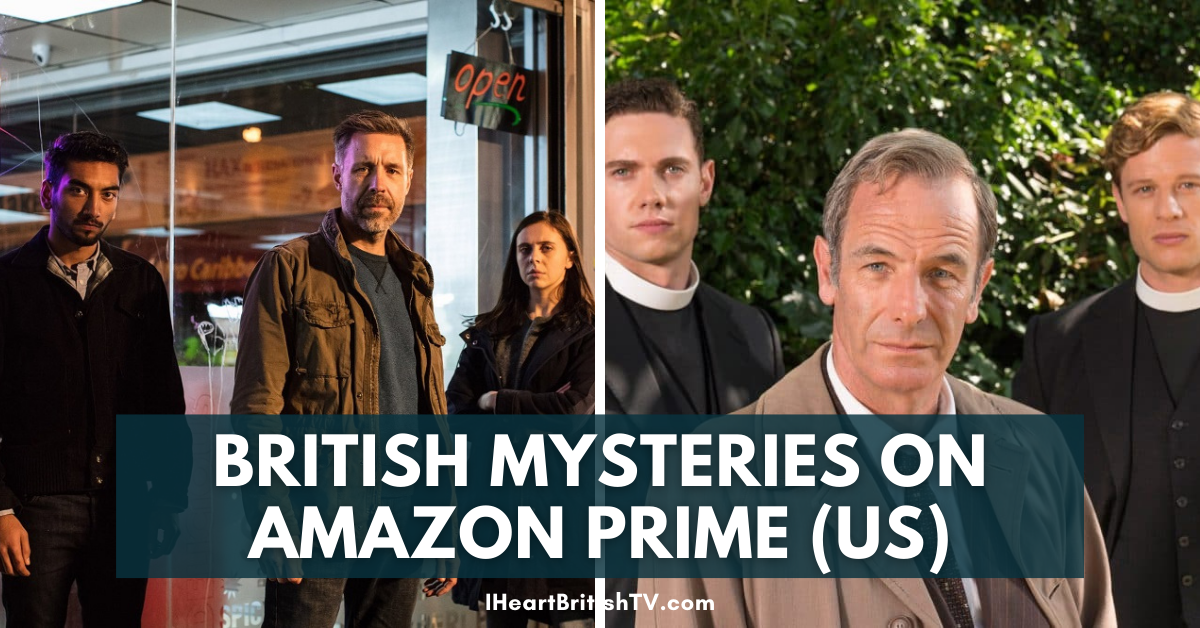 Many of us use Acorn TV and BritBox to watch British shows, but too many people overlook the great British programming available to stream on Amazon when you have a Prime Membership. Along with many great American TV shows and movies, there are loads of high-quality, recent British shows (and a good number of slightly older titles, too).
A few of notes on this list:
Amazon doesn't always give you EVERY season of a show. For newer shows, the most recent series or two may be in exclusive contracts with other services.
We threw in a few that aren't strictly mysteries. Some are "mysterious" or they involve crime and punishment, but we figured it's better to add too many than leave out some shows people might enjoy.
Lately, Amazon has been shifting a HUGE number of their Prime Video titles over to their free-with-ads Freevee service. If you're set on watching something without adverts, we recommend watching sooner rather than later – you never know what else will be moving. Often, they give the option to buy a series if you really love it – and as much as we hate to buy streaming content, it's nice knowing it will always be there waiting (and free of disruptive adverts).
If you haven't already signed up for Amazon Prime in the past, you can sign up for it here (and you may be eligible for a 30-day trial).
Not sure how to watch these British mysteries? It's simple. You can watch on your tablet or computer if you have one, but you can also use a device like a Fire Stick or Roku. With the Roku, just install the Amazon channel and you'll be able to access the Prime shows.
Please note: availability of any of the shows below can change at any time. Amazon frequently rotates the titles that are available with a Prime membership.
***Special note for our American readers: If you want a guide to more British TV shows on Amazon Prime Video, Acorn TV, BritBox, and other streaming services, check out our British TV Streaming Guide: US Edition. It's a handy printed guide to more than 2300 British TV shows across 24 different US streaming services – including an index in the back for looking up the appropriate streaming services by show name.
British Mysteries on Prime Video at Amazon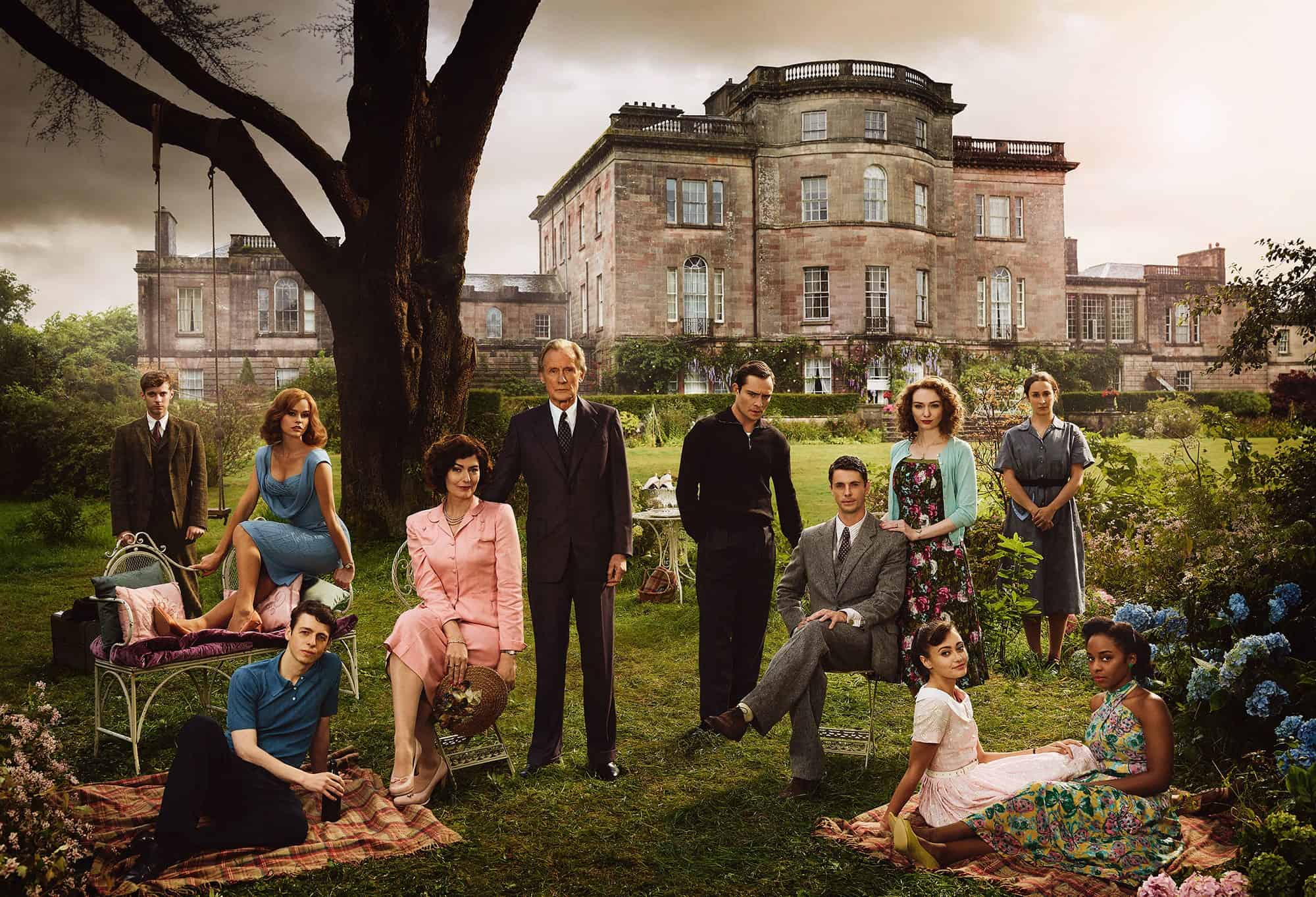 Agatha Christie's Ordeal by Innocence – 2018 – When a wealthy woman is murdered, her adopted son is arrested in spite of his claims of innocence. Later, his guilt is thrown into doubt and the family scrambles to figure out who killed her.
Agatha Christie's The ABC Murders – 2019 – John Malkovich stars as an older, greyer Poirot in this miniseries about a series of threatening letters from a sender who signs off as "A.B.C." As he tries to solve the case, he reaches out for help from old friends, only to find they've all moved on.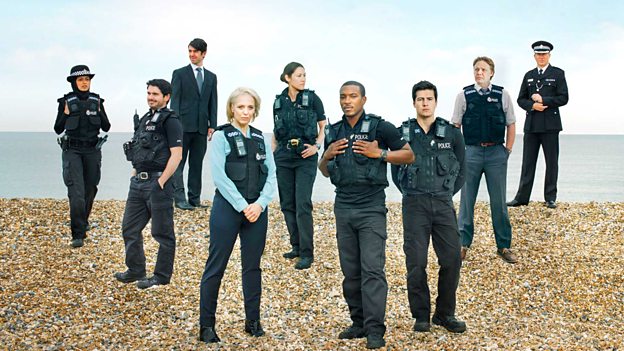 Cuffs – In quirky coastal Brighton, police officers are over-stretched and under-resourced, but they do the best they can with what they've got. Sadly, this series was never renewed for a second season.
Dead Lucky – Australian – 2018 – When a dangerous armed robber resurfaces in Sydney, two very different detectives are forced to work together to catch him.
A Difficult Woman – Australia – 1998 – A woman with a brilliant career and promising relationship sees everything derailed when a close friend is murdered. As she gets more information, it leads her well out of her comfort zone as she pursues the killer.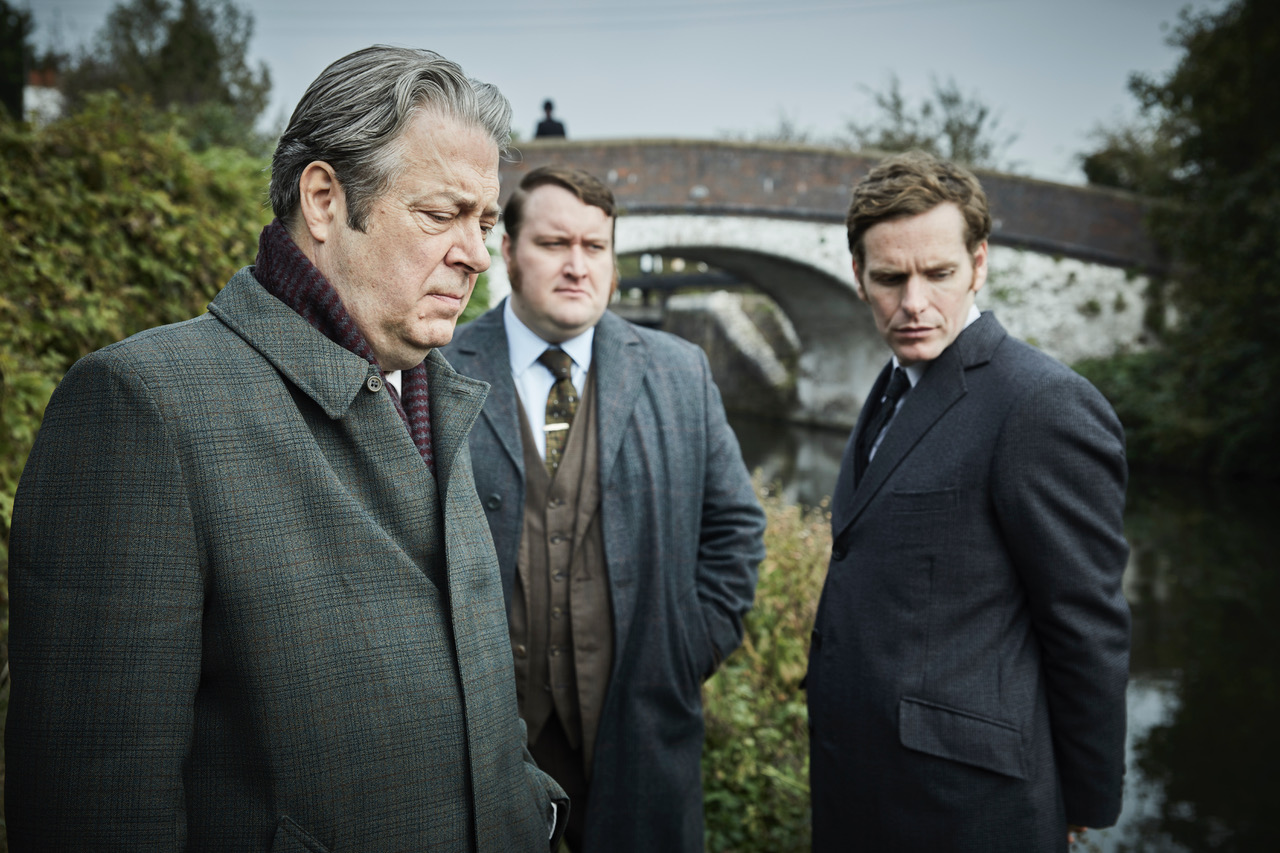 Endeavour – 2012 to present – In this prequel to Inspector Morse, a young Endeavour works with Sergeant Thursday to develop his investigative skills. Shaun Evans stars as Morse during this 1960s period mystery.
The Fall – 2013 to 2016 – Gillian Anderson (The X-Files) and Jamie Dornan (50 Shades of Grey) star in this series about a senior investigator who goes head-to-head with a serial killer who's attacking young professional women in Belfast.
Gracepoint – David Tennant stars in this American remake of Broadchurch. Though many have said it doesn't measure up to the British original, it's still fun to check out at least an episode or two to play "spot the differences".
Grantchester – 2014 to present – In the village of Grantchester, a clever vicar assists a local police detective with his investigations. James Norton (Happy Valley) stars as vicar Sidney Chambers, and Robson Green (Wire in the Blood) plays DI Geordie Keating. Later in the series, Tom Brittany takes over for him in the role of Reverend Will Davenport, a former inner-city chaplain.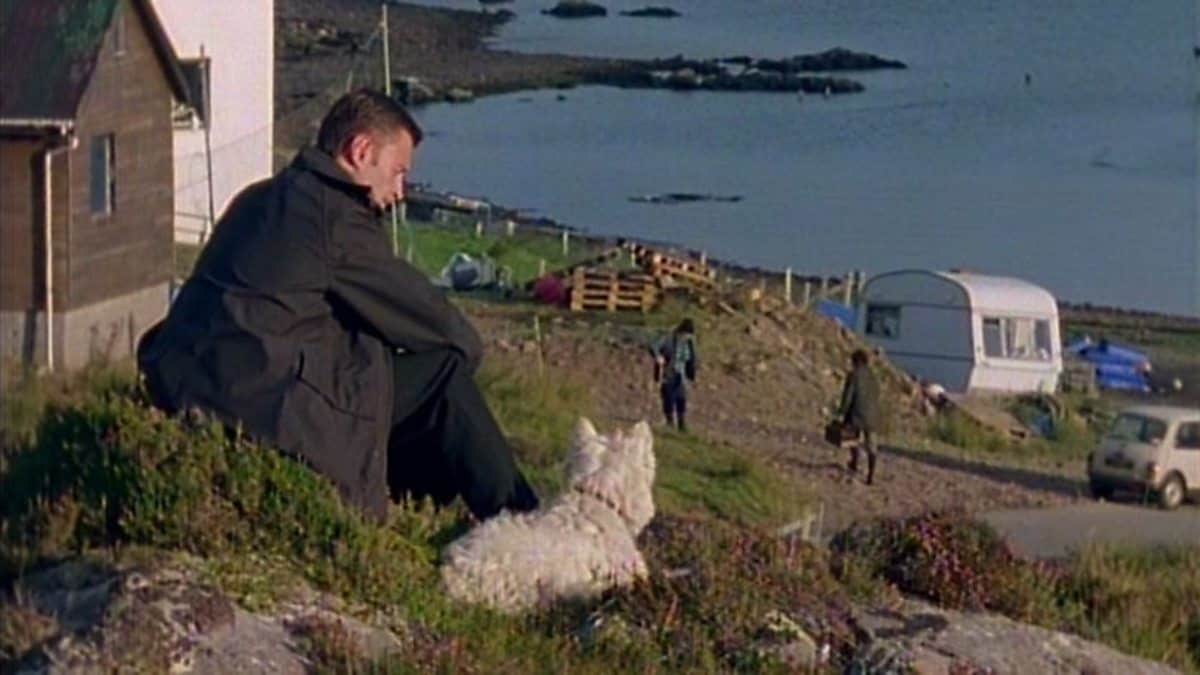 Hamish Macbeth – 1995 to 1997 – Hamish Macbeth (Robert Carlyle, The Full Monty) is a talented but unambitious Highlands constable who doesn't always follow the rules. The series was filmed in the lovely Highland village of Plockton on the shores of Loch Carron, and it's a great watch for those who enjoy good scenery. Fair warning: It's very different from the M.C. Beaton novels.
Holby Blue – 2007 to 2008 – This Holby City and Casualty spin-off follows the police who work with the doctors and paramedics of the other two shows.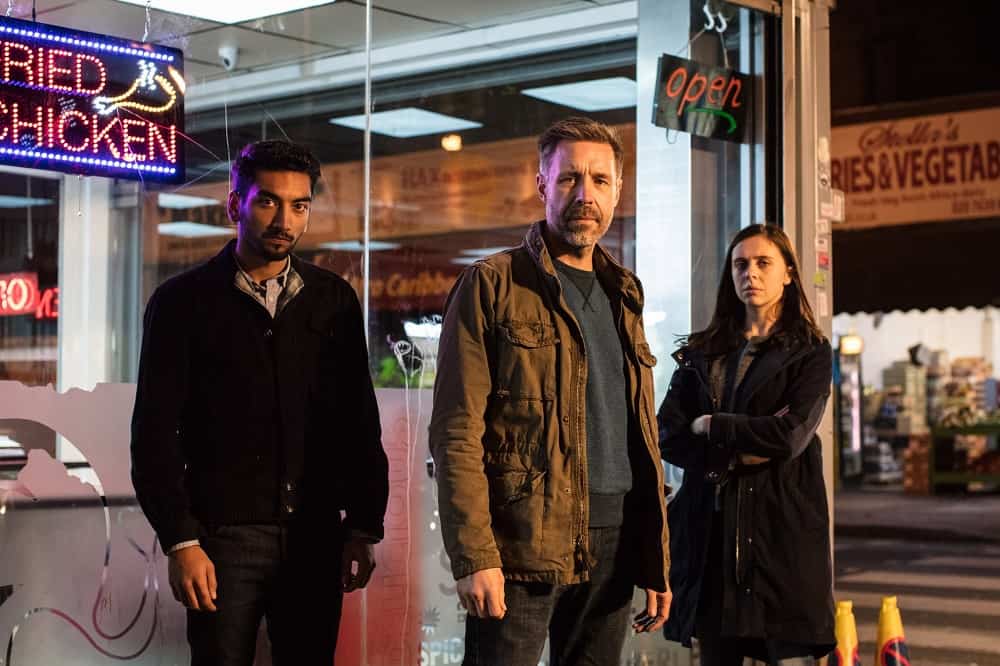 Informer – 2018 – Paddy Considine (Peaky Blinders) stars in this drama about a counterterrorism officer who convinces a young British Pakistani man to become an informant.
Injustice – 2011 – A defense barrister has to deal with the consequences of defending an indefensible crime. Foyle's War and Midsomer Murders screenwriter Anthony Horowitz created the series, and it features an all-star cast with actors like James Purefoy (Rome), Dervla Kirwan (Ballykissangel), Charlie Creed-Miles (The Fifth Element), and Nathaniel Parker (The Inspector Lynley Mysteries).
Inside Men – 2012 – This miniseries tells the story of three employees who plan and execute a major heist.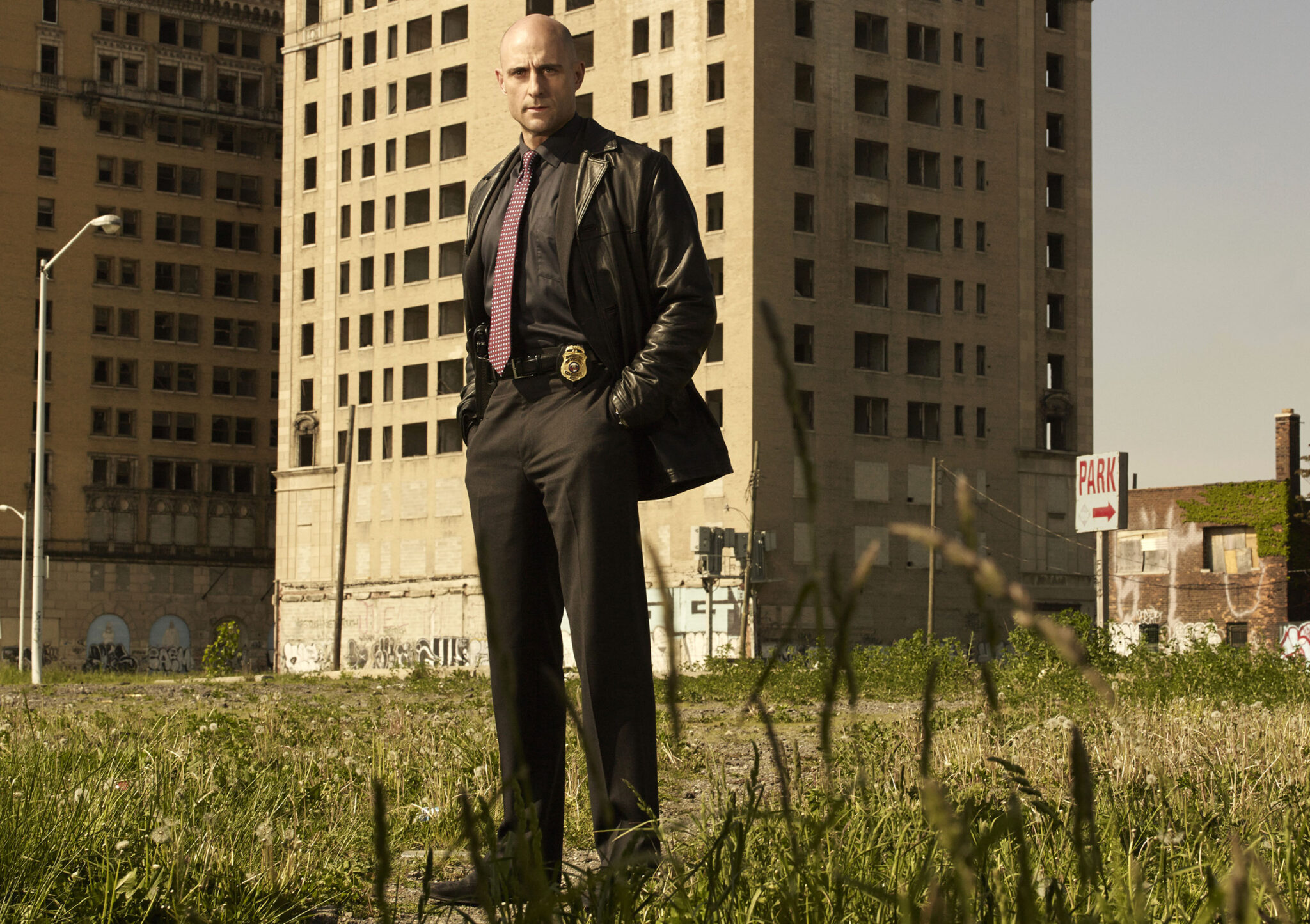 Low Winter Sun – United States – 2013 – Mark Strong stars as DS Frank Agnew, a police officer who kills a fellow officer and believes he's committed the perfect murder. Though it originally aired as a two-part British miniseries, this is the 10-part American version (for which Mark Strong returned).
Mayday – 2013 – When the May Queen disappears just before May Day celebrations, a small town is thrown into chaos.
M.I. High – 2007 to 2014 – Hidden away in an ordinary school, four kids work for for the British government.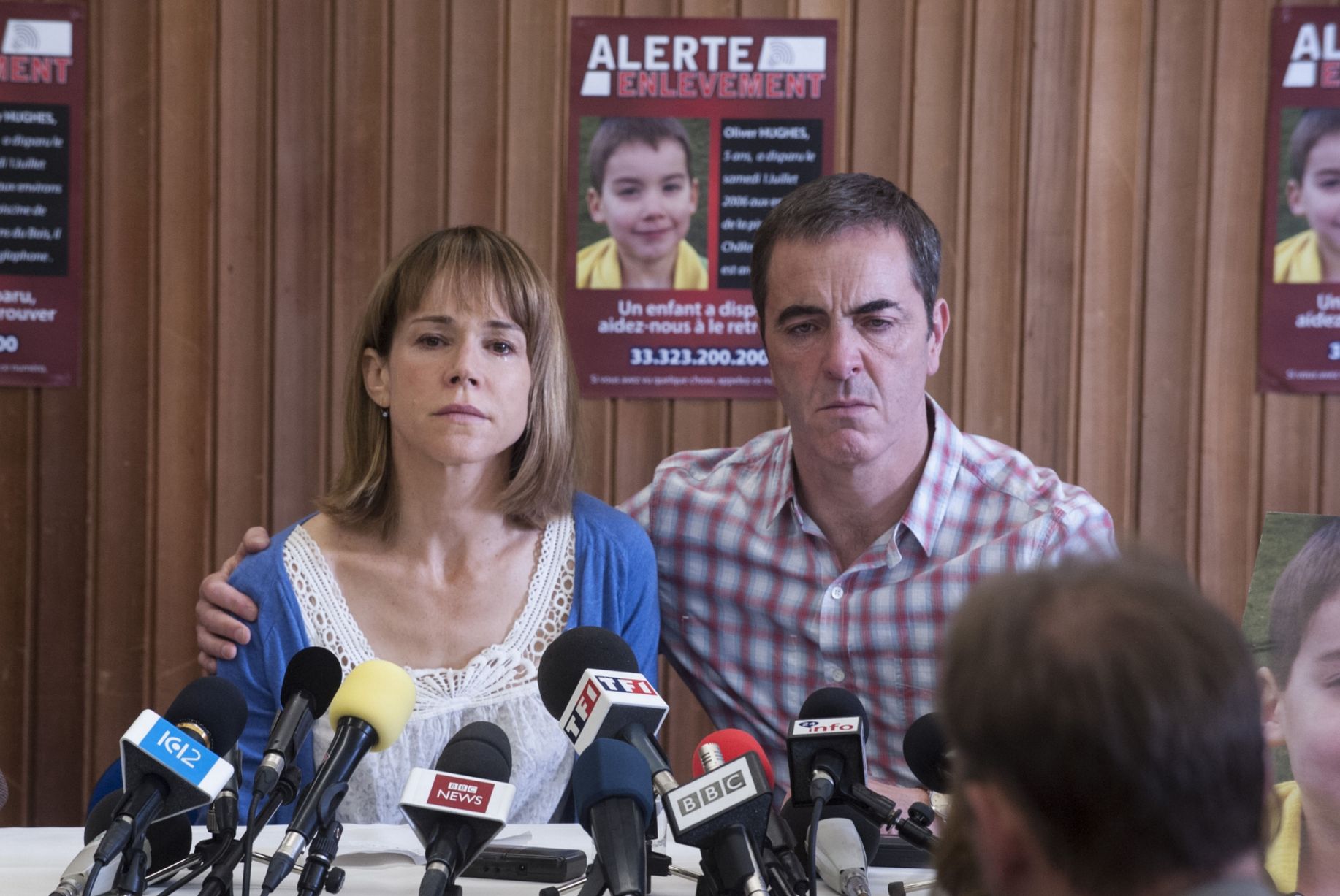 The Missing – 2014 to 2017 – James Nesbitt (Cold Feet) stars in this drama about the disappearance of a 5-year-old and the manhunt that follows.
Murder Call – Australia – 1997 to 2000 – This puzzle-based mystery series follows a couple of homicide detectives in Sydney.
Murphy's Law – 2003 to 2007 – James Nesbitt stars as DS Tommy Murphy, a maverick cop with a dark personal history. When given a final chance to prove his suitability for duty, he takes on a dangerous undercover assignment.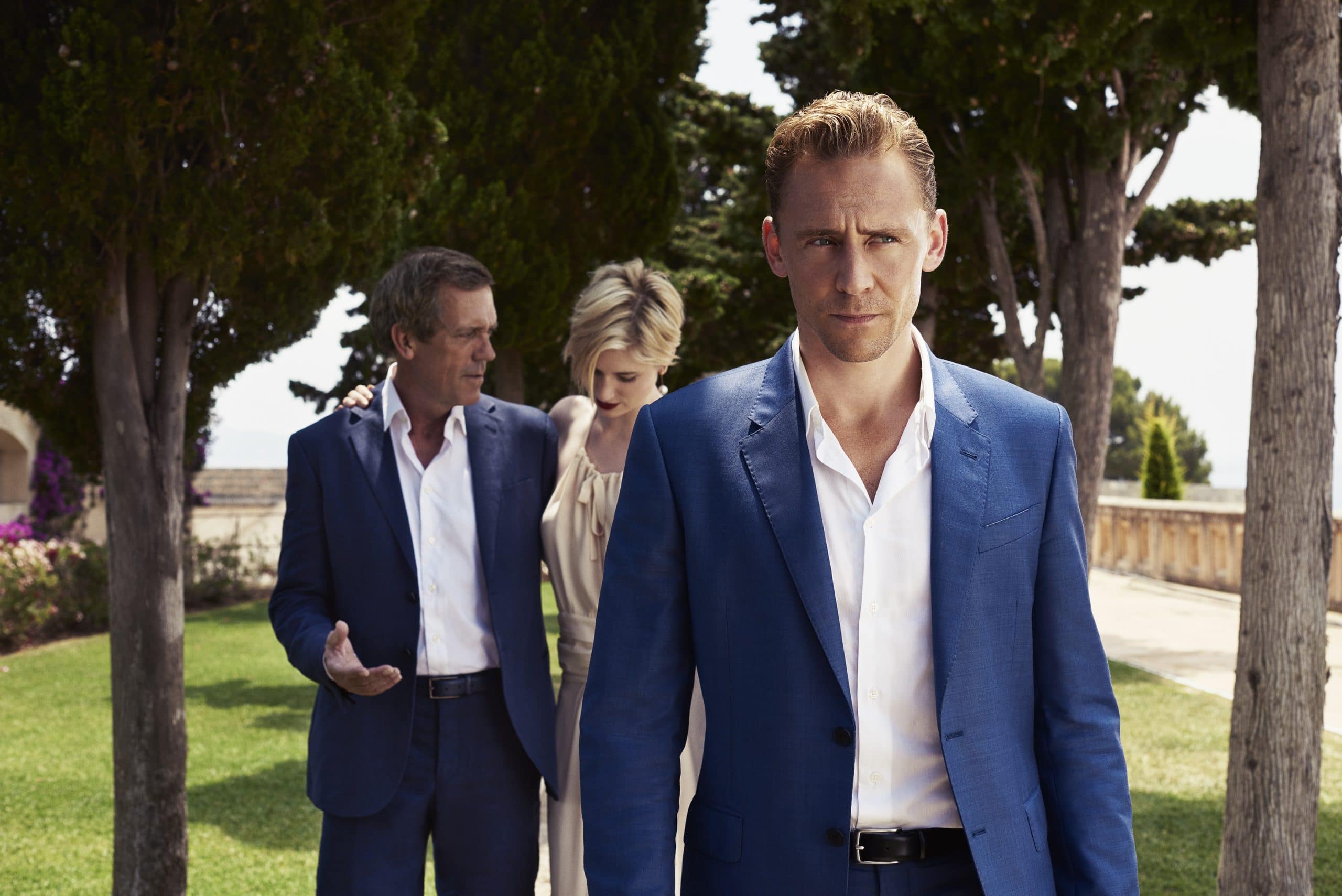 The Night Manager – 2016 – Based on John le Carre's novel focuses on an ex-British soldier recruited to join MI-6 and infiltrate a group of arms dealers.
Picnic at Hanging Rock – Australia – 2018 – In the year 1900, three schoolgirls and their governess disappeared. From there, the mystery deepens.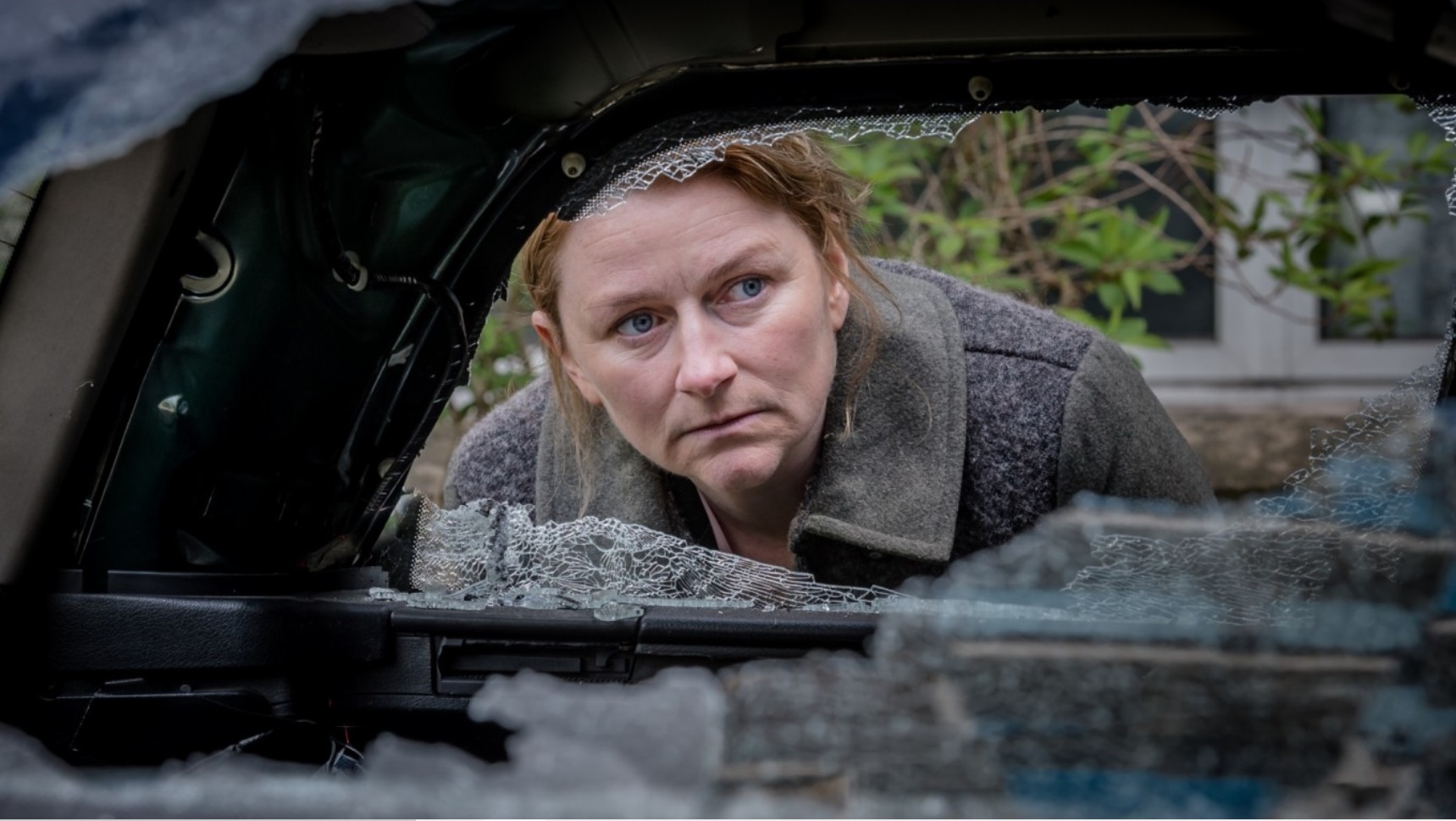 Prey – 2014 to 2015 – Manchester detective Marcus Farrow (played by John Simm) is on the run, accused of a crime and desperate to prove his innocence. All the while, his former friends and colleagues do their best to hunt him down. This series reunites Philip Glenister and John Simm, who also appeared together in Life on Mars.
Reacher – United States – 2021 to present – Based on the Jack Reacher novels by British author Lee Child, this series follows the activities of an ex-military policeman as he travels around the US. The series has been renewed for a second season.
River – 2015 – Stellan Skarsgård, Nicola Walker, and Lesley Manville star in this series about a brilliant police officer haunted by guilt.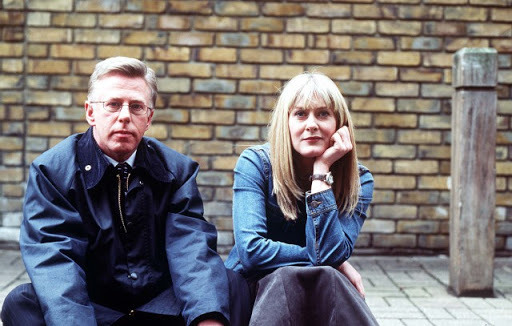 Rose & Maloney – 2002 to 2005 – Sarah Lancashire and Phil Davis star in this series about two investigators at the fictional Criminal Justice Review Agency. Together, they take on claims of miscarriage of justice, deciding whether old cases should be re-opened.
Sherlock Holmes and the Leading Lady – 1991 – Sherlock Holmes pauses his retirement to help track down a stolen prototype for a bomb detonator. This production features Christopher Lee and Morgan Fairchild.
Sherlock Holmes in Colour! – 1946 – Basil Rathbone stars as Sherlock Holmes in this restored colour production.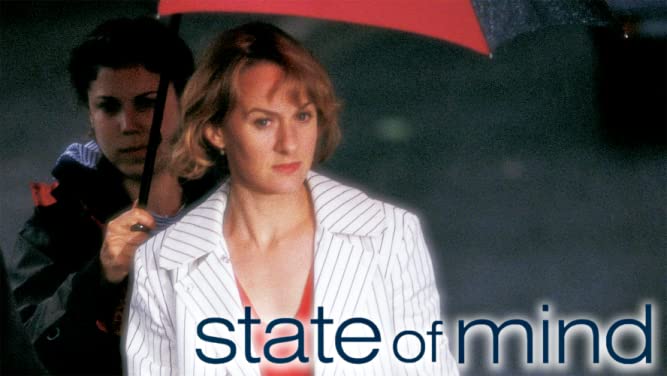 State of Mind – 2003 – After discovering her husband has been unfaithful, Grace takes her son Adam and moves back home with her mother, a busy GP. Niamh Cusack, Rowena Cooper, and Andrew Lincoln star.
Tin Star – 2017 to 2019 – A former British detective moves to the Canadian Rockies and fights crime near a massive new oil refinery.
The Tunnel – 2016 to 2018 – This British-French show focuses on two teams of detectives who work together on cross-channel investigations.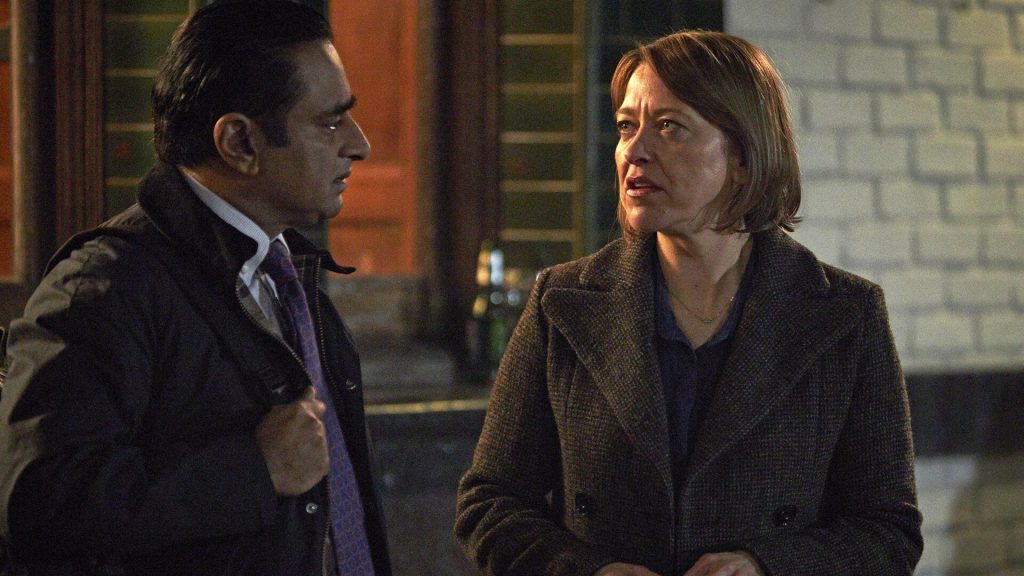 Unforgotten – 2015 to present – Cassie and Sunny use modern technology to get to the bottom of very cold cases. This recent crime drama is based in London and stars Nicola Walker and Sanjeev Bhaskar as Cassie and Sunny.
Whitechapel – 2009 to 2013 – An inspector, a detective sergeant, and a historical homicide expert look at crimes that may have connections to the Whitechapel district – including a possible Jack the Ripper copycat.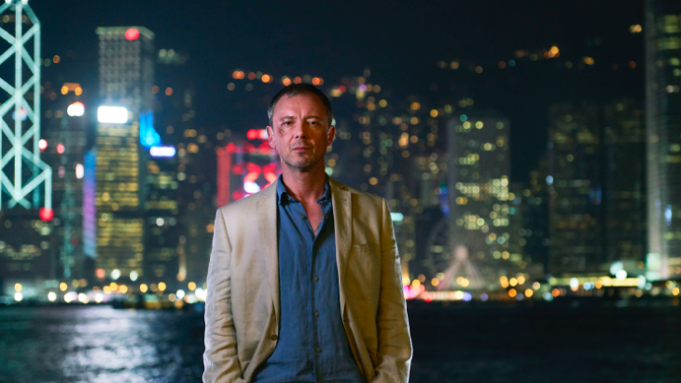 White Dragon – 2019 – John Simm stars in this tense mystery about a man who starts to notice highly suspicious things after his wife is killed in a car accident in Hong Kong.
The Widow – 2019 – Kate Beckinsale stars in this drama about a woman who believes herself to be a widow, only to find that her husband did not actually die in a plane crash. While watching a news story on unrest in the Congo, she sees a man who looks like her husband and sets off to figure out what happened.
WPC 56 – 2013 to 2015 – This period crime drama follows Gina Dawson, the first woman police constable in her West Midlands hometown. The first two seasons focus on Gina's struggles to gain acceptance in a male-dominated work environment, while the third season follows her successor at the station.
Young Lions – Australia – 2002 – This Australian police drama follows the personal and professional lives of a group of young detective senior constables.
True Crime & Police-Related Docu-Series on Amazon Prime Video
There aren't as many of these on Amazon as there used to be, but you may still find some of interest below.
Murdertown – 2018 to 2019 – This series tells the stories of shocking and true murders around the UK. The stories are grisly, but they show a fair bit of scenery around the cities and towns in question, so many will enjoy it on that alone.
The Force: Manchester – 2015 – This reality series gives us a look inside the work being done by the Greater Manchester Police.
Perfect Weapon – 2008 – Archaeologist and weapons expert Stuart Prior teams up with ex-Royal Marine Monty Halls to take a look at some of the tools men have used to kill one another throughout history.
Not Enough British Mysteries on Prime Video?
If our list doesn't have enough British mysteries for your liking, no worries. Check out some of our other lists:
And of course, there's always our quarterly British TV Streaming Guide for those who want an old-fashioned paper guide that lists and describes all the options by service.
Save it to Pinterest!