Sundance Now Premieres: What's New on Sundance Now in February 2020?
In some cases, we earn commissions from affiliate links in our posts.
Last Updated on January 26, 2020 by Stefanie Hutson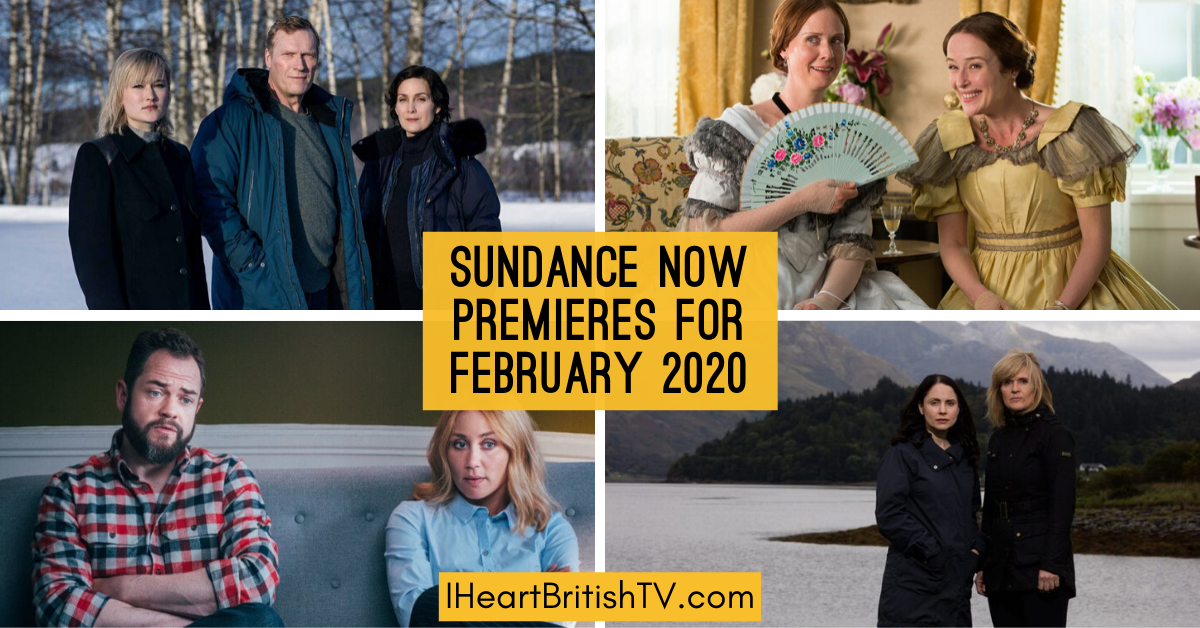 Sundance Now has become an increasingly good source for quality British and other international television content. While you may not find the amount of British programming sufficient to justify a constant subscription, it's a great one to binge for a month every now and then.
Not sure whether Sundance Now is a good value for you as a British TV fan? Check out our post on British TV Shows on Sundance Now. After the British shows, we also talk about some of the AU/EU shows available on the service.
Now that we're approaching the end of January, they've announced their February premieres. We've changed titles to GREEN for shows we think are most likely to appeal to British TV fans (since not everything is British or Australian/Canadian/European).
Sundance Now February 2020 Premieres: New Shows & Movies
Monday, February 3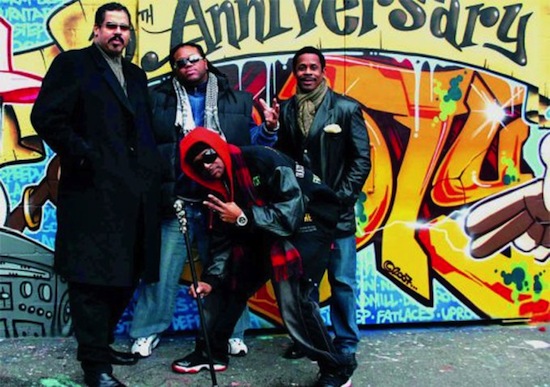 I Want My Name Back
This documentary tells the true story of what happened to the original members of The Sugarhill Gang. From hip-hop stardom to obscurity and poverty, theirs was a tragic rise and fall.
Dark Girls
This documentary takes a look at challenges faced by dark-skinned women around the world.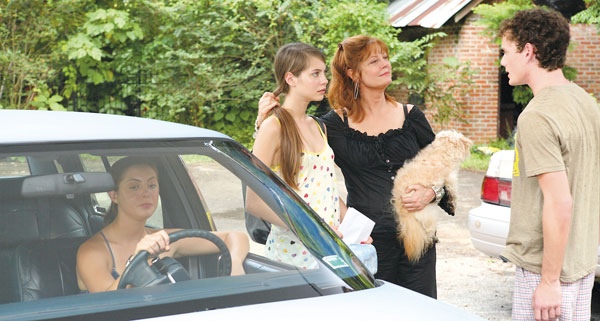 Middle of Nowhere
Co-workers at a small-town waterpark bond over an illicit plan to make big money. Susan Sarandon appears alongside stars Anton Yelchin and Eva Amurri. You can view the trailer below:
Tuesday, February 4
The Preppy Murder
This docuseries wraps up with a fifth and final episode on the 4th. It tells the story of the 1986 murder of Jennifer Levin in New York City's Central Park.
Wednesday, February 5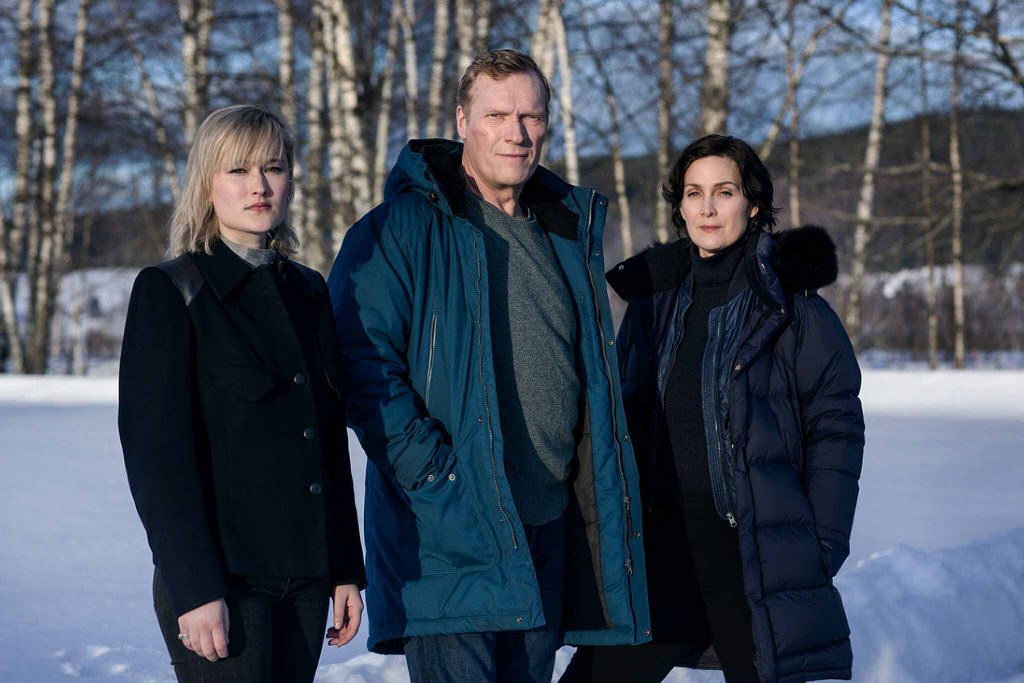 Wisting
Wisting continues with episode 8 on the 5th, followed by episodes 9 and 10 on the 12th and 19th of February. It tells the story of a Norwegian investigator who finds evidence that an American serial killer might be hiding out in Norway. You can check out the trailer below:
Thursday, February 6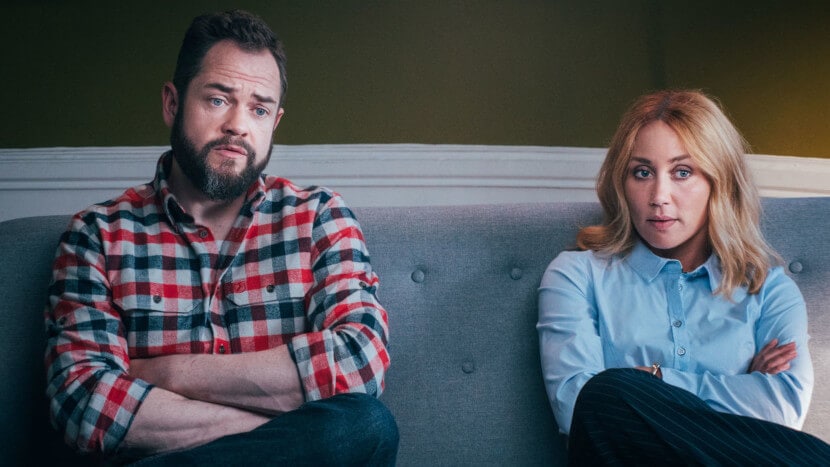 Couple Trouble
Anders (Esben Dalgaard Andersen, Below the Surface) and Lise (Ditte Ylva Olsen, Dicte: Crime Reporter) are a married couple in their 30s, and while they love each other and their shared daugher, the cumulative hardships and stresses of married life have begun to wear on them. Not ready to give up on each other yet, Anders and Lise start seeing a counselor and are forced to laugh and cry their way through the history of their relationship.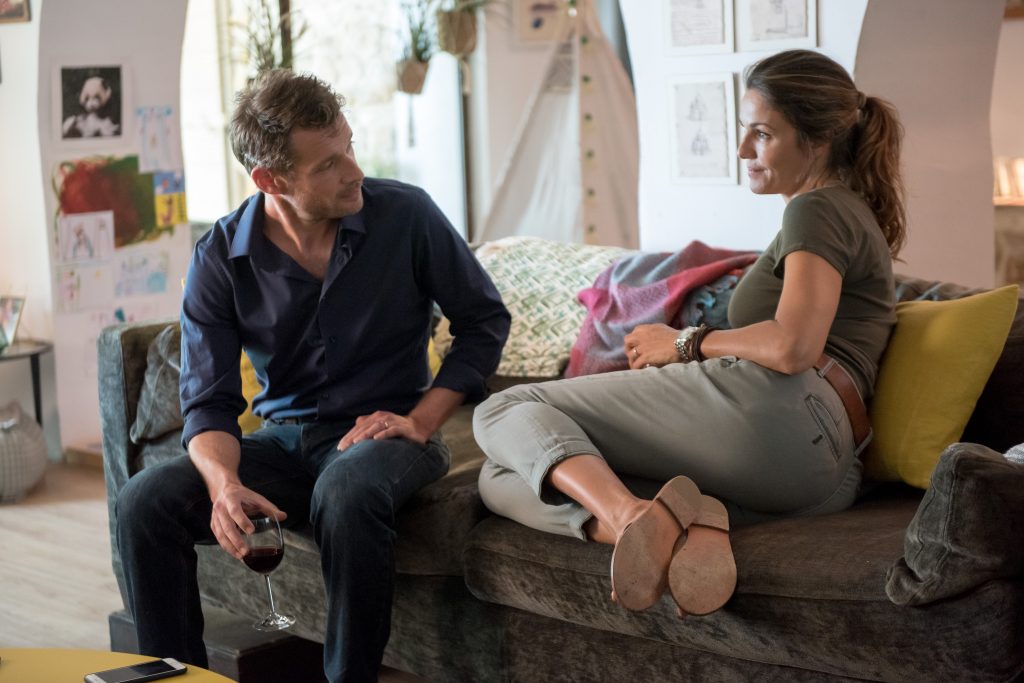 The Red Shadows
This French crime drama continues with weekly episodes 3-6 (the finale) in February on Sundance Now. The series tells the story of a family ripped apart by the abduction of a daughter and murder of the mother. 25 years later, abducted daughter Clara's sister Aurore believes she may have found her long lost sister.
Monday, February 10
Le Weekend
In this 2013 film, a long-married British couple attempts to rekindle their romance by returning to Paris for the first time since their honeymoon. Stars Academy Award-winner Jim Broadbent alongside Lindsay Duncan. Jeff Goldblum stars as a boorish American academic friend who lives in Paris. You can check out the trailer below:
Tuesday, February 11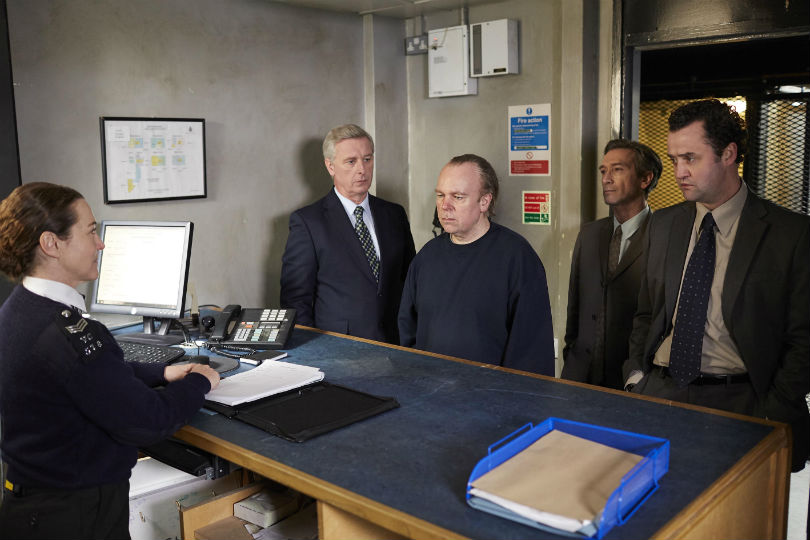 The Interrogation
This movie follows three days of police questioning of farmer Tony Martin. After the shooting of a 16-year-old who broke into his farmhouse, it sparked debate about whether it was an act of murder or self-defence. Steve Pemberton (Inside No. 9) stars.
Thursday, February 13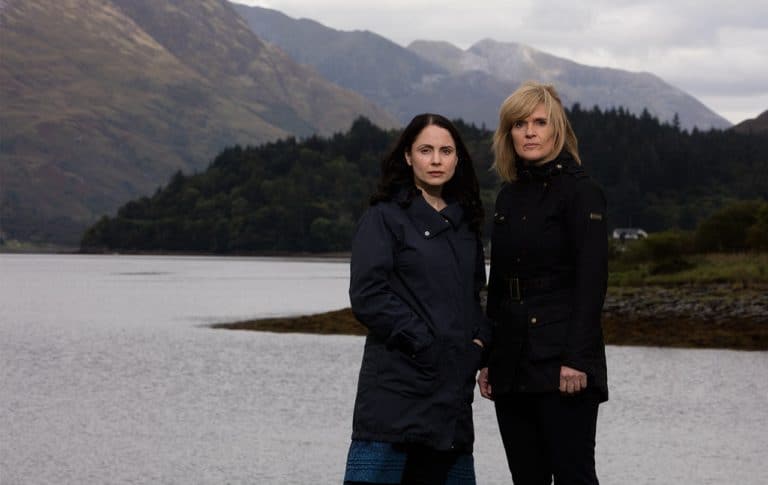 Loch Ness
Acorn TV fans will likely recognise this one, as it's been available over at Acorn for quite some time now. The 2017 miniseries takes place in a small community along the banks of Loch Ness. There's a serial killer on the loose, and everyone is desperate to solve the case before the killer strikes again. Laura Fraser (Neverwhere) and Siobhan Finneran (Downton Abbey) star. If you have Acorn TV, you can watch it HERE now.
Monday, February 17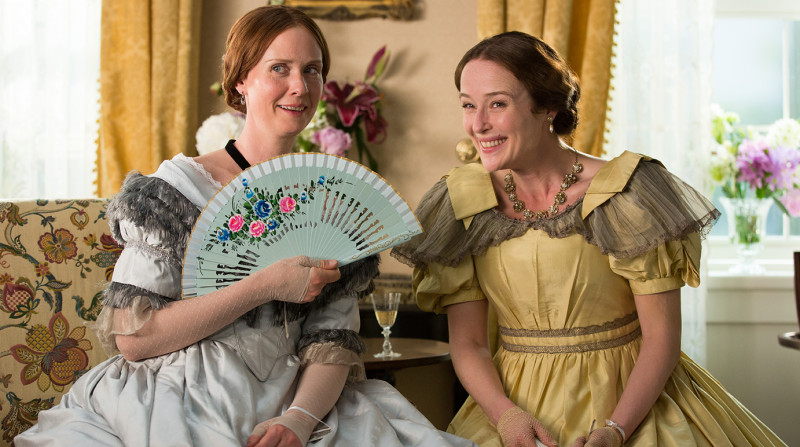 A Quiet Passion
Cynthia Nixon (Sex and the City) stars as Emily Dickinson in this 2016 biopic, directed by British director Terence Davies. You can watch the trailer below:
Diana
Naomi Watts stars as Princess Diana during the final years of her life, as she divorces Prince Charles and begins a romance with Pakistani heart surgeon Hasnat Khan. You can view the trailer for this 2013 film below:
Tuesday, February 18
Sylvia: Tracing Blood
This documentary looks at Sylvia Raphael, a South African woman who worked as a top Mossad agent, infiltrating the ranks of Israel's enemies. You can view the trailer below:
Tuesday, February 18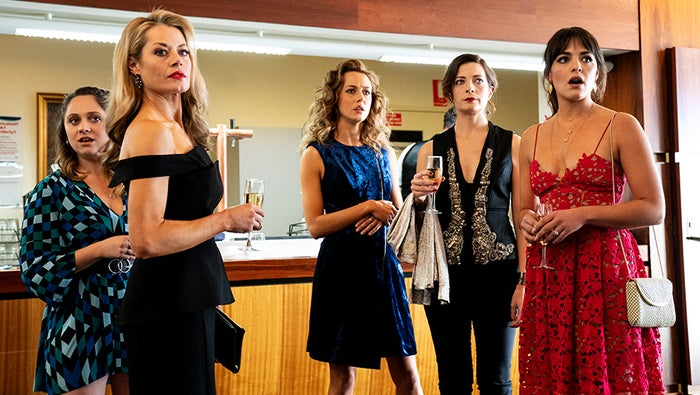 Playing for Keeps
Episode 1 of this murder mystery premieres on February 18th, with episode 2 shortly behind it on the 27th. Set on the sidelines of Australian professional football, it focuses on the group that really has the power – the wives. Check out the trailer below:
Monday, February 24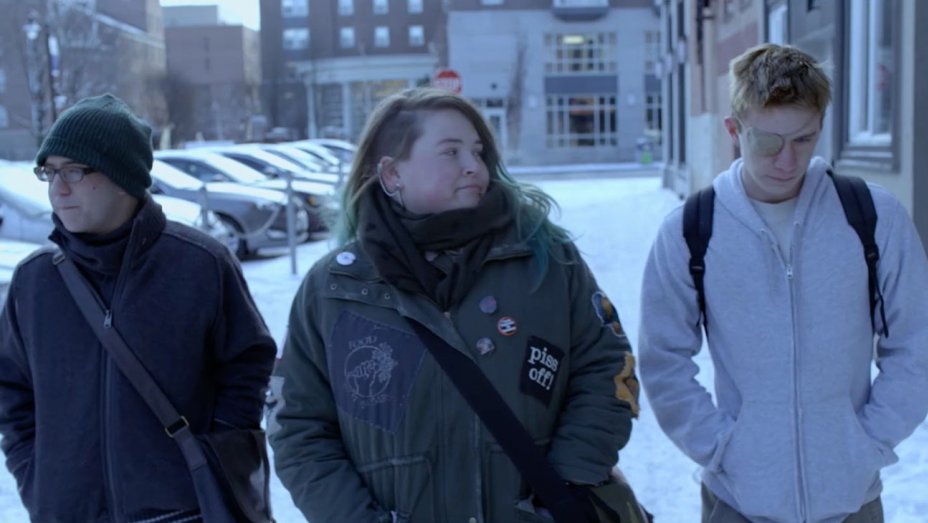 Some Freaks
High schooler Matt falls in love with plus-sized Jill, but when she goes to college and loses 50 pounds, he has to come to terms with her new look. If you don't want to wait for this one, you can watch it free on Tubi now.
Which New Shows Will You Be Watching on Sundance Now in February 2020?
Which of the February Sundance Now premieres are you looking forward to? Here at the I Heart British TV headquarters, we're most looking forward to A Quiet Passion and Couple Trouble.
Don't have a BritBox account? You can sign up for one HERE on their website, or HERE on Amazon Video (particularly useful if you prefer to manage subscriptions through Amazon or you don't have a smart TV that supports Sundance Now).
Save it to Pinterest!