Call the Midwife Christmas Special: Air Date & Where to Watch
In some cases, we earn commissions from affiliate links in our posts.
Last Updated on December 24, 2019 by Stefanie Hutson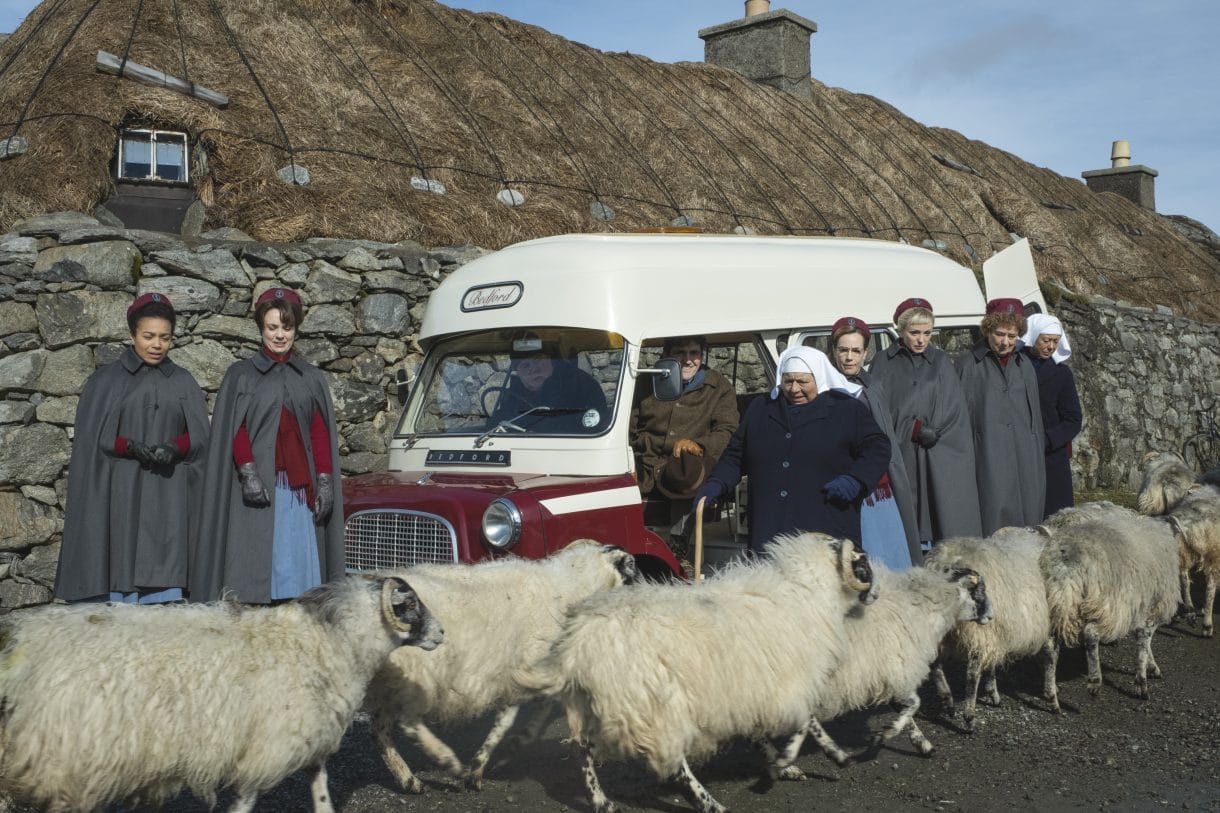 Put on the kettle and grab your Kleenex box, there's loads of new Call the Midwife on the way! Fans of the series will be deleted to know there's a LOT more Call the Midwife ahead, starting with this week's Christmas special. After that, we can look forward to Season 9 in January – and at least two more seasons in the following years.
Air Date & Where to Watch the Call the Midwife Christmas Special
Call the Midwife will release its Christmas special on December 25th. The 90-minute special will air at 7pm on BBC One in the UK. In the US, it will be 9pm Eastern/8pm Central on PBS. We're fairly sure all the PBS stations will be carrying this one, but we recommend double-checking your local listings just in case.
Traditionally, Call the Midwife has aired on Netflix in the US, but in the last year or so, the BBC has been gradually removing their titles from the service as contracts expire. We've not seen official word on whether we'll see any new Call the Midwife episodes on Netflix, or whether they'll be migrating over to BritBox. Either way, the series has traditionally had a bit of a delay before hitting Netflix, so your best bet for now is to check out your local PBS station.
Amazon has also made the series available for purchase up through Season 8, so buying episodes there may be another option in the near future. The Christmas special isn't there yet, of course, but it will be worth checking if you're having trouble locating it.
What's Happening in the Call the Midwife Christmas Special?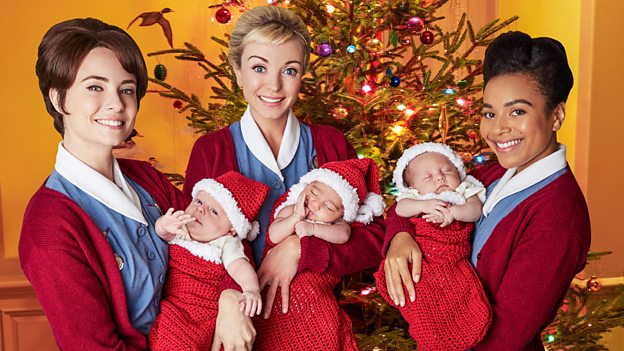 In this year's Call the Midwife Christmas special, we'll see the midwives heading to Scotland – specifically, the remote Outer Hebrides islands. The residents there are desperately in need of nurses and midwives, and conditions are less than ideal. Access to water and electricity are limited, so delivering the best quality of care is a challenge.
Executive producer Pippa Harris said,
I think the Christmas episode is a real treat this year, in the past, we've normally stayed in Poplar and once ventured further afield when we went to South Africa but this time, we've gone to the Outer Hebrides which I think is extraordinary. It's an extraordinary backdrop and the cast really relish this new opportunity for them to do good in a different part of the UK.
After helping out in Scotland, the midwives return to Poplar just in time for Christmas festivities. You can watch the Christmas special's preview clip below.
How Did Cast Members Feel About Filming in Scotland?

Given the unusual (but wonderful) filming location in the Outer Hebrides islands of Scotland, cast and crew members had a lot to say about filming the special. Below, we share some of our favourite comments from the team behind the series.
Heidi Thomas: Creator, Writer, & Executive Producer
It was so magical filming the Christmas episode in the Outer Hebrides, it was possibly the most beautiful place I've ever been in my life.

"The best thing about filming the Christmas special for me was, very unusually I stayed in the same hotel as the actors, there was the cast and myself in this rather amazing castle, it was just us at breakfast every morning and it was just us at dinner every night. It was like a thriller, I kept thinking it really was like a PD James.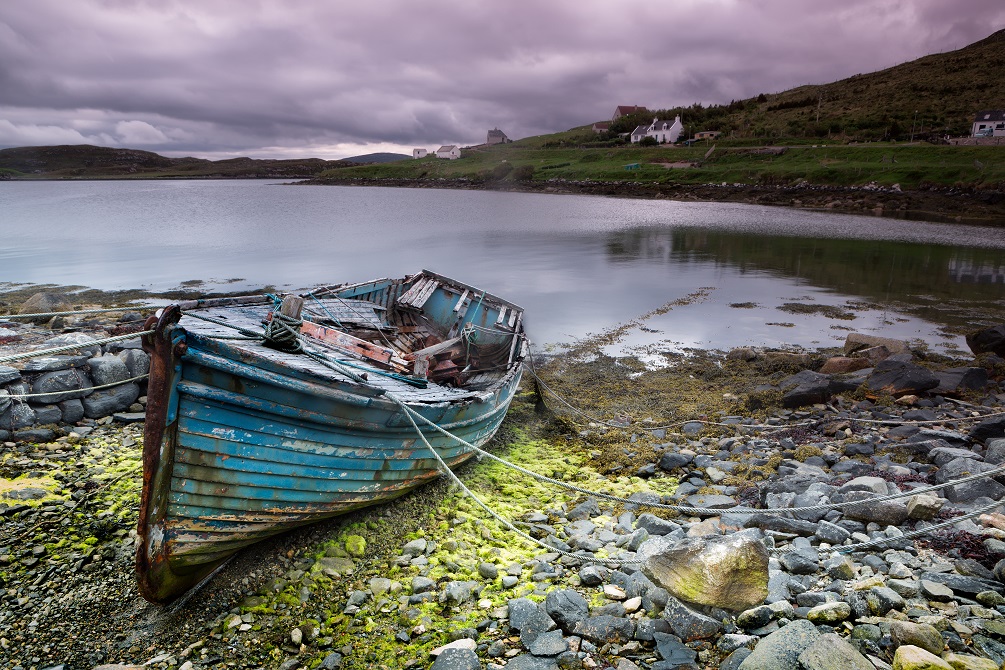 Helen George: Nurse Trixie Franklin
Filming in the Outer Hebrides was pretty interesting. The scenery is so cinematic, I think we captured some really beautiful moments. We'd go to work, and, on our way, we'd see loads of deer and eagles and that was just everyday by the end of filming. It was the most amazing place, the people were wonderful, and I think it's a really interesting surrounding for us because South Africa was so warm, this was a completely different background for us.
Check out Helen George in Season 12, Episode 5 of Red Dwarf.
Jenny Agutter: Sister Julienne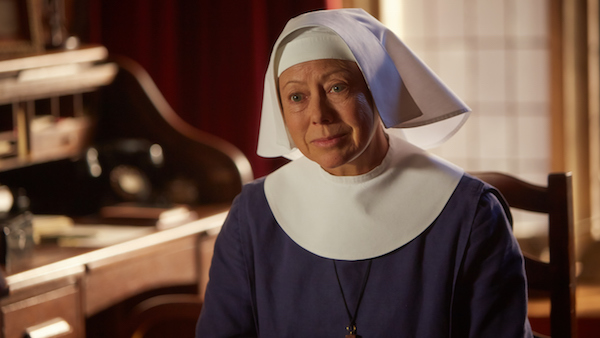 We had a lot of fun filming the Christmas episode in the Outer Hebrides. We were there in April and it was very cold, but absolutely stunning – what an extraordinary place. There's something very special about being away on location, it just brings everybody together, despite the cold, it was a very good atmosphere – everybody works very closely. We fought the winds and the rains and went to some strange and wonderful locations.

The storyline itself has a very magical quality about it, it's quite different from anything we've ever done, it's very imaginative, it's also very honest and real but it's dealing with a completely different community, it's dealing with a different move for Nonnatus House and the nuns there, although they leave Sister Monica Joan behind because it would be too difficult for her to do that as well.
Check out Jenny Agutter in Walkabout and The Railway Children.
Miriam Margoyles: Mother Mildred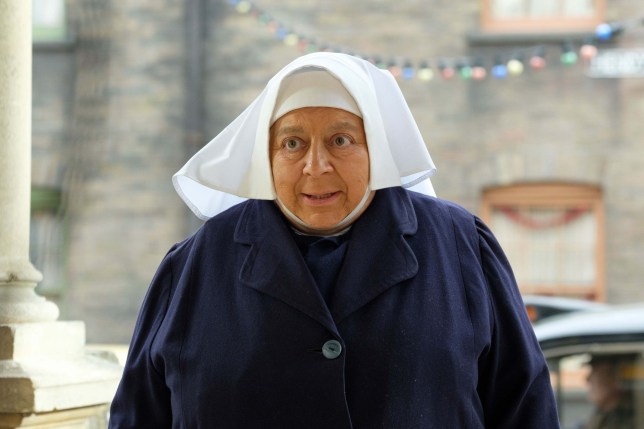 It is the most beautiful place I've ever been to and possibly the coldest. We were there in April, but it felt like January! The beauty of the people and the beauty of the place was fantastic. We saw the standing stones and the old churches, and we stayed in a castle, so we really had the full experience there.

Staying in the castle was all about the gin! I like gin, it's the only drink I really enjoy, and they make a delicious gin on the island and we drank a considerable amount of it – whether we were nuns or not! My father was born in the Gorbals in Glasgow so whenever I go to Scotland, I feel as if I'm going home but I'd never been to the Outer Hebrides before.

I think the Outer Hebrides would be a wonderful place to have Christmas because there is a simplicity and warmth about the people, that for me is what Christmas should always be about, being kind – and they were.
Check out Miriam Margoyles in Ladies in Lavender, Bucket, Miss Fisher's Murder Mysteries, and Take a Letter Mr. Jones.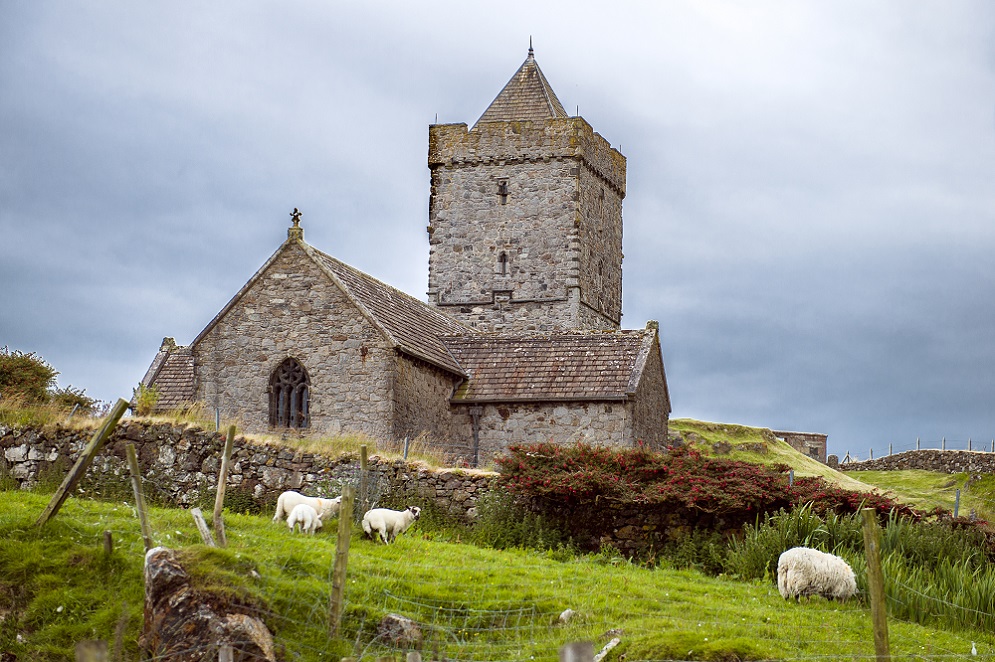 Stephen McGann: Dr. Turner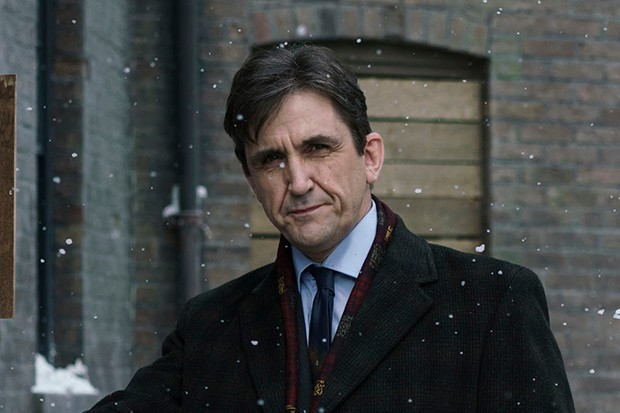 Making a Christmas special away from our normal Nonnatus House, even for a part of it is an experience that we've had before, when we went all the way to Africa. But this is very special, it's part of our own nation but it's a very different part to the experience that most people usually get and for our cast and our characters, they are thrown into the wilderness, with what happens to them at Christmas.

The really interesting thing about when you go to a dreamworld like the Outer Hebrides is that it can make you think about where your life is going. I think for the Turners, there's a lot of that at Christmas, it gives them the time and the peace to think, so there are interesting challenges there at Christmas which was great to play.
Check out Stephen McGann in Emmerdale and The Hanging Gale.
Laura Main: Shelagh Turner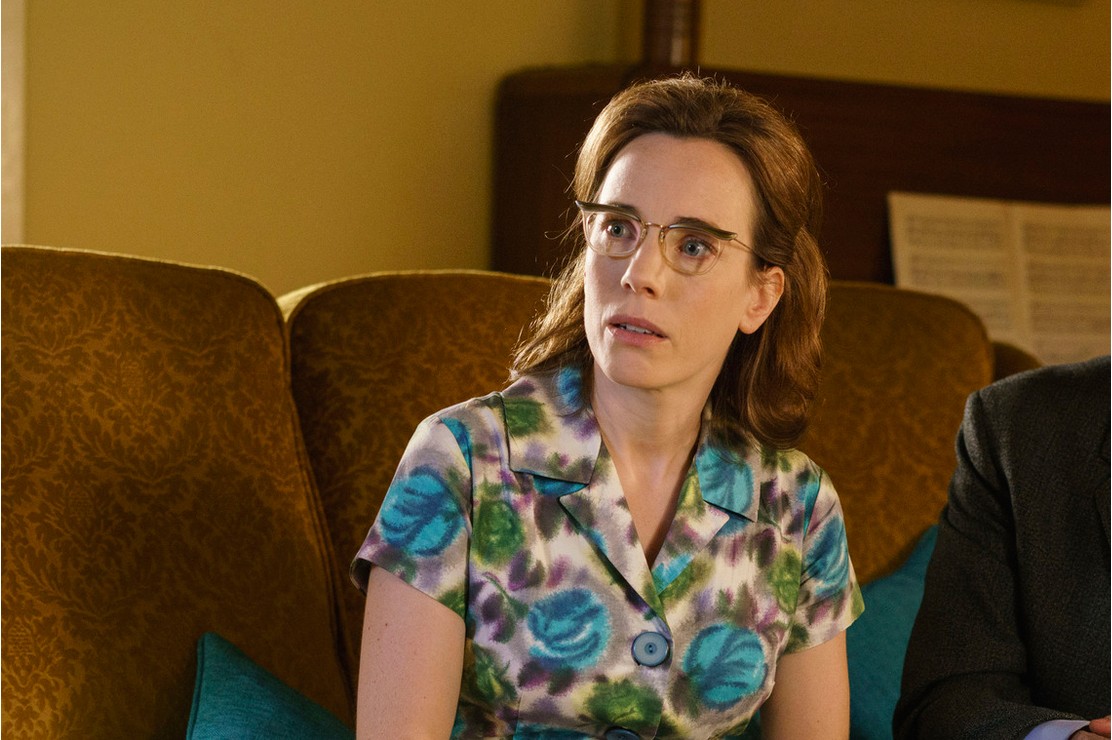 I'm from Aberdeen, the East coast and we're way out West in the Outer Hebrides. It's so beautiful and it was a bit of a culture shock coming back to London. I couldn't get over the buildings and the people, it really suited me actually, I really liked being in the Hebrides, it didn't suit everybody, some people found it too remote, but I think most of us fell in love with it. The beaches that you find are out of this world. We film at one which is known as one of them most beautiful beaches in the world, it's really stunning.
Check out Laura Main in The Mill and Murder City.
Will You Be Watching the Call the Midwife Christmas Special in 2019?
Will you be tuning in to the Call the Midwife 2019 Christmas special this Christmas? Or will you be saving it for a longer binge-watching session when Season 9 drops in early 2020? Or have you given up on the series entirely? Share your thoughts in the comments!