13 of the Best New British TV Shows Premiering in October 2022 (US)
In some cases, we earn commissions from affiliate links in our posts.
Last Updated on October 11, 2022 by Stefanie Hutson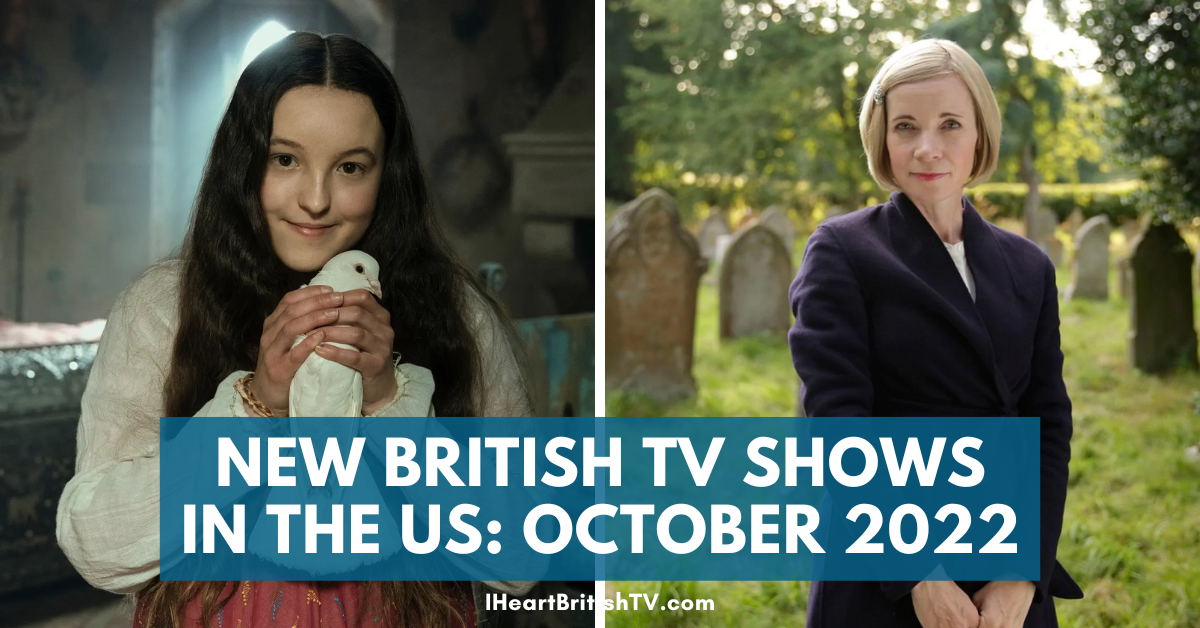 With British TV shows now scattered across 20+ US-based streaming services (more than a dozen of which offer new and exclusive shows), it can be hard to keep up with what's premiering, and where. Below, we take a look at the best of what's NEW, British, and coming out on an American streaming service in October 2022.
If you want a more comprehensive guide to what's streaming, you can also check out our latest printed streaming guide – British TV Streaming Guide: US Edition, Autumn 2022. It includes more than 2400 shows (with descriptions and original air dates), along with special features, lined pages for notes, and an alphabetical index in back so you can look up streaming service by show name. CLICK HERE to learn more or pick up a copy.
The Best New British TV Shows Premiering in October 2022 (US Services)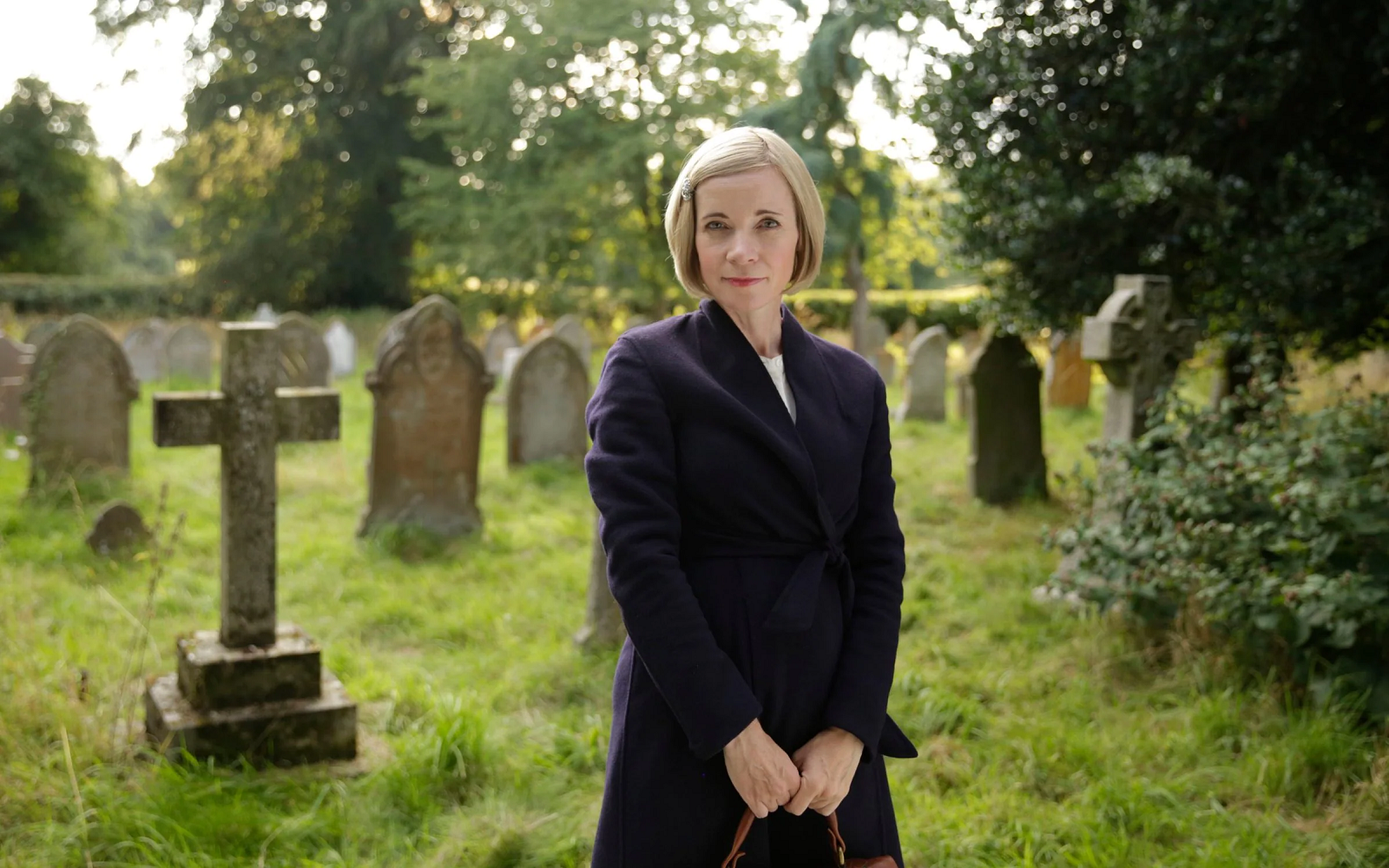 Lucy Worsley Investigates: The Witch Hunts – October 2 on PBS Masterpiece
This isn't truly a new series, but since the episodes in this docuseries each stand on their own, we thought we'd include it. In this entry, historian Lucy Worsley heads to Scotland to take a closer look at the story of an accused and executed "witch" whose trial and execution kicked off a frenzy of suspicion, torture, and murder of women.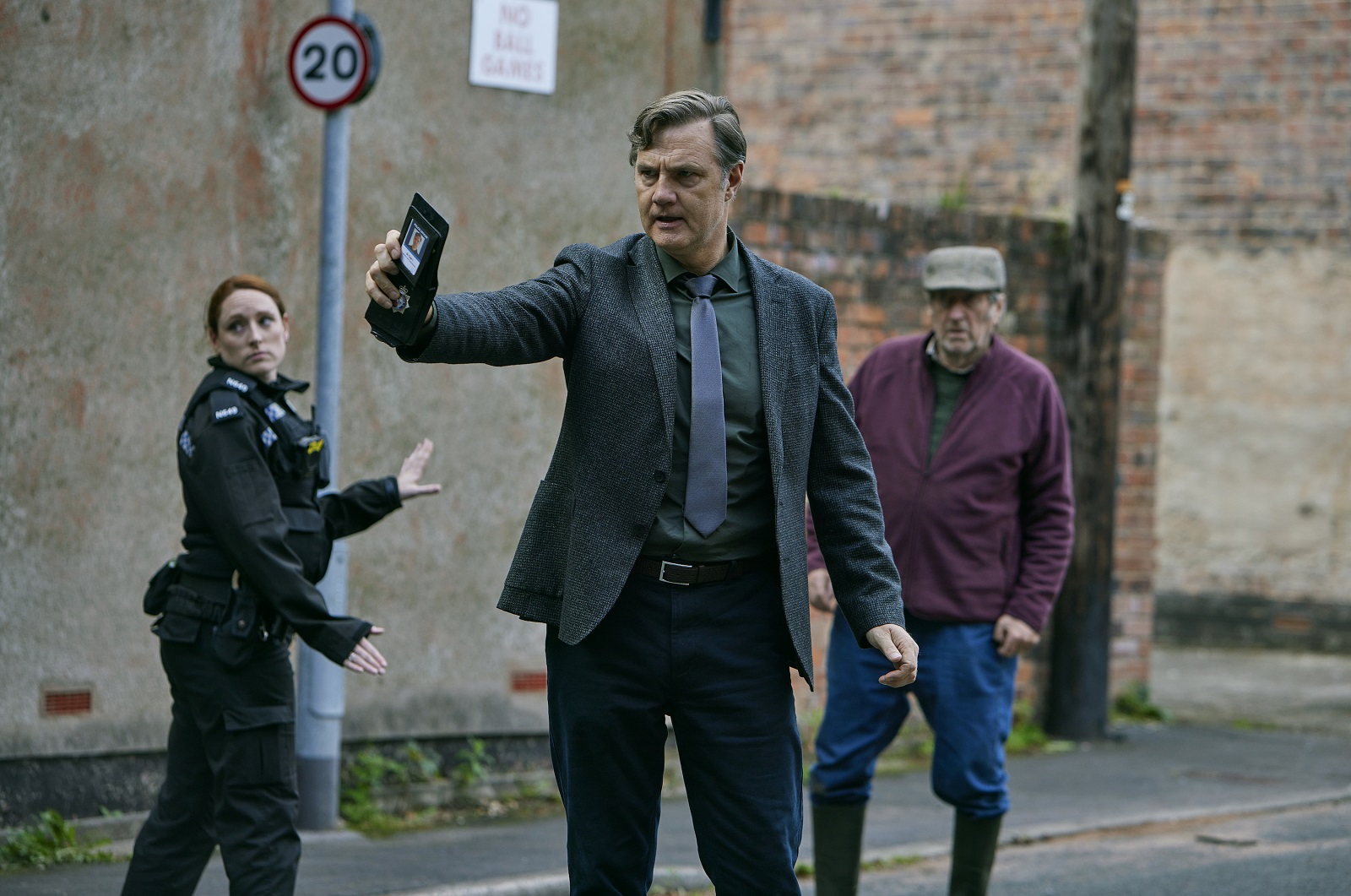 Sherwood: October 4th on BritBox
Inspired by real-life murders in Nottinghamshire back in 2004, this series dives into the world of miners, covert police, and union activists.
When two local residents are murdered, old wounds are reopened and the community feels the strain. Everyone is suspicious and under suspicion, and no one can be trusted – especially not the authorities. Police chief Ian and London Met officer Kevin will have to solve the case and unravel the lies (while also dealing with their own complicated history).
The series is a who's who of British acting talent, with a cast that includes David Morrissey (Men Behaving Badly), Lesley Manville (Mum), Robert Glenister (Hustle), Kevin Doyle (Downton Abbey), Philip Jackson (Agatha Christie's Poirot), and Joanne Froggatt (Downton Abbey).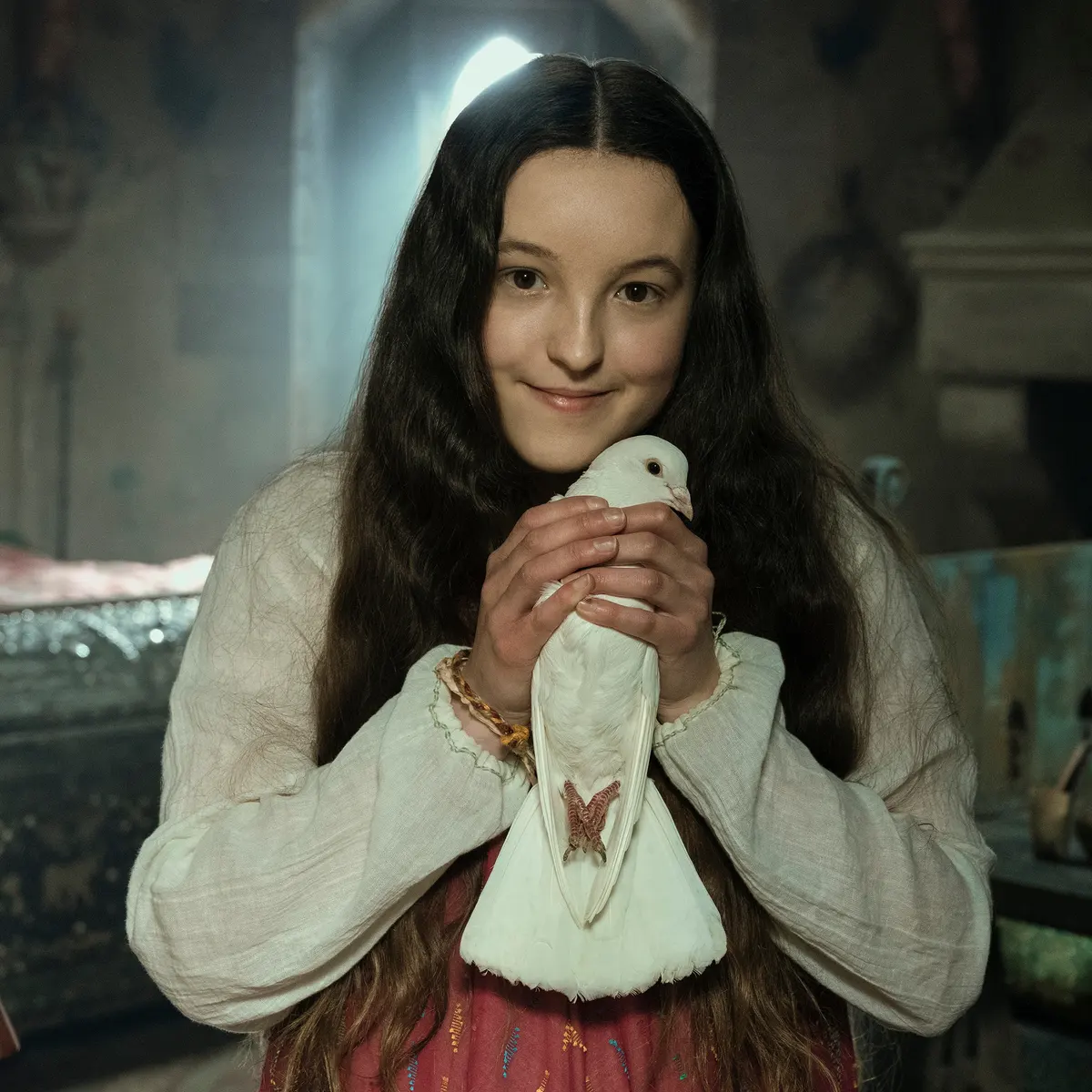 Catherine Called Birdy: October 7th on Amazon Prime Video
Based on Karen Cushman's novel of the same name, this unique period drama follows a young women in 13th century England as she tries to foil her parents' attempts to rectify their financial situation by marrying her off to a wealthy man. Bella Ramsey (Game of Thrones) stars as Lady Catherine, while Andrew Scott (Fleabag) plays Lord Rollo and Billie Piper (Doctor Who) plays Lady Aislinn.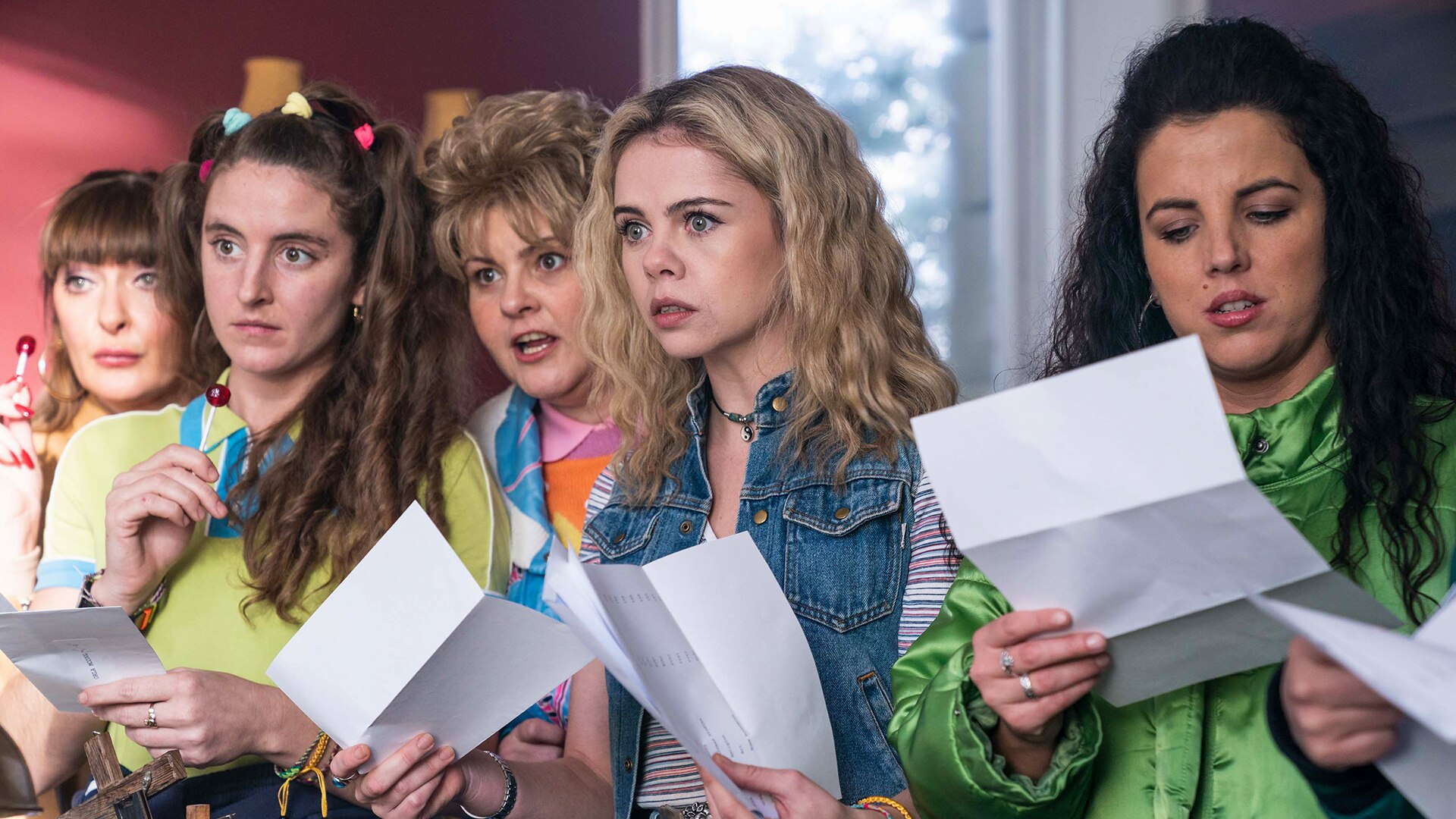 Derry Girls, Season 3: October 7th on Netflix
Set in Northern Ireland during The Troubles, this coming-of-age comedy reminds us that even in bad times, life goes on and ridiculously hilarious things continue to happen. Even if you can't relate to growing up in Northern Ireland, the show explores family, 1990s life, and the universal issues that go along with being a teenager.
Season 3 (and the accompanying special) brings the series to a close – and as much as we'll miss it, it's always nice to see shows that end on a high note.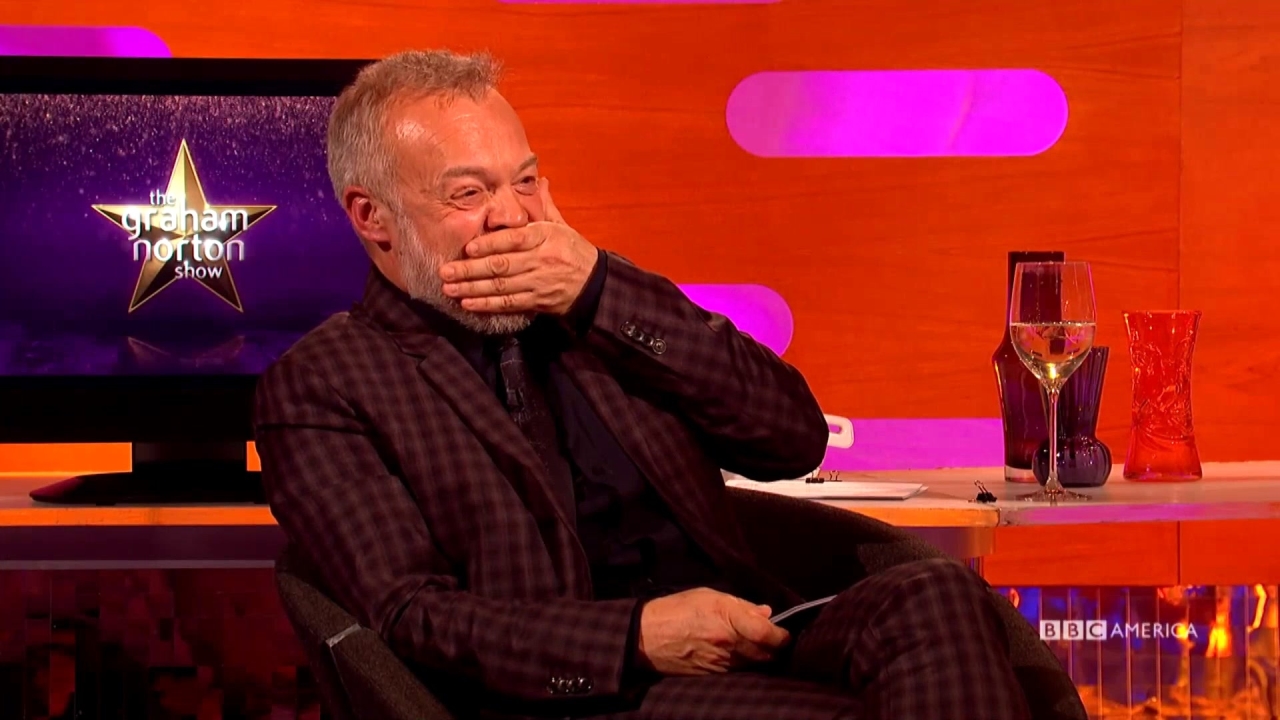 The Graham Norton Show, Season 30 – October 7th on AMC+ and BBC America
If you like watching celebrities talk with one another, you'll probably enjoy the Graham Norton Show. So far, the new season includes chats with Jamie Lee Curtis, Eric Idle, David Tennant, and Robbie Williams.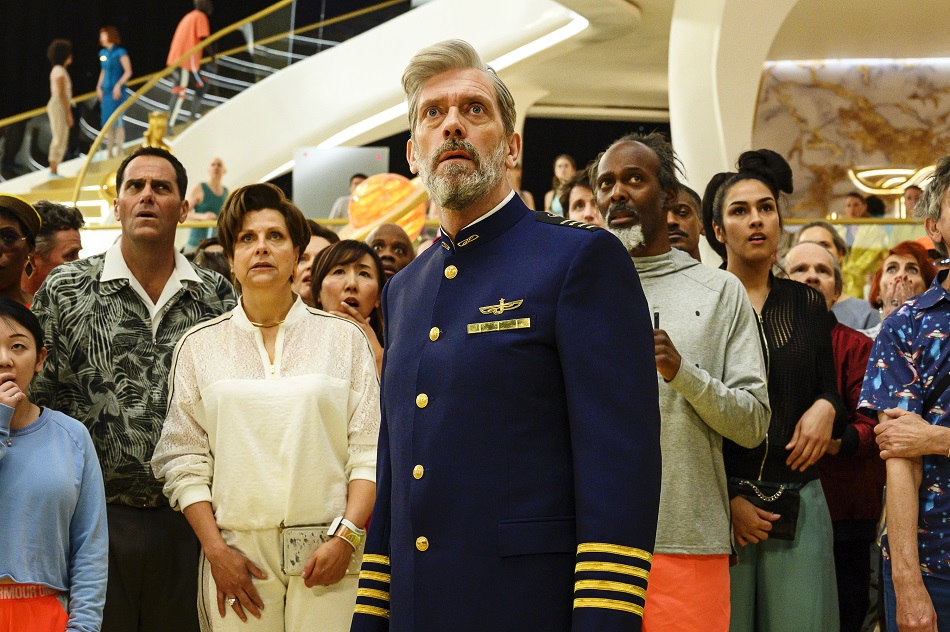 Avenue 5, Season 2 – October 10th on HBO MAX
Hugh Laurie (House) stars in this sci-fi comedy about a luxury space ship that's been thrown off course. In the first season, it's estimated that it will take them three years to get back to Earth (but they only have supplies for eight weeks). In the second season, they've averted total disaster – but they've been unsuccessful in re-routing it and the passengers are starting to get unruly. It remains to be seen how they'll all survive the years it takes to get back home.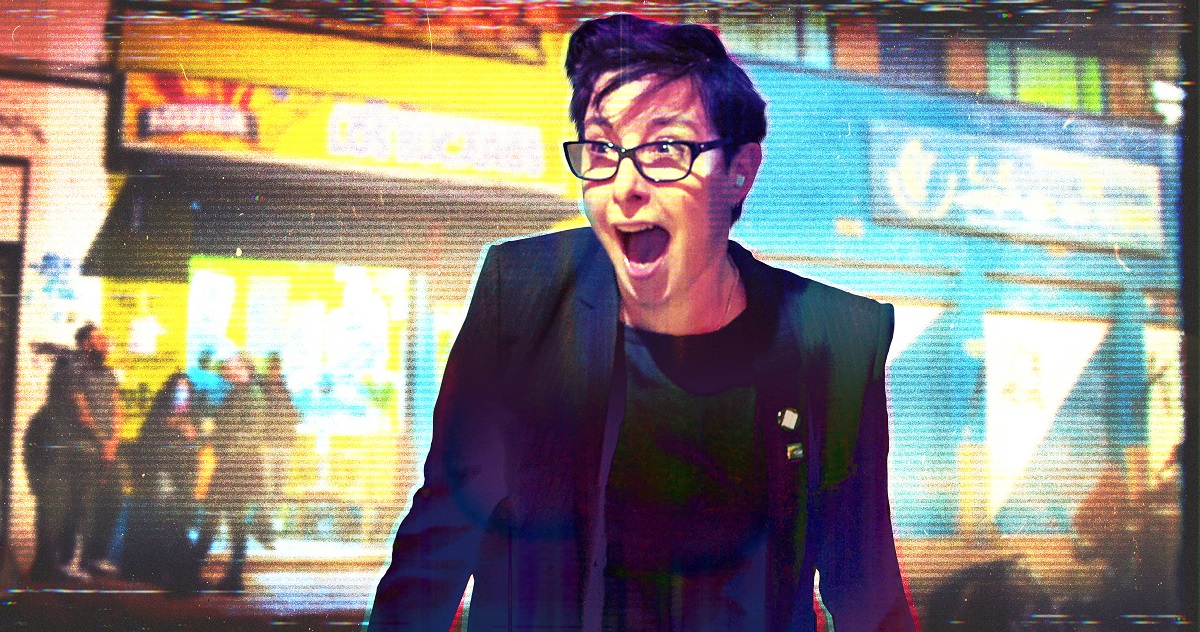 Sue Perkins: Perfectly Legal – October 13th on Netflix
This series sees Sue Perkins (Great British Bake Off) heading to a variety of South American countries to try unusual, dangerous, and often shocking things that are legal in those countries – but not her own. At present, it's unclear what those things will be – but it certainly sounds interesting.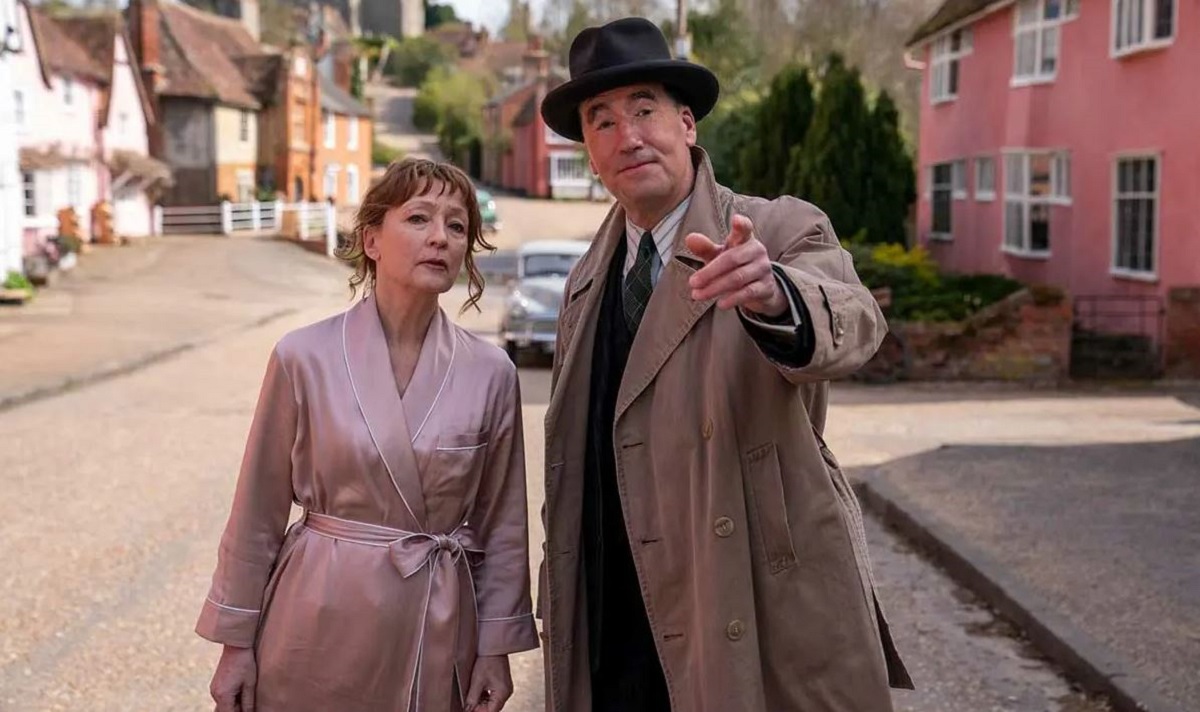 Magpie Murders – October 16th on PBS Masterpiece
This mystery-within-a-mystery is based on Foyle's War creator Anthony Horowitz's novel of the same name. It follows a book editor, Susan Ryeland, who's trying to get the final chapters of a deceased author's last DI Attitcus Pünd mystery novel. As she's trying to get answers about the book, she'll find herself thrust into another mystery – the real-life mystery of whether the author really did commit suicide…or whether he was murdered.
The story goes back and forth between the modern-day mystery of the author's death and the 1950s-based mystery of his unfinished novel. The series stars Lesley Manville (Mum) as Susan Ryeland and Timothy McMullan (Foyle's War) as DI Atticus Pünd.
RELATED: A Look at Anthony Horowitz's Mystery Novels for Adults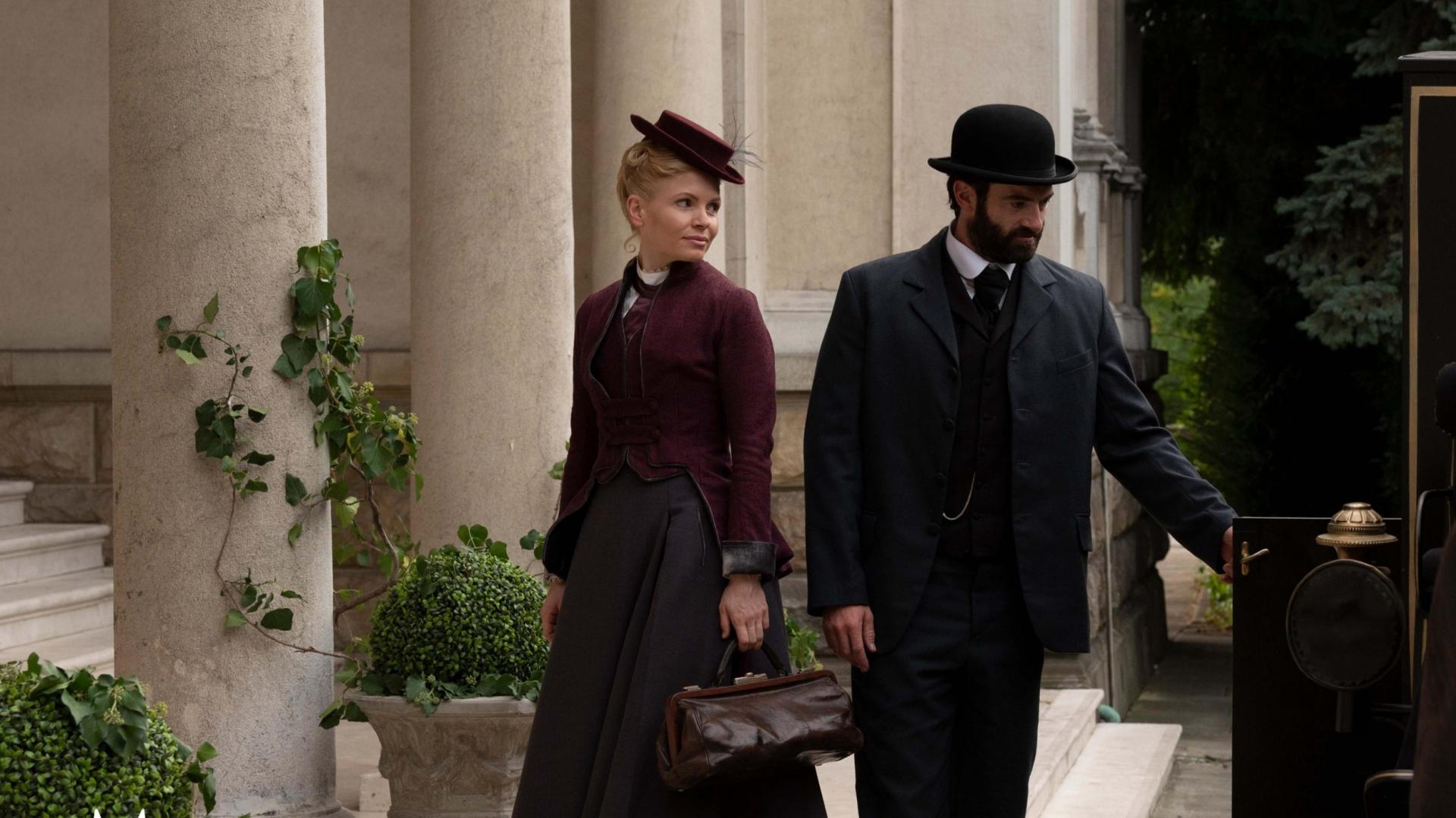 Miss Scarlet & the Duke, Season 2 – October 16th on PBS Masterpiece
When Eliza Scarlet's (Kate Phillips) father died, she learned they were penniless – and was quickly forced to find her own way in the world. Unfortunately, that world was Victorian London, a place where women didn't have the same rights and respect they do now.
Instead of giving up or marrying the first wealthy man to come along, Miss Scarlet leverages her talents and relationships to build a successful detective practice. Along the way, she competes and occasionally partners with a long-time friend of the family, a police detective called The Duke (Stuart Martin).
You can catch up on series 1 HERE.
RELATED: British TV Shows Set in the Victorian Era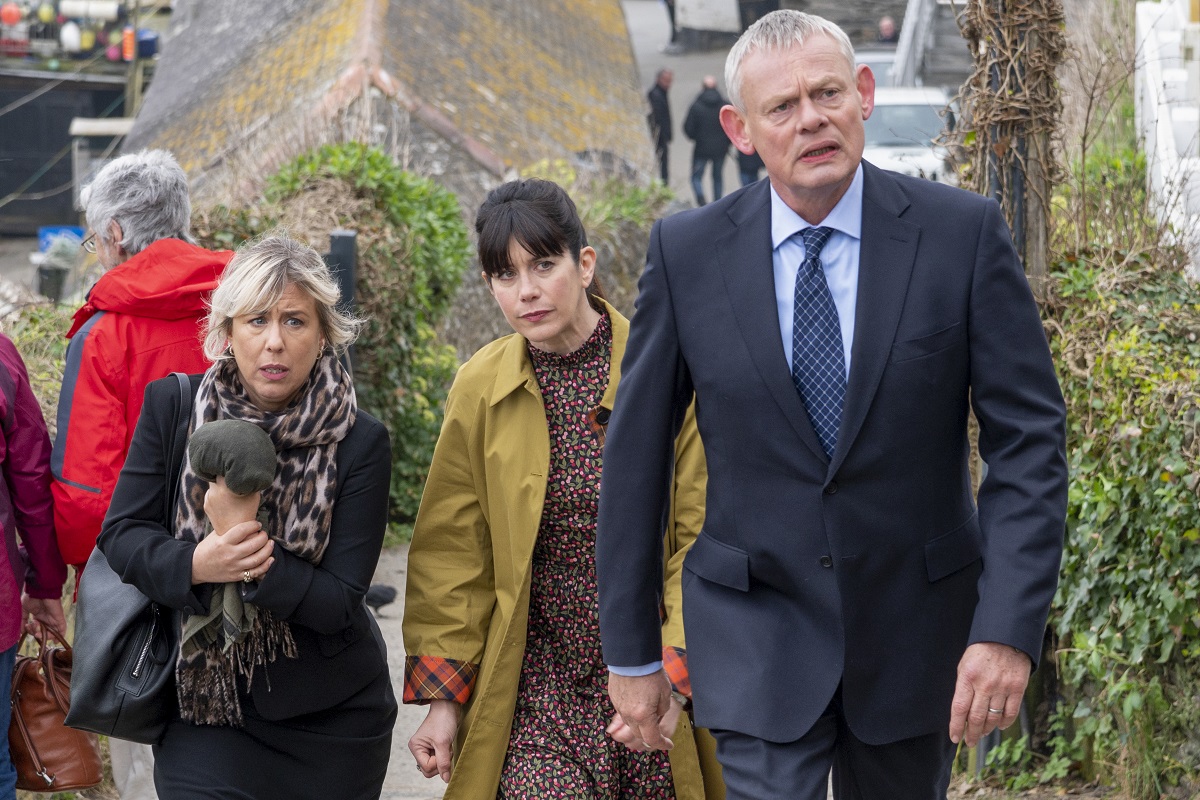 Doc Martin, Season 10 (FINAL SEASON) – October 17th on Acorn TV
Martin Clunes returns for one last season as the grumpy GP of Portwenn. We won't say much else about the upcoming season because the starting point of the season involves spoilers for season 9. Instead, we'll simply recommend that you catch up HERE if you haven't seen all of the first nine seasons.
Episodes will premiere as follows:
October 17th: Episodes 1 & 2 of 8
October 24th: Episodes 3 & 4 of 8
October 31st: Episodes 5 & 6 of 8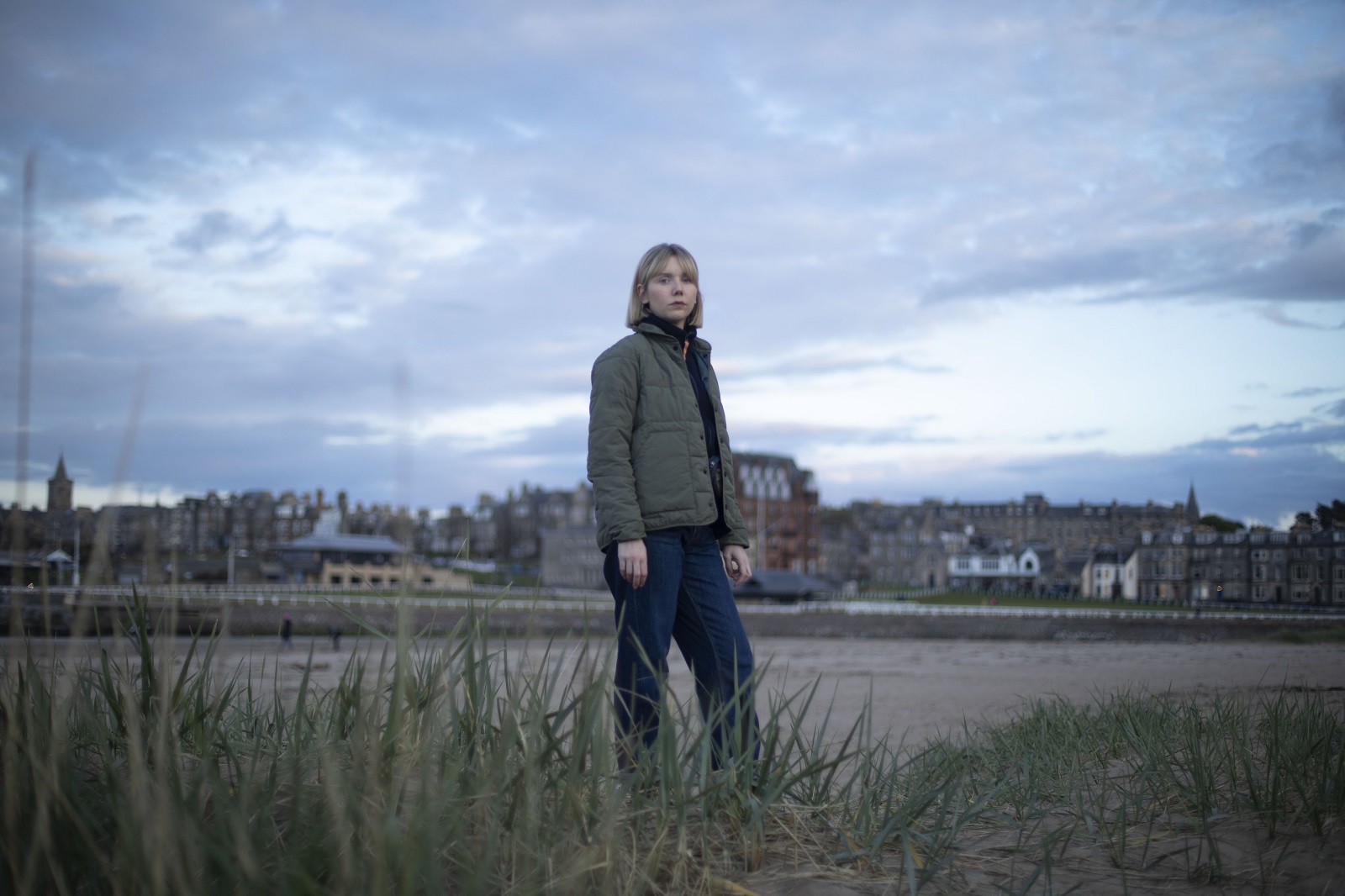 Karen Pirie (2022) – October 25th on BritBox
Lauren Lyle (Outlander) stars in this adaptation of Scottish author Val McDermid's Karen Pirie series. The first series will adapt her novel The Distant Echo.
When teenager Rosie Duff (Anna Russell-Martin, Casualty) was found murdered in the Scottish university town of St Andrews back in 1996, it was believed to be the work of the three drunken students who discovered her body. With minimal evidence, however, no charges were brought and the case never went anywhere.
Twenty-five years later, someone is trying to suppress the case. Do the three men know more than they had shared? Was the original investigation botched? Can Karen uncover the truth?
RELATED: 19 of the Best Scottish Mysteries & Crime Dramas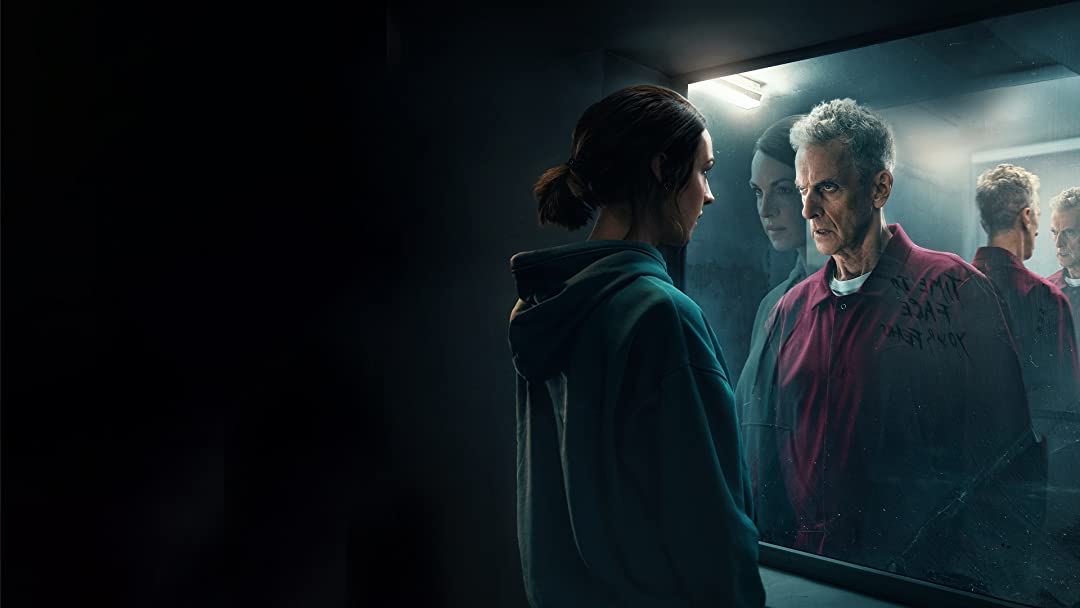 The Devil's Hour – October 28th on Amazon Prime Video
Peter Capaldi (Doctor Who) and Jessica Raine (Call the Midwife) star in this upcoming thriller about a woman who is woken up nightly by terrifying visions she has at 3:33am: the devil's hour. When her name is connected to a series of brutal murders in the area, she starts to get answers to things she's wondered about for years. Capaldi plays a reclusive nomad who becomes the target of a police manhunt.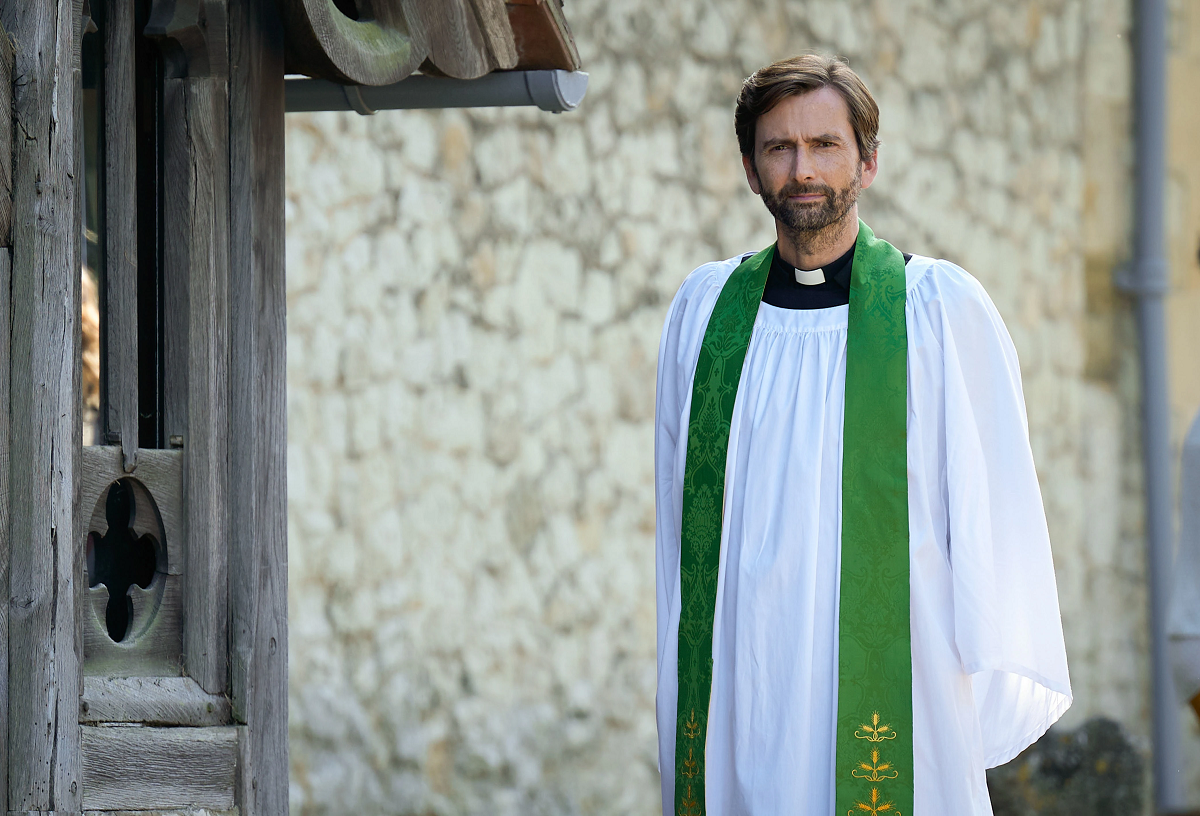 Inside Man – October 31 on Netflix
David Tennant (Doctor Who, Broadchurch) stars in this limited series about a death row prisoner with a hobby of solving mysteries. He finds himself crossing paths with a woman trapped in a cellar under an English vicarage when he helps a journalist search for her missing friend. Written by Steven Moffat (Sherlock).
Other Premieres Likely to Be of Interest to British TV Fans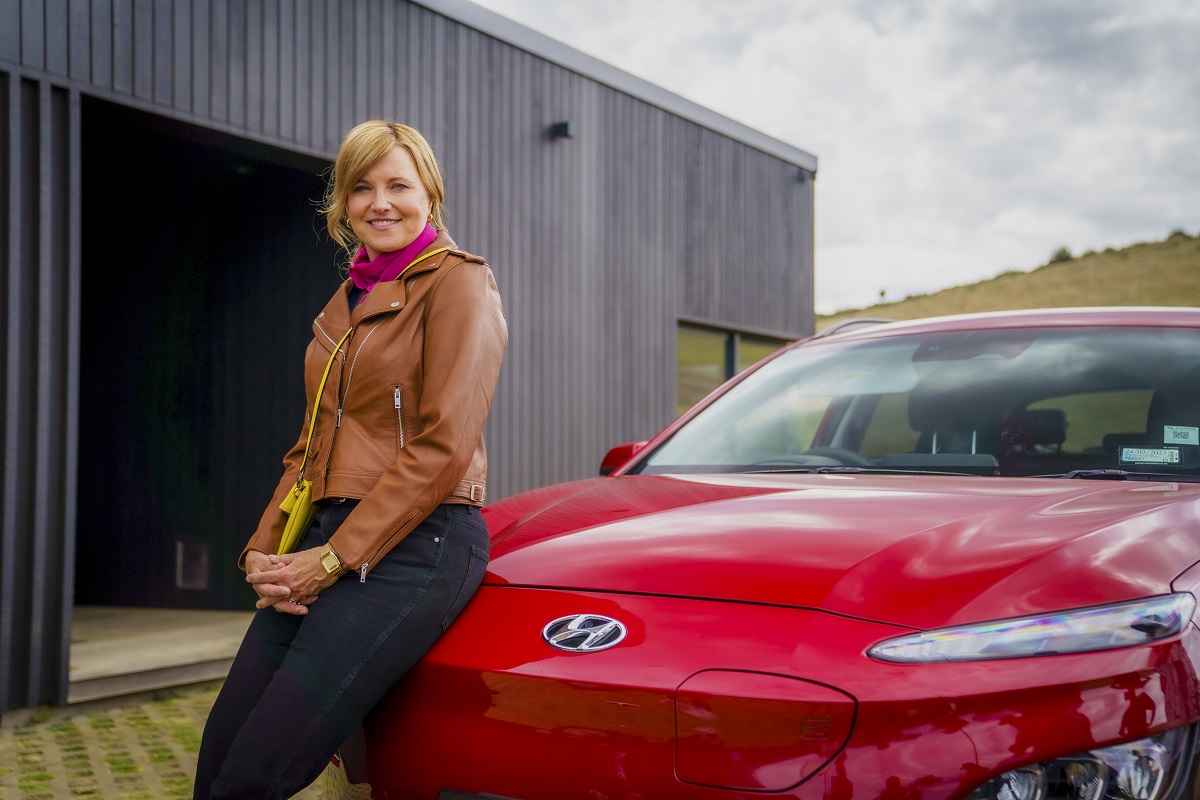 My Life is Murder, Season 3 – October 10th on Acorn TV
In season 3 of this popular mystery, Alexa Crowe is still in Auckland, New Zealand for another 10 cases involving everything from a troubled tango studio to eccentric billionaires. Alexa has now built a small set of loyal allies, friends and fellow investigators in Madison (Ebony Vagulans,) Harry (Rawiri Jobe) and Reuben (Joe Naufahu). Also returning in season 3 is Martin Henderson (Virgin River) as Alexa's brother Will.
The episodes will premiere as follows:
October 10th: Episodes 1 & 2 of 10 – "It Takes Two" and "Nothing Concrete"
October 17th: Episodes 3 & 4 of 10 – "Bloodlines" and "The Village"
October 24th: Episodes 5 & 6 of 10 – "Silent Lights" (Christmas-themed) and "Bride to Bee"
October 31st: Episodes 7 & 8 of 10 – "Breaking Bread" and "Gaslight Sonata"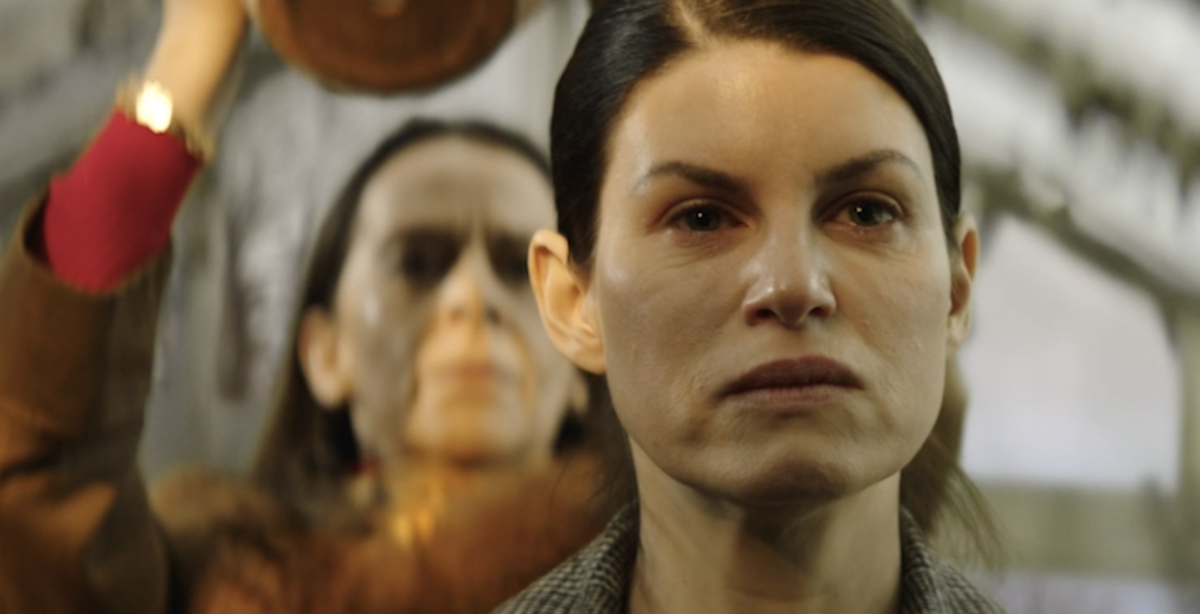 Matriarch – October 21 on Hulu
Though this one's an American series, it stars Jemima Rooper (Lost in Austen) as Laura Birch, a young woman who nearly overdoses and decides to accept her estranged mother's offer to move home. She hopes the quiet English village will help calm what's raging inside her – but unfortunately, she soon discovers the locals are hiding a frightening secret.