Acorn TV Review: A Must-Have for British TV Fans
In some cases, we earn commissions from affiliate links in our posts.
Last Updated on March 13, 2019 by Stefanie Hutson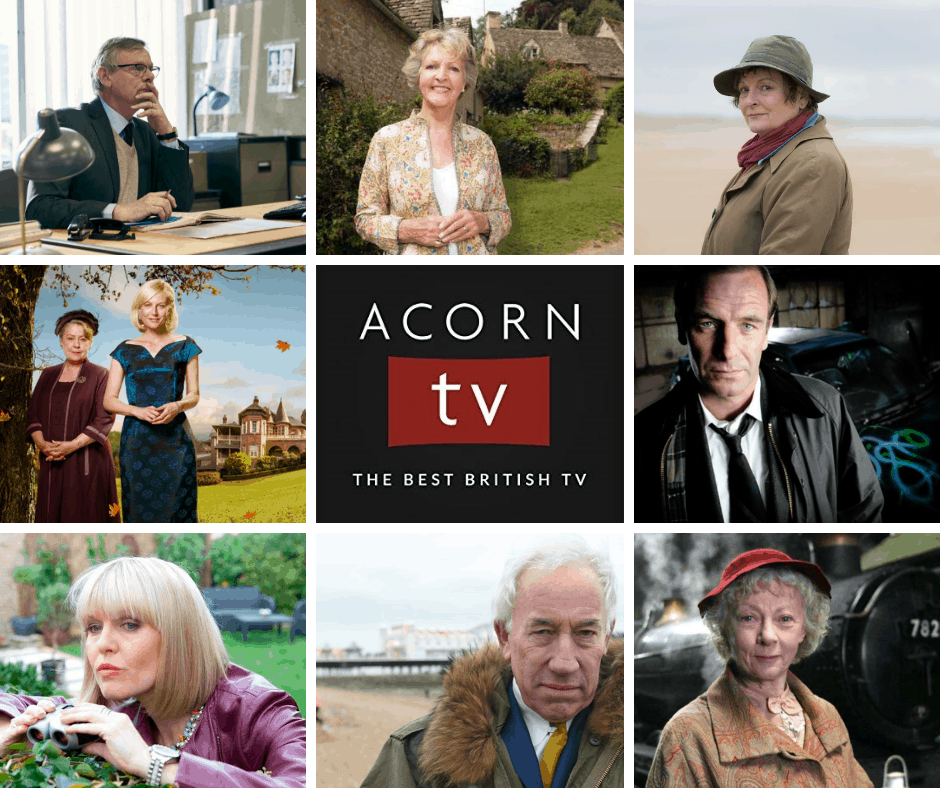 Running a British TV site, we get a lot of emails asking whether what we think of Acorn TV. The short answer is this: Acorn TV is a must-have for British TV fans in eligible countries. While I didn't create this site until 2016, I've maintained a paid Acorn TV subscription since either 2011 or 2012.
Our Acorn TV Review
Of course, telling you've I've had it for years doesn't give you a sense of why Acorn TV is so great. So let's get into the details – the good, the bad, and the things we'd love to see someday.
Acorn TV Content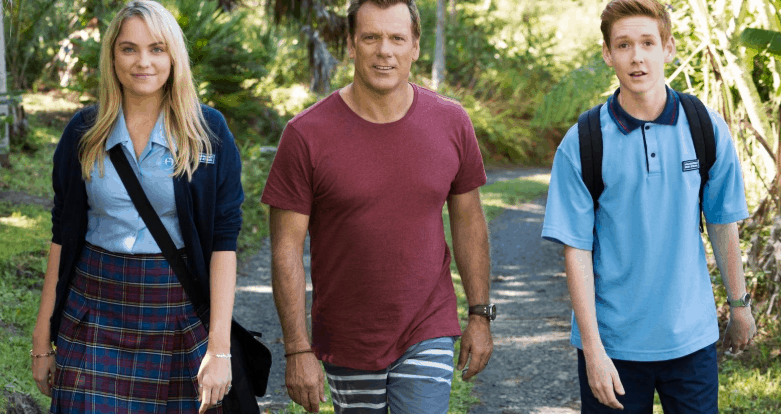 When it comes to streaming services, nothing matters more than the content. Acorn excels here. At any given time, you can expect to find somewhere between 250-300 titles available on Acorn TV. At our most recent count, we found 286. (January 2019). They generally fall into a few categories:
Mystery
Drama
Comedy
Lifestyle & Documentary
Movies
The majority of the programs are British, but you'll also find some from Ireland, Canada, Australia, New Zealand, and mainland Europe. This is a direct contrast with competitor BritBox, which almost exclusively features shows from the British Isles.
That's not the only major difference between BritBox and Acorn TV. Between the two, BritBox is a lot closer to what you'd get if you actually lived in the UK (aside from the fact that British TV has loads of American content mixed in and BritBox doesn't). You get a lot of premium dramas and comedies, but you also get the soaps, the occasionally questionable reality shows, and the quiz and talk shows.
Acorn TV, on the other hand, is a bit more carefully curated. Most of what you'll see on Acorn is the kind of stuff you could just as easily envision PBS offering (with a few exceptions here and there). Acorn excels in getting the kind of shows people sit down to watch, and very little of the stuff you flip on as you're rushing around doing something else.
Acorn TV is also nice in that it features a ton of shows with nontraditional protagonists (at least by American standards). On the whole, British TV is a lot more inclusive than American TV. It's not at all uncommon for a show to feature a 60-something female lead or someone who isn't conventionally attractive – not as side characters, but in lead roles. The best part is that you tend to get better acting talent when you're not deeming 95% of your population unfit for the screen.
Speed & Recency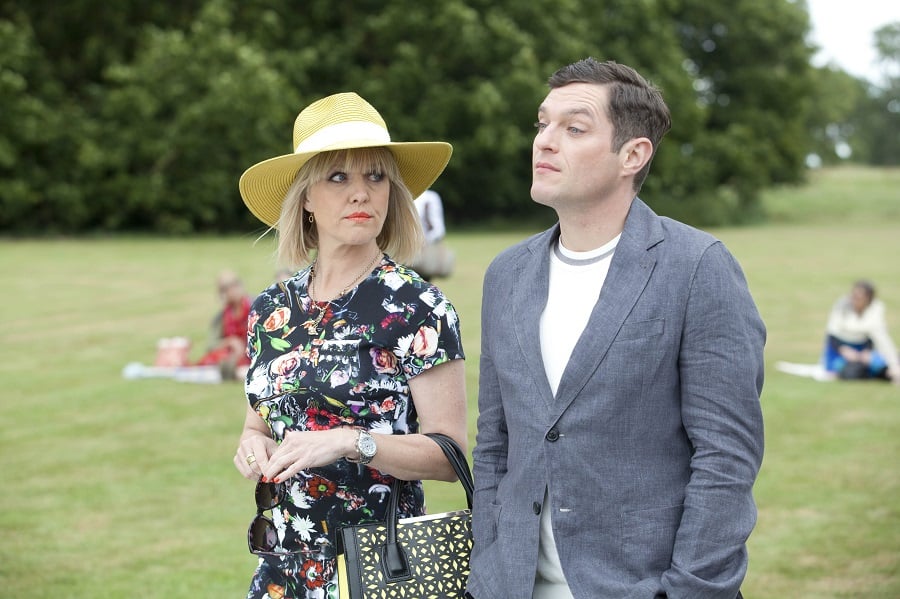 If you've been disappointed by the speed at which Netflix gets certain British shows, you might be wondering whether Acorn TV is faster. The answer is that most are pretty quick, but it depends on the show. Some shows are aired very quickly after their UK premieres. Last year (2018), Acorn TV viewers actually got the latest season of Midsomer Murders BEFORE UK viewers. Of course, there are also some shows like You, Me & Them where the first series has been up for ages, but the 2015 Series 2 is still nowhere in sight.
There are a number of shows for which Acorn has regional exclusive premieres, including Finding Joy, No Offence, The Good Karma Hospital, and Agatha Raisin. They also have some older exclusives, and plenty of shows that aren't exclusive at all (but still quite nice if you don't get them elsewhere).
While there are some services that offer a lot of old and unpopular shows, you won't find that with Acorn. There's a good selection of classics (like Wire in the Blood, Miss Marple, After Henry, Rebus, Men Behaving Badly, Hamish MacBeth, and No Job for a Lady), but overall, their selections skew towards newer programming.
Some recent hits you'll find on Acorn TV include Delicious, Doc Martin, Midsomer Murders, Heart Guy aka Doctor Doctor, Rake, Striking Out, and A Place to Call Home. The service is much more heavily weighted towards drama and mystery, though what comedy they do have is mostly pretty good.
Who Can Get Acorn TV?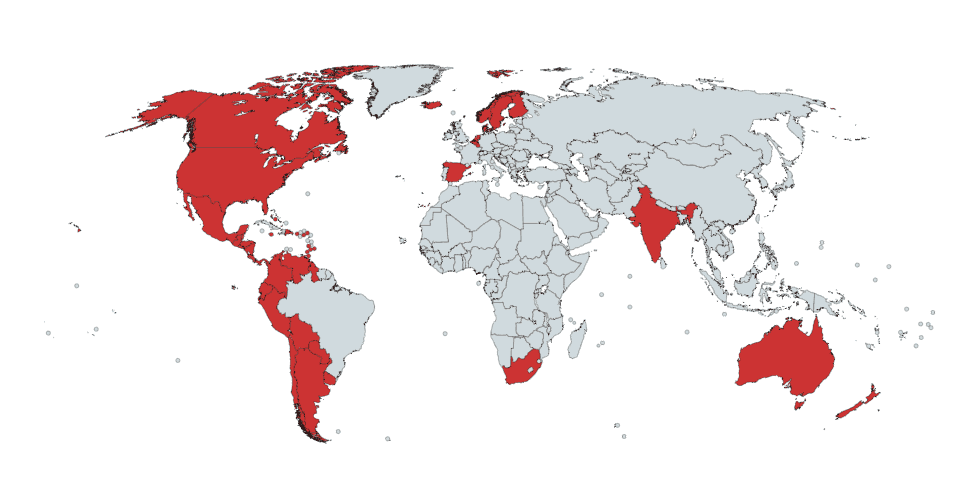 One of the great things about Acorn TV is their wide availability. While some services are limited to just the US or US and Canada, Acorn TV has branched out into quite a few countries that previously had very limited options for British TV viewing.
Countries that can get Acorn TV as of early 2019: United States, Canada, Spain, Sweden, Denmark, Norway, Finland, Iceland, Netherlands, Belgium, Luxembourg, India, Australia, New Zealand, South Africa, Venezuela, Uruguay, Paraguay, Bolivia, Dominican Republic, Guyana, Bahamas, Jamaica, Trinidad & Tobago, Barbados, Grenada, St. Lucia, Saint Kitts and Nevis, Saint Vincent and the Grenadines, Dominica, Antigua, Barbuda, Argentina, Chile, Colombia, Costa Rica, Ecuador, El Salvador, Guatemala, Honduras, Mexico, Nicaragua, Panama, Peru and Belize.
You don't need to have a special TV or cable provider to get Acorn TV. You can subscribe and watch through your phone, tablet, or computer – and if you want it on your TV, you can achieve that quite affordably with a device like the Roku Premiere.
How Do You Subscribe to Acorn TV?
There are a number of different ways to subscribe to Acorn TV, but there are two we recommend over the others.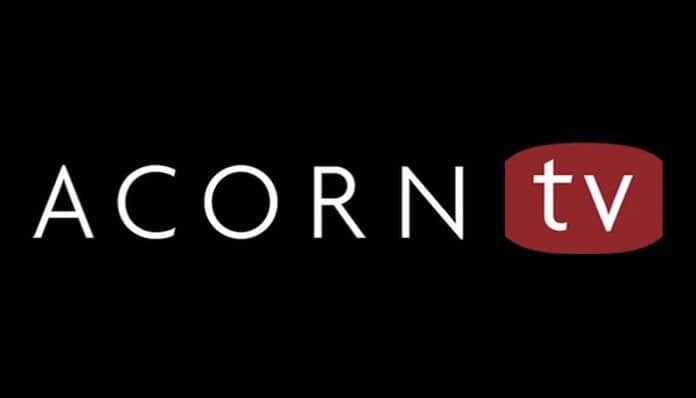 Going Direct
To establish a direct subscription to Acorn TV, you simply go to their website HERE and purchase a subscription. Then, you can log in on your computer, tablet, or phone to watch through their website. You also have the option of using a device like a Roku to watch Acorn on your television. You simply set up your Roku, then search their channel store for Acorn TV and add it. Once you do that, the Acorn TV channel will appear in your main Roku menu and you can access it there any time you want to watch.
If you go direct with Acorn TV, you also have the option of buying a year-long subscription and getting a discounted annual price ($49.99 at time of writing, roughly $10 off the total if you paid it monthly).
Note: Subscribing through Acorn's website does NOT allow you to watch Acorn programming on Amazon. Subscriptions purchased through Acorn directly and Amazon are entirely separate things.
Click HERE if you'd like to learn more about subscribing with Acorn TV directly
Subscribing Through Amazon
Some people in the US prefer to go through Amazon for their Acorn TV subscription. Why? There are a couple of reasons.
If you have a smart TV that doesn't support Acorn's channel but which DOES support Amazon's video app, subscribing through Amazon allows you to watch Acorn TV without adding another device.
If you subscribe to Acorn TV and BritBox on Amazon, you can add shows from both to your Amazon watchlist and you don't have to try to remember which service had which show. Instead, you have one watchlist that contains not only your Acorn and BritBox selections, but also those you may have added from Amazon Prime Video or IMDb Freedive.
Amazon maintains all your channel subscriptions on a single page, so it lets you see which channels you have active and when they renew. If you don't have the time or budget to maintain lots of subscriptions, this feature makes it extremely easy to switch back and forth as needed. To access Amazon's subscription management, you just go to "Your Account" and then scroll down to the "Memberships and Subscriptions" section and click "Prime Video Channels".
Some people have reported smoother streaming through Amazon when on slow connections.
It's also worth noting that in some cases, we've seen delays on content getting to Acorn TV on Amazon. It's typically no more than a few hours, but in a couple cases we've seen some VERY upset people when Amazon delayed the release of Acorn content by as much as 1-2 days.
Note: Again, Acorn through Amazon is entirely separate from a direct Acorn TV subscription. If you sign up through Amazon, you'll watch Acorn TV on the Amazon Roku channel or the Amazon app on your TV – not through an Acorn TV app or channel.
Click HERE if you'd like to learn more about Acorn TV through Amazon
Though some cable companies do offer Acorn TV as an add-on, we don't recommend it. Cable companies are notorious for opting customers into bundles without them realizing it, and you often have to call them on the phone to cancel add-on subscriptions. When you go direct or subscribe through Amazon, you can cancel anytime you like without the need to call or talk to anyone. Both offer simple online cancellation.
If your budget is tight, I also recommend checking with your local library to see if they offer Acorn TV. Libraries are now able to offer Acorn TV access via RB Digital (there may be other options but I'm not sure about that). If your library doesn't have it, you could always suggest it.
No Acorn TV Review Would be Complete Without the Negatives…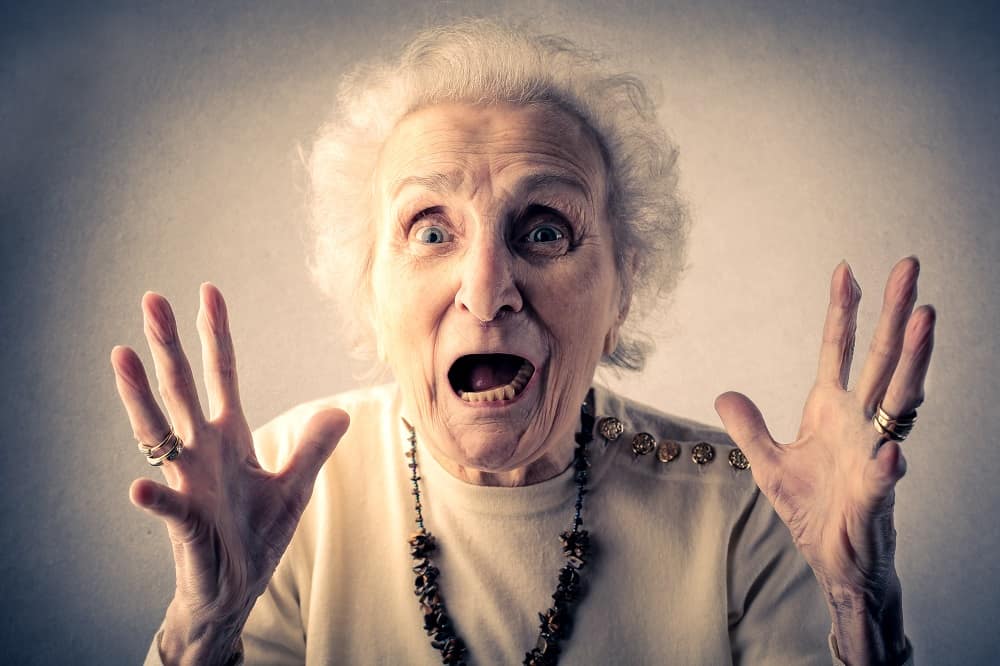 As much as we'd love to say there are no downsides to Acorn TV, we wouldn't be delivering a fair and balanced review if I didn't mention the negatives.
Spotty Smart TV Support
Not that long ago, we saw a flood of complaints about Acorn from people with Samsung smart TVs. Why? Acorn dropped their Samsung TV app. One man even emailed me to tell me he couldn't get a refund on his annual subscription and was essentially forced to buy a new streaming device or give up the remainder of his pre-paid months. All he wanted was to get a refund so he could re-subscribe through Amazon and make use of the tech he already owned instead of buying a new device.
Now, I want to emphasize that when you buy a smart TV, you're always gambling a bit. There's no guarantee different services will create or maintain channels for your given model. If it stops making sense for them financially, channels may drop support for less-popular devices at any time.
That's why we typically recommend Roku smart TVs if you're in the market for one. As of 2018, Roku was the most popular streaming device in the US (source). They have an incredible array of channels, and the fact that so many people use Roku devices means we aren't likely to see a lack of support any time soon. If you have a different kind of smart TV (or none at all), you can easily and cheaply buy a standalone Roku device (the kind you plug into your TV sort of like a DVD player or cable box) for less than $50. That will let you watch Acorn, Netflix, Prime Video, etc. even if you have a smart TV that isn't supported.
I also want to add that we have a Roku smart TV here at the IHeartBritishTV headquarters. We actually have something like 4 TVs and a dozen or so streaming devices, but I'm quite fond of our 50″ TCL Roku TV and it's probably what I'd buy if I somehow needed ANOTHER television. Great picture, respectable built-in audio, and an incredibly simple, functional remote control and interface (roughly 1/4 as many buttons as the standard TV remote, yet nothing is hidden away or tough to access). That's a minor digression, but if, like many people, you've been confused about HOW to get Acorn TV, it may be useful to you.
New Interface Leaves a Bit to Be Desired…
Acorn TV used to have a wonderful, low-tech interface that a lot of people raved about (especially in comparison to BritBox's interface, which is…lovingly wonky). A while back, they completely redesigned the interface to give it a more modern look, and while they did eventually make some improvements based on user feedback, it's still not quite as good as the older one.
Here's an example: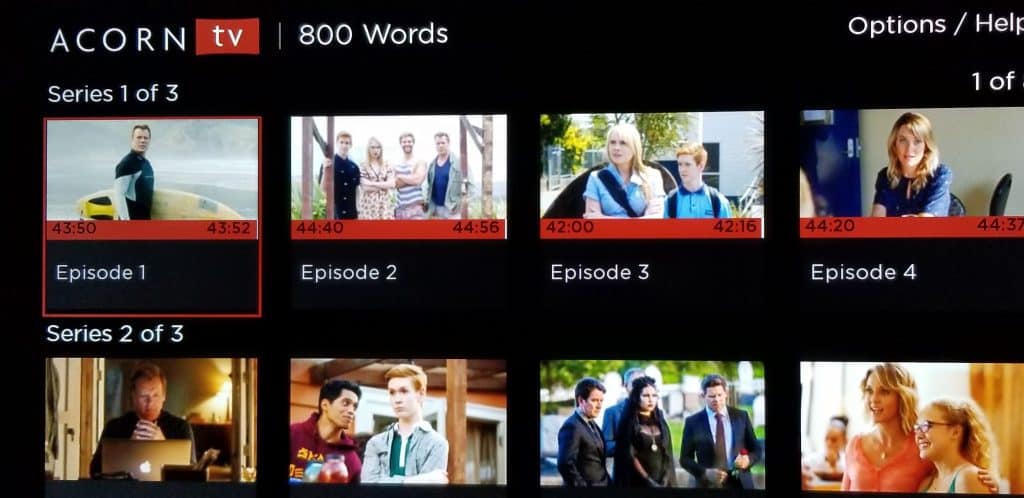 The image above shows the latest version of the Acorn TV interface. When you select different episodes, you can't see any kind of description without actually clicking the image and visiting the page for that episode. While you won't necessarily care when you're binge watching a show, it's an extremely useful feature when you're trying to figure out where you left off with something you once saw on another service, or which episode you want to watch in a nonfiction series.
The good news? The Amazon interface (below) does offer this. While the image below shows episodes available to purchase, note that you don't actually have to purchase them if you an Acorn TV subscription through Amazon. It also has that fun "Cast" tab that lets you see basic information about the main cast members.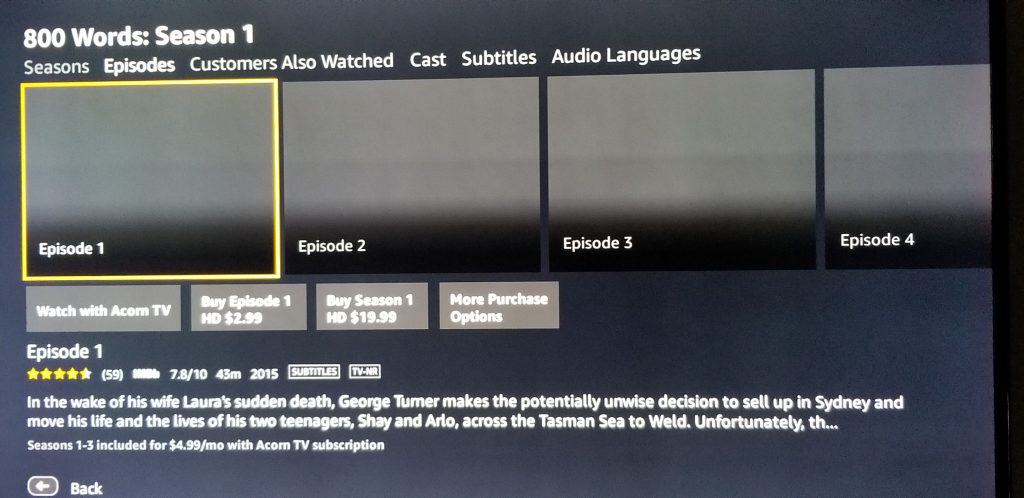 Content Warnings Could Be Better
While I'm not personally bothered by the occasional sex scene or bad word, I frequently see people complaining about certain shows having racy content, excessive swearing, or overly realistic crime scenes. It would be fantastic if Acorn TV had something akin to Netflix's star system that allowed people to score shows based on violence, profanity, and sexual content. That would make it just a bit easier on those people who prefer the cleaner, cozier programming, or those who watch with children nearby.
Because how else are you going to know just how graphic things get in that alpaca episode of Yorkshire Vet? I still feel bad for that sandwich bag…
More Content Would Be Nice, Especially Comedy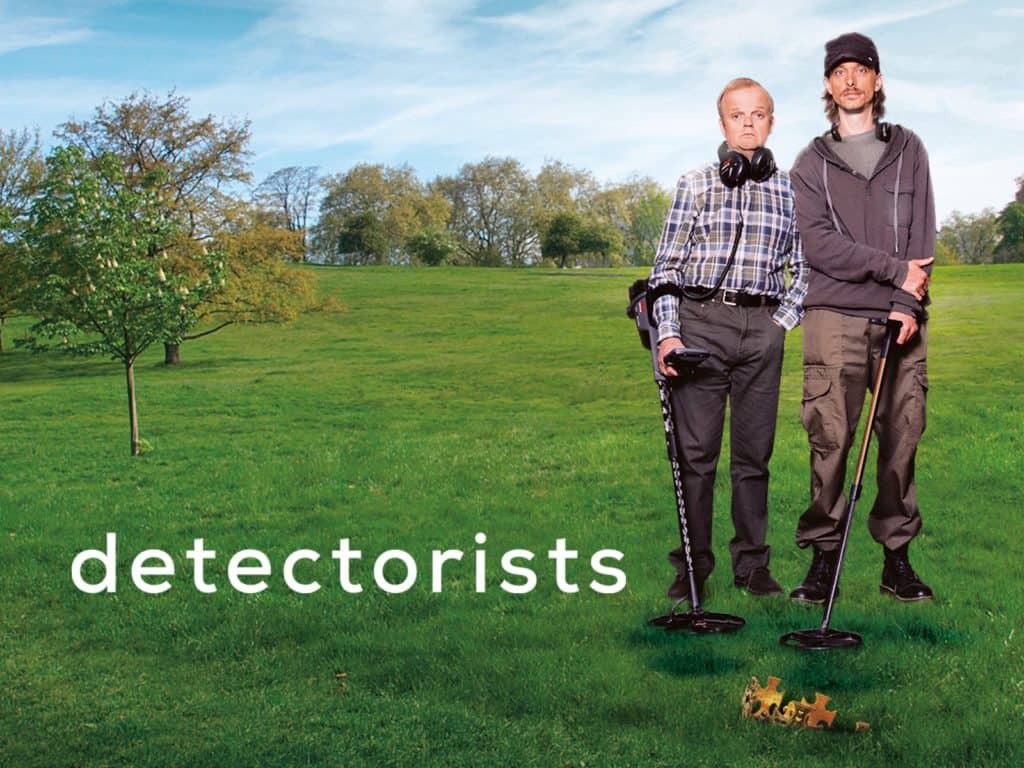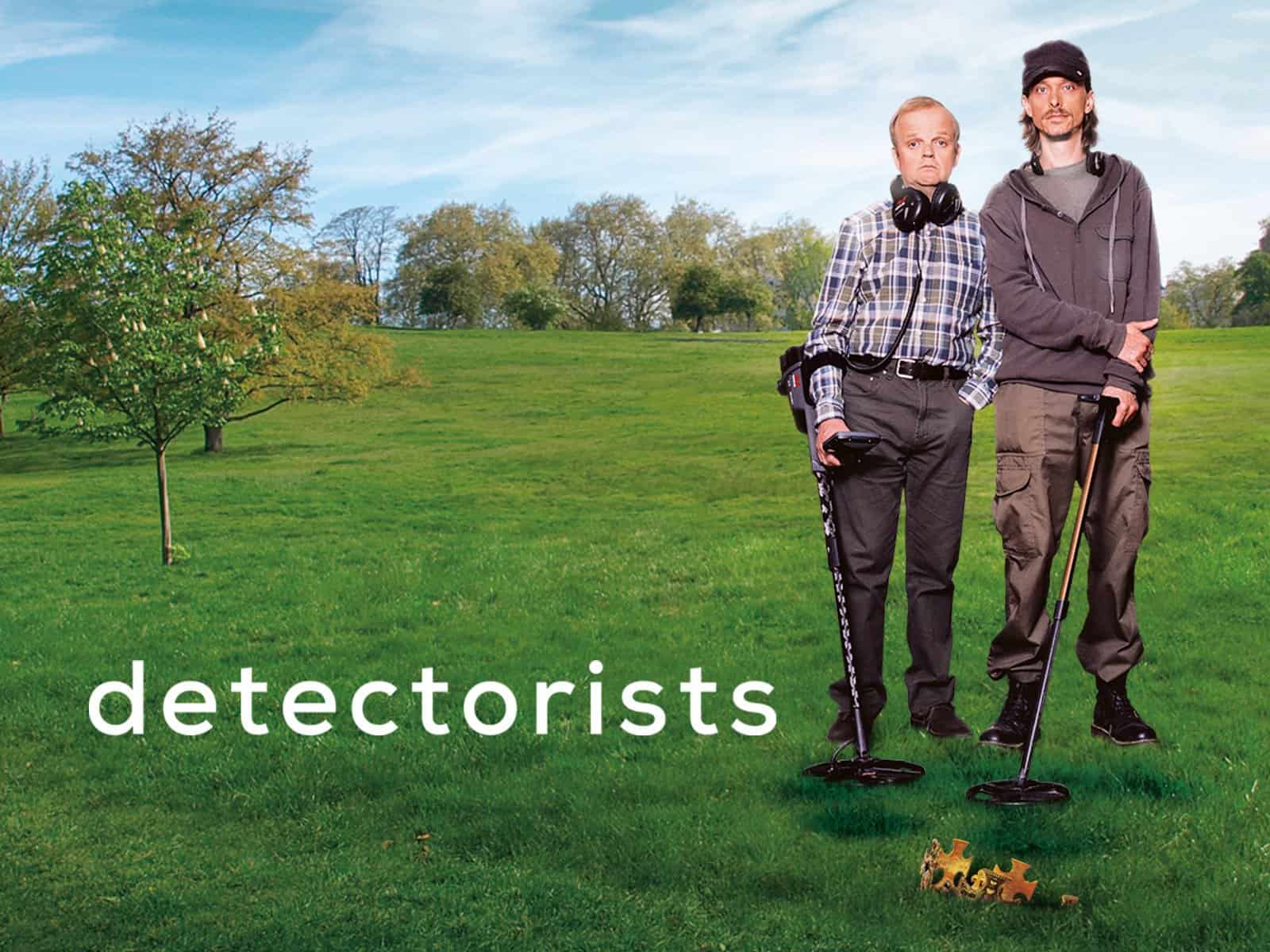 I'll be honest – this is a complaint I have with nearly every specialty streaming service. We always want more, don't we?
There are times when I've been away from Acorn for a while and I come back and I'm delighted to find 5 new shows I want to watch, and there are other times I don't touch it for a while because I've seen everything I want to see and the recent additions don't interest me. I'll probably still watch an episode or two either way, given that I run a British TV site and like to stay current, but I would love it if the turnover rate for shows was a little higher.
If you've had Acorn TV for a while and you don't always find things you want to watch, my recommendation would be to alternate months between services. Most shows stick around for at least several months (sometimes even years), so you won't miss much if you cancel for a while and come back. You can mark it on your calendar to remember easily, or manage it through Amazon where you can see all your expiration dates in one place. Pro tip – if you cancel a subscription through Amazon, it still runs until the end of the billing period. You don't have to remember the exact end dates and cancel at the last minute to get the full value.
Our Acorn TV Review in Summary…
We've talked a lot, but it really boils down to one thing: If you're a British TV fan, you need Acorn TV.
If you'd like to try it out yourself, you can sign up for a free 7-day trial using either method below (or both, if you'd like to try them both in succession and get 14-days of free trial time).