British TV Christmas Specials You Can Watch on Acorn TV
In some cases, we earn commissions from affiliate links in our posts.
The holidays are coming up fast, and if you're anything like us, you probably love going back and watching Christmas episodes of your favorite British TV series. To brighten up your season and save you a little time, we've gone through Acorn TV's current catalog to hunt down the best Christmas specials they have on offer.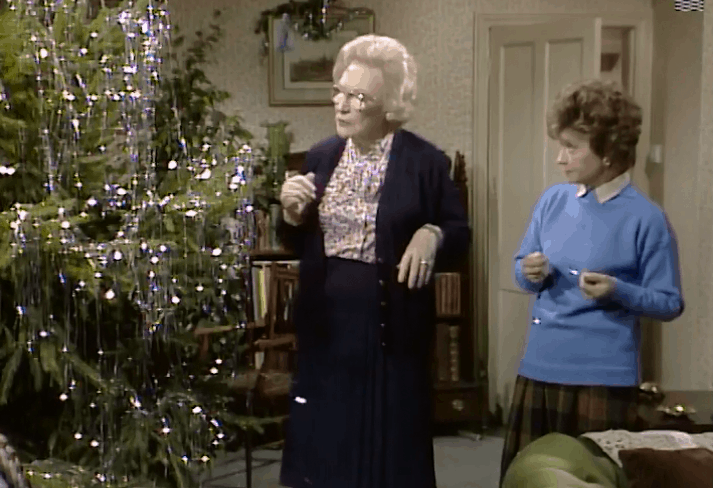 After Henry – Prunella Scales stars in this series about a woman who lives with her mother and daughter after the death of her husband. The series focuses on the strained and often amusing relationships between the women, particularly the mother-daughter dynamics. During its four-series run, After Henry made two Christmas specials: A Quiet Christmas (Season 2, Episode 1) and A Week of Sundays (Season 3, Episode 1). Watch them HERE
Foyle's War – You might think a drama about WWII-era Britain would be lacking in holiday spirit, and it's true that Foyle's War didn't have a ton of holiday episodes. They did have one, though. In Bleak Midwinter (Series 5, Episode 1), we visit December 1942, where Foyle busts a restaurateur for offering illegal Christmas foods.  Watch it HERE
Men Behaving Badly – This 1990s British sitcom starred Martin Clunes, Neil Morissey (Series 2+), and Harry Enfield (Series 1) as flatmates living the single life in South London. Near the end of the series, they released a Christmas special named "Jingle Balls". On Acorn TV, you'll find it under Series 6, Episode 7. Watch it HERE.
Doctor Finlay – After serving in World War II, Doctor Finlay returns to Scotland to practice at Arden House. The series was filmed in Auchtermuchty, and early parts of the show focus on the modernization of medicine and the institution of the NHS. The very last episode, aired in December of 1996, was a Christmas special called "Snowblind". Watch it HERE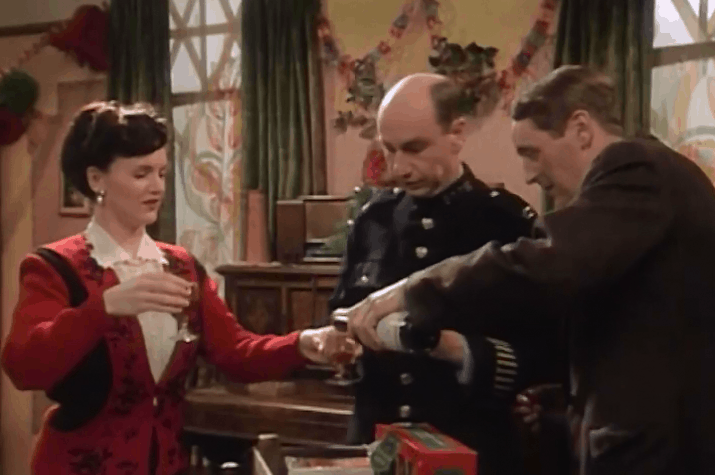 Goodnight Sweetheart – When a man unintentionally wanders through a portal back to WWII-era London, he finds it's a pleasant escape from his modern life. That's the basic premise of Goodnight Sweetheart. In Series 3, Episode 1, the show celebrates Christmas in both the 90s and the 40s. The episode name is "Between the Devil and the Deep Blue Sea". Watch it HERE
Boomers – This sitcom about three couples coming to terms with retirement includes well-known actors like Alison Steadman, Stephanie Beacham, and Philip Jackson. While most of the series was set in coastal Southern England, the Christmas special has them on a disastrous trip home from the Christmas markets in Cologne. Watch it HERE
Birds of a Feather – After their husbands are arrested for robbery, two sisters are left to fend for themselves. While Acorn only has some of the more recent seasons, they do have one of the Christmas specials. You'll find it listed as either Season 1, Episode 9 or simply "Christmas Special" on their website. Watch it HERE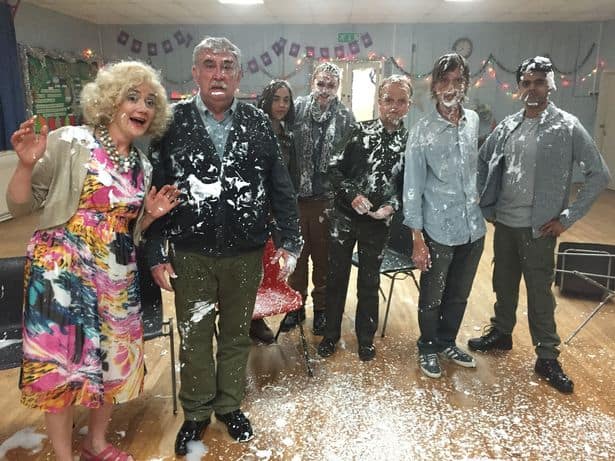 Detectorists – This quirky, quiet comedy about a group of metal detecting enthusiasts had one Christmas special over its three seasons (though we can certainly hope for more). You'll find it listed as Season 2, Episode 7. Watch it HERE
Where the Heart Is – This Yorkshire-based family drama ran for 8 seasons, with one Christmas special at the end of Series 7 (Episode 9). Watch it HERE
Fresh Fields – This classic British comedy about a couple of empty nesters had one Christmas special, "A Dickens of a Christmas". You'll find it at Series 3, Episode 7. Watch it HERE
French Fields – When the family from Fresh Fields moved to France, the series became "French Fields". Series 2, Episode 7 is a Christmas special titled "Noel, Noel". Watch it HERE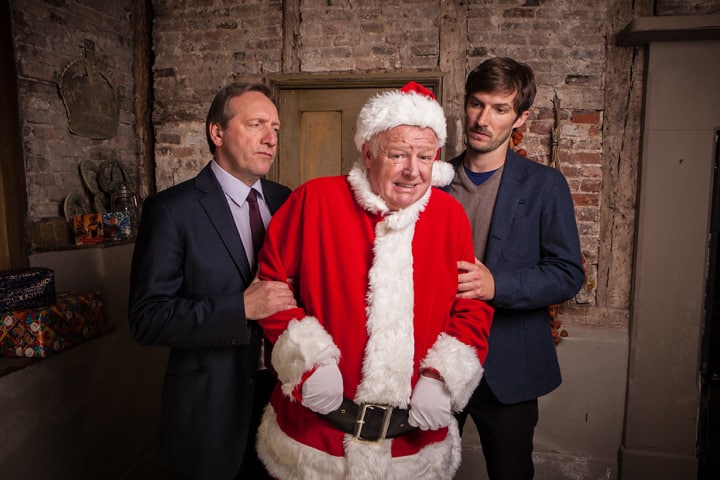 Midsomer Murders – To date, Midsomer Murders has filmed three Christmas specials: Ghosts of Christmas Past, Days of Misrule, and The Christmas Haunting. They're listed as Series 7, Episode 7; Series 11, Episode 6; and Series 16, Episode 1. Watch them HERE
Doc Martin – While Doc Martin traditionally airs in autumn and winter months, they've had a surprising lack of Christmas episodes over the years. Just one episode is listed as a Christmas special, having aired on Christmas day in 2006. "On the Edge" is not the most Christmas-y special you'll ever see, but you can find it listed under Season 2, Episode 9. Watch it HERE
Other Christmas Specials on Acorn TV?
What's your favorite of the group? And did we miss any? Let us know in the comments!
If these aren't enough for you, check out these Christmas Special collections…