Doc Martin, Season 10 to Begin Filming in February
In some cases, we earn commissions from affiliate links in our posts.
Last Updated on December 8, 2021 by Stefanie Hutson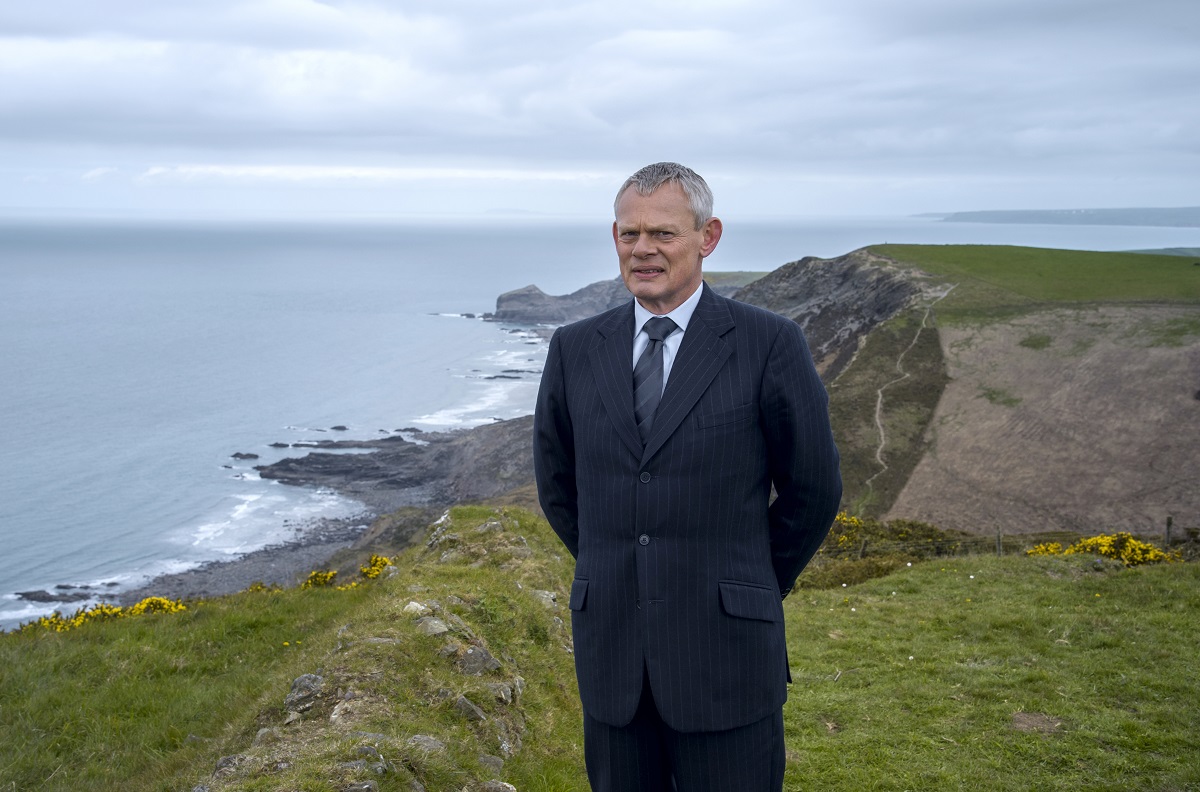 It's been over two years since the premiere of the most recent season of Doc Martin, and many fans have all but given up on the idea of Doc Martin, season 10. There's good news, though. Not only is season 10 happening, but filming begins soon.
What is Doc Martin About?
In case you've been living under a rock for the last 17 years, you've probably heard of Doc Martin. The long-running "dramedy" follows Dr. Martin Ellingham, a hard-to-love doctor in a fictional seaside village in Cornwall. He was a successful vascular surgeon in London until he suddenly developed a fear of blood that required him to leave his post.
The series follows his adaptation to life in a small community. Ellingham is a grumpy man with poor social skills and no real desire to improve them – so living amongst the same small group of people poses all sorts of challenges.
When he's professional and efficient, villagers feel he's brusque and unfriendly. When he helpfully points out the dangers of the villagers' bad habits, they don't appreciate his advice. Still, as time goes on, they all learn to live with one another – and Ellingham even builds relationships and a proper life for himself in the village.
The character was loosely based on the character of Dr. Martin Bamford in the 2000 film Saving Grace, and there are two prequel movies (though they don't really feel anything like the Doc Martin we know and love).
Need to catch up? You can watch the first nine seasons of Doc Martin HERE.
When Does Season 10 of Doc Martin Premiere?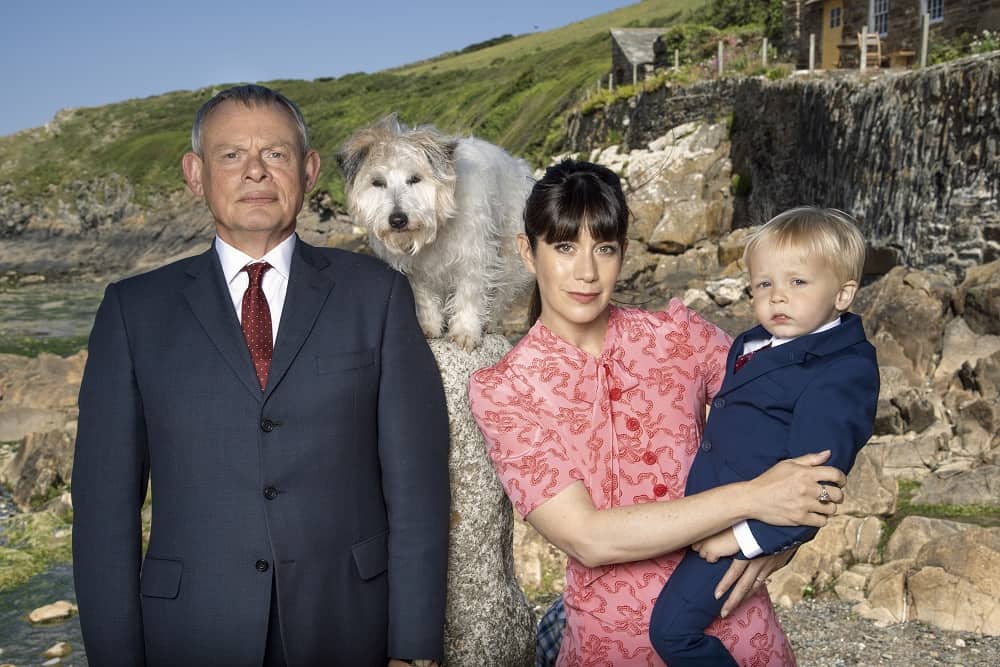 Originally, season 10 was meant to film in 2021, but with the pandemic, it was hard for studios to plan around lockdowns and secure commitments from people who were pulled in all directions after production opened up again. Luckily, they didn't abandon the project, and it's set to go ahead in 2022.
Casting services have only just put out the season 10 casting calls, offering a February 2022 start date for filming. Since filming takes several months and post-production follows that, it seems likely the new season will premiere sometime in late 2022.
Traditionally, new seasons of Doc Martin have aired in early autumn, so that would follow the trend. At this stage, however, it's still too early to have an official premiere date for season 10. That's usually announced within a month or two of when it will air.
Where Can I Watch Season 10 of Doc Martin?
Doc Martin is an ITV series, so in the UK, look for it on ITV (and later, ITV Hub).
In the US, the first 9 seasons have all appeared on Acorn TV. Though we've yet to see official confirmation, it seems very likely they'll be the place to watch season 10 when it premieres.
Who's Returning for Season 10 of Doc Martin?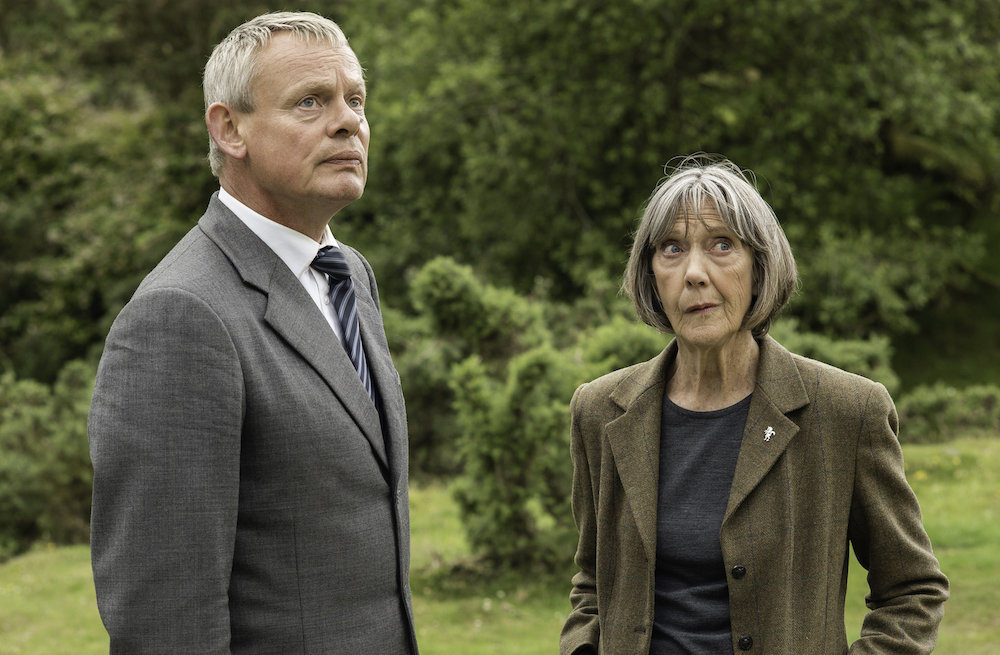 Obviously, Martin Clunes will be back as Dr. Martin Ellingham in Season 10. Without him, there's no show.
Beyond that, we've yet to get any official confirmation on returning characters. Typically, those details are released sometime between the casting calls and the actual filming dates.
It seems likely we'll see the return of Caroline Catz as Louisa, and we certainly hope all the regulars will be back. It just wouldn't be the same without Ian McNeice as Bert Large, Joe Absolom as Al Large, Selina Cadell as Mrs. Tishell, John Marquez as Joe Penhale, Eileen Atkins as Ruth Ellingham, and Jessica Ransom as Morwenna Newcross.
Will Season 10 be the Last Season of Doc Martin?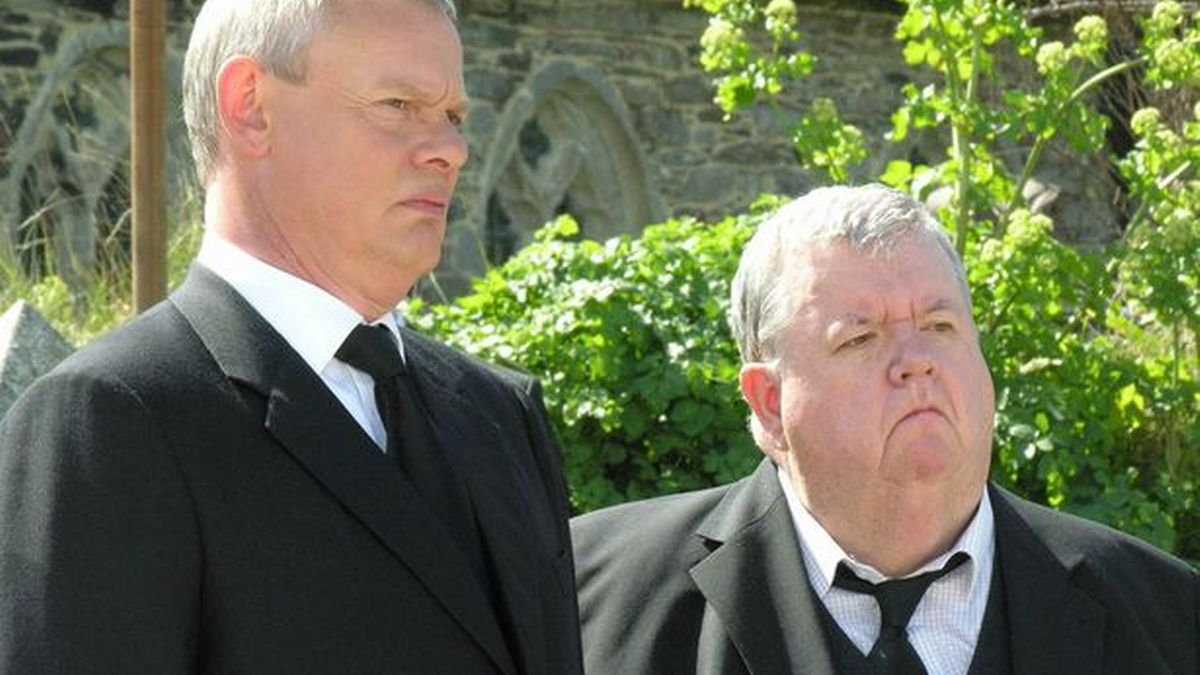 Sadly, yes. The producers have mentioned on several occasions that season 10 will be the final season of Doc Martin. Back in 2020, Clunes and his wife, producer Philippa Braithwaite, released a joint statement about the upcoming season:
We have loved making nine series of Doc Martin. When we launched the series in 2004 we could never have imagined how much our loyal viewers would take to the grumpy Doc like they have. The series has avid fans both in the UK and throughout the world and we are thrilled that Doc Martin has topped the ratings every time.

However, after sixteen years we now feel that the time has come to say goodbye to Portwenn. We will be making the tenth and final series in 2021 and we are very much looking forward to returning to Cornwall to film it.
ITV's Head of Drama Polly Hill echoed those sentiments:
I just want to thank Martin and Philippa and everyone involved in Doc Martin, because it's a brilliant, beautifully made series that has delighted audiences for many years. I am pleased that we are making series 10, and sad this will be the last, but respect their decision to bring it to a close.
We were lucky enough to be able to interview Martin Clunes prior to season 9 (before season 10 was confirmed). We asked what he would miss most if the series didn't return for another season. This is what he said:
Ohhhh, that's a good question. I'd miss the chance to, you know, it's quite a silly job, being an actor anyway, so the chance to play that silly game in such a nice place with such a great bunch of talented people across the crew and the cast. Just kind of provides you with a very safe playground to do what we do if you know what I mean.

We're all quite cool with each other and I think that means that in essence, it's a rare chance to try and celebrate something in a day, to have some fun with it and make something that's good rather than just achieve another day of filming and get through the schedule, if you know what I mean. So I'd miss that, because I think it's possibly the last good job in British TV (laughing).
Where Can I Watch Martin Clunes While I Wait for Season 10 of Doc Martin?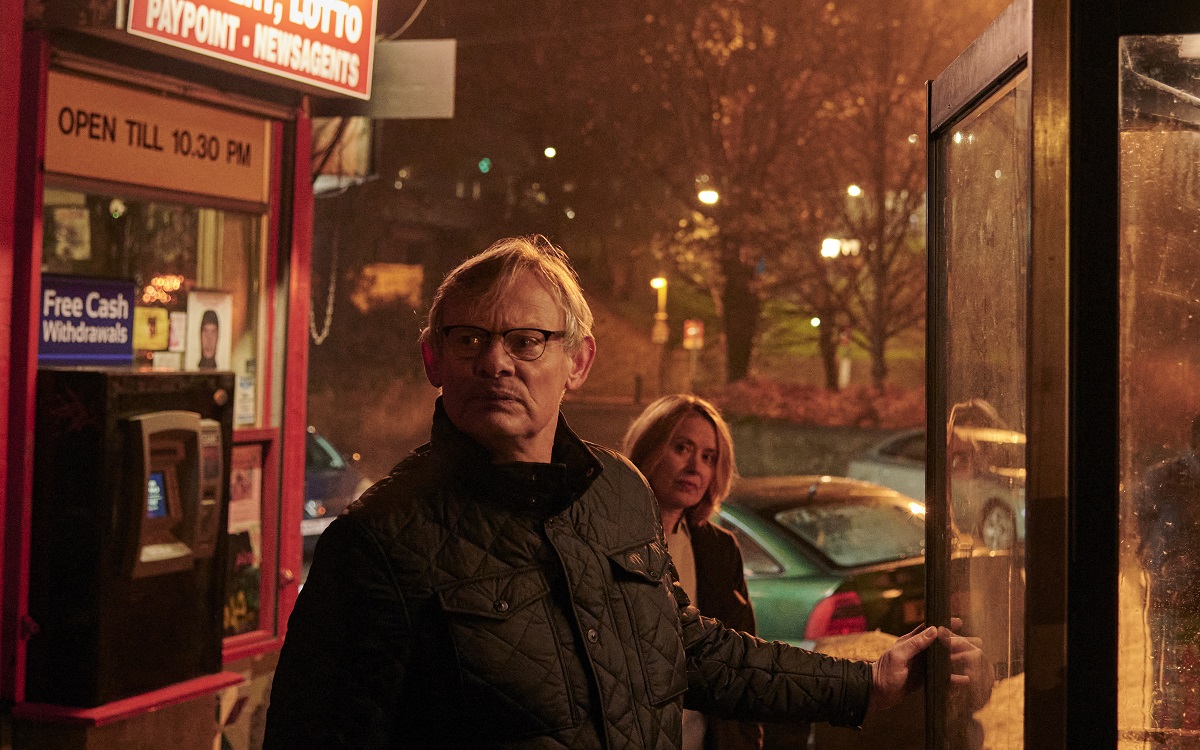 Can't get enough of Martin Clunes? In case you missed the news a while back, he recently starred in a second season of the true crime dramatisation Manhunt.
The series follows Clunes in the role of DCI Colin Sutton, a highly successful real-life detective who helped bring in some of the UK's worst criminals. Unlike many true crime stories, it focuses more on the diligent work of police investigators than on the criminals themselves.
You can watch both seasons of Manhunt HERE on Acorn TV.
Where is Doc Martin Filmed? Can I Go Watch?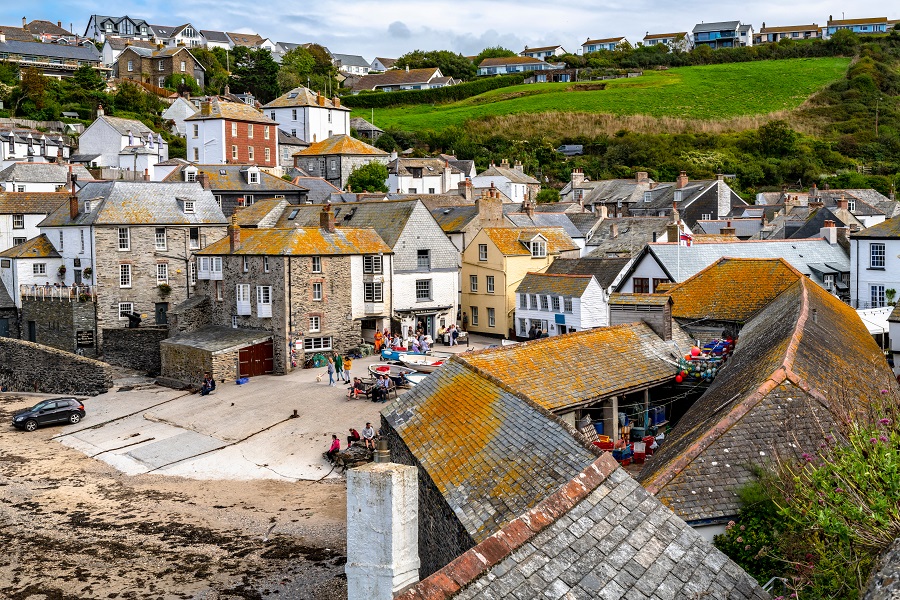 Doc Martin is filmed in the Cornish village of Port Isaac – so yes, it is a real place you can visit.
It's a small village, and visiting during filming can be very crowded, difficult, and expensive. Still, quite a few people come from miles around to get a peek at the filming process. In the past, Acorn TV has even offered travel packages that include a stop by the filming + a meet and greet.
We don't know if they'll do that this time around, and it's unclear what UK travel restrictions will look like in February and the following months. If you DO decide to plan a trip around the upcoming filming dates, we strongly recommend making sure your trip is fully insured/refundable in the event of new travel restrictions.
Prefer to check out Port Isaac virtually? Check out our virtual tour of the Doc Martin filming location.
Are You Excited for Season 10 of Doc Martin?
While we've heard from a few people who lost interest as the series went on, it seems like the overwhelming majority of fans will be sad to see Doc Martin end – even after 10 seasons and nearly 20 years. We're thrilled there's one more season to look forward to, and we hope they make it a good one. We wish them all the best for their upcoming filming dates.