Autism in British TV: Shows About Autism & Autistic Characters
In some cases, we earn commissions from affiliate links in our posts.
Last Updated on April 20, 2022 by Stefanie Hutson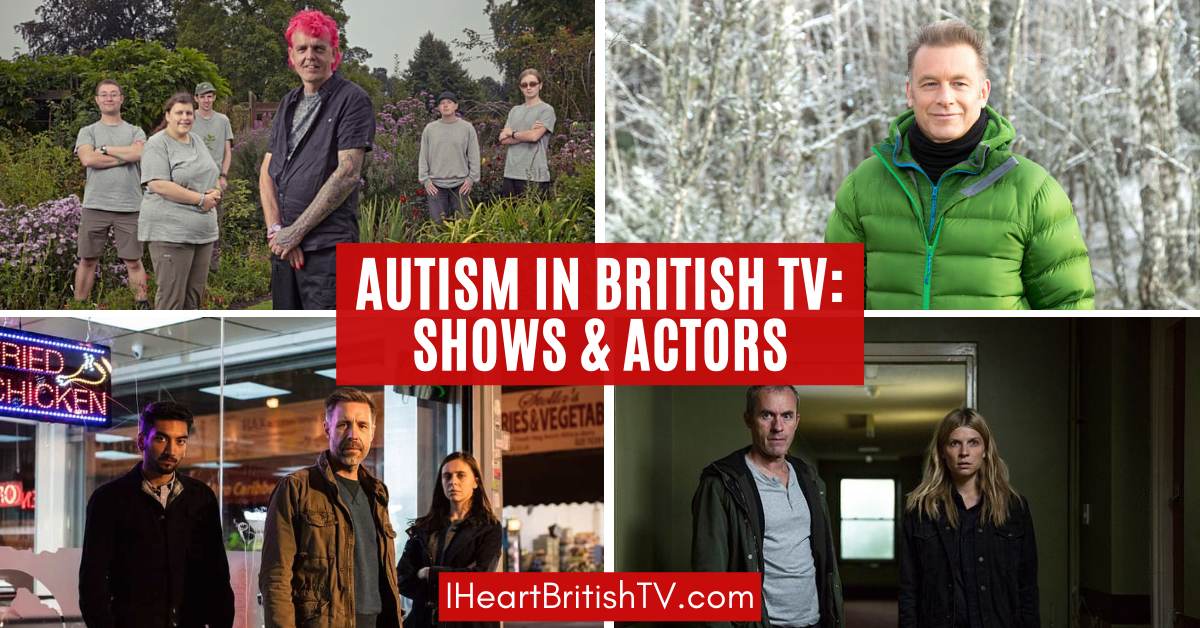 This post is a slightly modified re-print from our British TV Streaming Guide: US Edition, Spring 2021. It's no longer the most recent edition, but if you want a printed copy of the 2021 spring guide, you can still get it at: Amazon
April is World Autism Month, so we thought it only fitting that our spring edition should do its part to raise awareness and offer up some shows that might be of interest to those who have autism, know someone with autism, or wish to know a little more about autism.
In particular, we'd like to draw attention to the plight of autistic women, as it's only in recent years that psychologists have begun to realise just how many women have been overlooked and mis-diagnosed due to gender-biased diagnostic criteria and expectations.
Many women – especially those of average or above average intelligence – can be autistic without realising it. Often, they've spent their entire lives feeling different from everyone around them while trying their hardest to seem normal (and failing frequently). Many have been misdiagnosed and medicated to within an inch of their lives, all because doctors and therapists have long considered autism to be almost exclusively a male condition.
Since more than 80% of our readers are women – many from generations that didn't understand and diagnose autism in women – we felt this was worthy of mention.
Some may wonder why anyone would need to know they were autistic if no doctor or family member had ever noticed it, but there are a few very good reasons:
A lot of autistic women have spent a lifetime beating themselves up for being weird or abnormal or socially inept. When they're diagnosed (or when they read descriptions that resonate), it can lead to a new level of self-awareness and self-forgiveness.
Many women who don't know they're autistic have problems with depression or mental illness (often from the stress of living in a world not well-suited to their needs). By knowing what's wrong, they can make better decisions about how to adapt.
Autistic people are prone to being abused and manipulated. By knowing they're autistic, friends and family can help them avoid many dangerous situations.
Knowing you're autistic can make it easier to find and befriend people who are like you, and studies have shown that having friends can improve one's health and longevity.
In short, it's not about friends and family and society and labels (though there can be benefits in those realms, too). It's about the autistic person being empowered to improve his or her life.
If you'd like to learn more about women and autism, we recommend checking out the resources below:
If you wish to learn more or donate to an organisation that supports autistic people and their families, we recommend ASAN (Autistic Self Advocacy Network). You can visit their website at AutisticAdvocacy.org.
Side note: Some people might be wondering why the header image for this post is red instead of blue, given the "light it up blue" campaign that goes around social media every year. The reason is simple. The blue movement comes from a group called Autism Speaks, and many autistic people feel they're a hate group because of their efforts to prevent autistic people from being born. Some feel the color blue also reinforces the stereotyped notion that autism is strictly a male condition – so many autistic people feel "red instead" is a more appropriate choice.
British TV Shows About Autism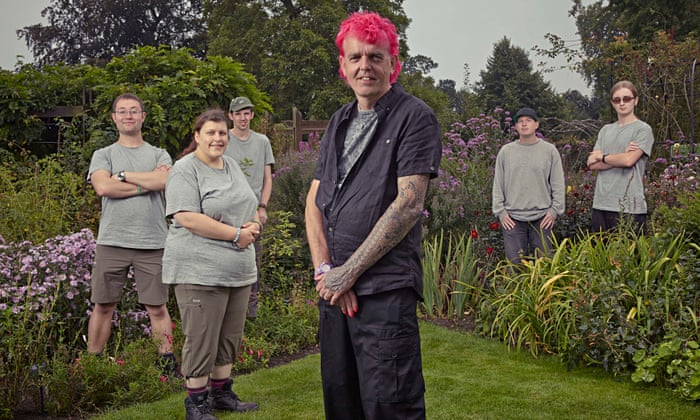 Girls with Autism – 2015 – Because autistic girls and women are often better at masking their unique traits, they've gone largely overlooked in studies of autism. At the Limpsfield Grange boarding school, they're doing their best to change perceptions and help autistic girls lead better lives. Vimeo.
Pablo – 2017 – Using only crayons and creativity, a young boy with autism draws an imaginary world where animal friends help him with real life difficulties. Netflix. Sadly, this one has been removed and we've yet to find another streaming outlet that offers it.
Louis Theroux: Extreme Love – Autism – 2012 – British filmmaker Louis Theroux looks at how autistic children perceive the world around them, and the impact it can have on their families. BBC Select.
The Autistic Gardener – 2015 to 2017 – This fun series sees a team of autistic gardeners – led by an award-winning autistic gardener – as they remodel garden spaces for a variety of individuals around the UK. Aside from gardening knowledge, you'll also learn a thing or two about the unique skills and challenges of people on the autism spectrum. Inside Outside.
One Deadly Weekend in America: A Killing at the Carwash – 2017 – In May 2015, an autistic teenager was murdered for wearing the wrong colour of shoes. Through his story, we get a look at what life is like in LA's gangland. BBC Select.
Autism & Me – Ireland – Though not British, this documentary asks a variety of autistic people of varying ages what it's like to live with autism. Amazon (Purchase only)
British TV Shows With Autistic Characters or Presenters
Some people get quite upset about discussions of characters and the "autism label", saying it's impossible to know what the writer(s) intended if they don't tell you a character is autistic.
While that's true, we fail to see the harm in people speculating about fictional characters. It seems only natural for people to light up when they recognise little bits of themselves on screen. It reminds me a bit of Scottish poet Alexander Smith's famous line, "Love is but the discovery of ourselves in others, and the delight in the recognition."
Plus, even if a writer didn't specifically make a character autistic, most writers base their characters on traits they've seen in real life – and many autistic people (especially older people whose outward autistic traits are mild) are undiagnosed. It's entirely possible that some writers have written in autistic traits they observed in actual autistic people – or even themselves.
If you enjoy watching characters and presenters who display some degree of autistic traits, you might want to check out these shows. There aren't many examples of women, unfortunately, but that's probably not surprising since many women work hard to mask their differences.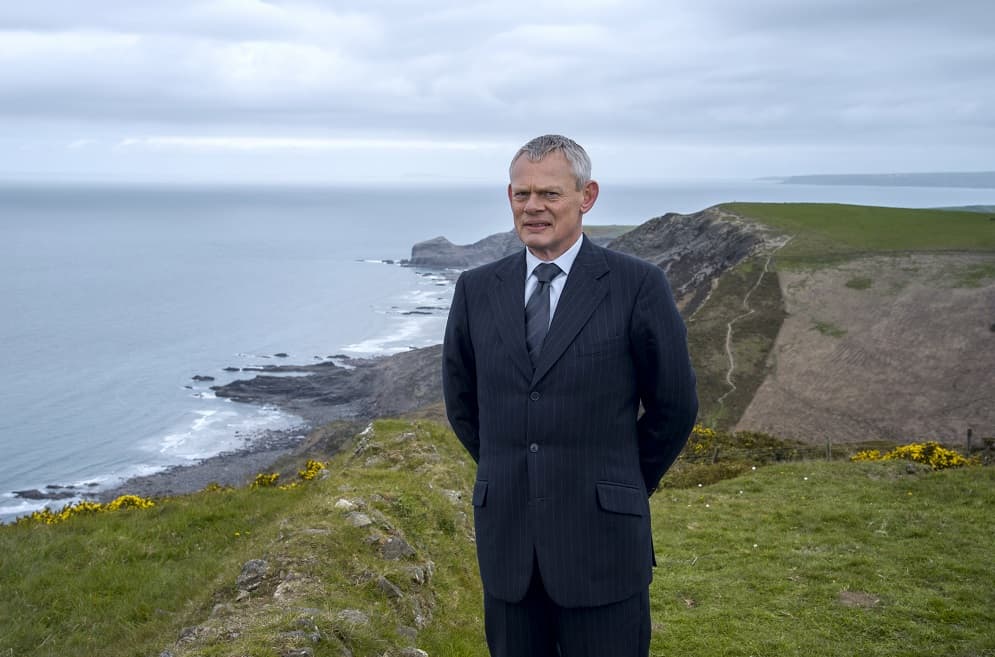 Doc Martin – 2004 to present – Martin Clunes (Men Behaving Badly) stars in this comedy about a brilliant but grumpy London surgeon who suddenly develops a fear of blood. He leaves his high-flying career and takes a post in a Cornish fishing village where he spent holidays as a child with his Aunt Joan. Many believe Martin's social troubles stem from Asperger's (an outdated term now bundled under Autism Spectrum Disorder). There's one episode where it's actually suggested by a professional in the show, but the producers haven't confirmed or denied the diagnosis. Acorn TV, Hulu, Tubi, Pluto.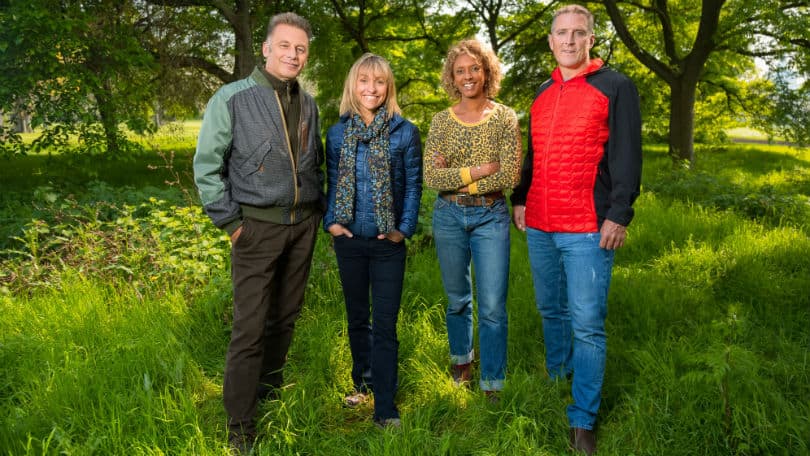 Springwatch, Autumnwatch, and Winterwatch – Annual – Presenter Chris Packham was diagnosed with Asperger's before they stopped using the term, and he's a fantastic example of a successful adult on the spectrum who's managed to adapt his life to his needs. His enthusiasm for nature is infectious, and his knowledge is deep. You can read more about Packham's thoughts on the condition and how it's impacted him HERE (and one more HERE, for good measure).
Watch them:
Hive Alive – 2014 – Autistic presenter and naturalist Chris Packham takes us inside the hive to look at the secret lives of bees. IMDb TV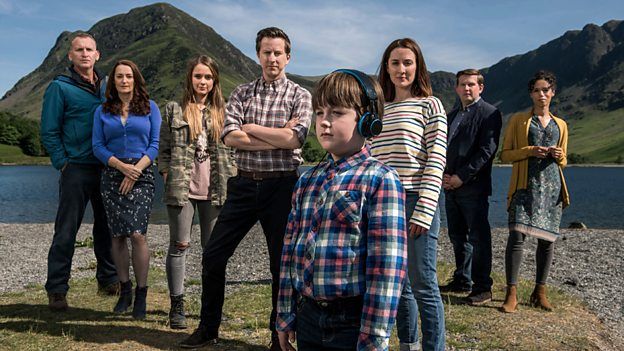 The A Word – When their son is diagnosed with autism, a family struggles to come to terms with what that means for all of them. Morven Christie and Christopher Eccleston star. Sadly, this one has recently been removed from Amazon's Prime Video service – but you can still pick it up on DVD if you have a region-free DVD player.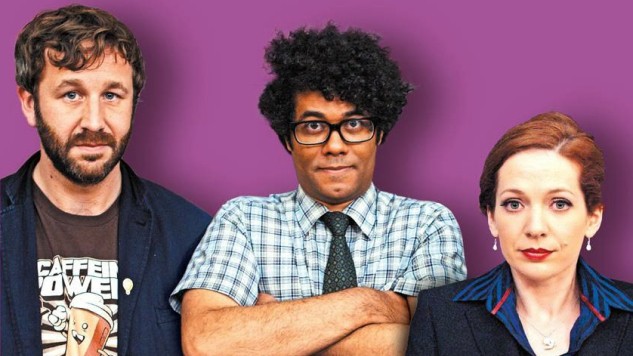 The IT Crowd – 2006 to 2013 – Banished to the basement, two nerds and their clueless leader service the IT needs of a strange and generic corporation. The character Maurice Moss is frequently cited as a textbook example of an autistic male. Netflix.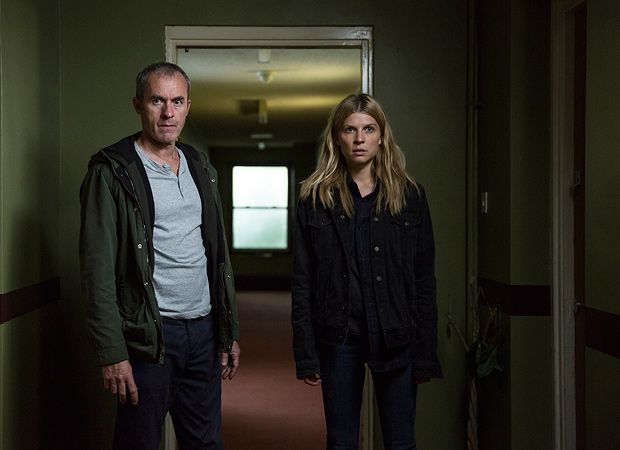 The Tunnel – 2016 to 2018 – This British and French co-production is based on the Danish-Swedish series The Bridge. Both feature a female detective with Asperger's, which is rather unusual since very few autistic women are shown in TV and film. In The Tunnel, the character is named Capitaine Elise Wassermann, and in The Bridge, it's Saga Norén. The Tunnel is available on Amazon Prime Video, while The Bridge is on Sundance Now/AMC+.
Endeavour & Inspector Morse – 2012 to present & 1987 to 2000 – Though it's never been stated, some suspect Endeavour Morse of having Asperger's (again, not an official term anymore but it's one that conveys a certain group of traits). He's awkward and occasionally abrasive, he's bright and incredibly focused, and he sometimes runs afoul of what's considered appropriate. He doesn't seem to have a lot of close friends his own age, and while he occasionally walks alongside others for a time, he mostly drifts through life on his own. He also has very strong interests in poetry, music, and puzzles – often spotting patterns others don't.
It's worth noting that both Morse shows are set during times when only the most outwardly severe cases of autism were diagnosed.
Watch them:
The Good Doctor – United States – 2017 to present – While the series is American, lead actor Freddie Highmore is English. He plays Dr. Shaun Murphy, an autistic young man who's going through his surgical residency. Hulu.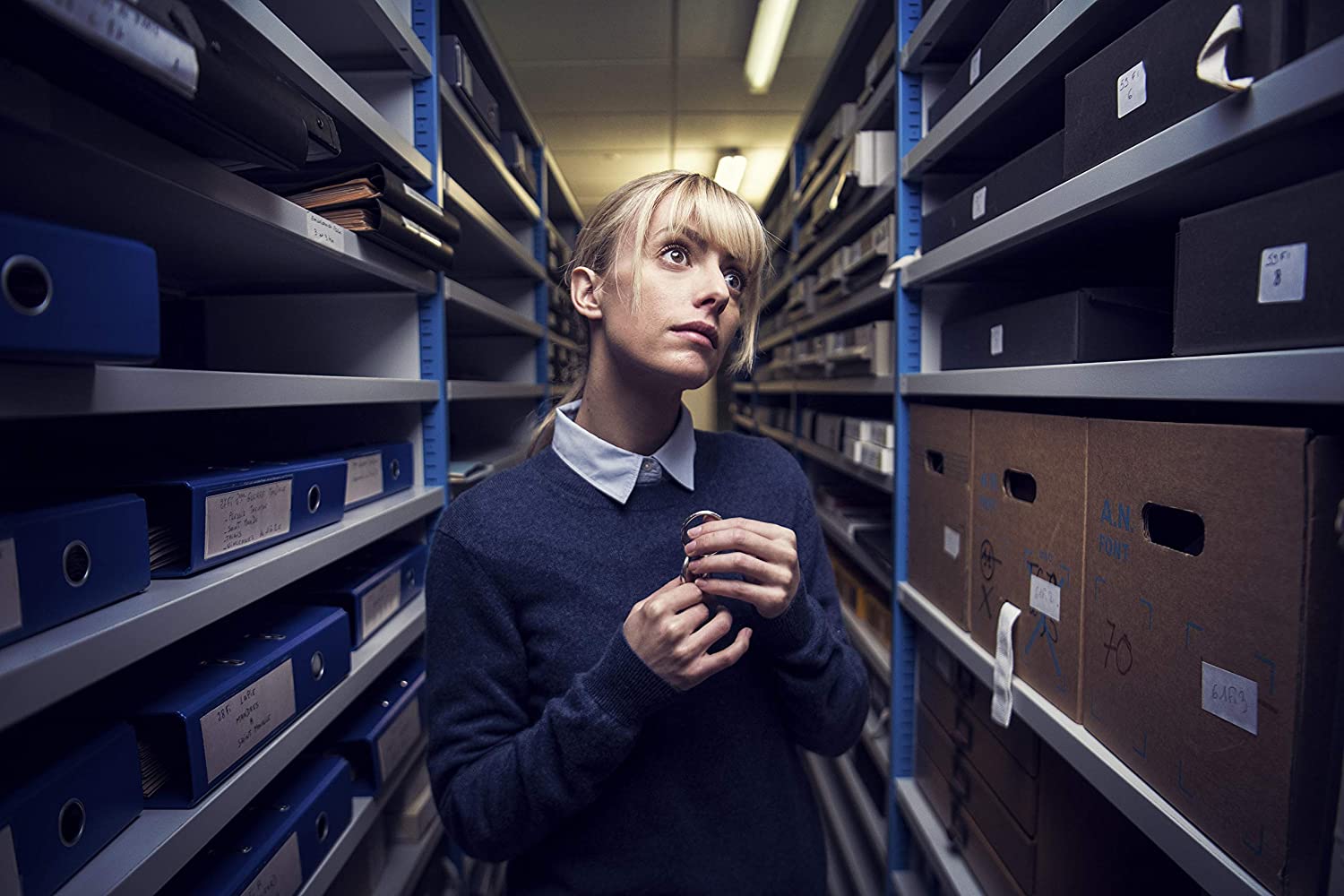 Astrid – France – 2019 to present – Though this one is in French with subtitles, we're including it because (a) it's a European murder mystery and a lot of our readers like those, and (b) female examples are so few and far between that we didn't want to exclude this one simply because it was set in a country 20 miles across the English Channel.
Astrid follows an autistic but brilliant young woman who works in a criminal records department. She struggles with social matters and relationships, but she's brilliant at seeing patterns and making connections others don't. When detective Raphaëlle Coste recognises her talents, they begin a working relationship that evolves into real friendship. Streaming on PBS Masterpiece.
Autistic British Actors
In recent years, a couple of British actors have come forward to say they've been diagnosed with autism spectrum disorders.
Paddy Considine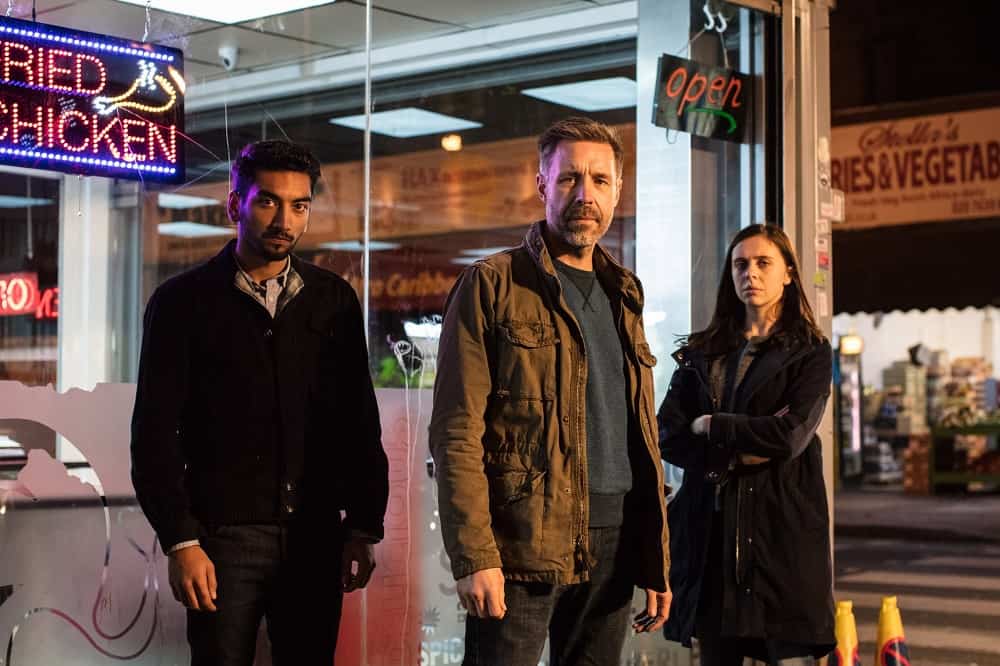 Paddy Considine (Peaky Blinders) recently opened up about his own Asperger's diagnosis and how it was a great relief to him. You can read more about his diagnosis HERE.
Watch Paddy Considine in:
House of the Dragon (Game of Thrones prequel, premieres August 21st, 2022)
Susan Boyle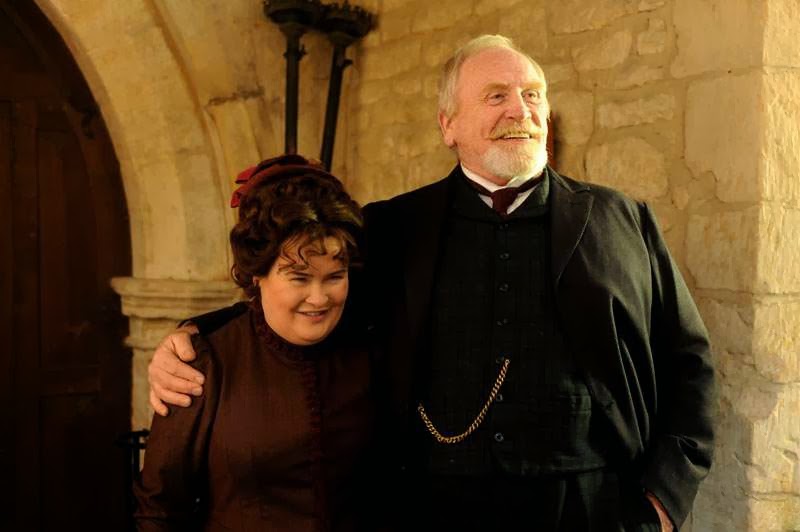 After a lifetime of feeling defective and "brain damaged", Susan Boyle was diagnosed with Asperger's as an adult. She's spoken of her diagnosis in a number of interviews, expressing relief at her newfound ability to understand her struggles. While she's more singer than actor, she did appear in the 2013 film The Christmas Candle.
Sir Anthony Hopkins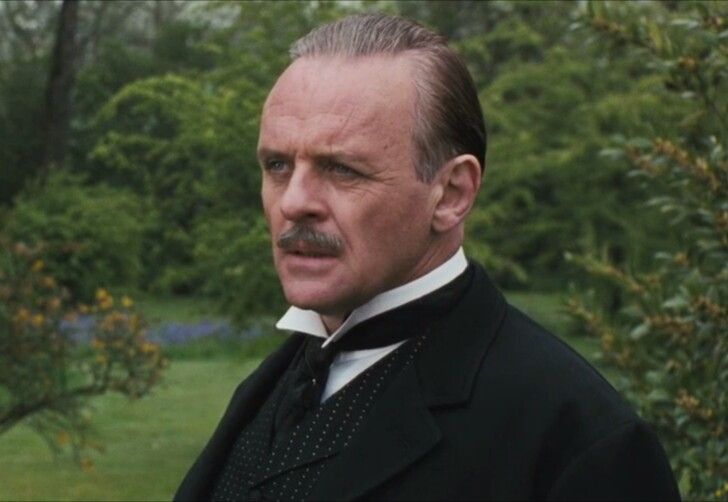 Welsh actor Sir Anthony Hopkins wasn't diagnosed with Asperger's until he was in his 70s. When he was young, only the most severe cases were caught – and any odd traits were written off as character defects. Luckily, many older people are beginning to understand what was at the root of their lifelong difficulties. You can read more about his diagnosis here, or check out some of his performances below:
Interested in Other British TV Shows That Highlight People With Disabilities or Different Abilities?
Contributor Liberty White put together a post a while back about shows that highlight various illnesses, disabilities, and alternative abilities. You can check it out here.
Save it to Pinterest!