9 British TV Shows We'd Love to See on Streaming Services
In some cases, we earn commissions from affiliate links in our posts.
Last Updated on December 17, 2019 by Stefanie Hutson
Between all the various streaming services available in the United States, you can find more than 1000 different British TV shows available to stream. Even still, there are loads of wonderful British shows you can't stream. We know there are a variety of reasons shows become unavailable, but we'd love to see these series made available for streaming in more markets.
For each of the shows below, we've included purchase links for DVDs. Someday, we might be able to update the post with streaming links, but for now they're all purchase-only (unless you have a really great local library).
For US readers, keep in mind that you CAN order DVDs from Amazon UK if you have a region-free DVD player. They're a great investment for serious British TV fans, partly because they let you watch shows that are otherwise unavailable, and partly because Amazon UK often has better pricing on DVD sets.
Monarch of the Glen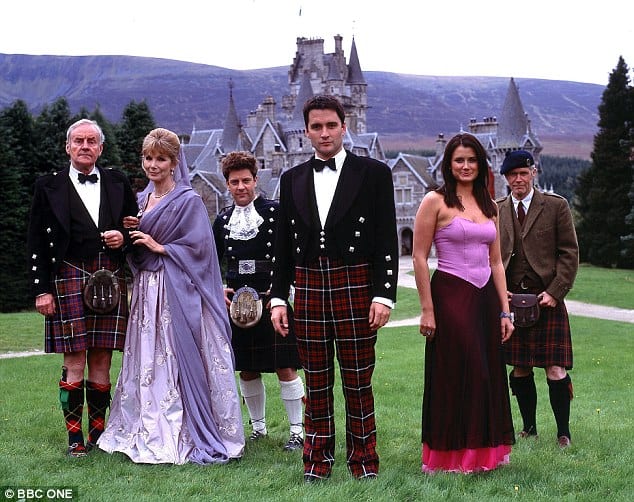 This delightful Scottish drama ran for 7 seasons, 3 of which were amazing – and 4 of which were progressively less good as original cast members departed. Aside from the fact that this series gave us one of Richard Briers's final major roles, it also gave us Julian Fellowes as Lord Kilwillie. Yes, that Julian Fellowes. Before he wrote Downton Abbey, he played a wealthy neighbour to the MacDonald clan.
The show kicks off when Archie MacDonald returns home from London at the news of his father's failing health. He arrives to find his father in better than stated condition, but the estate in shambles. Torn between a promising career in London and trouble on the homefront, he's forced to make a decision.
Monarch of the Glen is one of those shows that makes you wish you could climb inside your television and never come out. Between the lovely estate, the gorgeous Highland scenery, and the slower pace of life, don't be surprised if you find yourself wishing you could live at Glenbogle.
Similar Shows: Ballykissangel, Hamish MacBeth
Where to Watch It: Years ago, this one streamed on Netflix. Now, your only option is to buy the DVD collection. It's worth it, though – even the later seasons. Amazon US | Amazon UK
The Good Life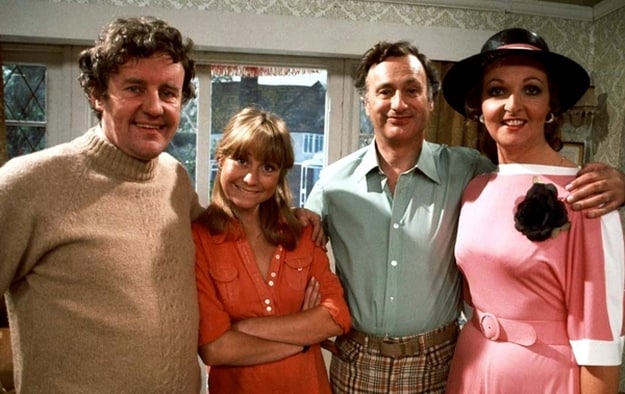 Though it's more than 40 years old now, there's a freshness to this delightful 1970s sitcom. With stars like Felicity Kendal, Richard Briers, Penelope Keith, and Paul Eddington, it's not hard to see why it's such a classic.
It's also worth noting that it was written by John Esmonde and Bob Larbey. Together, the two were responsible for some of the UK's best comedies – and Larbey would later to go to write As Time Goes By and A Fine Romance alone.
The series begins on Tom Good's 40th birthday. Good, played by Briers, decides he's fed up with the rat race. Rather than buying a sports car or taking a young lover, he decides to pursue self-sufficiency at the suburban home he and his wife share. Before too long, they're planting veg and raising livestock…something the next-door neighbours are none too happy about.
Similar Shows: To the Manor Born, Keeping Up Appearances
Where to Watch It: Amazon US | Amazon UK
Trollied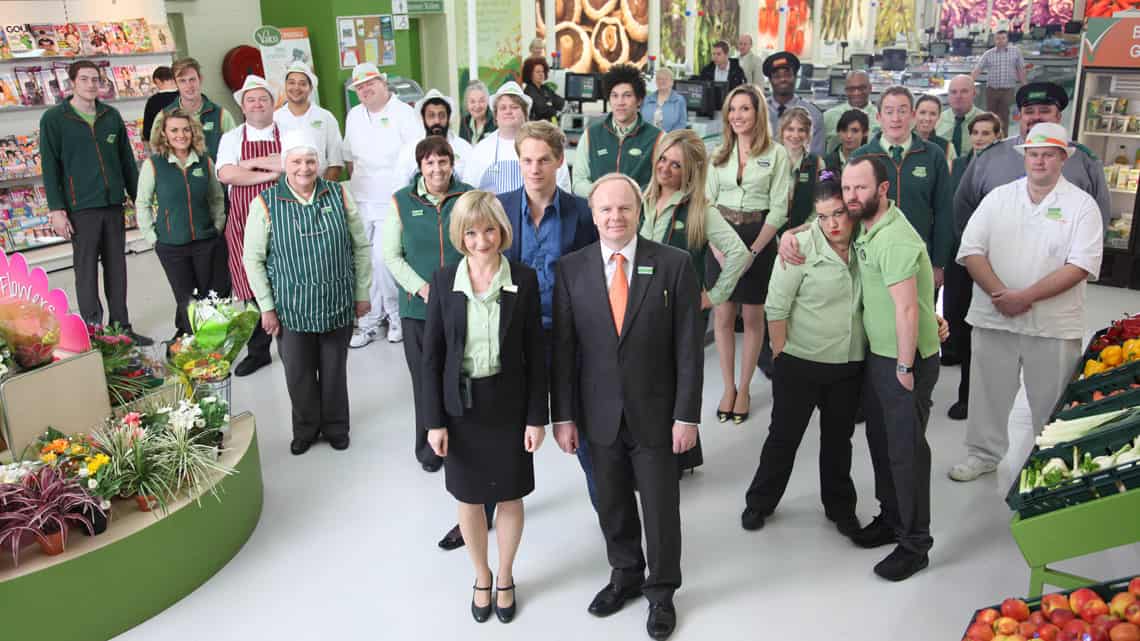 Once upon a time, you could find at least the first season or two of this series on the now-defunct streaming service SeeSo. The series takes place entirely within a grocery store called Valco (suspiciously similar to the UK's Tesco), and the staff will definitely leave you wondering how anything ever gets done.
Jason Watkins (who recently played the PM in The Crown on Netflix) stars as Gavin Strong, the lovably awkward manager of Valco's Warrington branch. The frequently rotating cast includes loads of British TV favourites like Stephen Tompkinson (Ballykissangel, DCI Banks), Sally Phillips (Miranda), Dominic Coleman (Miranda), Chanel Cresswell (The Bay), Sarah Parish (Bancroft), Miriam Margoyles (Call the Midwife), Aisling Bea (Finding Joy, This Way Up), and Mark Addy (The Syndicate).
Similar Shows: The Job Lot, The Brittas Empire
Where to Watch It: Amazon US | Amazon UK
To the Manor Born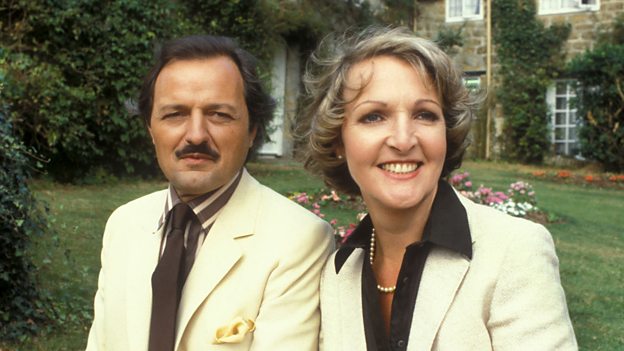 To the Manor Born is another one of those old sitcoms that still manages to feel fresh today. It tells the story of Lady Audrey fforbes-Hamilton, a happily widowed woman until she learns her late husband has left her penniless, forcing her to sell the family estate. It's auctioned off to a foreigner, grocery millionaire Richard De Vere, a man Audrey can't help but sneer at.
Forced to move to the estate lodge, Audrey and Richard are constantly at each other's throats – but attraction and mutual respect creep in over time. It's fun and light-hearted, with deceptively good writing behind the whole thing. Penelope Keith and Peter Bowles star.
The original series ran from 1979-1980 (three seasons), but it also came back for a one-off anniversary special in 2007 (included with some DVD sets, or available by itself).
Similar Shows: The Manor Reborn (non-fiction), Executive Stress
Where to Watch It: Amazon US | Amazon UK
Two Thousand Acres of Sky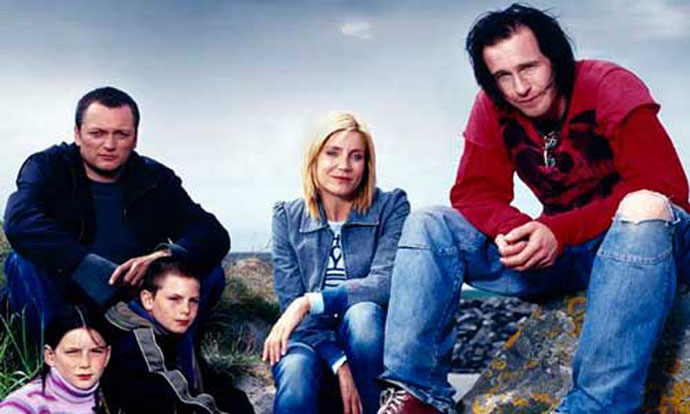 When the Scottish island of Ronansay learns their local school is in danger of closing due to low population, they decide to find some more children. Londoner and single mom Abby Wallace sees their appeal to bring in young families, and she'd love a change of pace. The only problem? She doesn't have a husband, and the ad has specifically requested married couples with children.
Wanting the best for her, Abby's best friend Kenny agrees to pose as her husband. In no time, they're living in Scotland and loving every minute of it – aside from the challenge of keeping up the charade, anyway.
Similar Shows: Monarch of the Glen, Hamish MacBeth, Where the Heart Is, Take the High Road
Where to Watch It: Amazon US | Amazon UK
Great Canal Journeys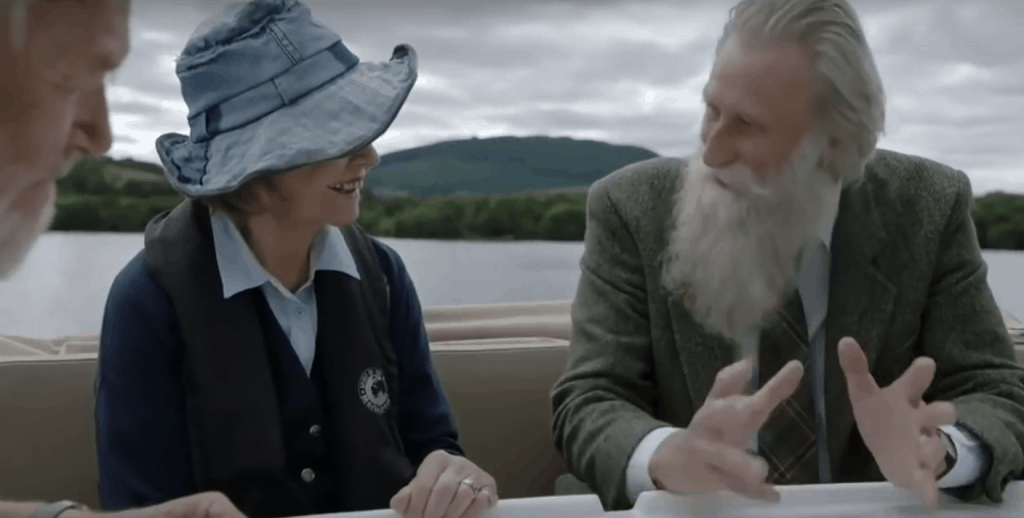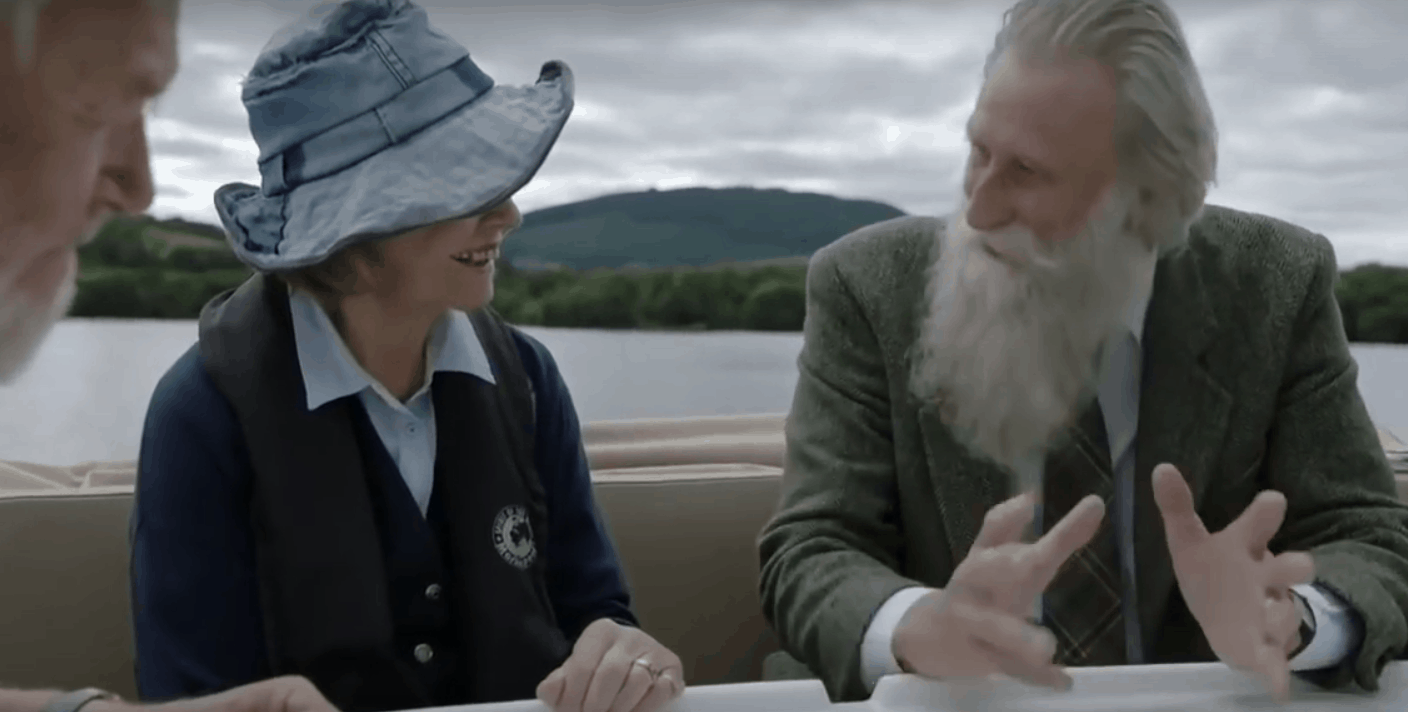 Timothy West and Prunella Scales star in this delightful travel series. In each episode, the long-time married couple ventures down a different stretch of canal – often in the UK, but occasionally in far-flung locations like Egypt, Argentina, and Canada.
Aside from the wonderful scenery, this series is particularly poignant because Prunella suffers from a slow-progressing dementia. The Fawlty Towers star has been experiencing marked cognitive decline over the last couple of decades, but their travels allow her to continue enjoying life and reflecting on good times in the past.
They recently released a 10th and final series, along with a special that sees them returning to the Oxford Canal. Considering many episodes aren't even available on DVD, it would be wonderful if a streaming service put them all online for easy streaming. You can also read their book, "Our Great Canal Journeys: A Lifetime of Memories on Britain's Most Beautiful Waterways".
Similar Shows: Travels by Narrowboat, Cruising the Cut, Barging Round Britain
Where to Watch It: Amazon US: S 1-5 DVD // Amazon UK: S1-5 DVD | S6 DVD
Fun fact: In Series 6, Episode 2: The Caledonian, they make a stop in Drumnadrochit along Loch Ness. Timothy and Prunella chat with Adrian Shine, designer of the exhibition at the Loch Ness Centre & Exhibition AND the man who helped my fiancé propose earlier this year.
Hotel Babylon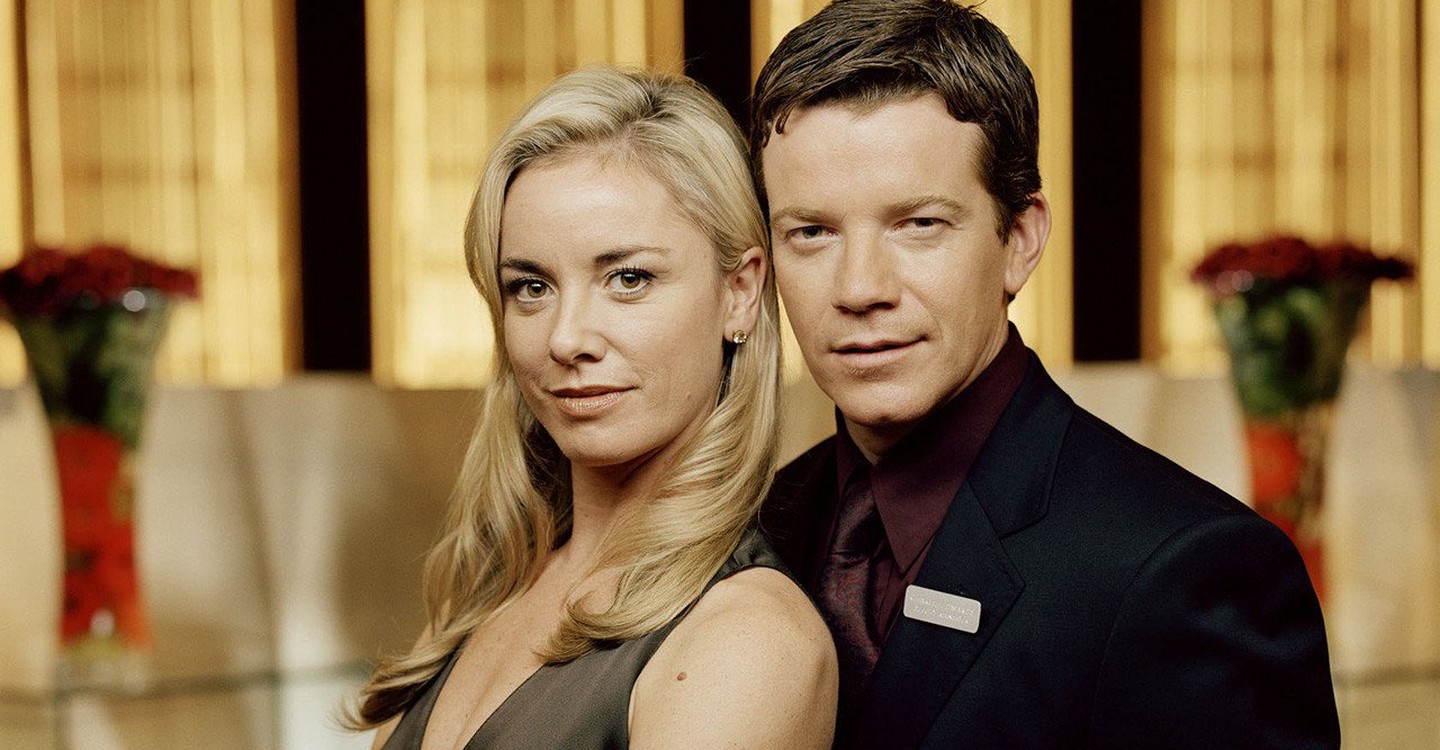 This nighttime soap takes place in a high-class hotel in London, and it originally ran from 2006-2009. While part of it *is* available to stream HERE (purchase only at time of writing), Series 1 and 4 are currently only available on DVD. The series is based on a book by an anonymous author in collaboration with Imogene Edward-Jones, and you can check that out HERE.
The majority of the story revolves around ambitious General Manager Rebecca (Tamzin Outhwaite) and her deputy manager Charlie (Max Beesley) – but as it's a high-end hotel, it has more than its fair share of interesting guests and problems. It's far from a deep or thoughtful show, but it's good fun if you're looking for a bit of fun escapism.
Similar Shows: Hustle, Secret Diary of a Call Girl
Where to Watch It: Amazon US: S1 DVD | S1-3 DVD | S2-3 Streaming | S4 DVD /// Amazon UK: S1 DVD | S2 DVD| S3 DVD | S4 DVD
Fat Friends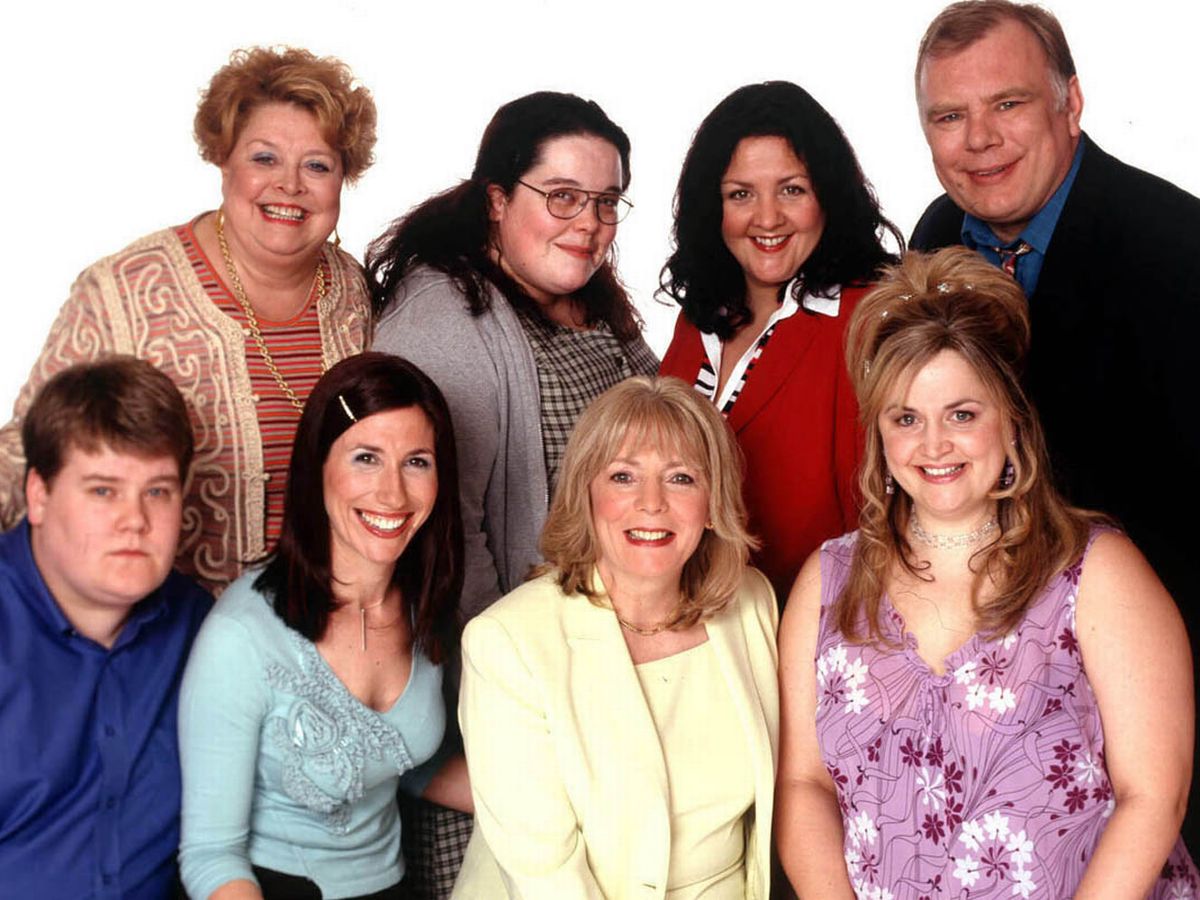 Before Ruth Jones, James Corden, and Alison Steadman were in Gavin & Stacey, they worked together in Fat Friends. Set in the West Yorkshire city of Leeds, it follows a group of people who've joined a local slimming club.
The series is highly underrated, with episodes ranging from hilarious to heartbreaking. Each episode zeroes in on a different character, but there are also a number of ongoing plots throughout the the group.
Though the series was available for purchase on Amazon at one time, it's much harder to come by these days. I've not seen Series 4 on DVD, but the other three are available. I feel fortunate to have purchased it on Amazon when it was there, because it lets you continue to watch even after they stop selling a programme.
Similar Shows: The Syndicate, Gavin & Stacey
Where to Watch It: Amazon US | Amazon UK
Watching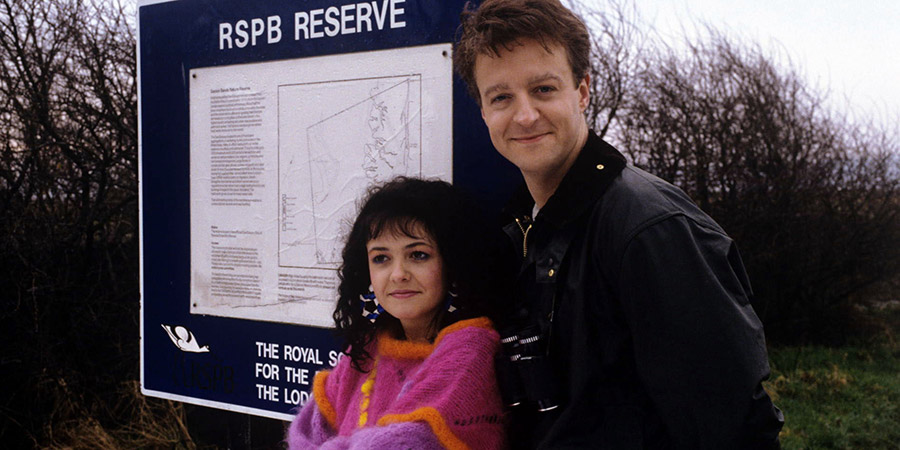 This ITV sitcom about birdwatchers ran for seven series between 1987 and 1993 (plus four Christmas specials). Set in Merseyside, it largely revolves around couple Malcolm and Brenda. Though it has a distinctly 80s feel, it's a great odd-couple sitcom with a lot of good countryside scenery.
Perhaps because of the northern setting, the series features a lot of relatively unknown actors. You'll spot a few interesting guest stars, though – including Paul Chapman (Stephen from As Time Goes By), a young Sarah Lancashire, and Ian McNeice (aka Bert Large on Doc Martin).
Similar Shows: Chance in a Million, A Fine Romance
Where to Watch It: Amazon UK
What Shows Would You Like to See on British TV Streaming Services?
There are hundreds of British TV shows – possibly even thousands – that have never made it to British TV streaming services. Some were not that great to begin with, but many others are long-hidden gems that deserve another day in the sun. If you had your choice, what show would you bring to your favourite streaming service?
Save it to Pinterest!