Age Before Beauty Review (& Where to Watch It)
In some cases, we earn commissions from affiliate links in our posts.
Last Updated on September 15, 2019 by Stefanie Hutson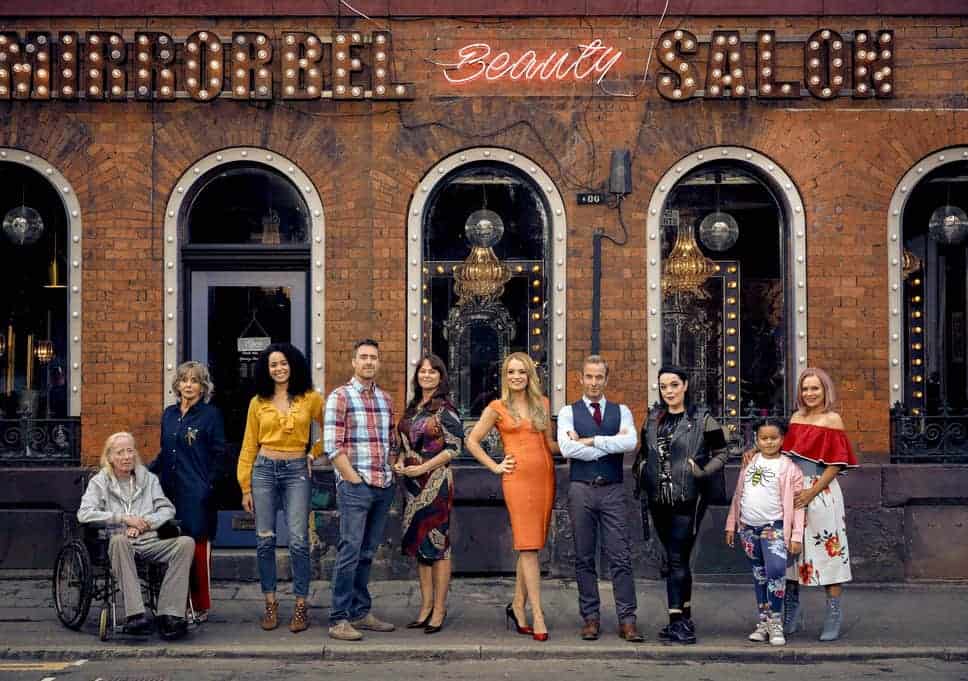 If you have a subscription to BritBox, you may have noticed a new arrival in the last week or so – Age Before Beauty. Immediately, you can tell it's not one of the usual zany comedies or gritty dramas. But what is it? And is it worth watching?
What's Age Before Beauty About?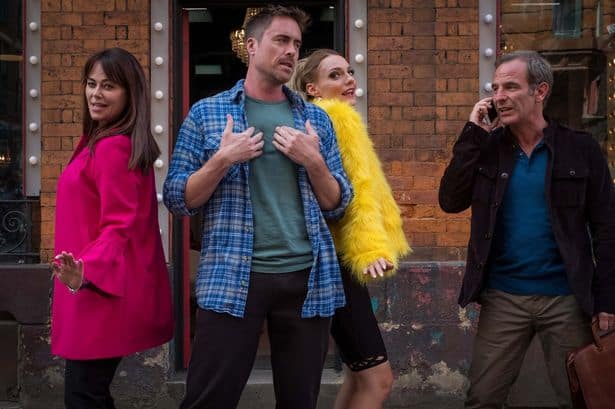 Age Before Beauty is about a highly dysfunctional family of Manchester beauty salon employees. Three sisters work together in the salon, along with their mother. Upstairs, their handicapped father runs a boxing gym.
The series picks up as the fourth sister, Bel, returns to work at the salon after her children have left for college. In the years she's been gone, the salon has gone from successful to struggling, and though her help is much needed, sister Leanne isn't exactly eager to get upstaged by her sister's superior business smarts.
Bel's husband is a joiner (a type of carpenter), and around the time Bel goes back to work, he finds himself tempted to infidelity by a young and attractive client. I don't want to include any spoilers in this section, but suffice to say, it kicks off an insane set of events in an already slightly crazy family.
Age Before Beauty has a surprisingly competent and experienced cast, especially when you consider it's kind of a "fluffy" show. It's more guilty pleasure than serious television. Most of the story revolves around Bel, played by Polly Walker (Line of Duty, Mr. Selfridge), with Robson Green (Grantchester, Wire in the Blood) and James Murray (Primeval) picking up most of the male side of things.
The series was written by Debbie Horsfield, perhaps best known as the woman who keeps coming up with new and original ways to get Ross Poldark to take off his shirt. Along with Poldark, she's also written Cutting It, All the Small Things, and True Dare Kiss.
What's the Verdict on Age Before Beauty?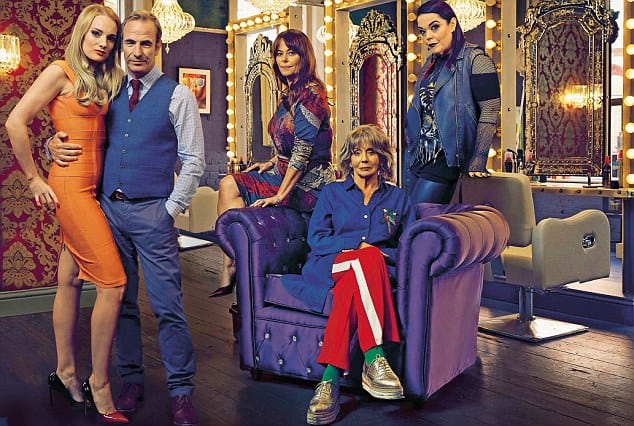 I'm a little conflicted as I write this, because Age Before Beauty does have some legitimate, glaring shortcomings. It was also a really fun show to watch, and the entire cast was fantastic in carrying out their roles. There were a few times it felt like the show might be trying to deliver some kind of message about age and beauty and society, but it never quite got there – and that's probably for the best. It's great fluff, but not the vehicle for any kind of serious commentary.
Age Before Beauty is NOT for everyone, but if you enjoy the occasional guilty pleasure show and you're reasonably good at suspension of disbelief, there's a good chance you'll like it. It's not quite as crazy or unbelievable as a telenovela, but if the show had a chemical formula, I'm reasonably confident "telenovela" would be a component. It has that kind of tone at times.
The characters are big, the circumstances are a bit outlandish, and there are more than a few times where reactions just don't seem at all realistic. Then again, we're talking about a family where the mother and father have been swinging for decades, with the mother openly romancing new male dance partners before dumping them after the dance competitions ended. I suppose it's not entirely unreasonable to think people raised in that family might have atypical reactions to certain situations.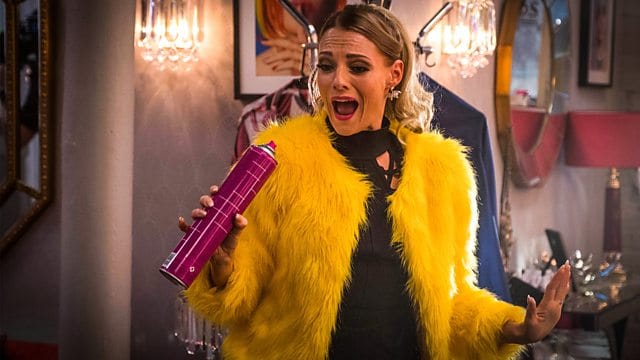 While sister Bel was the primary focus of the series, Teddy and Leanne were far more entertaining. Robson Green's subtle expressions gave some much-needed credibility to his character's obsession, and Leanne was just so over-the-top you can't help but laugh (and perhaps imagine someone grabbing a fistful of her hair and pulling – hard). She got more than her fair share of great lines:
"You could at least respect my legacy and get yourself polished, filled and Botox-ed into something presentable."

"My god, she looks her age."

"Filler queen, Botox bitch and go-to girl for full facial rejuvenation."
My biggest complaint about the series is just that it didn't seem to have quite enough time to tell everything it needed to tell. There were some large time jumps and threads that didn't get quite the closure they needed, and it really could have benefited from a couple more episodes.
Are You Watching Age Before Beauty?
Did you watch Age Before Beauty? Will you? Give us your review in the comments!
Save it to Pinterest!