Death in Paradise Season 10: Premiere Date & Where to Watch It
In some cases, we earn commissions from affiliate links in our posts.
Last Updated on January 24, 2021 by Stefanie Hutson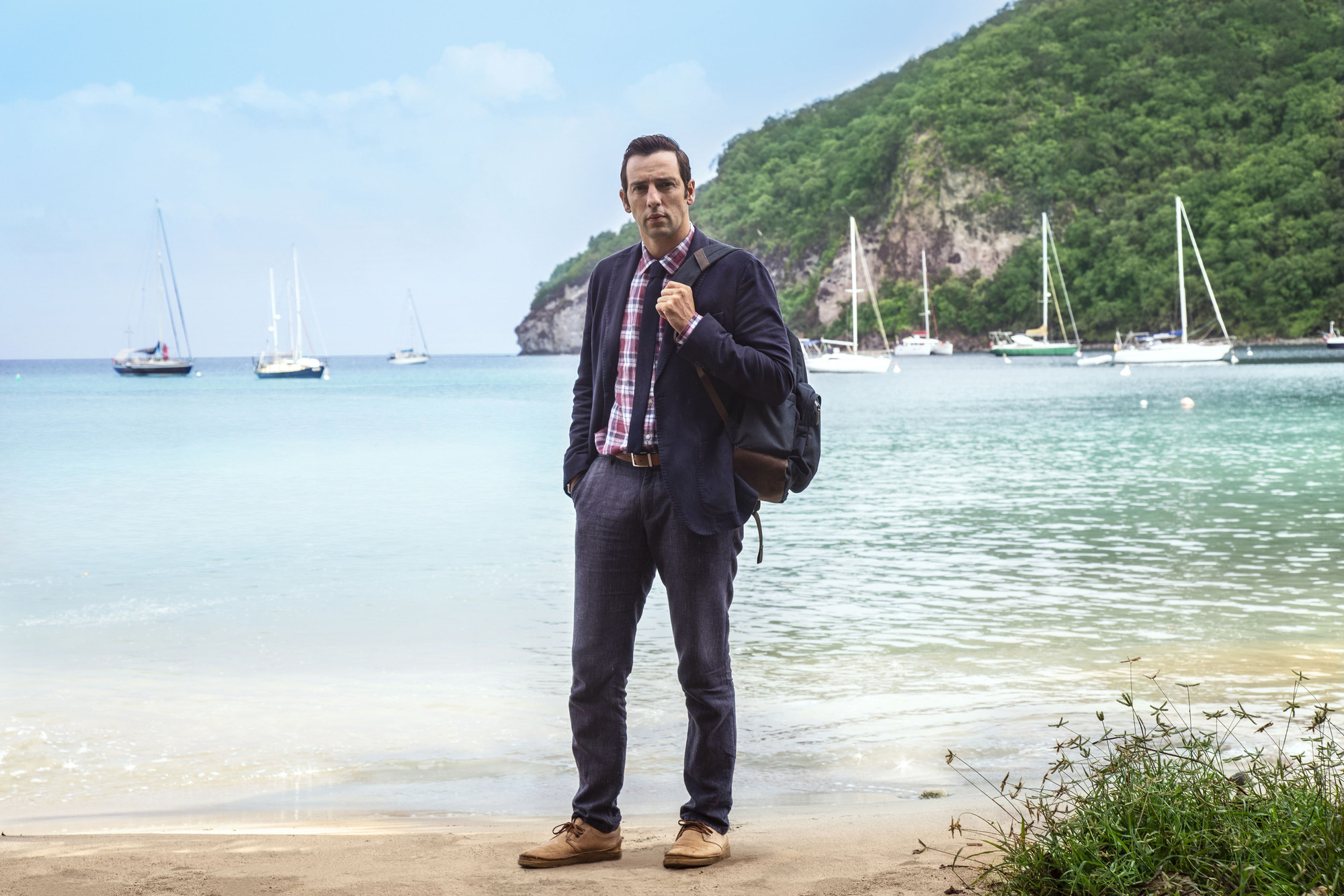 Though a lot of familiar British TV shows have been postponed during the pandemic, one that DID manage to get a new season out is Death in Paradise. While Red Planet Pictures did go to great lengths to ensure the safety of cast and crew, they didn't face many of the challenges other shows do. Much of the series is filmed outside in the sun, and there are relatively few scenes with crowds, sex, or other intimate contact.
Season 10 brings 8 new episodes in early 2021, and it's also bringing back a couple of fan favourites.
What's Happening on Death in Paradise in Season 10?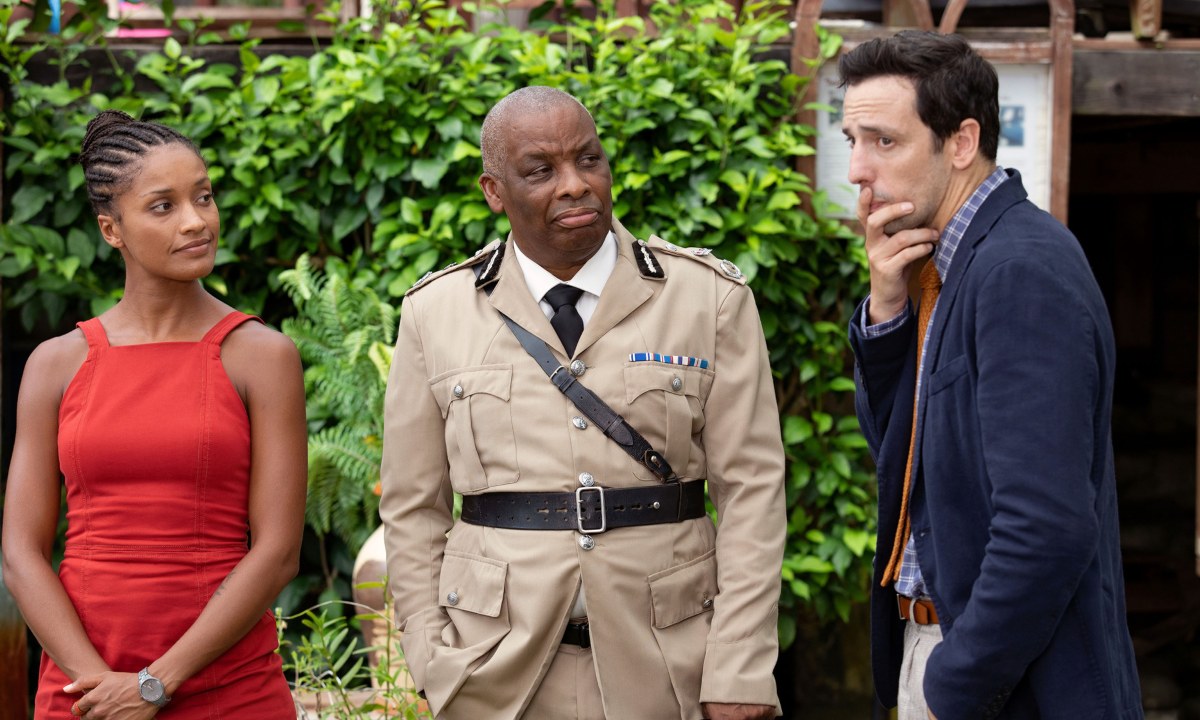 Season 10 sees DI Parker a little more settled into island life, but there's also a vacancy to attend to. With Ruby Patterson gone, Commissioner Patterson convinces DS Florence Cassell to return and take up the vacant post.
Not surprisingly, he fails to mention the "quirks" of the new DI.
As the season goes on, we see Florence managing her feelings on the anniversary of her fiancée's death. We'll also see a wide variety of cases ranging from dead broadcasters to poisoned archaeologists to murdered lottery winners.
There's also a new character. Now that JP is a newly-promoted sergeant, he's tasked with training newcomer Marlon Price (Tahj Miles), a young officer trying to make amends for his troublemaking past.
The biggest shock, though, is that DI Richard Poole is set to return. While there's been no word about HOW it will happen, executive producer Tim Key confirmed it. In a recent interview, he said:
To say anything would be to spoil it," he teased. "I'm so happy he said yes and I'm so happy we made it work, because schedules were very difficult. I think if you watched the show at the start you'll be very pleased. It's a cameo, but it's incredibly impactful and I'm really happy with it.
Sara Martins is also slated to return as DS Camille Bordey in a two-episode storyline. She's pulled into an investigation that involves her mother, Mayor Catherine Bordey (Elizabeth Bourgine).
It's clear they're pulling out all the stops for the ten-season anniversary.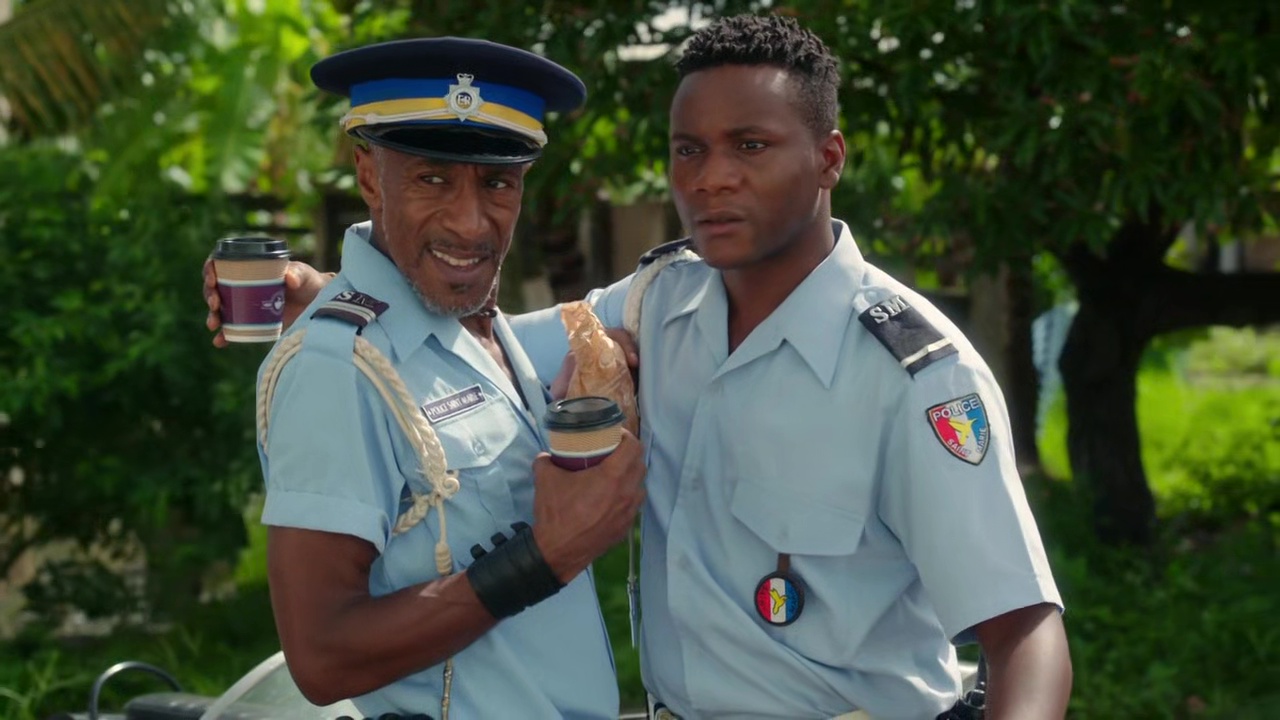 Guest stars for Season 10 (aside from those mentioned above) will include comedian Jason Manford, Kelvin Fletcher (Emmerdale), Luke Pasqualine (Our Girl), Priscara Bakare (wife of series regular Tobi Bakare), Danielle Vitalis (I May Destroy You), Lewis Reeves (I May Destroy You) Franc Ashman (I May Destroy You), Gbemisola Ikumelo (Famalam), Patrick Robinson (Sitting in Limbo), Laura Aikman (The Split), Steve Edge (Benidorm), Luke Bailey (Noughts + Crosses), Lia Williams (The Crown), Eleanor Fanyinka (Masters of Love), Richard McCabe (Poldark), Bryony Hannah (Call the Midwife), Faye McKeever (Des), Jim Caesar (Grantchester), Adrian Schiller (The Last Kingdom), Niamh Cusack (The Virtues), Shalisha James-Davis (Alex Rider), Delroy Atkinson (Luther), Sean Gilder (His Dark Materials), Kellie Shirley (In the Long Run) and Karen Bryson (Shameless).
When Does Season 10 of Death in Paradise Air (& Where Can I Watch It)?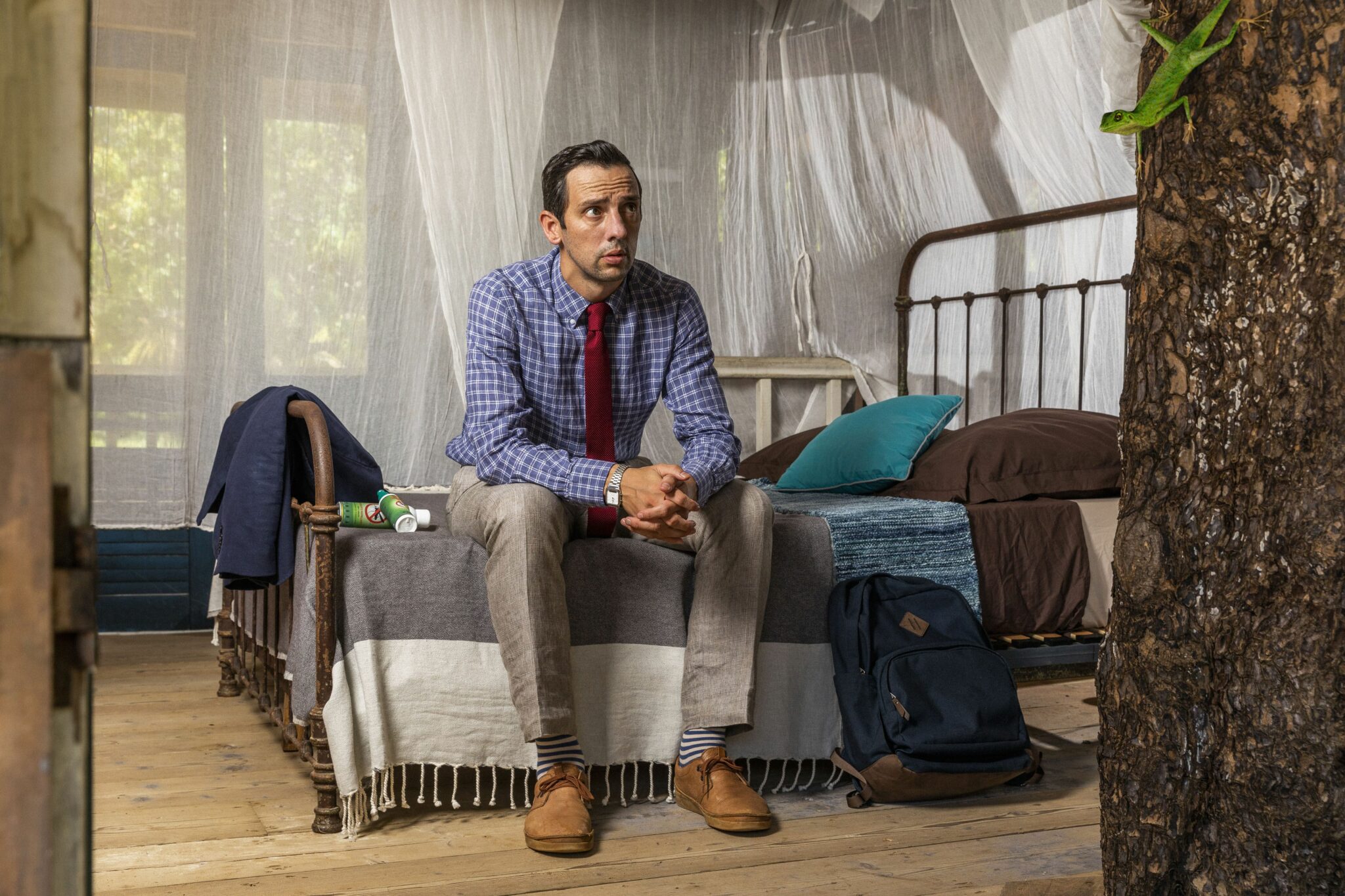 In the UK, Season 10 of Death in Paradise premiered on 7 January 2021 on BBC One. The remaining seven episodes are spread out over the next seven Thursdays.
In the US and Canada, no premiere dates have been announced. If Season 10 follows the same pattern as previous seasons of Death in Paradise, we can expect to see it popping up on PBS stations sometime in the late spring/early summer, followed by an autumn/winter release on BritBox.
In recent years, the latest season has also been available for streaming purchase around the same time as the PBS air dates. If you don't get PBS, that's a good way to get it quickly.
If you're having trouble waiting, you might enjoy this post on shows like Death in Paradise – or this one on Death in Paradise filming locations.
What About Series 11 of Death in Paradise?
Great news for fans – the series has been commissioned for at least two more seasons on BBC One. Though actors have often found it difficult to stay away from home for up to six months each year, the show has survived quite a few cast changes – so it seems quite likely to continue as long as the viewers are there.
Filming for Season 11 begins in May 2021.
The Death in Paradise Books
While many British mysteries are based on books, Death in Paradise is one of the rare exceptions where the books are based on the television series. While some shows basically re-word episodes (like the books for The Good Life/Good Neighbors) in the companion books, the Death in Paradise books are entirely new mysteries. It's like watching lost, un-aired episodes.
Even better? To date, all the Death in Paradise novels feature DI Richard Poole. If you find yourself missing the original inspector, these books are a great way to enjoy him a little longer – and of course, since they're books, you get all those fun little details from the author/creator's mind.

The Death in Paradise novels are written by Robert Thorogood, creator of Death in Paradise. You can view them all below – and fair warning, the availability by format is a bit all over the place:
Will You Be Tuning in for Season 10 of Death in Paradise?
Will you be watching the new season – or have you drifted away from the show after some of the recent cast changes?
While we're not completely sold on the new inspector yet, we'll definitely keep watching to see the returns of Ben Miller and Sara Martins. We're hopeful the writers will tone down some of the new DI's whinging and let him develop more of a personality in the new season. He didn't get a lot of time to stretch his wings in Season 9.
Save it to Pinterest!