Doc Martin Series 9: Premiere Date Announced + Where to Watch It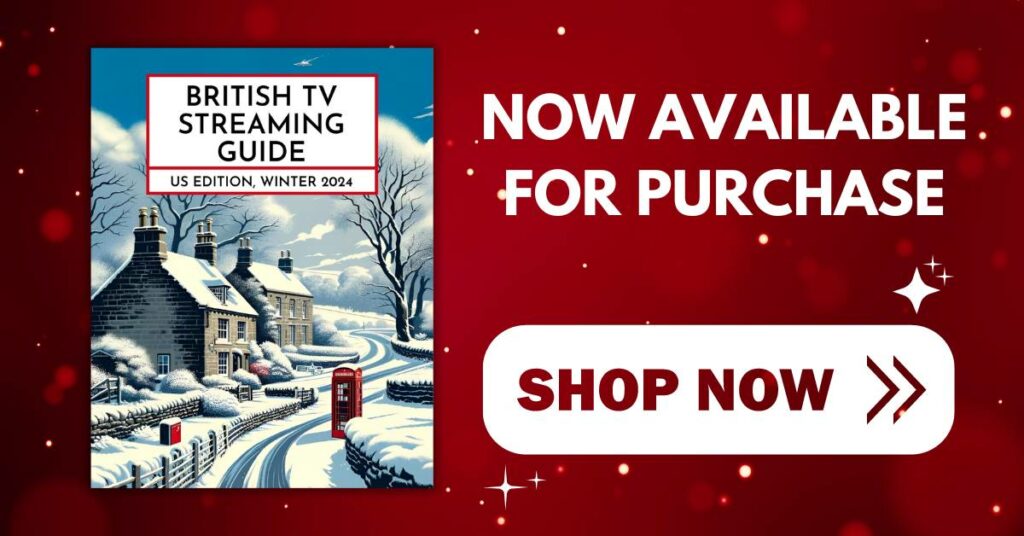 The British TV Streaming Guide: US Edition, Winter 2024 is now available. Get yours HERE.
In some cases, we earn commissions from affiliate links in our posts.
Last Updated on September 13, 2019 by Stefanie Hutson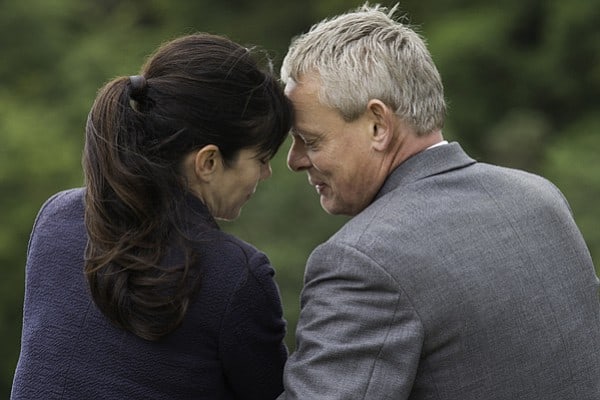 It's now been almost two years since Season 8 of Doc Martin graced our screens, and the long wait for more is finally drawing to an end. As of spring/summer 2019, Season 9 of Doc Martin is in production!
Doc Martin Series 9 Filming Underway…
https://www.instagram.com/p/BysDte6AjtV/
Traditionally, Doc Martin has released a season every other year, leaving its stars plenty of time to take on other projects in between seasons. It also gives the locals a bit of a break from the Martin Mania that descends upon the area when the stars are in town.
Season 9 is no exception, and in the spring of 2019, the cast returned to the Cornish village of Port Isaac (aka the fictional Portwenn) to film the new season. They've been filming there off and on since 2004, so cast members have come to know the area and its residents quite well. They even have a fund to give back to the community, ensuring they get a little something back in exchange for the disruption to their otherwise quiet lives.
Doc Martin Series 9 Premiere Date
In the UK, Doc Martin will premiere on September 25th on ITV. In the US, it will premiere on Acorn TV a day later.
There will be 8 new episodes, and while previous reports indicated it would definitely be the last, there have been some recent rumours that Clunes might be willing to return for one or more seasons.
We've definitely seen some reversals in the past, so you never really know for sure until it's officially announced. Some shows have even come back after long absences, like Jonathan Creek or Lovejoy. Mackenzie Crook didn't expect to do a Series 2 of Detectorists, but he ended up doing 3.
What's in Store for Season 9 of Doc Martin?
Not a lot of details have come out just yet, but we do know that all the main cast members are coming back for the latest season. Doc Martin's wife, Louisa Ellingham, has recently resigned her career as headmistress of the local school in order to pursue a career in child counseling.
Doc Martin's own career also seems primed for a change. It hangs in the balance when his future as a GP is threatened by complaints about how he handles patients. One does wonder how it took so long to come to that, but it should make for an interesting season.
Where to Watch Series 9 of Doc Martin
If you're in the UK, you'll be able to watch Doc Martin on ITV. Over here in the United States, I expect we'll see it pop up first on Acorn TV in the fall, just as with the last series. With Season 8, they released the episodes one at a time, each one appearing a day after its original UK air date.
Where to Watch Season 8 of Doc Martin
If you haven't yet watched Series 8 of Doc Martin (or even Series 7), you'll be delighted to know they're both ready to enjoy on Acorn TV.
There are also a couple of made-for-TV movies that pre-date the show itself, and you can watch those here. The village name is different, but it's the same lovely scenery. You'll also be treated to a fine guest appearance from Pam Ferris of Rosemary & Thyme.
A US Doc Martin Remake is in the Works
Unfortunately, the US can't seem to keep its hands off successful British shows. At present, there's a US-remake of Doc Martin in the works, headed up by one of the co-creators of Friends, Marta Kaufmann. We're not optimistic.
Can you imagine grumpy Dr. Martin Ellingham operating a practice that has to deal with the American healthcare system? With insurance and Medicaid and all the extra paperwork? With not being able to treat someone properly because insurance won't cover it and they don't have the funds?More importantly, do you really think anyone could recapture the magic of a Cornish fishing village community in the US? We'll definitely pass on this one.