Interview with Sonita Henry of The Chelsea Detective
In some cases, we earn commissions from affiliate links in our posts.
Last Updated on March 27, 2022 by Stefanie Hutson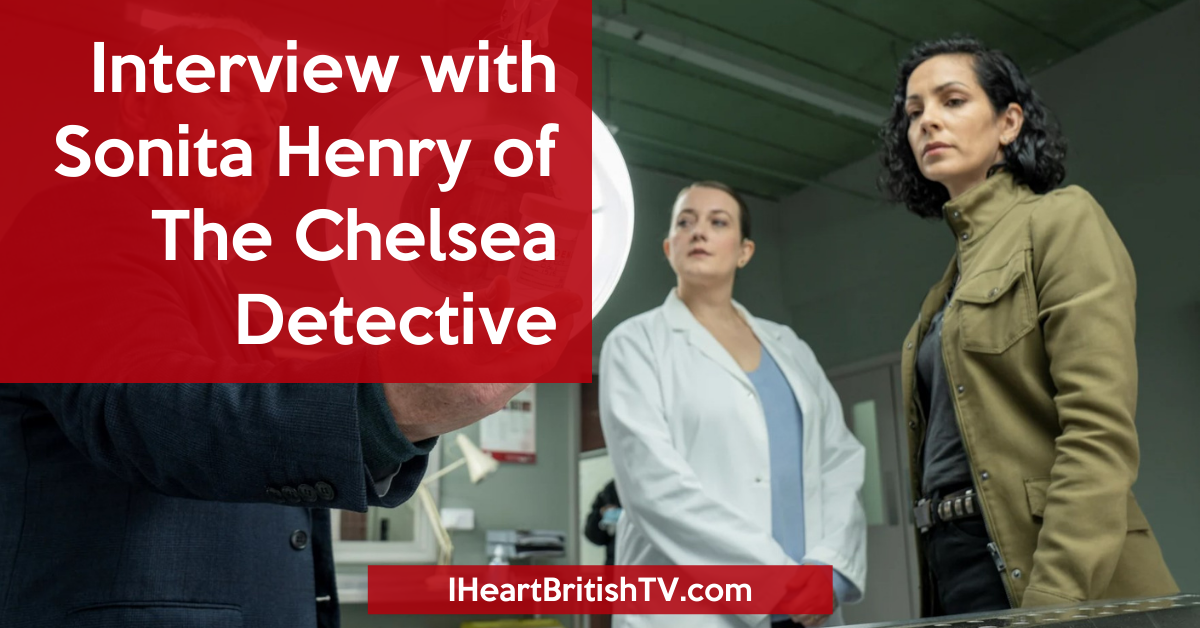 The last six months have been exceptional for mystery fans with Acorn TV subscriptions. Last autumn, they rolled out two new Acorn TV Original mysteries – Dalgliesh and the Madame Blanc Mysteries. This year, we've already had new seasons of Queens of Mystery, Murdoch Mysteries, Candice Renoir, and Agatha Raisin, along with the recent premiere of The Chelsea Detective. And there's still plenty to come in the months ahead.
Recently, we had a chance to chat with one of the leads in The Chelsea Detective, Sonita Henry (who plays DS Priya Shamsie). Below, you can find the full interview – including a cheeky little detail about Adrian's afternoon routine while on set.
If you haven't already checked out The Chelsea Detective, we definitely recommend giving it a watch. We'd classify it as a "medium heat" mystery. It's not a light cosy with a team of bumbling amateur detectives, but it's also not as dark and gritty as shows like Luther or Line of Duty.
The Chelsea Detective is exclusive to Acorn TV in North America, and you can get a 30-day trial using the code IHBT30 when you start your trial HERE. There are four episodes in season 1, and all four will be available as of March 28th, 2022.
Interview with Sonita Henry of The Chelsea Detective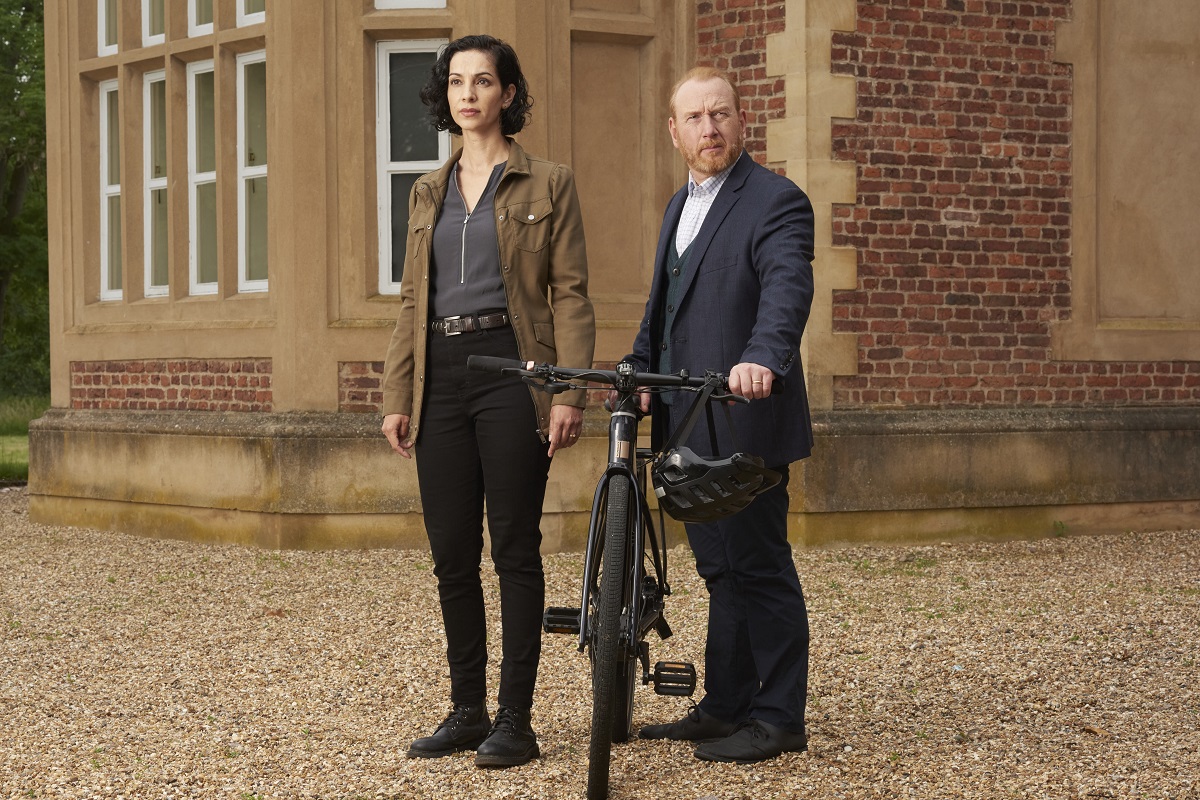 Editor's note: What follows is a full transcription of our interview with Sonita Henry. Please bear in mind that with any long distance, recorded interview, there may be minor errors. These are our fault, not hers.
So for those who aren't familiar with The Chelsea Detective, can you tell us a little bit about it?
The Chelsea Detective is a four-part detective show set in the borough of Chelsea in London – a very affluent neighbourhood, or so it would seem. It follows the Chelsea detective, Adrian Scarborough, who plays Max Arnold, as he runs around town with his very tall sidekick, Priya Shamsie, played by myself, Sonita Henry. He rides a bike, I drive a Volvo and we solve crime.
What drew you to the project?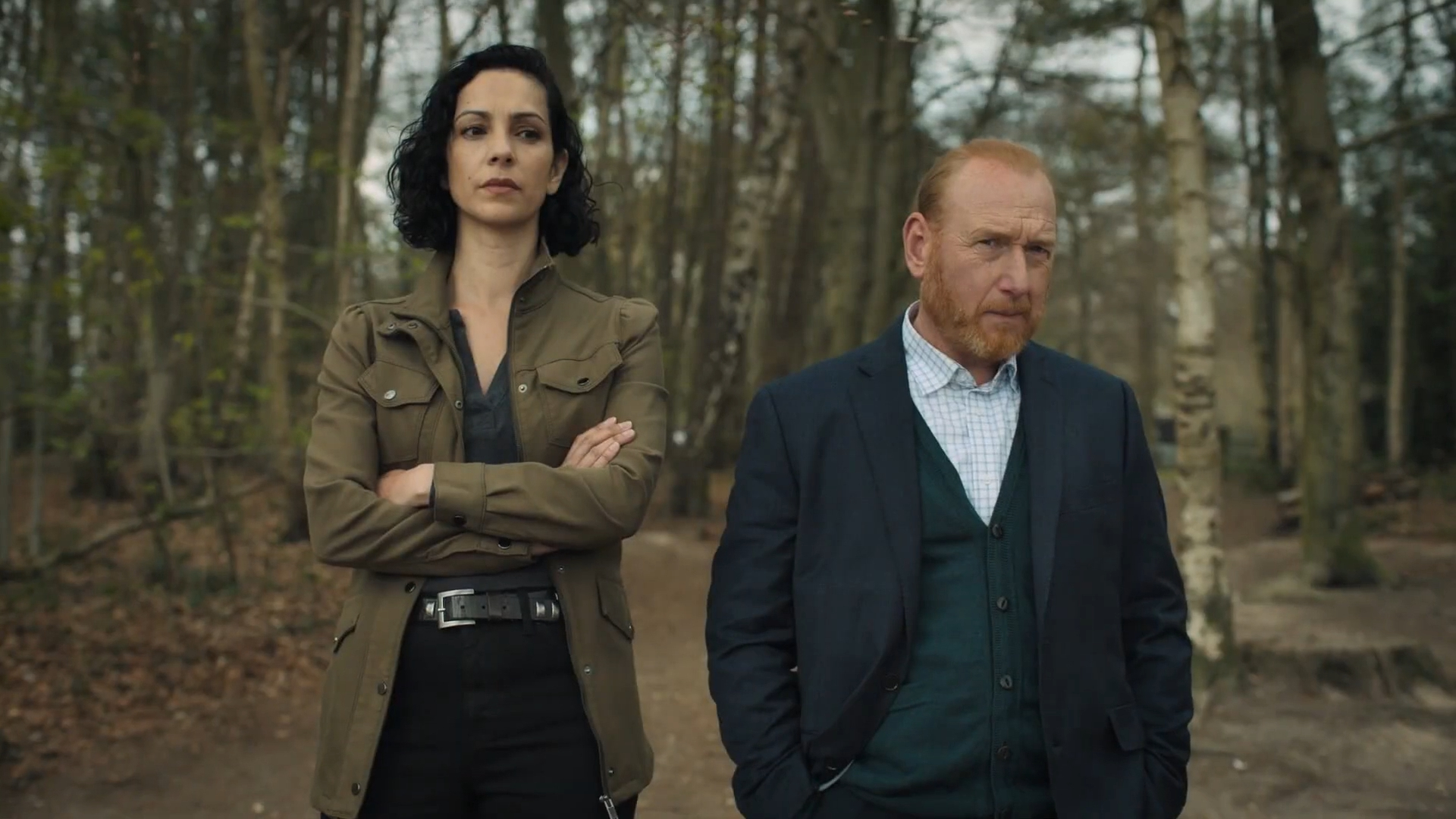 I saw the breakdown, actually, and read the script. And what struck me, I've always wanted to do a detective show, and I've always wanted – when I lived in America for 20 years – and I always wanted to do a detective show in London. So that was the first thing that got my attention.
The second thing was the fact that this woman, Priya Shamsie, has come back from maternity leave early. So something's happened during maternity leave, and then you get to know that she's not comfortable being a mother and she knows how to do her job and she's very comfortable in that world – but she is terrified of being a new mom. And at the time, which is not discussed a lot in society, it's kind of a societal norm that women are supposed to just become mothers and it's supposed to come naturally. And this is our role in life. Do you know what I mean? And yet you speak to so many women and they're petrified.
And at the time when I auditioned for it, my daughter was four years old – so I still had a lot of PTSD from birth. And I'm sure I will until she's 20-30 years old. I still have that thing that I'm failing as a mother and also trying to juggle being a working woman and being a mother and trying to give as much energy to both as possible and something will always get more energy than the other.
Sadly, that's the way it happens. So that's a very long answer to give you, but that's what drew me to the role, the fact that this is a detective in London, but she's also a woman struggling with being a mother.
You said you were a fan of, and always wanted to do a detective show. Did you have any favourite detective shows that you have watched over the years?
Well, I mean, SVU, you can't not watch that when it's on TV. And I lived in New York for six years, so we'd see them filming it a lot. But I think I was the only actor in New York that was never on that show. So that was always a big one. But growing up, it was Cagney & Lacey, Hart to Hart, Columbo. So those are the big ones.
When I lived in the States, I loved watching Spooks, but it was MI-5 in the States. And then Luther and those kinds of grittier British detective shows that I really loved.
Did you do anything to prepare for the role?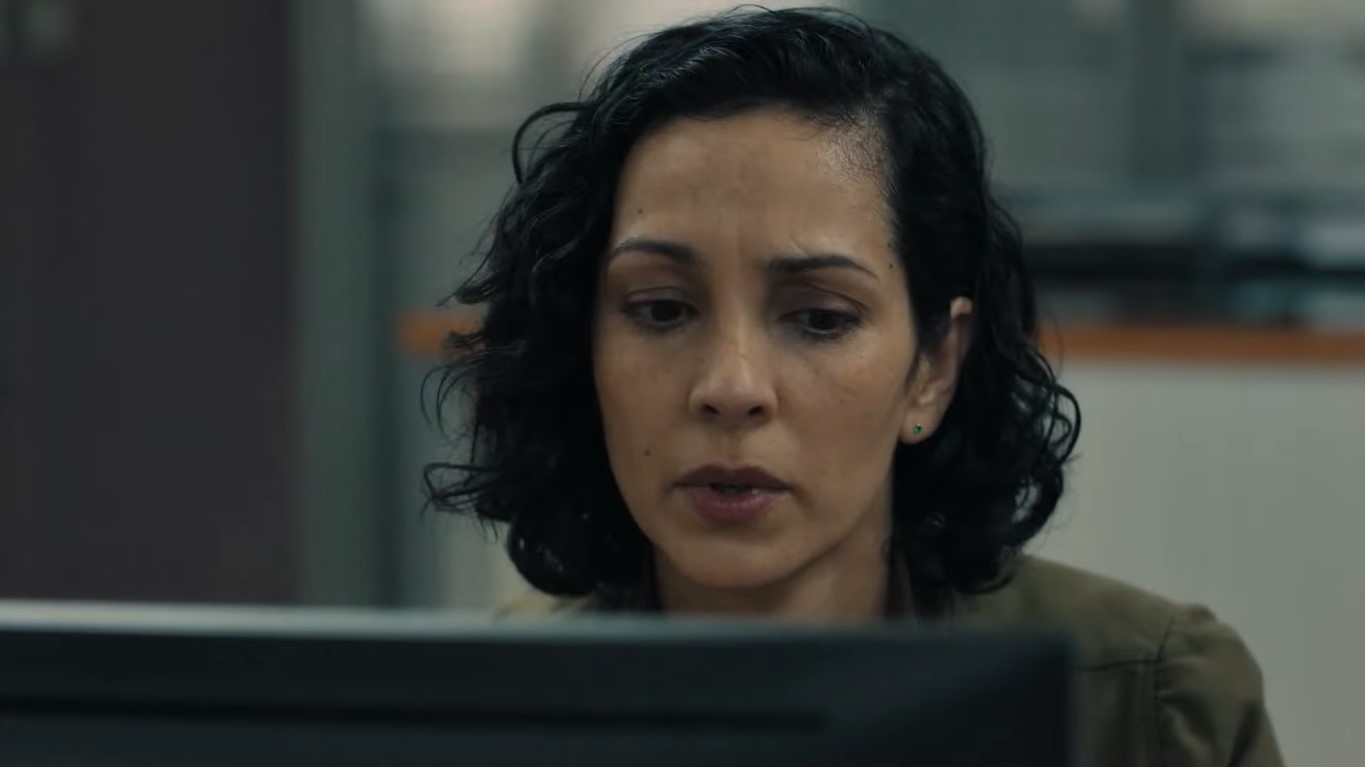 Yes. I read two books, one written by a woman – which was very interesting. I think that was probably the most interesting to read, just getting that viewpoint of being a woman in the police force, which, as you can imagine, is a heavily misogynistic, sexist world. So that was very interesting to read.
And then one written by a guy who is now retired, I believe. And just breaking down what happens when you get that call. And as a Detective, what he had to do, the steps he had to take to try and find who had done the crime. And then the producers set up a fantastic Zoom call with a retired detective for Adrian and myself and a couple of other cast. And we got to speak to him, and he got to tell us how the procedures that they have to go through.
And there's something called the 'golden hour', and they need to find as much evidence in that hour after the murder has taken place so that evidence isn't destroyed and the crime scene isn't destroyed. So that was extremely interesting. But of course, it was COVID. So normally you'd meet these people in person, but we didn't have a chance to do that.
I hear you and Adrian had to do a reading over Zoom instead of in person?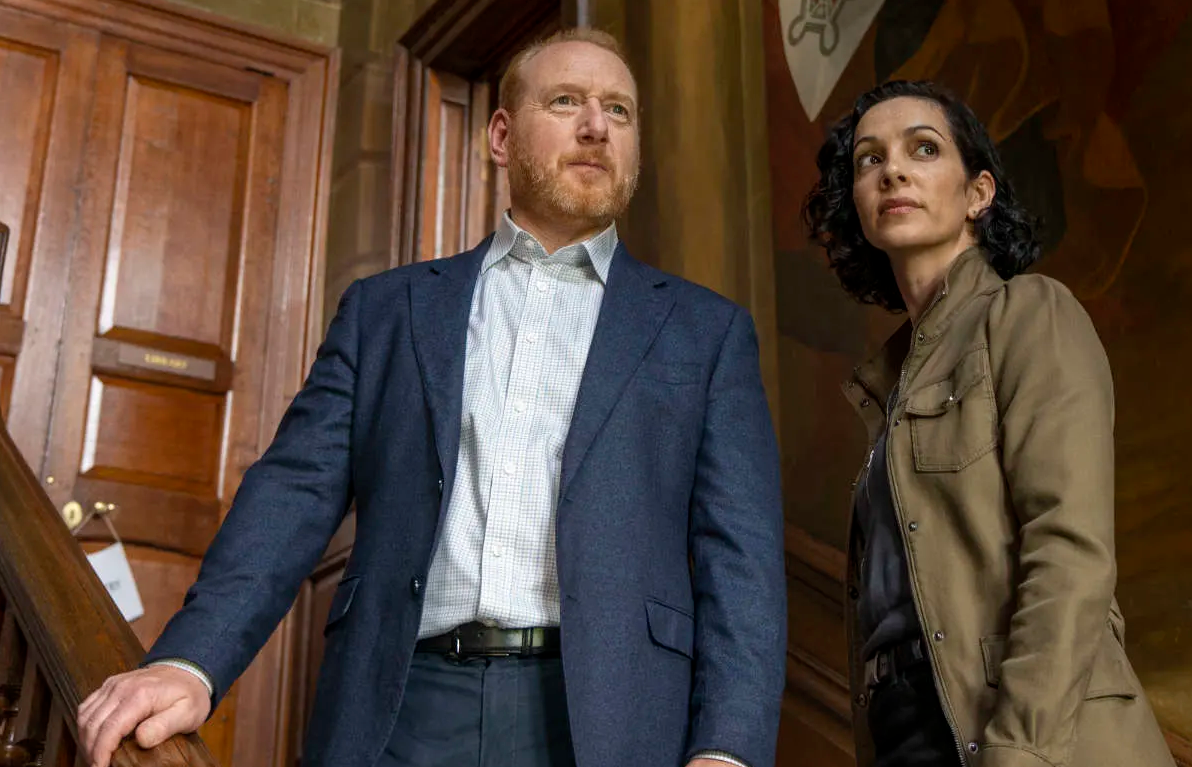 Yes. So now we do these things called self tape. So instead of going in for an audition, we have to put ourselves on tape, which is actually not tape because of the digital world. They're still called that. And so I sent off a self tape for the original audition, and then I had to do a chemistry read.
Now usually you would do that in person because they need to see your chemistry. That's the whole point of the exercise. Adrian and I had to do that over a Zoom call, which is very difficult to do. And luckily, it worked. It could have gone really bad. But I'd like to think that him and I have good chemistry on camera.
And then we met for an hour for a socially-distanced walk along the Thames to get to know each other a little bit. And then we turned up on set.
What was it like working together?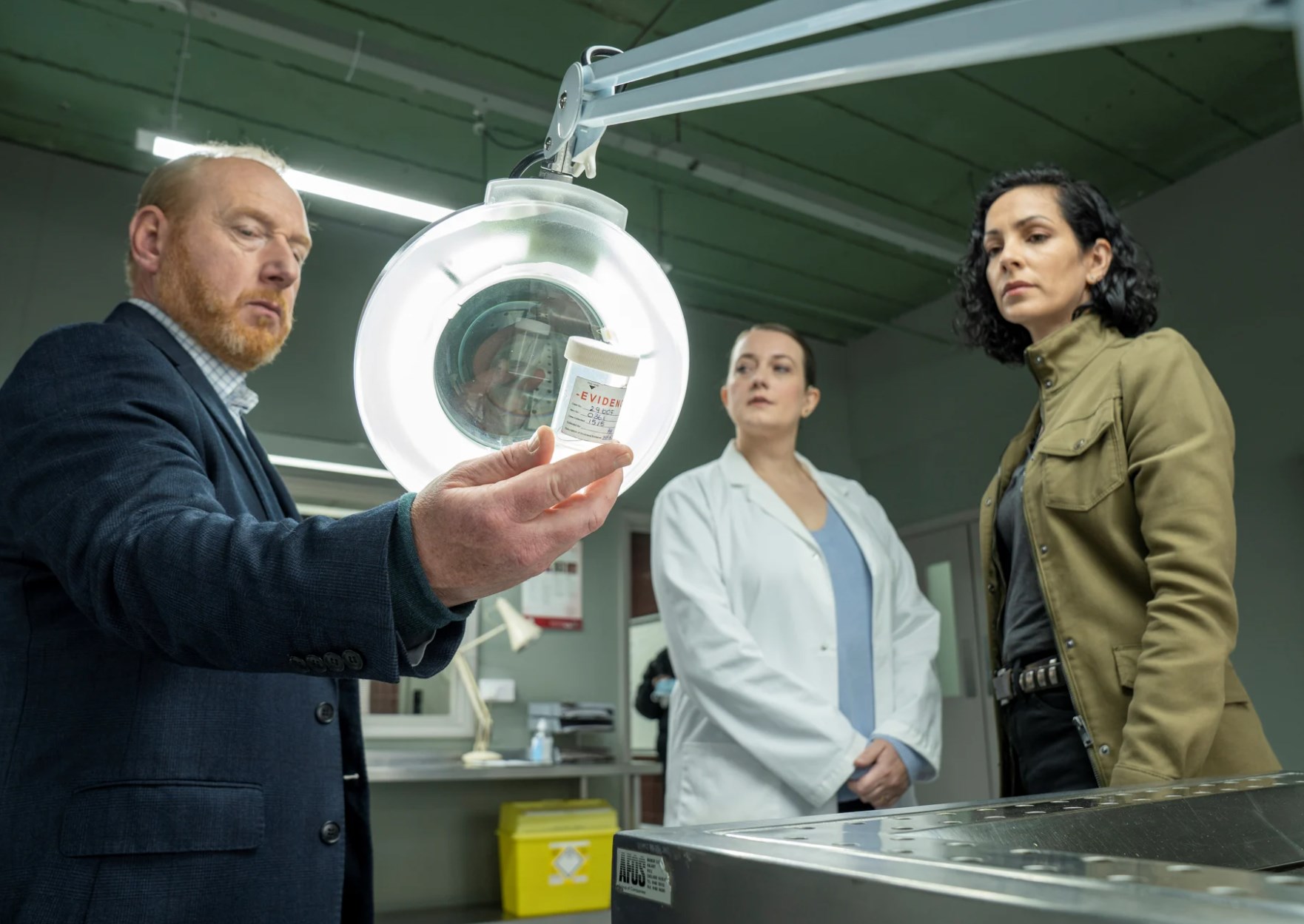 He's been doing this for a long time, but he's a consummate professional. But more than that, I'd always heard good things about Adrian Scarborough, and you kind of go, something's not right. He can't be that nice, right?. But then you meet him and he's a godsend to have as a partner on screen. He's just a giving, generous, warm, open person on screen and off. And it made my job really easy. He's just the best. He really is the best.
I wish I could tell you something horrible about him because that would be great copy to have in an interview – but no, he eats a lot of Kit Kats. He has to have a chocolate break at 3:00pm in the afternoon. But other than that, he's a glorious human being.
Did you have a favourite filming location?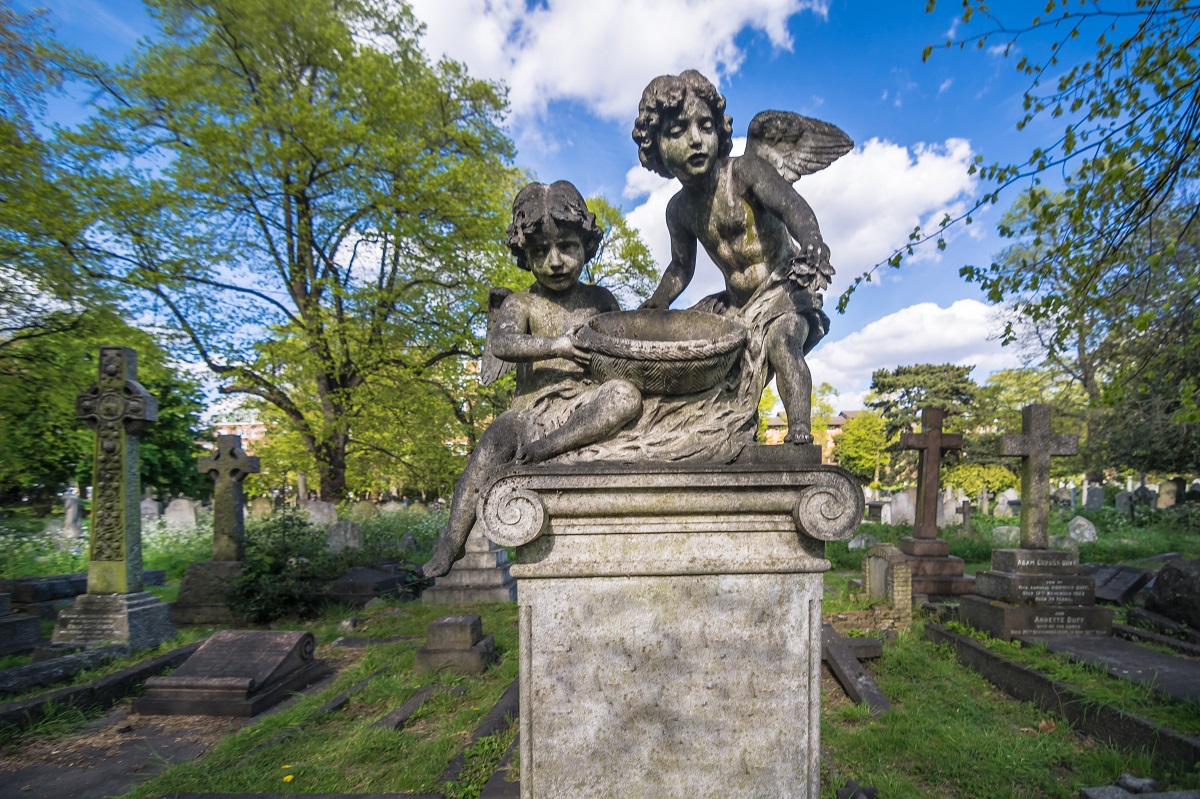 Bronson Cemetery. That's in episode one. I don't know that part of London well at all. I was born and raised in England, but I only know certain parts of London, so that was really cool to get to know Chelsea. And Kings Road in Chelsea is a very famous road. It was extremely famous in the 60s for fashion and models and musicians.
Brompton Cemetery is literally just off King's Road, which is a very busy street. And then suddenly you go through these wrought iron gates, and then you see it on the show. It's this beautiful, peaceful, open, green space in the middle of London, and that was a gorgeous place to shoot.
Can you talk about what you liked best about your character, what you thought made her really interesting? You touched on coming back from maternity leave.
Yes. The wonderful thing I like about both Max and Priya is they're just both broken individuals because humans are broken. So it's not like they're these well-rounded characters that have perfect lives and do everything perfectly. Priya is struggling and you see it, but she's not struggling at her job. She's extremely competent at her job, and she's struggling with the thing that technically it should just come naturally. And that's what I liked about her. She is this extremely she's got a lot of layers. She wears armour, and I think her aloofness and her toughness is her armour, but scratch the surface and she's extremely vulnerable, and I really like that about her.
How do you think both characters being, as you said, broken individuals – how do you think they play off of each other in the show?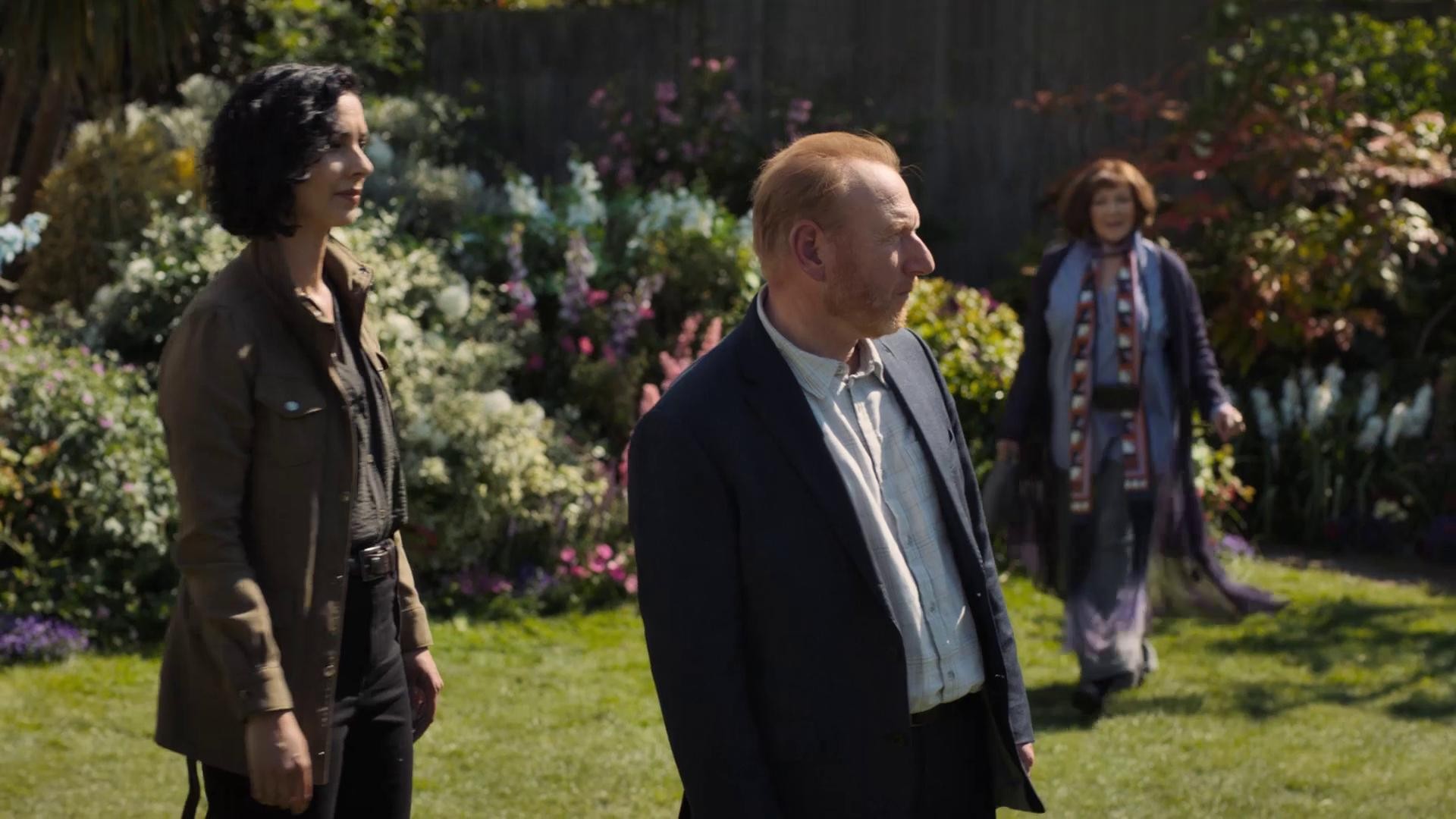 I like to say that Max and Priya together are one whole person. Max is going through a divorce, and he's living on a boat on the Thames, and he's lost. He's always had his partner with him, and he's just trying to figure out who he is without her, and he's just lost his father as well. So that's a huge part of his development.
And then Priya is going through a huge shift in her life. People tell you when you have a kid, your life changes, but until you have a child, you really don't realize how much your life changes.
So what's next for you after The Chelsea Detective?
I've been busy, busy, busy auditioning, which is good, which is great. I spent two and a half months over Christmas in Los Angeles filming a new show called Surfside Girls, which is a break from what I usually do. I usually do sci-fi or heavy drama. This will be the first thing that I've done that my child can actually watch. So that's nice. I think it's a ten-part show for Apple TV.
And it's about two teenage girls in California that solve mysteries in their hometown. It's a very cute show. So I just did that. And then I'm off to shoot an episode of Midsomer Murders, which is another British show that the Americans seem to love. And I'm popping in to a guest star on another show that I can't actually talk about. So it's nice and busy. I can't complain.
Can you tell us anything about a possible season two for The Chelsea Detective?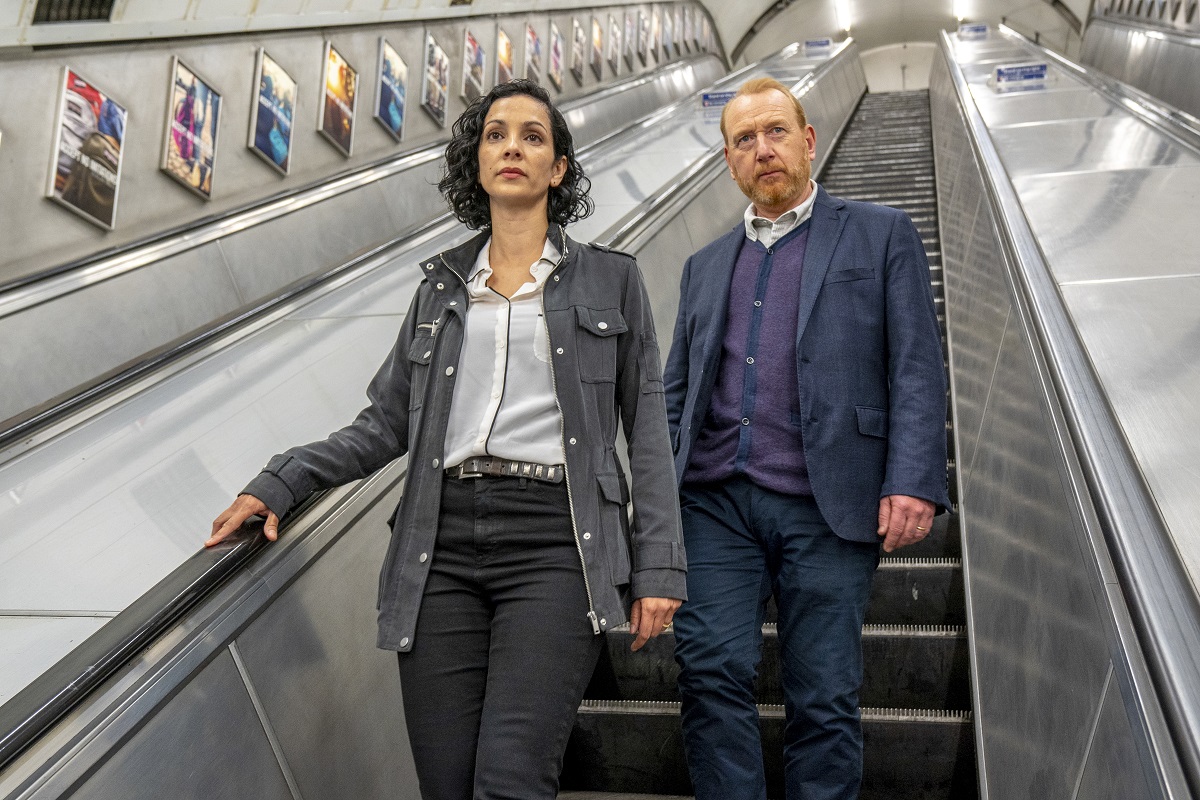 David, I would love to tell you. We all want to scream it from the rafters and go, yes, yes, we're going to have a second season. I hope this goes 2,3,4,5,6,7,8 years. Just keep going. There's so many stories we could tell.
It seems streaming services do things a little differently to, like, network. Network kind of orders a second season before they've even finished the first. I think streaming services kind of like to see how it's received before they agree to it.
So hopefully America will embrace The Chelsea Detective and Acorn TV can turn around and say yes, absolutely, let's do this again. Let's get the party back together and go for it because we really would love to do it again. We all had so much fun. It should be illegal, actually, how much fun we had. So I hope so. A long answer to tell you that I really hope we get another season.
Yeah, we do, too. We love the show.
Oh, thank you.
Thank you for taking the time. We really appreciate it.
Oh, no problem. Thank you so much, David. Those are great questions. Thank you.
Watch The Chelsea Detective on Acorn TV
If you haven't already done so, we strongly recommend giving The Chelsea Detective a try.
All four episodes of the first season are available from March 28th onward, and you can get a 30-day trial of Acorn TV using the code IHBT30 when you start your trial HERE.