Midsomer Murders, Season 24: What We Know Right Now
In some cases, we earn commissions from affiliate links in our posts.
Last Updated on May 23, 2023 by Stefanie Hutson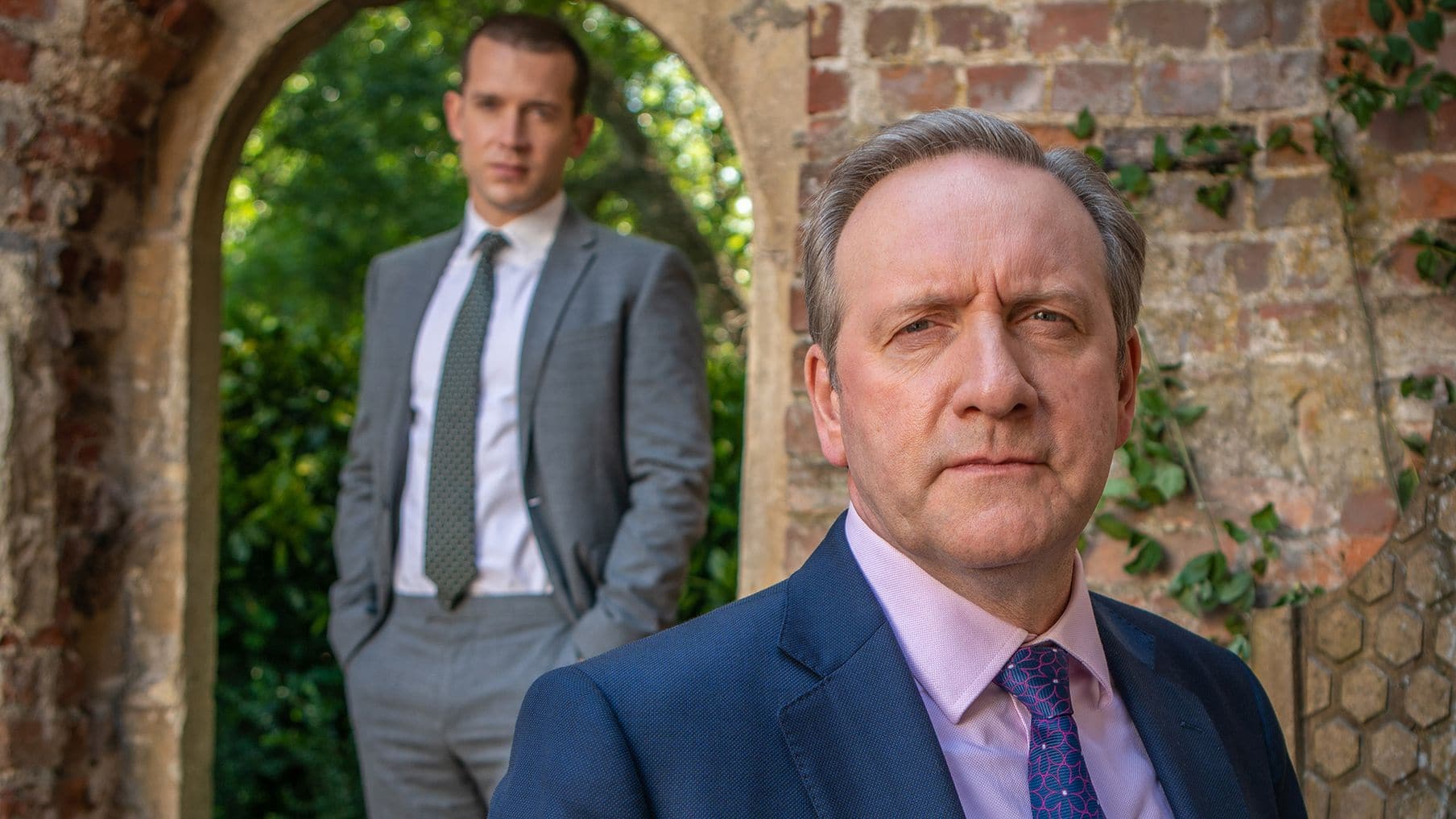 If you've been waiting for new on season 24 of Midsomer Murders, you're in luck! The cast and crew have been hard at work, and new episodes will be here before we know it.
What's Midsomer Murders About?
Midsomer Murders is one of the longest-running mysteries currently on the air in the UK. Airing since 1997 (first with John Nettles as DCI Tom Barnaby, then with Neil Dudgeon as DCI John Barnaby), the series is based on Caroline Graham's Chief Inspector Barnaby novels.
Set in the fictional Midsomer County, the series follows along as two different DCI Barnabys solve quirky murders occurring in lovely little villages. It's a light mystery, and the murders often require some suspension of disbelief.
Past methods of death have included:
Pushed under logging lorry
Bludgeoned with cricket bat
Impaled with pitchfork
Beaten with slide projector
Hit with shovel, covered in snails
Electrocuted by truck connected to power transformer
Pushed down stairs and left in crop circle
Crushed by desk in antique shop
Bashed over head by wheel of cheese
Trampled by cows
Boiled in beer vat
Like many cozy mysteries, the killings in Midsomer Murders are more often driven by relationships and personal issues – greed, jealousy, revenge, and so on. The murders are most often solved by sifting through the relationships rather than psychological profiling, in-depth surveillance, and data analysis work.
If you like a clean mystery with minimal on-screen sex and violence and you haven't tried Midsomer Murders…you should get started.
RELATED: Guide to Caroline Graham's Midsomer Murders Books
What's Happening in Midsomer Murders, Season 24?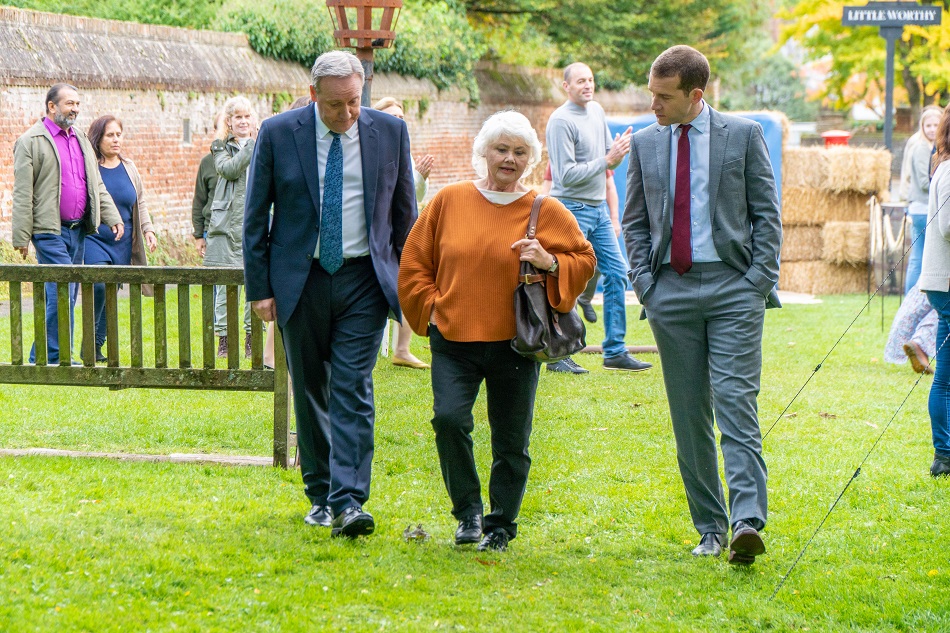 So far, episode titles and descriptions have not been released. For now, there's nothing to suggest we'll see anything other than the usual 3-6 episodes set in beautiful villages – featuring an average of 2-3 murders per episode.
We've yet to see any official episode count or anything about major cast changes.
Who's Returning for Season 23 of Midsomer Murders?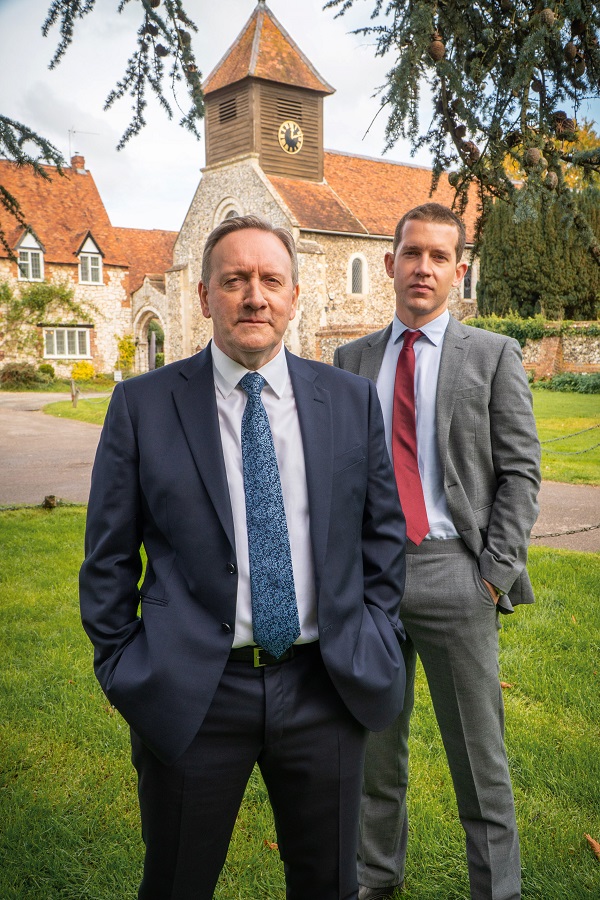 Neil Dudgeon will be back as Barnaby, along with Fiona Dolman as his wife Sarah. Social media photos suggest that Nick Hendrix will also be back as DS Jamie Winter.
Beyond that, there's been no indication that Annette Badland (Fleur Perkins) is going anywhere anytime soon – but also no confirmation that she's currently filming.
We've yet to see details about guest stars for season 24. Once they release more details, we'll update.
When Will Midsomer Murders, Season 24 Premiere?
Filming for season 24 began in March 2023. A recent tweet from Fiona Dolman showed her posing alongside Neil Dudgeon and Nick Hendrix, along with the caption: "#Midsomermurders Series 24 underway..Back together"
#Midsomermurders
Series 24 underway..
Back together ❤️ pic.twitter.com/NNxH4hVoKI

— Fiona Dolman (@FionaDolman) March 31, 2023
Based on spring 2023 filming, we'd expect to see series 24 sometime in late 2023 or early 2024. Premiere dates are usually made public within a month or two of the air date, so we won't know for sure for a while.
In the US, season 23 aired on Acorn TV in December 2022 after filming earlier in the year – so it's possible we'll see something similar for season 24. Keep in mind that rights change all the time, however, so we can't be sure until a streaming service lets us know.
Over in the UK, fans have had a much longer wait for the last few seasons – so it's hard to say if they'll ever get better treatment from the folks at ITV.
Catch Up on Past Seasons of Midsomer Murders While You Wait for Season 23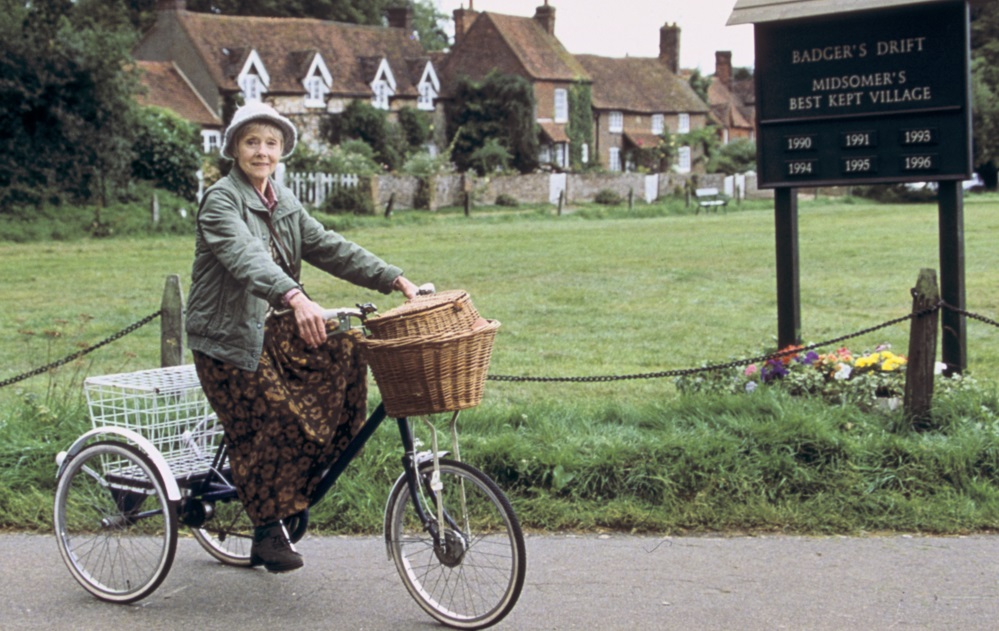 If you haven't already seen all the episodes several times each, there's no better time than the present to get started. In the US, you can watch older seasons of Midsomer Murders on the following free-with-ads services:
Pluto TV
Tubi
Plex
Crackle
Freevee
Roku Channel
If you want to see both older seasons AND the most recent episodes (season 23), you'll need a subscription to Acorn TV. They were the exclusive US location for the season 23 premiere, and they're ad-free (unlike the free services mentioned above). You can also purchase episodes on DVD or a variety of streaming services like Amazon Prime Video, YouTube, or Apple TV.
If anyone needs us before the season 24 premiere, we'll be re-watching "The Killings at Badger's Drift". John Nettles, an Anthony Horowitz adaptation, and those sublimely creepy Rainbirds…does it get any better than classic Midsomer Murders?
Where is Midsomer Murders Filmed?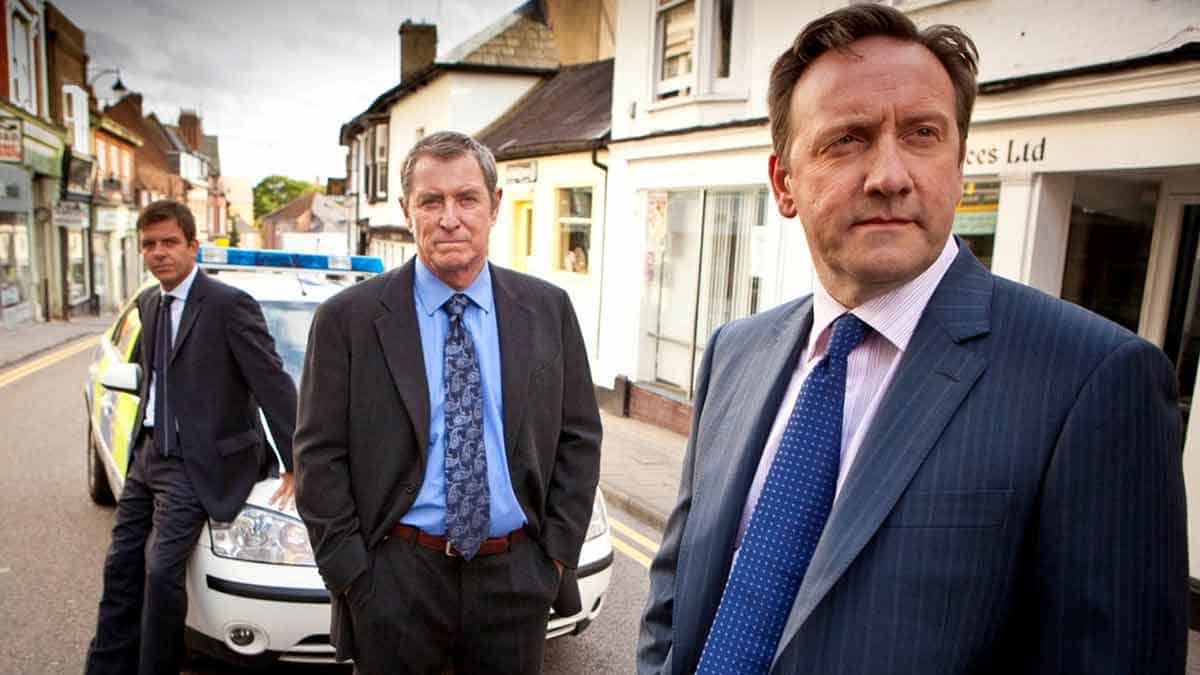 Over the course of 23 seasons and 25 years, Midsomer Murders has used many, many filming locations. Remember too that Midsomer is a county, not a village. Unlike shows like Doc Martin or Beyond Paradise, different episodes of Midsomer Murders take place in different villages – meaning loads of towns and villages are featured.
All the same, some towns and villages feature in quite a few episodes. They are:
Wallingford – This one was the original location for Causton, though it hasn't popped up as much in recent seasons.
Henley-on-Thames – Several locations in this lovely town have served as Midsomer sets – including the town hall and local butcher's shop.
Thame – This one's often used to portray parts of Causton, particularly the town hall and art centre.
Amersham – This Buckinghamshire village appeared in many of the most famous episodes – including "The Killings at Badger's Drift" and "Death of a Hollow Man".
Dorchester-on-Thames – This impossibly pretty village is one of those places that make you wonder how it could possibly be fair that some people get to live in such peaceful locations – but it's a great place for spotting Midsomer filming locations, too. All of the town's historic inns have appeared in past episodes.
Watlington – This is where you'll find the Causton library, along with a number of other Midsomer locations. Their high street has also been featured.
Beaconsfield – This Buckinghamshire village served as backdrop for quite a few episodes. In "Ghosts of Christmas Past", they inspect a grave in the local churchyard, and Barnaby bought new trousers in a local shop here in "Blood Will Out"