Sister Boniface Mysteries, Season 3 Begins Filming
In some cases, we earn commissions from affiliate links in our posts.
Last Updated on June 23, 2023 by Stefanie Hutson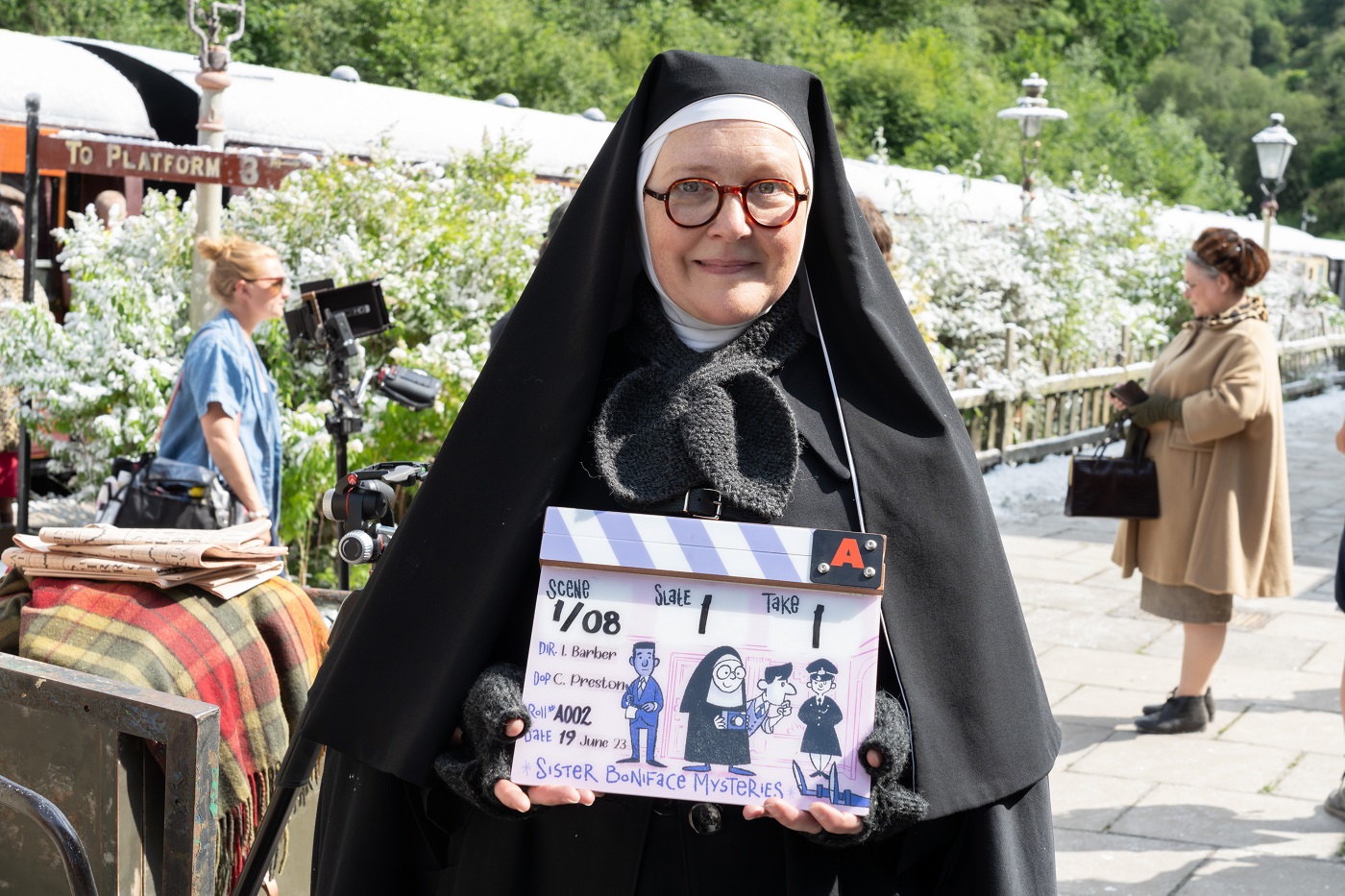 It hasn't been too long since the premiere of the most recent season of Sister Boniface Mysteries, but we have some great news to announce – season 3 of Sister Boniface Mysteries is definitely happening!
What is Sister Boniface Mysteries About?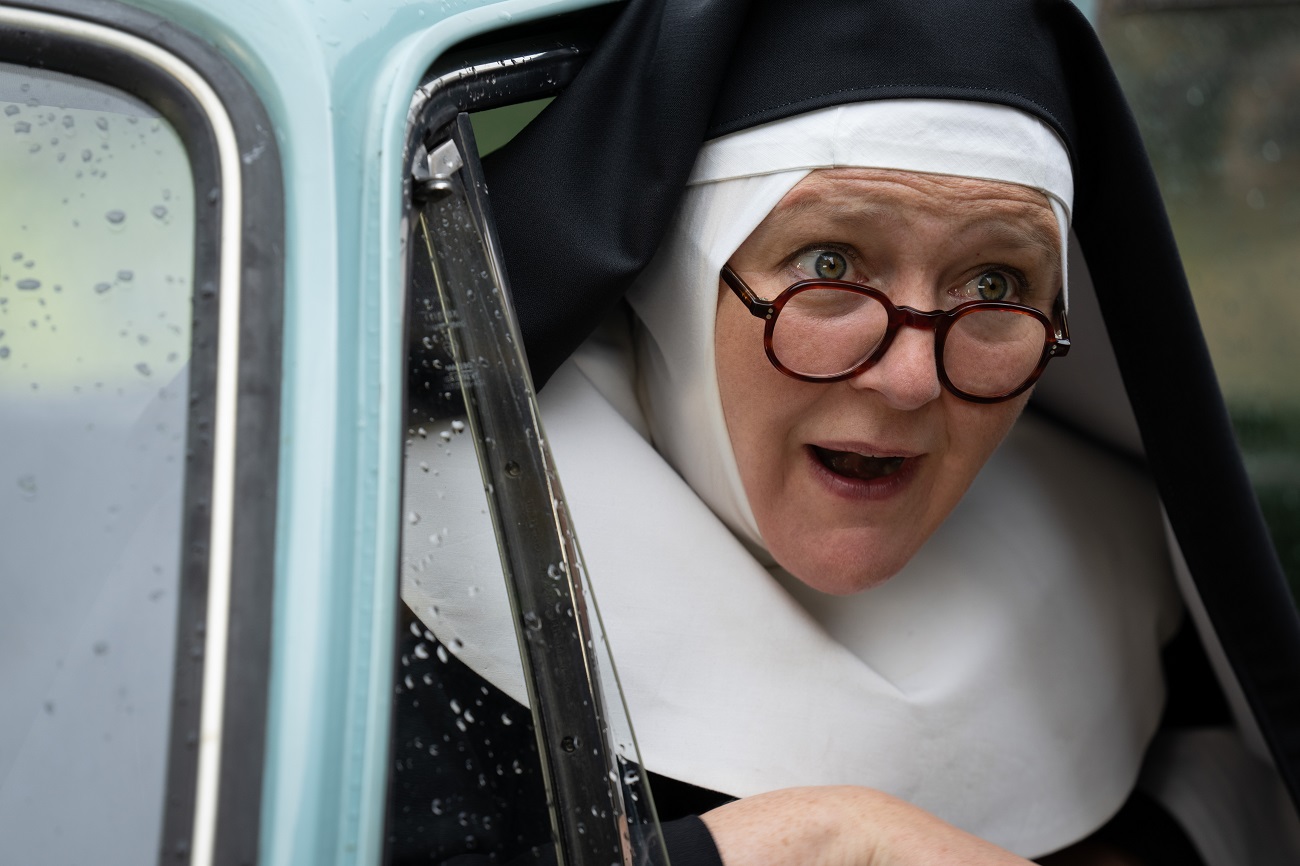 Sister Boniface Mysteries is a spin-off of the long-running Cotswolds-based mystery series Father Brown. The Sister Boniface character appeared in a single episode way back in season 1, but it was clear to many that she had what it takes to support an entire series of her own.
Set a little after the Father Brown timeline, Sister Boniface Mysteries is set in the 1960s. It's a time when police forensics were relatively limited, and even simple blood tests could take days. Nobody knew about things like "DNA" and "trace evidence".
And then there's Sister Boniface. Hidden away in St. Vincent's Convent with a bunch of winemaking nuns, she has a genius-level IQ and a PhD in forensic science. Instead of the usual cozy detective who meddles and blunders about, she has an actual role as the official Police Scientific Advisor, working with DI Sam Gillespie and DS Felix Livingstone – and advise she does, finding mud, blood, hairs, stains, and fibres at the crime scenes. Her laboratory is far superior to anything the police have at HQ.
Aside from her brains, Sister Boniface is similar to Father Brown in that she brings warmth and compassion to investigations, radiating a sort of inner peace and calmness. Though she desperately wants justice for victims, she has great empathy for everyone she encounters.
RELATED: Interview with Sister Boniface Star Lorna Wilson and Producer Will Trotter
What's Happening in Season 3 of Sister Boniface Mysteries?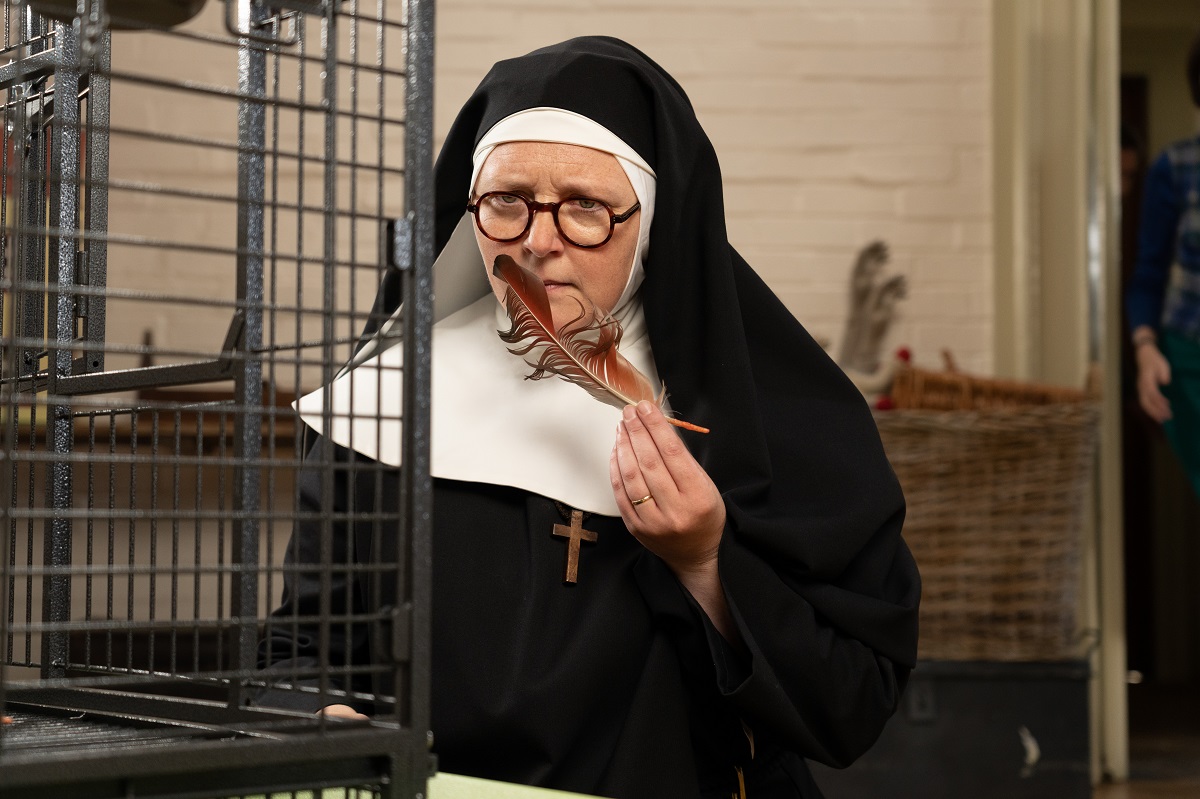 Though it's too early to have all the episode names and full descriptions, we do know a little about a couple of the episodes.
In one season 3 episode, Britain is caught in the grips of the worst winter on record. Sister Boniface finds herself stranded along with a small group of fellow passengers after a frozen coupling snaps and detaches the last few carriages from the main portion of the train.
As if the stranding isn't bad enough, a precious gemstone is stolen from the safe and a passenger is found murdered. While trying to avoid freezing to death, she'll use her skills and cunning to identify the culprit.
In other episodes, we'll see Great Slaughter's first sci-fi convention disrupted by a kidnapping, a famous organist murdered mid-tune in chapel, and a "dead cert" at a screen test for the new "Agent Best" will end up dead. We can also expect interesting development's in Felix's love life when his fiancée Victoria arrives from Bermuda with an ultimatum.
There haven't been any announcements about the number of episodes in season 3.
Of the re-commissioning, star Lorna Watson said:
Playing Sister Boniface is a dream, as is filming in the Cotswolds so I'm thrilled to be back for another series. I can't wait to get the team back together, jump on the Vespa and see what crimes there are to solve in series three!
Meanwhile, BritBox International CEO Reemah Sakaan said:
Right from her first appearance on screen alongside Father Brown, the character of Sister Boniface has delighted fans, and Sister Boniface Mysteries has gone from strength to strength, building an international fanbase on BritBox in our markets, and being the gold standard for charming British crime drama. We and BBC Studios originally developed this series as a spin-off – and we are proud to see its continued success and growth.
Who's in the Cast of Season 3 of Sister Boniface Mysteries?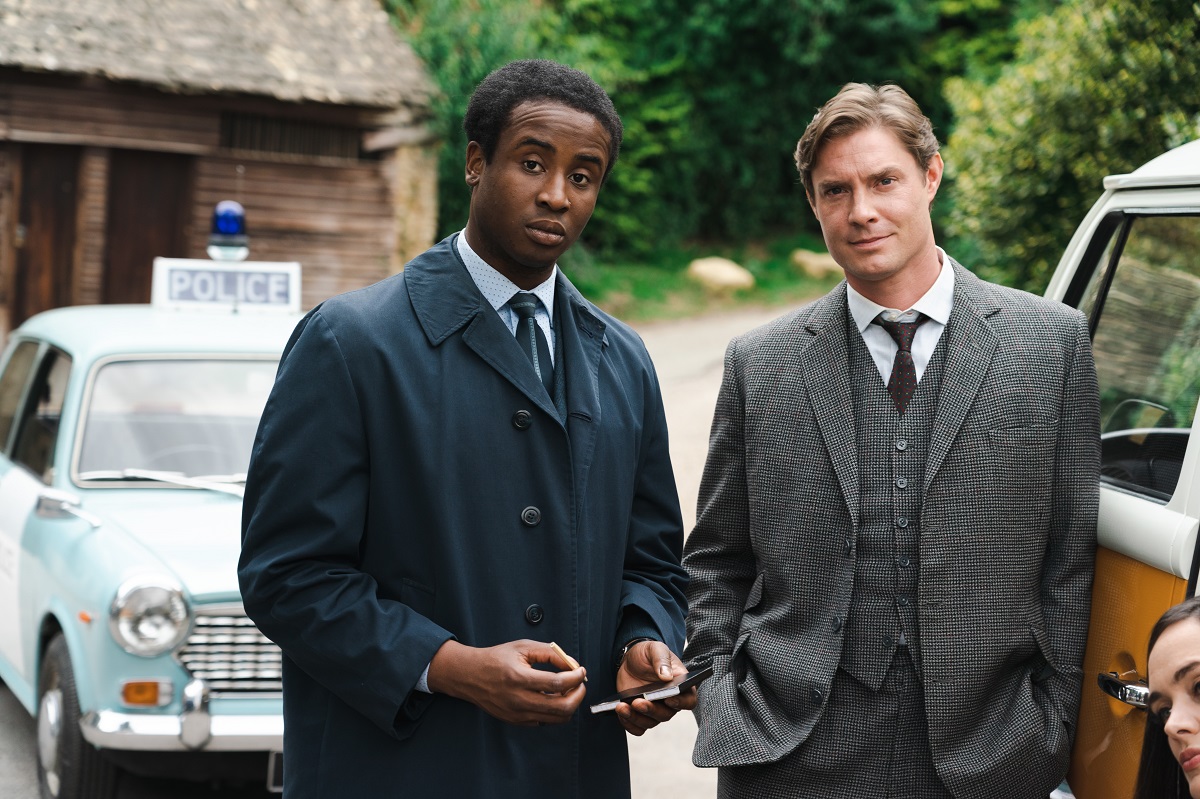 As you can tell from the photo at the top of this article, Lorna Watson will return to play the titular role in season 3. Max Brown will return as Sam Gillespie, Ami Metcalf returns as WPC Peggy Button, and Jerry Iwu will also be back as Felix Livingstone. Though we can't confirm anyone at this point, we'd expect to see many of the other nuns back, too.
It's unknown whether Mark Williams (Father Brown) will put in another appearance. Guest stars haven't been announced, but we'll update this if we get more details before the premiere date.
Sister Boniface Mysteries is a BBC Studios Continuing Drama Co-Production for BritBox International and UKTV's Drama channel and streaming service, UKTV Play. BritBox will also premiere the series in South Africa, Australia, Denmark, Sweden, Norway, and Finland. The Series Producer is Mat McHale and the Executive Producer is Neil Irvine for BBC Studios. The Executive Producers from BritBox International are Reemah Sakaan and Stephen Nye. It is distributed globally by BBC Studios Distribution.
When Will Season 3 of Sister Boniface Mysteries Premiere?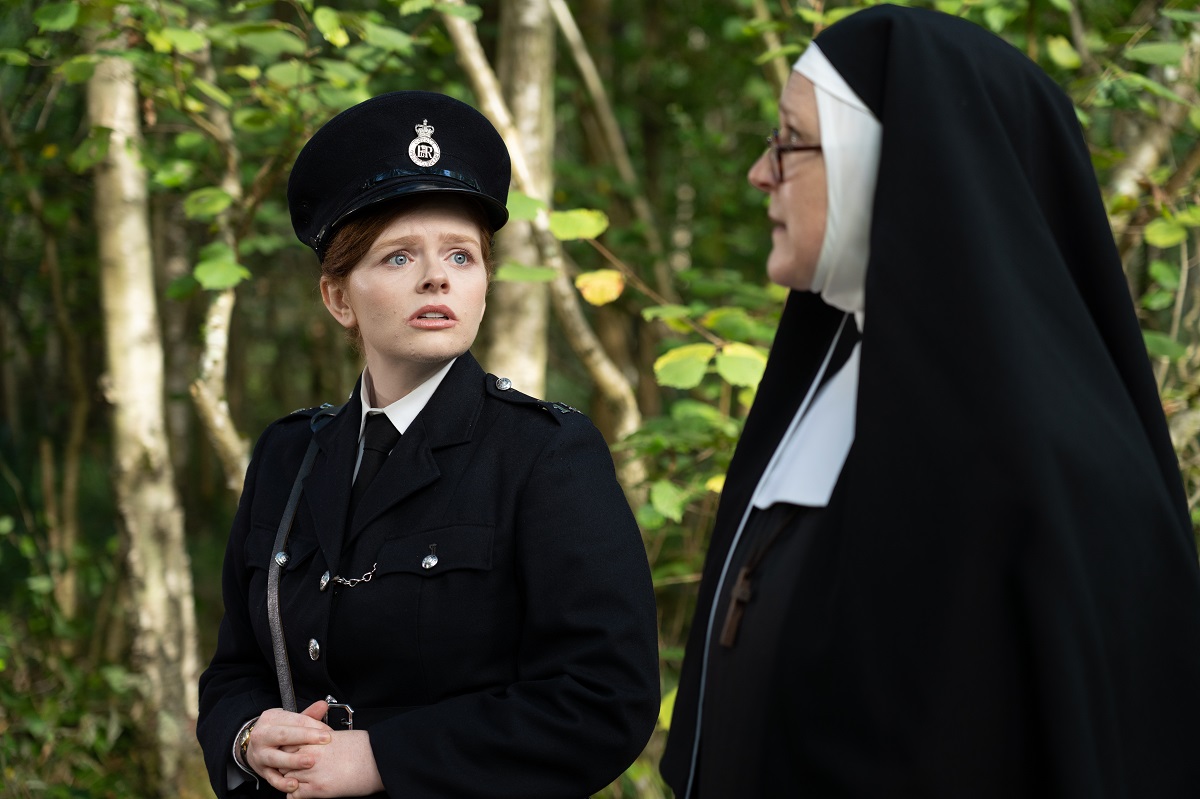 In the US, season 3 of Sister Boniface Mysteries will premiere on BritBox, but a date has not yet been set. If you haven't already watched seasons 1 and 2, you can catch up HERE.
In the UK, the new season will air on UKTV's Drama Channel – but again, no date has been announced.
Watch Sister Boniface's Appearance in Father Brown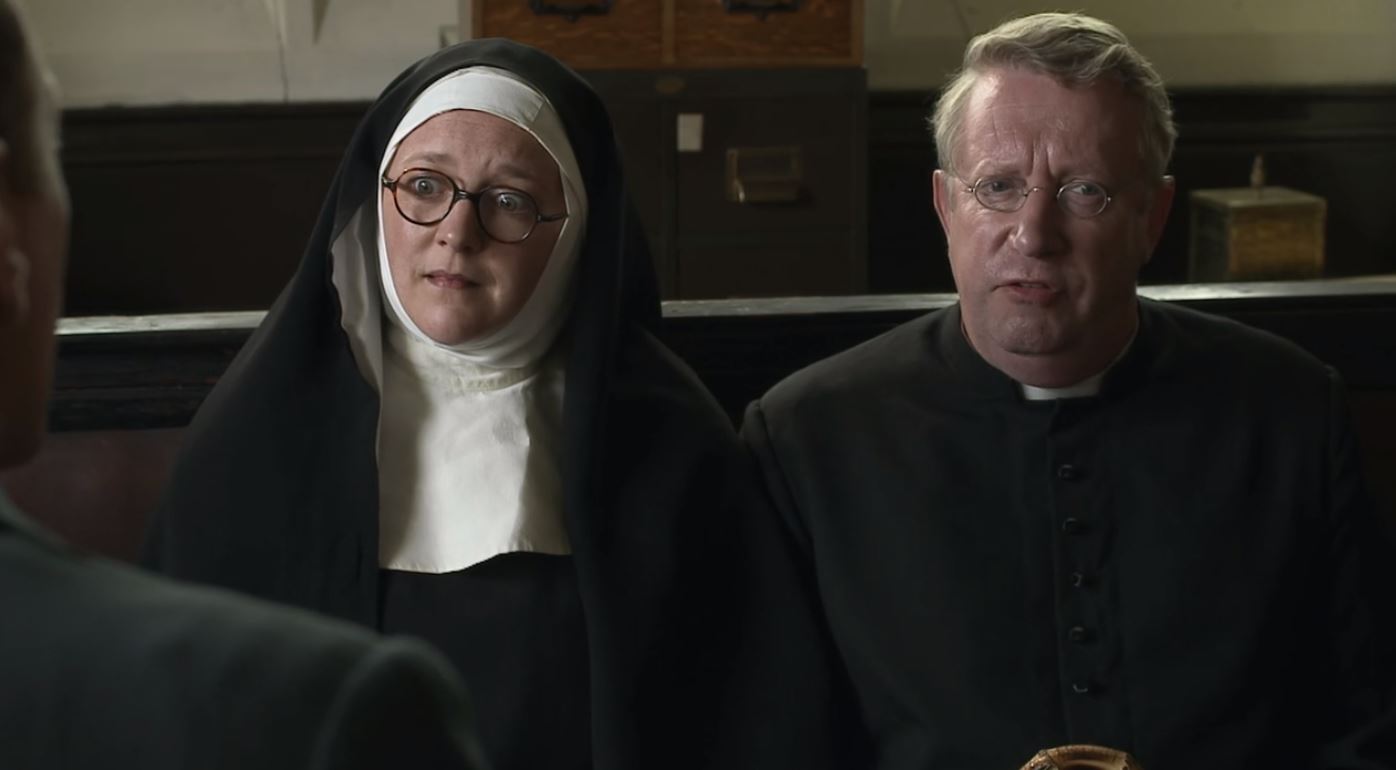 If you haven't already seen it, we recommend checking out Sister Boniface's original appearance in Father Brown. You'll find her in Season 1, Episode 6: "The Bride of Christ". Even if you're not normally a Father Brown fan, you might like this particular episode. Sister Boniface really brightens up the story, and you can see pretty clearly why she was picked for a spin-off role.