Grace, Season 4: What We Know Right Now
In some cases, we earn commissions from affiliate links in our posts.
Last Updated on March 25, 2023 by Stefanie Hutson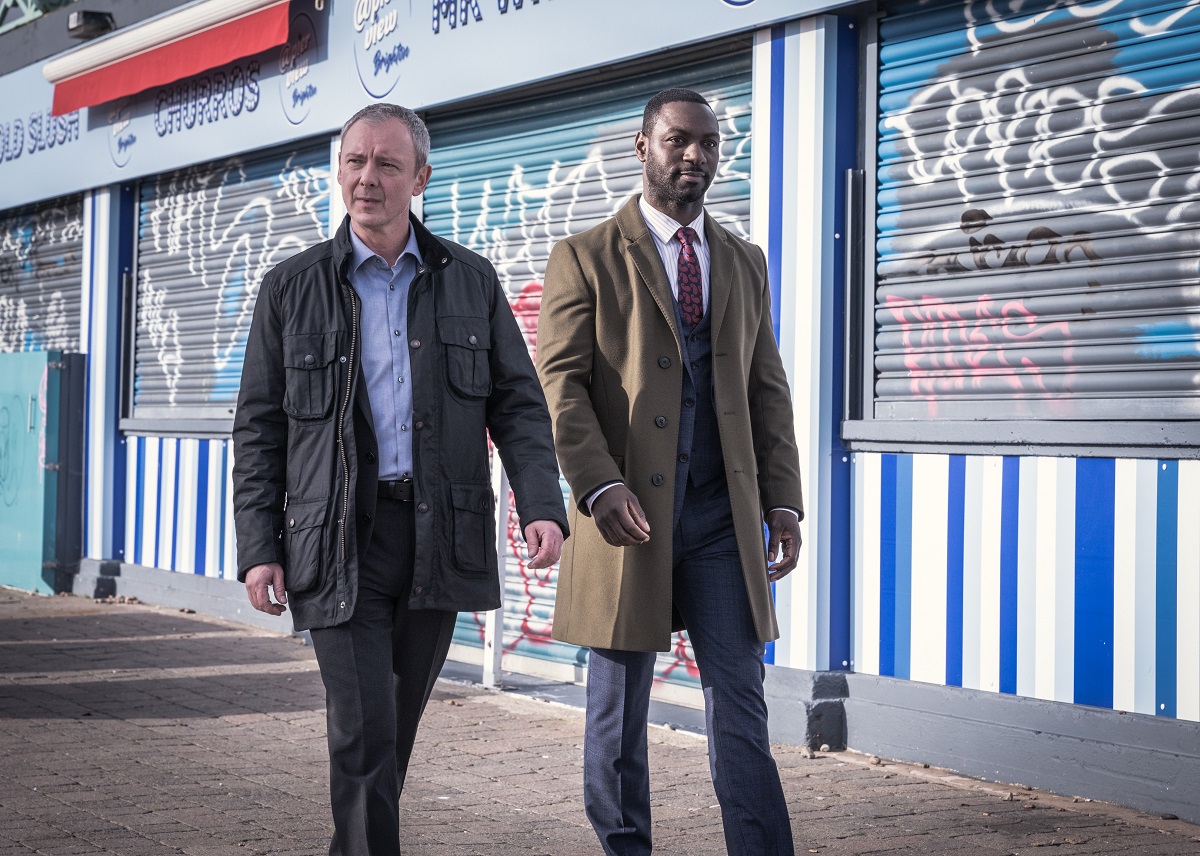 With three well-reviewed seasons already out in the world and plenty more source material to work with, Grace seems poised to become a modern crime drama classic. But has it been officially renewed? Will there be a season 4 of Grace?
We're pleased to say that yes – Grace has been renewed for season 4.
What's Grace About?
If you haven't watched Grace, it's a gritty British crime drama based on the bestselling Roy Grace novels by Peter James. John Simm (Life on Mars) stars as Detective Superintendent Roy Grace, a talented but unorthodox detective whose attitude and life path have been drastically altered by the disappearance of his wife.
Though Grace relies primarily on intelligence and good old-fashioned policing, he sometimes allows himself to be influenced by the paranormal – taking victims' items to psychics, for example. Though it can give him unique insight into cases, it also puts him at odds with his more traditional colleagues and superiors.
Early seasons of the TV series were adapted by Russell Lewis (Endeavour), but for season 3, Whitechapel co-writers Caroline Ip and Ben Court wrote two episodes, while Ed Whitmore (Waking the Dead) handled the other.
What's Happening in Season 4 of Grace?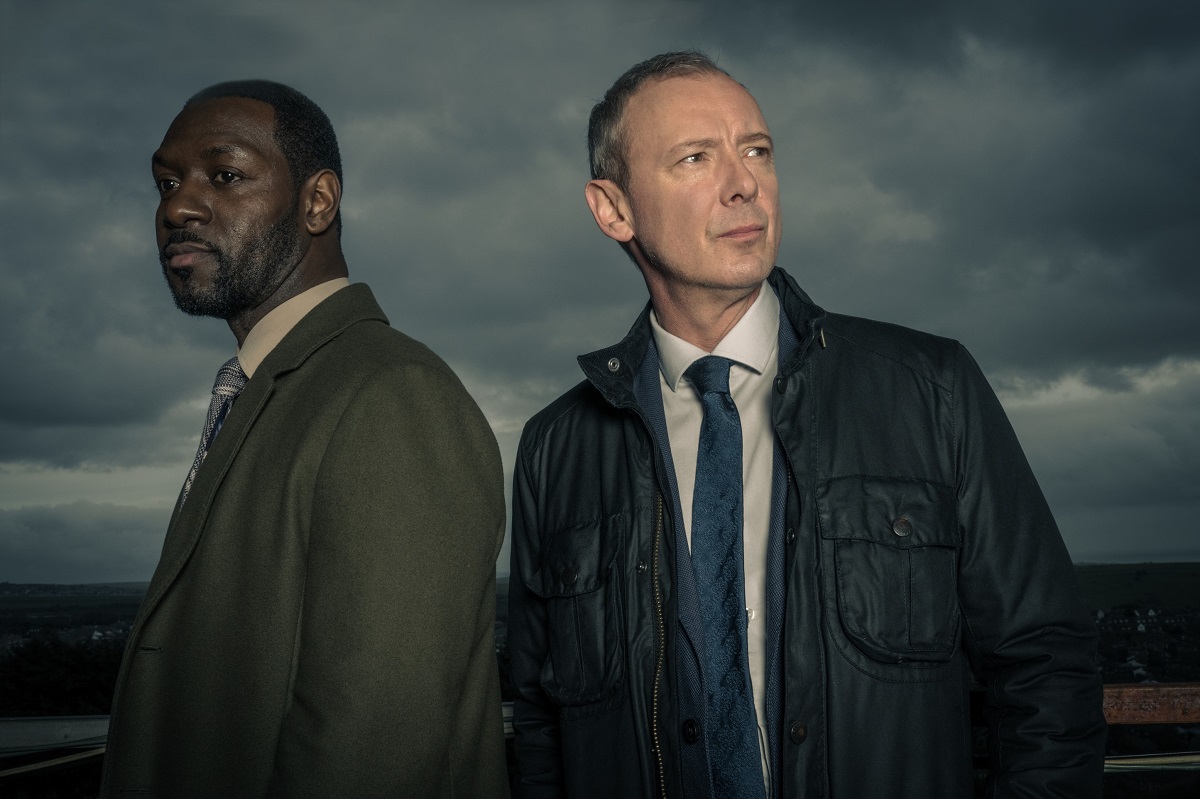 Recently, ITV announced that season 4 of Grace had been commissioned, and that the new season would have not just three but FOUR new adaptations of Grace novels. To avoid spoilers about the ongoing storyline with Grace's missing wife, we'll stick to details about the cases unique to each episode/book. They are:
Dead Man's Time
A robber has stolen millions of pounds worth of valuables from a secluded mansion in Brighton, leaving the elderly occupant close to death. DSU Roy Grace takes on the case and discovers that there's a priceless and sentimental item that the family values above everything else. They are desperate to recover it and will stop at nothing to do so.
Following a lead from the murky world of antique dealers in Brighton, DS Grace embarks on a trail that takes him across Europe and New York as he tracks down the killer.
Get it: Kindle | Amazon Paperback | Audiobook | Bookshop.org (supports independent bookshops)
Want You Dead
Red Westwood's online dating experience with Bryce Laurent started off with a spark, but things quickly took a turn for the worse when his hidden past was revealed. The man she thought she knew turned out to be a complete lie, and love soon turned to fear.
Thanks to the assistance of law enforcement, Red was able to rid her life of Bryce, but his obsession with her continued to fester. He became fixated on destroying her and everything she held dear.
Get it: Kindle | Amazon Paperback | Audiobook | Bookshop.org (supports independent bookshops)
You Are Dead
During Jamie Ball's final phone conversation with his fiancée, she had been driving into an underground car park when she suddenly let out a scream before the call abruptly ended. Law enforcement responded promptly, but by the time they arrived, she had vanished without a trace, leaving behind only her car and mobile phone.
Meanwhile, in a completely separate part of the city, construction workers stumble upon the remains of a woman who's been dead for a long time. Despite the initial lack of connection between the two cases, DS Roy Grace was able to quickly piece together the clues and uncover the truth.
Get it: Kindle | Amazon Paperback | Audiobook | Bookshop.org (supports independent bookshops)
Love You Dead
Jodie Bentley's childhood desires were limited to being wealthy and beautiful. She accomplished the latter through the assistance of a plastic surgeon, and now she's focused on securing a wealthy husband. However, the tricky aspect is getting rid of him once he's been captured.
DS Roy Grace suspects that a black widow is operating in his city, but he's unaware of just how dangerous she might be.
Get it: Kindle | Amazon Paperback | Audiobook | Bookshop.org (supports independent bookshops)
Who's Returning for Season 4 of Grace?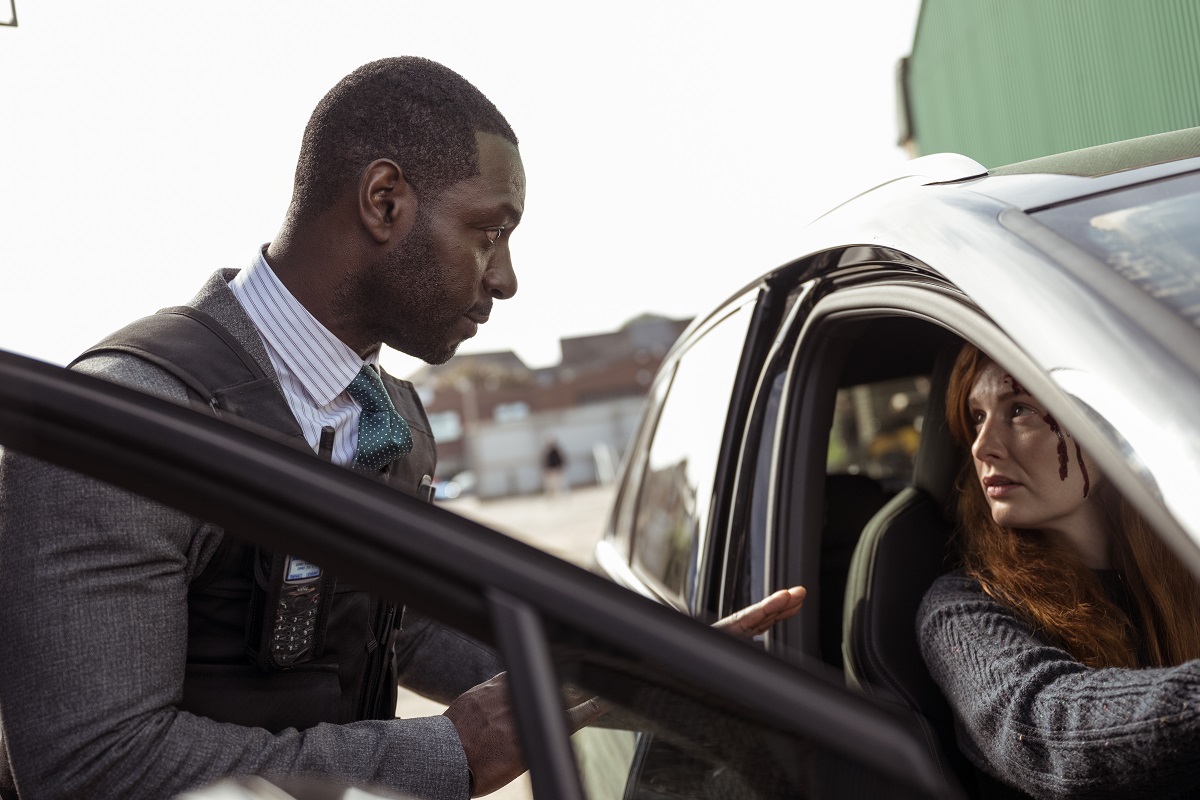 Not surprisingly, John Simm will reprise his role as detective Roy Grace. Simm has stated previously that he'd love to continue through adaptations of *all* the Grace novels, of which there are currently 18. By the end of season 3, they were just shy of the halfway mark.
Richie Campbell is expected to be back as Grace's friend and colleague DS Glenn Branson, along with Zoë Tapper as Grace's love interest Cleo Morey.
Other cast members likely to come back for season 3 include Craig Parkinson as DS Norman Potting and Laura Elphinstone as DS Bella Moy.
Russell Lewis (Endeavour) was lead writer and showrunner for seasons 1 and 2, but he left the project after that. In series 3, Whitechapel co-writers Caroline Ip and Ben Court wrote two episodes, while Ed Whitmore (Waking the Dead) did one. It's unknown who will take over the adaptation work in season 4.
Grace is a co-production between Tall Story Pictures, part of ITV Studios, and Vaudeville Productions. Patrick Schweitzer is executive producer for Tall Story Pictures, with Andrew O'Connor and Paul Sandler representing Vaudeville Productions. Peter James also serves as executive producer. ITV Drama Commissioner, Huw Kennair Jones, oversees production from for ITV.
When Will Grace, Season 4 Premiere?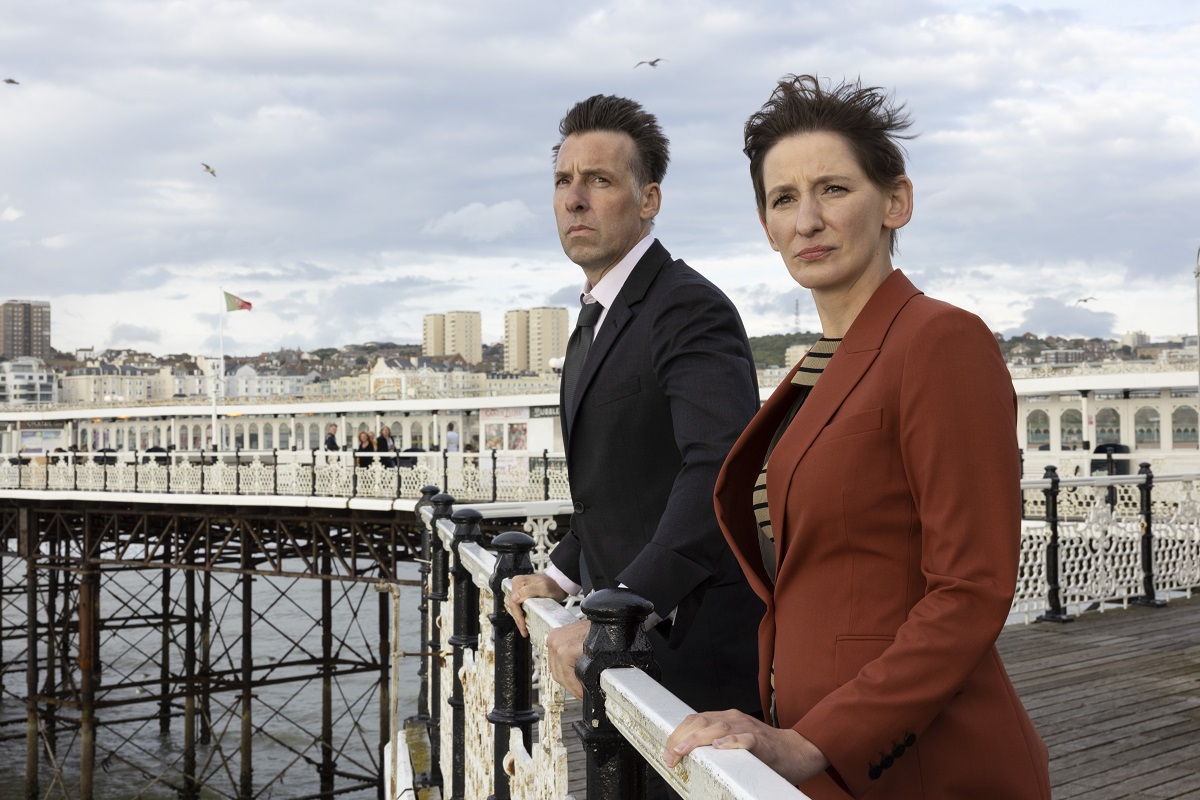 It's too soon to have an exact premiere date, but given that season 4 was commissioned before season 3 aired, we would expect to see no significant delays in getting new episodes.
Filming for season 4 of Grace will begin in April 2023, so it wouldn't be at all surprising to see the new episodes airing in late winter/early spring 2024. In the UK, new episodes air on ITV.
In the US, seasons 1 and 2 aired on BritBox, and season 3 of Grace comes to BritBox in April 2023. We would expect to see season 4 on Britbox as well.
In the meantime, you can watch Grace HERE.
What Does Author Peter James Think of the Grace TV Adaptation?
Though many authors have been less-than-pleased with how their work translated to screen (like MC Beaton's famous dislike of how Hamish Macbeth was adapted), Peter James seems quite pleased with the results to date.
Last May, he tweeted the following:
Seeing GRACE adapted so well for the small screen and to see it top the national TV viewing ratings for three consecutive Sundays, is more than a dream come true♥️ and I'm really thrilled to confirm that there will be a third series!!!

📸 @sallymaisphoto pic.twitter.com/4dyJEAhj1T

— Peter James (@peterjamesuk) May 19, 2022
He's been very involved in the production process, even doing at least one cameo (similar to author Colin Dexter in the earlier seasons of Endeavour). He shared a couple pictures from the set in September 2022.
So excited that filming for GRACE S3 is now underway. Keep your eyes peeled if you are in and around Sussex, you might be lucky to catch a glimpse of the cast and crew in action, or, me in another cameo! pic.twitter.com/FUpgcVt1TY

— Peter James (@peterjamesuk) September 2, 2022
If you've only seen the TV series, we strongly recommend going back and checking out some of the books. It's a richer experience, and you get all sorts of fun details that don't make it into the TV adaptation.
If you're looking for something to do while you wait for season 4 of Grace, be sure to check out the Roy Grace novels HERE.
Where is Grace Filmed?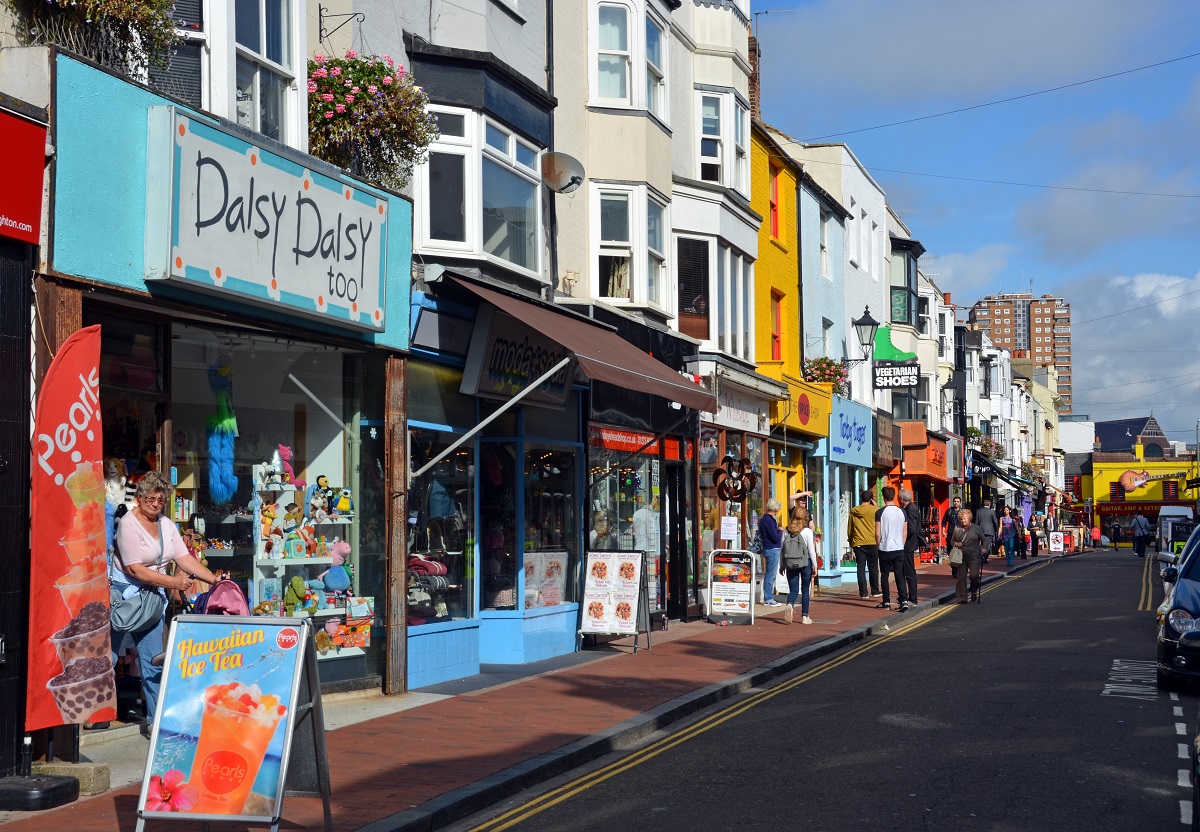 The majority of the filming for Grace takes place in the City of Brighton and Hove. It's a quirky coastal city about 50 miles south of London, and though it's quite distinctly British, many who've been to both San Francisco and Brighton comment on the similarities in energy and the artsy types who populate the area.
The city has a thriving cultural scene that's much bigger than the size might suggest. You'll find loads of street art, and a vegan or vegetarian will have no trouble at all finding tons of food options (though in fairness, the UK as a whole does a great job with special diets).
If you're looking for a quiet weekend full of country lanes and cute cottages, this is NOT the place to go. Brighton is also well-known as a popular destination for stag and hen dos.
Brighton is particularly well known for its pier, which you can virtually walk around in the Google StreetView map below. It's not the same as visiting, but it's a fun little diversion while we all wait for season 4 to Grace our screens.