22 Light & Uplifting Feel-Good British Movies You Can Stream Right Now (& 1 You Can't)
In some cases, we earn commissions from affiliate links in our posts.
Last Updated on March 31, 2023 by Stefanie Hutson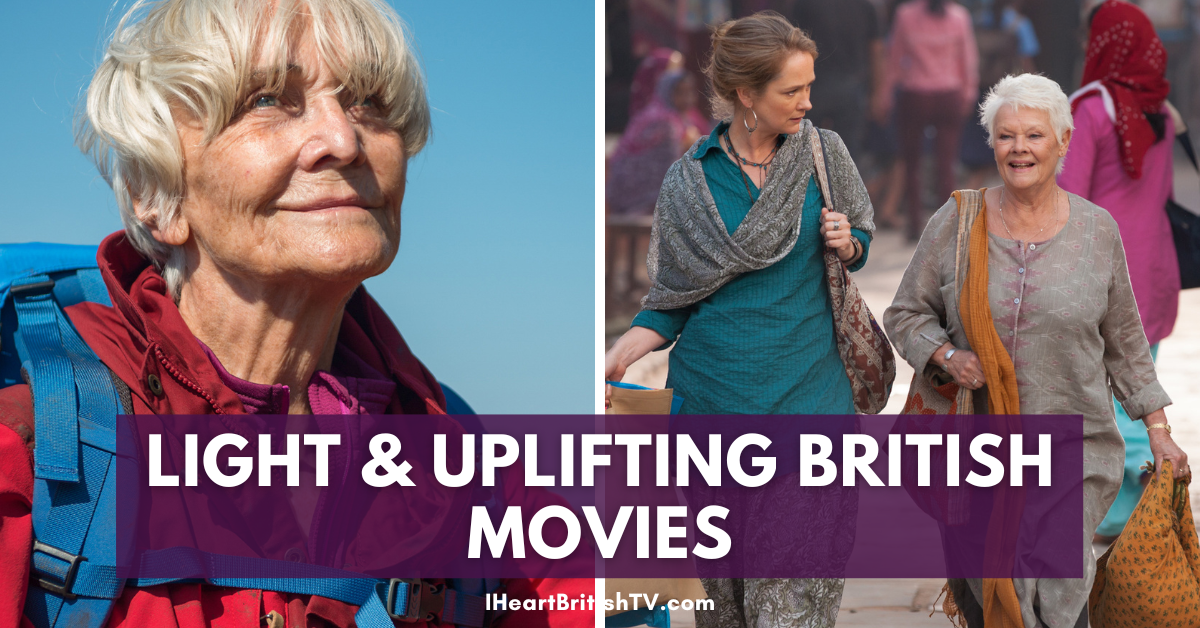 One of the top requests we've been getting lately is for something light, uplifting, fun, or distracting to watch. Though we have some great lists of British television comedies (see below), we realised we didn't have a great list for those in search of a happy, fun, or uplifting British movie – so that's exactly what we've put together here.
If you need those lists of television comedies, check them out here:
Finding Your Feet
When a woman discovers her husband of 35 years is having an affair with her closest friend, she heads to London to stay with her estranged older sister. Her new lifestyle is completely different from everything she knows, but it's just what she needs to get back into life.
Imelda Staunton, Joanna Lumley, Timothy Spall, David Hayman, and Celia Imrie are among the stars of this ensemble comedy.
Watch it: Amazon
Mrs. Harris Goes to Paris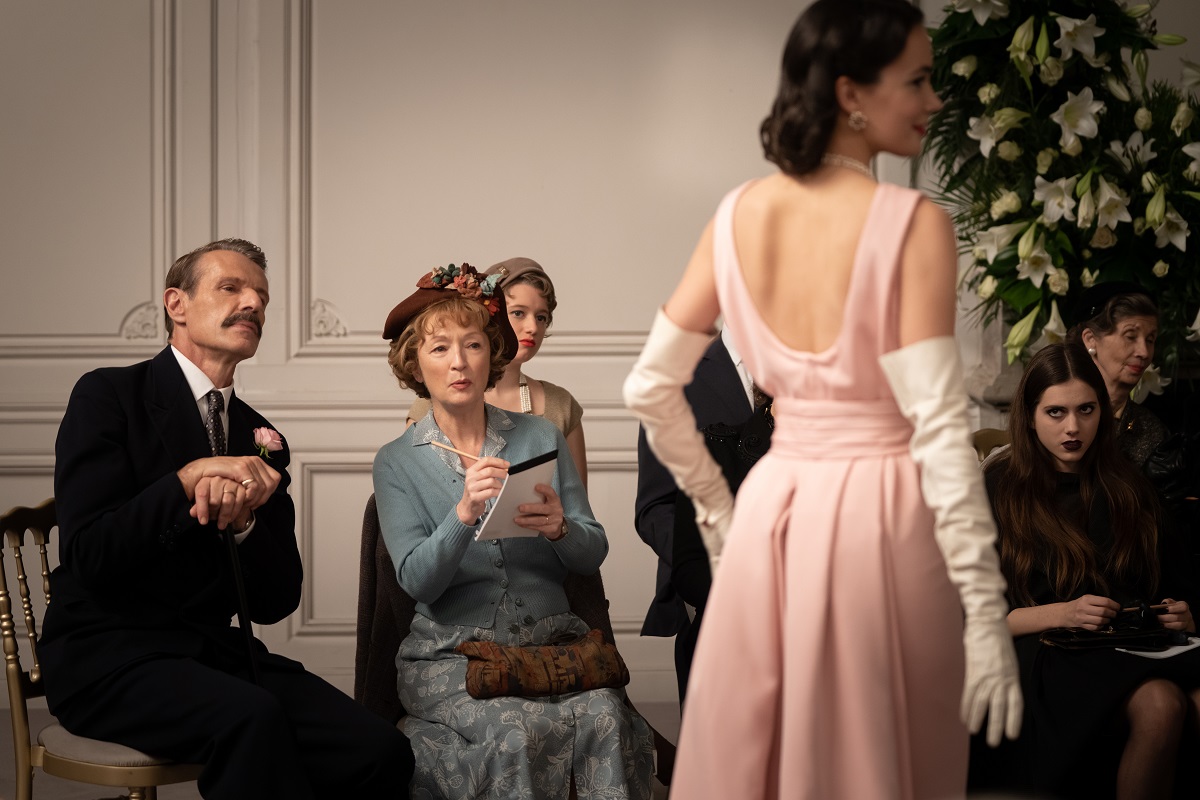 Based on Paul Gallico's 1958 novel by the same name, this film is set in 1950s London and it follows an ordinary cleaning woman who dreams of one day owning a Dior dress. She works hard and saves, eventually making the journey to Paris to choose her dress – but what she doesn't know is that the journey will not only change her, but the future of the House of Dior.
Watch it: Amazon
Fisherman's Friends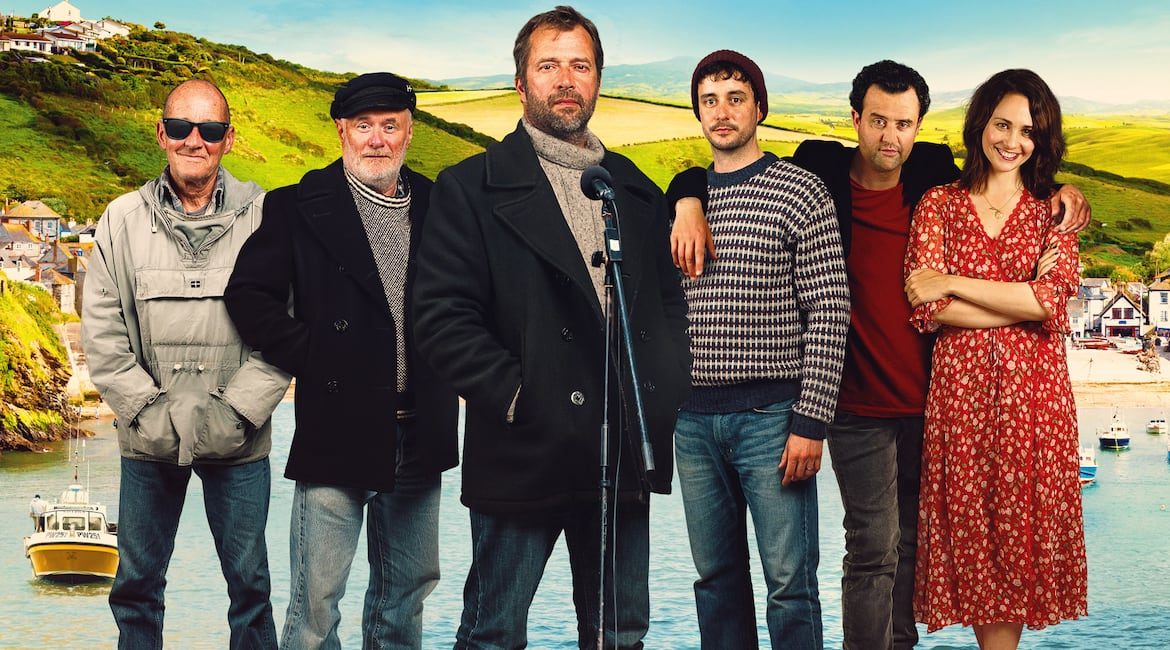 A cynical London music executive's boss plays a harmless prank on him – convincing him he should try to sign a group of fishermen who sing sea shanties. Since he doesn't realise it's a joke, he spends a great deal of time and effort trying to gain the respect of the men.
When he finally wins them round to his way of thinking, he'll then have to convince his boss to take the whole thing seriously.
Watch it: Amazon | Tubi (also on Roku TV and Pluto with ads)
This Beautiful Fantastic
Facing eviction over the state of her poorly-maintained garden, a reclusive young aspiring children's book writer forms an unlikely friendship with the crotchety old widower next door. Jessica Brown Findlay (Downton Abbey) and Tom Wilkinson (The Full Monty) star. Andrew Scott (aka the hot priest from Fleabag) also appears.
The Hundred-Foot Journey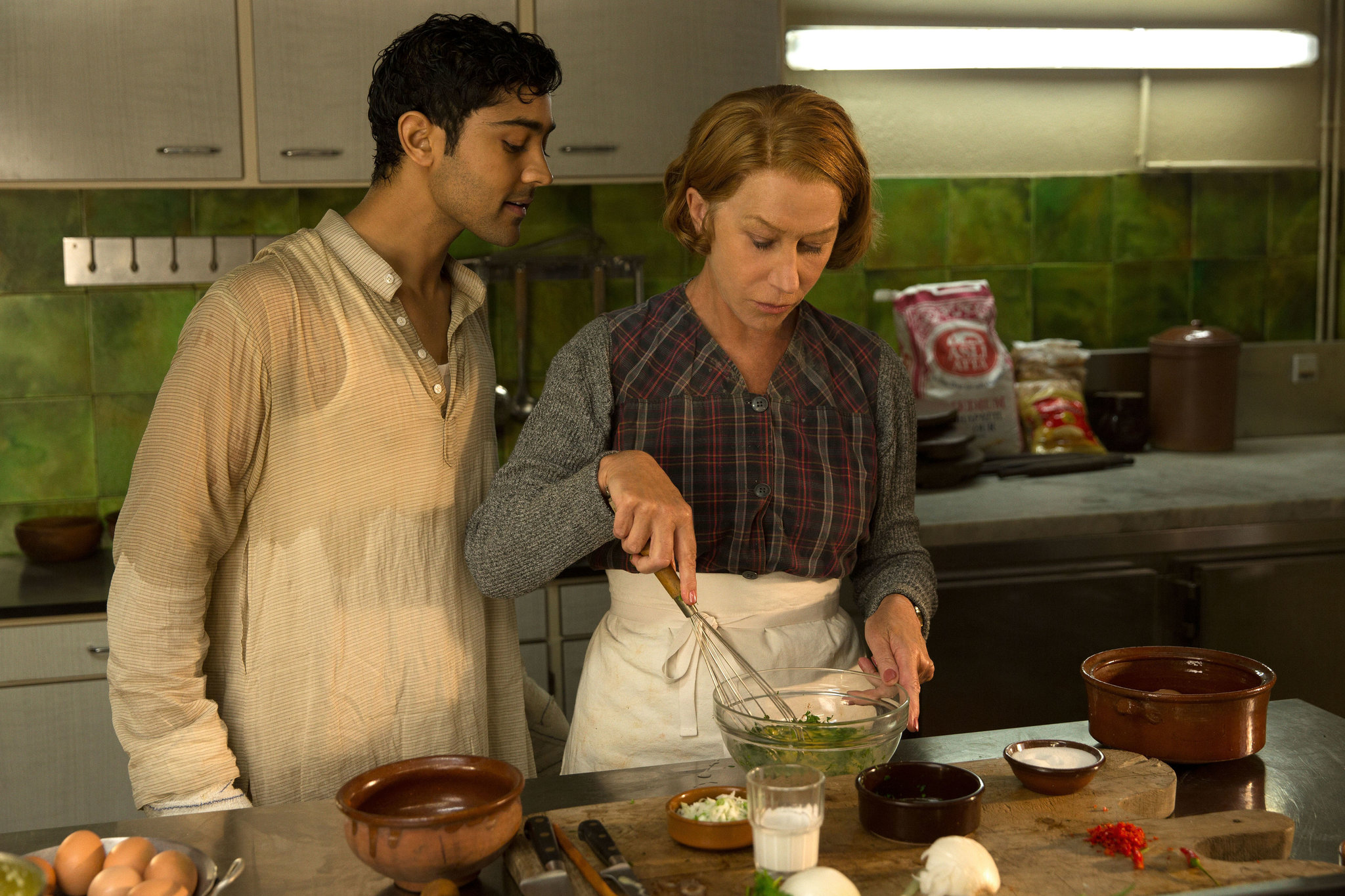 After being displaced from his native India, Hassan Kadam settles in a small French village and decides to open an Indian restaurant. Madame Mallory (Helen Mirren) runs a much-loved restaurant just down the street, and has strong objections. Though their friendship doesn't get off to a promising start, she eventually recognises his talents and takes him under her wing.
Watch it: Amazon
Greenfingers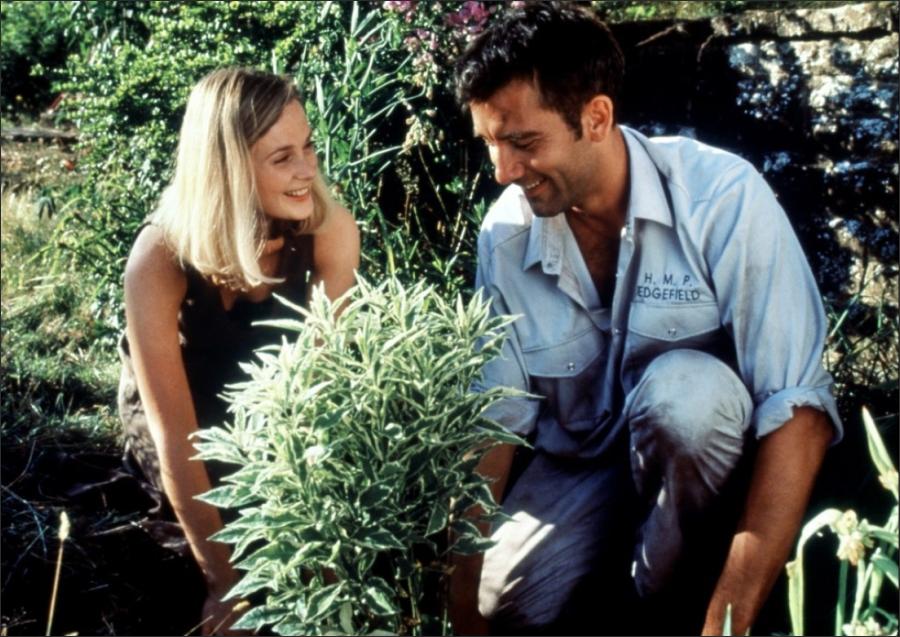 This delightful 2000 film stars Clive Owen and Helen Mirren, and it's based on the true story of a group of prisoners of HMP Leyhill who became award-winning gardeners through an experimental programme.
Watch it: Amazon | Tubi | Roku Channel
The Bookshop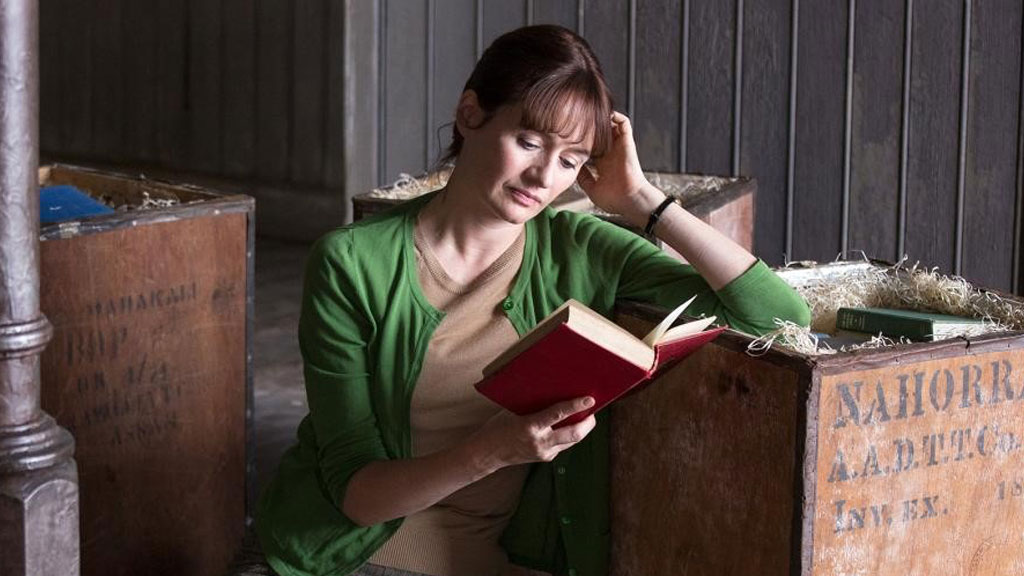 In the seaside town of Hardborough, England, a young widow set up a bookshop. Unfortunately, the locals are not ready for her and her shop. Set in 1959, it's a lovely story of community, a young woman who fights for her place at the table, and her love of sharing knowledge.
Watch it: Amazon
Bernard & Doris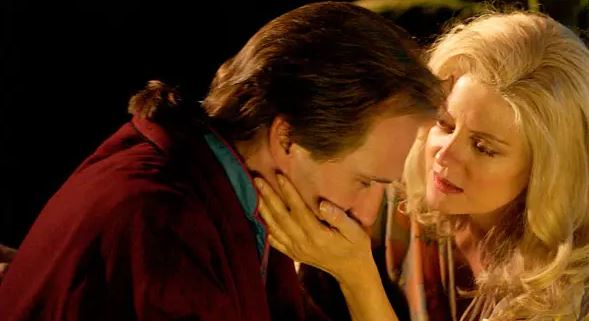 This film tells a semi-fictionalised account of the relationship between socialite Doris Duke and the butler she would ultimately leave in control of her enormous fortune. American Susan Sarandon and Brit Ralph Fiennes star.
Watch it: Amazon
Waking Ned (Waking Ned Devine in North America)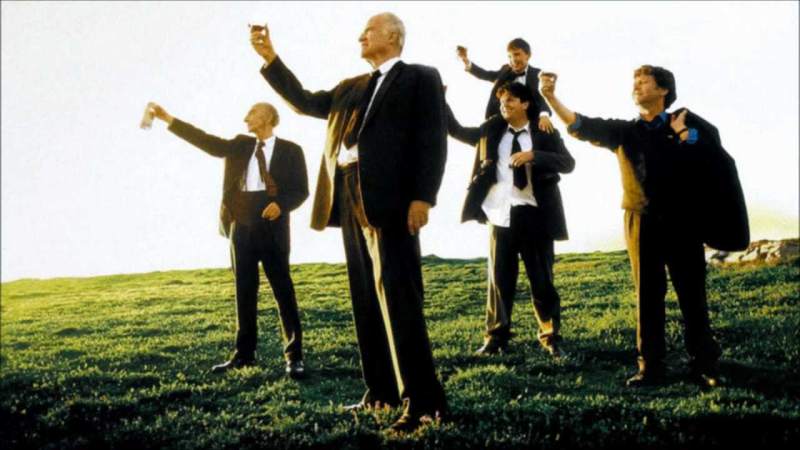 Though more than 20 years old now, there's a light and timeless quality to this Irish classic. Though not truly British in the sense that it's from Great Britain, it IS from the British Isles. The film was set in Ireland and filmed on the Isle of Man (a crown dependency located between Ireland and Great Britain).
The story revolves around a winning lottery ticket in a tiny Irish village. When it's discovered that the ticket belonged to a now-deceased villager, some of the local residents hatch a plan to collect on his ticket. It doesn't go as planned…
Watch it: Amazon
Enchanted April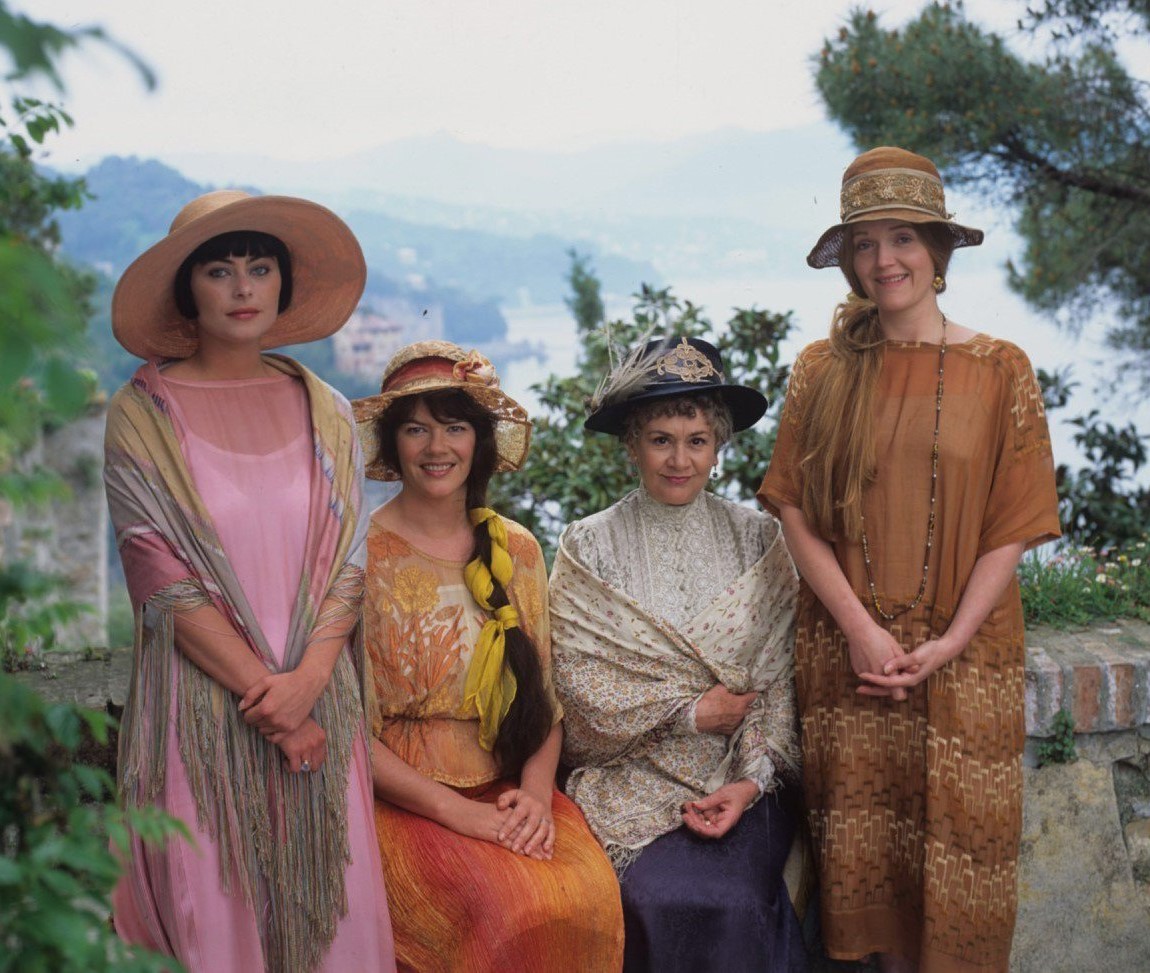 Much in need of a break from their lives, a group of four women in 1920s England trade the rainy British skies for a holiday in Italy. They have little in common, and only become acquainted when they come together to share expenses on the rental of a small medieval castle.
The film is based on Elizabeth von Arnim's 1922 novel, The Enchanted April. Josie Lawrence, Miranda Richardson, Polly Walker, and Joan Plowright star, and Jim Broadbent, Alfred Molina, and Michael Kitchen also put in appearances.
Watch it: Amazon
84 Charing Cross Road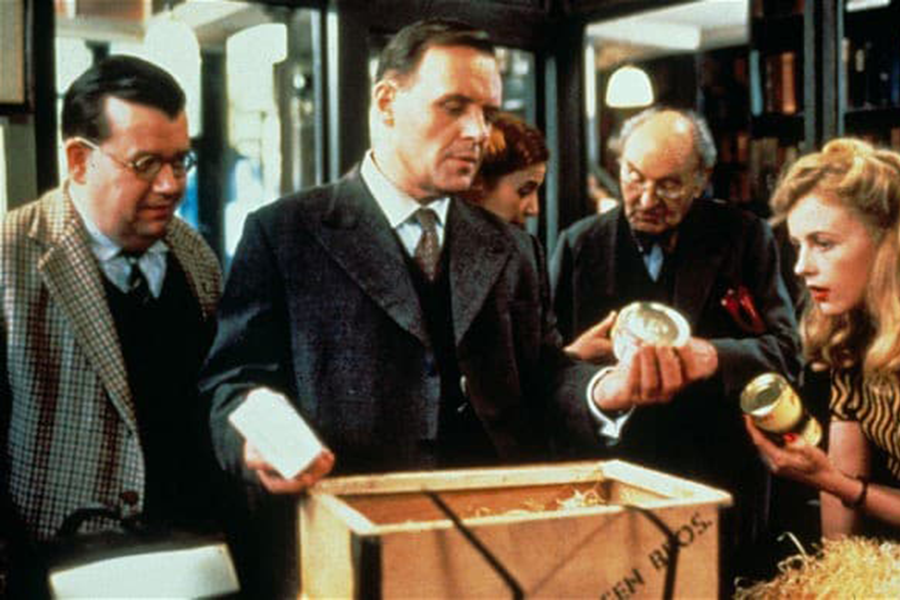 More than thirty years old now, this is another one of those classics that stands the test of time. Anne Bancroft stars as a New York writer who begins a long-running relationship by letter with a British bookseller (played by Anthony Hopkins). Dame Judi Dench also features heavily in this one.
Watch it: Amazon
Edie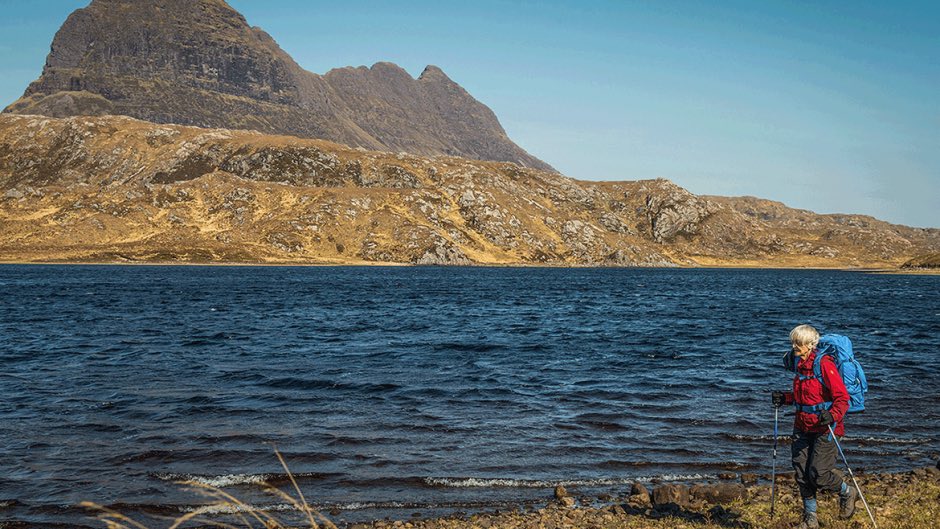 Sheila Hancock stars as Edie, and older woman who embarks on a trip to the Scottish Highlands to fulfill her dream of climbing Mount Suilven. Actress Sheila Hancock (and wife to John Thaw, mother to Abigail Thaw) stars.
Local Hero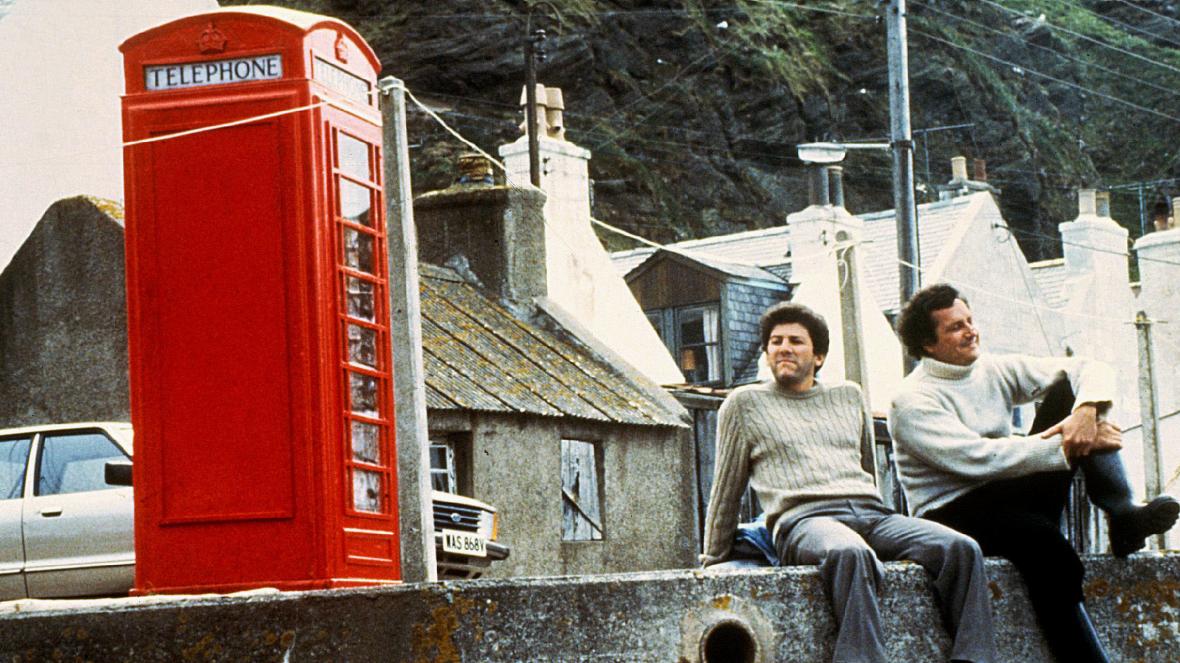 As long as we're talking about Scotland, we can't forget Local Hero. This delightful early 80s film is 50% comedy, 50% drama, and 100% love letter to Scotland. It's about an American oil company rep who's sent to the village of Ferness to purchase the town and its surrounding property.
Keep an eye out for a young Peter Capaldi playing the role of Danny Oldsen.
Watch it: Amazon
The Englishman Who Went Up a Hill But Came Down a Mountain
Set in 1917, this film stars Ian McNeice (Doc Martin) and Hugh Grant as English cartographers who arrive in a Welsh village to measure their "mountain" – only to be told it's actually a hill. The villagers aren't having it, and they come up with a plan to turn their hill back into a mountain.
The film is based on a story writer Christopher Monger once her from his grandfather about the real life village of Taff's Well.
Watch it: Amazon
Quartet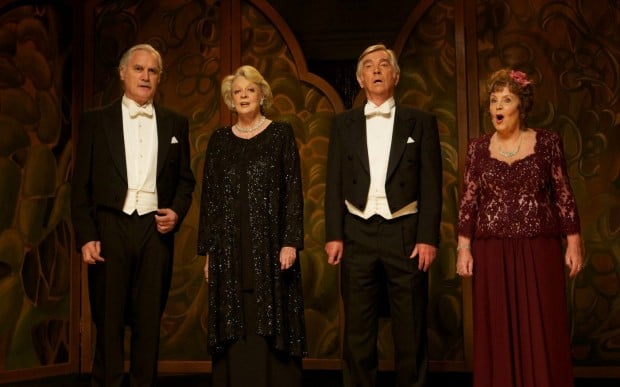 When the survival of their posh retirement home is in danger, a group of former opera stars plan a fundraiser to help save it. Unfortunately, not everyone is willing to perform – and the sheer volume of ego in the home means there are plenty of conflicts amongst the residents.
Plots with a View (aka Undertaking Betty)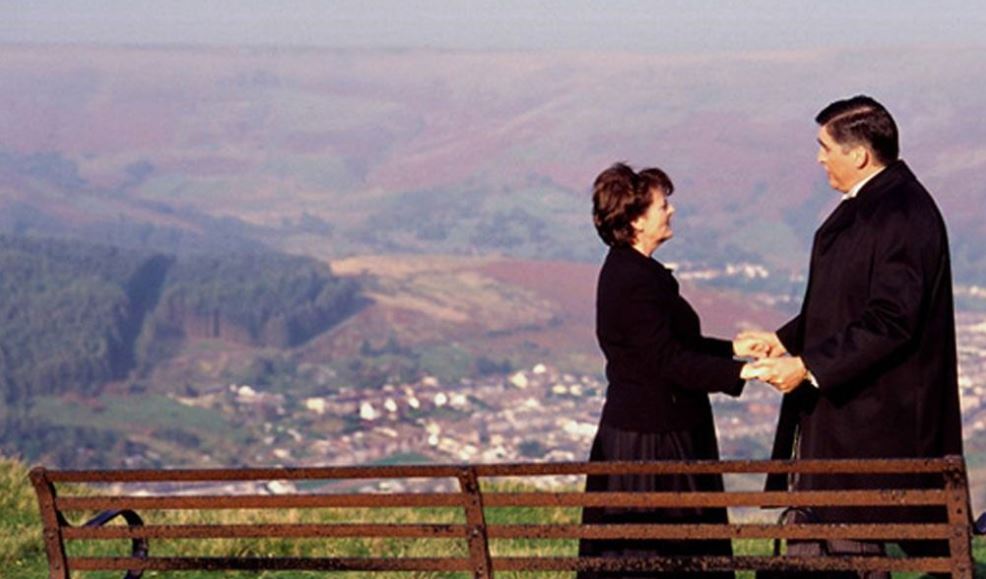 Brenda Blethyn, Robert Pugh, Alfred Molina, Naomi Watts, and Christopher Walken star in this quirky dark comedy about a woman who decides the best way to get out of a bad marriage is to fake her own death. The movie was filmed on location in Wales.
Watch it: Amazon
Saving Grace
This 2000 film starring Brenda Blethyn and Craig Ferguson follows a middle-aged woman who turns to growing cannabis after her husband dies and leaves her in debt. Doc Martin fans may feel there's something familiar about this one – and that's because Port Isaac is one of the filming locations (along with Boscastle and London).
And speaking of Doc Martin, keep an eye out for a young Martin Clunes playing Dr. Bamford.
Calendar Girls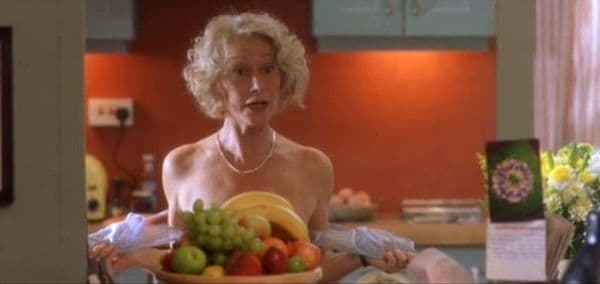 This delightful 2003 British comedy is one of those films you can watch over and over. With an ensemble cast featuring women like Dame Helen Mirren, Dame Julie Walters, Celia Imrie, Dame Penelope Wilton, and Geraldine James, it tells the story of a group of middle-aged Yorkshire women who created and sold a nude calendar to raise money for leukaemia research. Philip Glenister and Ciarán Hinds also appear.
Watch it: Amazon
The Best Exotic Marigold Hotel
When some budget-minded British pensioners choose an Indian retirement home, they get more than a few surprises – along with a new lease on life. The all-star cast features favourites like Dame Judi Dench, Dame Maggie Smith, Dame Penelope Wilton, Liza Tarbuck (Watching), Tom Wilkinson, and Bill Nighy.
Watch it: Amazon
The Second Best Exotic Marigold Hotel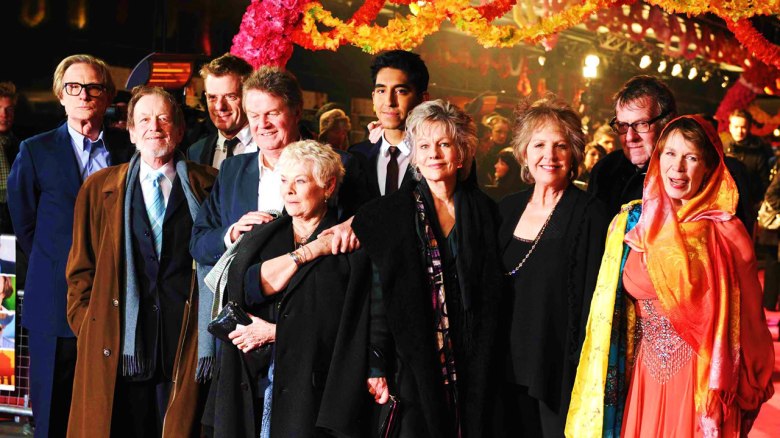 This follow-up to the original is just as fun, revisiting the pensioners who are now happily living in India when Muriel Donnelly (Dame Maggie Smith) and Sonny Kapoor (Dev Patel) aspire to open a companion hotel to the Best Exotic Marigold Hotel.
Watch it: Amazon
Miss Pettigrew Lives for a Day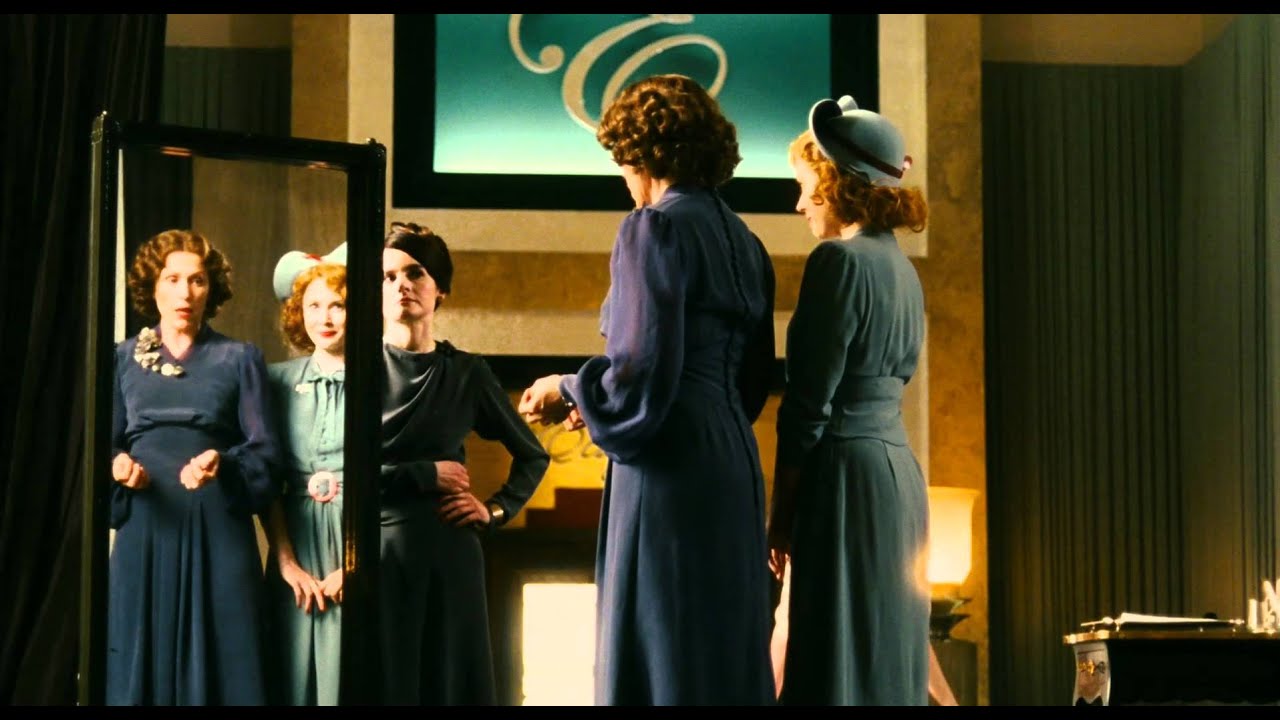 Set in London just before WWII, this film follows a struggling middle-aged vicar's daughter as she seizes an opportunity meant for someone else and ends up completely transforming her life in a day. Though the two lead actresses are American, dedicated British TV and film fans will recognise loads of British and Irish talent – including Stephanie Cole and Ciarán Hinds.
Watch it: Amazon | Starz
One Chance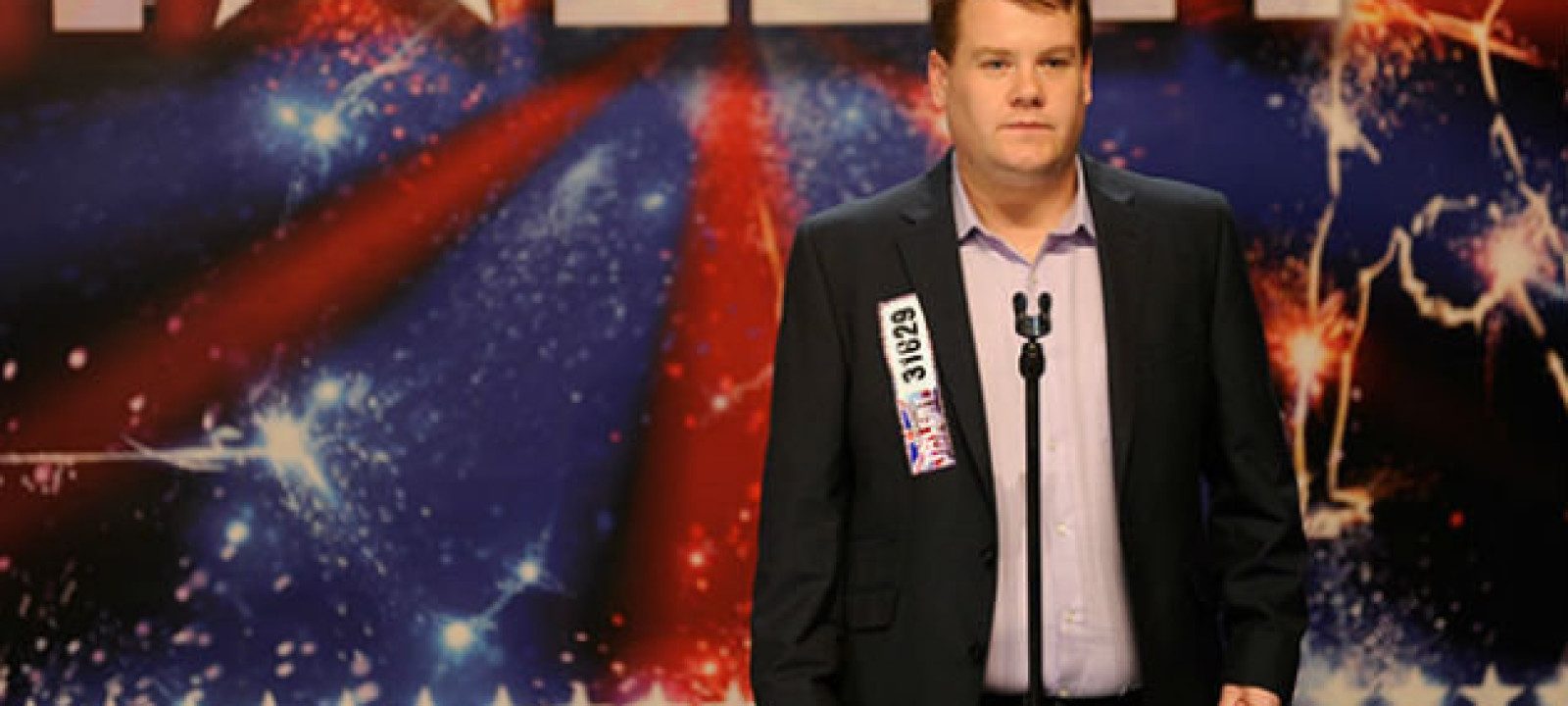 James Corden stars in this film that tells the story of a shy, bullied shop clerk who goes on to great fame after a performance on Britain's Got Talent. Julie Walters and Mackenzie Crook also appear.
Watch it: Tubi
Sunshine on Leith
Gorgeous Edinburgh scenery, songs by the Proclaimers, and heartwarming storylines – what more could you ask for in a movie? Strangely, this one's not actually streaming ANYWHERE in the US. You can, however, get it on a UK-encoded DVD (viewable with a region-free DVD player and on some computer DVD drives). We felt it was totally worth the purchase and wait, but it depends on how much you enjoy Edinburgh and The Proclaimers.
Please note: People from outside the UK *can* order from Amazon UK, and it's occasionally cheaper. They give you the option to convert to USD or other currencies at checkout, and that allows you to avoid foreign currency transaction fees on many cards.
Watch it: Amazon US | Amazon UK | eBay