10 of the Best Romantic British Movies on Netflix Right Now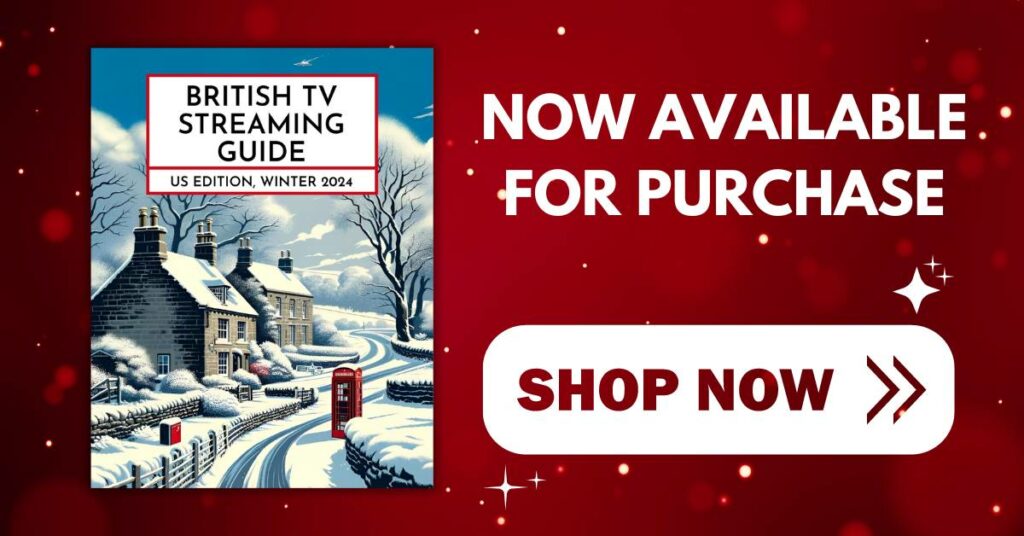 The British TV Streaming Guide: US Edition, Winter 2024 is now available. Get yours HERE.
In some cases, we earn commissions from affiliate links in our posts.
Last Updated on February 13, 2023 by Stefanie Hutson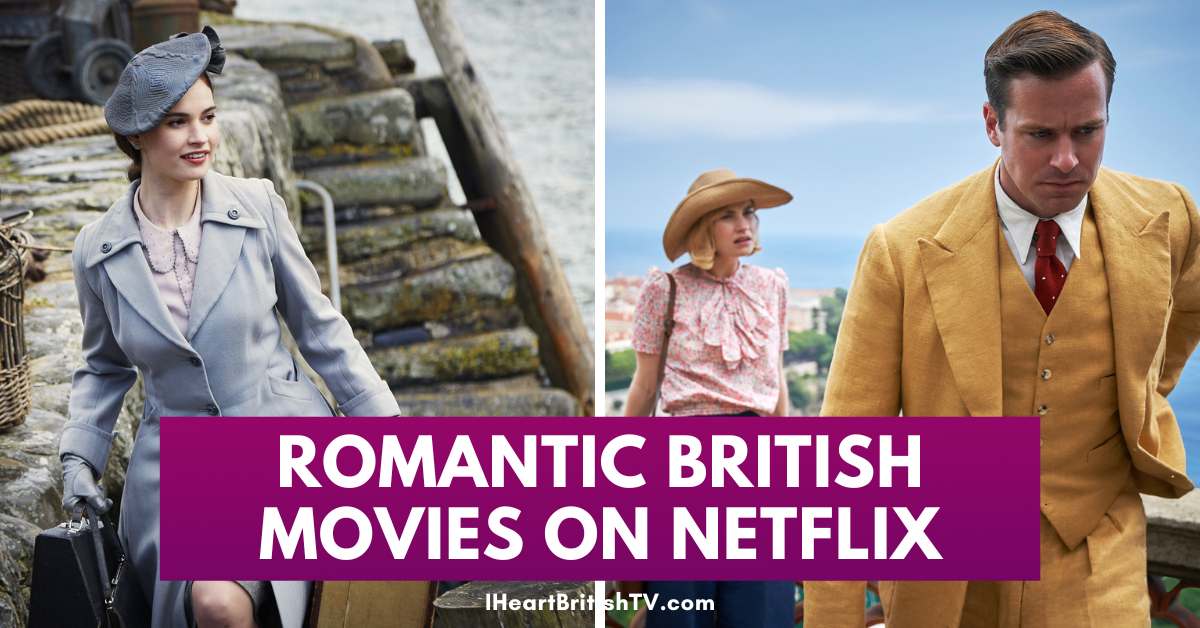 If you're in the mood for a good romantic British movie and you have a Netflix subscription, you're in luck. At time of writing, there are at least 10 romantic British films to choose from on the platform.
The Best Romantic British Movies Streaming on Netflix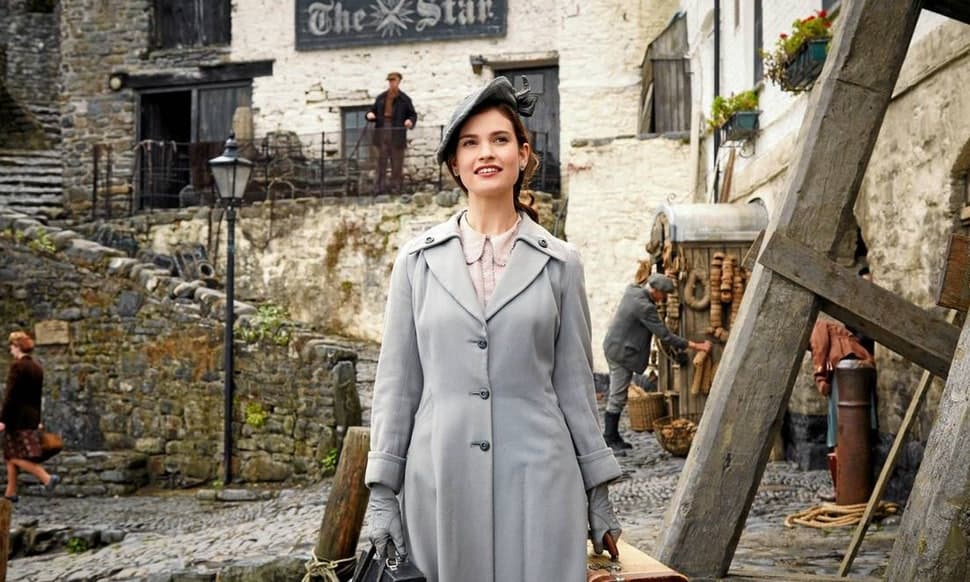 The Guernsey Literary and Potato Peel Pie Society
Set in 1946, the film follows the story of a successful London-based writer named Juliet Ashton (Lily James) who receives a letter from a stranger on the Channel island of Guernsey. The man, Dawsey Adams (Michiel Huisman) is a member of the Guernsey Literary and Potato Peel Pie Society, a book club formed during the German occupation of Guernsey during World War II. Intrigued by the society, Juliet travels to Guernsey to meet its members and learn more about their story.
As she gets to know the island and its unique residents, she finds herself forever changed by her experiences there.
Interestingly, this film wasn't actually filmed in Guernsey. Instead, it was shot around London, Bristol, and coastal Devon.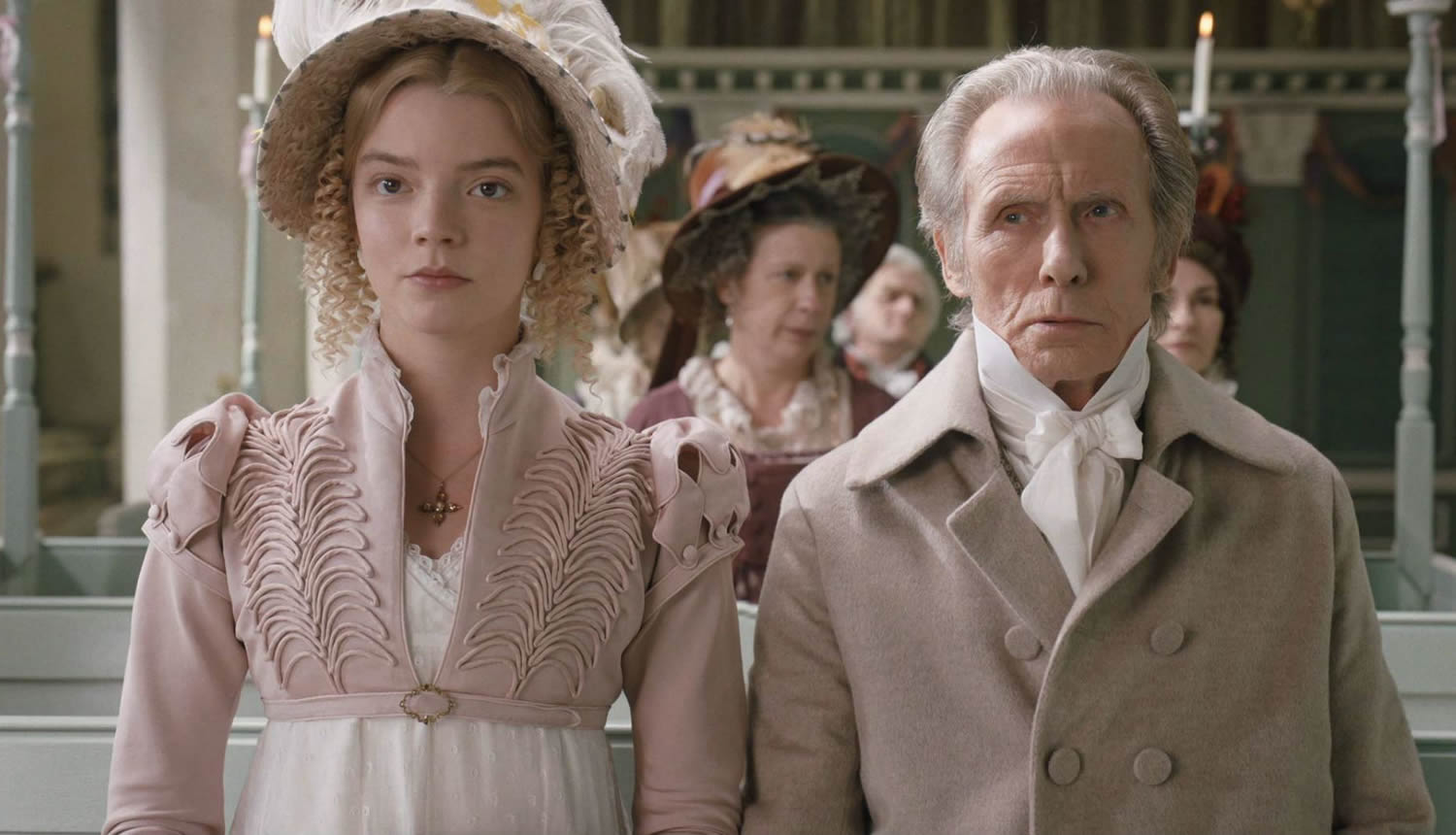 Emma
This 2020 Netflix production of Jane Austen's classic stars Anya Taylor-Joy (The Queen's Gambit) as Emma Woodhouse, a young woman living in Georgian England who enjoys playing matchmaker for her friends and acquaintances. Along the way, she gets some valuable lessons about the dangers of meddling in other people's affairs.
Like many of Netflix's adaptations of classics, Emma was not without controversy and plenty of detractors – but it's worth watching if only to see Miranda Hart back on screen.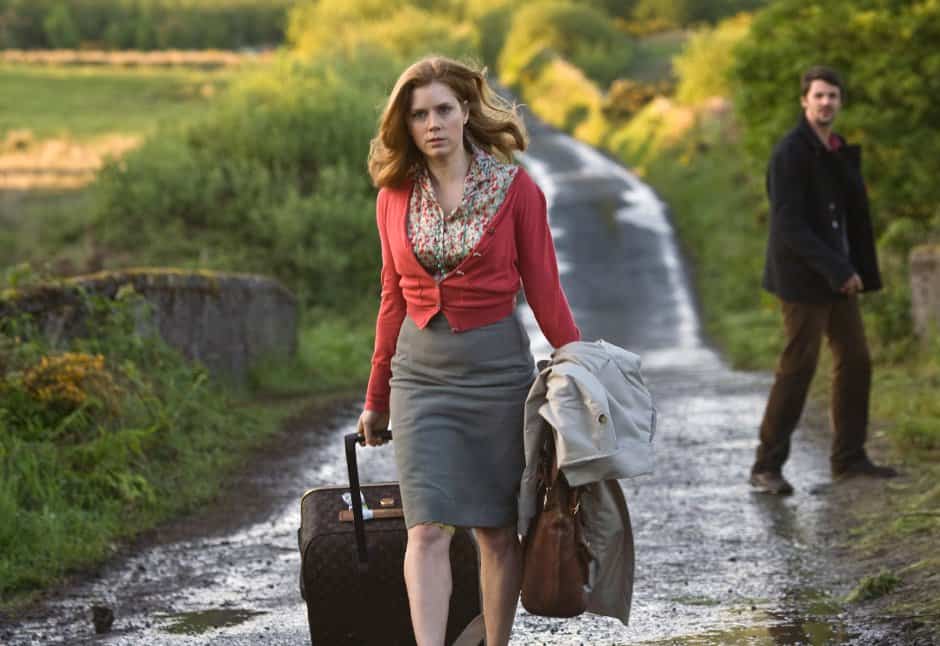 Leap Year
So technically, this one's an Irish-American co-production – but as the majority of the film is set within the British Isles, quite a few of the actors are English (including male lead Matthew Goode), and because there's such enormous crossover between people who watch British films and people who watch Irish films, we're including it.
This 2010 romantic comedy stars Amy Adams as Anna Brady, a young woman who travels to Ireland to propose to her long-time boyfriend on February 29th. Traditionally, Leap Day is also known as "Bachelor's Day" or "Ladies' Privilege", a time when women can propose to men (based on a deal supposedly struck between Saint Bridget and Saint Patrick).
Along the way, she encounters a few obstacles and finds herself aided by a handsome man called Declan (Goode). As they work towards her goal, they unintentionally grow closer – leading her to question whether her boyfriend is truly the right man for her.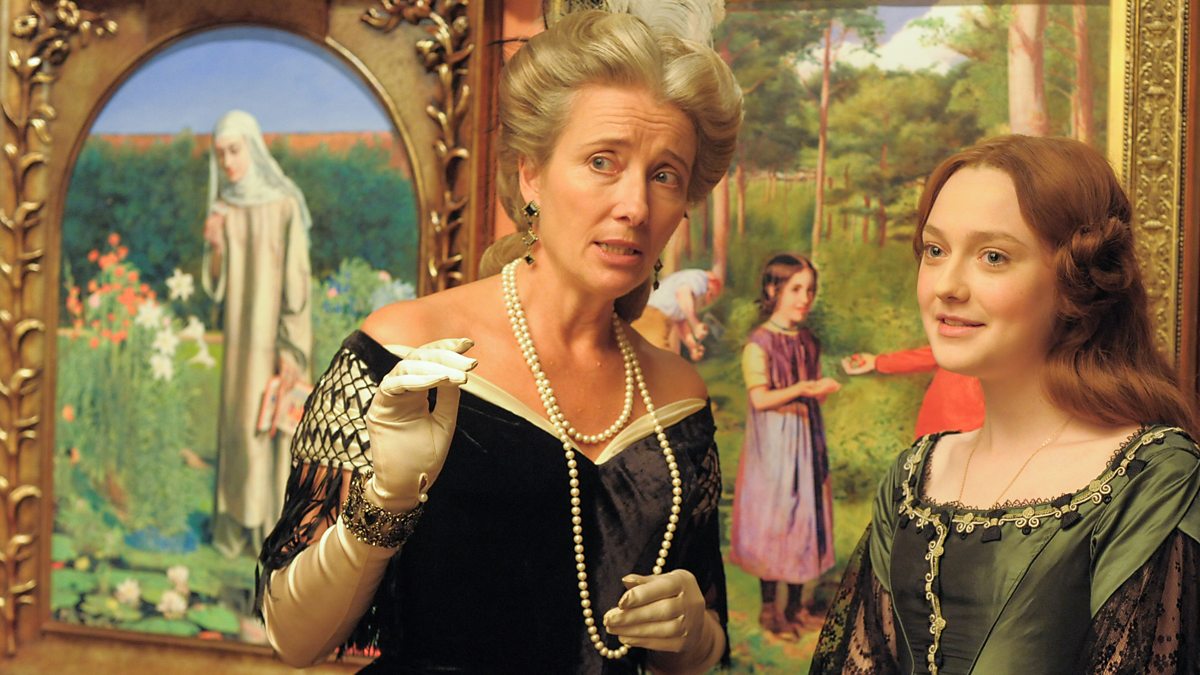 Effie Gray
This 2014 period drama is adapted from the real-life story of Euphemia "Effie" Gray, wife of the famous Victorian art critic John Ruskin. Dakota Fanning stars as Effie, who's trapped in a loveless marriage with Ruskin (Greg Wise) and finds herself drawn to the artist John Everett Millais (Tom Sturridge).
It's an engaging story about the restrictions placed on women of the era, and one woman's struggle to escape those bounds and find a new kind of happiness. The screenplay was written by Emma Thompson.
Been So Long
This 2018 musical film follows the story of single mother Simone (Michaela Coel) who, after a long period of heartbreak, meets a handsome stranger called Raymond (Arinzé Kene). The uplifting urban tale is set in Camden (a district within northwest London), and features a mix of soul, hip-hop, and R&B music alongside the action.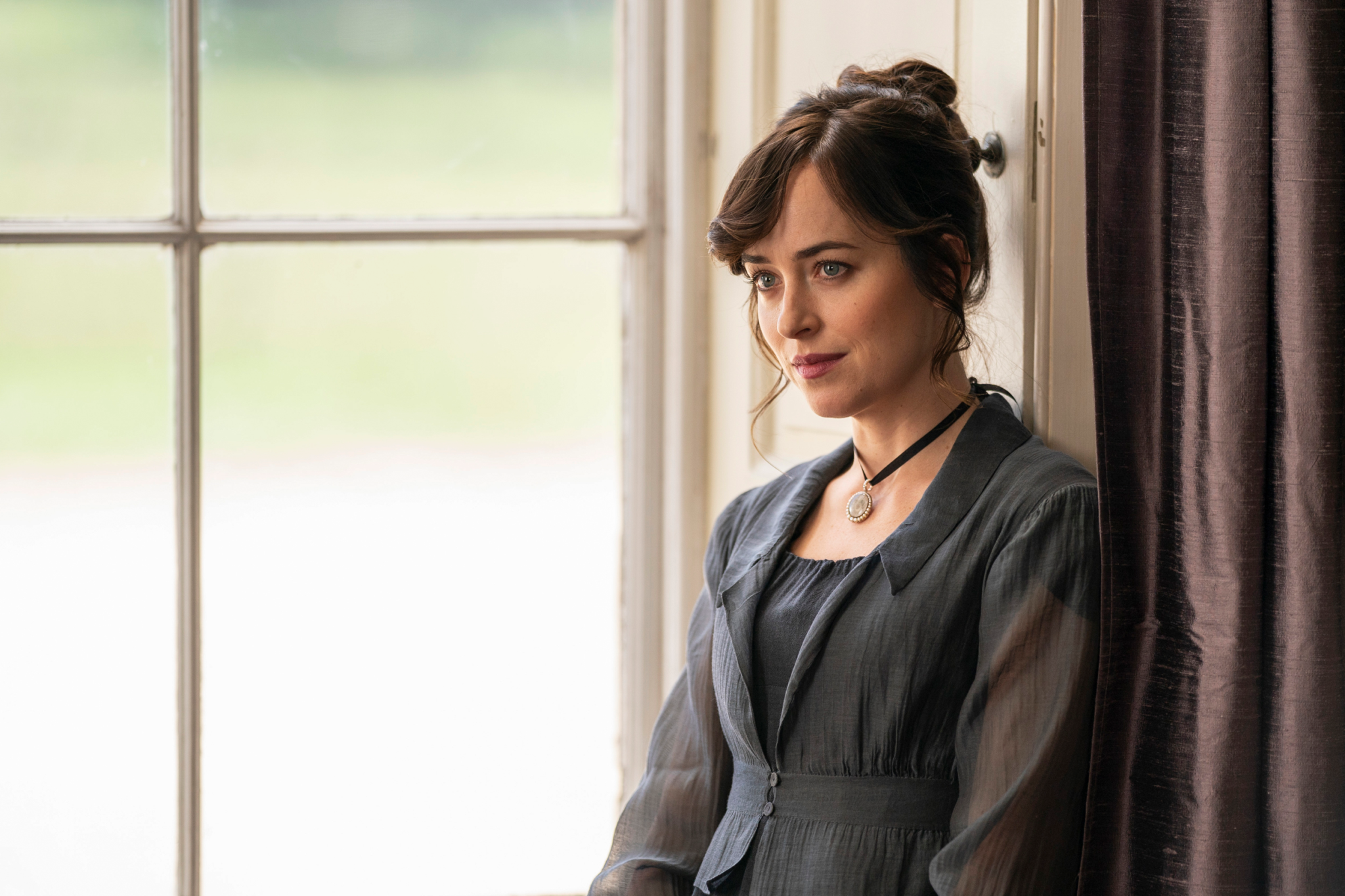 Persuasion
If you're to enjoy Netflix's take on this Jane Austen classic, you'll need to put all thoughts of the original out of your mind. The film modernises the source material, frequently breaks the fourth wall, and generally fails to capture the seriousness and complexity of the original. Oh, and did we mention Anne Elliot is played by an American, Dakota Johnson (50 Shades of Grey)?
If you like the new breed of period dramas that play with the genre conventions and historical accuracy, however, you might like this one. If you prefer faithful retellings that aim to capture the original "feel" of the work, give this one a pass.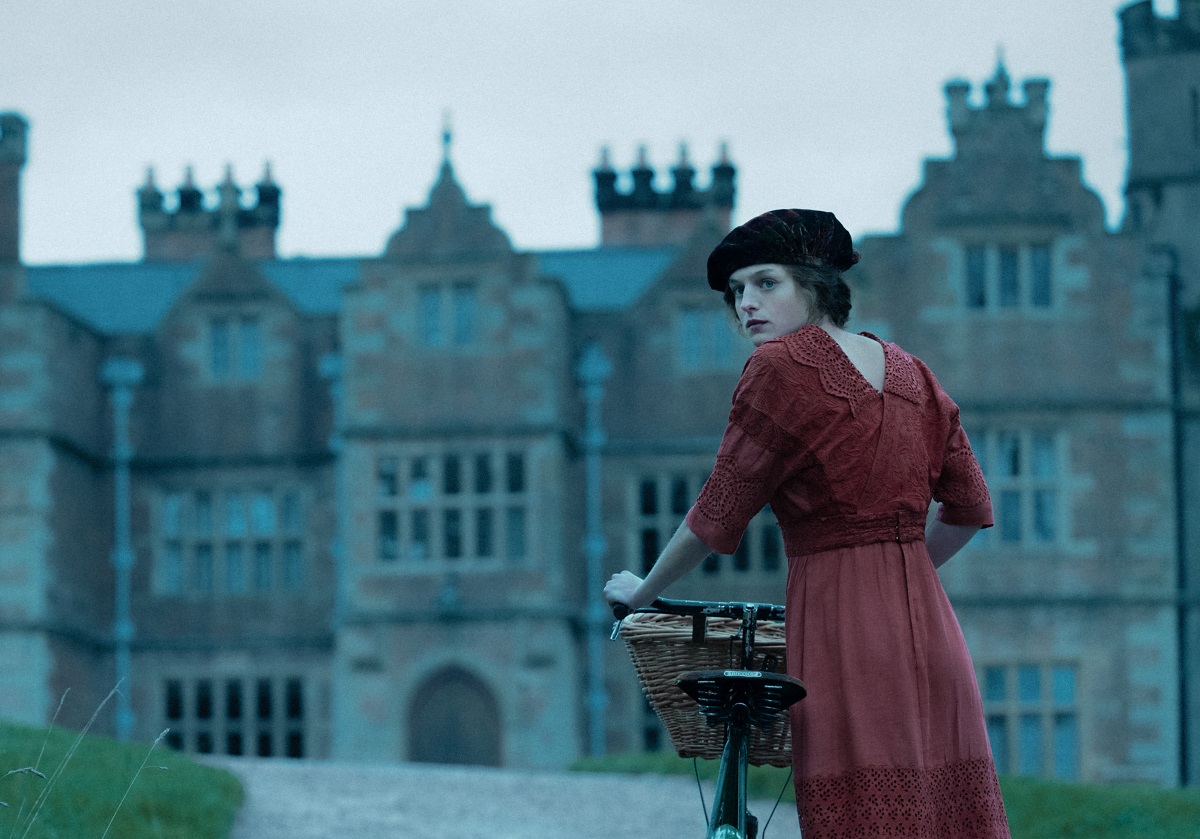 Lady Chatterley's Lover
Based on the novel of the same name by DH Lawrence, this romantic drama stars Emma Corrin (The Crown) as Lady Chatterley and Jack O'Connell (Skins) as Oliver Mellors. The erotic British classic follows a bored but privileged woman who begins an affair with a gamekeeper on her estate.
Reviews so far are fairly positive, with many saying the overall feel is in keeping with the original source material.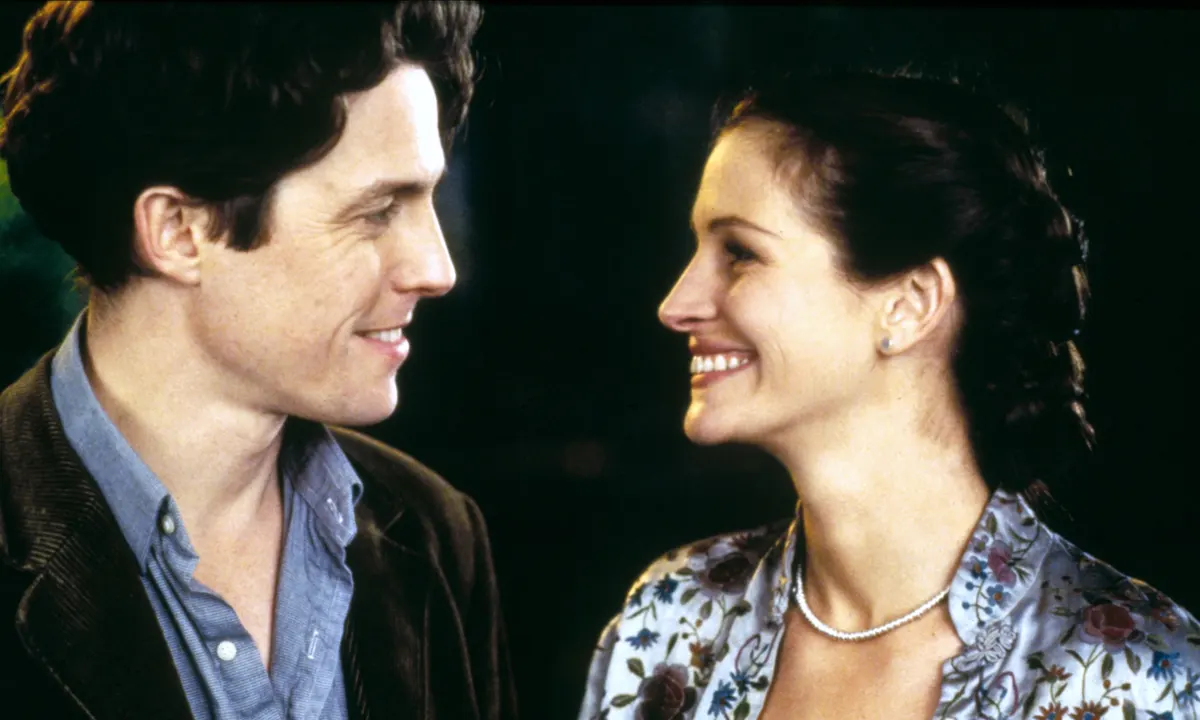 Notting Hill
This classic 1999 rom-com might be nearly 25 years old now, but it's still well worth a watch if you haven't seen it. Hugh Grant stars as William Thacker, a struggling bookshop owner in London's Notting Hill neighborhood, while Julia Roberts plays Anna Scott, a famous American actress.
After a chance meeting, the two begin a romantic relationship in spite of the obvious challenges posed by their vast differences in status and income.
Rebecca
Based on Daphne du Maurier's 1938 Gothic novel of the same name, this Netflix original film stars Lily James as the unnamed protagonist and Armie Hammer as Maxim de Winter, the dark and mysterious hero. Like the novel, the story picks up shortly before our protagonist becomes the second Mrs. de Winter, moving into Manderley.
It doesn't take long for her to realise something's not quite right at Manderley. She wants to be a good wife and win her husband's affection, but the entire property seems haunted by the memory of his first wife, Rebecca.
Though not a traditional romance, it certainly has romantic elements – and even in this modernised adaptation, it's a compelling story.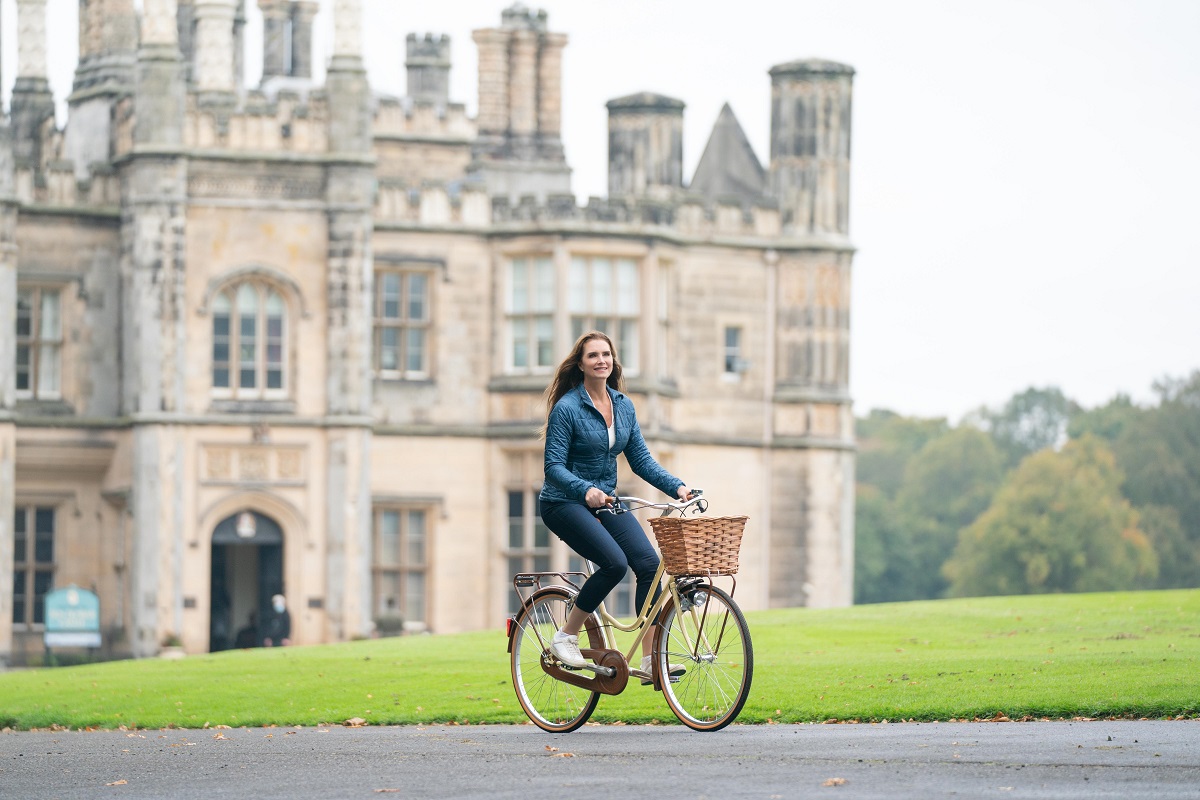 A Castle for Christmas
Yes, this one's a Christmas movie, but there's no reason to let that stop you from enjoying it whenever you like. This 2021 film stars Brooke Shields as a bestselling author who travels to Scotland to escape scandal. There, she falls in love with a castle – and butts heads with the grumpy but handsome duke (Cary Elwes) who owns it.
If Hallmark movies are your guilty pleasure, this combines the best of both worlds – fantastic Scottish scenery and accents + all the elements of the classic Hallmark Christmas movie.
Still Hungry for British Romance?
No worries, we have plenty more suggestions…