Where to Watch Miss Fisher & the Crypt of Tears + Check Out the Trailer
In some cases, we earn commissions from affiliate links in our posts.
Last Updated on February 16, 2020 by Stefanie Hutson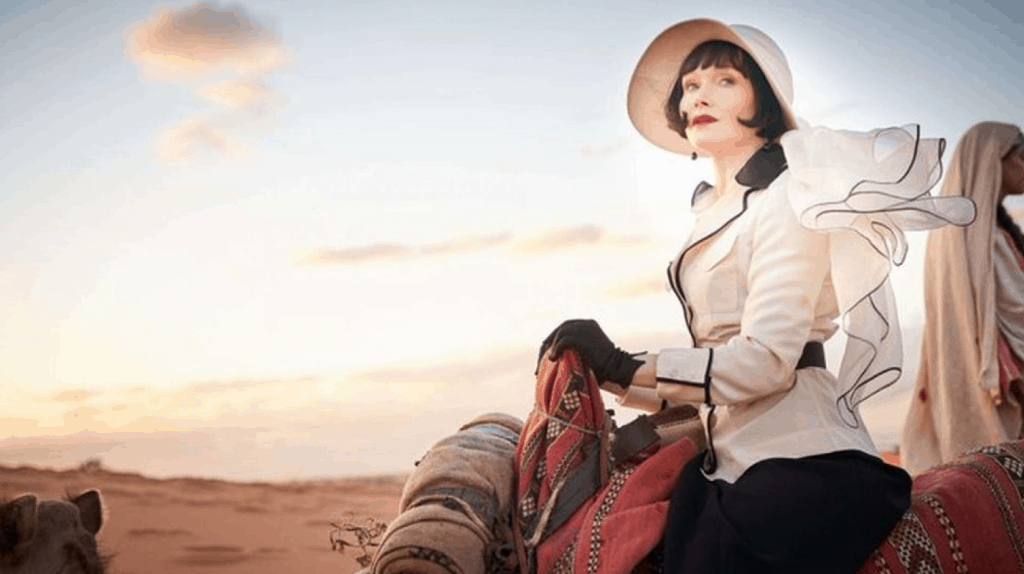 Miss Fisher's Murder Mystery fans have been waiting very patiently for the upcoming movie, so we're thrilled to say the long wait is nearly over. Back in 2017, a Kickstarter campaign was launched to raise money for the film – $250k (AUD), to be precise. It was designed to fill in the gaps in funding and prove to investors that people really did want to see a Miss Fisher film. The campaign was wildly successful, raising more than half a million dollars to help get the movie made.
In 2018, Every Cloud Productions made an Indiegogo campaign and raised another half a million dollars or so. They were projecting a release date of late 2019, but as the date grew closer, it seemed like that wasn't going to happen. Luckily, they only just missed that projection, and we now have a more specific date.
When is Miss Fisher & the Crypt of Tears Coming Out?
The film will have its world premiere at the Palm Springs International Film Festival on January 4th. After that, it will be released in Australian theatres on February 27th.
In the US, Miss Fisher and the Crypt of Tears will premiere on Acorn TV on March 23rd. It will also appear in select theatres.
Sunrise on 7 offered a first look video:
Here's your first look at the 'Miss Fisher's Murder Mysteries' movie! 🍿 pic.twitter.com/fa8ZqTLrAG

— Sunrise (@sunriseon7) September 12, 2019
Soon after, a teaser trailer was released.
https://www.facebook.com/roadshow/videos/376806209918808/
What's the Miss Fisher Movie About?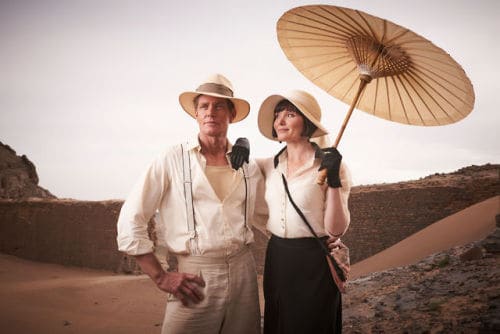 Every Cloud Productions put out a lengthy post about the upcoming movie, summarizing the plot as:
In this big-screen Miss Fisher adventure, the exploits of The Hon. Phryne Fisher in 1920s Melbourne, Australia, lead her to murder, mystery, and mayhem from London to British Palestine. After freeing a young Bedouin girl (Shirin Abbas) from her unjust imprisonment in Jerusalem, Miss Fisher begins to unravel a decade-old mystery concerning priceless emeralds, ancient curses and the truth behind the suspicious disappearance of Shirin's forgotten tribe.
Filming took place in Morocco.
Who's in Miss Fisher & the Crypt of Tears?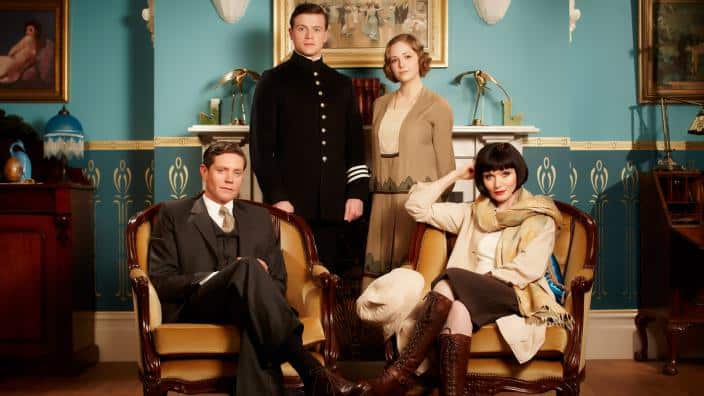 Essie Davis (Game of Thrones) returns in the lead role as glamorous private detective The Hon. Phryne Fisher, and we'll again see Nathan Page as Detective Inspector Jack Robinson. Miriam Margoyles (Harry Potter, Call the Midwife) continues as Aunt Prudence, and Ashleigh Cummings again plays loyal assistant and maid Dorothy 'Dot' Collins with Hugo Johnstone-Burt as her adoring husband Constable Hugh Collins.
Other cast members include John Stanton (The Dr. Blake Mysteries), William Zappa (Mad Max 2), Izabella Yena, Rupert Penry-Jones (Spooks, Silk), Daniela Lapaine (Zero Dark Thirty), and Jacqueline McKenzie (The Water Diviner).
The screenplay was written by Deb Cox, a veteran to the television series, and Fiona Eagger is producing. Every Cloud's Eagger and Cox will also have executive producing credits, and Lucy Maclaren will co-produce. Tony Tilse, director of the television series, will also be directing the film.
Where Can I Watch Miss Fisher & the Crypt of Tears?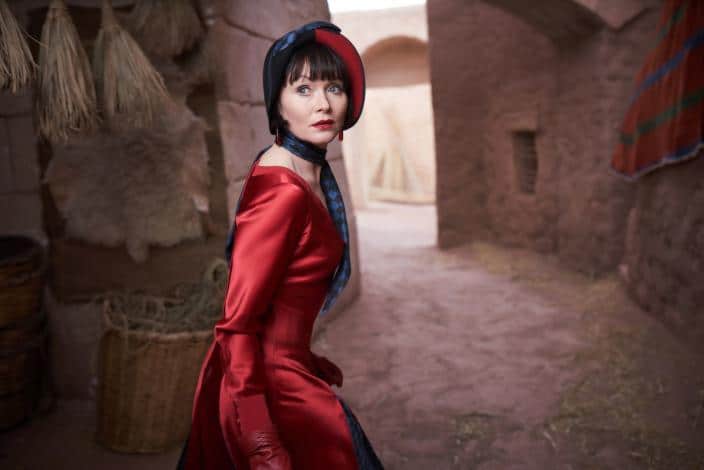 In Australia, we expect to see the film in theatres in February of 2020. As it's an Australian production, it will premiere first in Australia, followed by a worldwide release. That's not the whole story, though.
In countries with Acorn TV (including the US and Canada), Acorn TV will be releasing the movie simultaneously alongside the limited theatrical run. They recently acquired streaming rights for the third season of the Miss Fisher television series, plus they have the Miss Fisher's Modern Mysteries series – so they'll soon have the entire Miss Fisher collection for your viewing pleasure.
For those who prefer the theatre experience, you'll have that opportunity sometime after the film debuts in its home country, Australia.
Will You be Watching Miss Fisher & the Crypt of Tears?
Will you be tuning in to the Miss Fisher & the Crypt of Tears premiere in February? And will you opt to watch at home on Acorn TV, or in the theatre? Though I love watching at home, I also love the idea of a nice afternoon tea with friends, followed by a viewing at a local theatre.
Share it on Pinterest!