How to Save Money on Your Netflix Subscription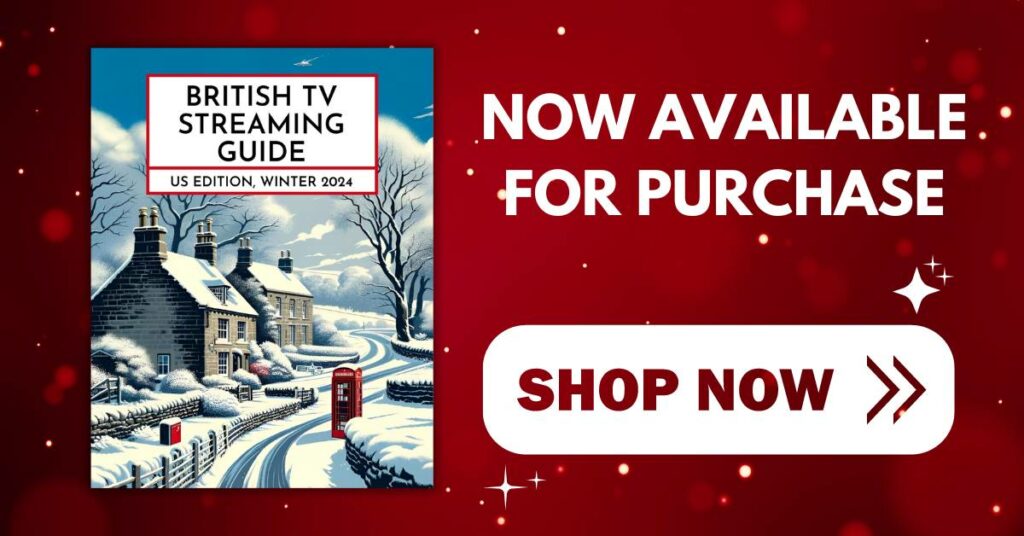 The British TV Streaming Guide: US Edition, Winter 2024 is now available. Get yours HERE.
In some cases, we earn commissions from affiliate links in our posts.
Last Updated on July 13, 2019 by Stefanie Hutson
Not that long ago, it wasn't unusual for someone to be paying $50-150/month for a cable plan that left you constantly feeling like there was nothing to watch (aside from reality shows and endless commercials). Today, it's more typical to see people dumping cable and spending $25-50 on streaming services that offer little to no commercials and a surplus of great shows. Readers here are more likely to subscribe to services like Acorn TV, BritBox, or PBS Masterpiece than to pay for a bloated traditional cable plan.
Even though modern streaming services are cheaper than traditional cable, there are still ways to cut your costs (like using cash back or rewards credit cards to pay your streaming bills to earn points). One of the easiest and most effective ways is to use discounted gift cards to pay for your streaming service. It doesn't work with all streaming services, but it does work for Netflix.
How to Save Money on Your Netflix Subscription
In a matter of 5-10 minutes, you can save 5-15% off your Netflix subscription for months to come. Here's how.
First, you'll need to join Raise. Raise is a site that sells discounted gift cards. There's no cost to join, and by using one of the Raise links here, you'll get an extra $5 off your first order.
Click here to get started at RAISE
We've used the site for years, and aside from being a great way to save money (for instance, to save money on hotel rooms), we've been very pleased with their helpful customer service and 1-year guarantee on all gift cards. If you hold onto the card for 9 months and it doesn't work when you try to use it, they'll still make it right.
Once you've joined, search "Netflix" in the search bar. You should get results that look something like this: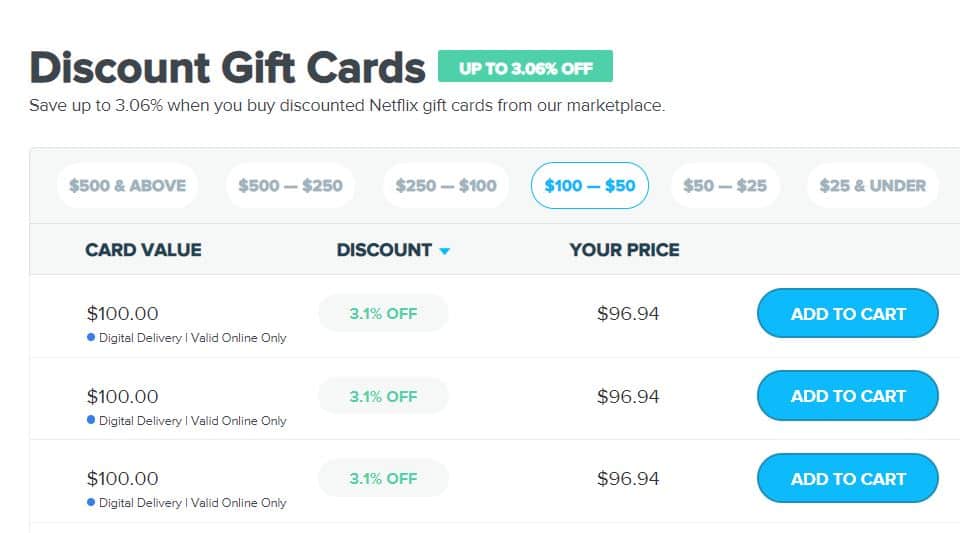 If you don't want the dollar amount it defaults to, use the navigation across the top of the results to get to the gift card size you want. It usually defaults to the best deal, but you may want to get more or less depending on your budget and how often you want to do this.
Once you buy your gift card, Raise will send you an email to tell you when it's ready. It's usually instant, but in rare cases you might hit some kind of fraud verification system where they need to look things over before it shows up in your account. I've never seen it take longer than 24 hours. If you don't see an email, you can also go to "My Account" and then "My Orders" to view the gift card numbers and pin numbers associated with your purchases.
Once you have your gift card details, head over to your Netflix account. If you're on a computer, you can access the "Account" section in the upper right-hand corner of the screen. On an Android-based mobile device, it will be a menu in the lower right-hand corner of the screen (it says "More" on the devices we checked).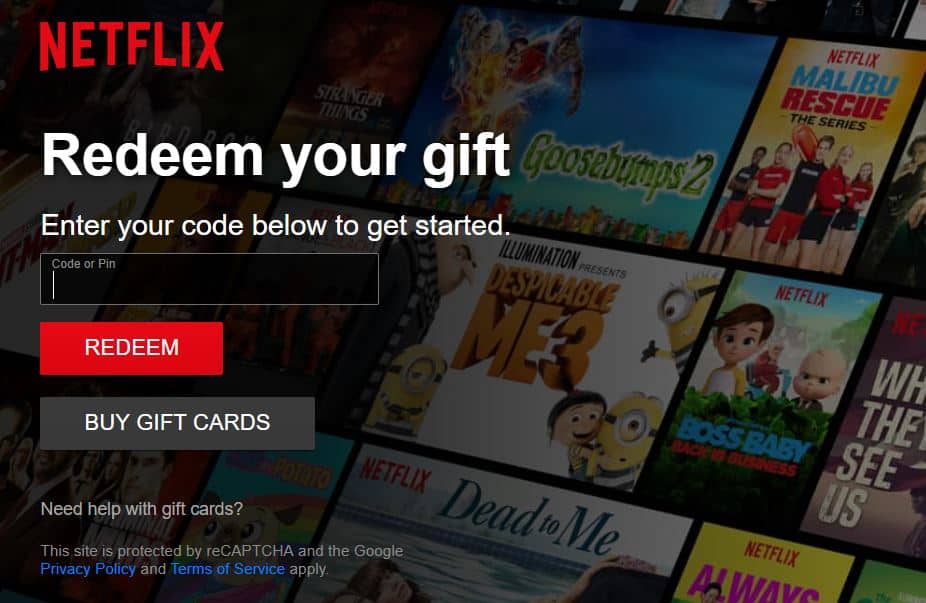 When you get into the Account page, look for the option that says "Redeem gift card or promo code". Just click the button and you'll be able to enter in your gift card details.
Once you type it in, that's it. You're done! Netflix will then use the gift card for each month's bill until you're out of credit. In the meantime, you can watch your email, because Raise occasionally sends out coupon codes you can use for your next Netflix gift card – or any other card you might want to get from them.
How Much Did You Save on Your Netflix Subscription?
If you decide to use Raise to save on your Netflix (or Hulu!) subscription, let us know how much you saved – we love to know when posts are useful for people! If you have other creative ways to save money on your British TV, feel free to share those ideas, too!
Save it on Pinterest!