C.B. Strike, Season 6 (or 4): The Ink Black Heart – What We Know Right Now
In some cases, we earn commissions from affiliate links in our posts.
Last Updated on April 3, 2023 by Stefanie Hutson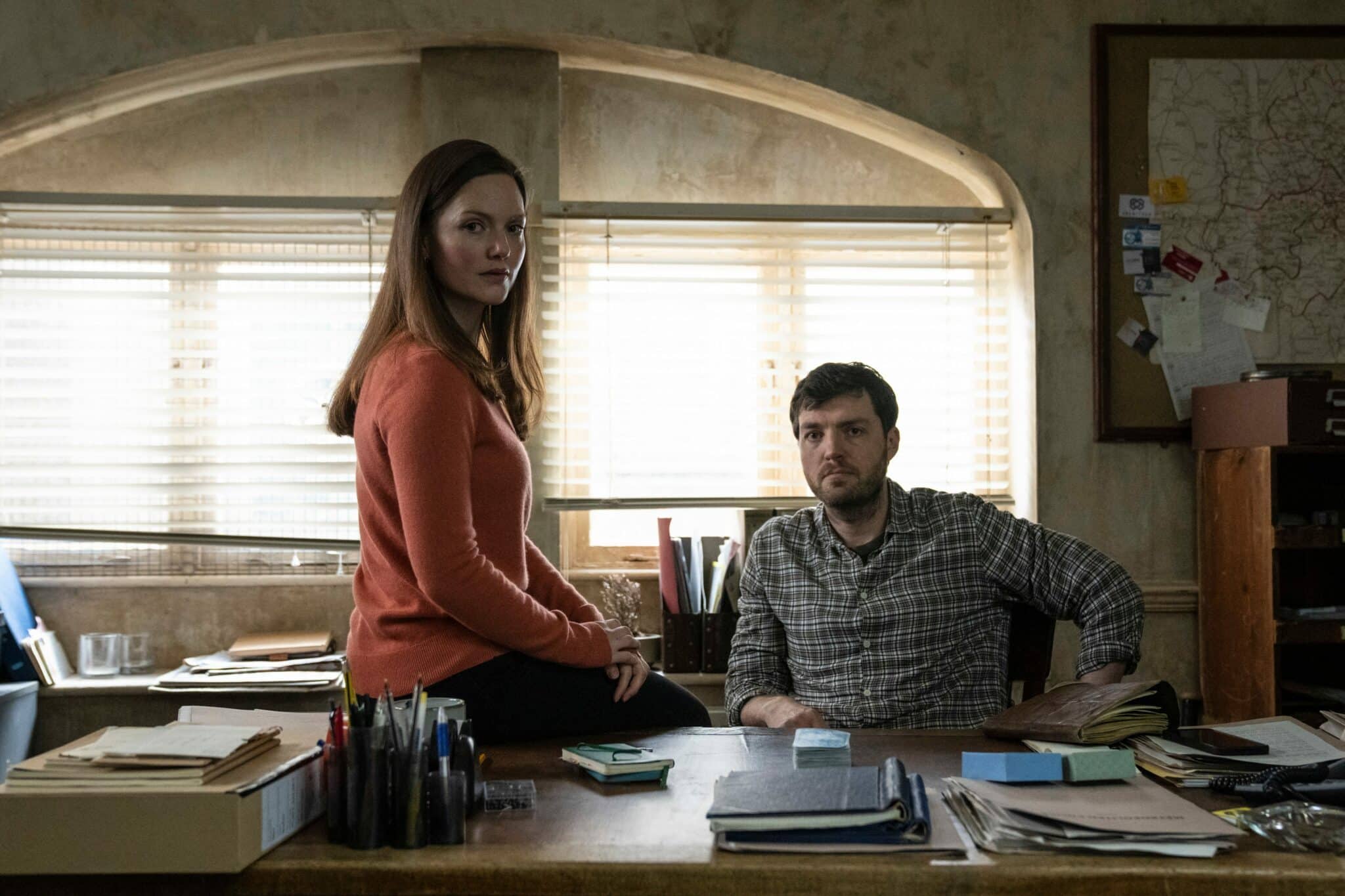 Great news for fans of the JK Rowling-created Strike TV series (aka CB Strike in the US). The series has been renewed for TV, and the adaptation of the sixth novel in the series, The Ink Black Heart, will be filmed in the not-too-distant future.
What's C.B. Strike About?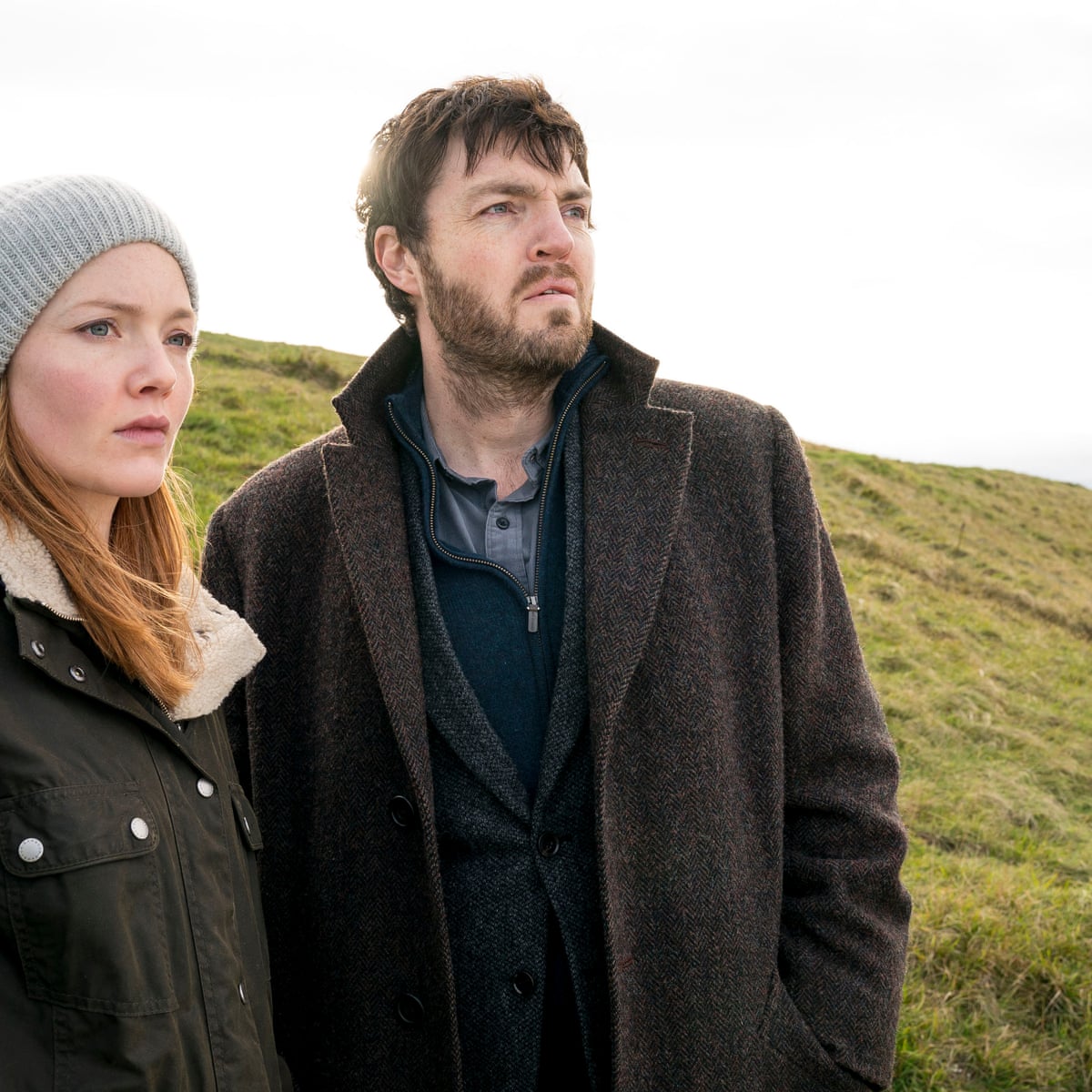 C.B. Strike follows PI Cormoran Strike (Tom Burke), a former military police investigator who left the army after losing his leg in an explosion. He works alongside his assistant (and later, partner) Robin Ellacott (Holliday Grainger), a young women who's moved from Yorkshire to join her fiancé in London.
Together, the two work to turn the struggling agency into a viable business, becoming best friends as they bond over long hours and rewarding cases. As the seasons progress, the two must also contend with their own dysfunctional relationships and past traumas.
This is very much a character-driven mystery series, with the personal lives of the detectives as important to the story as the primary mystery (particularly in the books). If you prefer the older-style mysteries where characters were just set pieces to serve the plot of the mystery, this may not be to your liking – but if you like an ongoing storyline and some character development, you're likely to enjoy CB Strike (or simply Strike, as it's marketed in the UK).
Where Can I Watch C.B. Strike?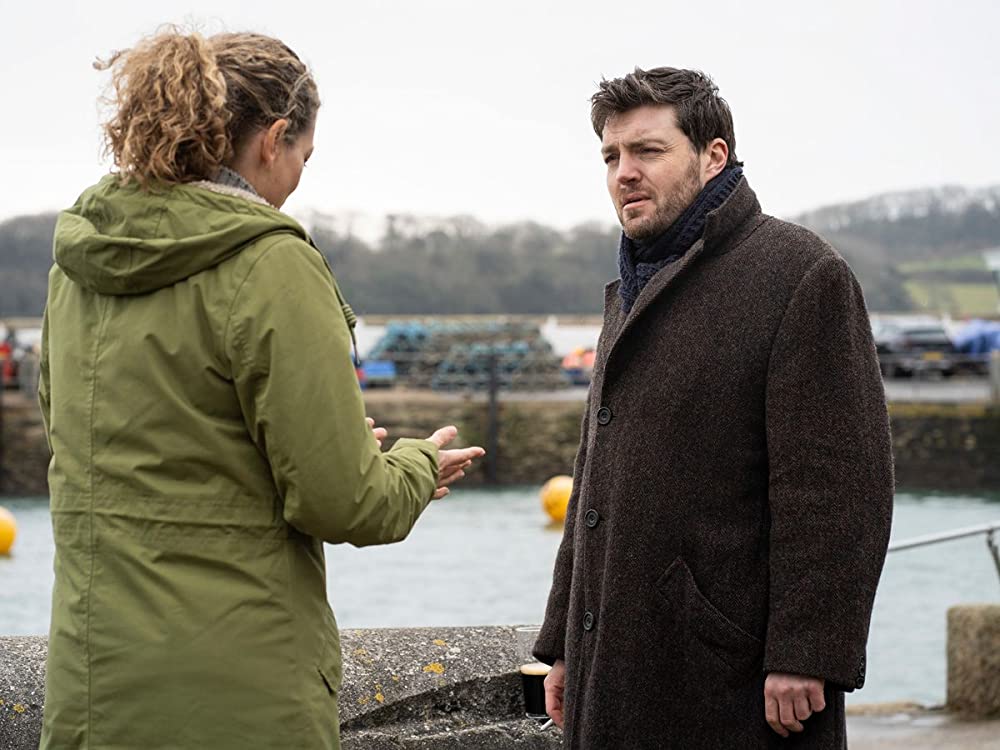 In the US, you can watch CB Strike HERE on HBO Max. If HBO Max or streaming purchase are out of your budget, we recommend checking with your local library to see if they have the DVDs there.
In the UK, the series airs as just Strike (minus the CB), you'll find it on BBC One and iPlayer.
What's Happening in C.B. Strike: The Ink Black Heart?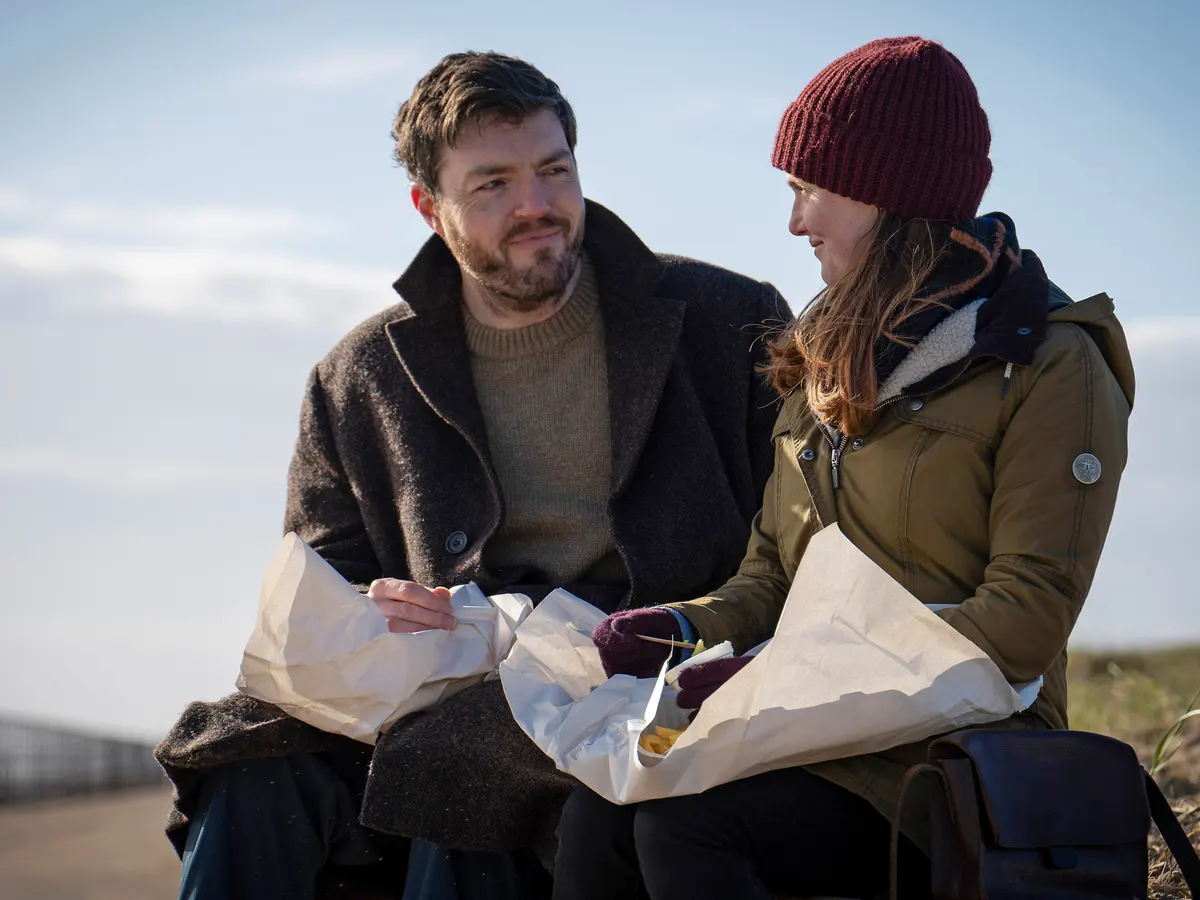 The next series – either season 4 or season 6, depending on where you're watching and how they've numbered the seasons – will be based on the sixth novel in the series, The Ink Black Heart. We should note that this hasn't been officially announced or confirmed, but they've done every other book in order, it's the only book not yet adapted for TV, and there's nothing to suggest they'd make up an entirely new story for the next season.
Though we rarely share personal opinions on this site, I will say that as a huge fan of both JK Rowling and the Cormoran Strike series, The Ink Black Heart was my least favourite book – by a very wide margin. Fans of the series seem to either love it or hate it.
Traditionally, the TV series has remained fairly close to at least the main storyline of each book, though side stories and characters are ruthlessly eliminated due to time constraints. In The Ink Black Heart, the action begins when a young woman named Edie Ledwell shows up at the office, begging to speak with Robin.
Edie explains that she's the co-creator of a popular online cartoon called The Ink Black Heart, and that she's being harassed by a mysterious online figure known as Anomie. She wants Robin's help to uncover Anomie's true identity, but a hurried Robin explains that they don't do cyber investigations. She thinks little more of it until a few days later…
When Robin and Strike hear that Ledwell was murdered in Highgate Cemetery, they find themselves pulled into a case that's well outside their comfort zone. Immersed in online gaming and social media, they find shady characters, misogyny, and danger at every turn.
As far as the book is concerned, I would only recommend it to someone who's already very invested in the overall series and the ongoing relationship between Strike and Robin. Whether you read or listen, much of the book is comprised of chat transcripts and social media conversations that quickly become very tedious. There are also quite a few technical issues and extreme improbabilities that won't be noticed by most…but which (for me) left the whole thing feeling rather unsatisfying.
Aside from that, the book just felt a bit cold and underwhelming after the incredible work that was Troubled Blood. Backstories that featured heavily in the previous books just sort of disappeared in The Ink Black Heart. Where Troubled Blood brought closure to a family, The Ink Black Heart was all about destruction.
That said – Pat was great in The Ink Black Heart, and much of the tedious chat transcript awfulness can be turned into conversations on headsets or something similarly watchable in a TV adaptation. In the past, the books have all been better than the TV version…but this one could be the exception.
Who's in the Cast of CB Strike: Troubled Blood?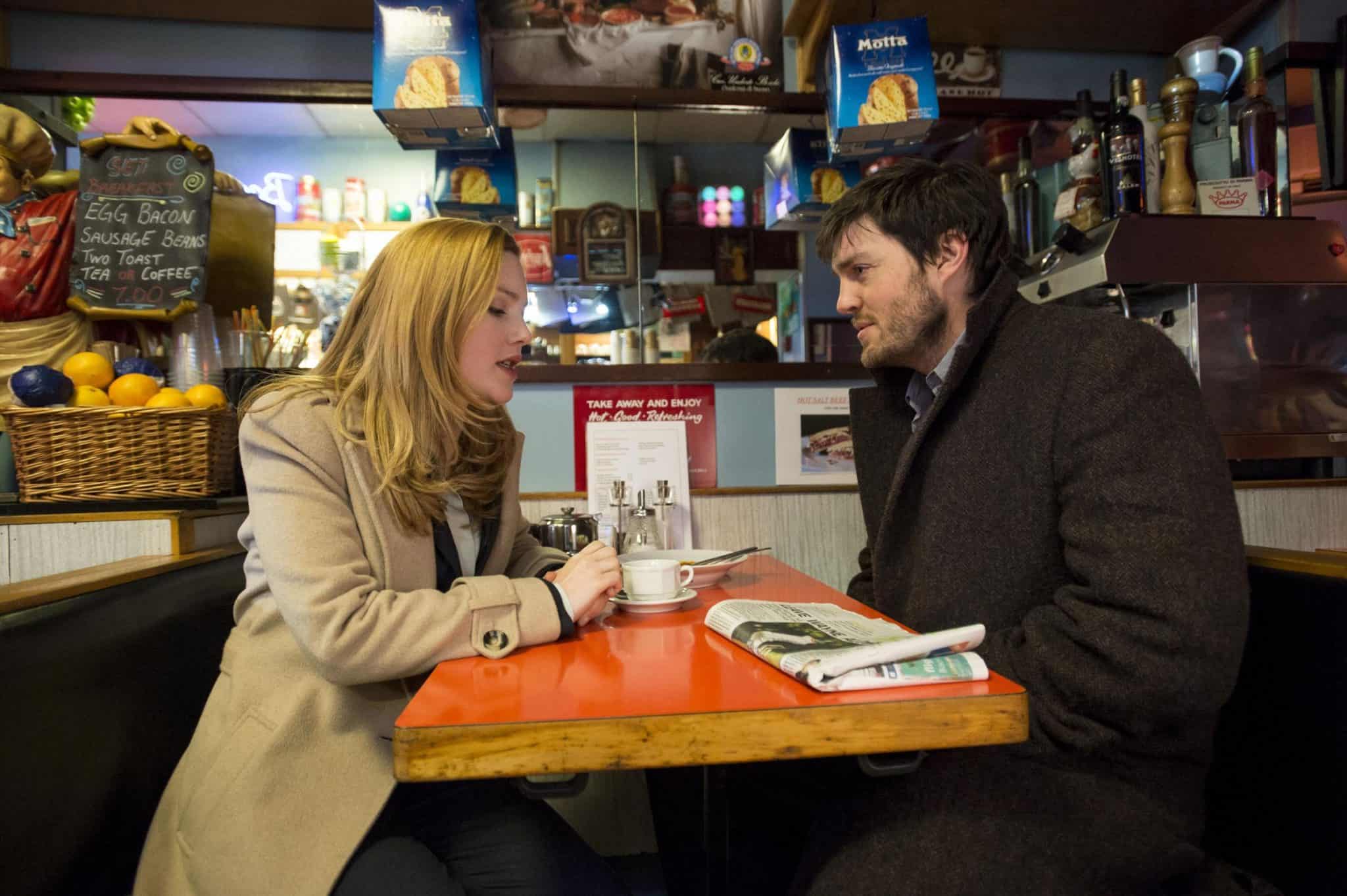 It's too soon to know much about casting for the upcoming season, but it's safe to assume Tom Burke will be back as Strike and Holliday Grainger will return as Robin. Unless there's significant deviation from the book, we'll hopefully be seeing Ruth Sheen back as Pat Chauncey.
We'd love to see Ben Crompton reprising his role as the delightfully dodgy Shanker, along with Jack Greenlees as Sam Barclay – but it's hard to say what might make it into the TV version of the new season.
Read JK Rowling's "Robert Galbraith" Cormoran Strike Book Series

If you've only seen the C.B. Strike television series, we strongly recommend giving the books a chance. We particularly recommend the audio book versions, as actor Robert Glenister (Hustle) does an incredible job reading and performing an impressive variety of British accents (not all perfect, but certainly better than most could achieve).
As great as the TV adaptations are, the books offer a lot more detail, and they give you more time to enjoy the world Rowling/Galbraith has created. They are:
You can view the entire Cormoran Strike book series with descriptions HERE.
When Does C.B. Strike: The Ink Black Heart Premiere?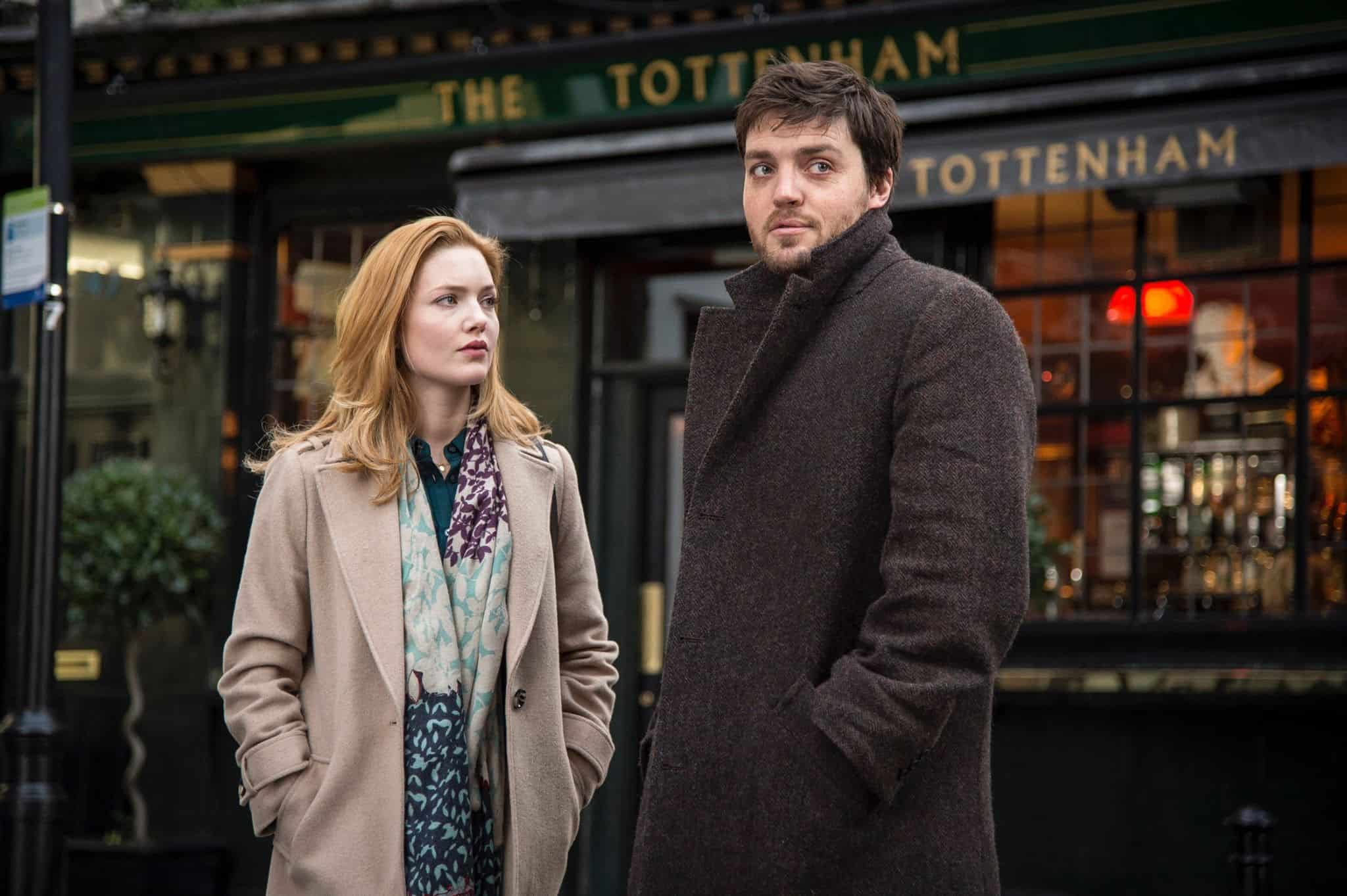 For now, it's far too soon to have any kind of premiere date, either for BBC One or HBO Max in the US (assuming they continue to get the new seasons).
We subscribe to a variety of casting call services, and CB Strike's 6th season has only just been listed as "in development". As with previous seasons, Bronte Film and TV will be producing, and production is expected to begin in late 2023.
For now, we'll just have to be patient and enjoy re-reading and re-watching the existing books and seasons – or you could try checking out 10 of the Best British TV shows set in London (a list which includes CB Strike along with a number of other great shows).