British TV Shows Featuring Disability & Alternatively-Abled Characters or Actors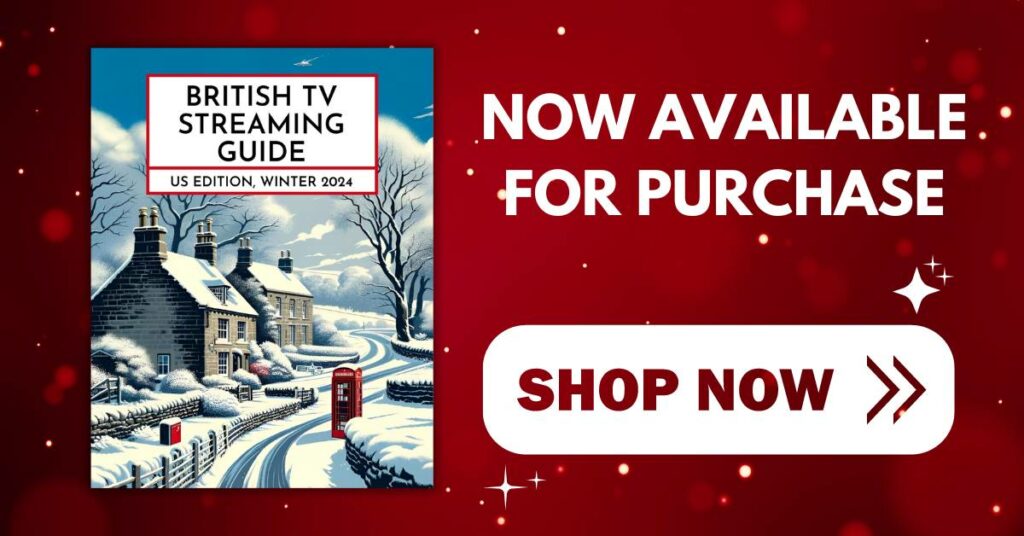 The British TV Streaming Guide: US Edition, Winter 2024 is now available. Get yours HERE.
In some cases, we earn commissions from affiliate links in our posts.
Last Updated on February 2, 2020 by Stefanie Hutson
This post is the second post in our series about diversity in British TV. You can read the first, Racially-Diverse British TV shows, by clicking here.
Some form of disability affects almost one in five people across the UK and one in four in the States; even more people may be considered alternatively-abled.
These statistics tell us the real world is not always well reflected in the media. And although accurate representation has been getting better, we still have a long way to go.
When alternatively-abled characters appear in productions, typically-abled actors usually fill the roles; this is due to the perceived difficulties of working with people who are alternatively-abled (and the fact that more famous actors tend to draw larger audiences). But hiring alternatively-abled actors and writing characters which reflect the national statistics is totally worth it. As someone who is alternatively-abled, seeing diverse casts in television and film not only helps me feel less alone, it inspires me.
Without further introduction, here is a list of programs that feature a bouquet of alternatively-abled actors and characters with integrity and grace.
There She Goes (2018)
This poignant family dramedy stars David Tennant and Jessica Hynes. Shaun Pye, the writer, based the show on his own family life, so there is a high level of authenticity. The story splits into two main parts— learning their daughter may be born with a brain abnormality, and nine years later, when they are taking everything in strides and doing the best they can to raise her. In the trailer, Tennant's character struggles to wrestle with his daughter Rosie (played by Miley Locke) when someone asks him if her vocabulary has expanded past, "X, Y, and Z." He promptly replies, "Very few words and moments of explosive violence. Very much like Jason Bourne."
There She Goes is described as raw, touching, real, and unexpected. Miley Locke, the actress playing Rosie, does not have a disability; however, Tennant says, "I think children can rather innocently and beautifully portray that without it being self-conscious. Miley really captured the essence of Rosie in a very true and very real sense, which was something really quite remarkable to witness and not easy to do."
It's honestly written and acted, with the natural ups and downs of real life.
There She Goes will be made available to American audiences in the near future, so be sure to add it to your watch list.
No Offence (2015)
In Series 1, a serial killer is going after women. Detective Kowalska (Elaine Cassidy) connects the dots and realizes the target is women with Down's Syndrome. Although this can be a raunchy comedy at times, the writers handle Down's Syndrome with grace. The creator, Paul Abbott, and the writers keenly balance humor with sensitivity. No Offence doesn't try to push a political agenda on its audience; rather, it focuses on representing the real world while also being funny. The show embodies its name: it is comedic without being offensive to minorities. You can stream No Offence on Acorn.
Call the Midwife (2012)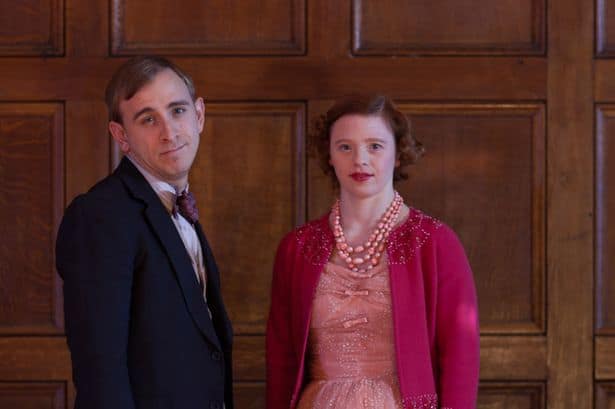 Representation is clearly an important part of this production. Sarah Gordy, an actor with Down's Syndrome, plays Sally Harper, an expectant mother who falls in love with a man with Cerebral Palsy, played by actor Colin Young, who is also affected by Cerebral Palsy. Part of the importance of representation in media is hiring actors who are alternatively-abled, whether they're playing an alternatively-abled character or not. Call the Midwife has many characters affected by physical and mental diversity, so you're bound to run into someone you can relate to.
You can stream Call the Midwife on Netflix.
Coronation Street (1960)
This is another show to cast an actor with Down's Syndrome. Liam Bairstow played Alex Warner for three years, from 2015 to 2018 in Britain's longest running soap opera. The show follows normal, working-class people in their social and family life, but not without the extra drama we'd expect from a soap opera. Welcome to Coronation Street: You can stream it on Hulu or BritBox.
EastEnders (1985)
EastEnders has tackled subjects rarely well-portrayed on film, like social prejudice, euthanasia, rape, illness, and unemployment. Lisa Hammond, an actor with a restricted growth condition, plays Donna Yates on EastEnders, a character that was not originally written as alternatively-abled. You might also recognize Hammond from Vera where she played Helen Milton, a police intelligence officer. The world is full of unique people with a variety of physical and mental differences, so including actors that are alternatively-abled is an important way in which producers can allow their productions to be more realistic.
Hammond has faced prejudice and abuse because of her condition. She highlights the importance of remembering that not all wheelchair users have paralysis:
She told the Daily Star Sunday: "The main image of wheelchair users is that of paralysis. So when I get out of my chair to do a scene on my feet – and that all depends on how I'm feeling – people don't like it. If I'm feeling good and want to walk in that scene, I will. But if I can't or pain levels are bad then I'll use my chair. I've been shouted at. I've had people say, 'Oi, why are you in a chair when you were walking on EastEnders last night?'."
Many people who need a wheelchair face scrutiny if they stand up out of their chair or walk in public. There is a lack of understanding of wheelchair use and the fluidity of physical ability, which will hopefully improve as the portrayal of wheelchair use in film becomes more accurate.
You can watch EastEnders on BritBox, though unfortunately, Donna Yates's tenure on the show ran from 2014 until mid-2018. You can track down some older episodes on DVD through Amazon UK if you have a region-free DVD player.
Whites (2010)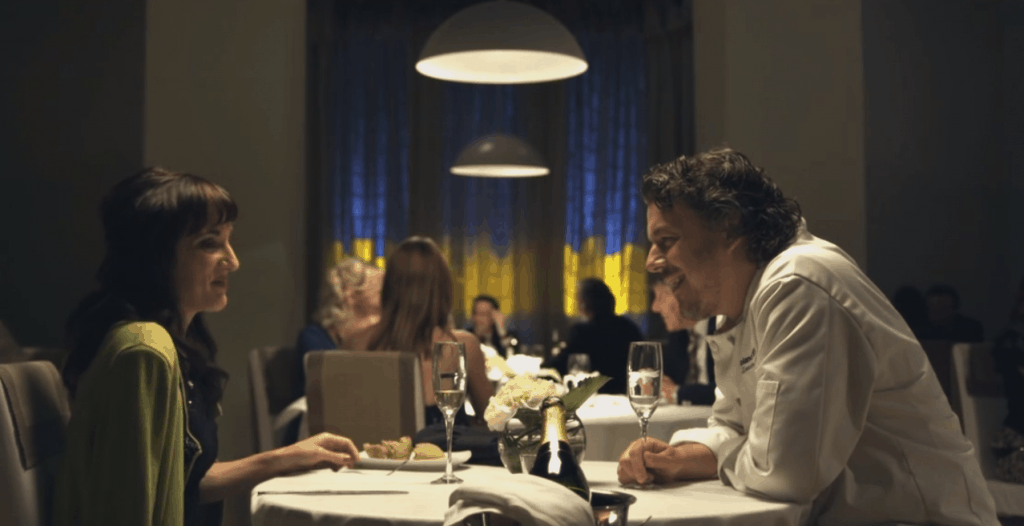 Nadia Albina plays Alison Harris, who is Head of European Promotion for a sports car company. Both Albina and her character in Whites have one full arm. Roland White, Head Chef and flawed protagonist, doesn't realize this until after someone mentions it to him and asks him to "Treat her like a normal person," but Roland worries about it. He finally decides, "It doesn't make her any less pretty, funny, or clever." But when he makes the decision to cut Alison's steak into bite-size cubes without asking, it upsets her because she wants treated like a normal person. It's a humorous reminder that we'd often prefer to be treated like real people first and foremost.
Like Lisa Hammond, Nadia Albina deals with her fair share of prejudice. She didn't think she'd get the role of Blanche DuBois in a stage production of A Streetcar Named Desire, but she did: "I was worried that my disability would be a lens through which everything would be seen. That fear of that has never gone away," she said in an interview with The Guardian. One blogger reviewed the play saying Blanche with only one arm was "ludicrous." Representation of alternatively-abled people in traditional roles like Tennessee Williams' famous character Blanche DuBois is an excellent way to normalize physical differences in the media.
As for Whites, despite having only six episodes, it's a wickedly funny comedy about professional kitchen staff starring Alan Davies, Darren Boyd, and Katherine Parkinson. You can stream Whites on Amazon Prime or Acorn TV.
Delicious (2016)
At first, it disguises itself as a sweet show about love and family life, but it quickly turns into a hurricane of scandal. Delicious stars Dawn French, Iain Glen, and Emilia Fox, but the character we want to bring attention to is Teresa. Teresa doesn't eat, despite her mother being a renowned chef. Her struggles are at least three-fold: she doesn't eat, she is allergic to water, and she requires therapy for her mental health.
However, the writers handle her character with grace, and despite her struggles, she never seems fragile or weak. Perhaps this is because of Tanya Reynolds robust and rebellious performance of Teresa. Her performance brings attention to how people often have to tailor their lives to the conditions they deal with, such as always carrying an umbrella.
It would have been easy for her character to be improperly and even offensively written, but they gave her a strong personality and she does not seem fake or weak because of her struggles; if anything, she is stronger because of them.
You can stream Delicious on Acorn.
The A Word (2016)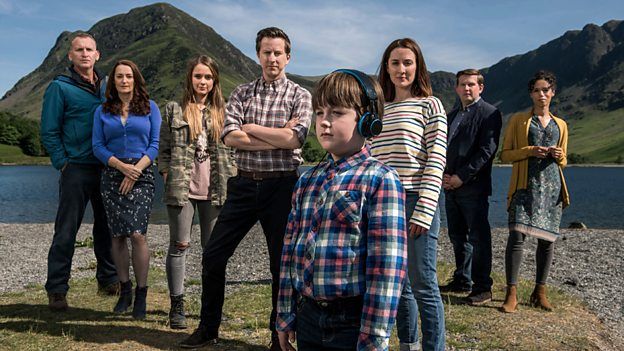 This is a dramedy, similar to There She Goes, about a family's journey discovering and handling their young son's autism. Joe is a sweet boy, but he wanders off and wants to be on his own. His favorite pastime is listening to music, but his parents come to recognize he is a little different from the average kid.
Morven Christie, Lee Ingleby, and Christopher Eccleston star in this production, but Max Vento steals the show with his ability to preform Joe's unique sensibilities with sensitivity and grace, especially since he was only five years old when they began filming.
You can stream The A Word on Amazon Prime.
The Silence (2010)
This is a mystery with a thrilling chase. Genevieve Barr stars as Amelia, a young woman who happens to be deaf and handling the hearing world when she witnesses a murder. Wearing her cochlear implant isn't her favorite thing and the production represents Amelia's deafness well. She is only eighteen, but her parents are a little clingy due to her condition. She gasps for some freedom and relief, despite her love for them. This production balances her age, her deafness, her family, and her personality eloquently.
Douglas Henshall, Hugh Bonneville, Dervla Kirwan, and Gina McKee also star in this mystery. Genevieve Barr is a talented actress you may recognize from Shameless, The Fades, Call the Midwife, and Liar; she was born deaf and is a spokesperson for promoting the arts to deaf children.
You can stream The Silence on Amazon Prime.
Doctor Who (1963, 2005)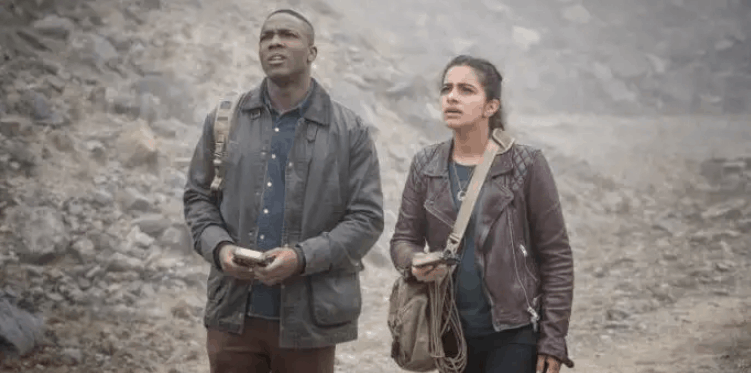 Because of the long-running nature of Doctor Who, it's difficult to find something they haven't portrayed through all of time and space. Ellie Wallwork plays Hanne in "It Takes You Away," an episode from season eleven. She is the first blind actor to appear on Doctor Who. Wallwork is also a singer/songwriter and public speaker.
Also in season eleven, Tosin Cole plays Ryan Sinclair, one of The Doctor's companions, and he also happens to have dyspraxia. It's a chronic neurological condition and makes him look clumsy. But it's more than that, it's a developmental coordination disorder that affects his daily life. But Ryan doesn't let that stop him from travelling through time and space.
Chris Chibnall and his writing team worked with the Dyspraxia Foundation to help get Ryan's story right. It may not seem like much to the typical person, but to someone like me who is a huge fan of Doctor Who, it's inspiring to know that someone who has a movement disorder like I do can still travel in the TARDIS and see the universe. If you can only find one thing to praise Chibnall on, please let it be this.
Previous seasons of Doctor Who are streaming on Amazon Prime and season eleven is expected to be included in the near future.
Rory O'Shea Was Here (2004)
Rory O'Shea moves into a new residential care center. Duchenne Muscular Dystrophy gave him paralysis from the neck down, sparing a couple fingers. Michael Connolly lives at the care center and has Cerebral Palsy, which inhibits his speech and movement. As it happens, Rory is the only person who can understand Michael and uses this to his advantage. Quickly, they become friends and flatmates.
Rory O'Shea Was Here is a poignant, affecting drama that asks you to redefine home, freedom, independence, and even dancing. It beautifully portrays the struggle we sometimes face between needing help and wanting help. Although the subject can be sad, the movie is wildly funny and often steeped in irony. Rory is a rebel with a cause and Micheal Connolly wants to experience "real life." Together, they make their mark on the world.
It stars James McAvoy, Stephen Robertson, and Romola Garai. Although none of the actors themselves are disabled, the film was well-received by many, although sometimes criticized for not including actors with disabilities. Despite this, I still love the film and identify with many of the themes.
Currently, Rory O'Shea Was Here is only available for purchase on digital or DVD. It is rated R for adult language. It has an alternative title of "Inside I'm Dancing."
Harry Potter Series (2001)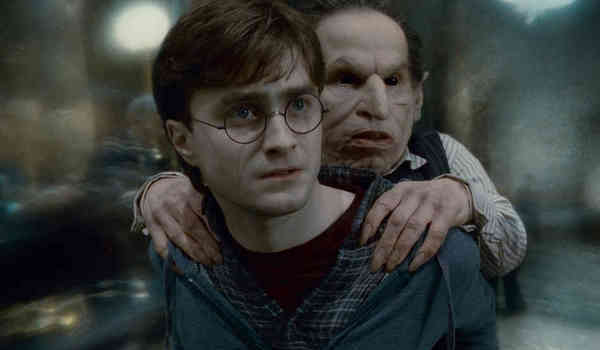 J.K. Rowling wrote Remus Lupin's condition as a werewolf intentionally; it's an allegory created to resemble the struggle of a person with AIDS and the challenge of dealing with illness privately, knowing it's possible to pass it on to others. David Thewlis plays Remus Lupin in the Harry Potter films gracefully, showing his fatigue and the burden of a secret. He's still able to be the best Defense Against the Dark Arts teacher Harry and his friends have ever had while juggling his symptoms.
Although Professor Flitwick doesn't have much character development on screen, it gives me an excuse to talk about Warwick Davis. Davis was born with Spondyloepiphyseal Dysplasia Congenital (SED), which caused his dwarfism. He has over eighty-three credits and has acted in everything from Star Wars to Jonathan Creek.
You can start the Harry Potter movies HERE or the books HERE. Your local library will likely have either, too.
Silent Witness (1995)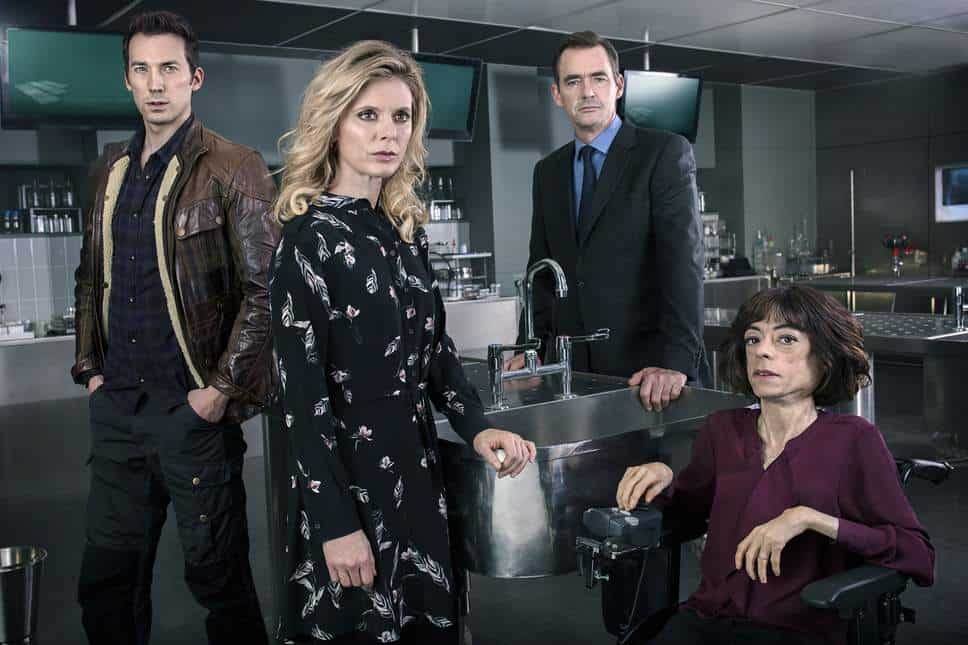 Liz Carr is one of the talented stars of this long-running, award-winning crime drama. Both Carr and her character, Clarissa Mullery, use a wheelchair. She has been in the role since 2013. Mullery is a smart, quick-witted forensic scientist. In one episode, they investigate abuse in a residential care home; it was dark and depressing, but unfortunately, it was not wildly inaccurate. Perhaps, it opened the eyes of some and encouraged a few to raise awareness. For The Guardian, writer Penny Pepper discusses the how the episode impacted her.
You can stream Silent Witness on Amazon Prime and Hulu.
Are there any other shows or actors you'd like to mention?
If you haven't already, be sure to check out our posts on British TV Shows with Strong Female Leads and Racially-Diverse British TV shows.