BBC Announces Australian Death in Paradise Spin-Off, Return to Paradise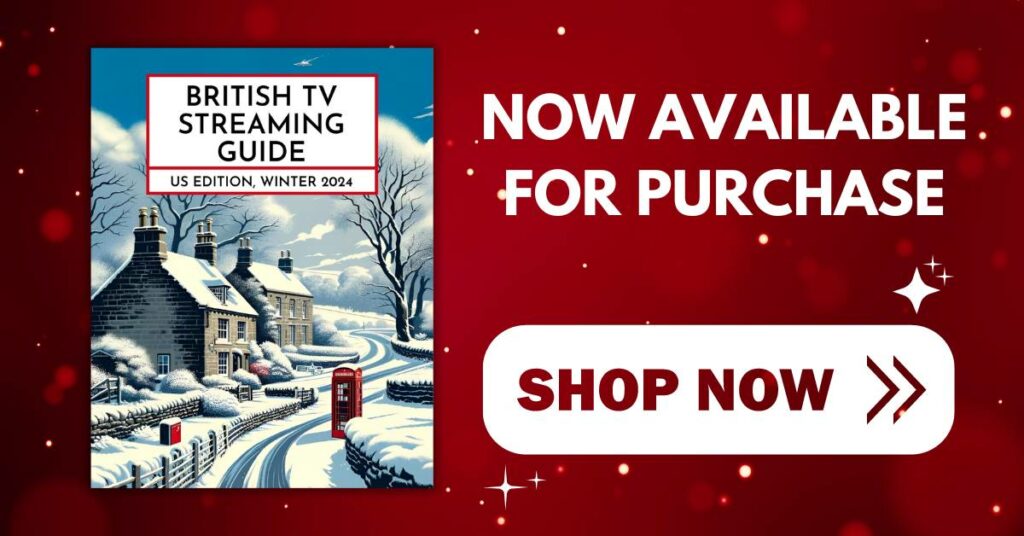 The British TV Streaming Guide: US Edition, Winter 2024 is now available. Get yours HERE.
In some cases, we earn commissions from affiliate links in our posts.
Last Updated on November 9, 2023 by Stefanie Hutson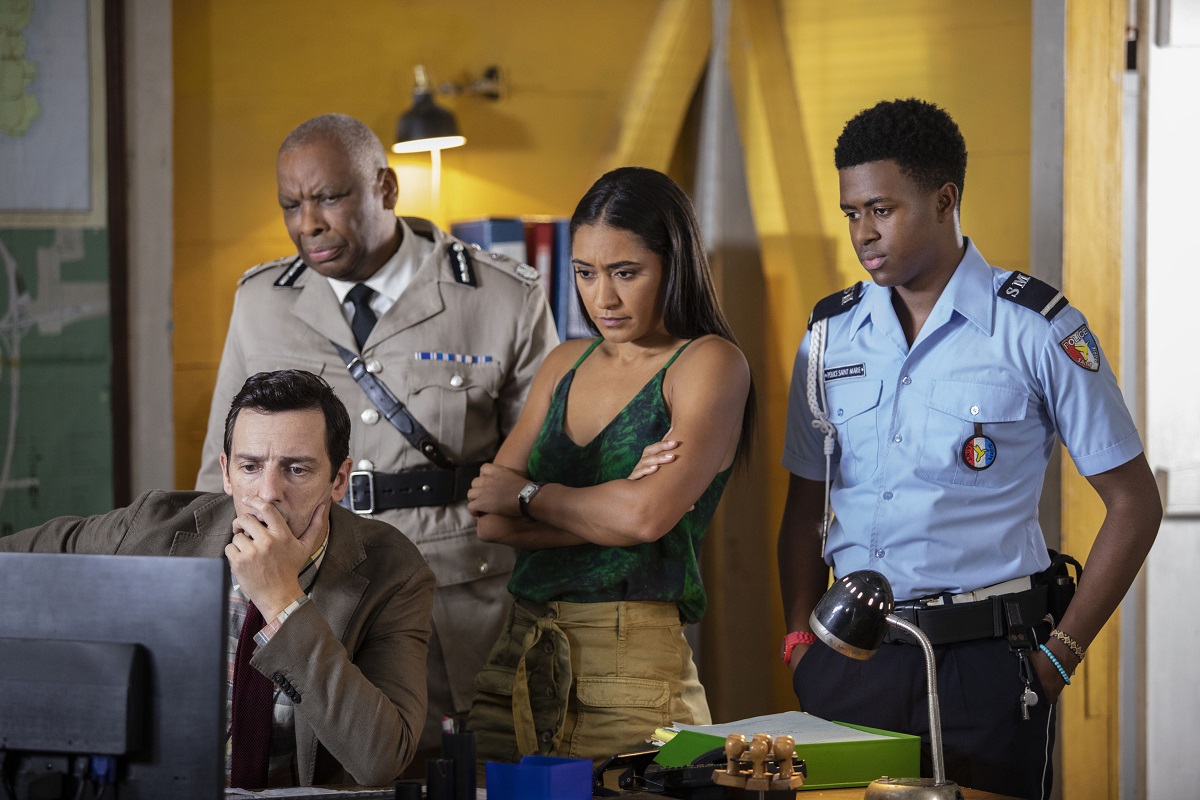 As many of us eagerly await season 13 of Death in Paradise and season 2 of spin-off Beyond Paradise, the BBC has announced even more good news. There's going to be another Death in Paradise spin-off called Return to Paradise.
What's Return to Paradise About?
The new spin-off will be set in the Australian beachside town of Dolphin Cove, and it will follow Australian ex-pat Mackenzie Clarke – the first female lead we'll have seen in the "Para-verse" (the name some are using to describe the universe consisting of Death in Paradise, Beyond Paradise, and the new Return to Paradise). Clarke previously worked for the Metropolitan Police in London, and she built up a solid reputation for being able to bring closure to difficult cases.
When she's forced to move back to Australia, the return to her hometown forces her to confront old personal issues…and of course, a murder.
The official synopsis states:
Having escaped her hometown at the earliest opportunity six years ago, Mack vowed she'd never come back, leaving a lot of unfinished business and unanswered questions. On her return she's still no fan of the town, and the people of Dolphin Cove are certainly no fans of hers. In fact everyone would prefer her not to be there, including Mackenzie herself.

But when a murder takes place in Dolphin Cove, Mack can't help but put her inspired detective brilliance to good use and determines, despite her reservations, that she needs to make the best of it, including tying up the loose ends with the man she left at the altar six years ago.
It's unknown whether the beach town of Dolphin Cove will be based on the real Dolphin Cove beach, or if it will be an entirely fictional location.
Who's Involved in Return to Paradise?
Casting for the series has not yet been announced. With any luck, more details will become available soon.
The series is created and executive produced by Peter Mattessi, James Hall and Robert Thorogood (creator of Death in Paradise). The Australian writing team is led by Mattessi alongside Elizabeth Coleman, Alexandra Collier and Kodie Bedford.
The series is produced by BBC Studios Productions Australia with Red Planet Pictures for the ABC in association with the BBC.
Will There Be Any Crossovers with the Other "Paradise" Shows?
So far, there hasn't been even a hint on this front. Beyond Paradise did have a bit of Death in Paradise crossover at the end of season 1 (we won't spoil it for you if you haven't seen it), so we wouldn't be at all surprised if they managed to tie the shows together in that way.
When & Where Can I Watch Return to Paradise?
In the UK, the series will be available on BBC One and iPlayer. In Australia, it will be available on ABC in 2024.
There's been no official announcement for the US, but the series will be distributed globally by BBC Studios. Given that BritBox is currently home to both Death in Paradise and Beyond Paradise, our guess is that they would also be the streaming home for Return to Paradise – but that's purely guesswork.
With a 2024 series premiere date, we don't imagine it will be too much longer before we get an official announcement and premiere dates.
While You Wait for Return to Paradise…
If you enjoy a good, light mystery and you haven't already watched the first two series in this universe you can do so on BritBox (links below).
You can also check out creator Robert Thorogood's Death in Paradise novels. Unlike many TV/book connections, the TV show wasn't based on these books. The books came later, and they offer entirely new mysteries set in the universe of the TV series.
The best part? They're all about DI Richard Poole. If you find yourself missing the original DI, these books are a great way to enjoy him a little longer.

You can check them out below – and fair warning, the format availability could be better. Not every book is available in all the standard formats (in the US, anyway).