Miranda Hart, Stephen Fry, Hugh Laurie to Star in The Canterville Ghost Adaptation
In some cases, we earn commissions from affiliate links in our posts.
Last Updated on September 20, 2019 by Stefanie Hutson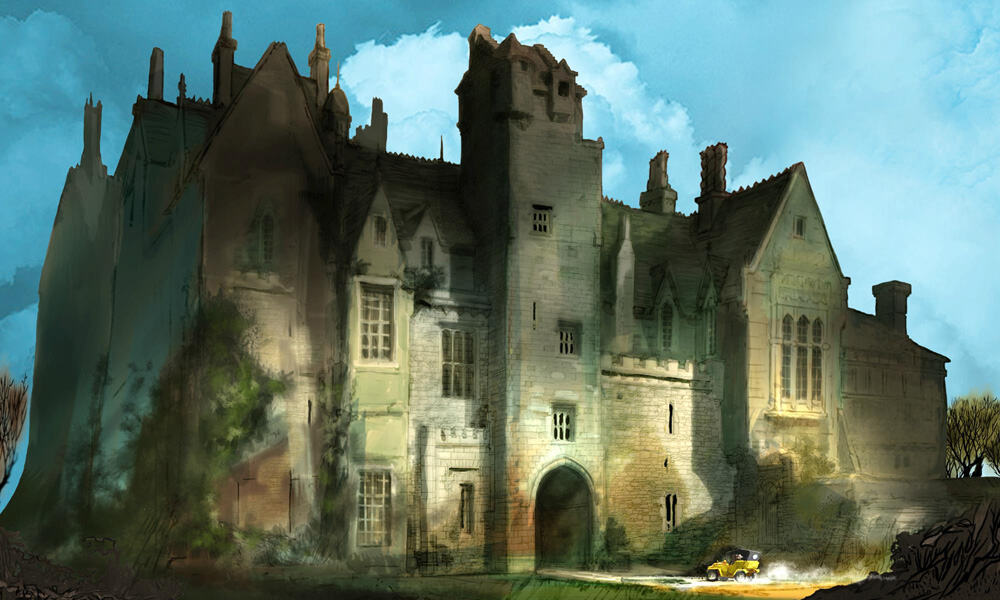 Fry and Laurie are together again – in animated form, anyway. Oscar Wilde's classic tale of a stately home and its spectral resident is set to appear on screens again, this time in the form of a cartoon movie.
The film is currently in pre-production, having been announced previously in 2012, 2014, and 2018. We're a bit afraid to get our hopes up, but we remain hopeful that this film will actually come to fruition at some point in the near future.
What's the Canterville Ghost About?
The Canterville Ghost tells the story of an American family who buys a haunted manor house in England. At the outset, they don't believe in ghosts – but that changes quickly after they move in. Though the ghost has been successful at scaring off numerous guests over the years, the Americans present some new challenges.
Eventually, the family's daughter teams up with the ghost to help him uncover the reason for his cursed existence.
The original story is now in the public domain, so you can read The Canterville Ghost online if you like. It was originally published in two parts back in 1887 in a publication called The Court and Society Review. Though the literary weekly was only around for three years, it published both Oscar Wilde and Robert Louis Stevenson during that time.
It's a wonderful example of the classic British ghost story of the time, mixing Wilde's mischievous Irish humour with creaking floorboards, ancient prophecies, and clanking chains. Remember, of course, that from 1801 to 1922, Ireland was part of the United Kingdom of Great Britain and Ireland.
If you prefer to watch rather than read, you can check out the Patrick Stewart adaptation at either of the sites below:
You can also watch a reading of the original text in this video:
Who's in The Canterville Ghost Adaptation?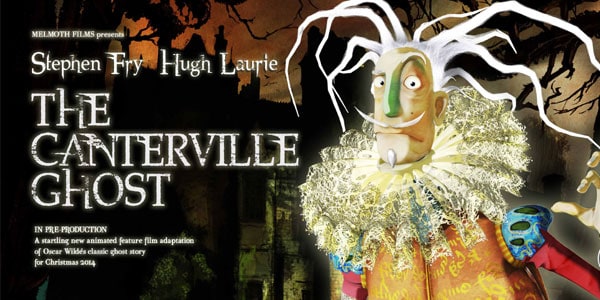 Though the latest adaptation is animated and while we won't get to SEE the actors behind the roles, it's still packed to the brim with talent. Miranda Hart will play the "ghost catcher", Hugh Laurie will be voicing the Grim Reaper, Imelda Staunton will play housekeeper Mrs. Umney, and Toby Jones will be The Reverend Chasuble (a role I don't remember from the original). The ghost, Sir Simon de Canterville, will be played by Stephen Fry.
We've not seen any details about who will voice the American Otis family roles.
Giles New (That Mitchell and Webb Look) and Keiron Self (also of That Mitchell and Webb Look) are the screenwriters in charge of writing the adaptation.
Interestingly, Stephen Fry once played Oscar Wilde in the movie Wilde. It's not available to stream, but you can get it on DVD HERE.
Production was slated to begin in Q1 2019, but a release date has not been set. Kim Burdon (Stressed Eric) is directing; Space Age Film's Robert Chandler (The Deep) and Sprout Film's Gina Carter (Yardie) are producing. Executive producers include Bob Benton (Finding Your Feet), Paul Grindey and Charles Moore (Viewfinder Film), Jerry Hibbert (Heavy Metal), Dené Anderberg and Edward Noeltner (CMG).
What Do You Think About The Canterville Ghost?
Will you watch it, should it ever come to fruition? Do you think it's actually going to happen, or are you convinced we're more likely to see an actual ghost than this particular adaptation of The Canterville Ghost? Let us know your thoughts in the comments!
If you need more spooky, scary, and generally creepy things to watch while you wait, check out some of the lists we've put together: