Death in Paradise Season 13: What We Know Right Now
In some cases, we earn commissions from affiliate links in our posts.
Last Updated on March 6, 2023 by Stefanie Hutson
Season 12 of Death in Paradise has only recently premiered in the US, but many are already asking: Will there be a season 13 of Death in Paradise?
For those people, we have some great news – season 13 of Death in Paradise is happening, along with season 14 AND two more Christmas specials.
RELATED: 20+ British TV Shows Like Death in Paradise
What's Death in Paradise About?
Death in Paradise follows the adventures of a "fish out of water" British detective who solves murder cases on the fictional Caribbean island of Saint Marie. The series initially starred Ben Miller as DI Richard Poole, but he was later succeeded by Kris Marshall as DI Humphrey Goodman and then Ardal O'Hanlon as DI Jack Mooney. Today, Ralf Little stars as DI Neville Parker.
Each episode presents a new case to solve, usually with an eclectic assortment of suspects – some tourists, some locals to the island. The series also explores the personal lives and relationships of the detectives and other recurring characters as they navigate life on the island and work together to solve the cases.
Though it lacks the amateur detective aspect of many cozies, the tone is light and fun and it's likely to appeal to those who enjoy shows like Midsomer Murders, Hamish Macbeth, Murder in Provence, and Mallorca Files.
What's Happening in Season 13 of Death in Paradise?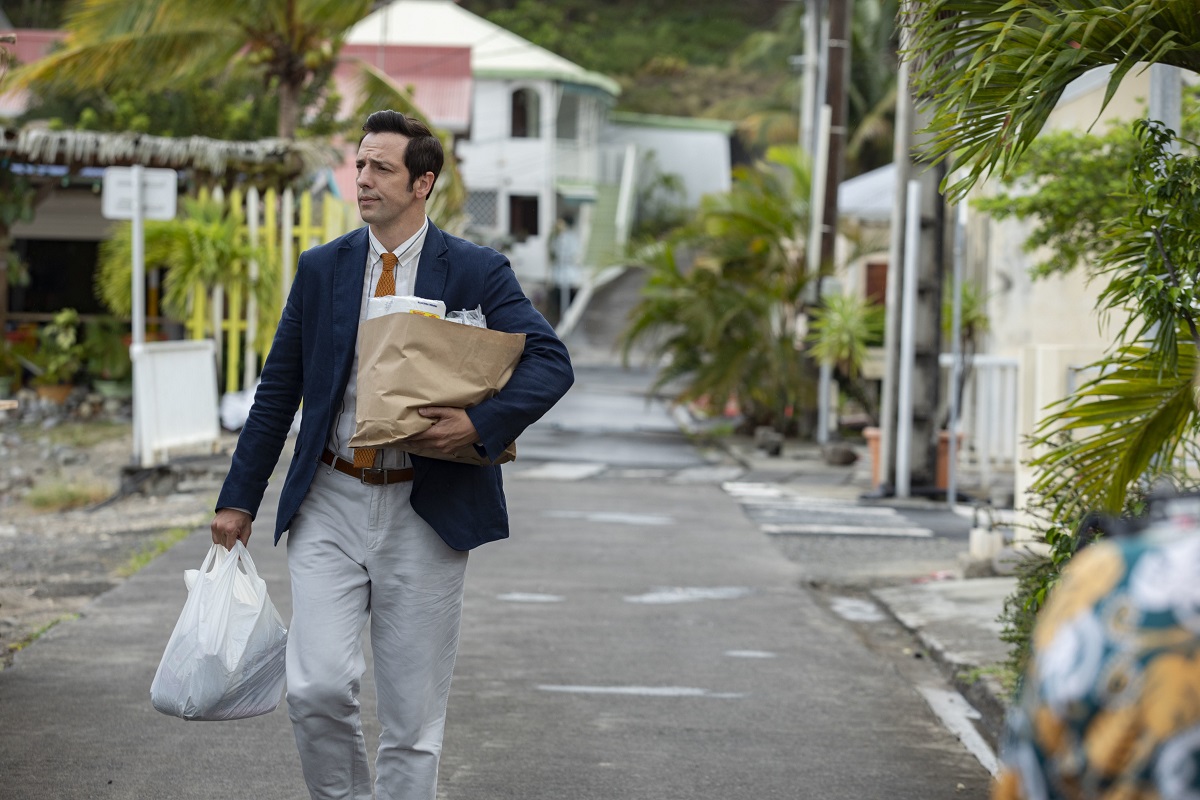 SPOILER ALERT – Skip down to the next heading if you're not caught up on Season 12.
Season 12 saw DI Neville Parker's career in serious trouble when he was arrested for the murder of a suspect. Unfortunately, though his name was cleared, his love interest Sophie turned out to be the killer. The poor guy just can't get a break when it comes to love.
At the end of the season, Parker was contemplating leaving the island for good, but he ultimately chose to stay.
No official plot details have been released at this time, but we certainly hope poor Neville's luck turns around before he leaves the island for good.
When Does Season 13 of Death in Paradise Premiere (& Where Can I Watch It in the US)?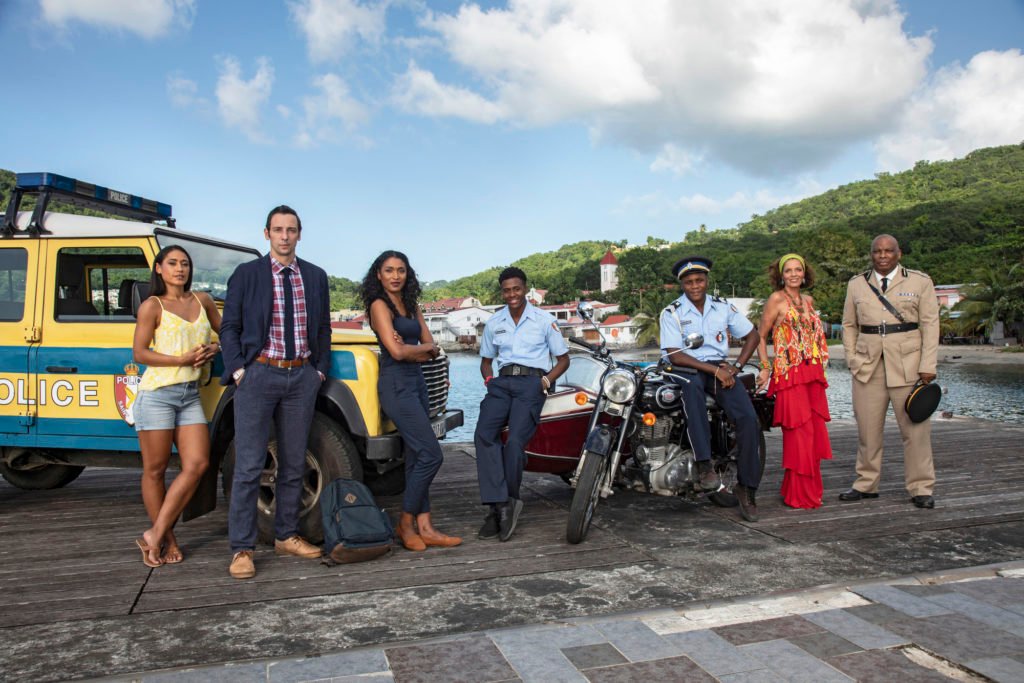 Season 13 of Death in Paradise begins filming in Guadaloupe in May 2023.
In the UK, we would expect to see the Christmas special on the 25th or 26th, followed by the new season sometime in January or February (based on past premiere schedules). The series will be available on BBC One and iPlayer.
In the US, we would expect the Christmas special to be available on BritBox on or around Christmas, followed by the new season sometime within the 6 month period after that. There's typically a delay of a few months after the UK air dates.
Please note that at this time, only the renewal and filming dates are confirmed – the rest is just educated guessing based on how episodes have been released in previous years.
RELATED: Where is Death in Paradise Filmed?
Who's in Death in Paradise, Season 13?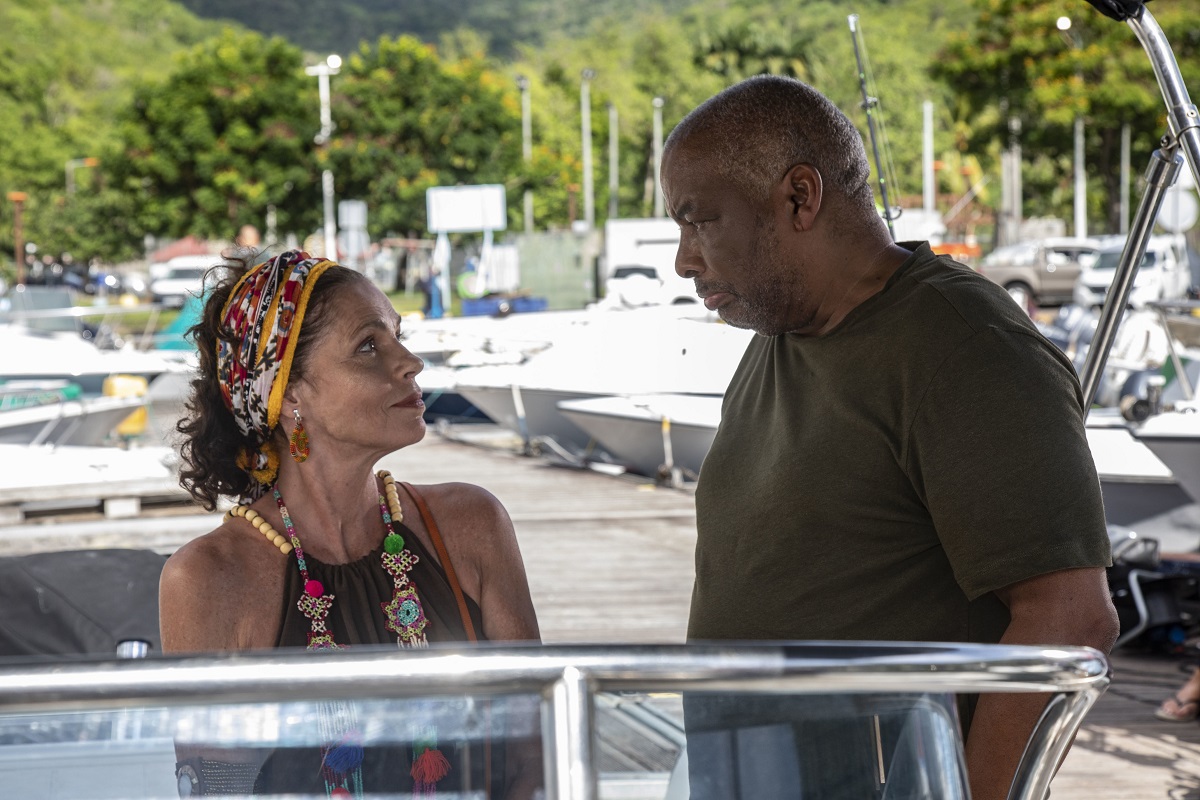 It's been confirmed that Ralf Little will be returning in series 13, though there's been no word on whether he'll stay the entire season or how many seasons he'll do in total. Season 13 will be Little's fifth season on Death in Paradise, so he's now the longest-serving detective of the series. After a rocky start, his character got far less annoying as time went on.
We've yet to see any official confirmation of returning cast members, but we would fully expect to see Don Warrington (Commissioner Selwyn Patterson), Élizabeth Bourgine (Catherine Bordey), Tahj Miles (Marlon Pryce), Shantol Jackson (Sergeant Naomi Thomas), and Ginny Holder (Darlene Curtis) back in their familiar roles – along with another new set of guest stars.
Meanwhile: Check out the Death in Paradise Books
Though many British TV mysteries are based on books, Death in Paradise is one of the rare exceptions where the books are actually based on the television series. While some shows make book adaptations of existing episodes (like the books for The Good Life/Good Neighbors or Rosemary & Thyme), the Death in Paradise books offer totally new mysteries. It's like watching lost, un-aired episodes.
The best part? The Death in Paradise novels are all about DI Richard Poole. If you find yourself missing the original DI, these books are a great way to enjoy him a little longer. Though we haven't worked our way through all of them just yet, it would be wonderful if he finally got a happy ending.

The Death in Paradise novels are written by Robert Thorogood, creator of Death in Paradise. You can check them out below – and fair warning, the format availability could be better. Not every book is available in all the standard formats (in the US, anyway).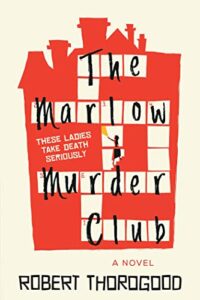 More recently, Thorogood has also released another cozy mystery series, the second of which will soon be available in the US. The first entry in the series is called The Marlow Murder Club, and it follows the sleuthing adventures of 70-something Judith Potts. As I read, I can't help but picture Miriam Margolyes in a TV adaptation – though Dawn French could also be fantastic, aged up a bit.
If you enjoy light mysteries set in pretty English towns, definitely check out The Marlow Murder Club and keep an eye out for Death Comes to Marlow in June.
Given the recent success of Richard Osman's Thursday Murder Club series, I would imagine Robert Thorogood's series will also prove popular – and maybe it will also get a screen adaptation someday.
Stay Tuned for More on Season 13 of Death in Paradise
As we get closer to the premiere of season 13, we'll have more to share in terms of plot hints, cast members, and premiere dates.